Universal Audio Volt 276 Review
UA enters the entry-level interface fray with a stylish unit that includes a track-transforming compressor and preamp.
Beautiful design. Fun to use. The 76 compressor is a true tone sweetener. Elevates quality of raw tracks without burdening host computer processor or involving extra effects.
More expensive than roughly equivalent competition.
4.5
5
5
4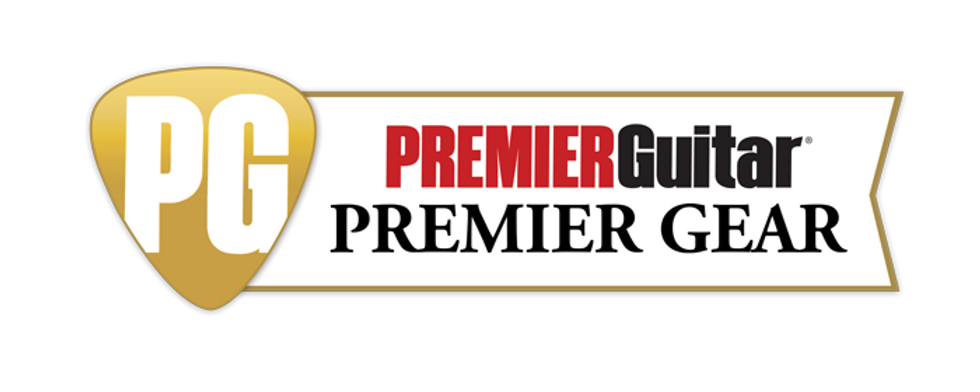 Generally speaking, audio interfaces are tools we prefer not to think about too much. Even powerful interfaces like Universal Audio's Apollo Twin are made as streamlined as possible, so you can focus on the tracking, editing, and mixing that goes on inside your DAW.
To date, Universal Audio has largely steered clear of the lower-priced side of the interface spectrum, focusing instead on the more professional-grade end of the production equation and leaving the entry-level business to companies like Focusrite, PreSonus and others. UA's Volt series of interfaces, which range from the $139 1-in/2-out Volt 1 to the $369 4-in/4-out Volt 476 mark a change in that strategy
---
Entry level interfaces can be pretty similar, but UA's Volt series are not just lookalike/soundalike equivalents of entry-level rivals. And three of the models in the Volt range, including the Volt 276, reviewed here, are distinguished by the inclusion of a UA 1176-inspired compressor emulation. The compressor on the Volt is not one of the superb 1176 emulations available as UAD plugins. Volt does not have the DSP processing chip required to run them (nor is there a direct path from Volt to upgrade to the company's superb Apollo and Luna operating environments). But Volt's onboard 1176-inspired comp is nonetheless an effective tone sweetener that, along with the onboard UA 610-inspired preamp, make the Volt an extra-appealing entry-level interface option.
Pretty and Potent
A significant part of the mid-century design ethos was making beautiful, functional things available to consumers on a budget. It would be hard to find a piece of audio hardware that better embodies that thinking than the Volt 276. The wood and metal enclosure looks handsome and timeless on a desk and avoids the anonymous-to-ugly tech-minimalist look that is the prevailing design vernacular for this product category.
Controls are a streamlined affair: two TRS/XLR inputs, a phantom power button, buttons for each input to toggle between mic line and Hi-Z impedance, input gain knobs for each input, and monitor- and headphone-level knobs. UA also thoughtfully included MIDI-in and out jacks on the back. The important Volt-specific additions are the two buttons that activate the "vintage" preamp setting and the unit's "76" compressor. The preamp is set and has no EQ capabilities, while the compressor lacks controls for altering attack, release, or gain, but has three presets for voice, guitar, and a fast attack setting. Their preset voices are very nice and very adaptive, all the same.
Lending a Hand in Garage Land

In its most basic application, the Volt is built to translate your input signal cleanly and with a minimum of latency to your DAW. And if you leave the vintage preamp and 76 comp out of the equation, the Volt performs that function well. There is little-to-no discernible extra noise and the basic preamp in the Volt massages the input from an electric guitar effectively. But the vintage preamp and 76 comp can change the sound of your input signal significantly. And it's interesting to hear how they alter a signal in situations where an entry-level user/guitarist is most likely to use them.
One such application is recording an electric guitar to a simple DAW, like GarageBand or Ableton Live (the latter is included for free, along with Marshall and Ampeg amp emulation software). While DAW amp models have come a long way, they can still sound pretty thin, antiseptic, one-dimensional, and plagued by digital artifacts in spare mixes. But the 76 compressor and vintage pre both discernibly flatter GarageBand's native guitar simulations, including some of the toughest to tame, like Fender tweed-inspired virtual amps.
The vintage pre and 76 are especially effective and go a long way toward making DAW-native models a lot more convincing in a mix.
The differences are often subtle, as you can hear in Clip 1. Switching on the vintage pre voice provides a very nice fattening agent—adding a darkish, warm, low-end coloration that's not glaringly obvious, but makes models sound much more cohesive. The 76, meanwhile, makes treble notes more present, warmer, and rounder, which blunts the edge of many digital artifacts and adds a lot of the glued-together tonalities you hear from its more sophisticated cousins in the Apollo sphere. Together, though, the vintage pre and 76 are especially effective and go a long way toward making DAW-native models much more convincing in a mix. In fact, I would consider many of the sounds I created with this combination totally satisfactory for final mixes in certain song contexts and dense mixes.
There are some limits to this formula. High-gain fuzz on the front end, for instance, can still induce digital harshness if you're not careful with the input gain. And there are no compressor adjustments or EQ functionality in the vintage pre to alter the signal as you might with analog gear or a more flexible plug-in. That said, the Volt's ability to add body and soften the harsh elements in these models without a pedal or plug-in—just a guitar line into the interface—is a lovely thing, particularly if you're creating with a bare-bones rig in a compact space or on the road.
Not surprisingly, the Volt shines more brightly when used with a miked electric guitar signal. As you hear in Clip 2, the effect of the vintage preamp setting is subtle—adding a touch more low- and low-mid resonance and a toasty glow compared to the segment using the Volt's standard onboard preamp. But, here again, it's the vintage preamp and 76 together that really shine. The Volt's preamp and compressor may lack the flexibility, fidelity, and sculpting power of the UAD plug-ins and the original hardware that inspired them, but when used together they add a perceptible serving of the warm old-school effects you would hear from those more expensive solutions. And the inspiration and confidence those sounds can lend in the process of creation and tracking is no small thing.
The Verdict
We don't often review interfaces. But given how impressed we've been with UA's Apollo and UAD plug-ins in our own recording projects—and the company's tendency to consistently bring something new to the table—it was hard to resist investigating how the Volt's tools could empower recording guitarists in the entry-level sphere.
There's no doubt that UA's keen knack for design, both in the practical and purely aesthetic sense, pays big dividends. The Volt looks handsome, and the layout is smart and intuitive. In most basic, functional respects, it is every bit as good or better than rival interfaces. It's super quiet and easy to set up. The big difference, apart from that very pretty deign, is the 76 compressor, but more crucially how the 76 and the vintage preamp voice work together. You may not want to use them on everything you track: The coloration can be strong when used in tandem. But for budget-constrained, entry-level users, the way it can spruce up a very basic guitar track without having to bog down a DAW and its host computer's processor—as well as the pleasure and ease with which you can use them—make the 276 worth the extra money you'll pay compared to the competition.