This cheaper version of John Mayer's signature S-style update plays and sounds like a million bucks.
A truly exceptional S-style instrument in the vintage tradition, with superb tones and playability, an improved cutaway, and a bridge-pickup-dedicated tone pot.
5
5
5
4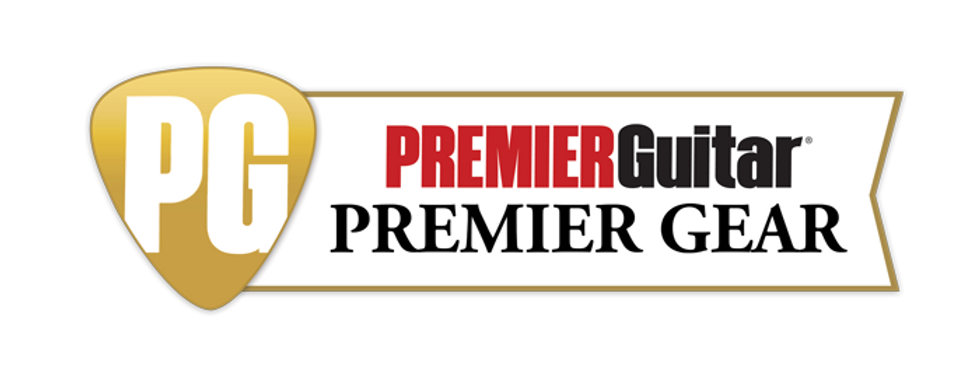 Budget renditions of established-model guitars used to make me skeptical. There was often a hitch: rough frets, pickups that were let-downs, funky pots, etc. But over the past decade-plus, the quality of guitars built in Asia by the major brands has continued to improve. PRS's lower-priced version of their John Mayer signature model, the SE Silver Sky, is a premier example.
---
Apples to More Affordable Apples
The original PRS John Mayer Silver Sky arrived in 2018 sporting three of the company's Mayer-co-designed 635JMR single-coils, all voiced the same for even tone. Its C-shaped maple neck—with maple or rosewood fretboard—vintage-style 7 1/4"-radius, bone nut, alder body (with gracefully slanted lower cutaway for easy high-fret access), 6-point tremolo bridge, and locking tuners make it a thoughtful take on Fender's stalwart early-'60s Strats. And it quickly earned a rep as an exceptionally comfortable and great sounding instrument. At $2,459, it is also an expensive one.
But damned if the PRS SE Silver Sky doesn't sound and feel like a clone at about a third of the price. The only substantial differences I could find were a poplar versus alder body, an artificial bone nut, a China-manufactured 2-point tremolo bridge, vintage-style tuners, 635JMS pickups (with the S indicating their Indonesian origin), and a slightly flatter 8 1/2" fretboard radius that makes string bending a cinch. The original Silver Sky's secret weapon is also intact: The lower tone dial controls the bridge pickup. Fender's Stratocaster provides no tone control for the bridge pickup. That means that when the sound in position 1 gets ice-picky, there's no recourse besides dialing back your guitar volume (which in vintage circuits also cuts highs), your amp, or switching pickups. Not so here. If not for the distinctive PRS headstock and the diving-bird inlays, it would be easy to mistake this guitar for a very well-built Strat. And the SE Silver Sky is, indeed, priced the same as Fender's Player Stratocaster.
Ready, Steady, Go!
Our test guitar emerged from its sturdy gigbag in beguiling stone blue—a PRS shade that recalls a cross between Fender's seafoam green and daphne blue. The SE Silver Sky also comes in dragonfruit, moon white, and evergreen shades. Thanks to a careful medium-low action setup, it was ready to go from the moment I popped in the tremolo arm. The 22 smoothly finished medium-jumbo frets felt inviting and comfortable. They beg for string bending and really digging in, and there is no string buzz. I've encountered the same perfect playability on the necks of other PRS instruments I've played, so I expected nothing less.
In all 5 pickup settings and with all three amps, the Silver Sky kicked my ol' dependable Strat's ass.
The back of the neck has a satin finish for easy mobility. The bridge has individual saddles, of course, and four springs, to help with intonation and tuning stability. The 3-knob control set is laid out like that of a standard S-style, but the input jack's plate is slightly arched, to make plugging in a little easier.
Playing the Light Fantastic
I have a '73 Stratocaster with a nice, traditional voice I use as a template for evaluating S-style guitars. The poplar-body PRS SE Silver Sky weighs 7 1/2 pounds, compared to my ash Strat's 8 1/2. I A/B'd both guitars plugged into a Carr Vincent, a '64 Supro Tremo-Verb, and a '72 Marshall Super Lead. I was bummed, though, because in all 5 pickup settings and with all three amps, the Silver Sky kicked my ol' dependable Strat's ass. Playing campfire chords and some chord-and-lick riffs, the PRS neck felt faster and more comfortable than my old friend's, and while I managed to knock the Silver Sky out of tune a bit by bending strings hard while using the whammy bar, it was more stable than my Strat. The vibrato, by the way, has just enough resistance to require a bit of practice, but you can negotiate lovely surfy and textural bends.
Just for fun, I tuned the Silver Sky to open G and open D for some old-school fingerpicking with slide. It was a blast to really dig into the strings and snap the notes—listening to them sustain and fade with buttery, lingering beauty, holding high notes that sang with sustain from a Tone Bender clone, and adding shiver from the tremolo arm's sway. And while I don't typically spend a lot of time on the highest frets, the slanted cutaway in the treble horn makes it easier to play radical, over-the-pickups slide.
As great as the playability is, the 635JMS pickups are the Silver Sky's stars. Compared with my Strat's 20-year-old Seymour Duncans, they were bolder, more articulate, and responsive in every position, yielding fatter lows, more ringing highs, and mids to die for. And the volume and tone pots were wide ranging. In the 2 and 4 slots, the typical S-style quack and tubular sound qualities are well defined, the center setting is lush, and being able to easily dial back the brightness in the bridge pickup is a gift, yielding tones that cut without drawing blood from the eardrums. The Silver Sky's well-sculpted sounds also work beautifully with modulation, fuzz, and overdrive pedals. It was a pleasure listening to its already transporting voice with long analog and digital delays.
The Verdict
The PRS SE Silver Sky is a pro instrument with a very competitive $849 price. It's ready for the stage or studio, with a weight made for multiple-set nights, a fretboard that begs to be played, super-responsive controls, and definitively S-style tones. If you're already an S-style fan or looking to add that voice to your palette, you should try the SE Silver Sky. It could be love.
PRS SE Silver Sky John Mayer Signature Demo | First Look