The jam-band vets show us their boutique pedals, rad amps, and silver-finished instruments built to commemorate their 25th anniversary.
Al Schnier's main guitar for the current moe. tour is a silver-finished Les Paul that he commissioned from Gibson Custom to use in place of his '56 goldtop during the 25th-anniversary dates. It's essentially an R7 '57 reissue with Seymour Duncan Antiquities humbuckers—which he also uses in his goldtop. Schnier's other main guitar is a cherry-finished '58 Gibson Les Paul Junior that still has a wraparound bridge and its stock "dog-ear" P-90.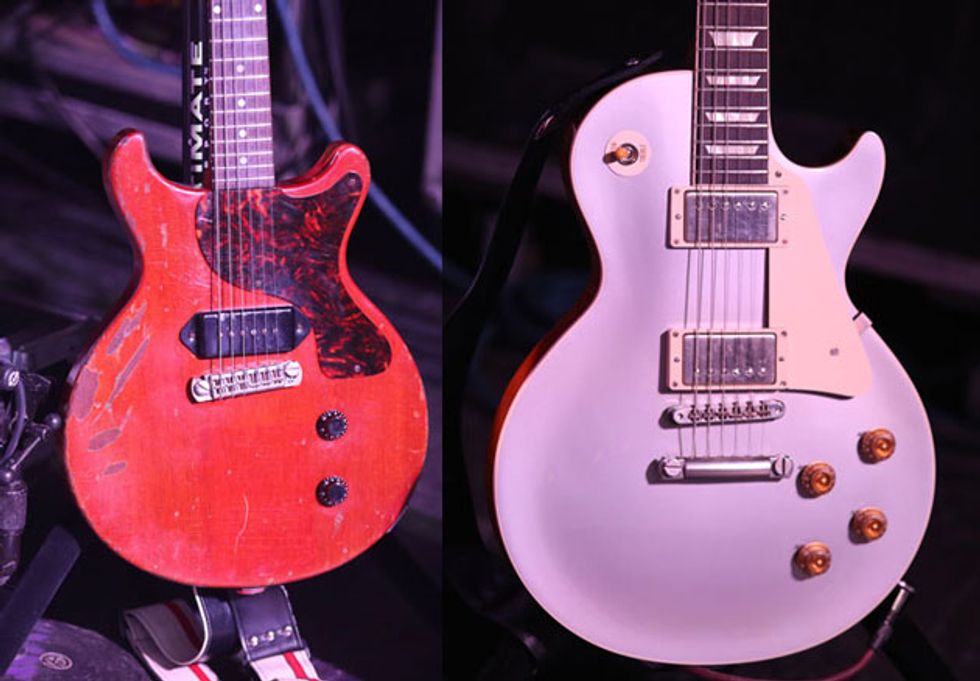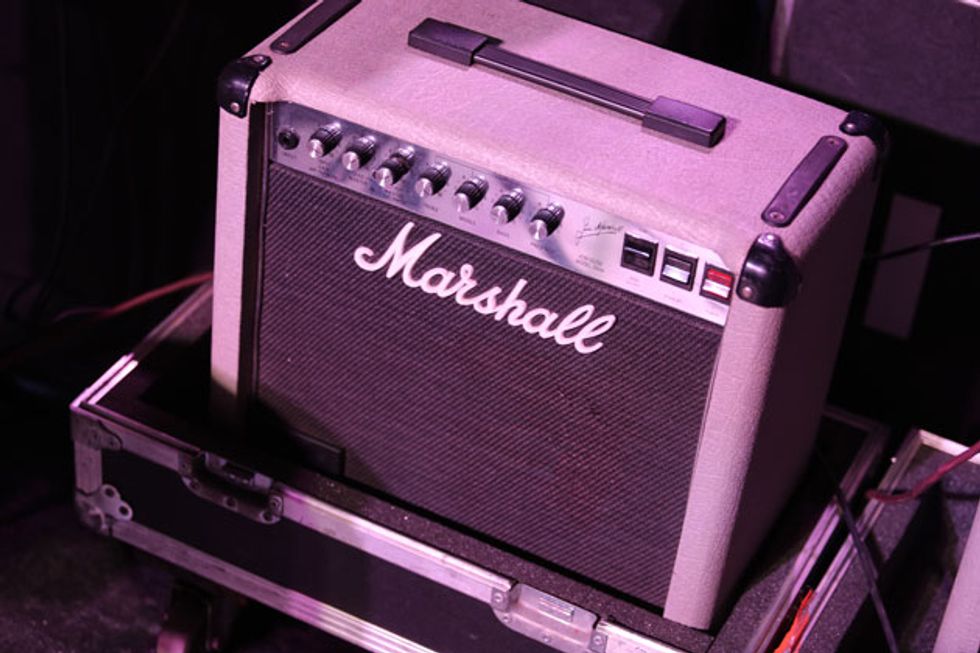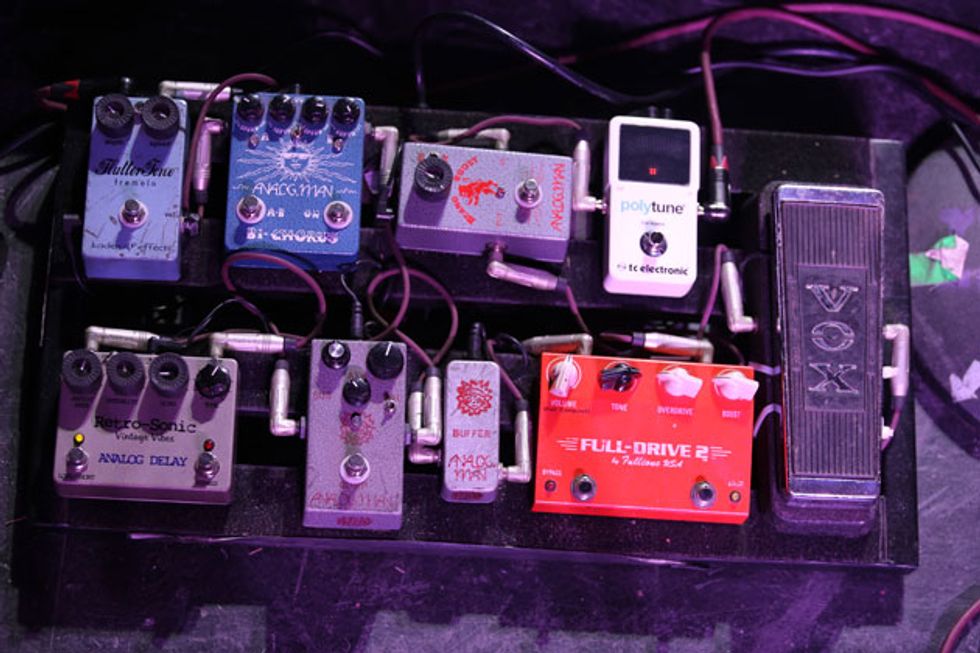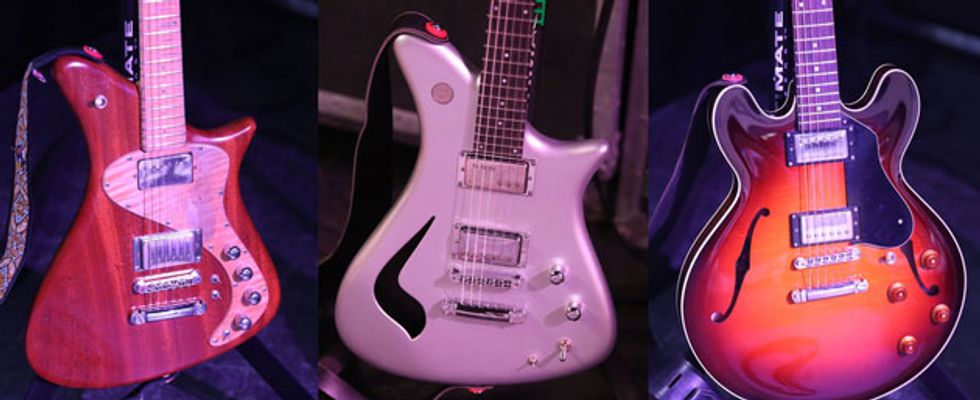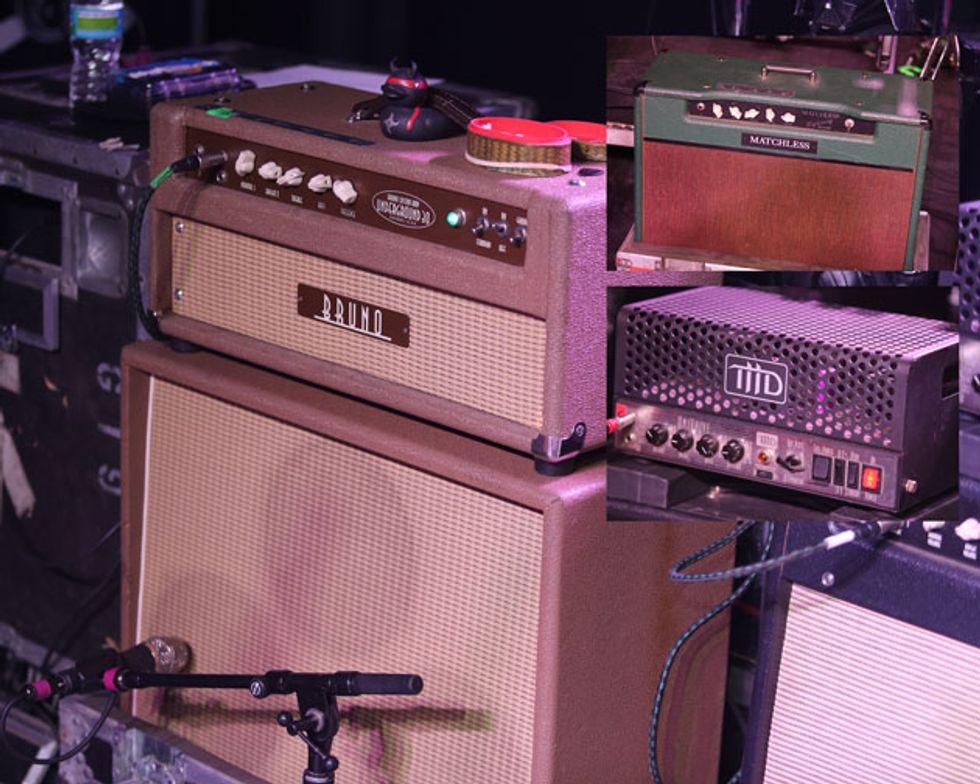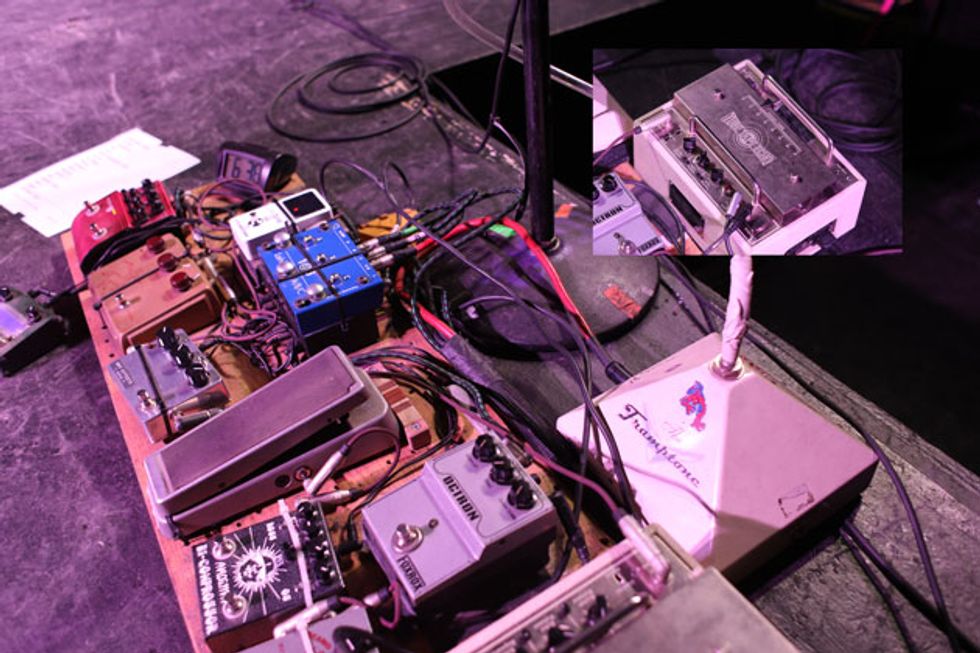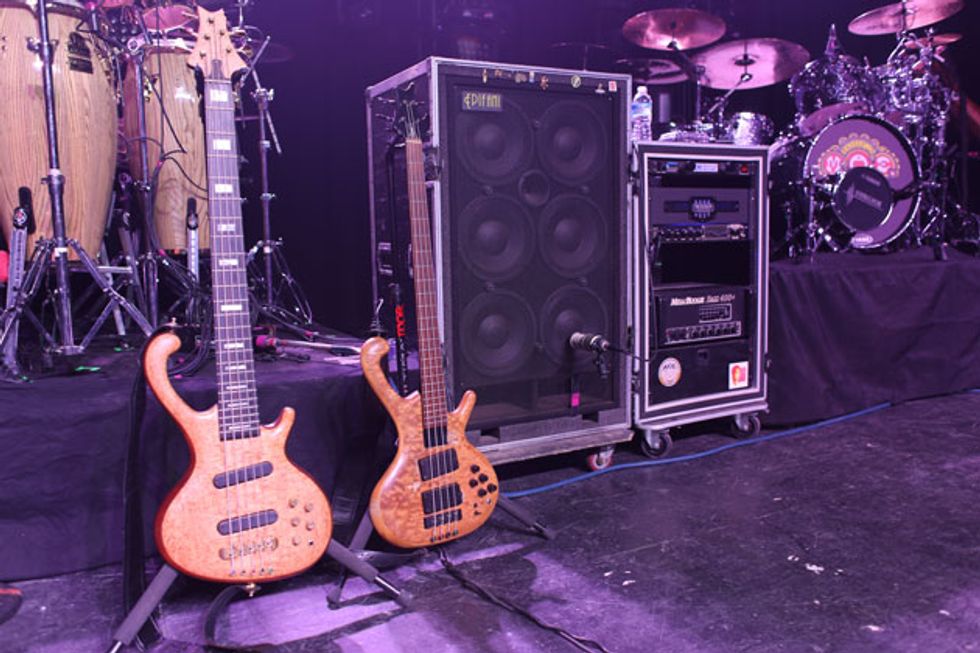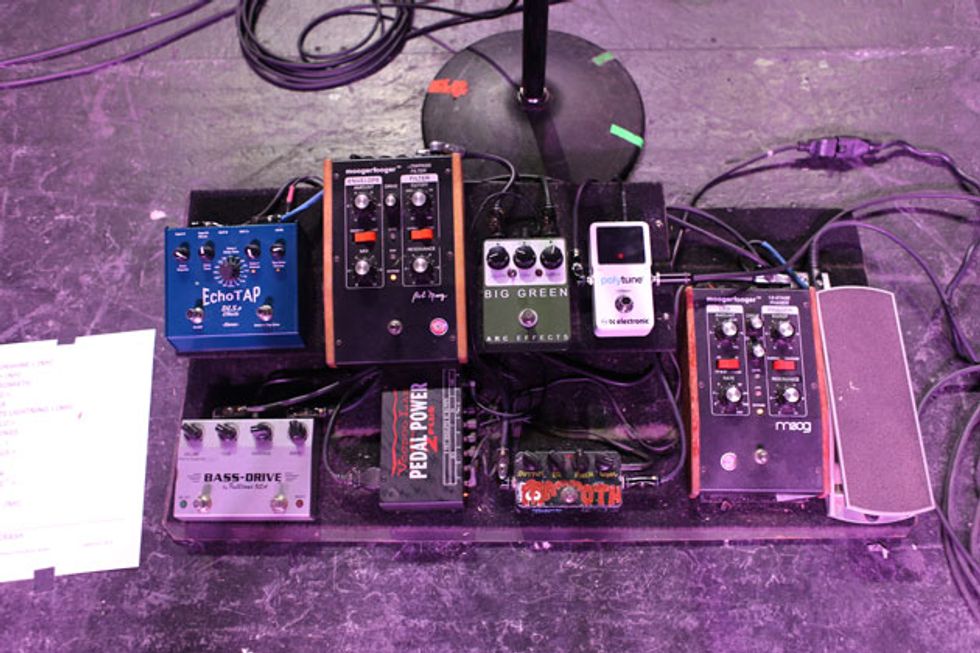 Premier Guitar's Perry Bean met with moe.'s Al Schnier, Chuck Garvey, and Rob Derhak before the band's March 7, 2015, show at Marathon Music Works in Nashville. Among other things, the jam-band vets showed off their selection of silver-adorned instruments built to commemorate their current tour celebrating the 25th anniversary of the band.