Ten leads primed to handle the bridge between your guitar and what you're plugging into—with a twist.
Coiled guitar cables that look like those of yesteryear have been making a comeback. While the hip factor of using a coiled cable remains strong as ever, today's higher-quality cables won't necessarily crackle and gobble up as much top end as they were known to do back in the day. Here are 10, to get your Jimi on.
ERNIE BALL
30
'
Coiled Cable
These cables feature multiple shielding materials to preserve the signal with low handling noise, and a durable PVC jacket exterior for long-lasting performance.
$39 street
ernieball.com
VOX
VCC
For players looking for a retro look but wanting modern reliability, these cables boast 99-percent-purity, oxygen-free, copper cable conductors for superior sound.
$34 street
voxamps.com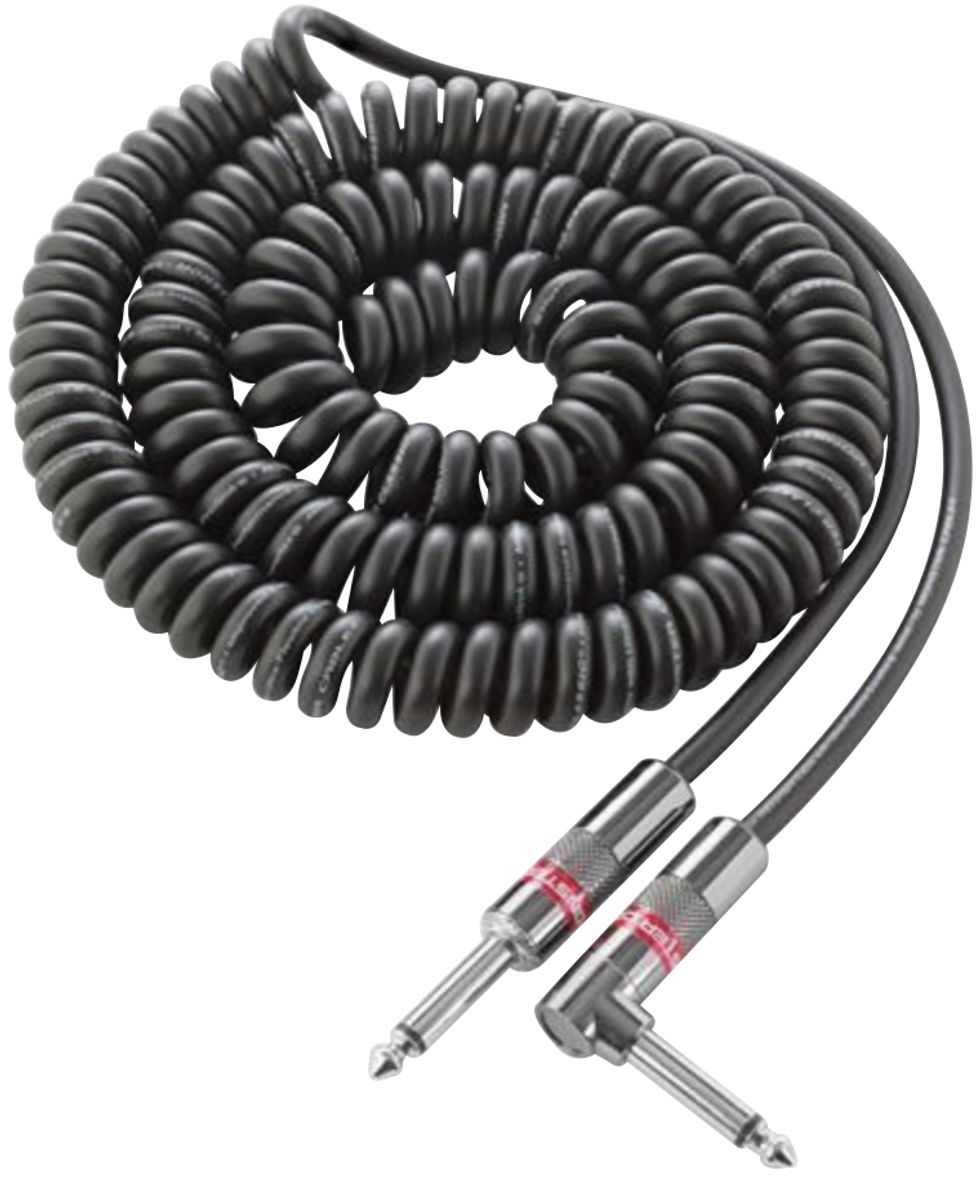 MONSTER
Prolink Monster Classic Pro
These lightweight and flexible cables feature all-metal connectors, a robust outer jacket, and 90-percent copper spiral-wrap shielding.
$45 street
monsterstore.com
LAVA CABLE
Retro Coil
Available in a variety of vibrant colors and color combos, these cables feature a proprietary outer jacket designed with ruggedness, light weight, and durability in mind.
$65 street
lavacable.com
BULLET CABLE
30
'
Clear Coil Cable
These cables feature oversized, relaxed coils that do not kink or lose shape, and dual shielding to assist in providing the best possible noise and signal integrity.
$49 street
bulletcable.com
DIVINE NOISE
Curly Cable III
Handsoldered using high-quality silver solder, the low capacitance (30 pF/foot) of these cables helps provide a rich, warm tone.
$83 street
thedivinenoise.com
KIRLIN CABLE
IMK-202PFGL
These cables include heavy duty metal connectors with gold-plated contacts, 18-gauge OFC conductor wire, and OFC braided shielding with 95 percent coverage.
$45 street
kirlincableshop.com
D'ADDARIO
Planet Waves Custom Series
Available in a variety of colors, these cables feature a coaxial oxygen-free copper conductor with two layers of noise-rejecting shielding for quiet operation and superior strain relief.
$39 street
daddario.com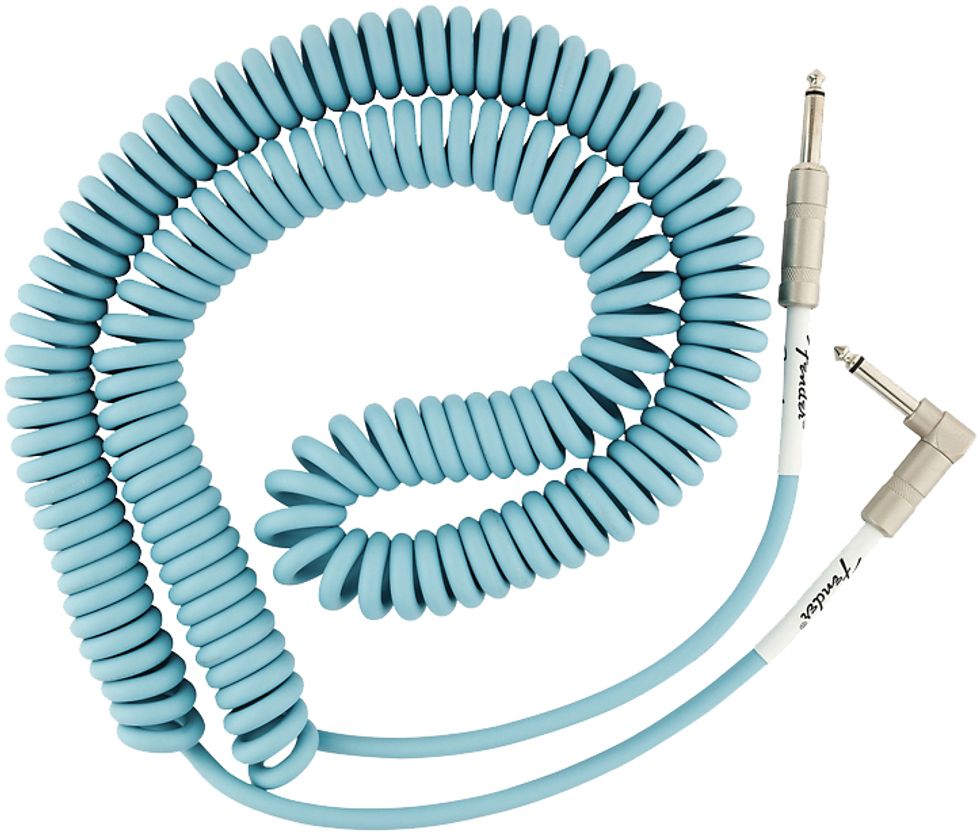 FENDER
Original Series Coil Cable
Backed by a lifetime guarantee, these 23 AWG cables feature 90-percent OFC spiral shielding, nickel-plated connectors, and come in a handful of classic Fender colors.
$45 street
fender.com
SEISMIC AUDIO
SAGCURLRT30
These cables are easy on the wallet, but still boast a durable and flexible rubberized PVC jacket and premium all-metal connectors.
$18 street
seismicaudiospeakers.com