Tuning Up: The System vs. the Dignity of the Soul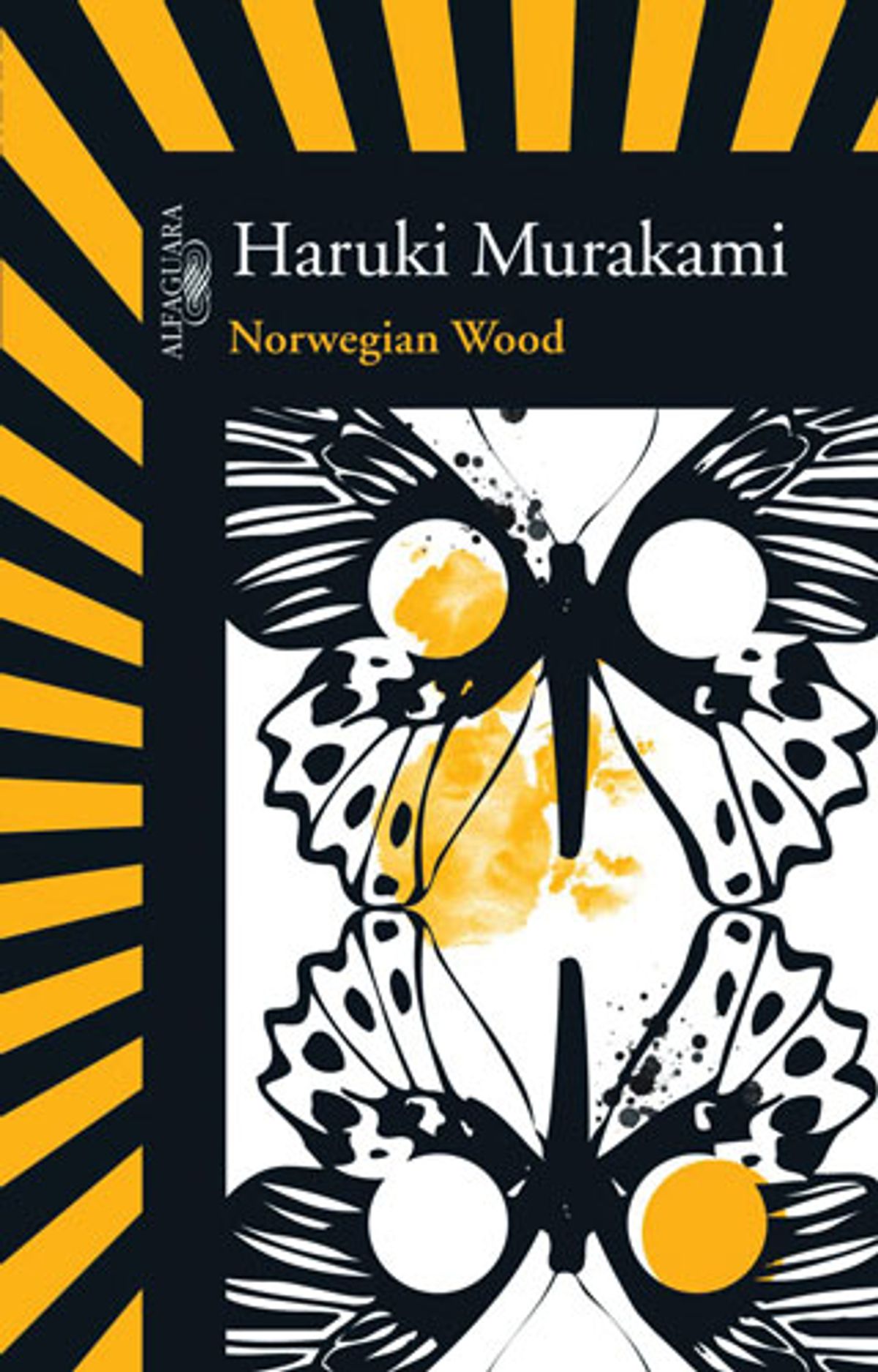 Splattered eggs, "Norwegian Wood," and sexy vigilante assassins—what the hell is PG's Shawn Hammond on about this time?
A couple of years ago, Mike, my best friend from back home in SLC, recommended I check out a new "must-read" novel. I'd never heard of 1Q84 or the author, Haruki Murakami, but Mike's the biggest book junkie I've ever known and he's never led me astray, so I trusted him. Little did I know it would change my life.
Murakami's native Japanese protagonists invariably ignore their own culture in favor of Western. They're always reading heady American and British novels and listening to and analyzing records by the likes of Miles Davis, the Beach Boys, Haydn, Ray Charles, and Talking Heads. (Murakami's own vinyl collection tops 10,000 LPs—mostly classical and American jazz and classic rock.) Even so, he's huge in Japan. But not just there—his work has been translated into 50+ languages and his 13 novels have sold millions upon millions worldwide.
So who cares—this is an f-ing guitar magazine, right? I care because, as you'll see, Murakami is a badass punk—and a one-of-a-kind genius. For starters, his epic novels are the literary equivalent of an all-day concert featuring the Stones, Beethoven, Billie Holiday, Slayer, astrophysicist Neil deGrasse Tyson, and a grizzled World War II vet giving a spoken-word performance. They're equal parts realism, surrealism, science fiction, horror/thriller, fantasy, erotica, and historical esoterica. There's interdimensional travel via magic wells, radical communitarian cults, tiny people that materialize out of a dead goat to help construct dire alternate realities, a freak who dresses like the Johnnie Walker Scotch whiskey mascot and kills cats in order to make a flute out of their souls, and a svelte, sexy vigilante assassin who takes out sexual predators.
Yeah, I know it sounds like the mad pecking of a coked-up pervert. But it's bloody brilliant. The writing is beautiful and simple and sometimes shocking. Seemingly random patches of life-fabric are slowly woven together in a captivatingly existential tale that can arouse even as it brings you to tears.
After reading 1Q84, then The Wind-Up Bird Chronicle, then Kafka on the Shore, I couldn't stop—I needed another Murakami fix. Despite being a big Beatles fan, I almost passed up Norwegian Wood when I read that the realistic love story is Murakami's lone departure from his usual gloriously eclectic genre-grab-bag approach. It was like finding out your favorite experimental post-hardcore band had once done an unplugged album. Sure, they probably pulled it off okay—but will I want to listen to it?
The answer, it turns out, is Oh my god—yes! This master of crazy-ass fiction penned one of the most insightful and poignant stories about the complexities of love that I've ever encountered. A tale full of tragedy, risqué humor, soul searching, sensuality, loyalty, and sacrifice (and yes, "Norwegian Wood" and many other Fab Four tunes played on flattop by a wise, flirty older woman in a sanatorium). I read more about Murakami the man afterward, and what I found is that he's possibly more awesome as a human being than as a spinner of inimitable prose.
In 2009, he went to Jerusalem to accept a prestigious book award, and in that corner of the world where most any public figure would feel compelled to walk on eggshells, Murakami didn't shrink. Perhaps sensing the pressure, he spoke out in metaphor as only he can: "Between a high, solid wall and an egg that breaks against it," he wrote in the Middle Eastern news outlet Haaretz, "I will always stand on the side of the egg."
He deconstructed possible interpretations of the analogy. First the most obvious, then more broadly as a metaphor for the various "walls" encountered by all humans, with our "unique, irreplaceable soul enclosed in a fragile shell." These "walls," Murakami explained, are "The System … [which] is supposed to protect us, but sometimes takes on a life of its own…." He continued:
I have only one reason to write novels, and that is to bring the dignity of the individual soul to the surface and shine a light upon it. The purpose of a story is to sound an alarm, to keep a light trained on The System in order to prevent it from tangling our souls in its web and demeaning them.
Few of us probably ever consciously articulate it that way, but I'd argue that that celebration of soul and dignity is at the heart of what we all strive for with our music—the seemingly random chord progressions, riffs, leads, and lyrics we try to patch together into something bigger that stirs the soul. And that's no crazy-ass fiction.
Shine on, my friends.