Bass players rejoice! We've got you covered during this year's Stompboxtober. Enter here for your chance to WIN an EBS Sweden MicroBass 3!
---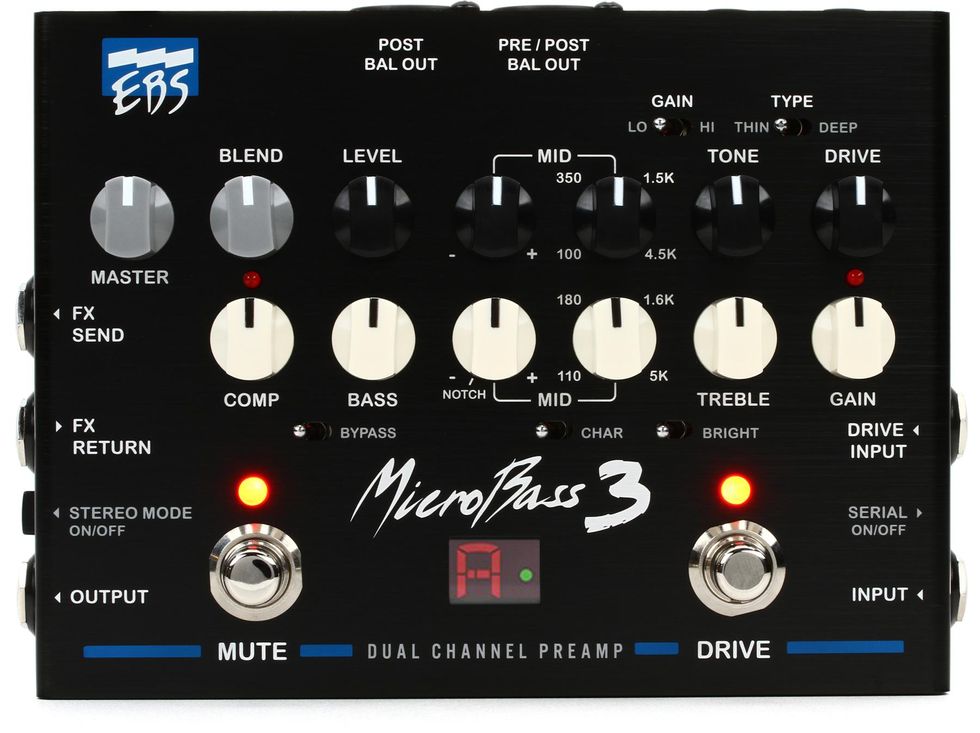 The EBS MicroBass 3 is a 2-channel bass preamp, built exclusively with premium components.
The preamp operates at a signal level equal to a professional mixing console, giving you plenty of headroom.
Run the Clean and Drive channels in series or parallel. Use the dual balanced XLR outputs to tap the signal post and pre EQ at the same time.
With 10 Mohms input impedance, it handles any type of bass – passive, active, or with piezo pickups.
The built-in tuner makes it easy to tune between songs without needing an external device. The MicroBass 3 also carries an onboard compressor, similar to the one found on several EBS amplifiers.
The analog EBS MicroBass 3 ensures your sound – every time.
EBS