Stompboxtober 2023 Day #26 - PRS
Day #26 is here with a giveaway from PRS. Enter below to WIN a Horsemeat!
---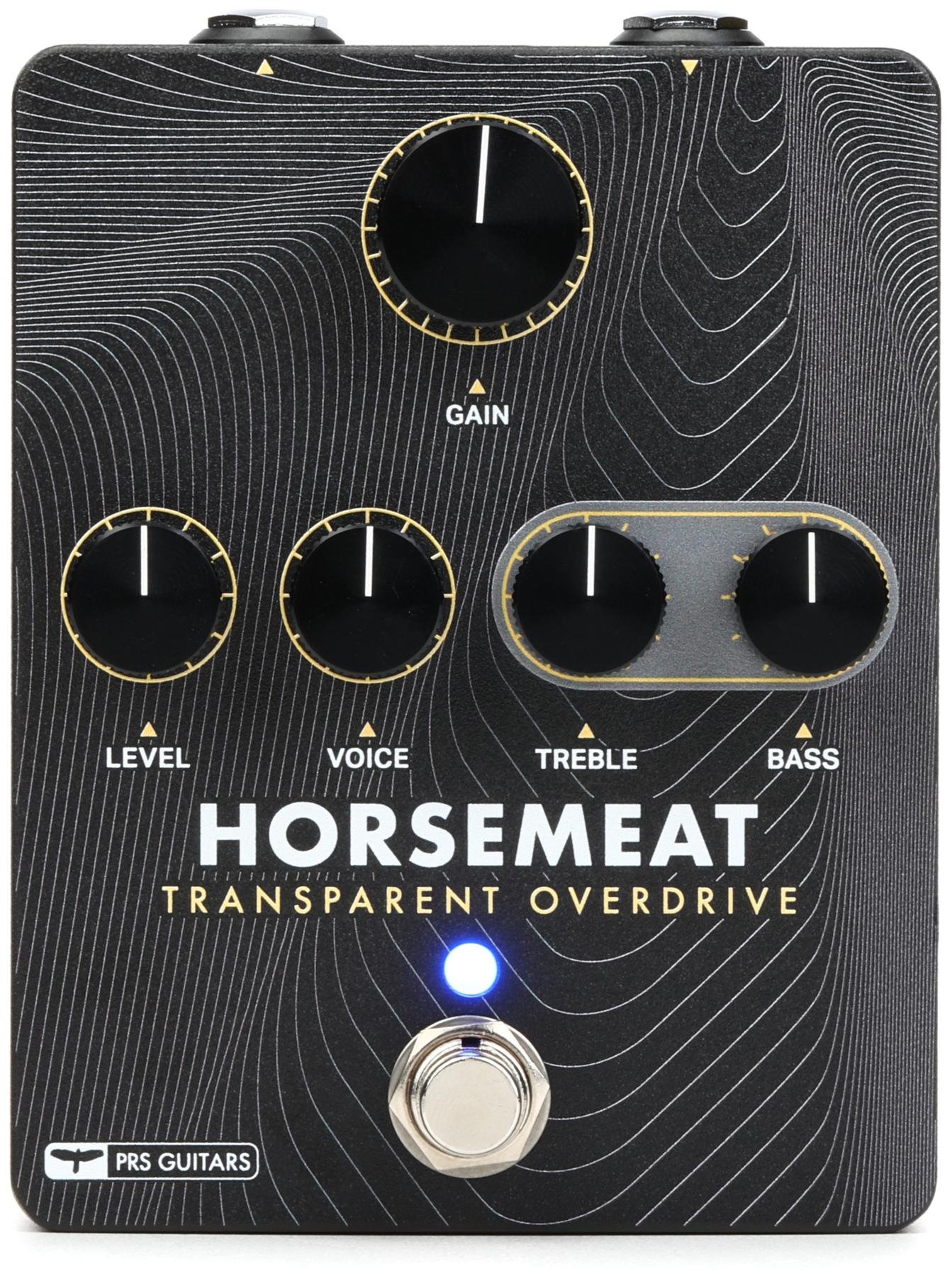 The PRS Horsemeat transparent overdrive is a from-scratch circuit designed to enhance guitar tone without coloring it. Using germanium diodes, Horsemeat will give throatiness without sounding nasal or too high-pitched and harmonic richness by boosting both low- and high-end frequencies, all while providing more available headroom. Depending on the setting, the PRS Horsemeat can be used as a clean boost, straight overdrive, or even enhance an amplifier's distortion by slightly pushing the front end of the amp's preamp section.

PRS pedals were created to be high-end pieces of audio gear.
Designed by PRS Guitars in Stevensville, MD, USA. Made in the USA.
PRS