Day #7 of Stombopxtober continues! Enter below for your chance to WIN the Keeley Electronics Noble Screamer!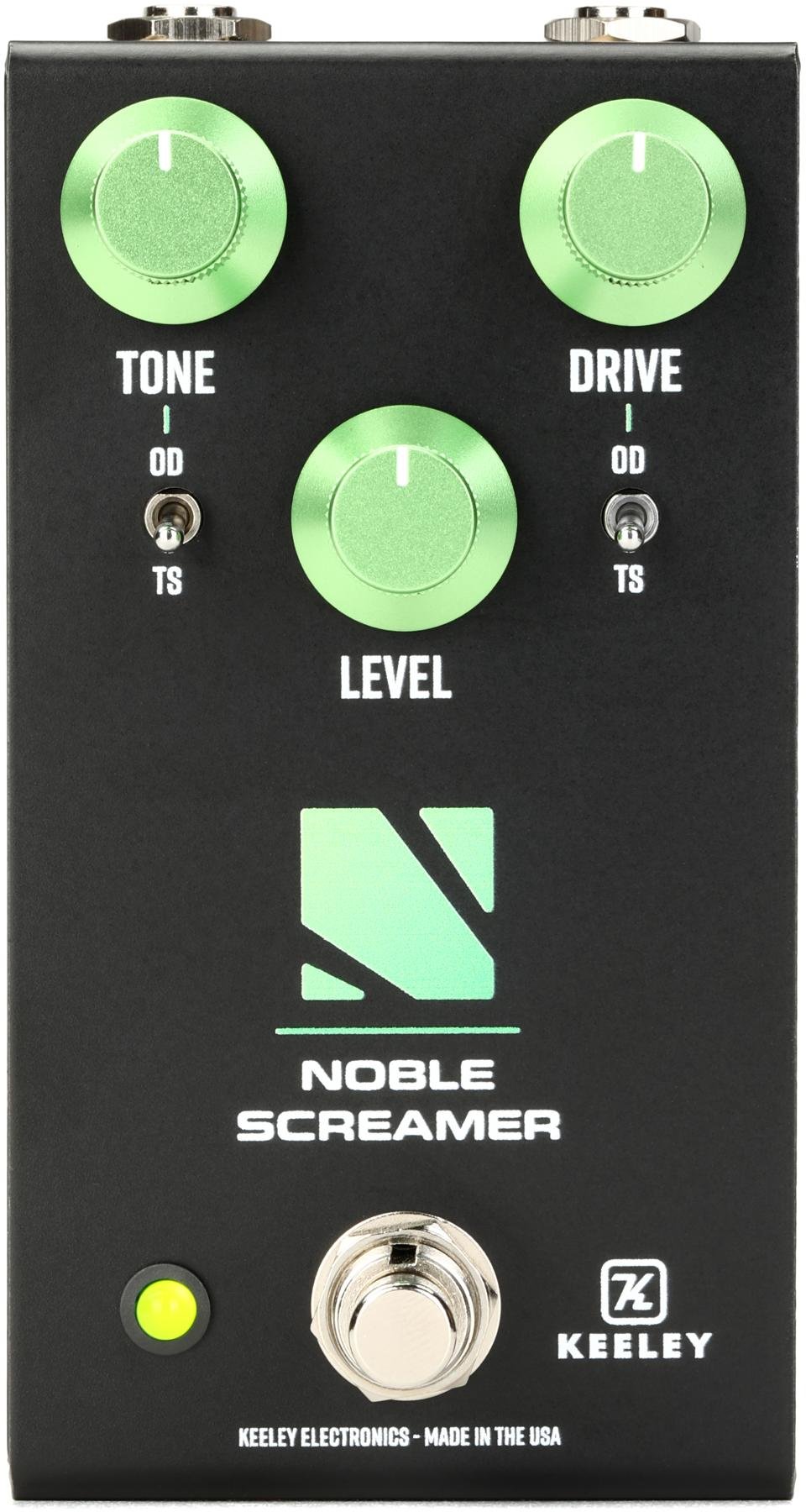 Imagine being able to combine your favorite parts of different overdrive & boost pedals in order to create hybrid sounds no one has ever played through before. That is exactly what we've engineered with the Noble Screamer. It's a 4-in-1 pedal that gives you two very familiar drive circuits and two brand new amp-like distortion tones that no one has used before. It's almost like pedal-modeling, except these are 100% analog circuits, and you decide which tone-control or clipping-section you want to play through. You can play through battle-tested, classic overdrive effects or innovate new music with hybrid tones, let your ears be the judge. Even with all of these features the pedal remains a simple and easy to use three knob overdrive. The innovation in the Noble Screamer doesn't end there; our new design features true-bypass or buffered, truly silent switching, on the fly. The Keeley Noble Screamer Overdrive and Boost is entirely manufactured at Keeley Electronics and is the first in our new aluminum enclosure.
Keeley
Day 5 is here! Enter below for your chance to snag a Mayfly Audio Dual Reverb!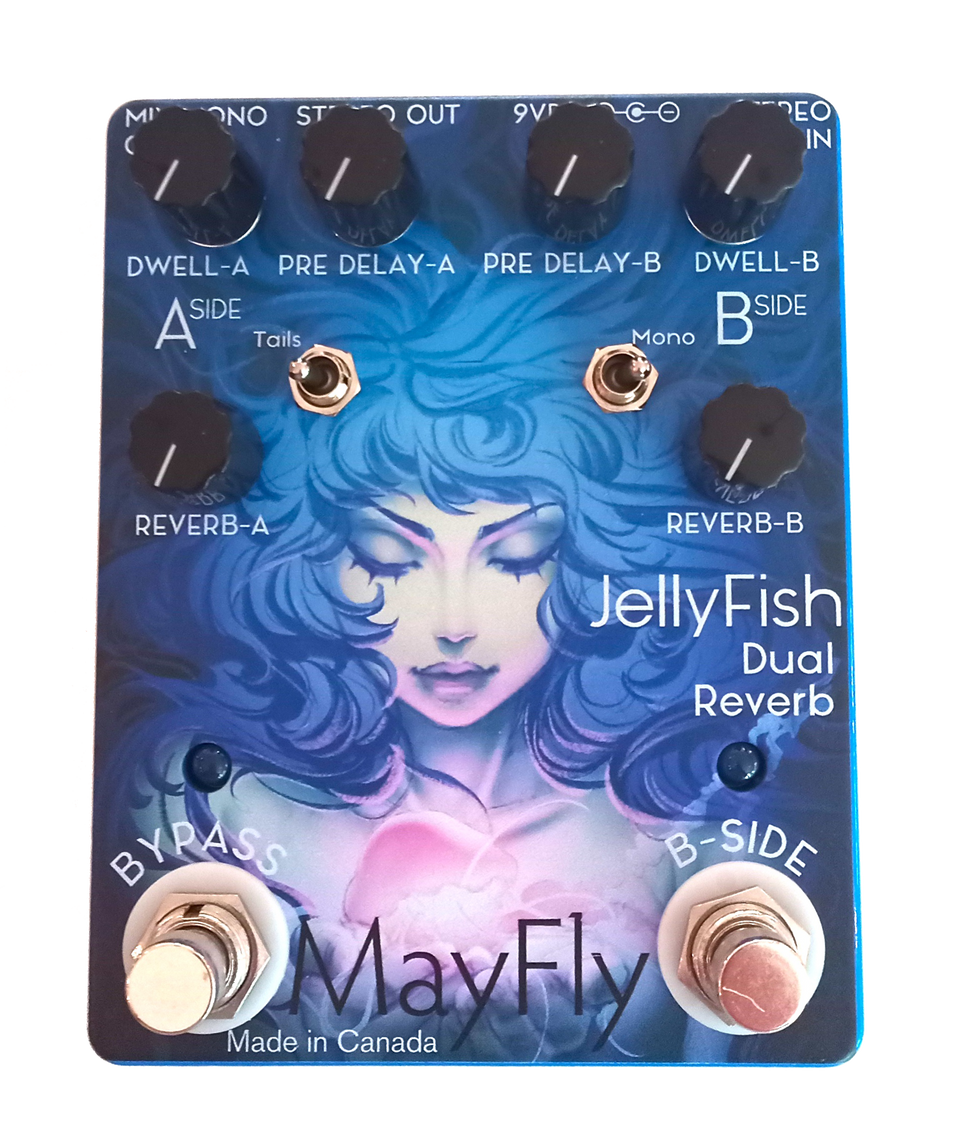 The Jellyfish is a stage ready, studio quality digital reverb with a stereo signal path. Like the rest of MayFly's line, simplicity is designed in: achieve deep complex sounds with a minimum of knob twiddling. The Jellyfish allows the player to switch between two independent reverb settings: 'A' side, and 'B' side. Each side has controls for Pre-Delay, Dwell, and Reverb level. Tweak one side for a spring reverb sound, set the other for a full-on ambient canyon. Switch between the two at a touch of a button. Glorious soundscapes on stage or in the studio!

The Jellyfish features a stereo signal path. Not forgetting our legion of guitar players it includes a mono input mode. When the mono switch is flipped, a mono source is run to both Left and Right reverb channels, which provides a rich, deep reverb. This mode creates a remarkably wide stereo image from a mono source.

The Jellyfish features two outputs: a TRS stereo output, and a mix-mono output. The mix-mono output has the Left and Right reverb channels mixed together. This allows folks with a mono signal path to experience that glorious stereo reverb. Both output jacks are independent and always on: use the mix-mono into your amp, and run the stereo output to your DAW or PA.

The Jellyfish includes a tails switch. With tails on, the reverb decays naturally when you bypass the effect. When off, the reverb cuts off abruptly when bypassed – this can be very dramatic on stage and allow the player to get tight with reverb.
Mayfly Audio