Working When You're Not Working
During your not-busy season, what are you going to work on? I suggest starting with small goals and then moving on to the more ambitious ones.
If you choose to work as a touring bassist, you set yourself up for several unavoidable situations. The first is that your gigs will not always be very glamorous. The second is that guitarists will always get the attention. The third—unless you play for the Grateful Dead—is you will have downtime when you aren't touring. I can't help you with the first two—and the third is not any easier to address—but you can use downtime to your advantage.

Touring schedules differ according to style and region, but here in Nashville (with some big-name exceptions), touring generally slows down from November through March. I learned the hard way that touring schedules don't stay full all year, and you have to budget your touring income accordingly to get through the leaner months. I can't tell you how many guys here in town buy new gear in May, only to sell at a loss in December.


There are a lot of variables that contribute to the slowing of touring. The artist may want a break, there may not be any new material to promote, or the shows may just be acoustic promotional shows for radio. For the latter, the artist usually takes only one or two players while the rest of the band sits at home. But fear not, because there are many productive (and sometimes profitable) ways to stay occupied during the slow months.
When I see my calendar is not that busy, instead of counting shows I have, I count the days I don't have anything planned. I see them as "opportunity days" and begin thinking about all the things I can do on those days off. That's a reversal of normal thinking. If you do this, you'll soon realize you can now accomplish those things you put off during your busy season.
Now, during your not-busy season, what are you going to work on? I suggest starting with small goals and then moving on to the more ambitious ones. Do you need to dump those 4-track cassette demos from high school into your new recording software? How is your gear holding up? You could probably clean three layers of state-fair dirt from the inside of your rack. What about your basses? This could be a great time to upgrade some hardware or pickups. Knock out the busywork tasks that are within your grasp, then you can get to the fun stuff.
The fun stuff is making money while doing something that you are probably already doing. The first and most obvious way to make money while not on the road is to take local gigs. They don't pay nearly as much, and there are probably tons of cover songs to learn, but you can handle it. In Nashville, like many towns, playing locally can open other players' ears and eyes to you, which may lead to a better gig next year. Lower Broadway in Nashville, a section of downtown famous for its country bars, is sort of the farm system for touring acts. If you can make it there, who knows what could be next?
Teaching is another way to make good use of your time, and I have heard of players taking on 40 or more students during the off-season. That can add up to rent money quickly, and again, you'll be making money with a bass in your hand. If you are tech savvy, teaching lessons via Skype is becoming increasingly popular, since you don't have to be in a particular town to have a bunch of students. If you feel your playing isn't at a level to teach, you could volunteer at a school program and help someone who is just getting started. The checking account won't necessarily fill up, but your karma bank will.
A moment ago, I mentioned recording software. It seems every musician has some way to get sounds onto a computer. If you are proficient with recording software and tracking your own demos, why not branch out and record other musicians? I am sure there is a songwriter or band in your town in need of such services. Put on your producer/engineer hat and share some of your good ideas with the artists you are working with. Bass players make good producers (I have no scientific data to back this), so if you are working with songwriters, maybe you can lay some bass tracks down for them. Now, not only are you recording someone (and hopefully getting paid), but your bass work is being heard by others. This could very well lead to more studio work.
Why didn't I mention studio work earlier? Plenty of players here work both in the studio and on the road, but sometimes you have to make a choice. There has been an unwritten rule that studio guys don't tour and touring guys don't track. This entrenched system is actually going away, due in part to guys wanting to work as much as they can. In smaller towns, the competition may not be as fierce, so you may have more opportunity to get session work than you know. The best way to "get in" is to start reaching out to producers and letting them know you are going to be home and available for session work. If there is a studio in your area, just reach out to the owner or engineers and provide them with the best samples of your work. If you don't have anything recorded, this is a great time to put together a demo.
Remember, just because you have to look for other things to keep yourself busy or find other sources of income, it does not take anything away from your musicianship or your place in the universe. And you don't have to be a full-time musician to take advantage of these suggestions. If you have time and want to get into some different musical ventures, there's nothing stopping you. If you are in a van while reading this, make some notes of things you want to do when you get home. Then fill those holes in the calendar by working when you aren't working!
---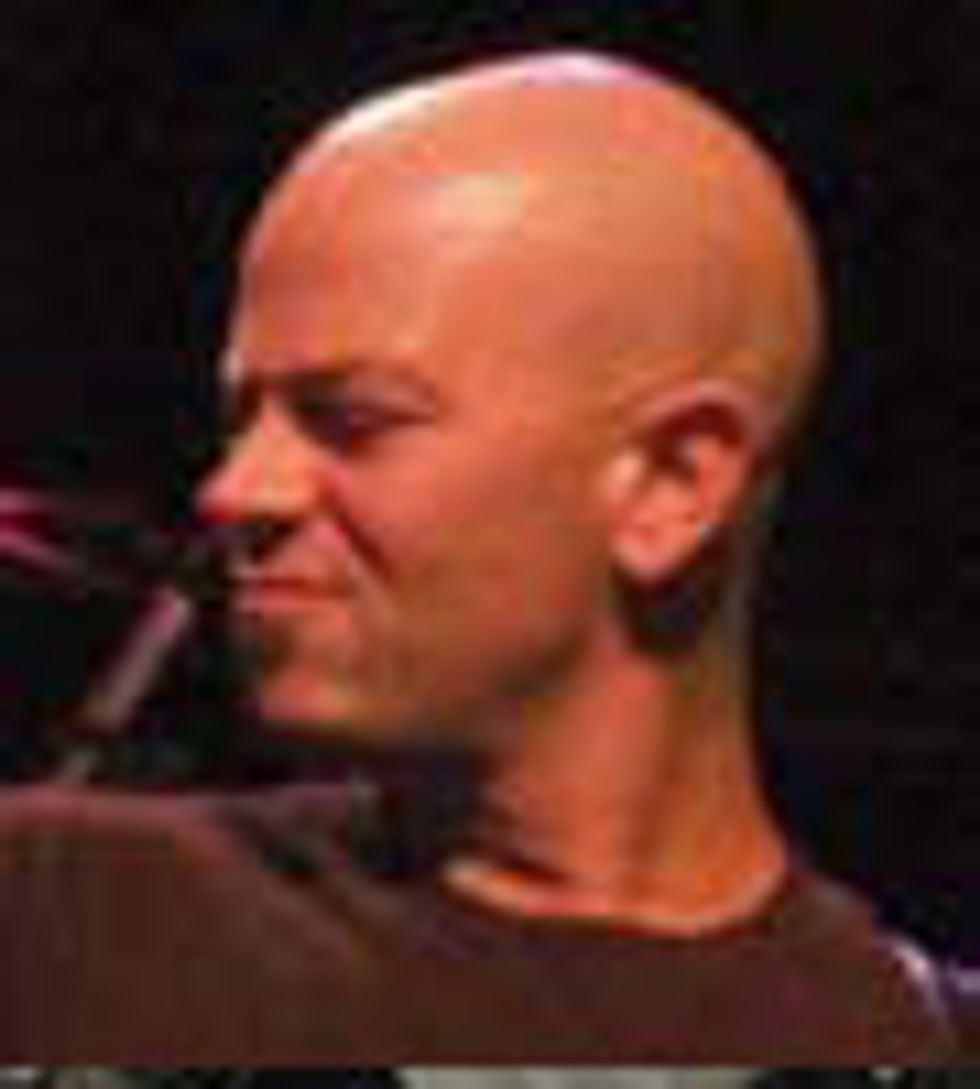 Steve Cook
is currently fortifying himself in the back of a tour bus, awaiting the low-end revolution. He can be reached at
info@shinybass.com
until the coast is clear.