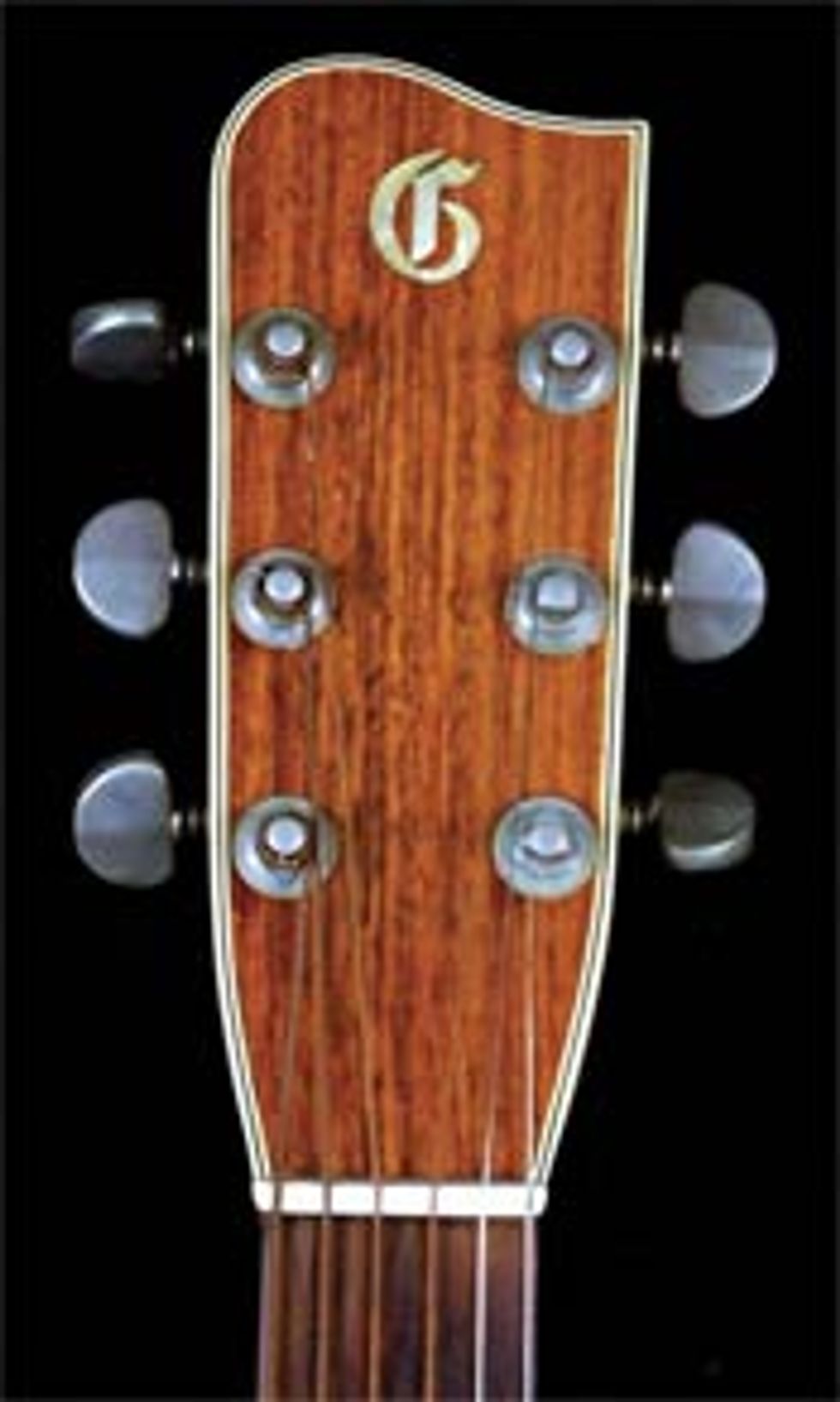 Cities and regions are often unavoidably linked to styles of music. When you think of New Orleans, you think of jazz and zydeco. When you think of New York City, you think of bebop and jazz. When you think of Memphis, you think of blues and R&B. And of course, when you think of Nashville, you think of country. But what happens when someone mentions Southern Middle Tennessee? Anything come to mind?
It could be argued that Southern Middle Tennessee is the porch pickin' jam capital of the world. In a beautiful region full of rolling hills, plateaus and lakes, there lies a thriving community of acoustic musicians who enjoy playing bluegrass and Americana music. In towns and communities like Lynchburg, Bell Buckle, Flat Creek, Wartrace and Shelbyville, you'll find a number of porch pickins' and jams held in grocery stores, churches, parks and often times, on front porches of homes out in the country. These towns have built a sense of community and tradition into their music that in turn has created a vibrant scene bubbling over with talent. This region has raised national flatpicking champions, fiddle champions, fingerpicking champions and bluegrass champions. In fact, the youngest person ever to win the national flatpicking championship in Kansas (Cody Kilby) is from Southern Middle Tennessee. So is the IBMA's two-time best guitarist award winner, Kenny Smith.
Right smack dab in the middle of all this intensely musical, yet bucolic southern culture is a friendly little guitar builder's shop in a town called Wartrace. The shop itself is unassumingly nestled in a small row of businesses. No gaudy guitar-shaped sign out front, just "Gallagher Guitars" in worn lettering on a sign out front. I had the opportunity to tour the shop, and learned about the legacy of Gallagher Guitars.
The Shop
When I stepped into the Gallagher guitar shop foyer, a big, sweet, tail-wagging yellow dog named Honey Bear greeted me, and to the right sat a stately older woman named Hazel who kindly said hello with a smile and asked, "Can I help you?"
I got the sense that this woman has seen it all, and then some. She seemed like the glue that keeps the whole thing together. Indeed, Hazel has helped take care of the business since her husband, J. W. Gallagher, opened the shop in the sixties. Today, Hazel and J.W.'s son, Don Gallagher, owns and runs the business, but I toured the shop with Don's youngest son, Stephen.
After a firm handshake and some chitchat, Stephen took me on an insider's tour that would make any acoustic aficionado drool. The shop was filled with perfectly aged woods of all types from all over the world. There were endless slabs of highly figured, 50-year-old rosewood and hand-tuned tops with customer specific bracing. There was an inlay station that had several works in progress, some for special orders and some for standard models. And scattered all over the shop were guitars in various stages of the build process. All in all, the shop looked like what you would expect to see in a successful, high-end, acoustic guitar builder boutique.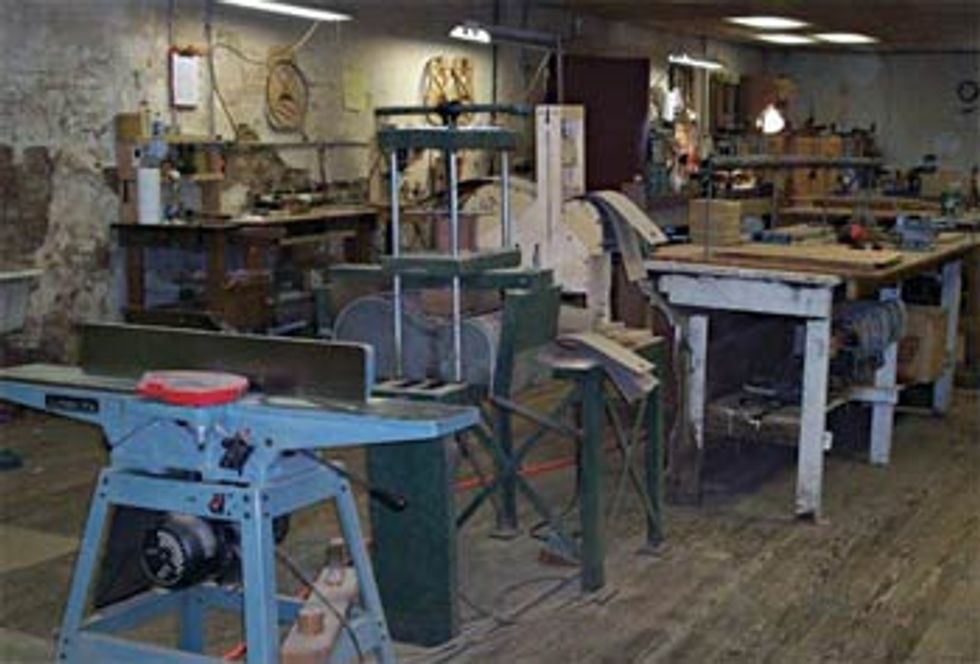 But a closer look revealed some things not found in other shops. The main difference was in the vibe; the shop felt distinctively vintage. Not fake, Cracker Barrel-vintage, but real back-in-the-day vintage. There was not a fancy CNC machine or computer screen in sight. Most of the machines looked unique and well worn. Many of the machines, forms and jigs were designed and built by J. W. himself.

Dogwood Custom GA's blossom inlay
"Back in Grandpa's day," said Stephen, "part of the luthier's art was in designing, fabricating, and building the machines used to make the guitars. Some have been retired, but we still use a lot of the stuff he designed and built today."
Everything about the place was totally unpretentious. During a break in the tour, craftsman Tom Fuss took me to a room filled with special orders and experimental guitars. It wasn't a fancy showroom, dressed up to accentuate how "down home" they are, but a dusty old room filled with guitars of all shapes, sizes, finishes and levels of completeness. No secrets here.
Tom put guitar after guitar in my hands, passionately expounding on how the various tonal properties were achieved by the different woods and bracing techniques. He wasn't trying to boast, or sell Gallagher to me—he was just a guy who loves building guitars and likes to get them in a player's hands. He watched my reaction and waited for the feedback. It actually appeared as though my comments were important to his work. In fact, each craftsman I met was in a good mood and jovial, but quite serious about what they were doing.
When I asked Tom how he liked working at Gallagher he said, "It's like family. I can't think of a better place to work. I love making Gallaghers."
"Aww, c'mon," I said with a grin. "You're towing the company line."
Tom said, "Look, I don't play a Gallagher because I can get one for cheap. It's because this stuff is the real deal. We're making great stuff."

This form and bracing sample, gluing jig and side bender were all hand-built by J.W., who built cabinets and models before turning to guitars.
History With An Eye to the Future
When my tour was finished, I got a chance to talk with Don. All serious bluegrassers know about Don Gallagher and Gallagher Guitars. Flatpicking legend Doc Watson has been playing a Gallagher since the seventies. Doc's first Gallagher, nicknamed "Ol' Hoss," hung in the Country Music Hall of Fame for decades. When I told him how impressed I was that many of the machines his dad designed and built that were used to make "Ol' Hoss" are still in use today, Don beamed.