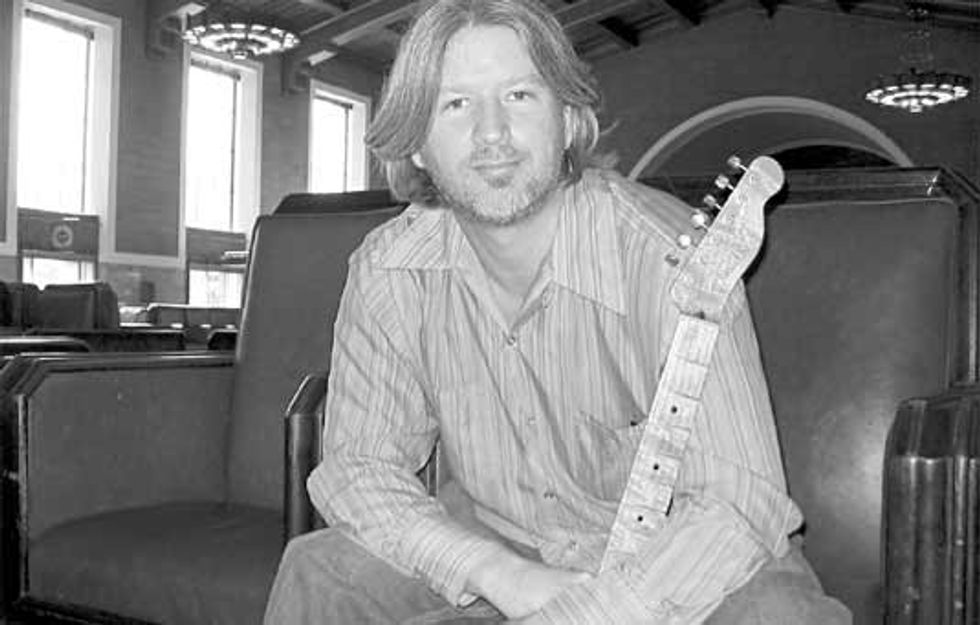 The Third Edition of the American Heritage New Dictionary of Cultural Literacy defines the word journeyman as "A skilled artisan who works on hire for master artisans rather than for himself." If the definition was appended to read "A master artisan who works on hire for master artisans rather than for himself," it would be an apt description of both Greg V. and his career.


Working for artists as diverse as Double Trouble and Wynnona Judd, in addition to working on soundtracks from shows as varied as Max Headroom and Baywatch, Greg has been able to hone his chops in a variety of situations, allowing him to develop the Zen-like ability to place the right note in exactly the right space, playing for the song rather than for attention. That right-time, right-place aesthetic has also filtered its way into Greg's life geographically, having lived at various times in several major music markets around the country, such as San Francisco, L.A. and Austin.

Greg currently resides in Nashville, where he works as an in-demand session player in addition to taking the occasional touring gig. We were recently able to catch up with him to find out what life is like for a guitarist beginning a career in the Nashville studio scene, as well as how he ended up there.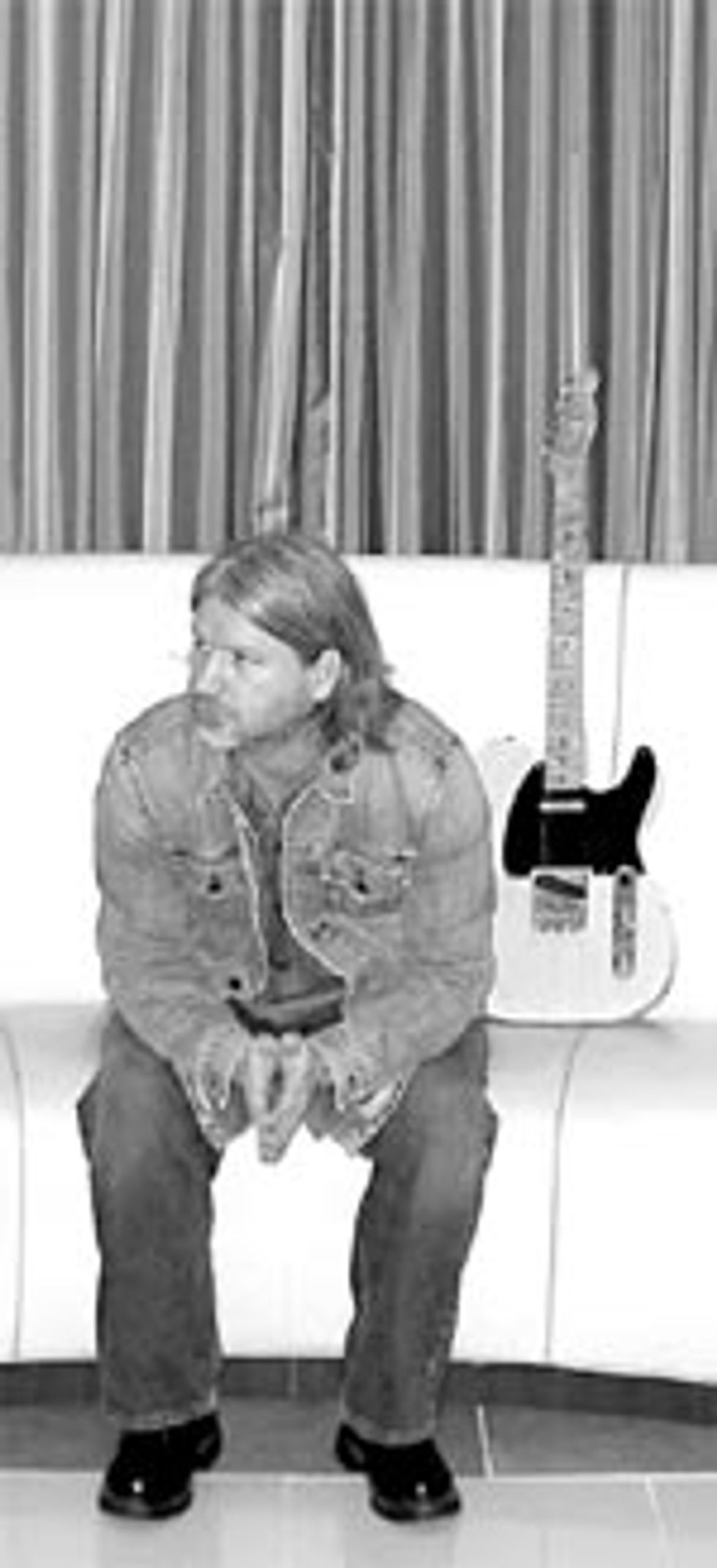 When did you decide to play guitar?
I started when I was 13, during the summer break between seventh and eighth grade. I loved Elton John and the Who, a lot of great, classic '70s rock. I was starting to write lyrics because I wanted to be involved in the songwriting process, but I realized I was a horrible singer and lyricist, so I started playing guitar. The first day was ten hours, the next day was eight hours, then my fingers hurt, so I only played four hours the third day.
Playing until the skin came off of your fingers?
Yeah, the classic story; I had a really horrible old acoustic that my parents bought for me at the PX for something like ten dollars. It had a small little body and really high action. It wasn't a Harmony, but it was something like that. And, you know, I was just persistent; once I latched on to the guitar it was as though a long lost limb was reconnected. I just couldn't let go. I wouldn't let go.
Was there a defining moment for you – like seeing the Beatles on the Ed Sullivan show – when you thought, that's what I want to do?
That moment was literally getting the guitar in my hands. That's why I never stopped playing. I don't think I missed a day of playing the guitar for several years, and I played at least three or four hours a day. Even when I was sick and had to stay home, I was playing guitar. Those were my formative years; I would pick up riffs from Lynyrd Skynyrd and Ted Nugent records, sitting there for hours, picking the needle up and dropping it back down on the record a million times, trying to learn the intro to "Sweet Home Alabama."
I remember cueing up records over and over.
Yeah, and trying to slow them down to 16 rpm, to learn the quicker licks. If you were a kid back then, and you had that kind of relentless nature to keep doing that over and over, you know there was something seriously driving you. Otherwise, it took too much effort!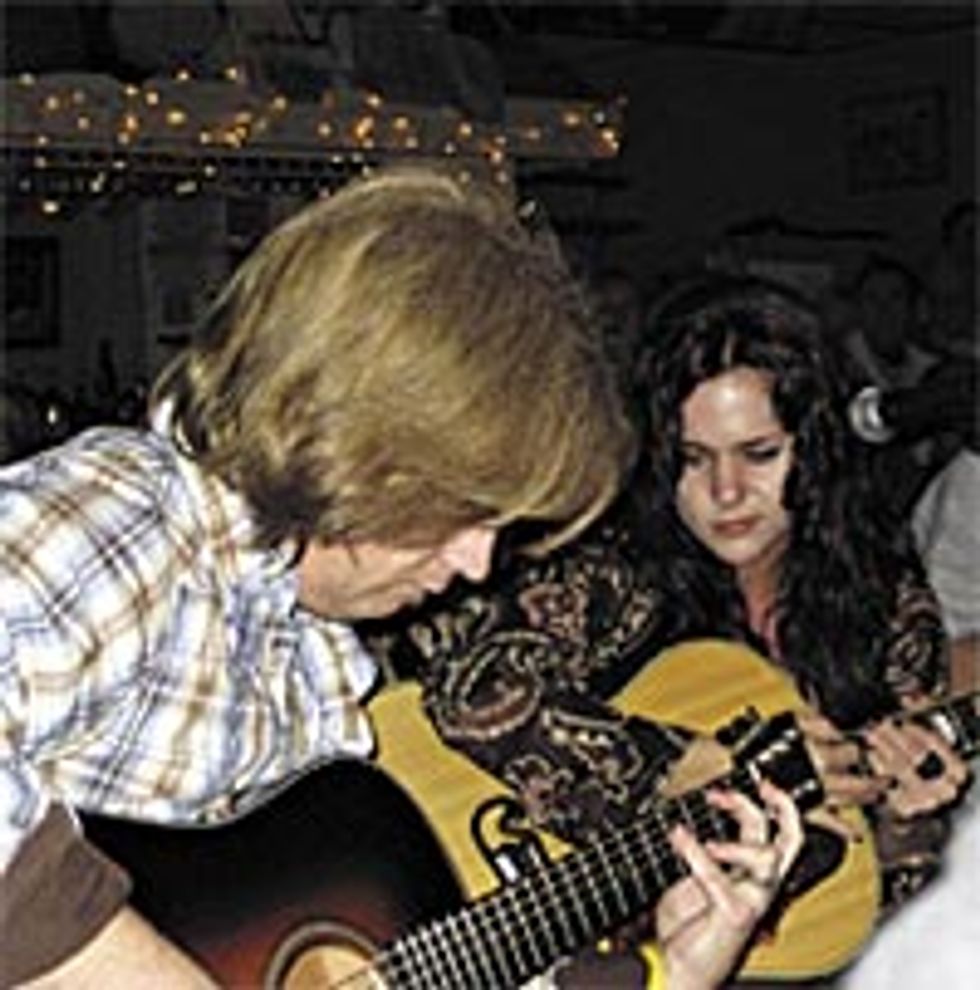 Moving forward a bit – how did you then make the transition from high school bands and bar bands to studio and soundtrack work?
That was a bit of a process. I played in bands in high school in the panhandle of Florida. My parents lived on a farm in a small town called Laurel Hill, and I was playing weekends there. I was in a couple of different bands; one was a straight up, hard-country band, doing Willie Nelson and Merle Haggard tunes, and the other was a rock band, where we could make more money doing Blackfoot, Molly Hatchet and Skynyrd covers.
Would this have been in the late '70s?
Yeah, exactly, this was the late 70's, and it was a great period of time because there were tons of clubs all along the panhandle. I played all over, from Tallahassee to Mobile, Alabama. You know, I was 16, 17, 18 years old, and making great money for back then.