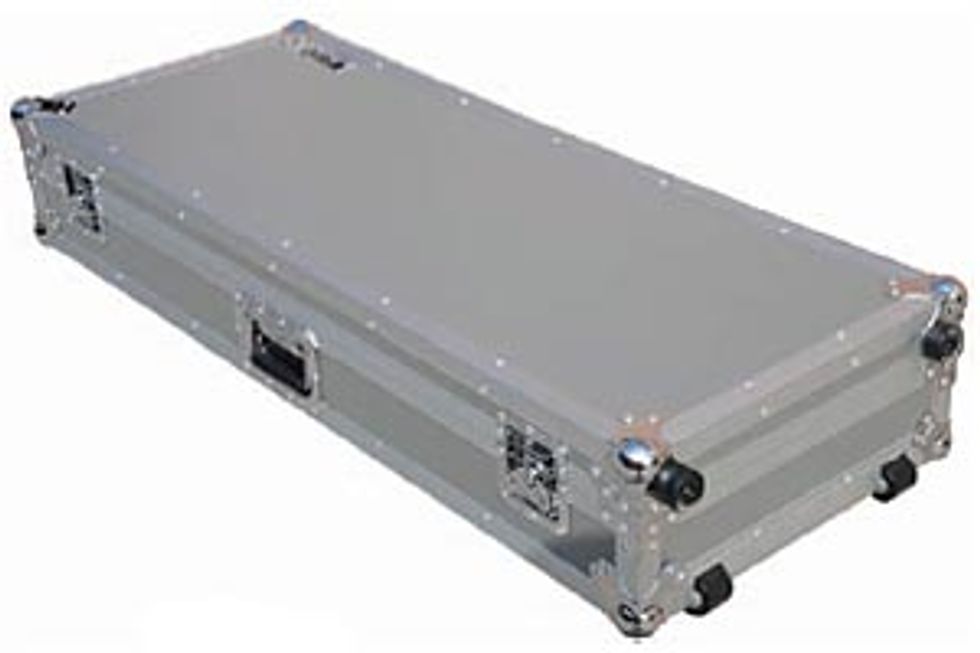 Every once in a while a product comes along that's such a good idea that you wonder why it hasn't been around forever; the ProStageGear PS-GFC flight case/ gig bag combo is one such idea. Brought to you by the same folks that make the similarly well thought out PedalTrain pedalboards, the PS-GFC allows frequent flyers the protection of a flight case along with the convenience of a gig bag once at the destination – a feat of duality rivaling that of a Charms Blow Pop.
The concept behind the PS-GFC is simple: a flight case with a larger than usual instrument cut-out, allowing enough room for a gig bag, ensuring that if your guitar fits in the gig bag it can ride safely all the way to Barbados. Once there, the bulky case can be left at the hotel and the gig bag can be taken to the cruise ship gig, making shuttle and taxi rides a piece of cake. This unique design also lends itself to use with multiple guitars, something not afforded with traditional flight cases. The flight case has many thoughtful touches including lockable latches, reinforced corners and rollers on one edge facilitating use as a pull-along, making the walk from the car to the skycap that much easier. The gig bag is, well, a gig bag, offering adequate protection from the elements as well as minor dings and scratches, with its dual shoulder strap layout affording convenient and comfortable transport.
The timing of the PS-GFC couldn't be better. With today's ever changing and inconsistent airport security regulations, placing your gig bag in the plane's wardrobe closet is no longer a reliable option. This is where the ProStageGear PS-GFC shows its worth as a cleverly executed way to make sure your guitar reaches its destination safely.
Rating...
Craftsmanship...
 
Features...
 
Value...
 
Overall...
 
---
Pro Stage Gear
MSRP $389
prostagegear.com
Our expert has stated his case, now we want to hear yours. Log on and share your comments and ratings.