Lincoln Brewster has transformed the world of modern worship music with the help of a Strat and some solid songwriting chops. We talk with the player who has made the most of his gifts from above.

Talking with Lincoln, whether it's about the latest concert he's been to or what he's plugging his Stratocasters into, there's an underlying passion that cannot be denied. Even during our brief conversation – thirty minutes taken out of a packed schedule – Lincoln spoke with a palatable excitement, a genuine happiness that can only come from following one's heart. And it's a dedication to his God-given talents that has taken Lincoln farther than any outsider might have envisioned. From his humble beginnings, Lincoln has developed into one of the most visible, most musically relevant artists in the Christian rock scene today.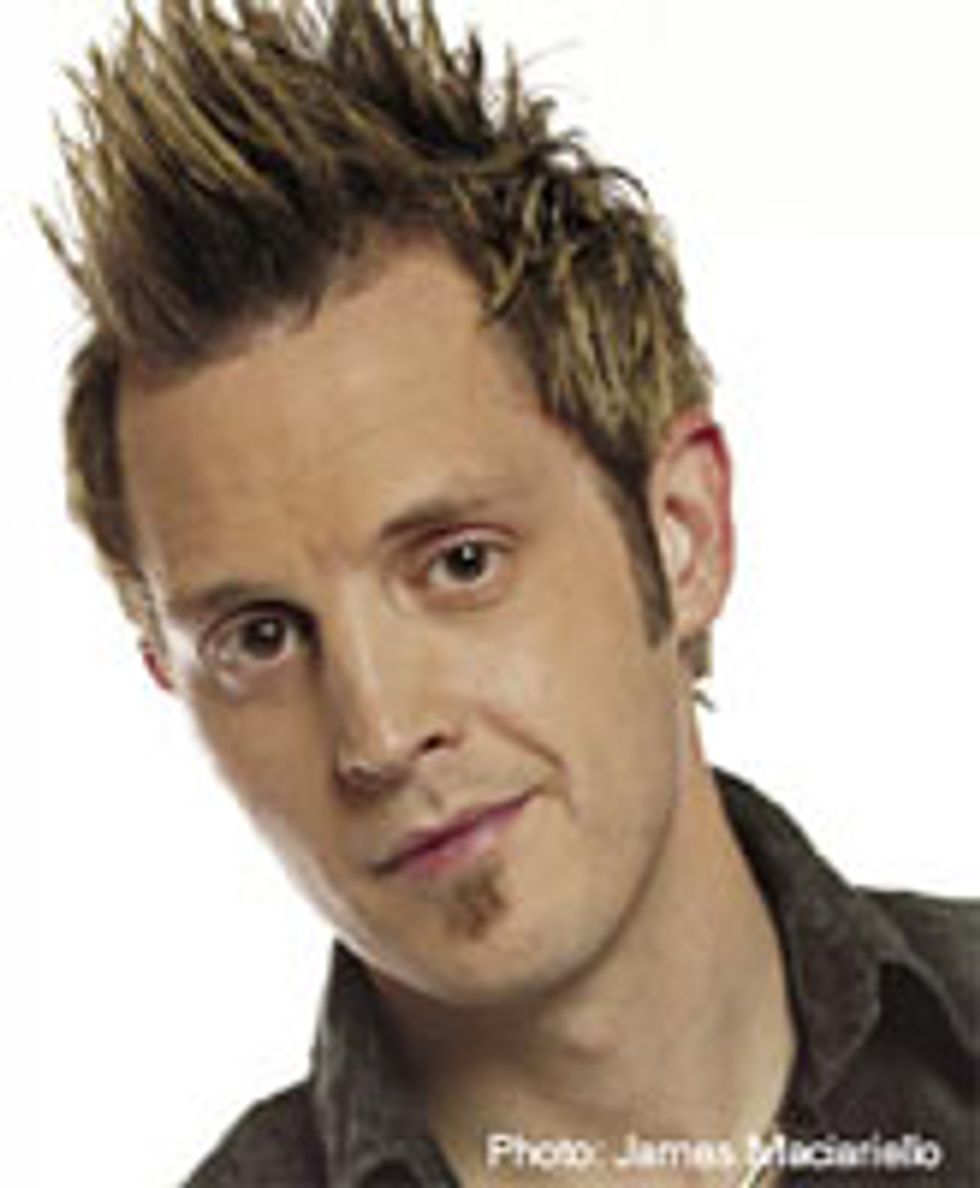 And no matter your thoughts on religion, spirituality or the place of rock n' roll within houses of worship, the honest truth is that the guy can play. Consistently referenced by others within the field as one of the best guitarists in Christian music today ("He's a musician's musician," says Doug McAlexander of Christian band, CrossTalk), Lincoln has managed to incorporate fresh riffs and a soaring guitar tone into a traditionally staid musical form – songs like "Everyone Praise the Lord" crackle with distorted energy and irresistible hooks. And while other contemporary Christian bands spend their time chasing the sounds and textures of mainstream rock, Lincoln constantly finds himself innovating, whether in the studio, on stage or while writing songs.
Of course, none of this would come as a surprise to those closest to Lincoln; his biography suggests such great talents were there from the beginning. When Lincoln was growing up in Homer, Alaska, his mother Cheryl, a musician herself, noticed his inherent rhythmic sensibilities at the age of one, after his grandfather had purchased him a drum set. At age seven, Lincoln was already plucking on the mandolin, and music provided a muchneeded bond between Lincoln and his mother, amidst various family trials. By the age of 12, Lincoln had displayed a growing mastery of the guitar – a love developed from a young introduction to '70s rock – and Cheryl was escorting her son to local bars to develop his performance skills. As his teenage years progressed, the family moved from the Northern climes to sunny California, where Lincoln's technique continued its upward progression and his connections in the industry matured. By the age of 19, he had an offer that many teenage rockers dream of: a recording contract.
Unfortunately, even with a lucrative offer on the table, Lincoln says his life felt empty. Lincoln's high school girlfriend, Laura – now his wife of 14 years – invited him to church, in an attempt to fill that unmistakable void. Following a drama ministry performance, in which Lincoln says he felt God's presence, his future changed. Accepting God into his life, Lincoln passed on the record deal and, perhaps unknowingly, changed the trajectory of his life forever.
In 1994, a year that found grunge firmly in command of mainstream audiences, Lincoln received an invitation from Steve Perry, former lead singer for Journey, to audition as lead guitarist for his upcoming solo project, 1994's For the Love of Strange Medicine. Lincoln accepted, and quickly moved into songwriting and rehearsals for the album and the following yearlong tour. While the shows were, "great and entertaining, but not life-changing," according to Lincoln, they failed to provide the spiritual satisfaction he was looking for. Soon after the tour ended, Lincoln married Laura and settled down in Modesto, California, where Senior Pastor Glenn Berteau offered him a position as associate music director and youth worship leader. At the same time, secular offers continued to flood his life – he was becoming an in-demand session player with a reputation for knowing his way around a studio. However, Lincoln found the session life less than inspiring, and eventually turned his musical focus to music ministry and songwriting.
Since his devotion to ministry in the mid- '90s, Lincoln has established himself on the forefront of Christian music, participating in several nationwide tours and releasing four solo albums – all chock full of riffs and rhythmic vamps. He remains an in-demand collaborator and producer, and is currently in production on his fifth solo album, due out in late spring of 2008. We were able to talk with Lincoln about his music, his gear and the place of the guitar within modern music.
---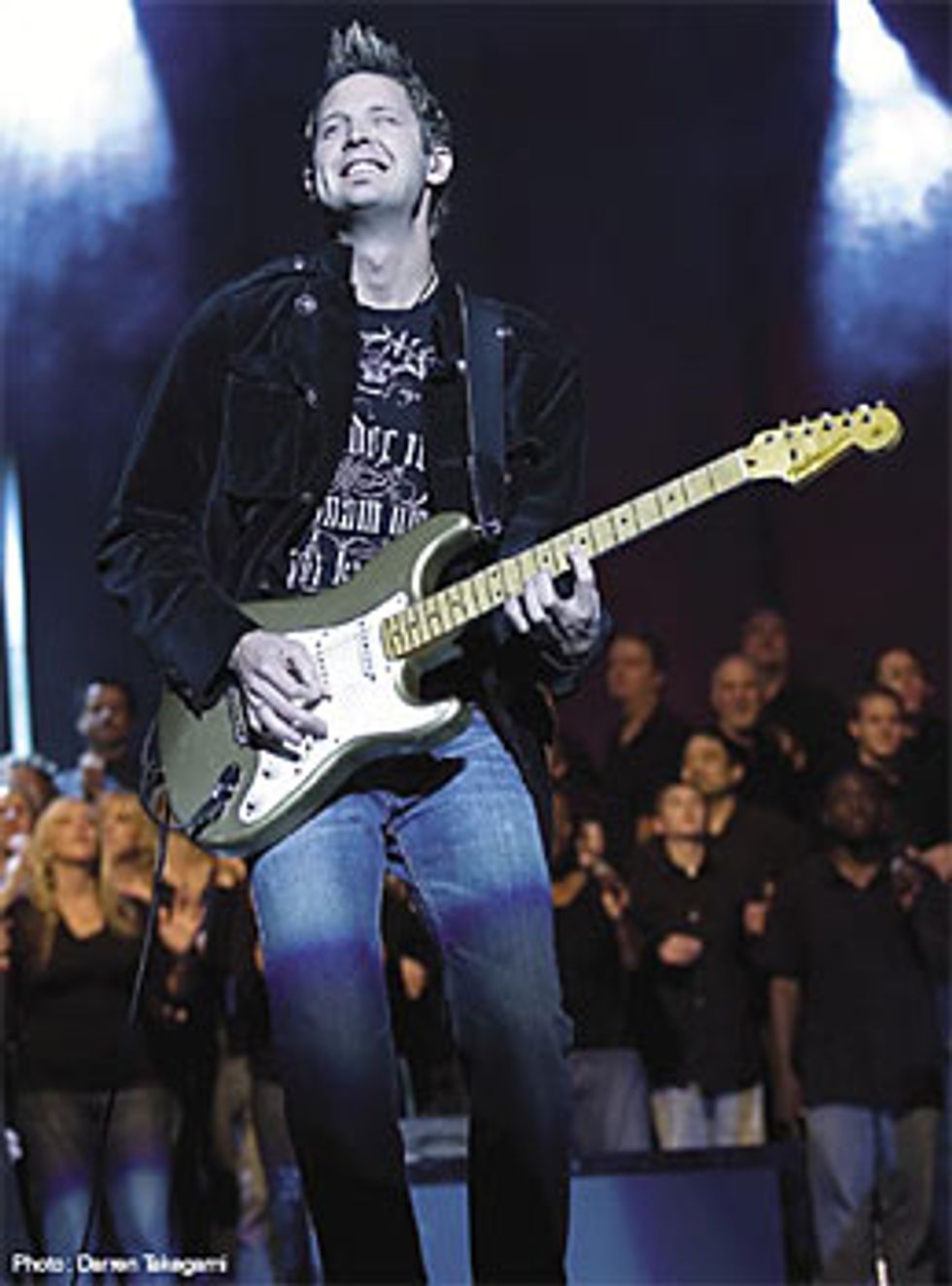 Like many musicians, music started for you at an early age. How were you introduced to it?
My mom sat my brother, my sister and I down when we were five, six and seven and handed us each a mandolin. I think I was the only one of the three that said, "Hey, I'd like to try that again." I can actually remember that day and the first time she put it in my hands. She taught me how to make a chord, and when I strummed it, I heard a sound that wasn't complete rubbish. The feeling that gave me was incredible; I was really hooked from day one, and music became a big part of my life from that day forward. I've just always had a love and a passion for music, for both the way it makes you feel and the way it makes other people feel.
When did you get that first guitar in your hands?
I was nine, and I got a Gibson SG.
And did you take to it quickly?
I think I did – I had been playing mandolin for a few years at that point, so the stringed instrument thing kind of made sense to me. But I remember what hooked me on the electric guitar was that my mom brought home a guitar amp. I plugged my electric mandolin into the amp and strummed one chord – there was only chord I could strum that sounded like a guitar. At the time, I had some older stepbrothers who were into KISS, and I remember thinking, "I gotta do this." The guitar was the only thing that was going to give me the sound I was looking for. As soon as I hit the guitar, that was it.