Blues Lick Factory is a blues-specific supplement to Jesse Gress' popular Guitar Lick Factory instructional book. This time around Jesse uses what he refers to as pickup modules, which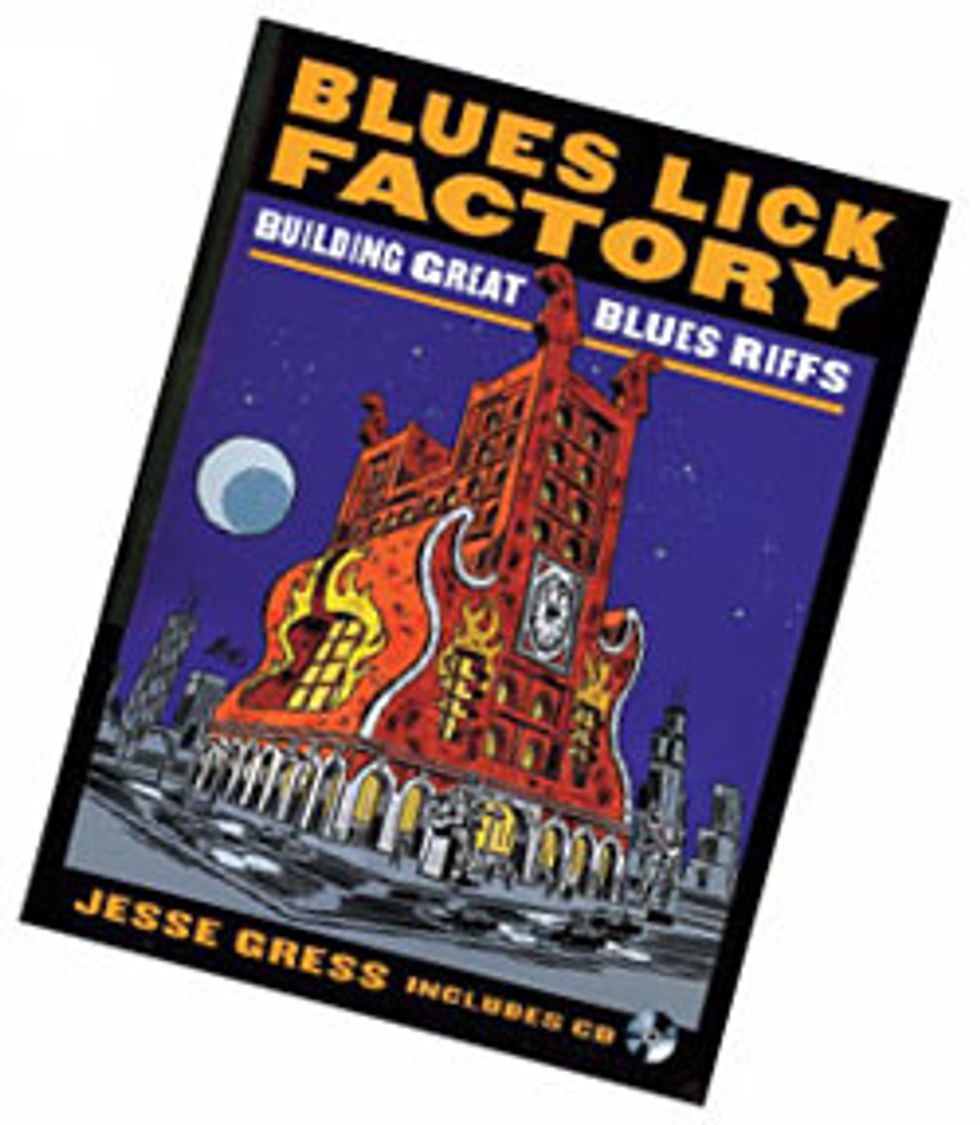 Blues Lick Factory
is a blues-specific supplement to Jesse Gress' popular Guitar Lick Factory instructional book. This time around Jesse uses what he refers to as pickup modules, which are modular three, four, five and six-note licks, specific to a target tone that can then be crafted into short one and two-bar licks, and eventually, complete 12-bar solos.
The book starts off with some standard fare, covering pentatonic major, minor and blues scales up and down the neck. It then turns its attention to target tones, hepping the reader to what tones work where and which are shared by multiple chords, all in a way that stays both logical and easy to digest. The following section is a bit of a godsend in that it covers tritones and seventh-chord voicings, to helping newer blues players liven up their rhythm playing and allowing them to sidestep those static A7 and E7 five and six-note barre chords. This factory offers a solid, fundamental base for creating rocking rhythms that literally move. Hells yeah!
In chapter four, the pickup licks begin, with the corresponding lick available on the included CD. Each example has three parts with a pickup line, or module, available for the I, IV, and V chords. After progressing from three to six-note pickups, chapter eight looks at some rhythmic variations to spice things up a bit. Then it's off to the onebar target-tone licks, where the knowledge learned is used to make complete phrases, eventually leading to full-blown, 12-bar blues solos.
Blues Lick Factory
is put together in way that indicates Jesse's pulling for you; he actually seems to want you to finish this book and become a better blues player. And there's no way we couldn't recommend that whole-heartedly.
---
$19.95
halleonard.com