Fredric Effects Releases the Foxrite Fuzz, West German Vintage Tremolo, and Mutant Fuzz
London-based Frederic Effects announces three new pedals: Foxrite, West Germany Vintage Tremolo, and Mutant Fuzz.
North London, UK (September 20, 2013) -- Fredric Effects are proud to announce three new pedals. The 'West Germany Vintage Tremolo' is one of the best sounding classic tremolo effects, with a warmth and musicality lacking in many modern trems. The 'Foxrite' is a new version of the late 60s abrasive fuzz. Lastly, the Mutant Fuzz is an updating of the fabled Os Mutantes Regulus VIII fuzz pedal.
All three are available now. West Germany Vintage Tremolo and Foxrite are £90. The Pocket Weasel is £90. They are available direct from the builder and selected shops and online retailers.
Foxrite The Fredric Effects Foxrite is a clone of the late 60s Silicon Fuzzrite. It is a reconstruction of the original circuit, improved with the addition of a boost stage to bring the volume up to modern expectations. The Foxrite is a uniquely abrasive effect - offering sounds from garagey distortion to full-on octavey, velcro-ripping fuzz.
West Germany Vintage Tremolo The Fredric Effects West Germany Vintage Tremolo reworks the classic West German pedal, with a neat MXR-sized enclosure, a flashing LED rate indicator when the effect is engaged, and a more useful depth control. This circuit is famed for it's warmth, with a smooth waveform (not choppy or stuttery like some trems) akin to that found on vintage Fender amps.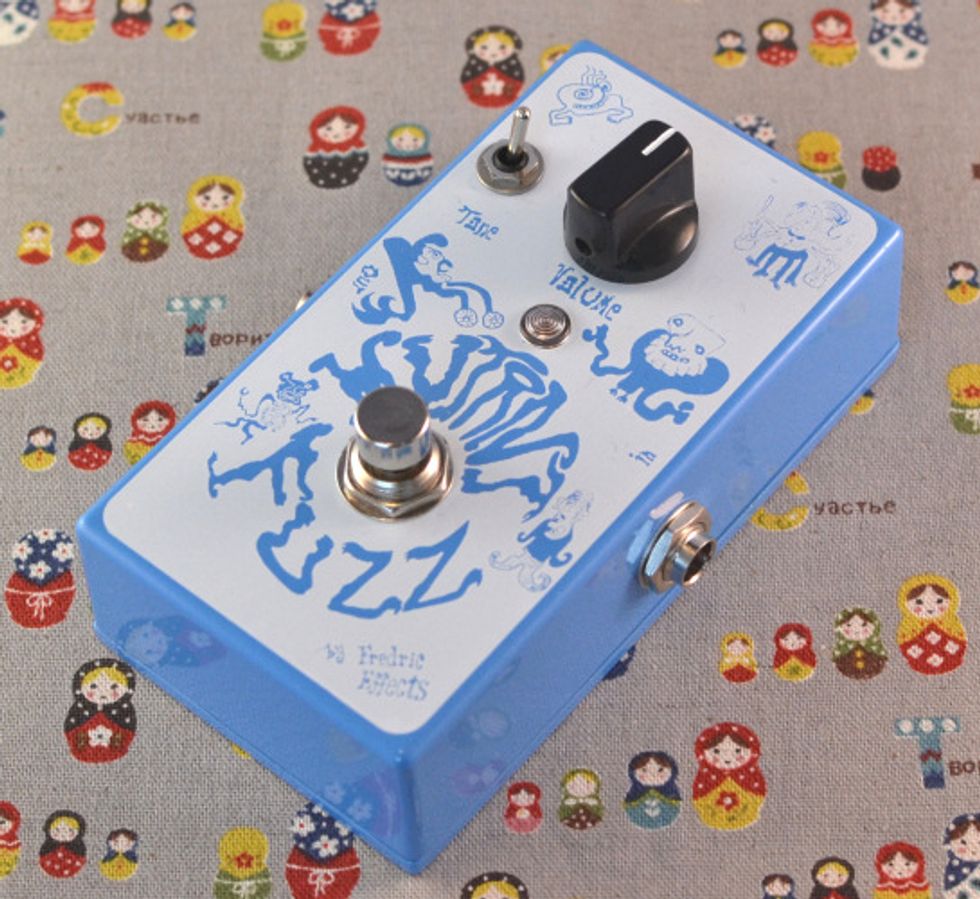 Mutant Fuzz The Mutant Fuzz is Fredric Effects' version of the Os Mutantes (Regulus VIII) fuzz. The Regulus VIII is similar in topology to a silicon Fuzz Face, but with a more gritty and trebley character. The Mutant Fuzz is pretty much a straight clone with some added power and RF interference filtering - so it won't pick-up the radio like the originals sometimes do! The level of gain is fixed at 'just right', although you can roll back your guitar volume pot to clean up a bit. The tone control is a switch for hi/low. The hi setting sounds very 60s, whereas the low is positively doomy.
For more information:
Fredric Effects