What guitar did you start out on?
"Another second guitar (the first, an Old Kraftsman from Spiegals that was ""unplayable""), this 1964 1/2 Fender Mustang was purchased by Gilstrap in 1964. He recalls, ""We had a band called the Inmates, and us three guitar players all ordered matching white Mustangs. Because we lived in a small northern California town, we were ignored, and finally after complaining to our local music store, reportedly an order to Devonshire, England was raided and we received our three Mustangs all on the same day. I'm the only one who still owns his."" The guitar was stolen and stripped before being returned to Gilstrap. ""The white finish is refrigerator paint I applied in 1980, the year I got it back,"" he explains, ""It has Peavey Tuners as the originals were not with the guitar when I got it back. It still has the original case, and still plays beautifully."""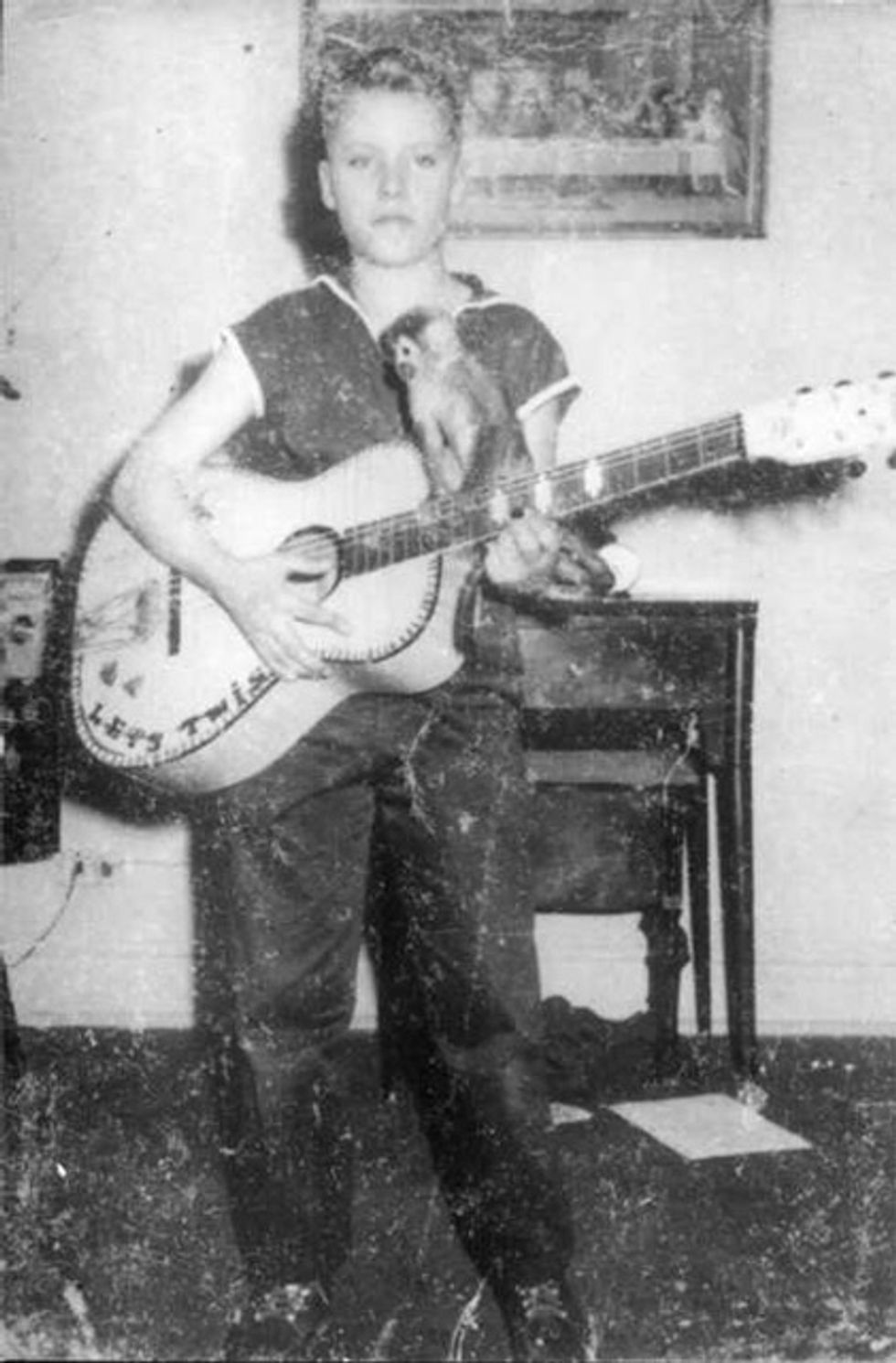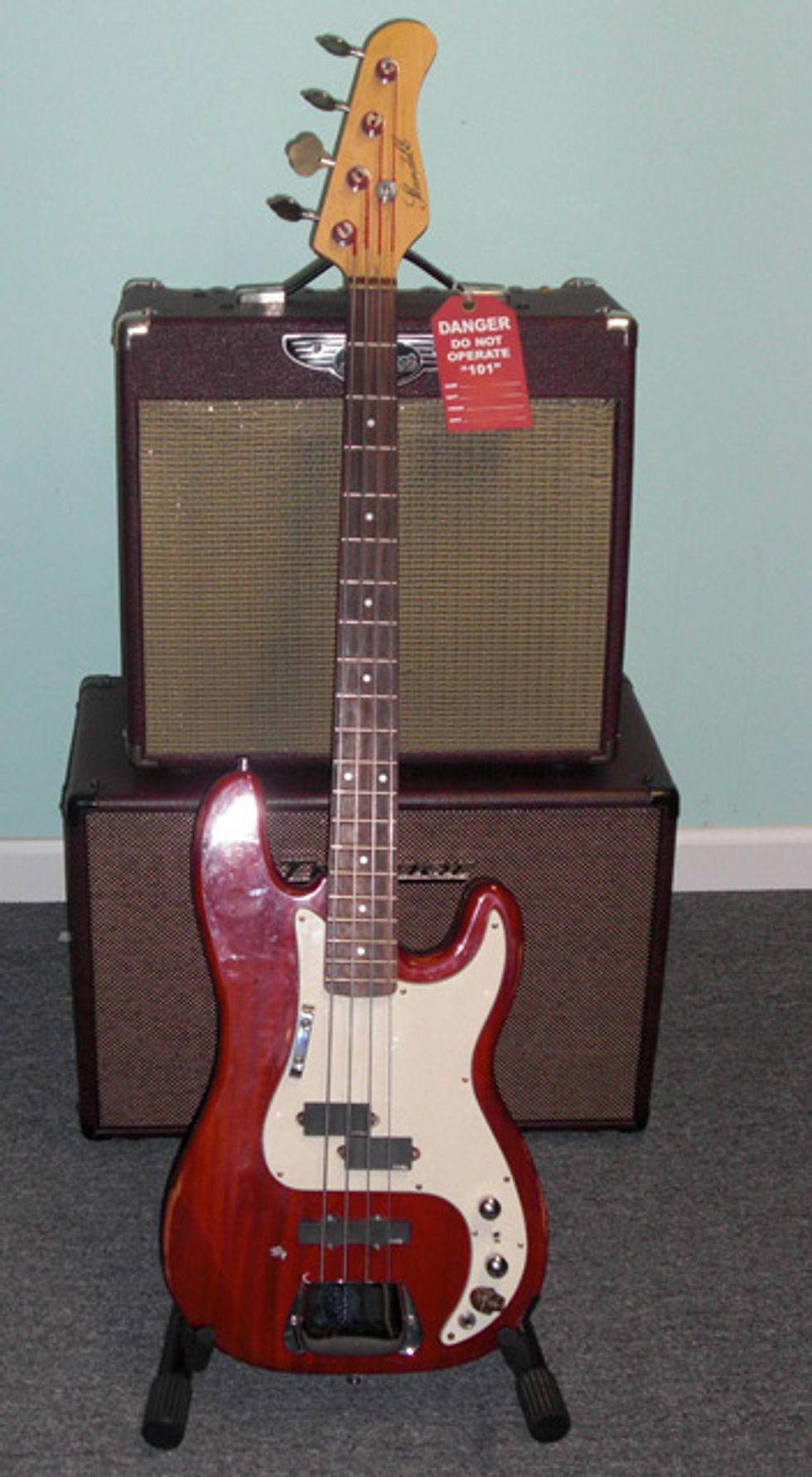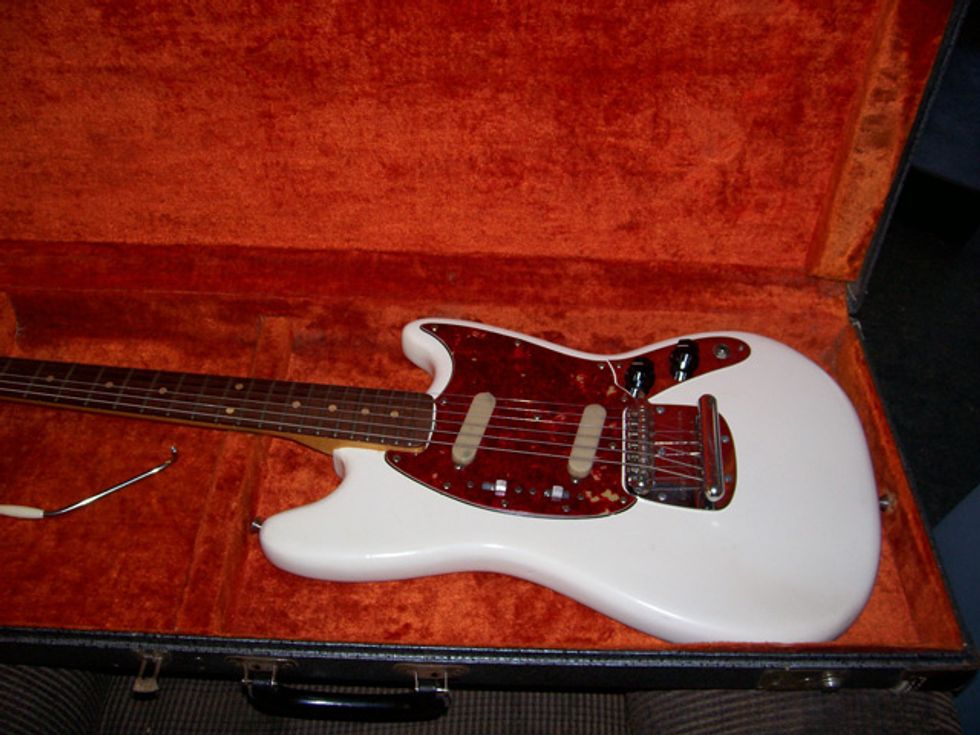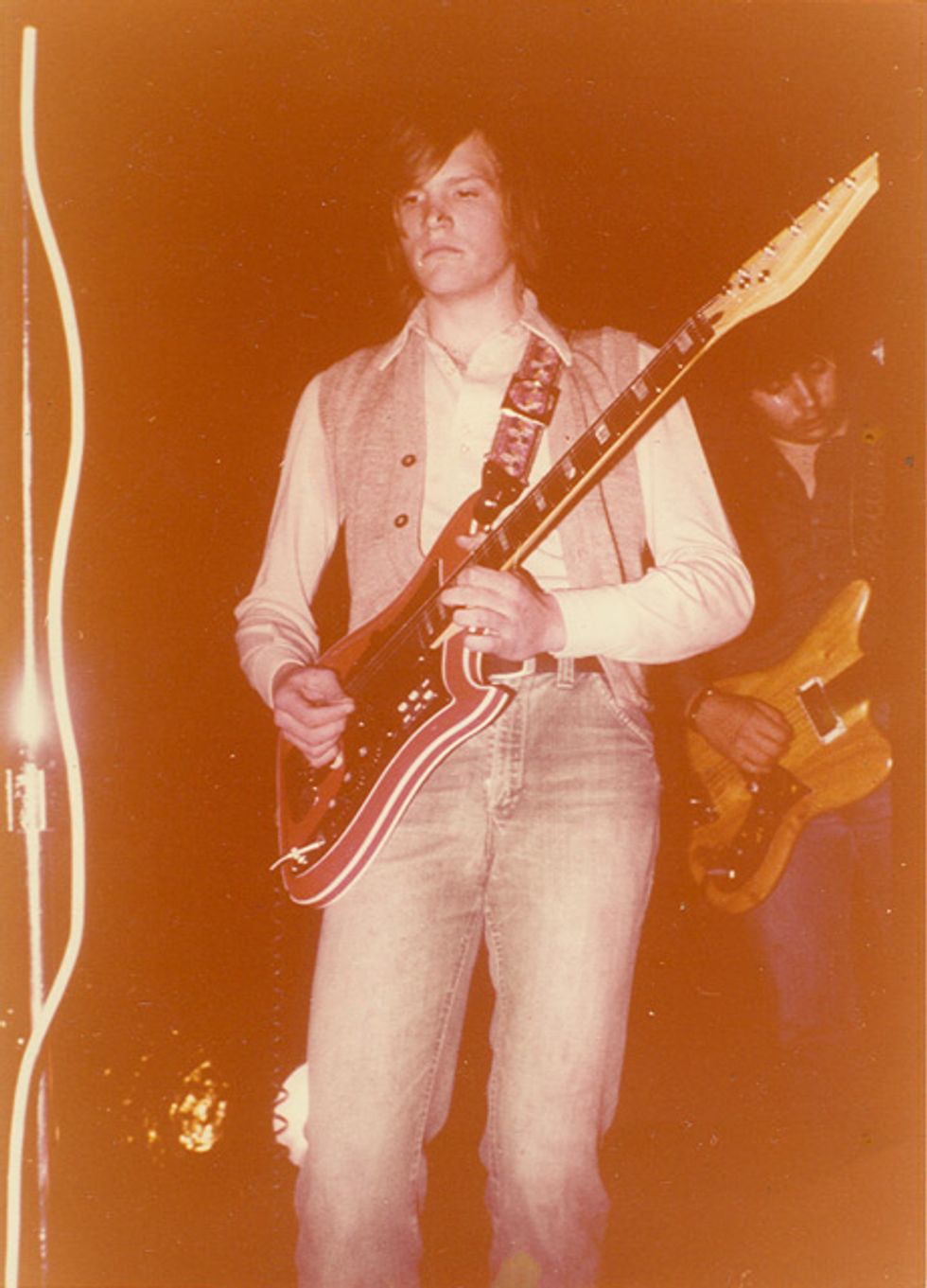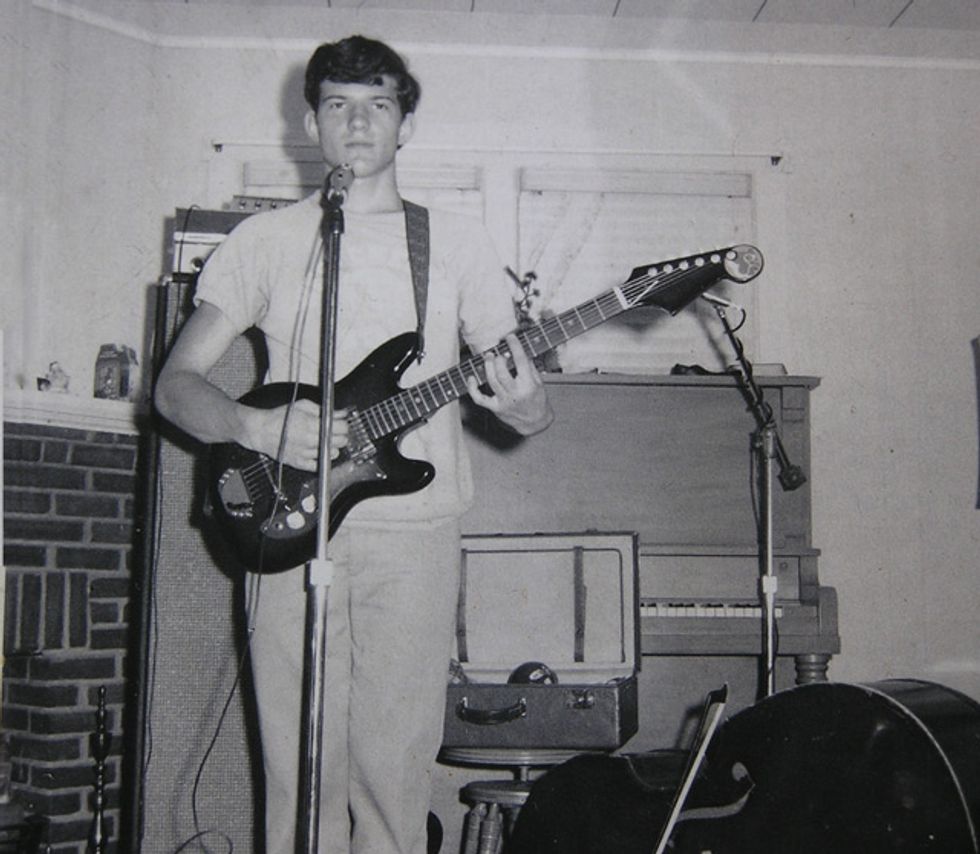 To submit your first guitar photos for a future gallery, send a photo and caption to rebecca@premierguitar.com.