Check out the gear the guys are using on tour.
Tom Hamilton's G&L Blue Sparkle ASAT Bass
Tom's ASAT basses are basically stock with the active electronics package, but the pickup select, series/parallel, EQ off/on, and treble boost switches are set and removed from the body to avoid hitting them. The basses are set with both pickups set parallel, EQ active, and no boost.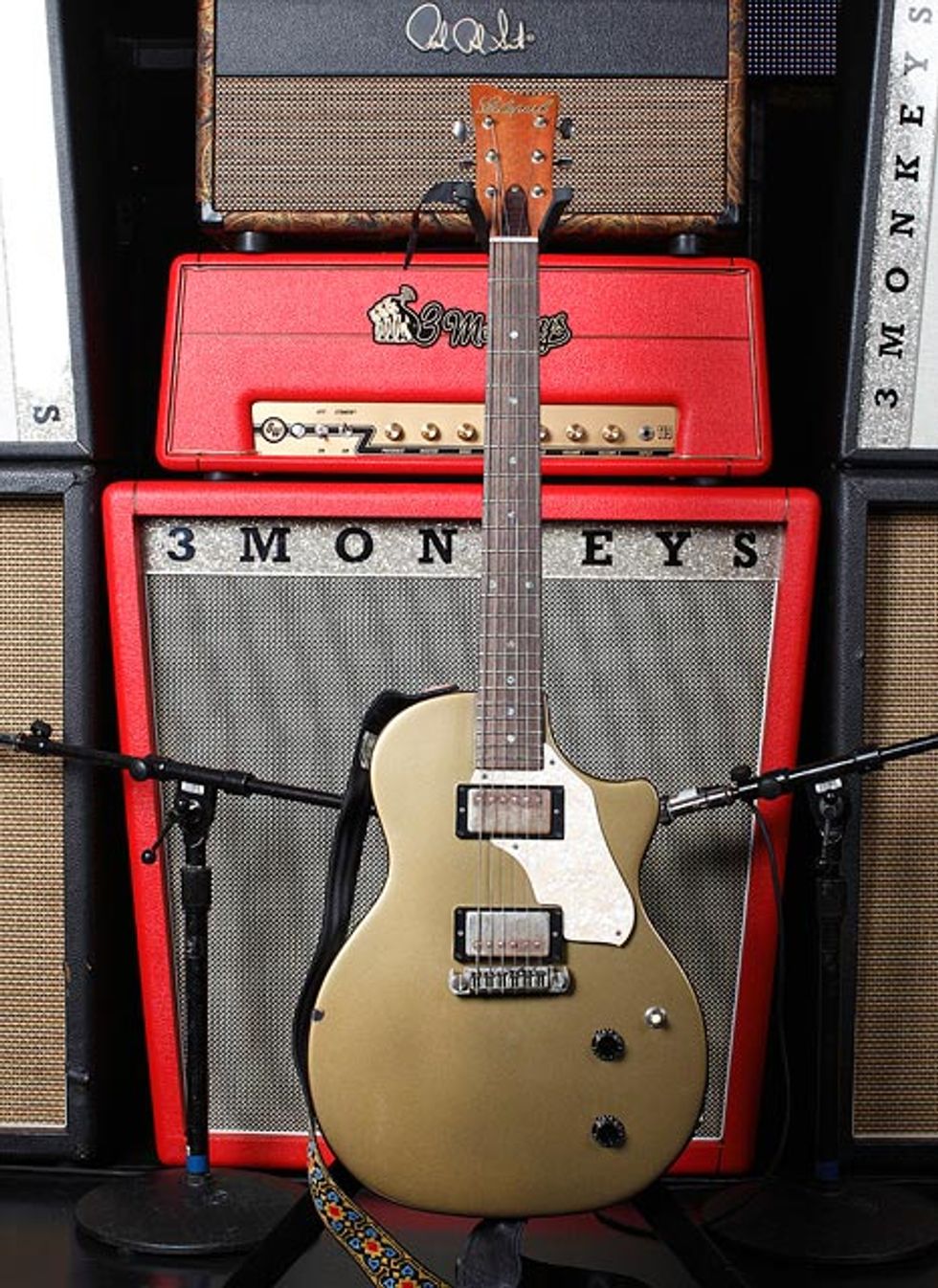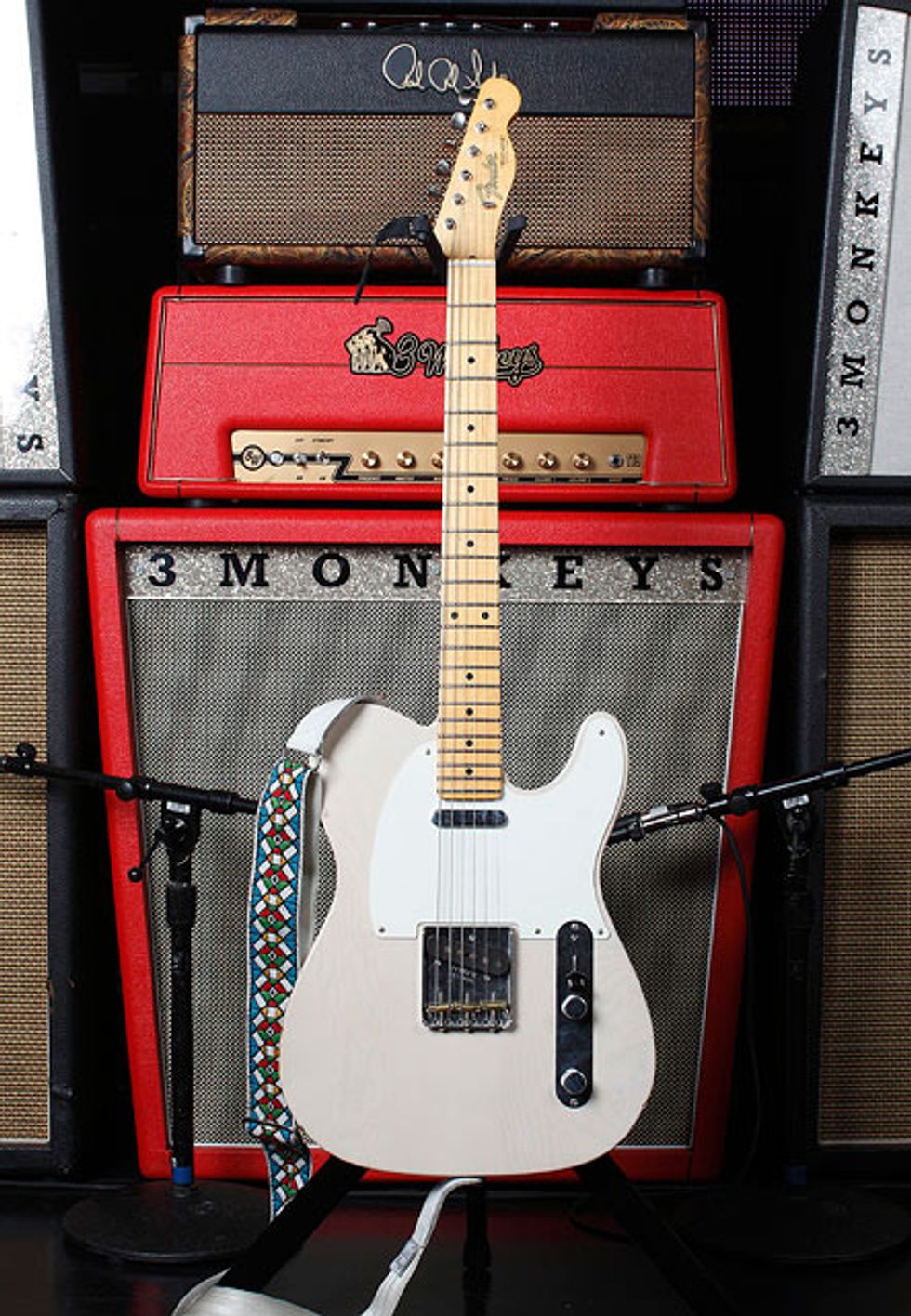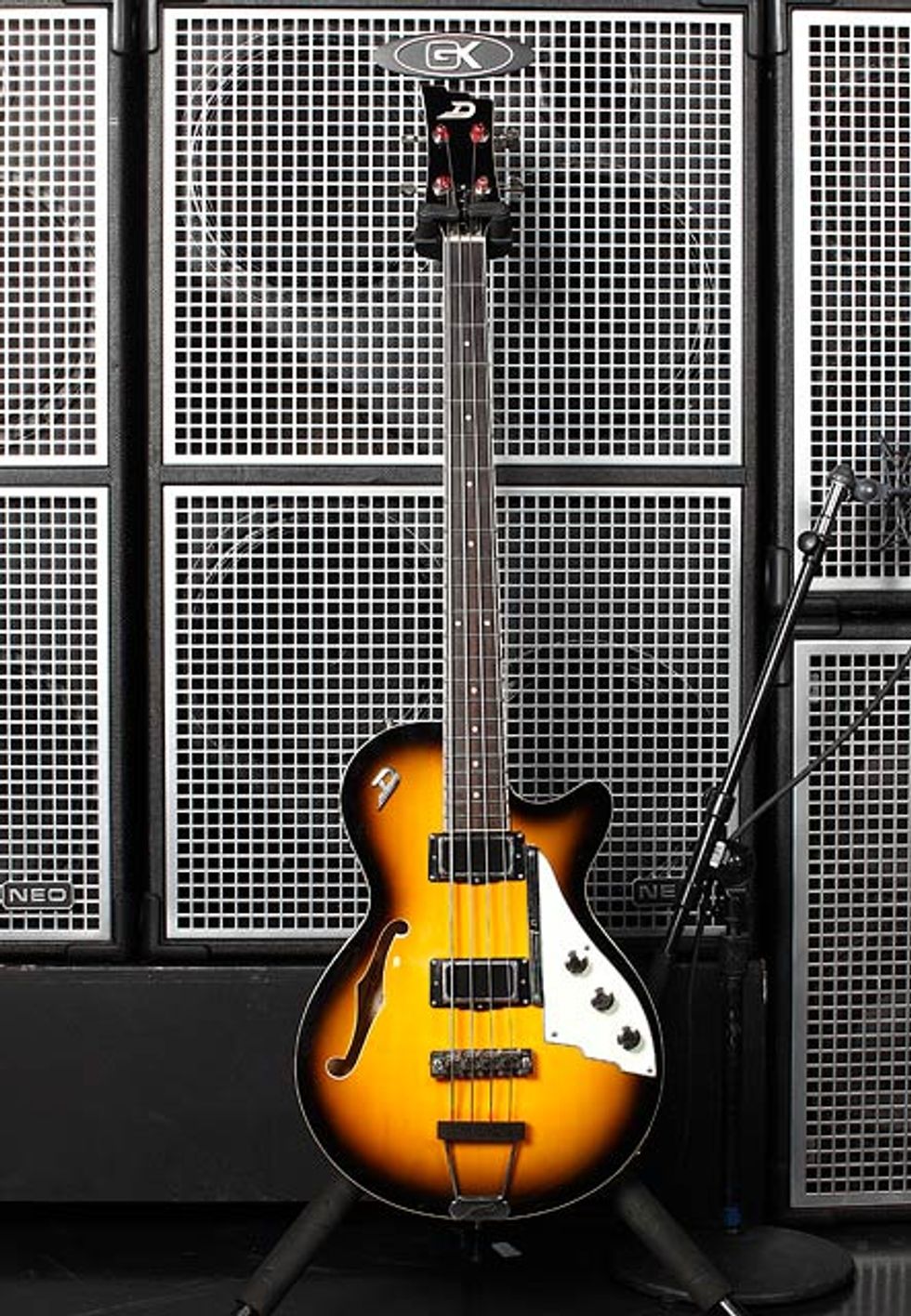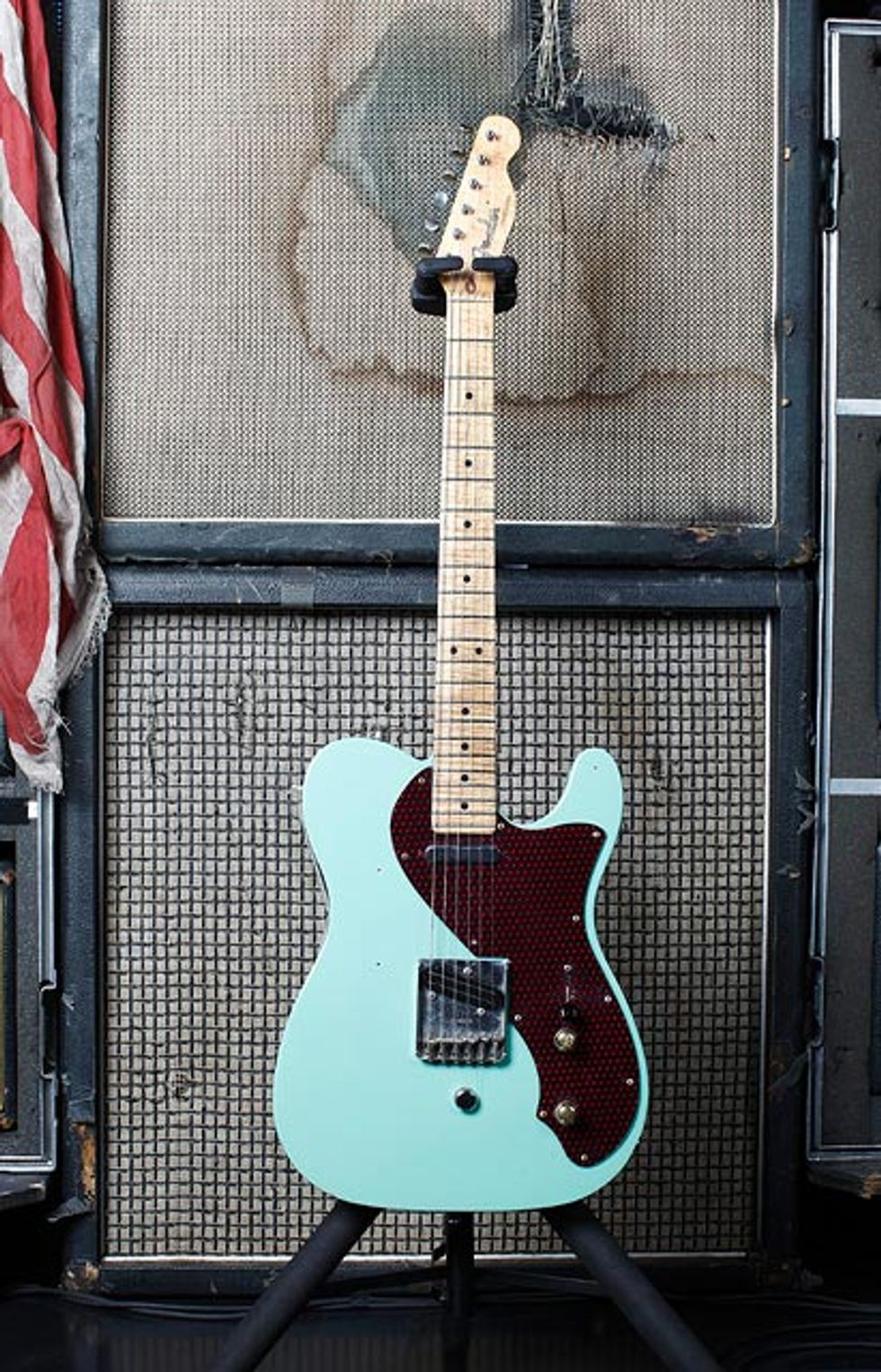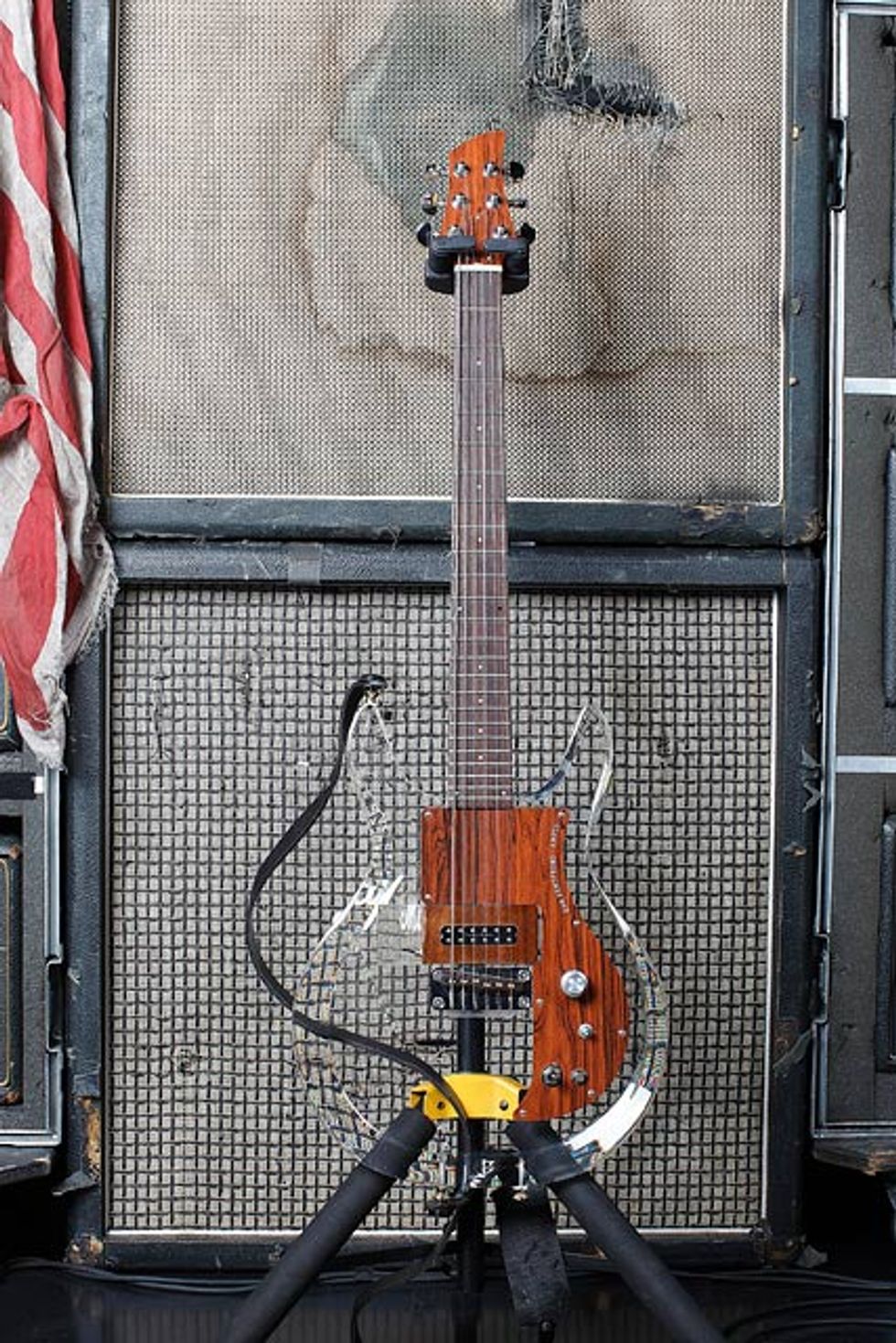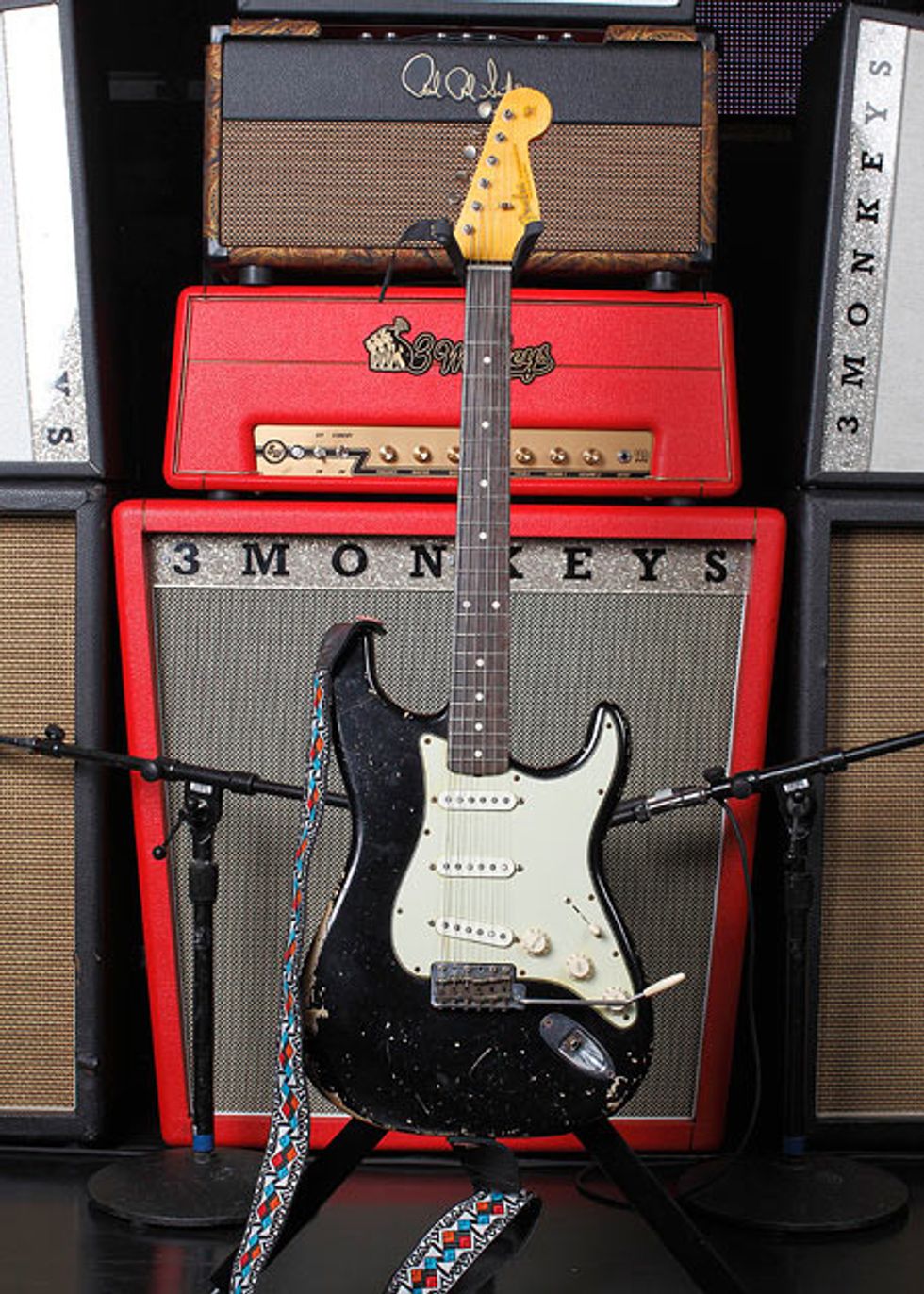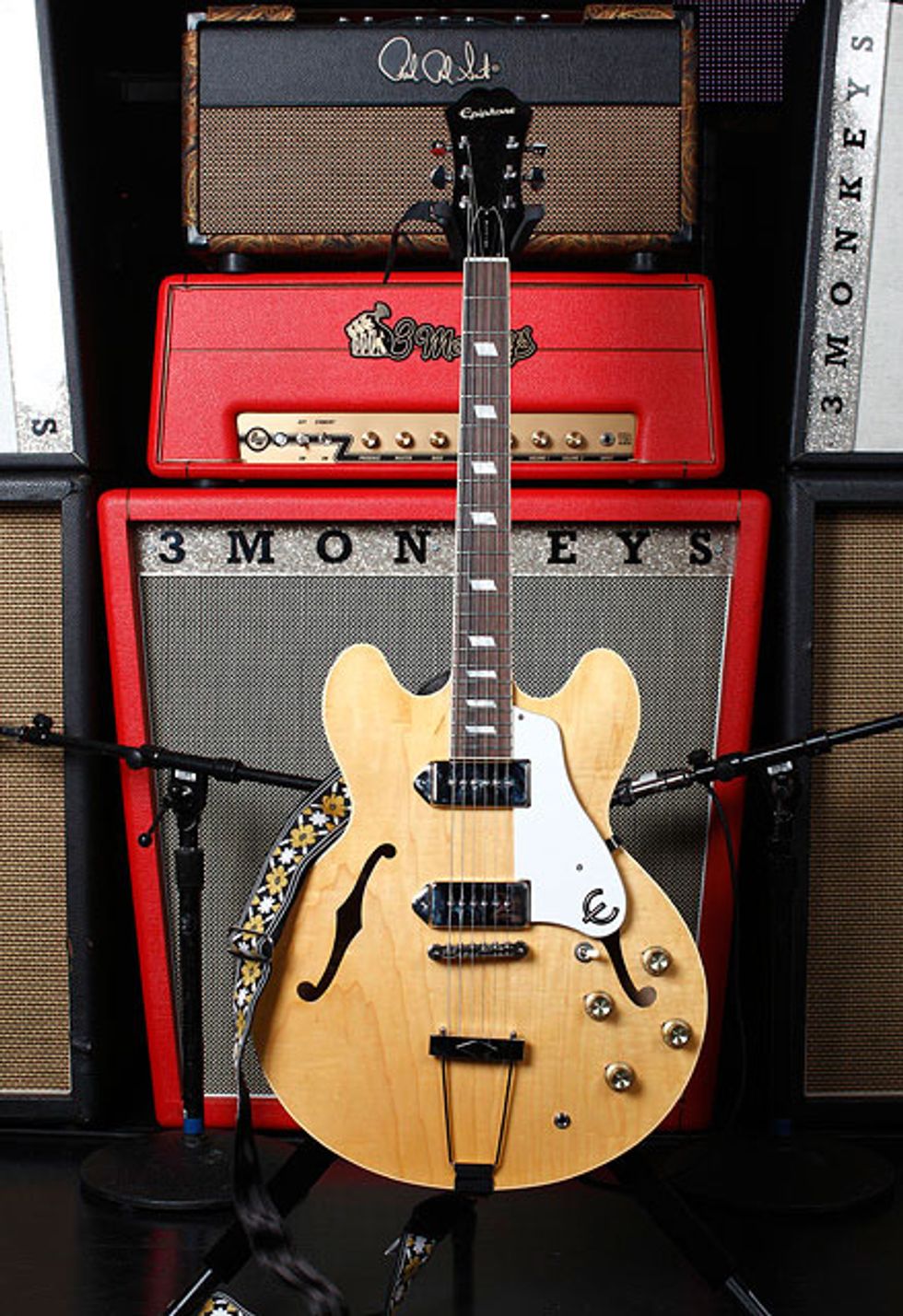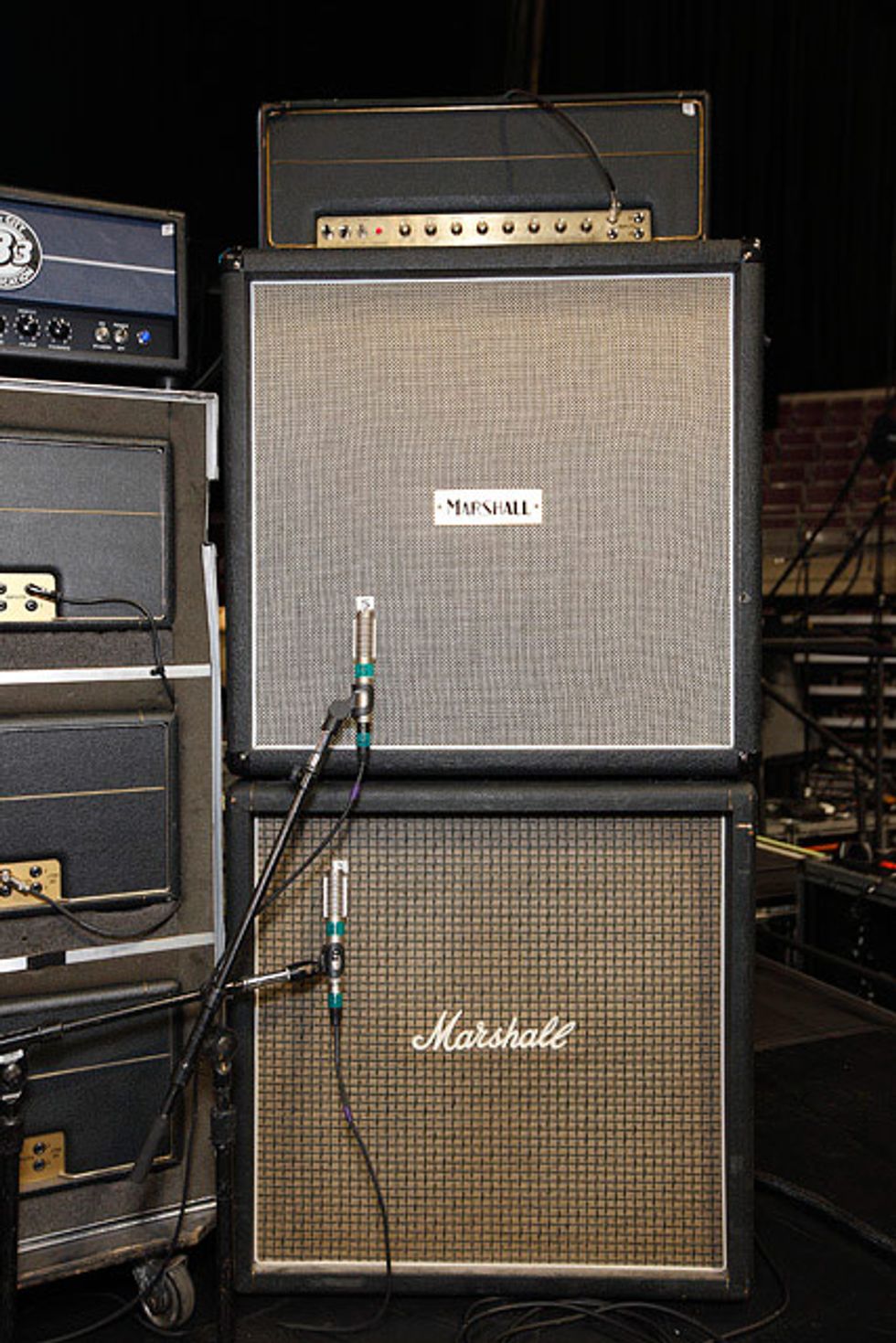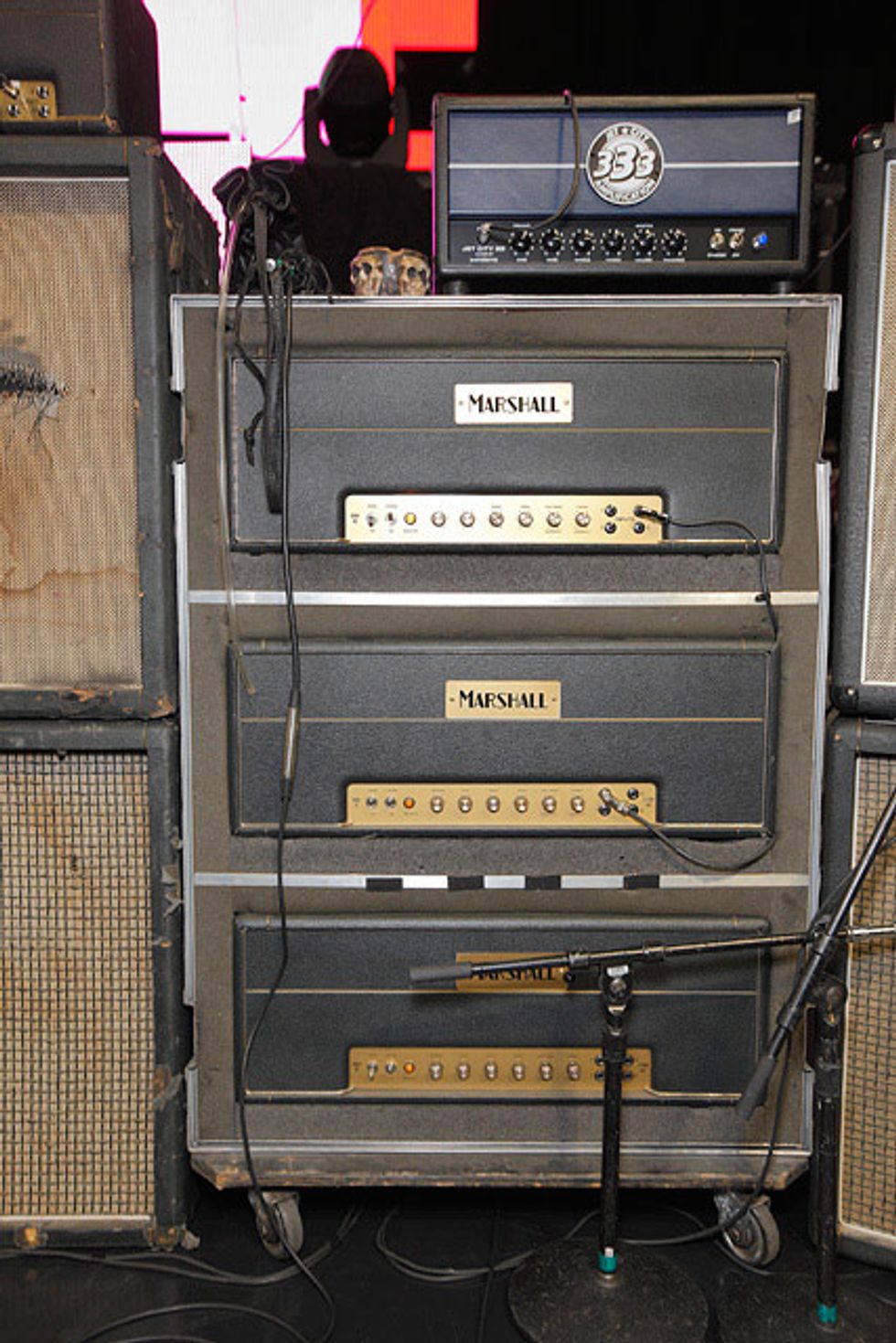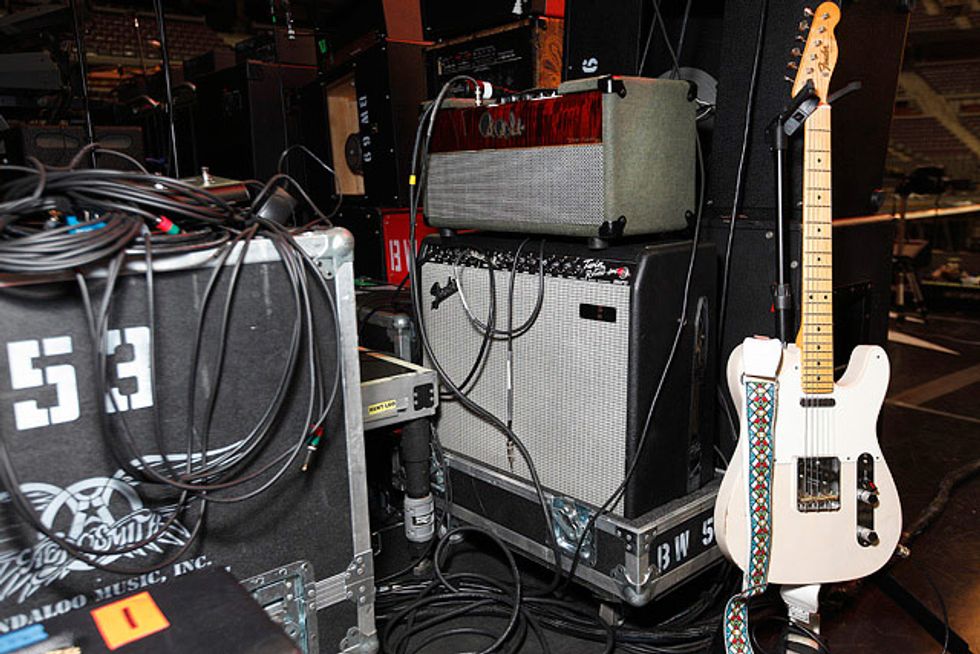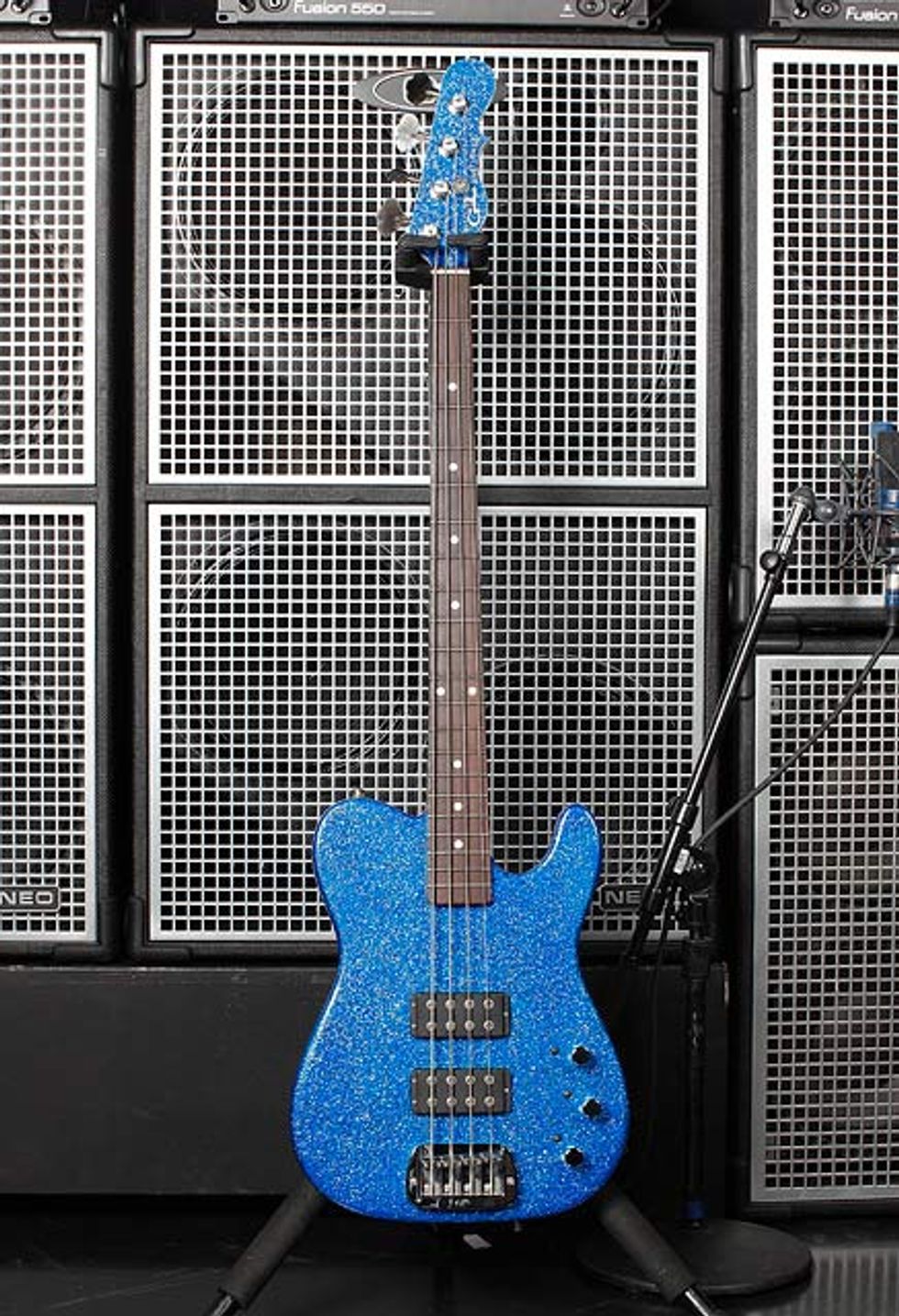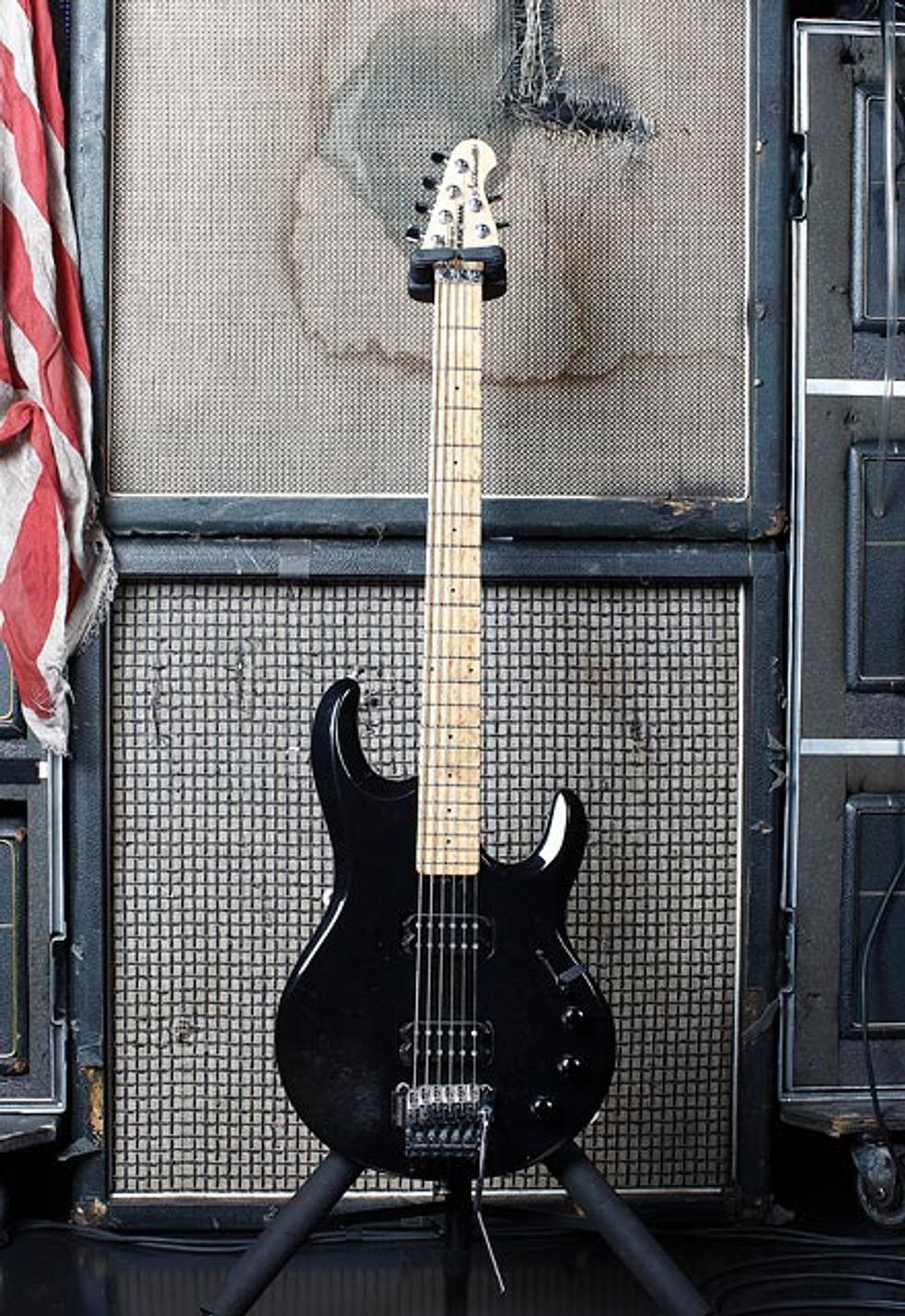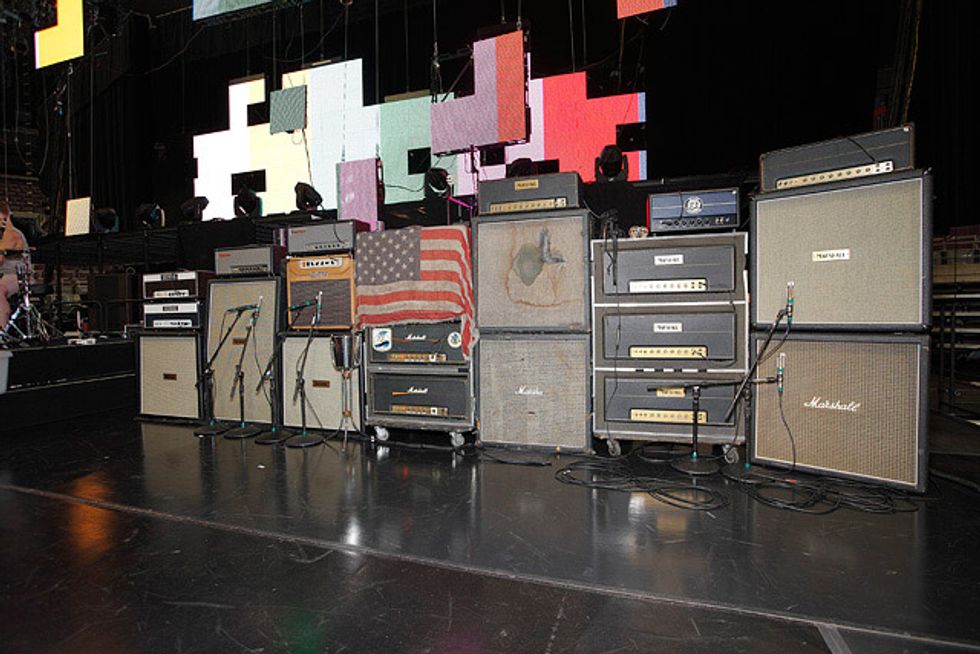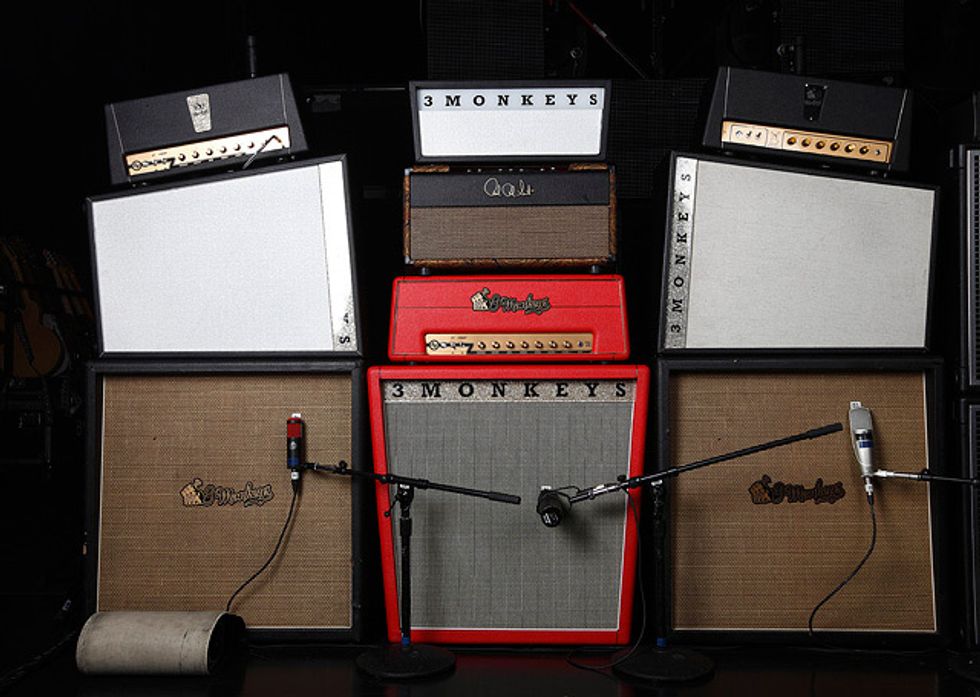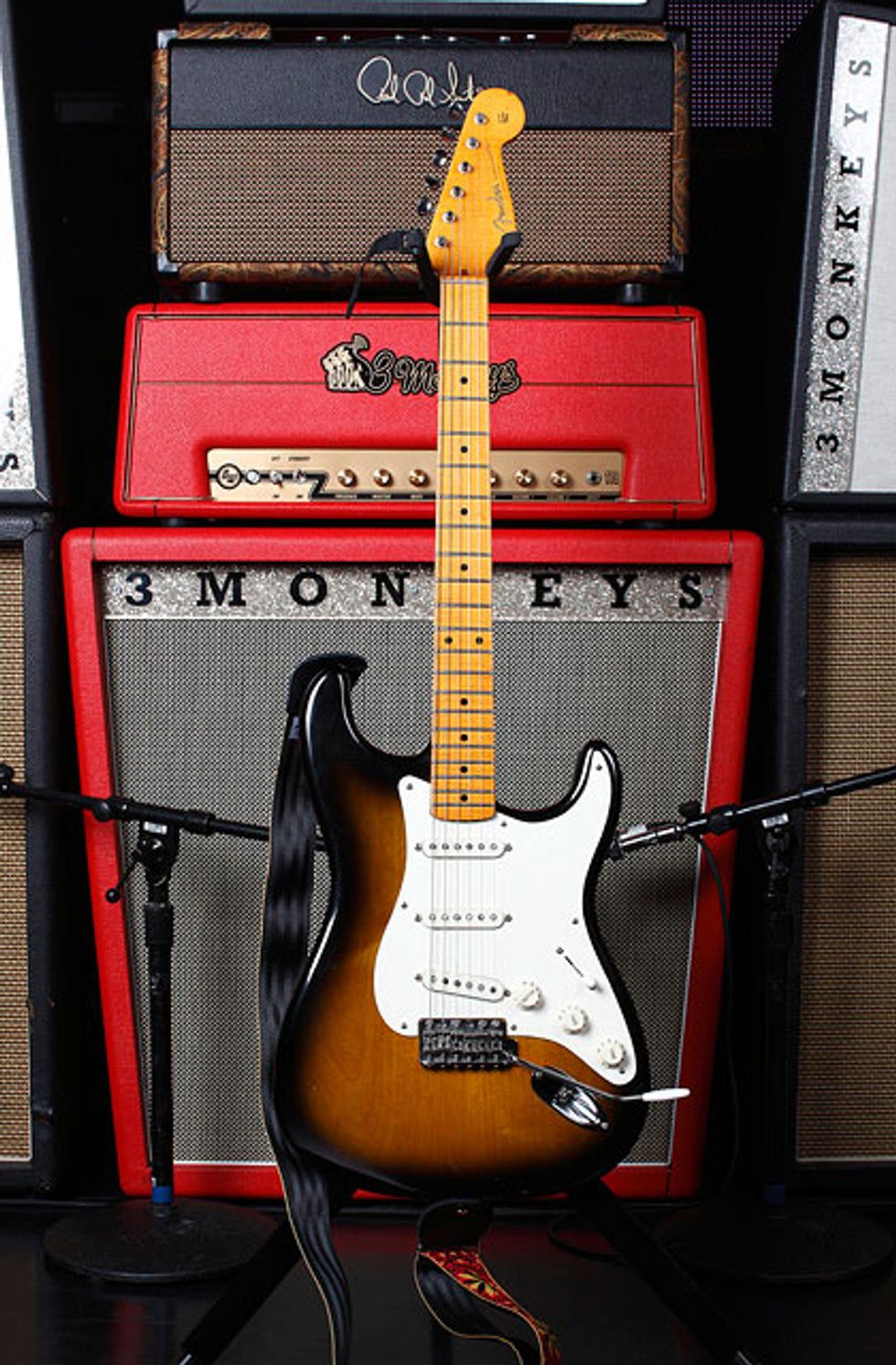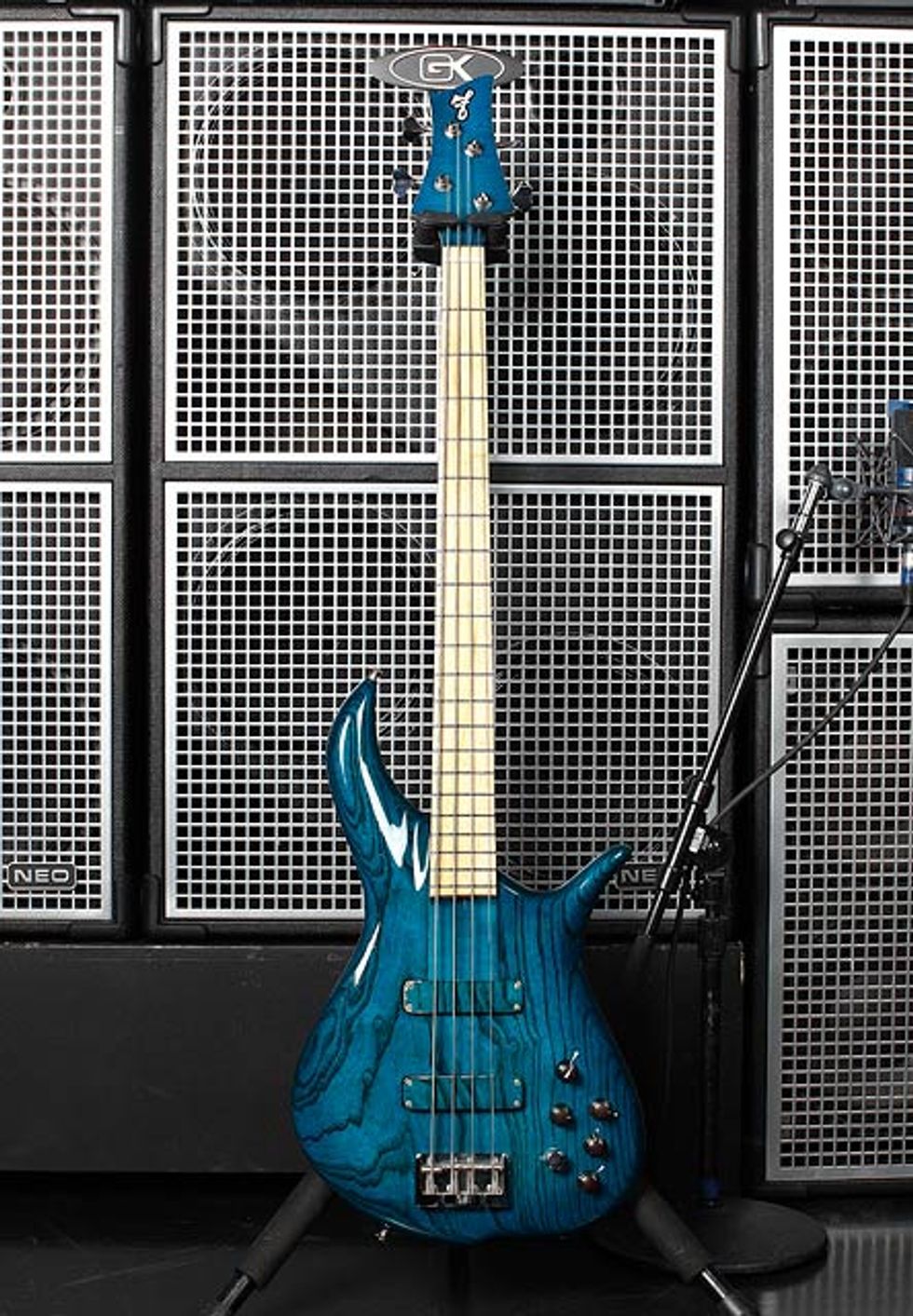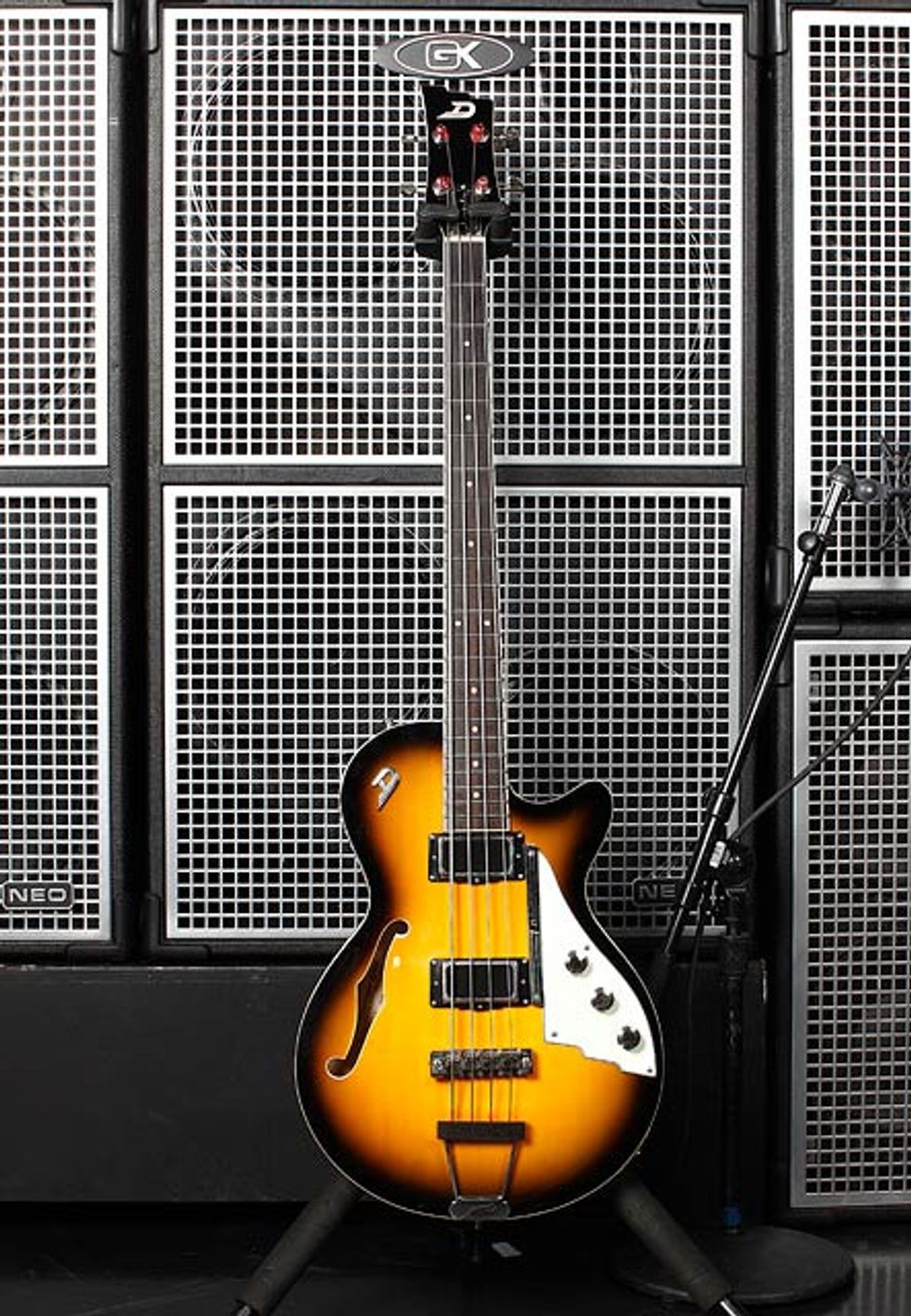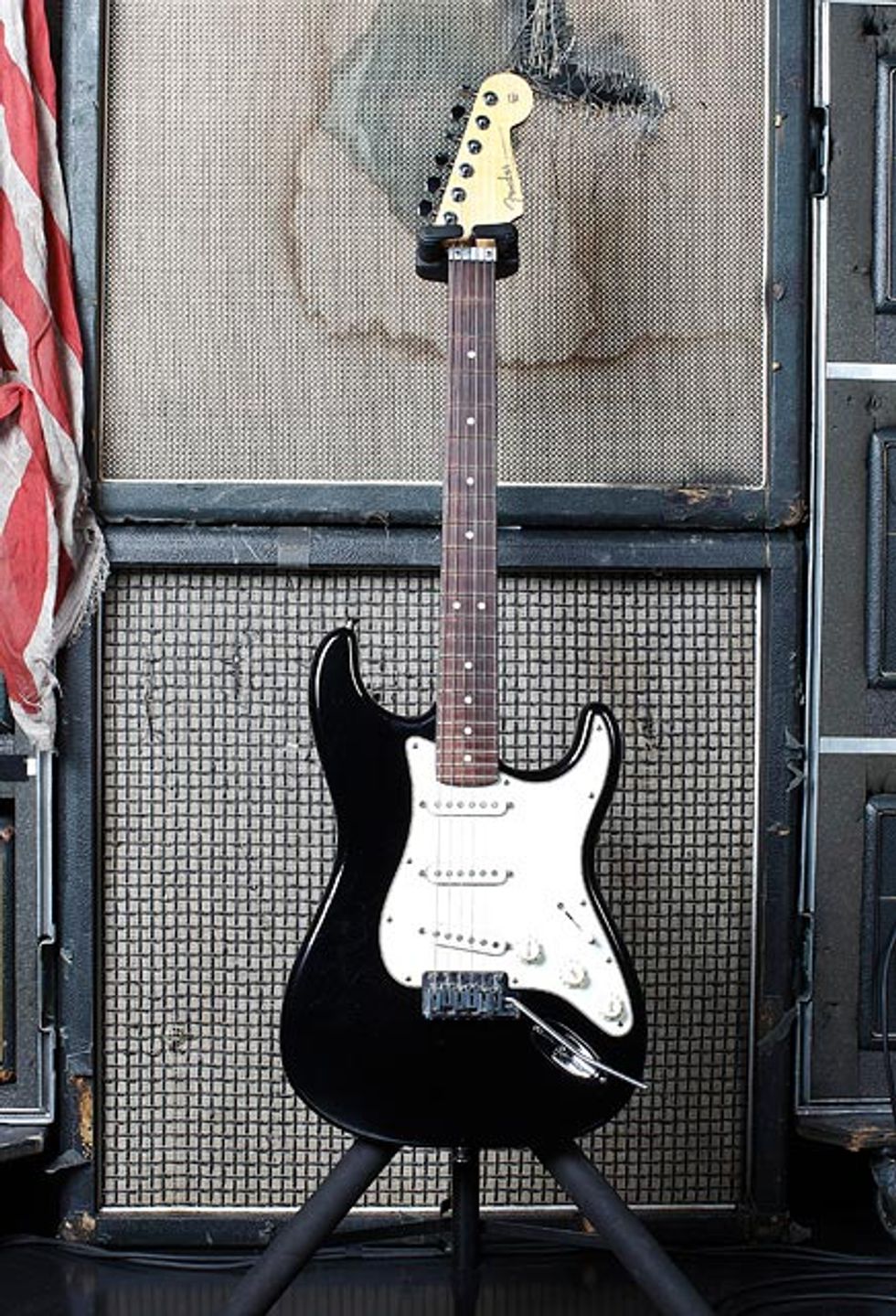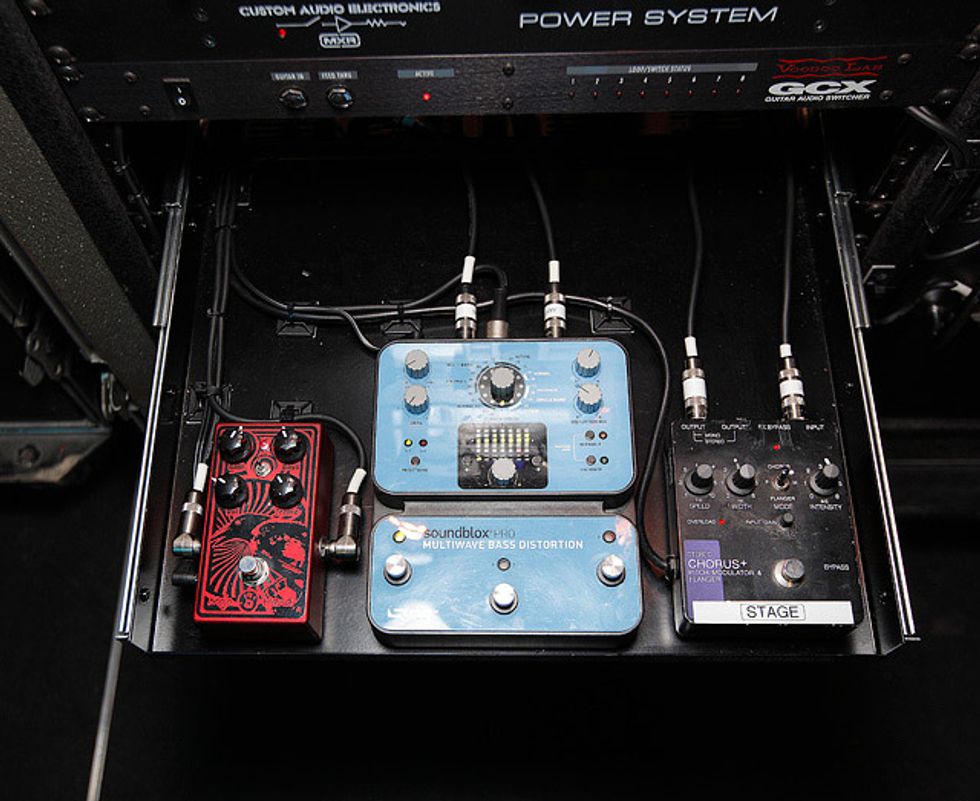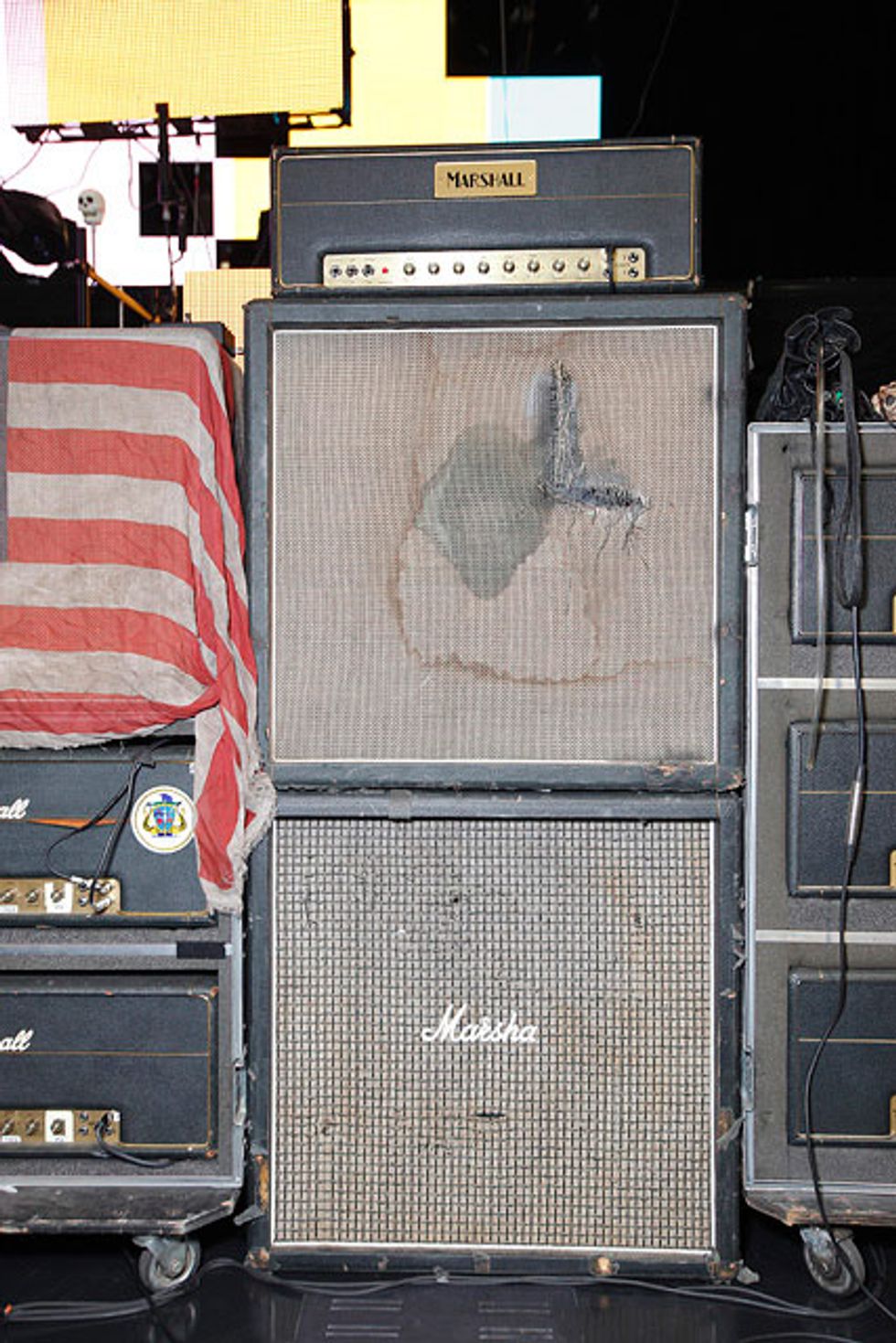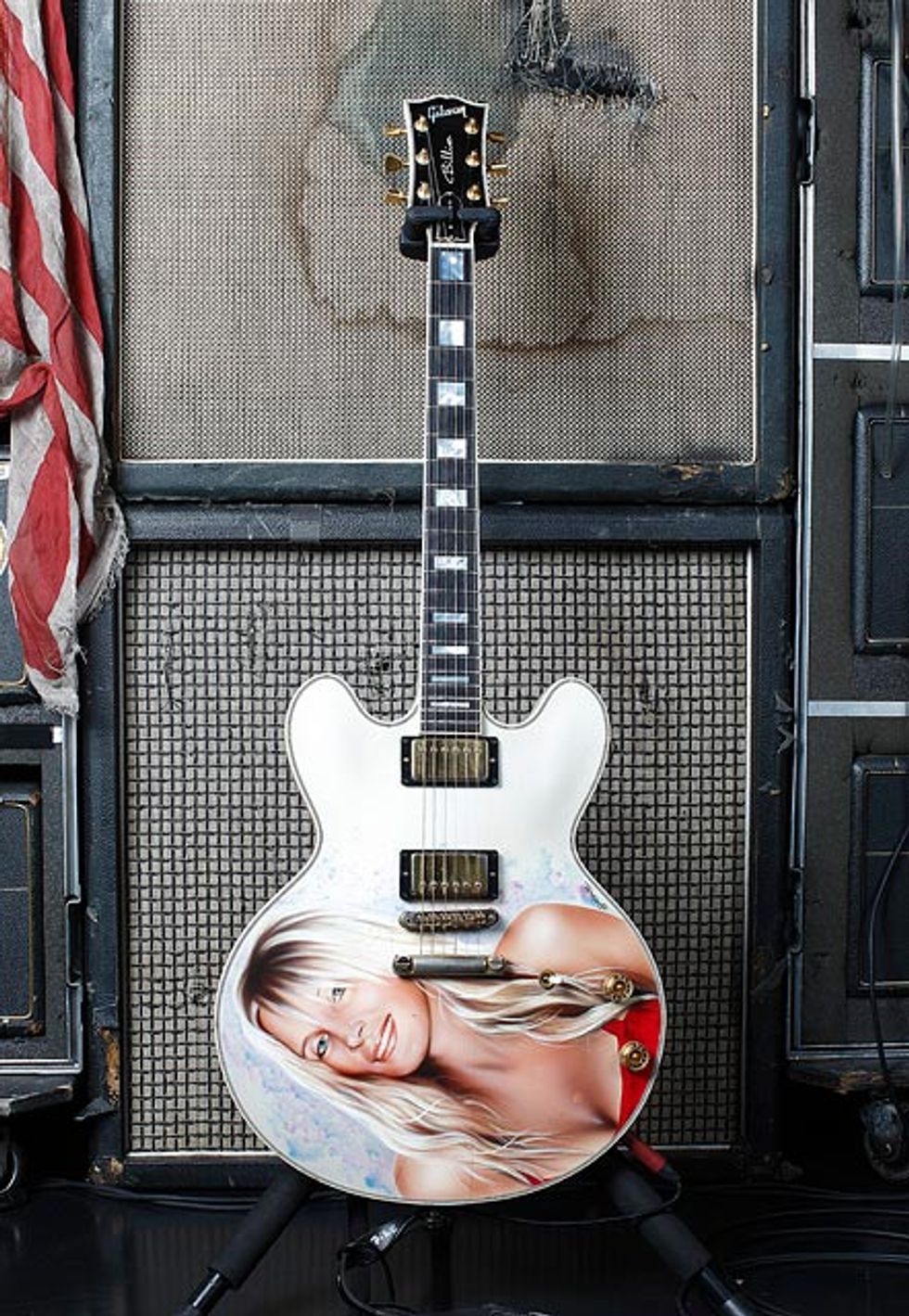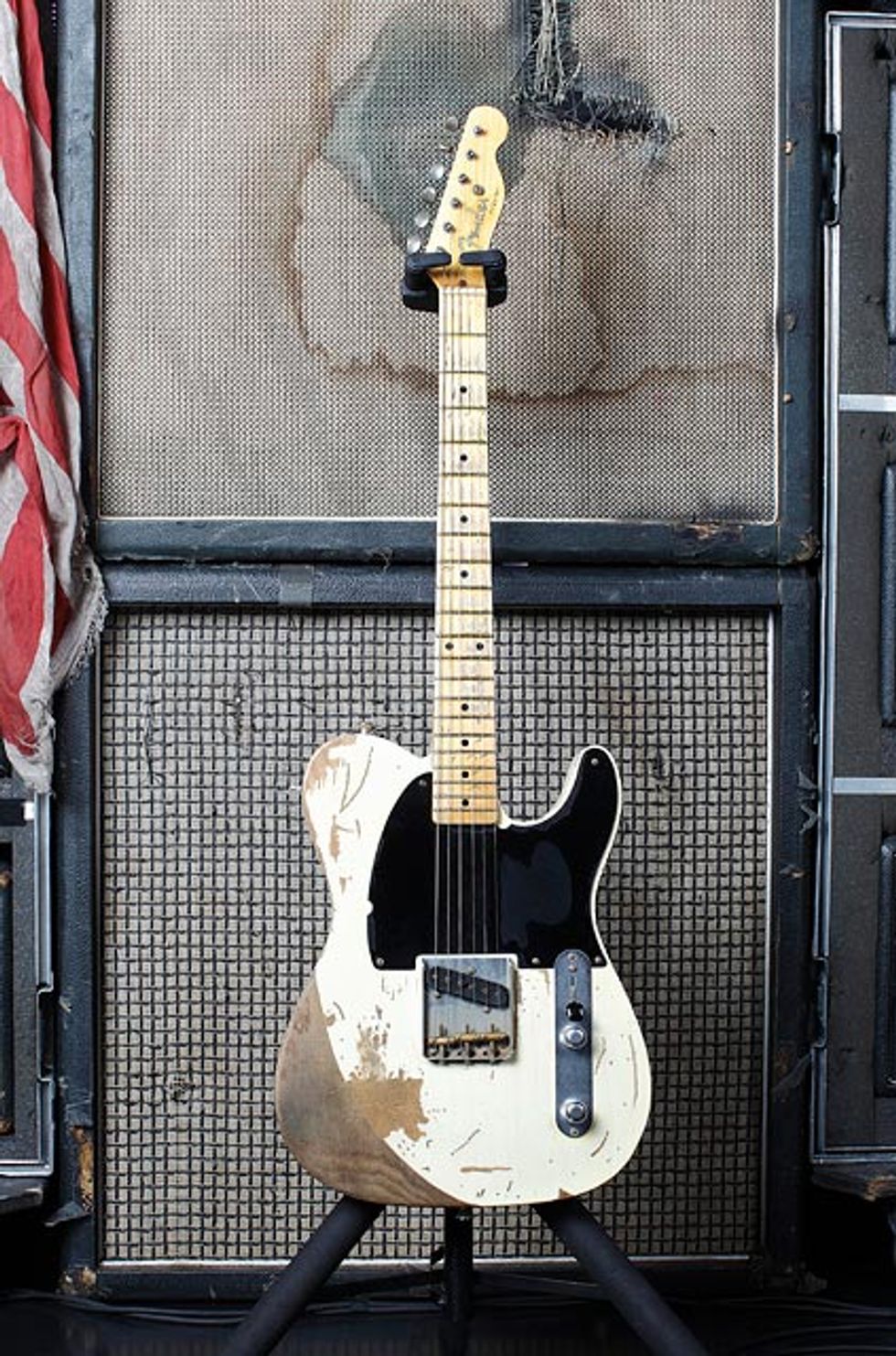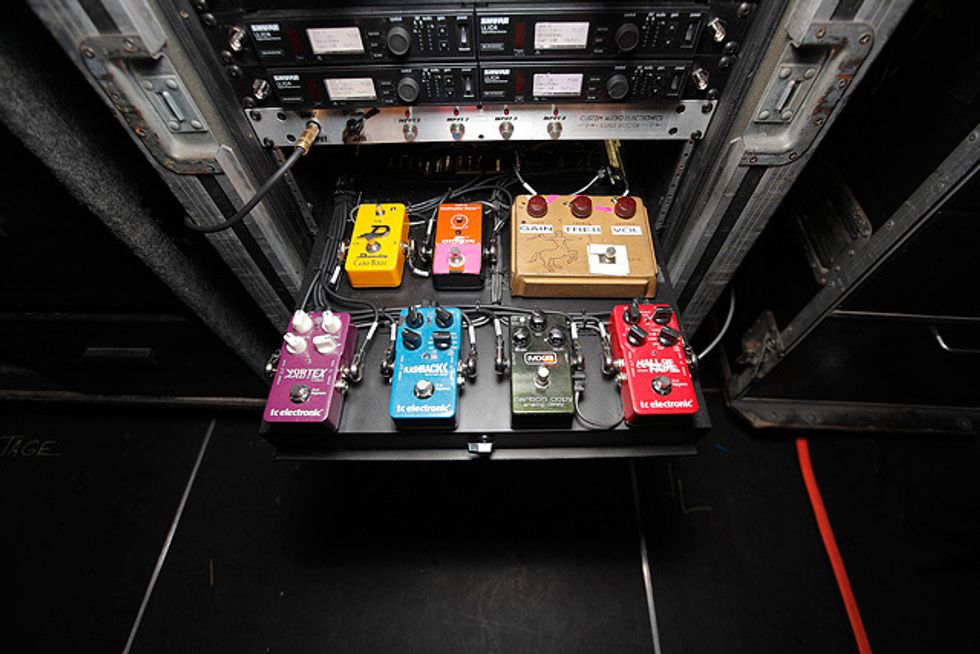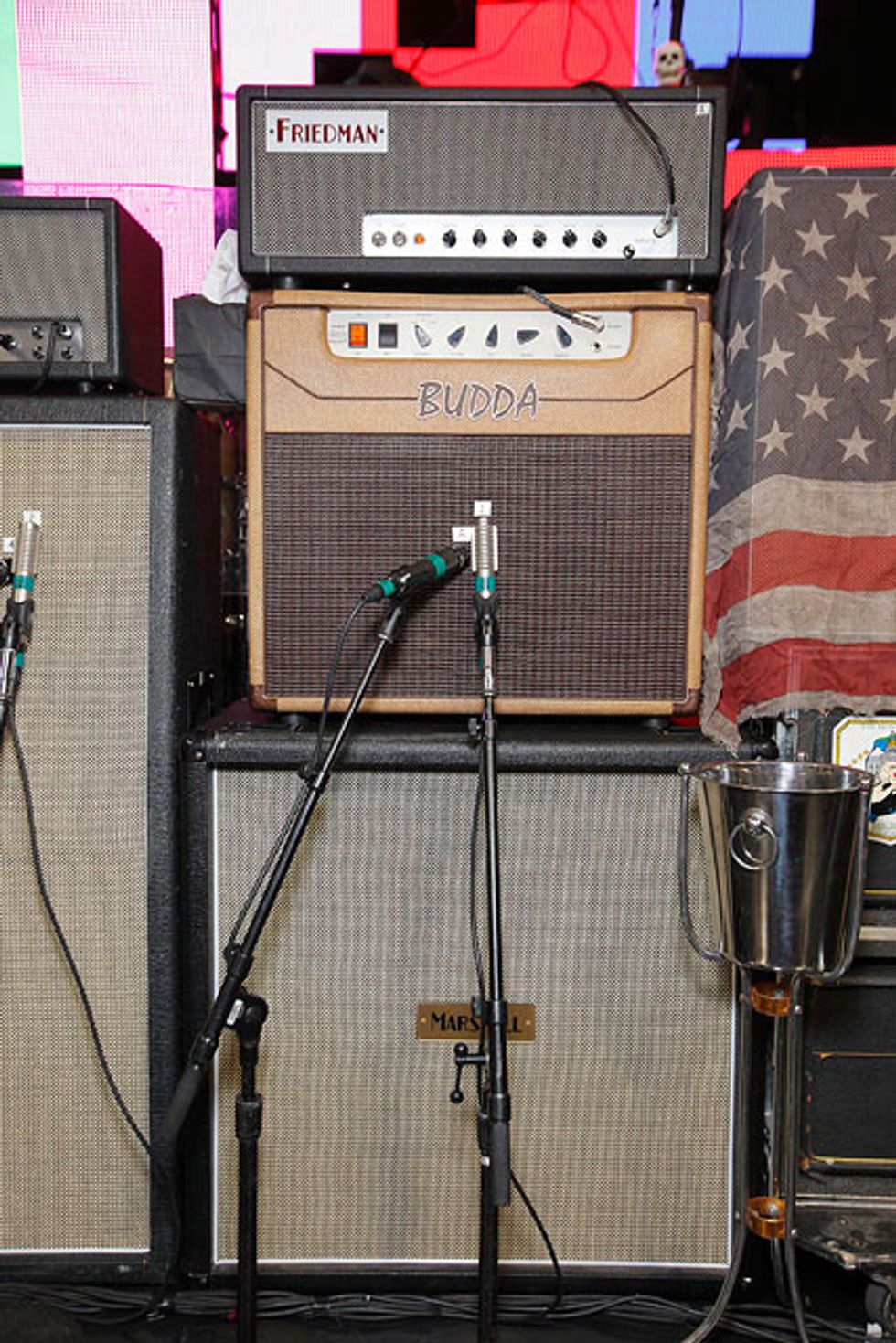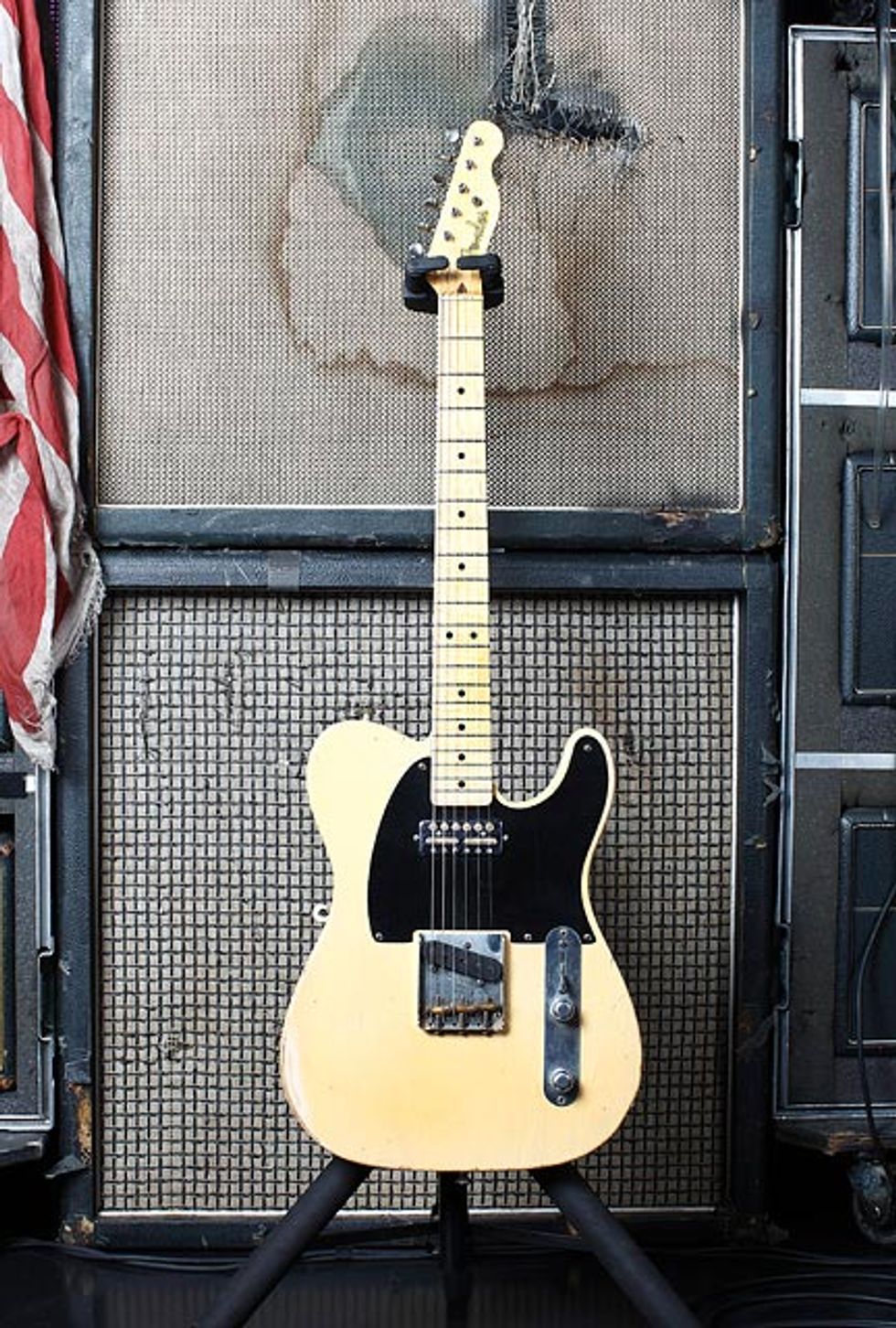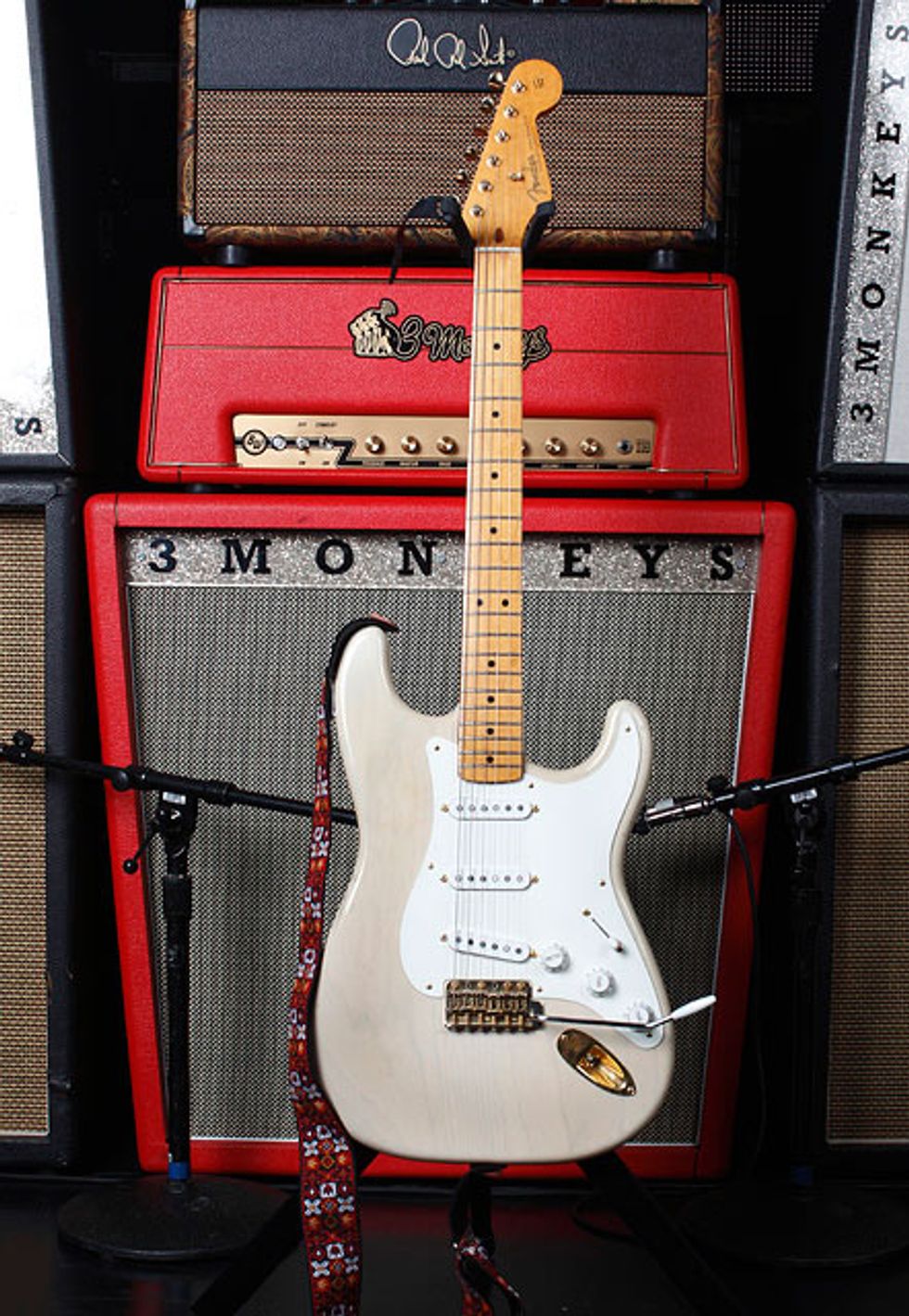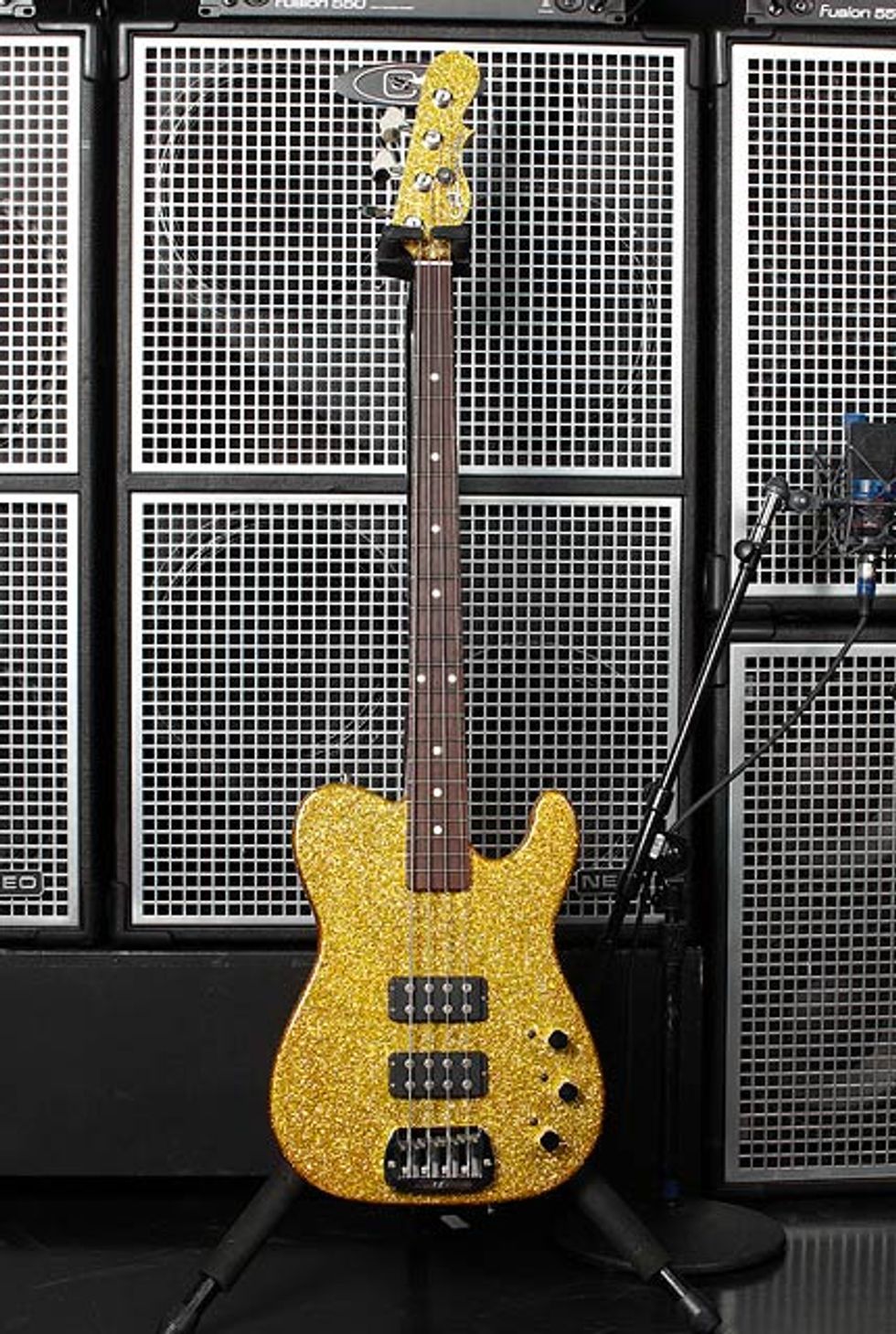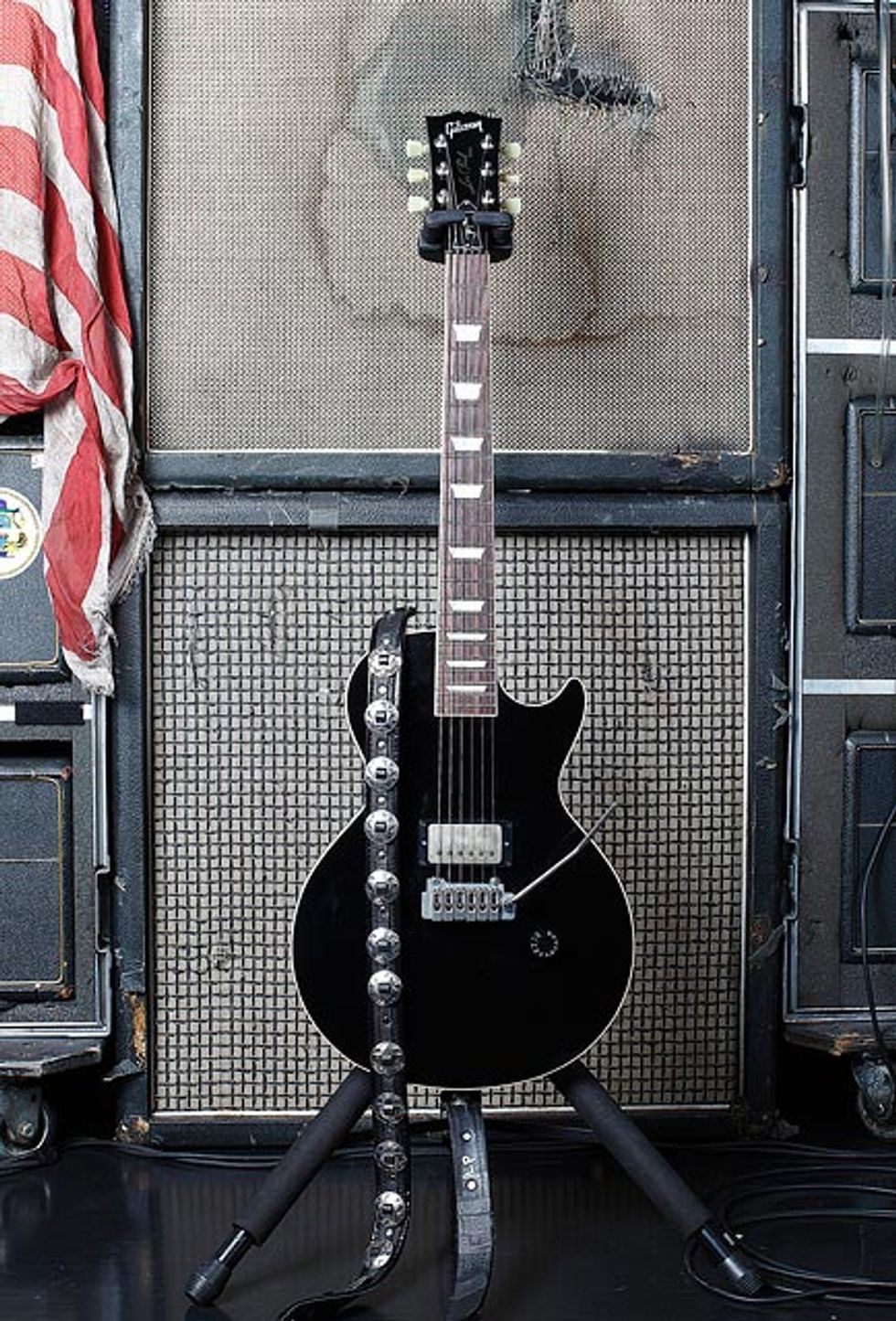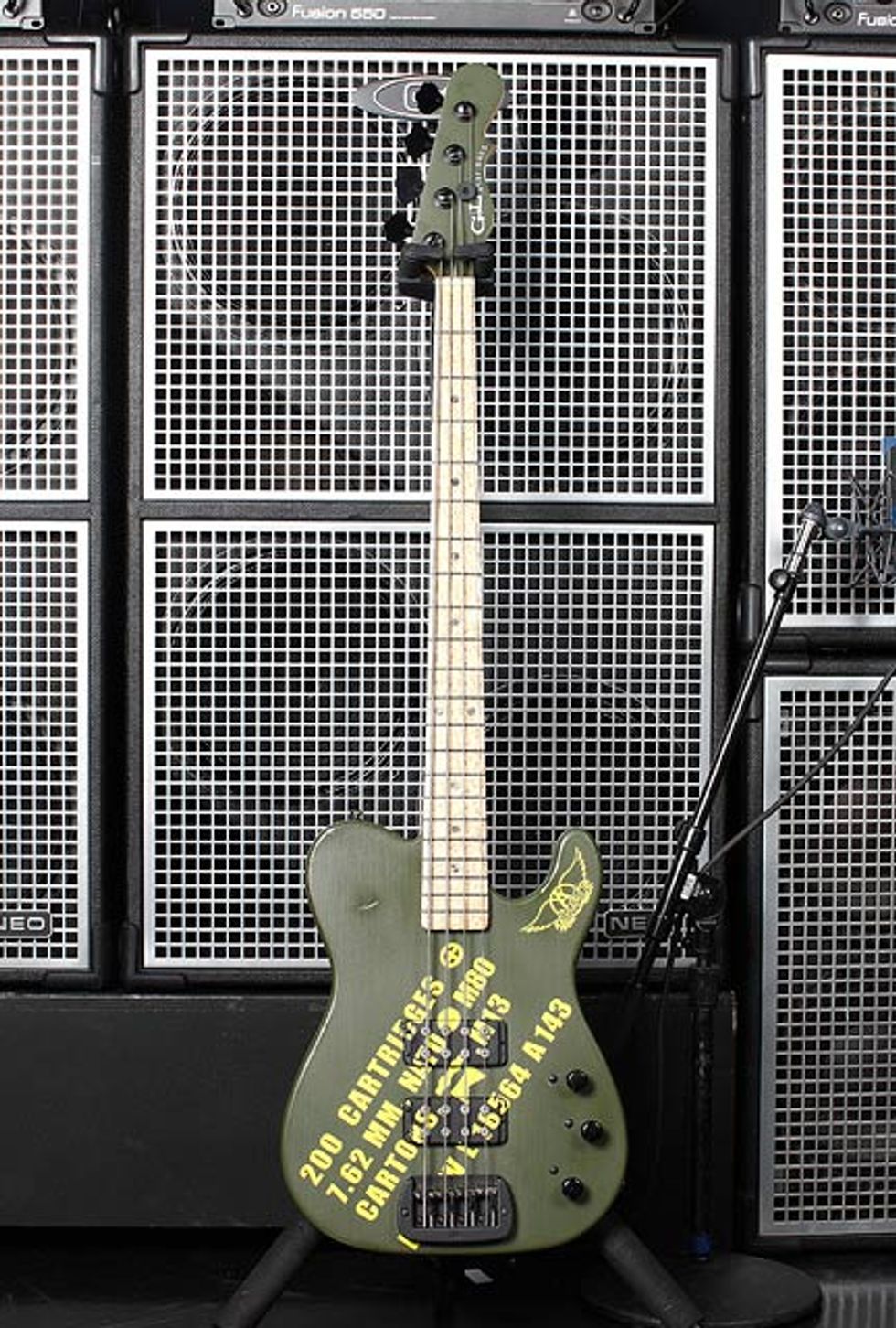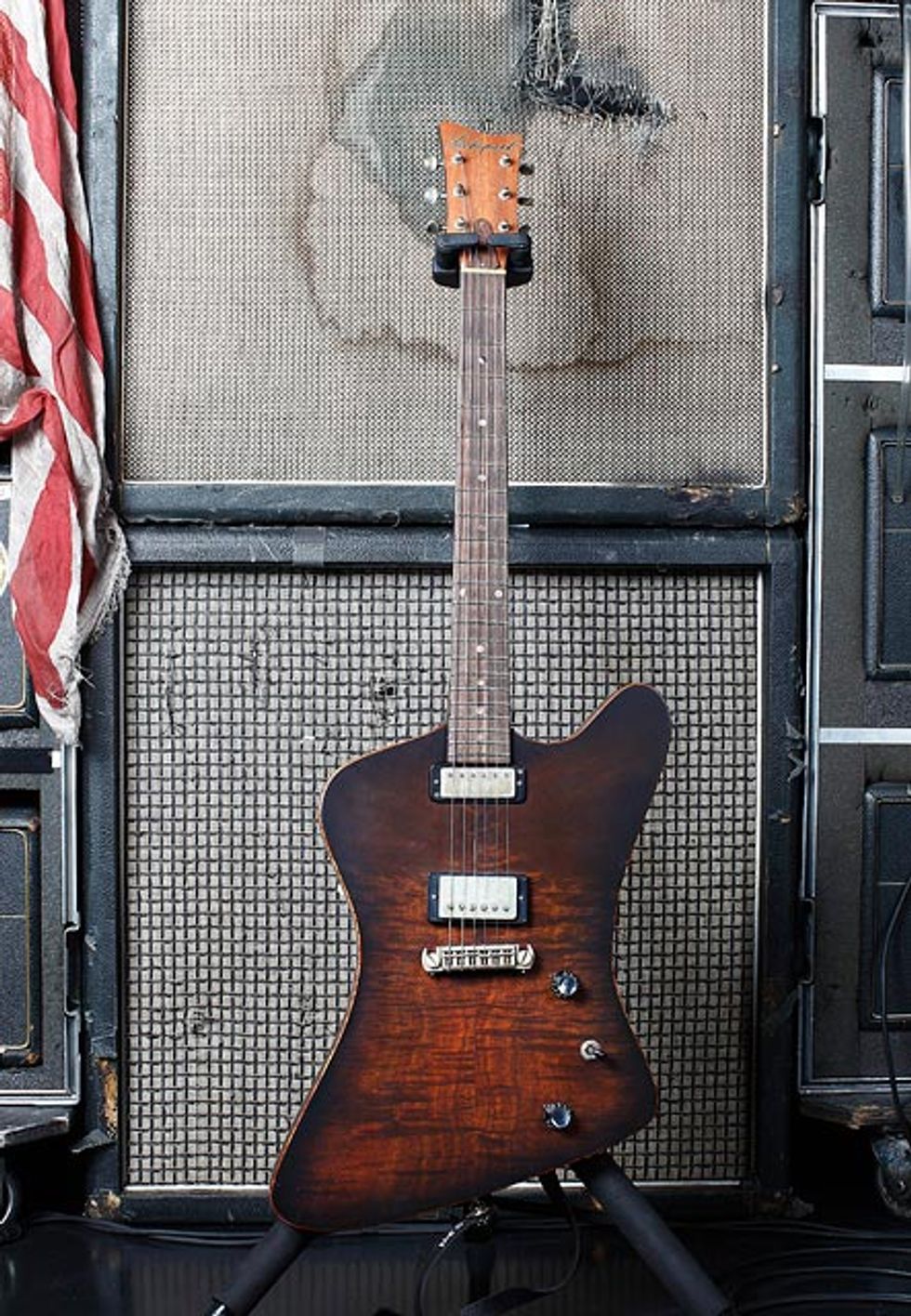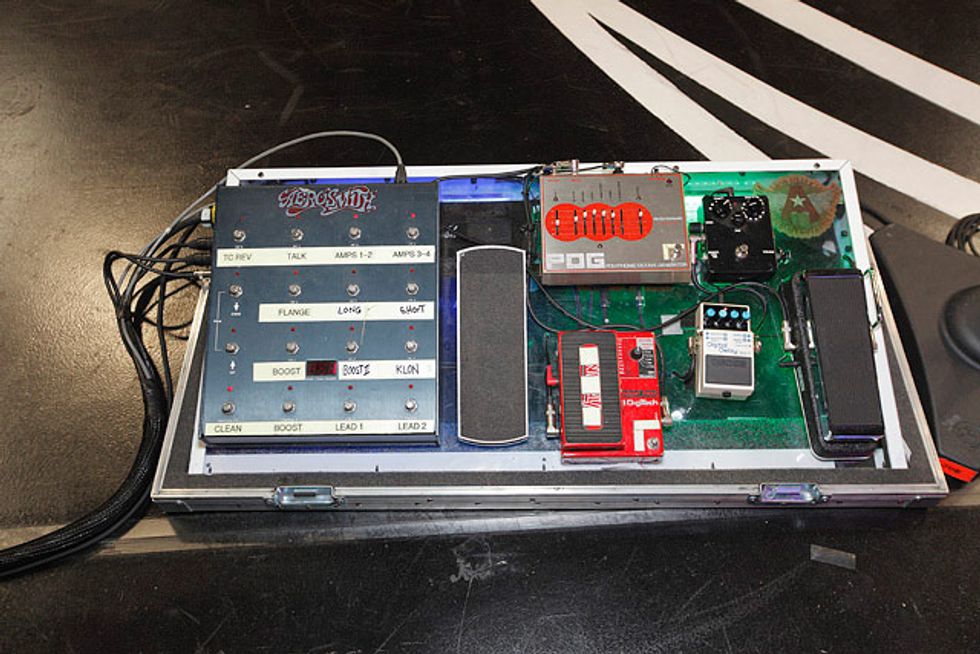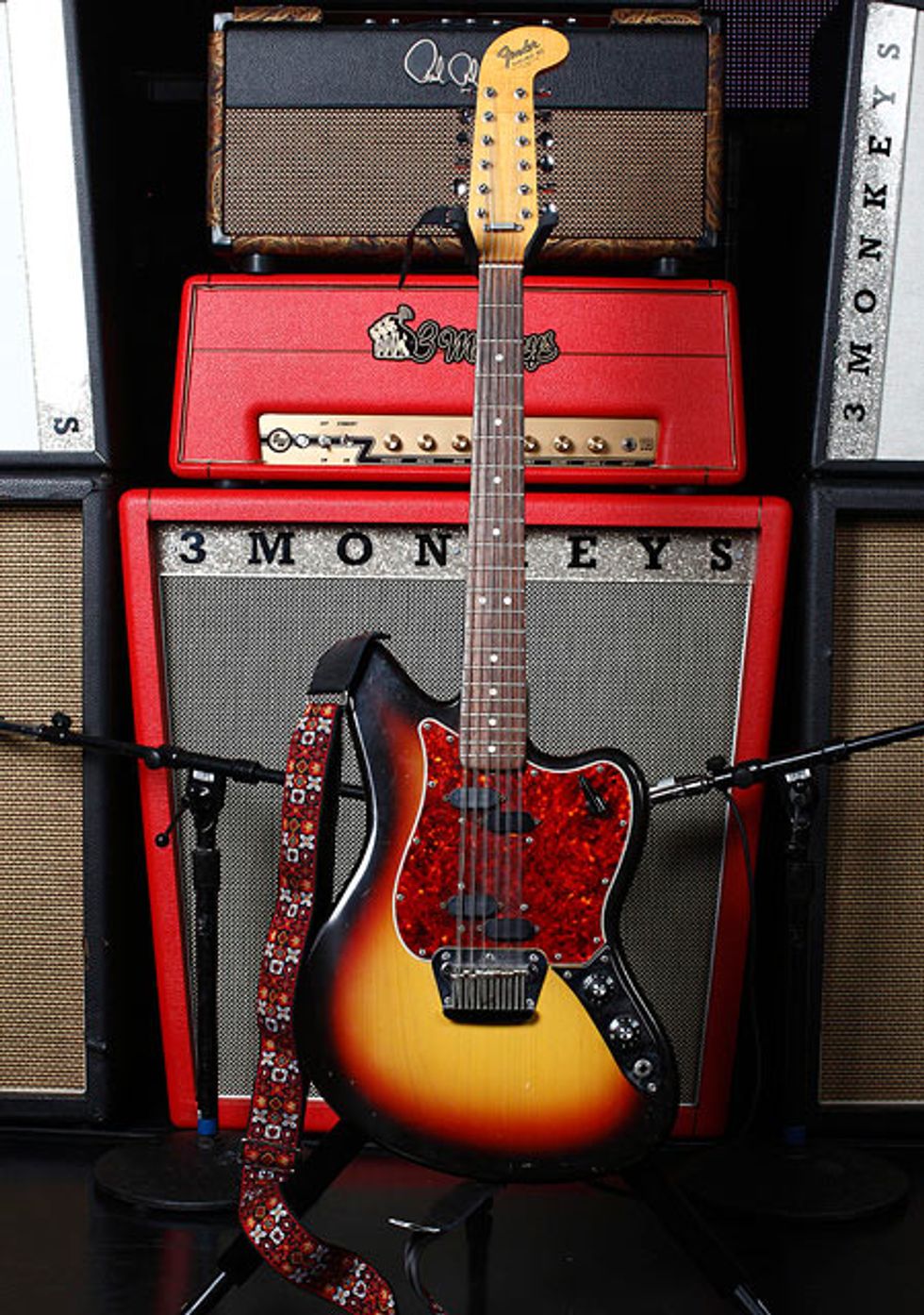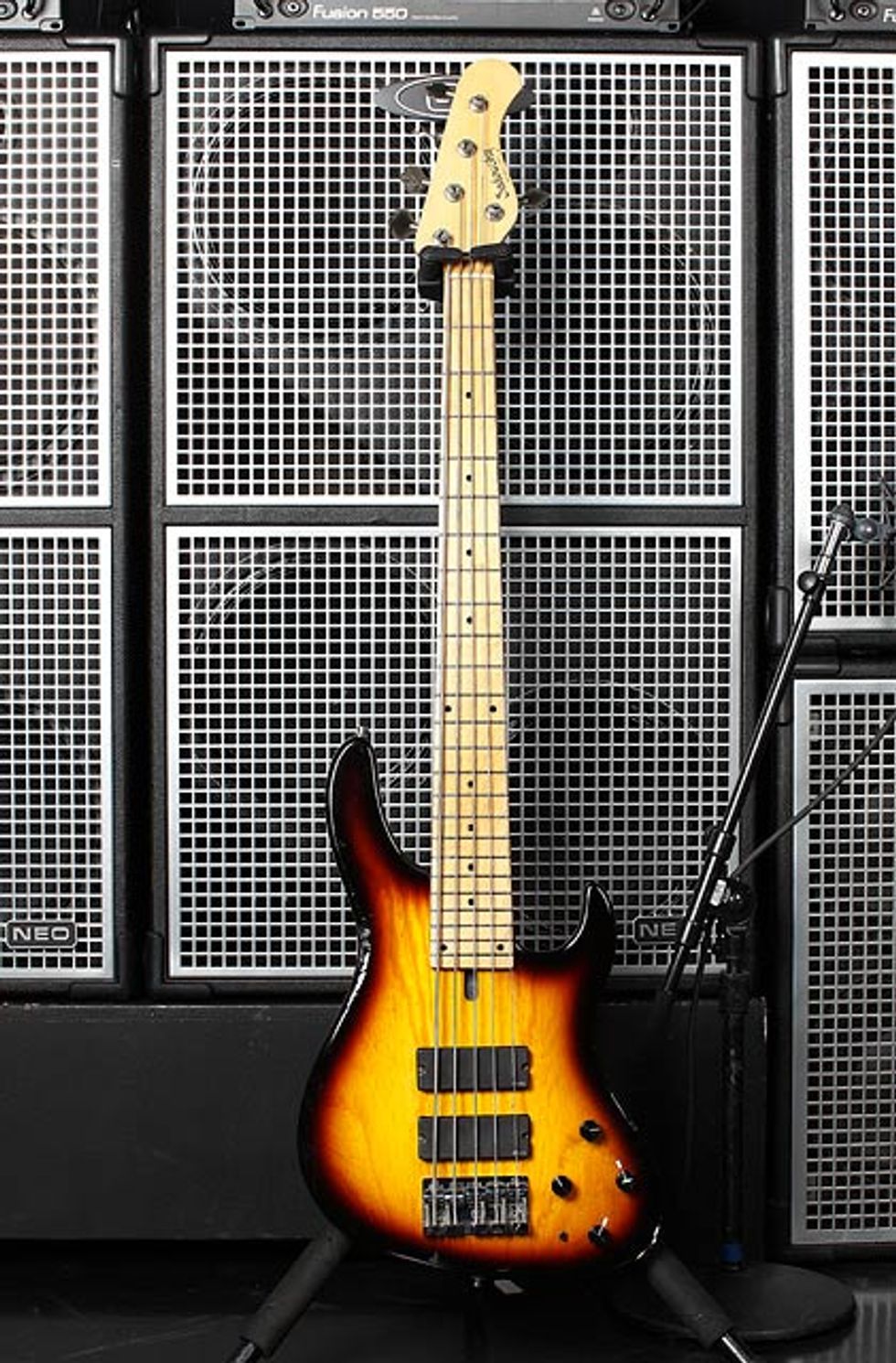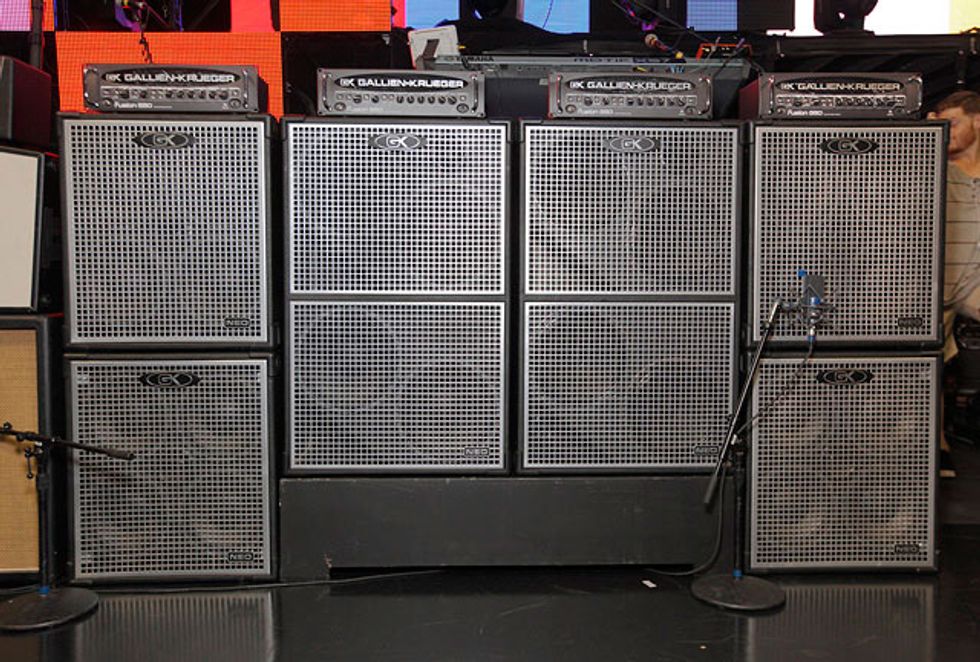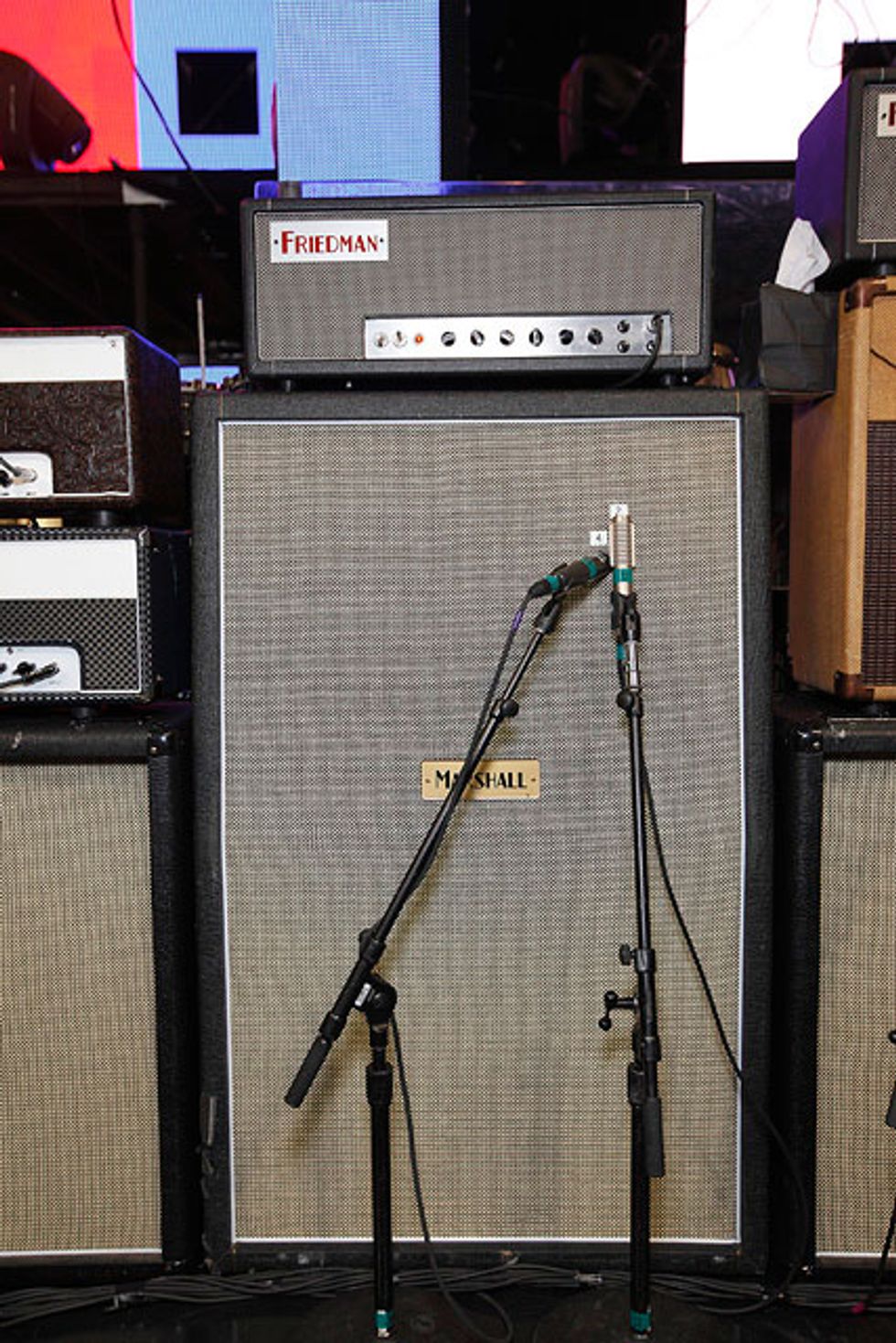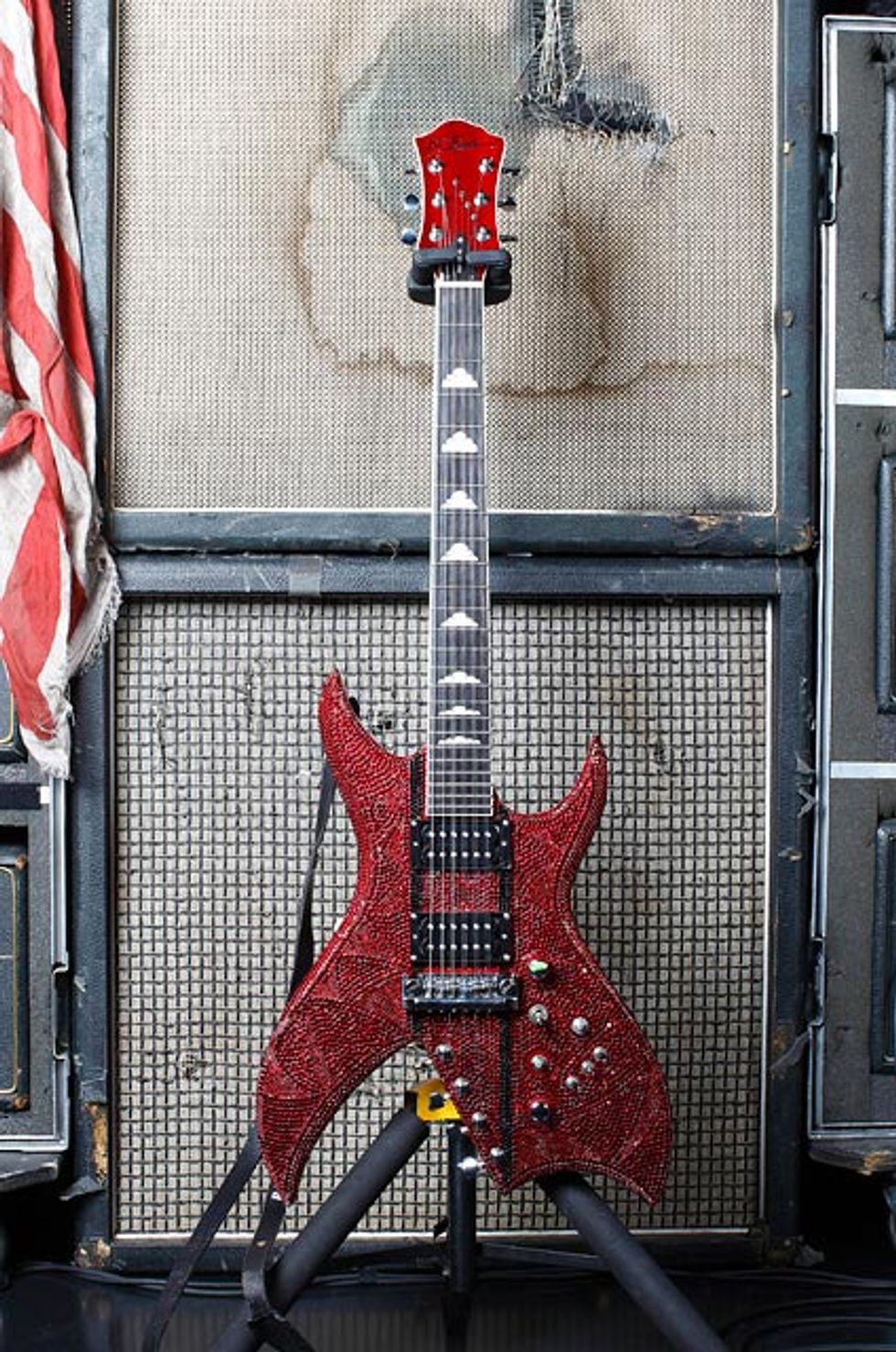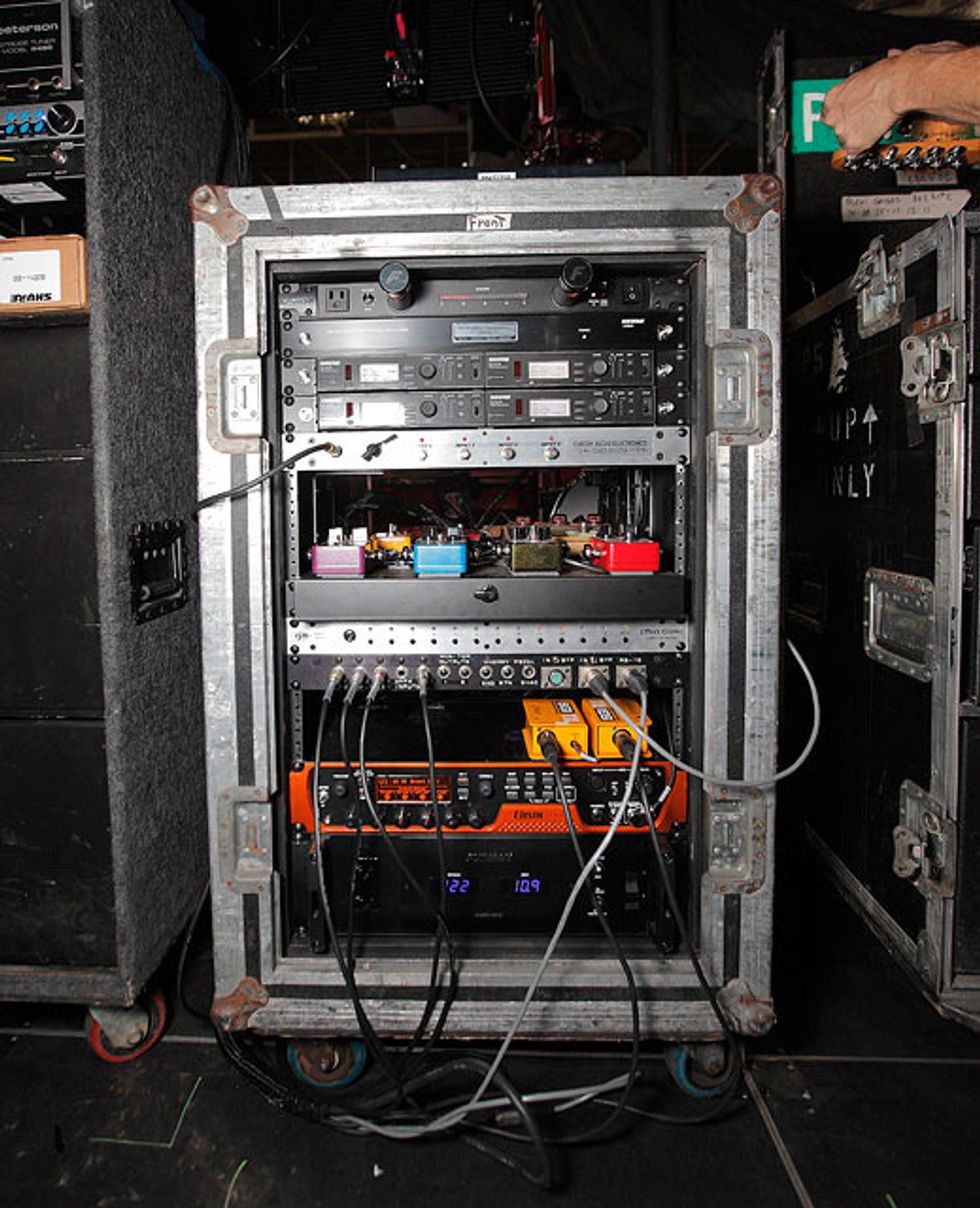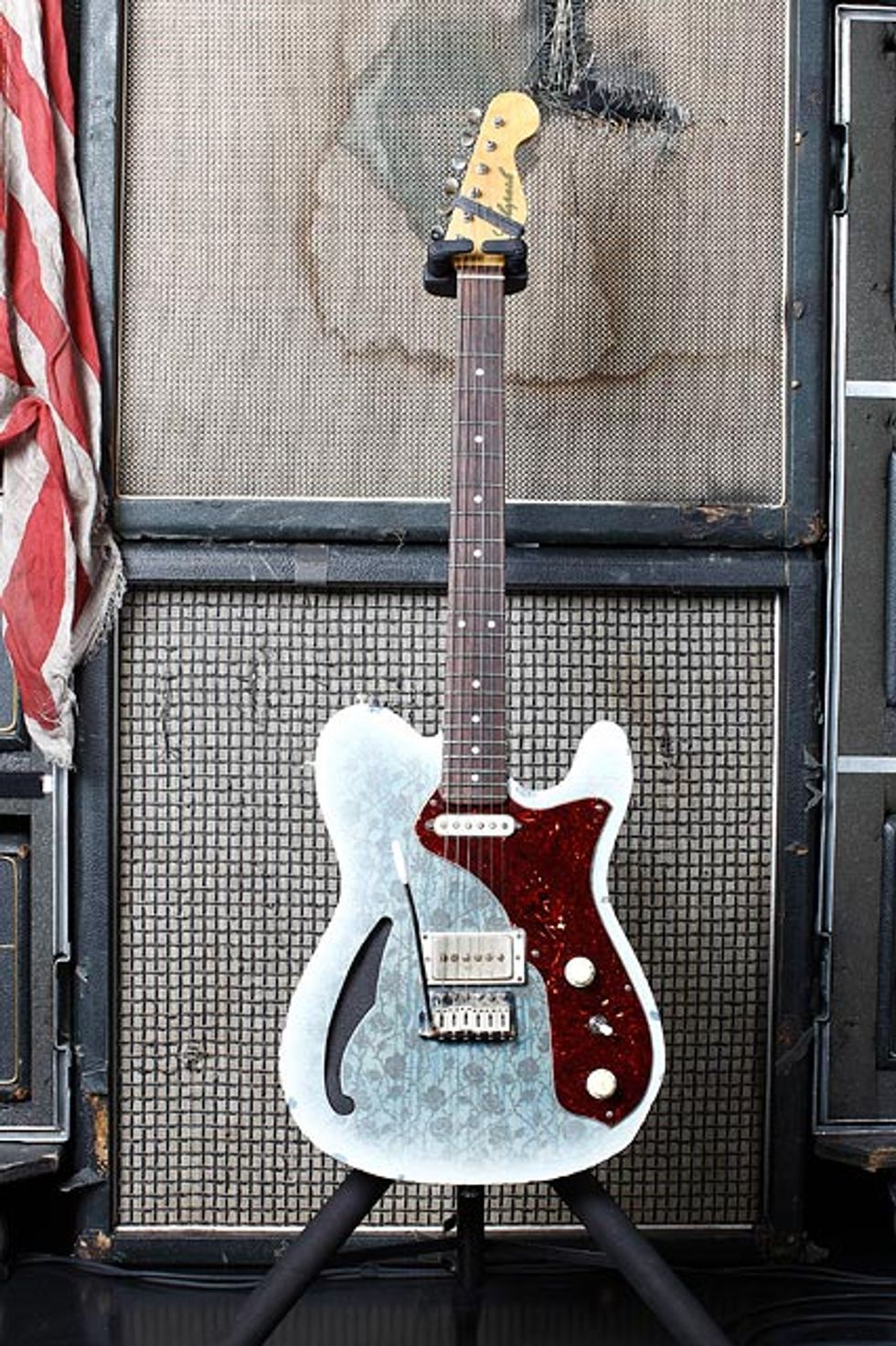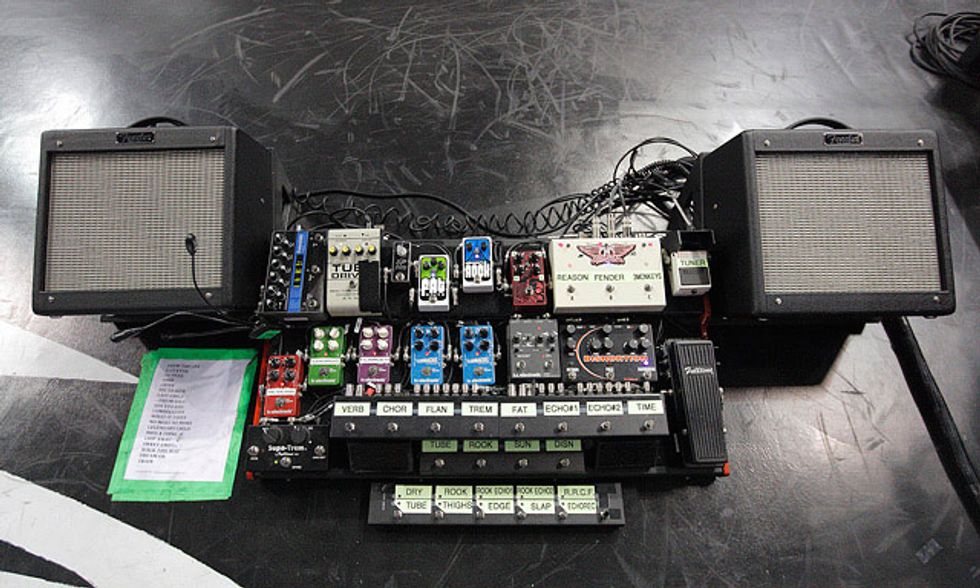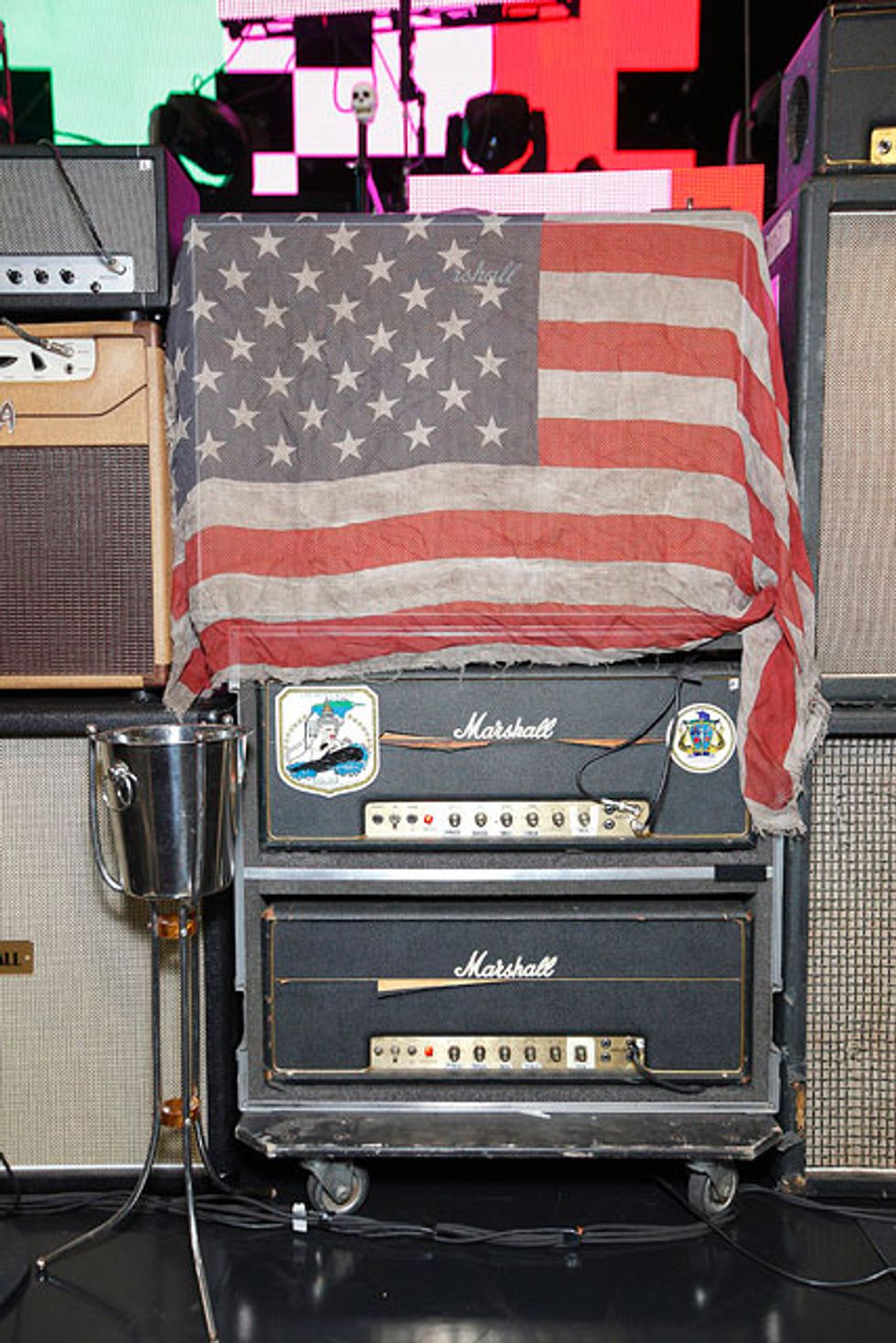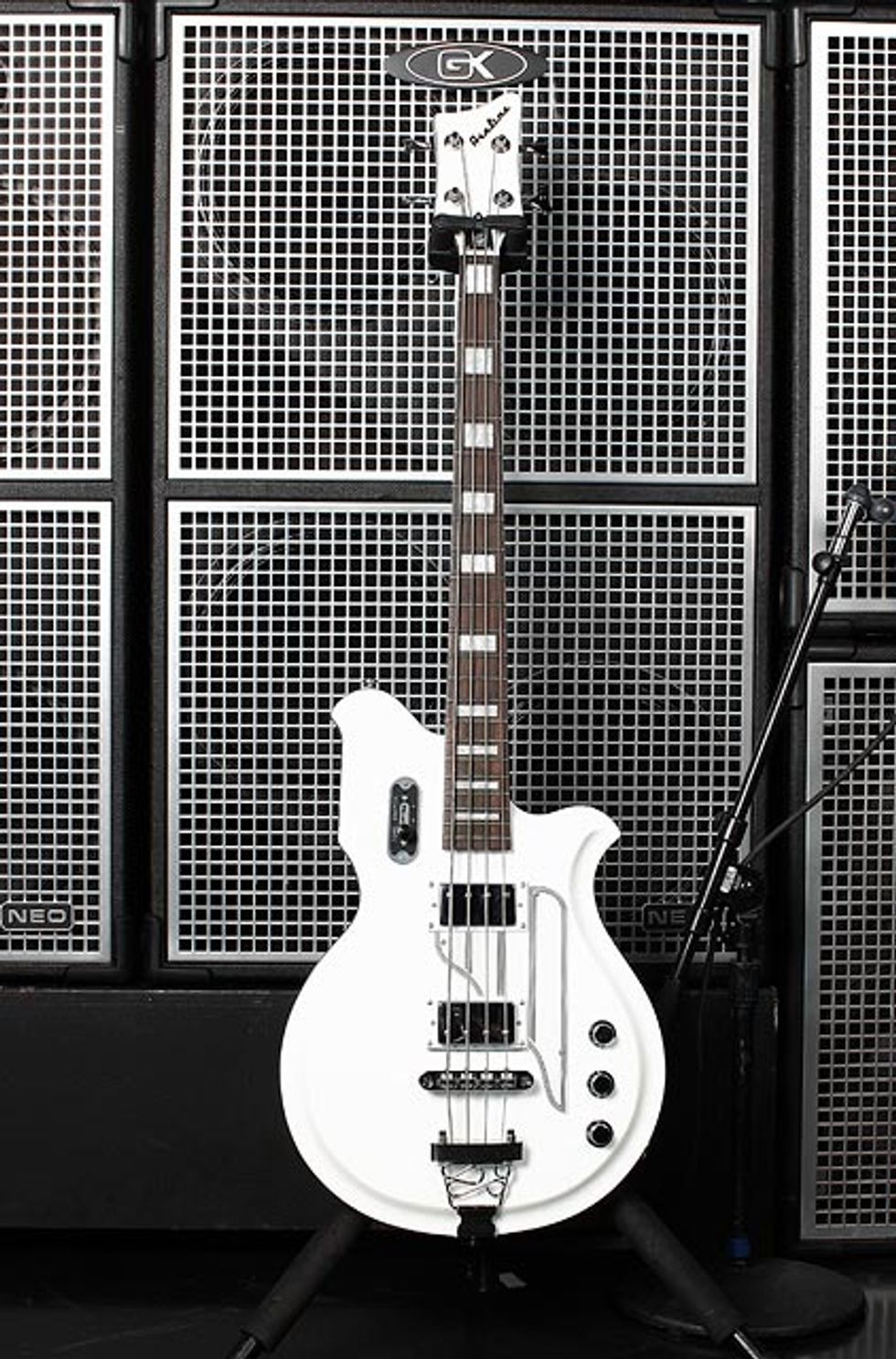 Click here
to watch our video Rig Rundowns of Joe and Brad's gear!