Tasty stomp stations from top players.
Volbeat's Rob Caggiano
Caggiano routes his guitars through a Sennheiser EW500 G3 wireless systems into a TC Electronic PolyTune, a Dunlop GCB95F Cry Baby Classic wah, an MXR Custom Comp, a TC Electronic Spark Booster, an MXR Smart Gate, a Pigtronix Philosopher's Rock, an MXR Micro Chorus, a Boss DD-6 digital delay (controlled with a custom tap-tempo pedal), a Tech 21 Boost R.V.B., and a Death by Audio Interstellar Overdriver Deluxe. All are accessed in varying combinations via a MusicomLab EFX MKIII+ loop switcher. Caggiano's rack has a Furman P-1800 PF R power conditioner/surge suppressor, a Whirlwind MultiSelector PRO instrument switcher, a Rocktron Hush Super C that runs through the main Fryette Sig:X's effects loop, and another TC Electronic PolyTune.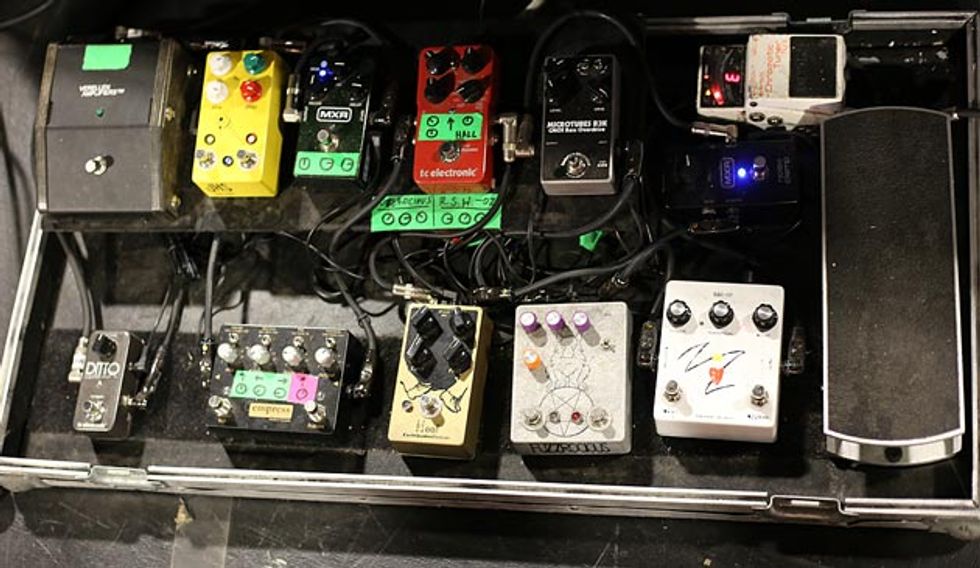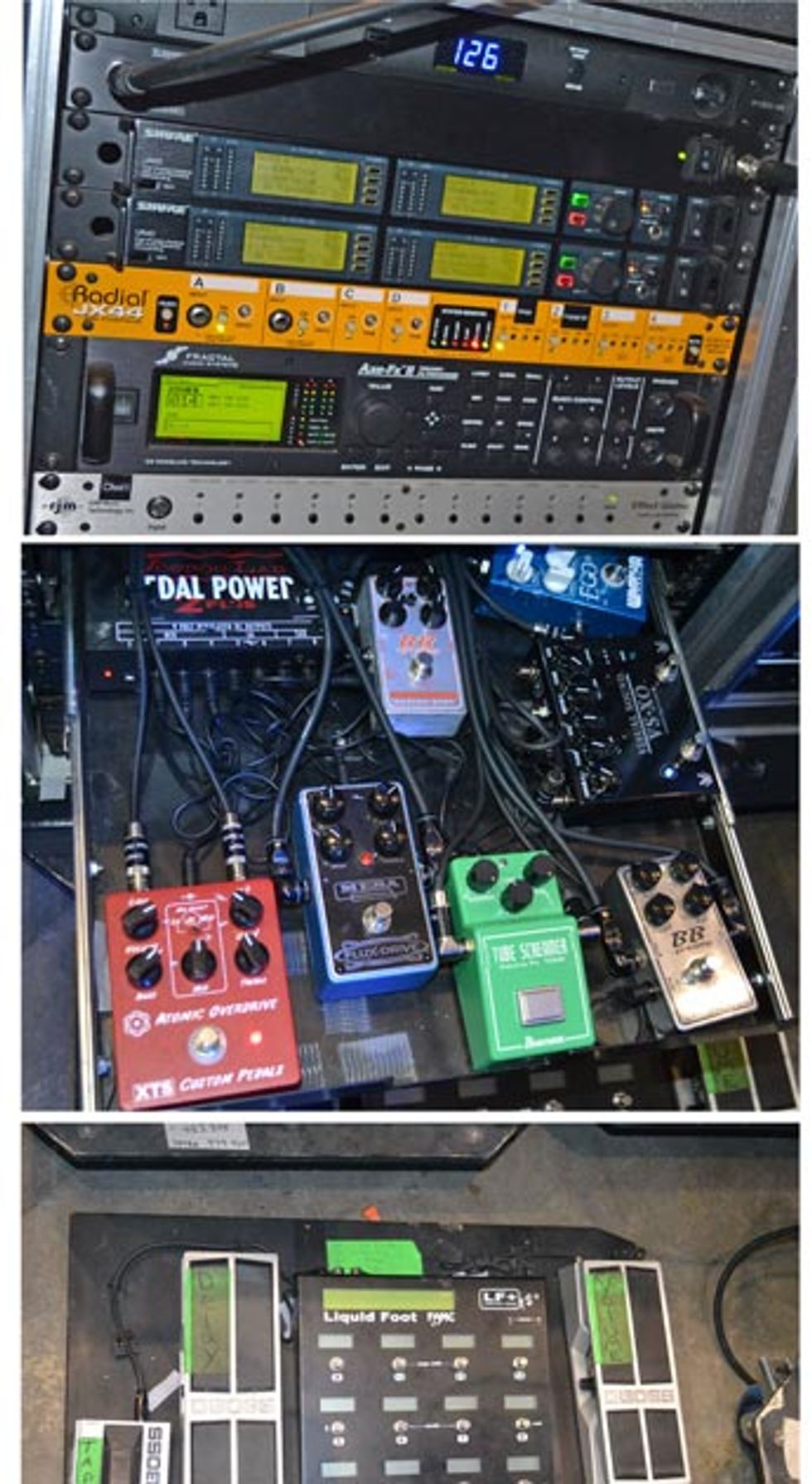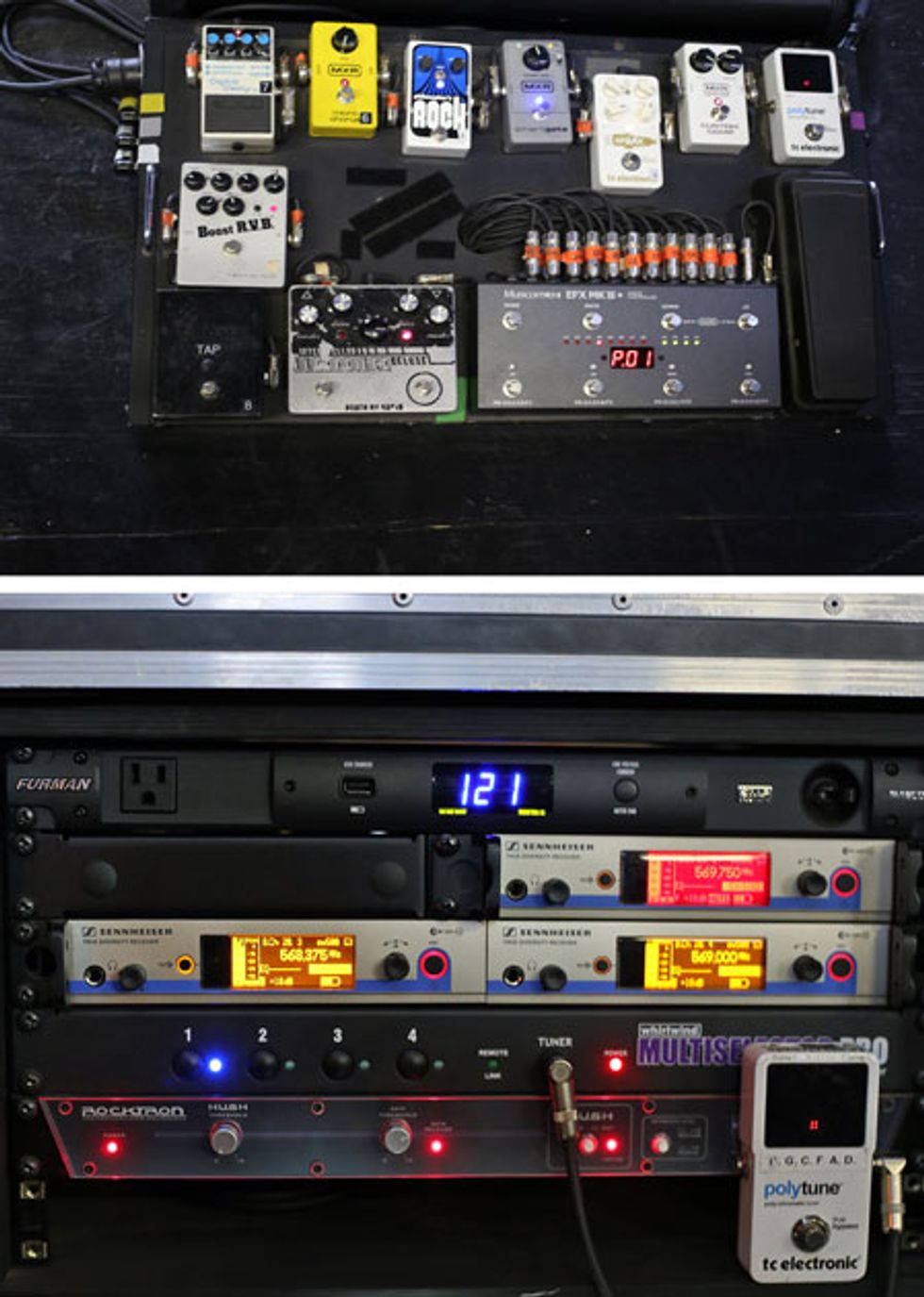 We rummaged through our entire backlog of Rig Rundown footage and photos to compile a guide to some of 2014's tastiest, most elaborate stomp stations, including boards from the Cult's Billy Duffy, Keith Urban, the Pixies, the Sword, Carlos Santana, Brent Mason, and more.