Rig Rundown: Third Eye Blind [2019]
Irishman Kryz Reid details additions to his Star Wars family of guitars and why he went from vintage to digital, while Stephan Jenkins' tech explains why price tags don't matter.
Before the band's co-headlining slot alongside Jimmy Eat World at Nashville's Ascend Amphitheater, lead guitarist Kryz Reid took some time with PG 's Perry Bean to update us not only on the additions to his guitar arsenal (yes, he still names them after Star Wars characters, although he has avoided using Jar Jar Binks), but also explains why he stored away his vintage Marshalls and Custom Shop Fender heads in order to embrace the 21st-century power of a Kemper. In addition, we get a peek at lead singer/guitarist Stephan Jenkins' lineup of electrics and acoustics thanks to tech Danny Nolan.
---
This is Kryz Reid's No. 1 Gibson Les Paul . It's named "The Emperor," and is a custom '59 made with aged wood and outfitted with relic'd hardware.
This Gibson SG (that's actually Stephan's guitar) is only in the touring vault because "Blinded" is in the set within a melody of jams and requires an odd tuning (F–A–C–F–A–E).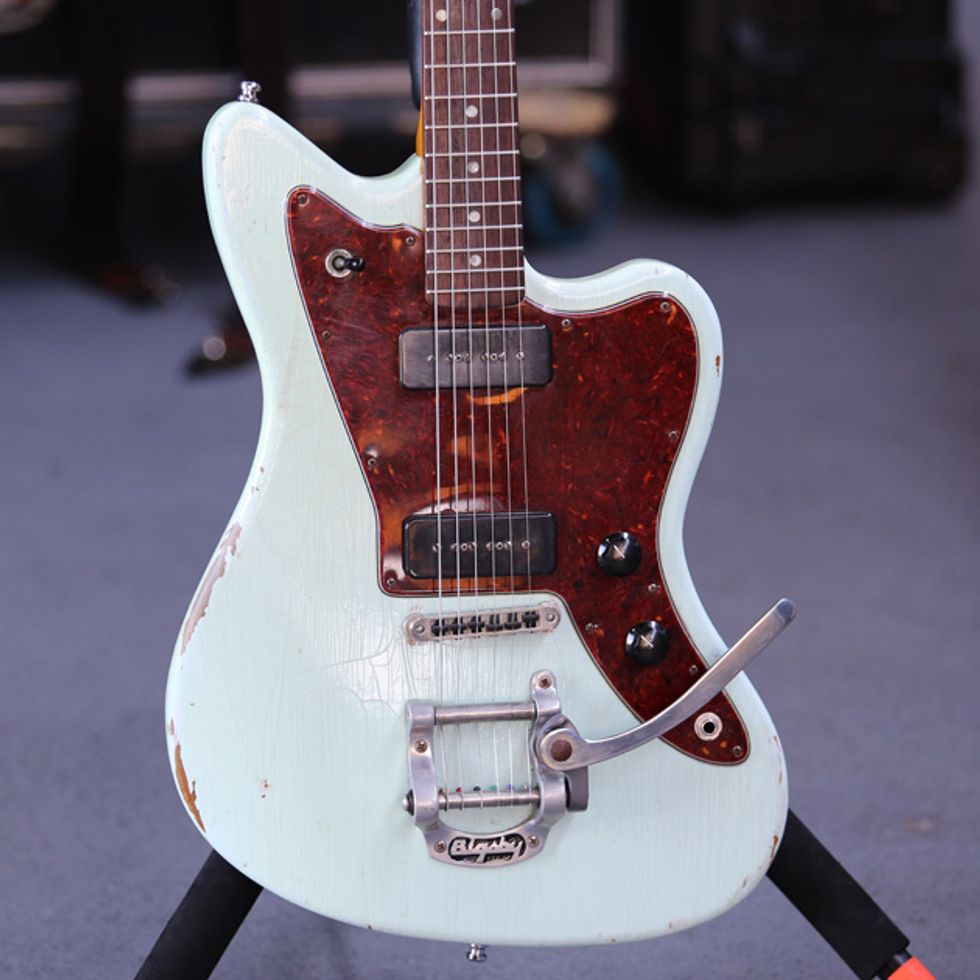 Another one the modern side, Kryz Reid plays a 2011 Fano JM6 named "Fett." Based on a Jazzmaster, the guitar has Lindy Fralin P-90s in the neck and bridge positions and a Bigsby vibrato.
This is Kryz Reid's Fano TC6 that's named after Maul.
In our 2014 episode with Kryz Reid , he was traveling with a stock 1966 Fender Telecaster Custom, but this Fender Custom Shop Tele has taken over the touring duties and name of "TK-421."
This is Kryz Reid's 2009 Gibson Custom Shop Les Paul named "Tarkin" that is tuned a half-step up.
Here is the newest addition to Kryz Reid's guitar family—a 2009 Gibson Les Paul Traditional II that comes with pull pots, but he wanted the guitar to be as black as possible (to match its dark name, "Vader") so all the pots and pickguard were exchanged for something a tad eviler.
One of the newest guitars brought in by Kryz Reid is this Gibson Custom Shop R8 Les Paul that he's dubbed "BB-8." All of his guitars use D'Addario strings—this one and all other standard-tuned instruments take .010s. Guitars that are tuned down a whole step take .011s, and anything tuned lower than that uses .012s so Reid has a consistent feel under his fingertips.
This Gibson Custom Shop R0 Les Paul is nicknamed "Tydirium." Reid keeps it tuned to open D (D–A–D–F#–A–D). It has a weight-relief body with a '60s profile neck. Kryz shyly admits that it came specially loaded with a set of the same humbuckers put in Jimmy Page's Custom No. 2.
For stage volume, feedback, and the ultimate, last-ditch backup, Kryz Reid has the Fender Tone-Master ready to rock. The custom finish was done by TokiDoki creator and Italian artist Simone Legno.
In our 2014 Rig Rundown , Kryz Reid was all tube, all day (using a '93 Custom Shop Fender Tone-Master with a 1965 Marshall Plexi), but since then, and at the behest of the band's FOH, he and Stephan made the move to the Kemper Profiler. Kryz admits in the video he was a big-time skeptic, but after working with "Dr. Kemper" aka Michael Britt to profile all his tube amps into the Kemper, he was onboard for the ease of touring.
And everything is under Kryz Reid's control via his feet thanks to this RJM Mastermind GT and a trifecta of Mission Engineering EP-1 pedals.
This Gibson ES-335 used to be Stephan Jenkins' longtime No. 1 before the Iceman came into the picture.
A second Gibson Explorer that is set to DADGAD for the song "Wounded."
Here's an old Gibson Explorer that Stephan Jenkins' hasn't toured with since 2002/03.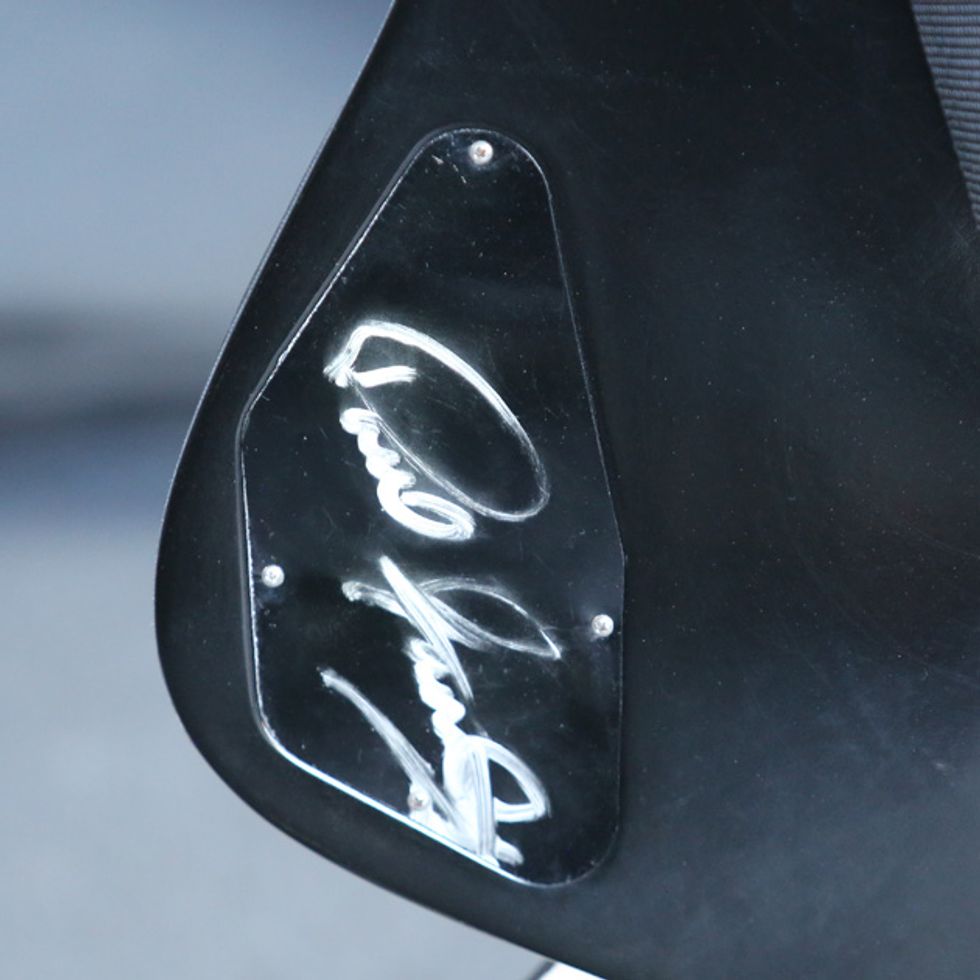 Paul Stanley's John Hancock on the guitar's back plate.
Stephan Jenkins' 1981 Ibanez Iceman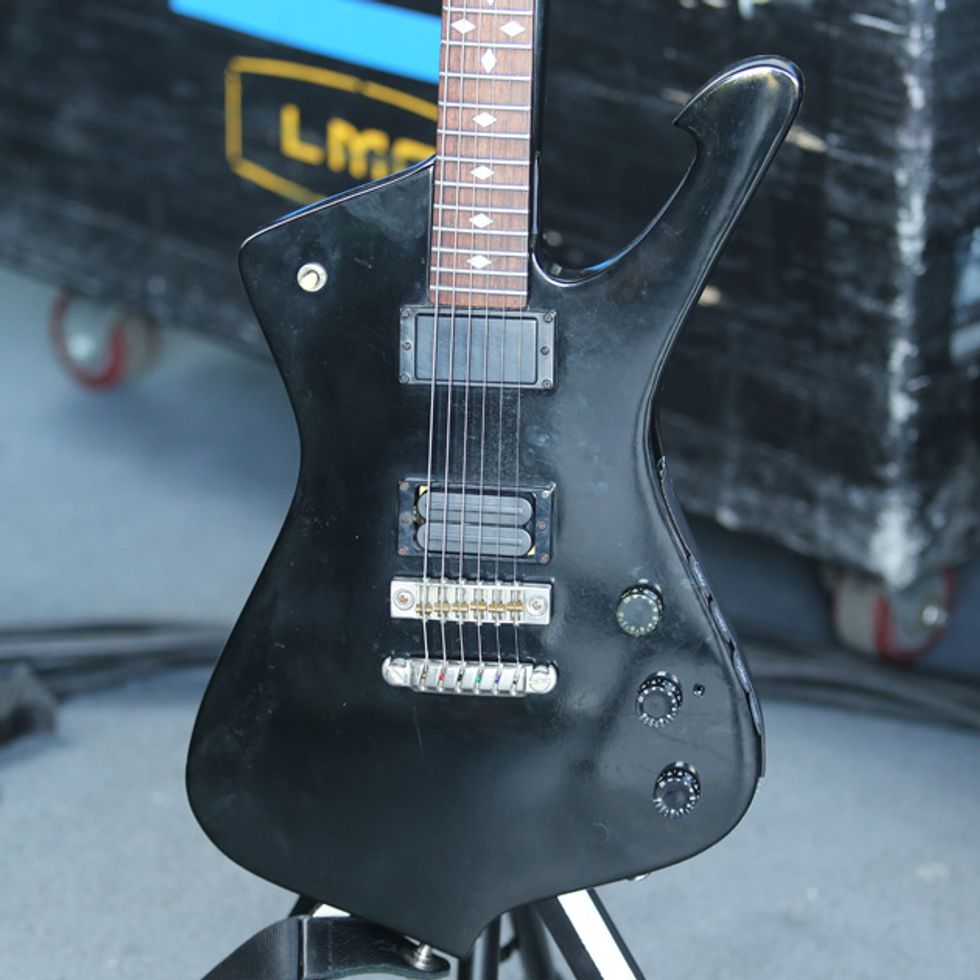 Before you laugh, you gotta watch the opening part of the video where Stephan Jenkins' tech Danny Nolan explains why and how this became Perkins main ride. Yes, you read that right, a 1981 bolt-on neck Ibanez Iceman is Stephan Jenkins favorite touring guitar. About 10 days before the Nashville date, one of Danny Nolan's buddies called him up and said that he just got an old Ibanez Iceman signed by Paul Stanley and wondered if he or Stephan would want it. Well, after inspecting it, it was determined it was obviously an import guitar from the early '80s with a single owner. Danny bought the guitar for less than a new Squier and was walking back to the bus when Stephan spotted the black beast. He grabbed it, took it on the bus, and at soundcheck the next day, Stephan plugged it and blew the FOH guy away . It's been Stephan's go-to ever since because it sounds like Dokken—loud and raunchy!
Stephan Jenkins' 1954 Gibson LG-3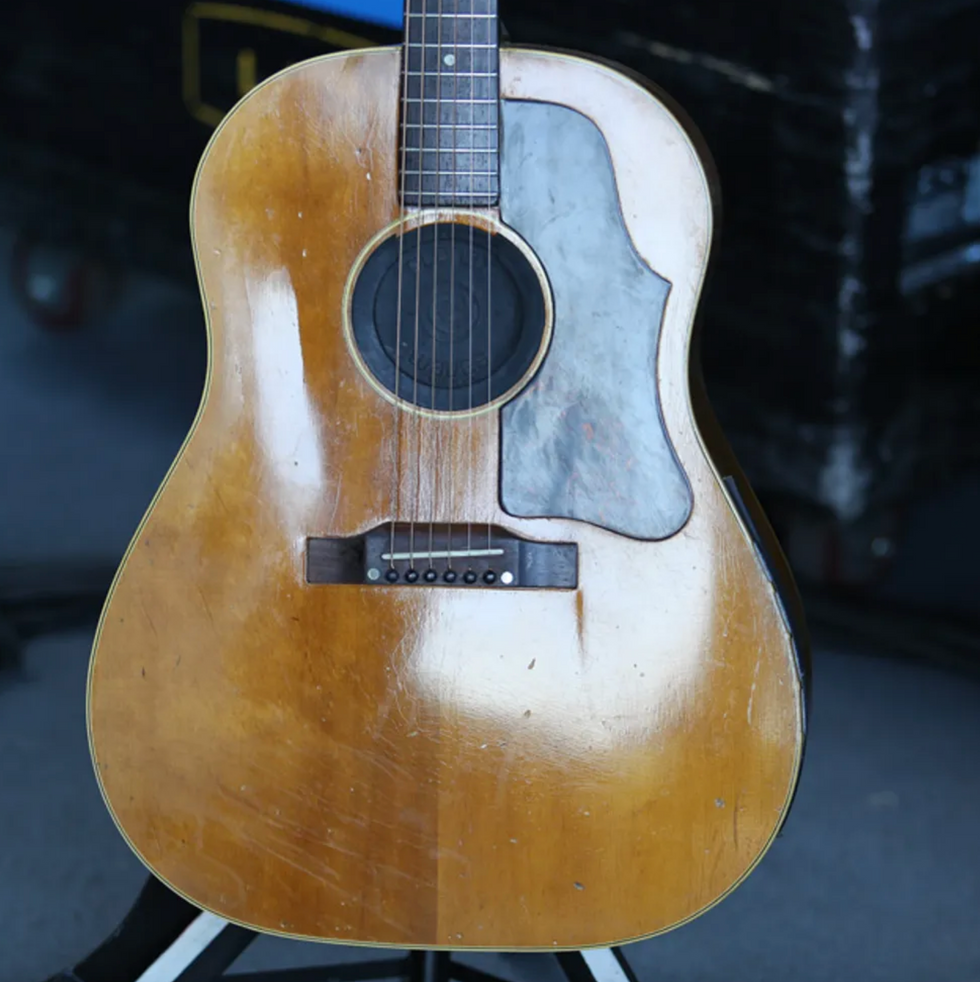 During a visit to the tone heaven that is Chicago Music Exchange, Stephan Jenkins nabbed this 1954 Gibson LG-3 and now uses it for most of the acoustic numbers. And to bring its voice to life onstage, tech Danny Nolan put in a Fishman Matrix pickup system.
Click below to listen wherever you get your podcasts:
---
D'Addario Micro Tuner: https://www.daddario.com/MicroTunerRR