An all-in-one loop switching system and MIDI controller.
Vista, CA (April 22, 2019) -- RJM Music Technology Inc., announces the Mastermind PBC/6X, an all-in-one loop switching system and MIDI controller for guitar and bass pedalboards.
After releasing the original Mastermind PBC in 2015, it quickly became clear that customers liked many of the features of the new product, but wanted a smaller, lower cost version that would work well for smaller pedalboards and fly rigs. Also, many customers really wanted the ability to change the order of the PBC's loops on the fly.
After a great deal of development time spent to get the details just right, the final result combines the best features of the original Mastermind PBC in a smaller footprint, and yes, programmable loop order!
The Mastermind PBC/6X's features include:
A fully programmable system that can be configured for simultaneous control of your effects, amplifier channel switching and MIDI devices
6 audio loops, 3 of which can be configured for mono or stereo operation
A buffered insert loop that can be used for a 7th pedal, or for special wiring configurations like the "four cable method" or wet/dry systems
Matrix switching that allows programmable reordering of loops
2 function switches for amplifier channel control
An integrated tuner
Easy to read LCD display that can display preset and song names, plus other status
A full-featured MIDI controller that can send any type of MIDI message
USB port you can use to connect to a PC or Mac computer, for use with our Mastermind Editor or DAW software
Basic configuration on the PBC/6X itself using its setup menu, or use the Mastermind Editor software for more advanced configuration
The Mastermind PBC/6X is now available to order at www.rjmmusic.com The PBC/6X ships mid-April 2019 and has a a street price of US $699.
For more information:
RJM Music Technology
The sonic sorcerer shows us how he builds walls of textures with an Axe-Fx III and his new signature Electrical Guitar Company offset.
Failure multi-instrumentalist, highly-regarded rock producer, and digital-gear beta tester Ken Andrews joins PG's Perry Bean to update his live gear cache that now boasts an aluminum signature guitar and an Axe-Fx III-based encyclopedia of tones and textures.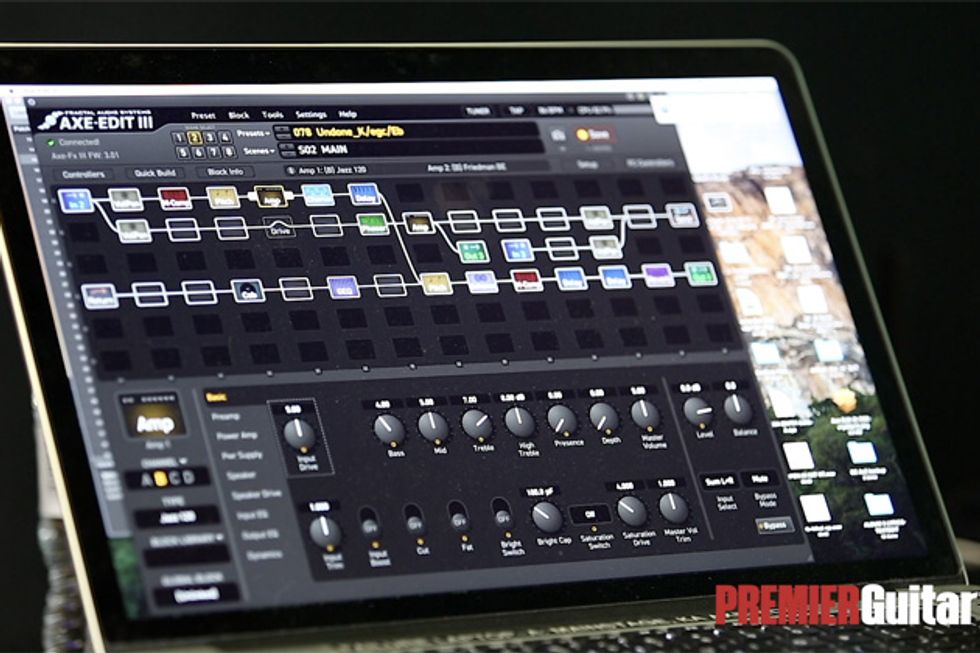 D'Addario Cinchfit:http://ddar.io/CinchFitLock
Click to subscribe to our weekly Rig Rundown podcast: