Rig Rundown: Silversun Pickups
The L.A. rockers explain how they weave and manipulate their boundless tones with some classic Gibson 'birds and a mix of tube power and digital modeling. Plus, we find out guitarist Brian Aubert's secret weapon.
Guitarist Brian Aubert and bassist Nikki Monninger (above left) talk shop with PG's Chris Kies before their opening set for Third Eye Blind at Nashville's Ascend Amiptheater.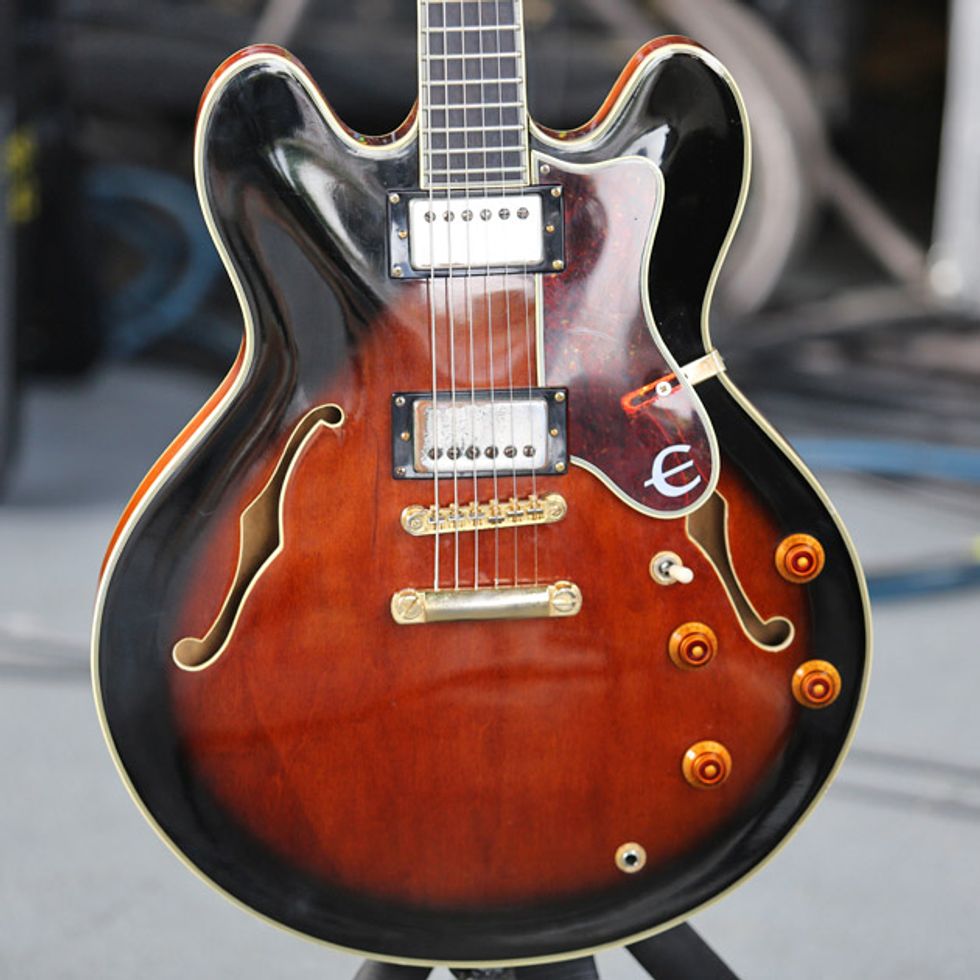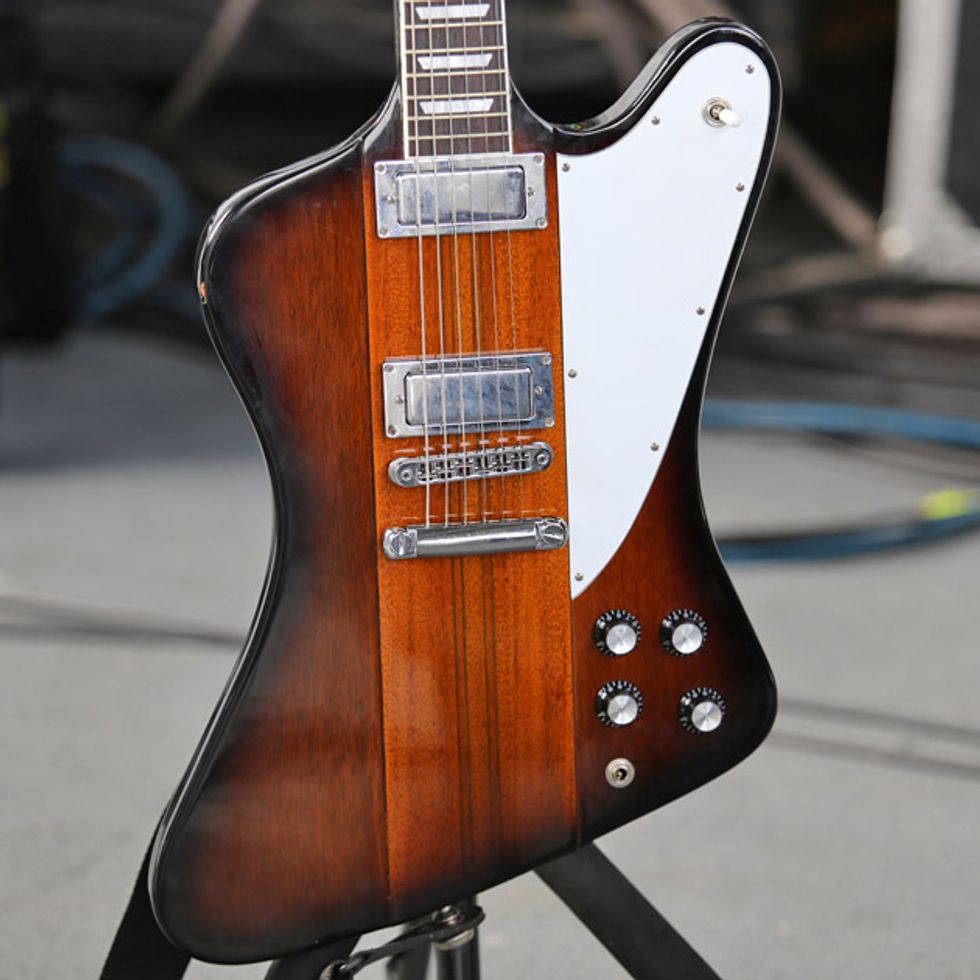 Click to subscribe to our weekly Rig Rundown podcast:

---
---