Tasty stomp stations from top players.
Pat Benatar's Neil Giraldo
Although Giraldo doesn't use a lot of effects, he still has a sophisticated rig. His rack system was designed and built by Custom Audio Electronics/Bob Bradshaw, though it's modest compared to most Bradshaw rigs. It controls Eventide TimeFactor and PitchFactor pedals, a Line 6 MM4 Modulation Modeler, a G-Labs Dual Reverb, a Fulltone Supa-Trem, and an Ibanez TS9 Tube Screamer. His rig also contains a couple of vintage rackmount units: a rare Ibanez AD-230 Analog Delay/Multi-Flanger and a Lexicon PCM 42 digital delay. Onstage, Giraldo has a CAE RS controller and a Dunlop Cry Baby wah at his feet.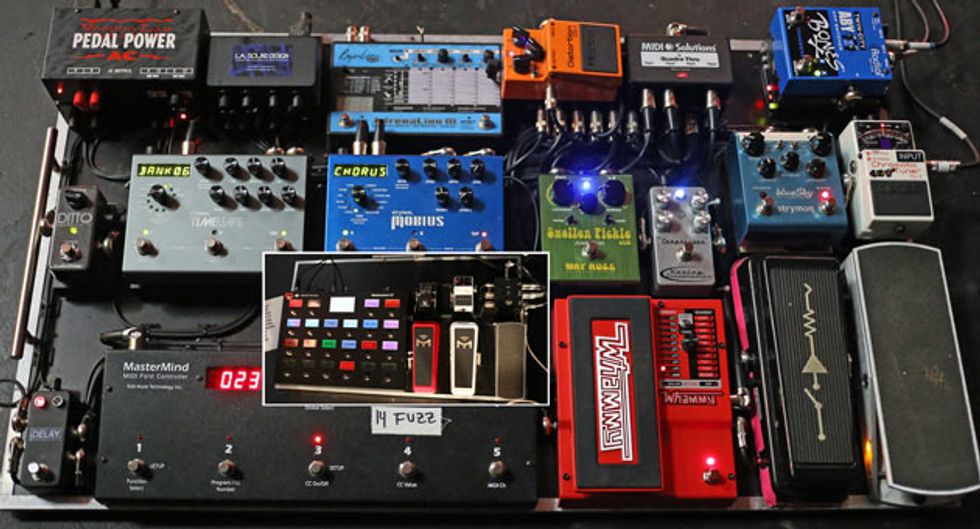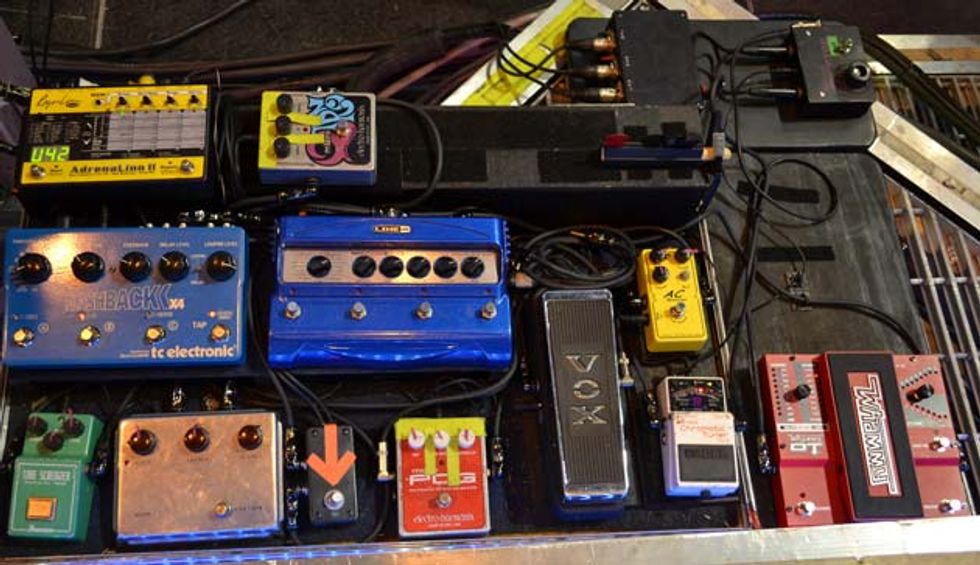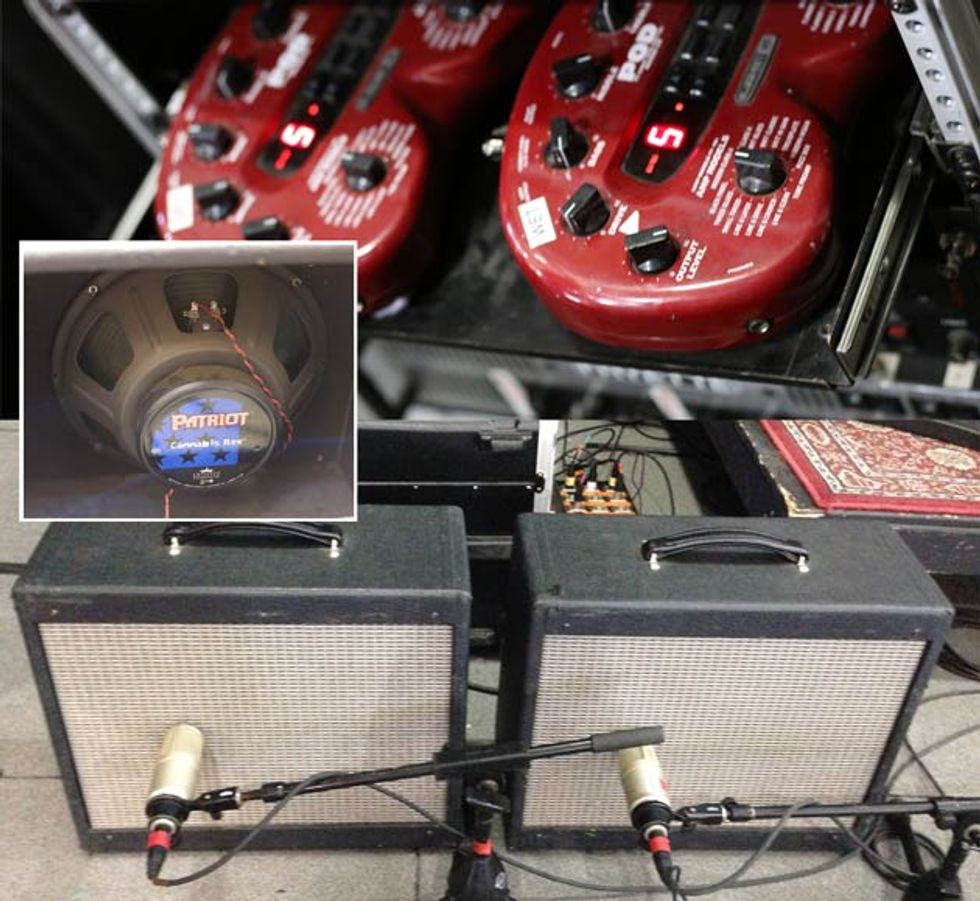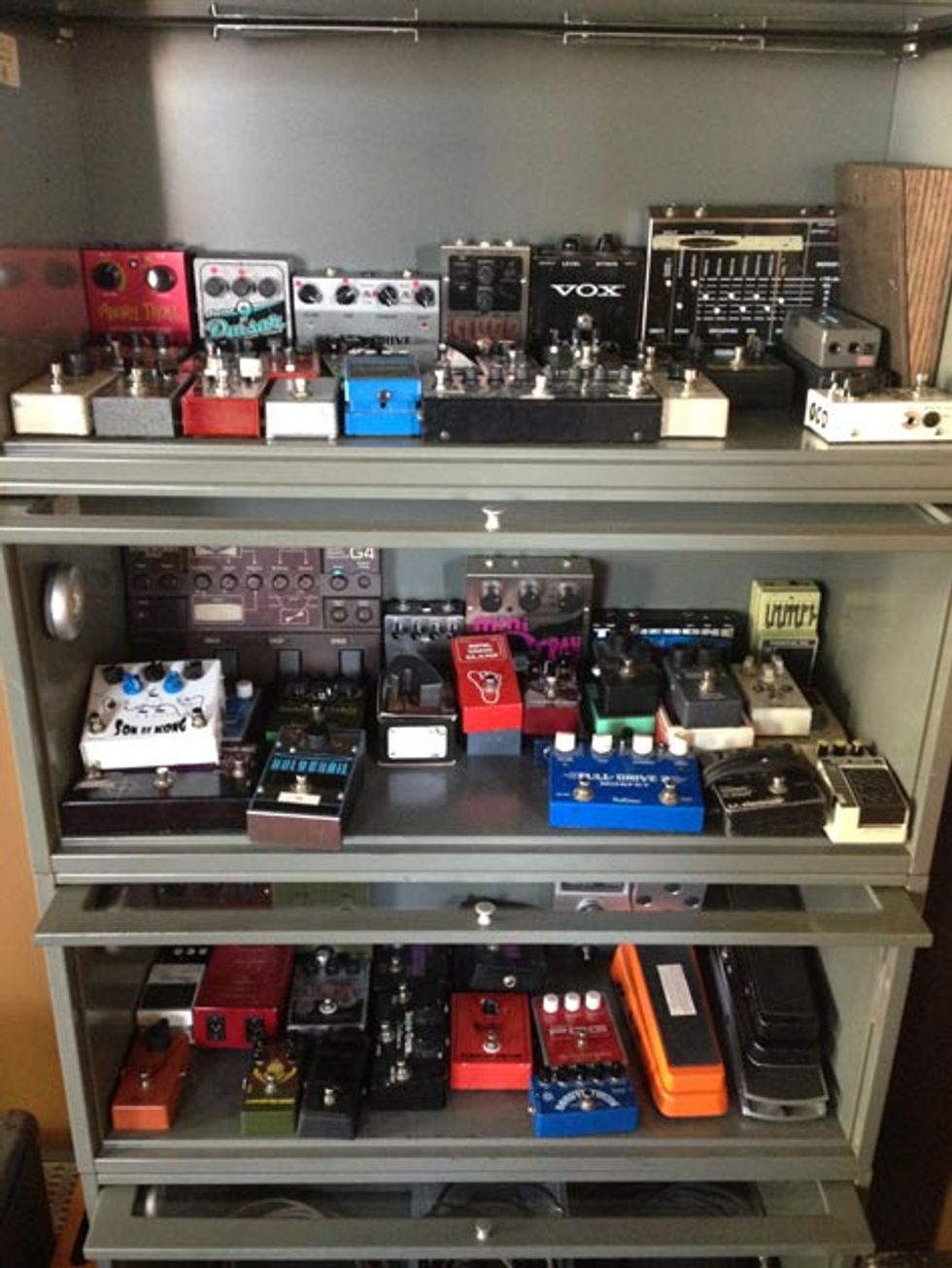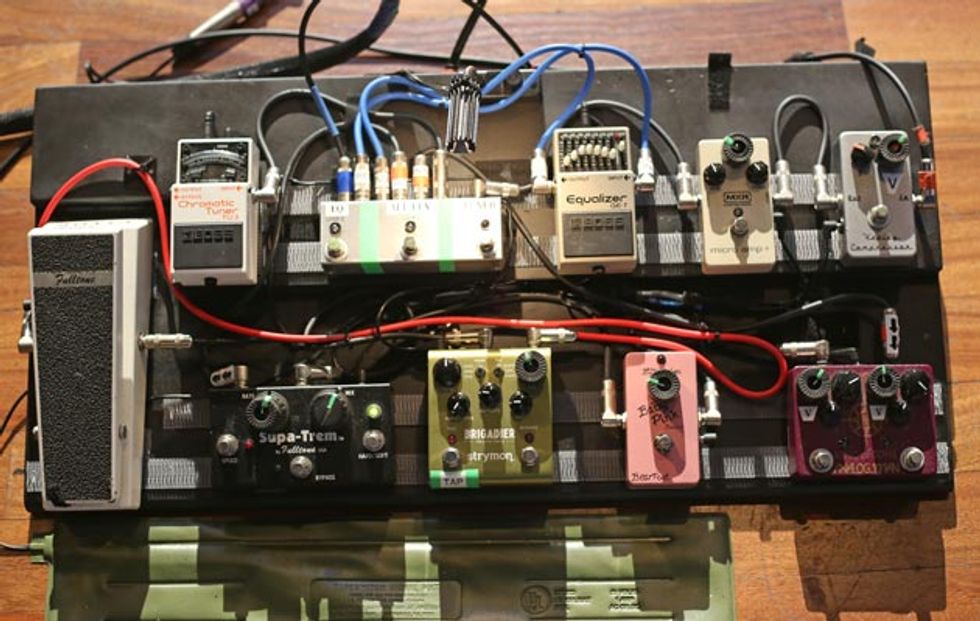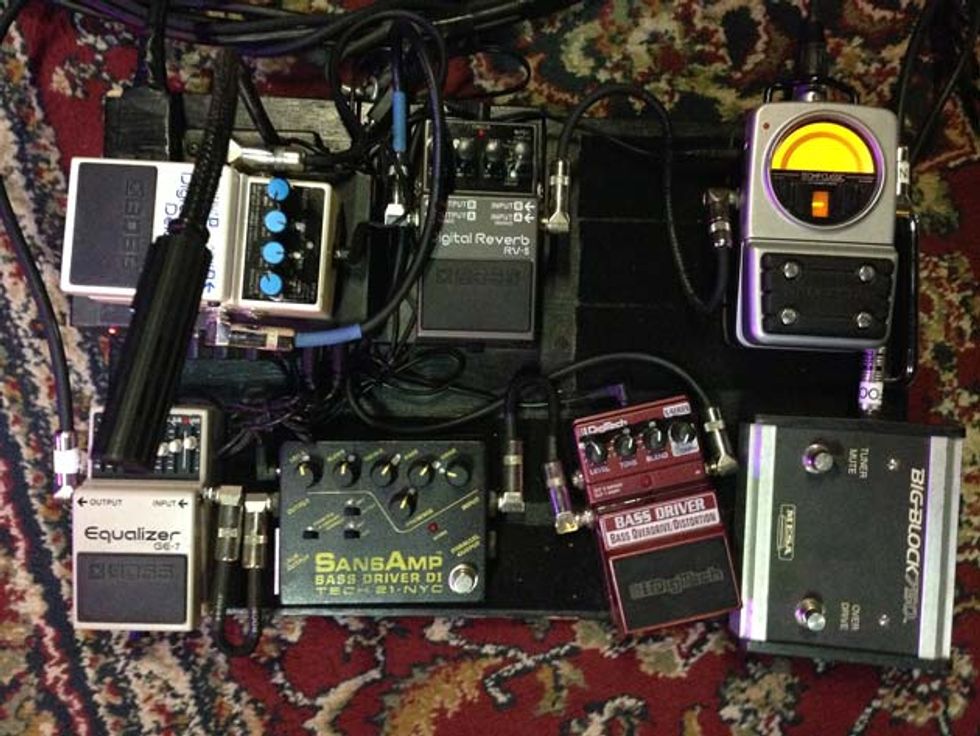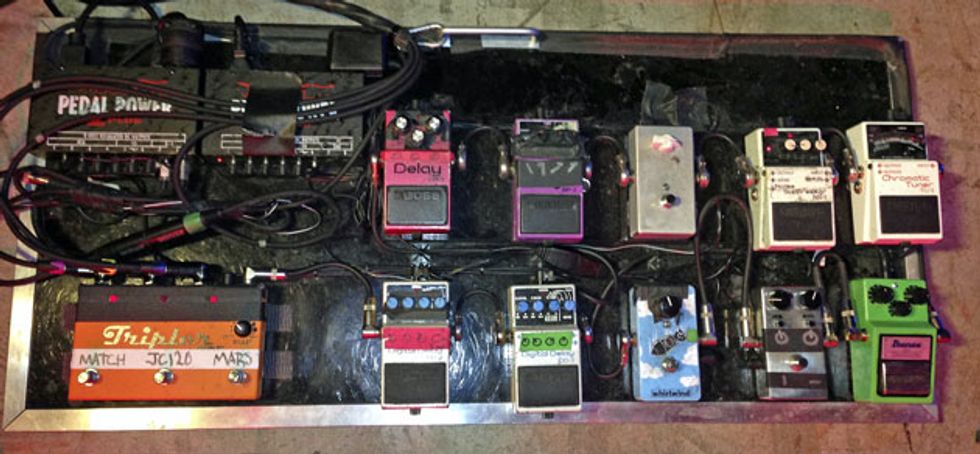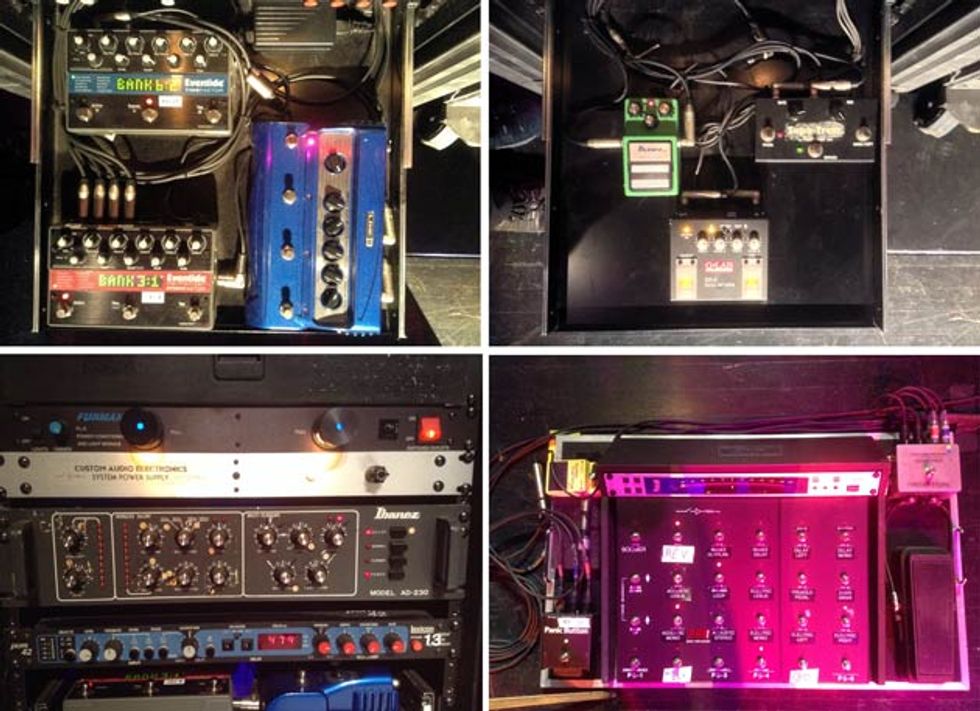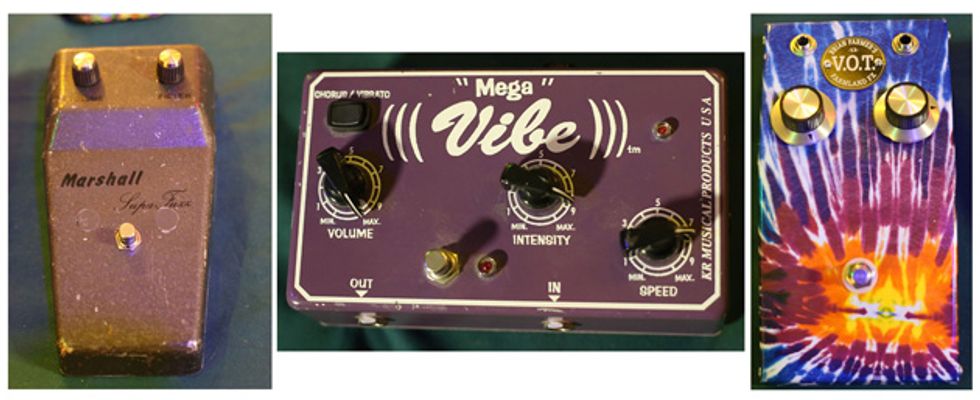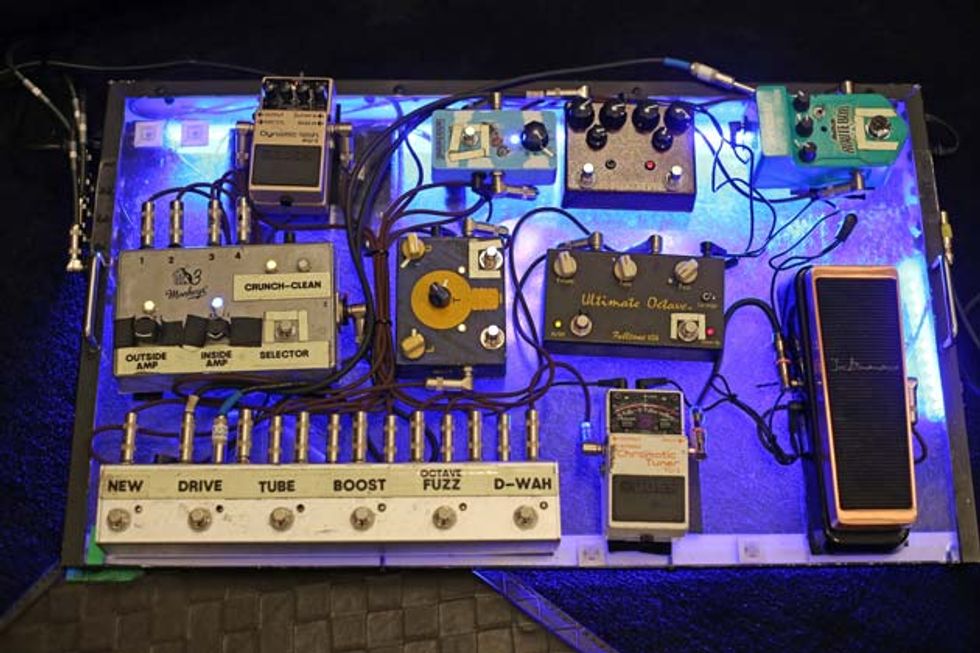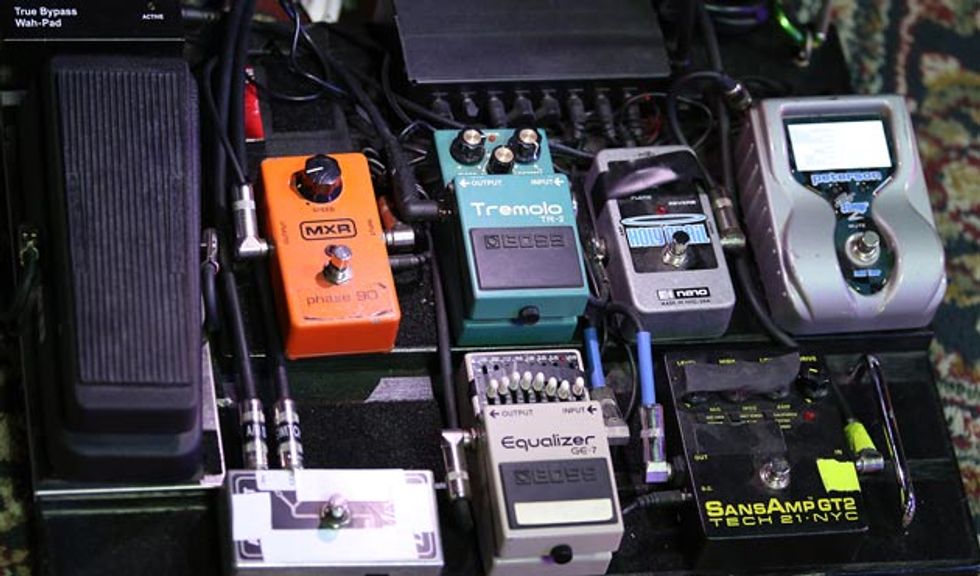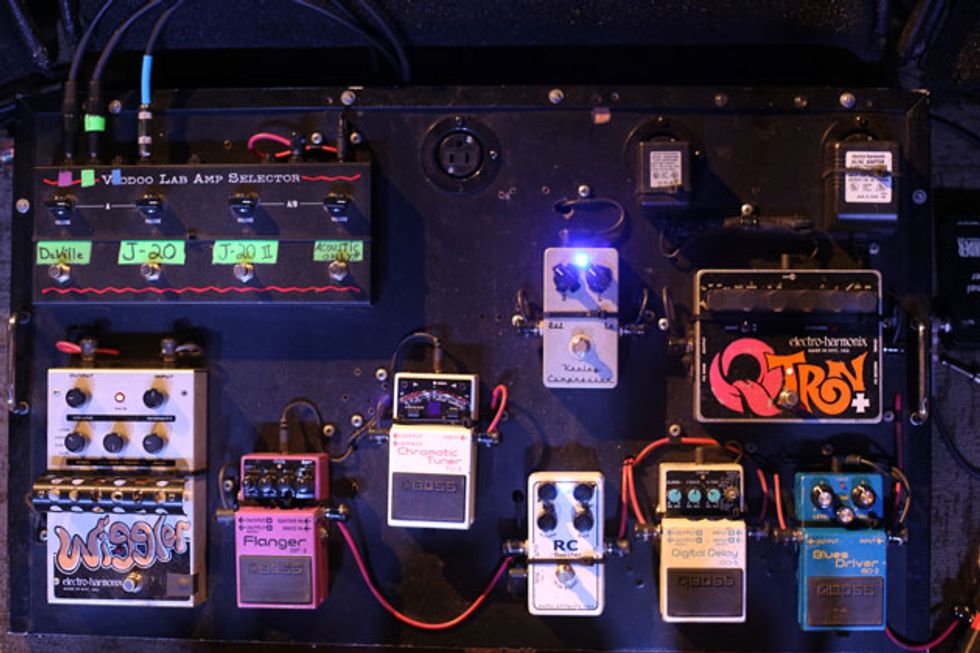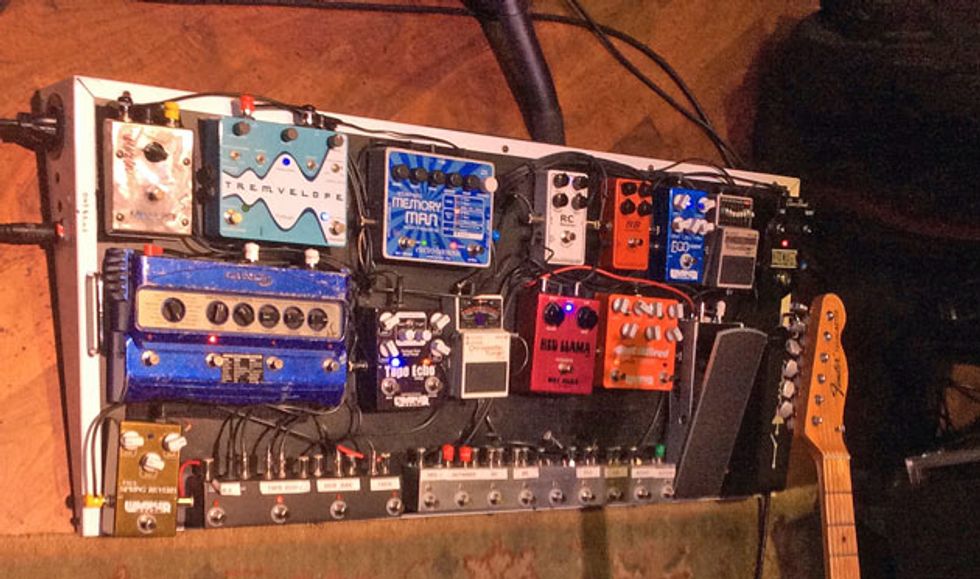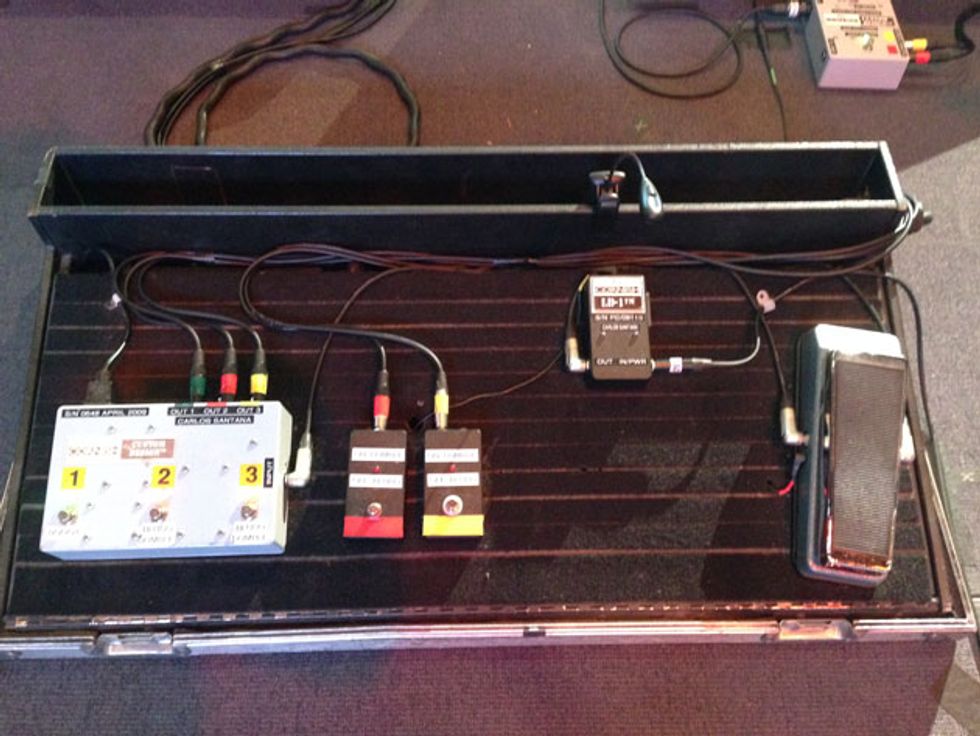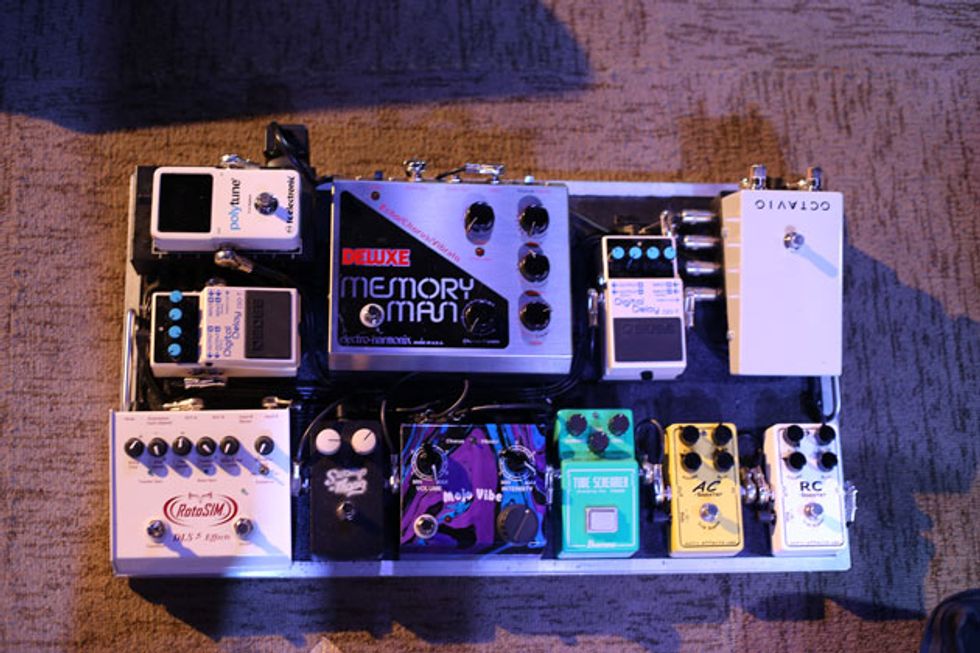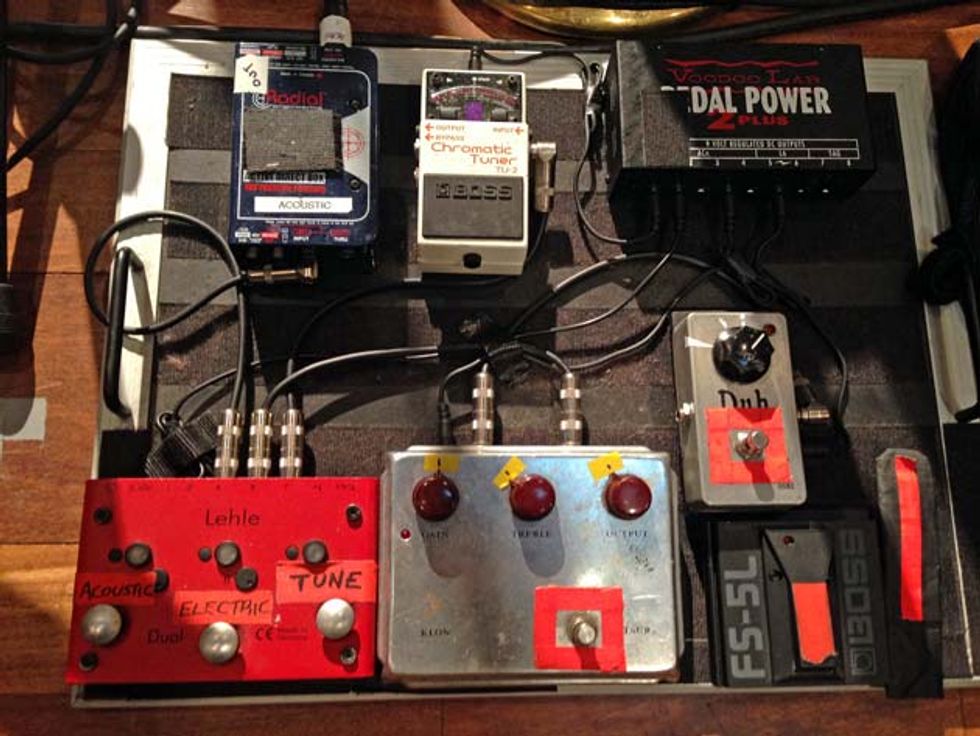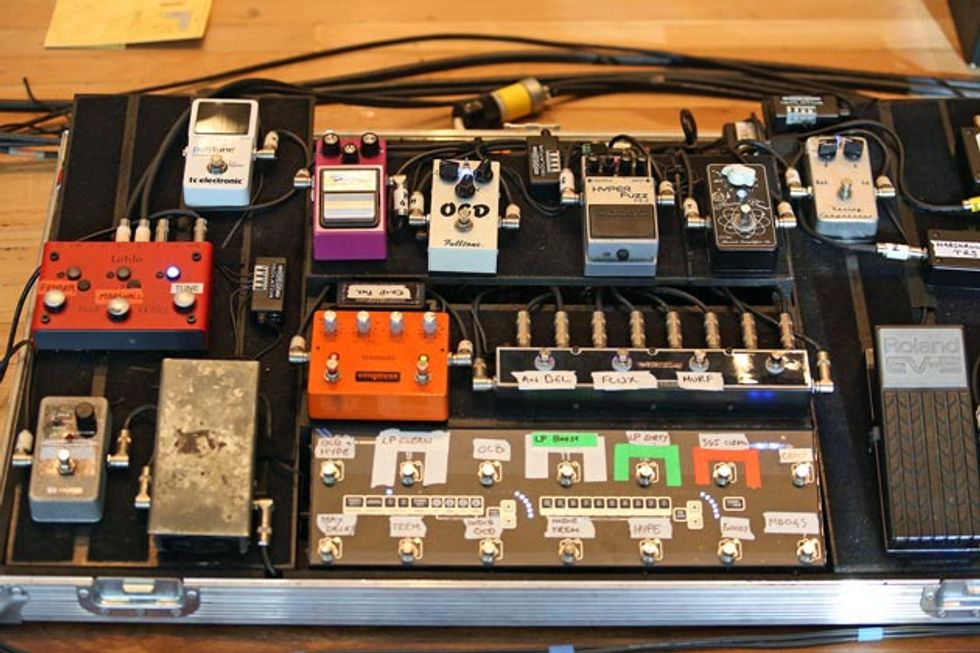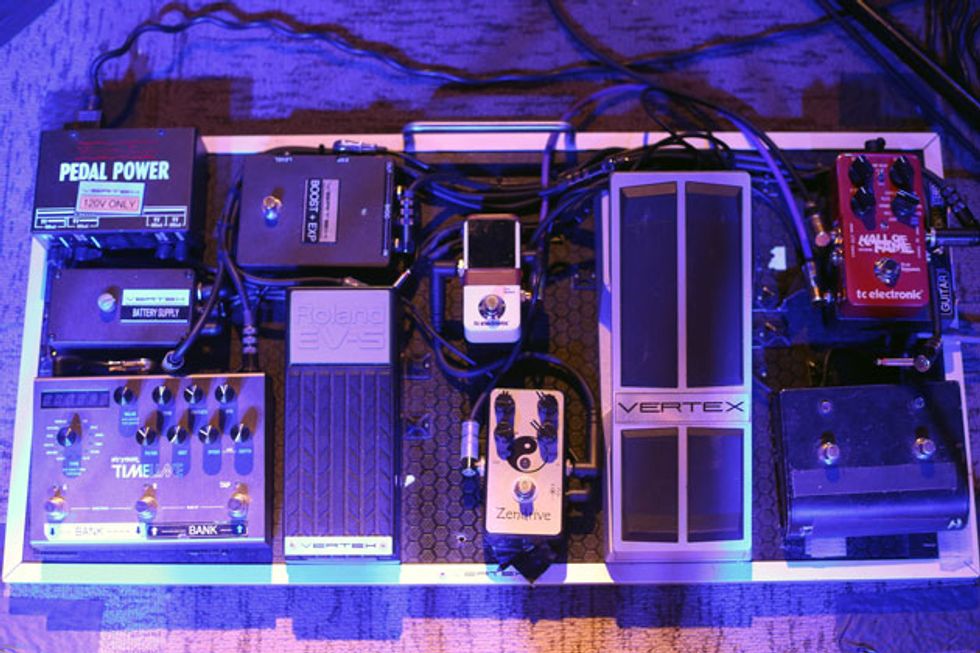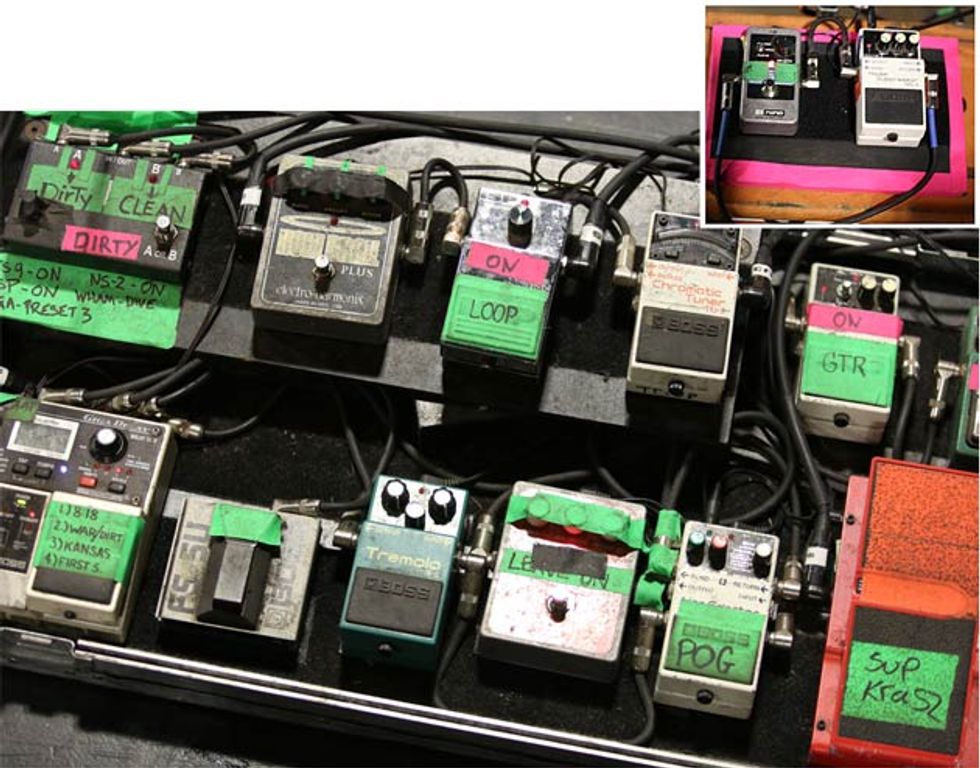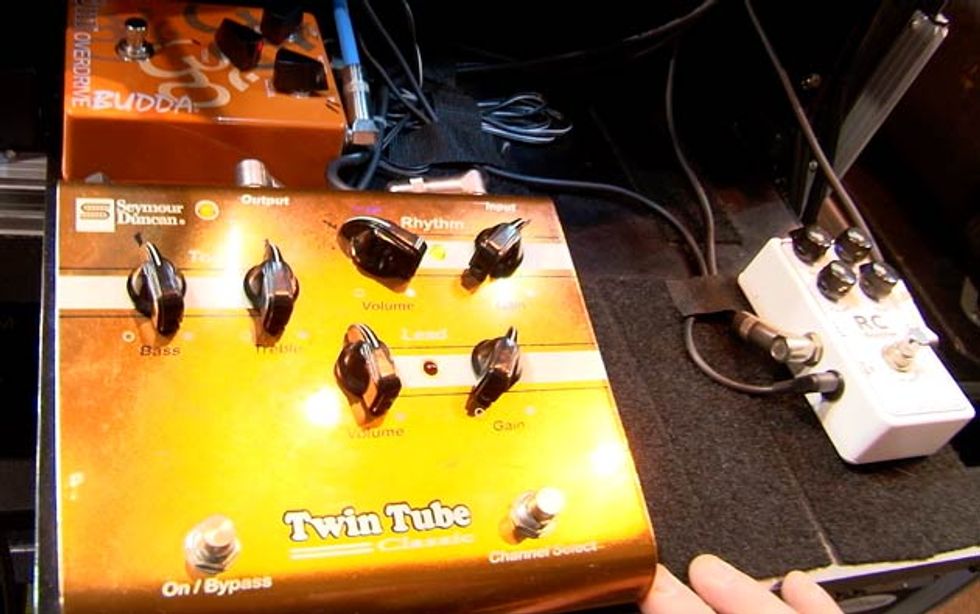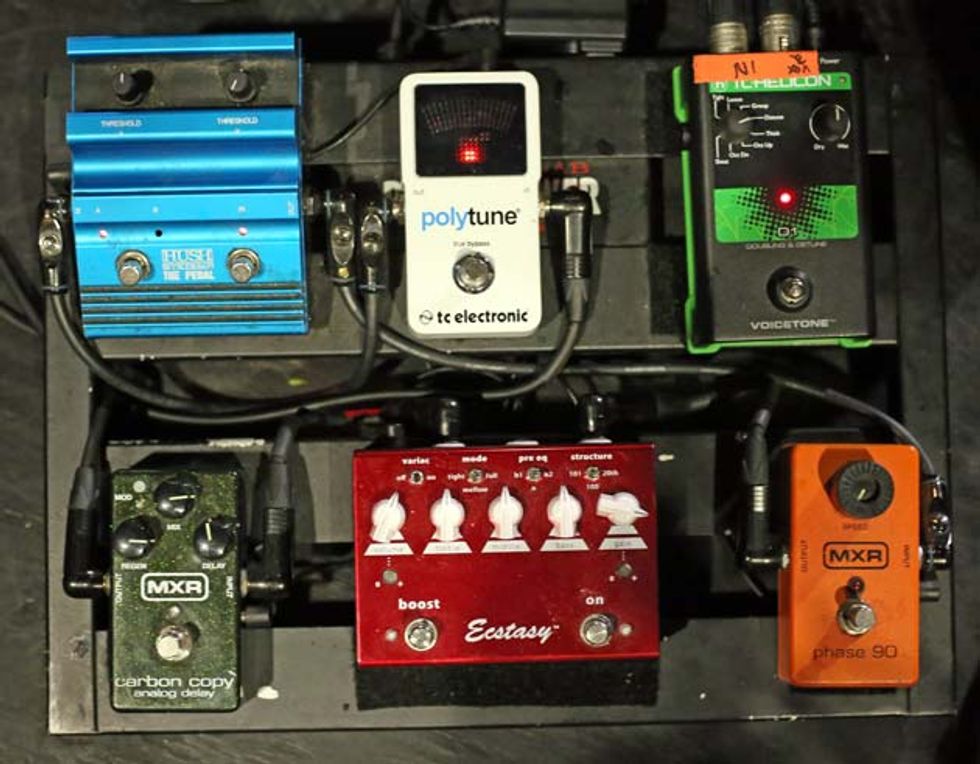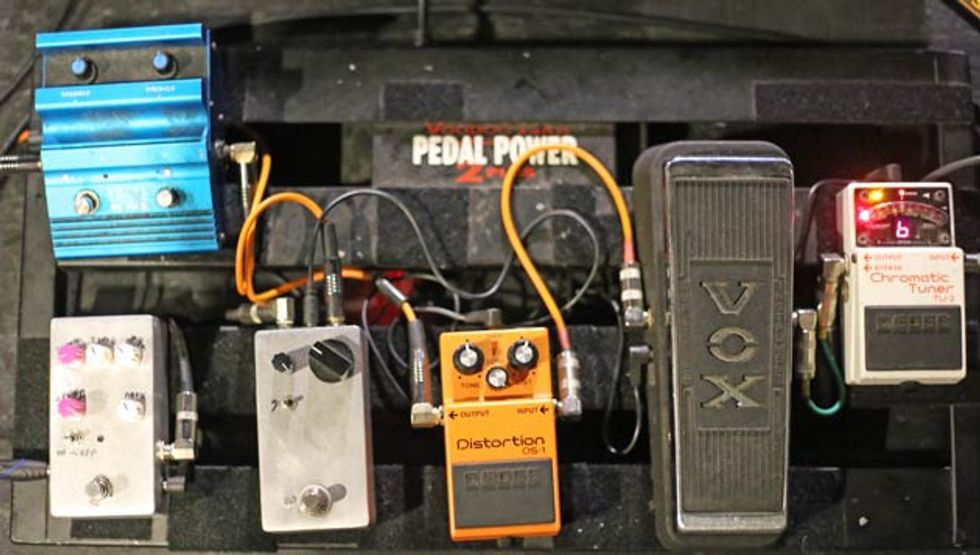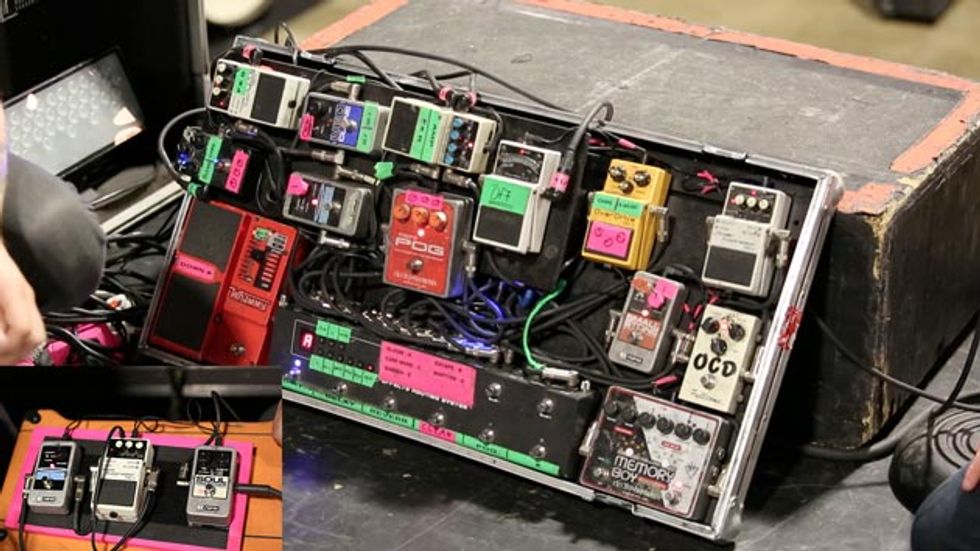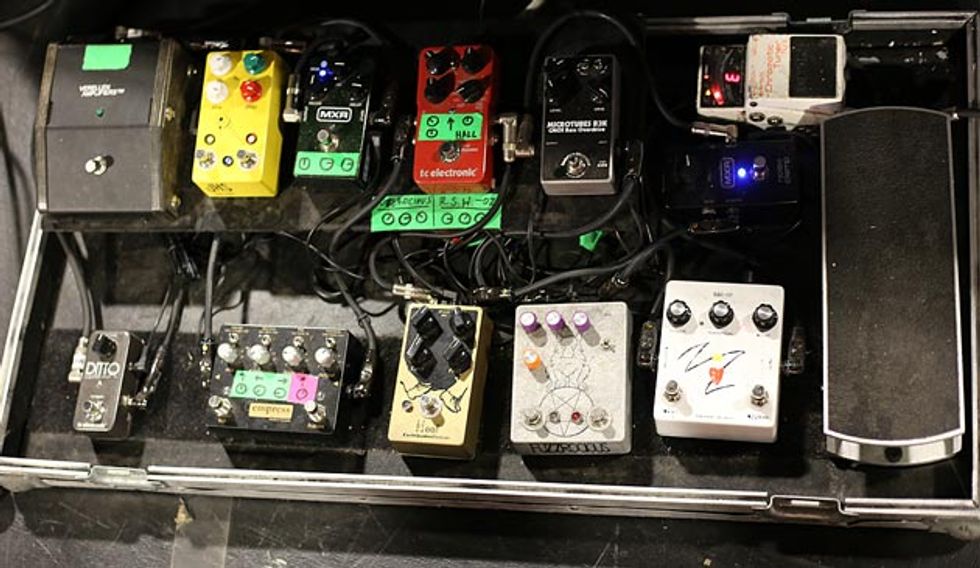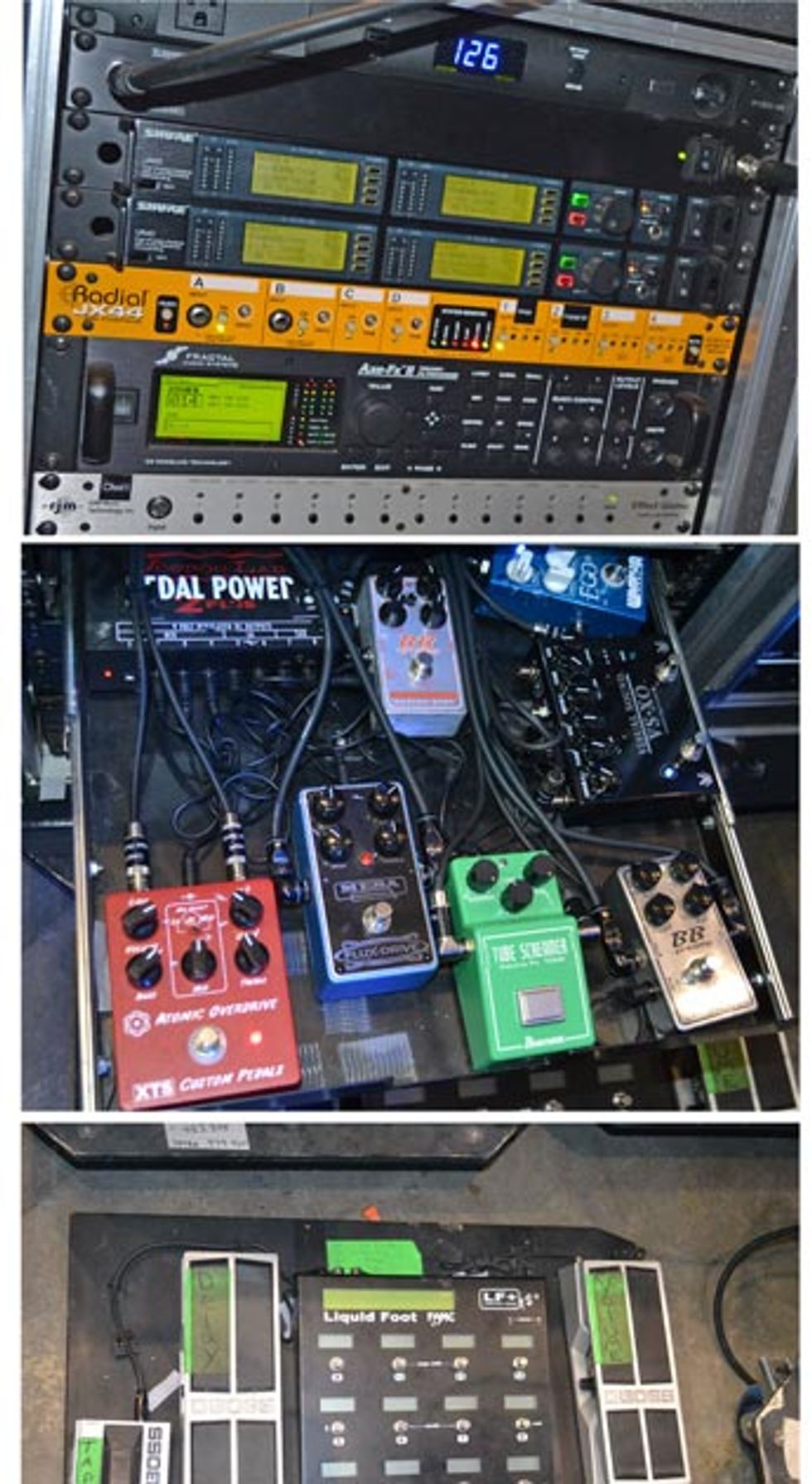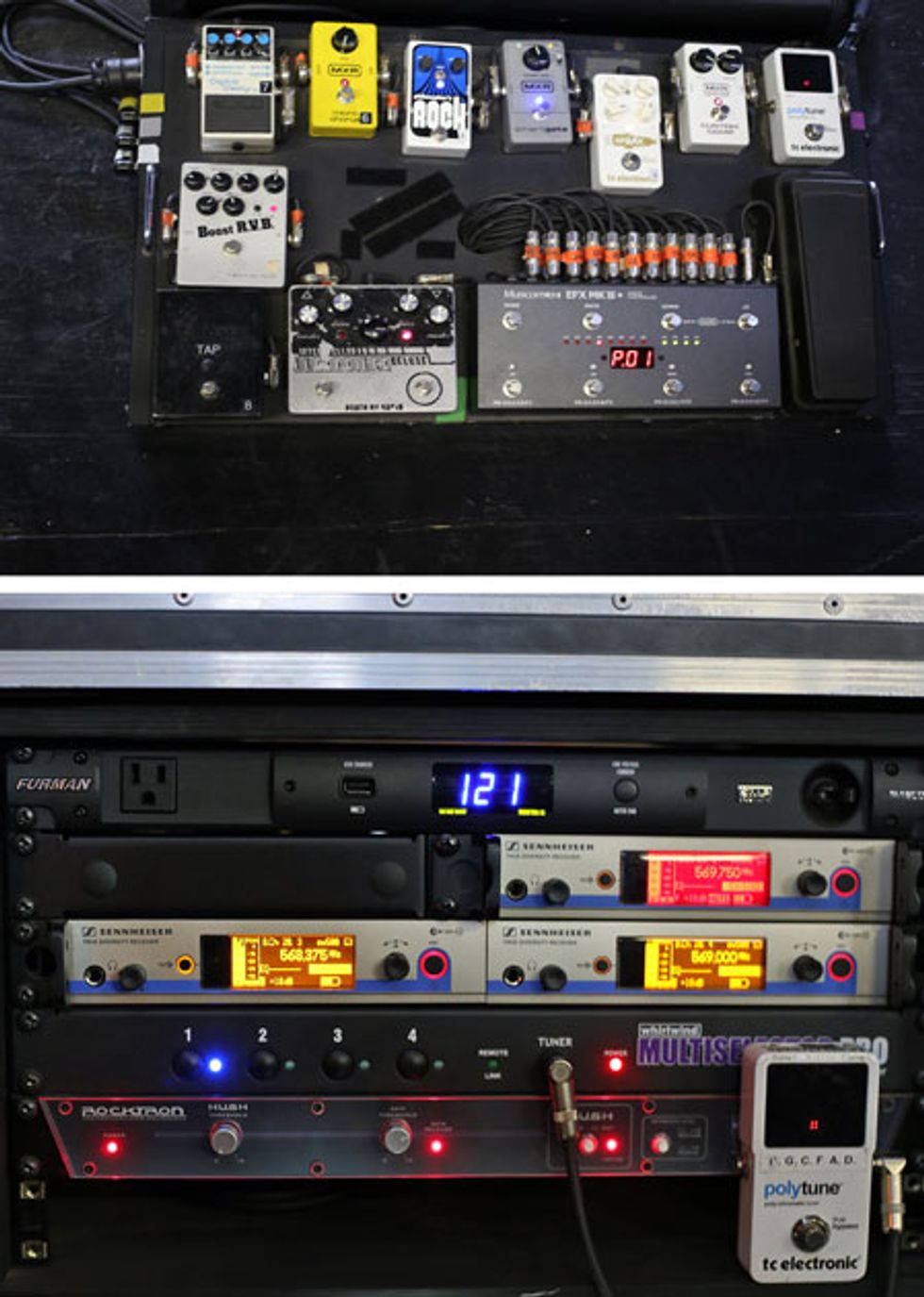 We rummaged through our entire backlog of Rig Rundown footage and photos to compile a guide to some of 2014's tastiest, most elaborate stomp stations, including boards from the Cult's Billy Duffy, Keith Urban, the Pixies, the Sword, Carlos Santana, Brent Mason, and more.