Tasty stomp stations from top players.
The Devil Wears Prada's Jeremy DePoyster
DePoyster's signal runs from his guitars into three separate Sennheiser EW 500 G3 Pros Wireless systems and then into a Whirlwind MultiSelector 4x. The board starts with a tried-and-true Boss TU-3 tuner, which then connects to a Moen GEC9 Effects Routing System. DePoyster's effect-loop system is a bit complicated, but the simplified version goes like this:
Loop 1: Boss NS-2 into Fulltone OCD
Loop 2: Electro-Harmonix Small Stone
Loop 3: Electro-Harmonix Micro POG
Loop 4: DigiTech Whammy
Loop 5: Electro-Harmonix Memory Boy
Loop 6: Boss OD-1 into Electro-Harmonix Neo Clone into MXR Carbon Copy (direct to clean combo only)
Loop 7: Boss NS-2 into Electro-Harmonix Holy Grail Nano (via the Rockerverb FX loop)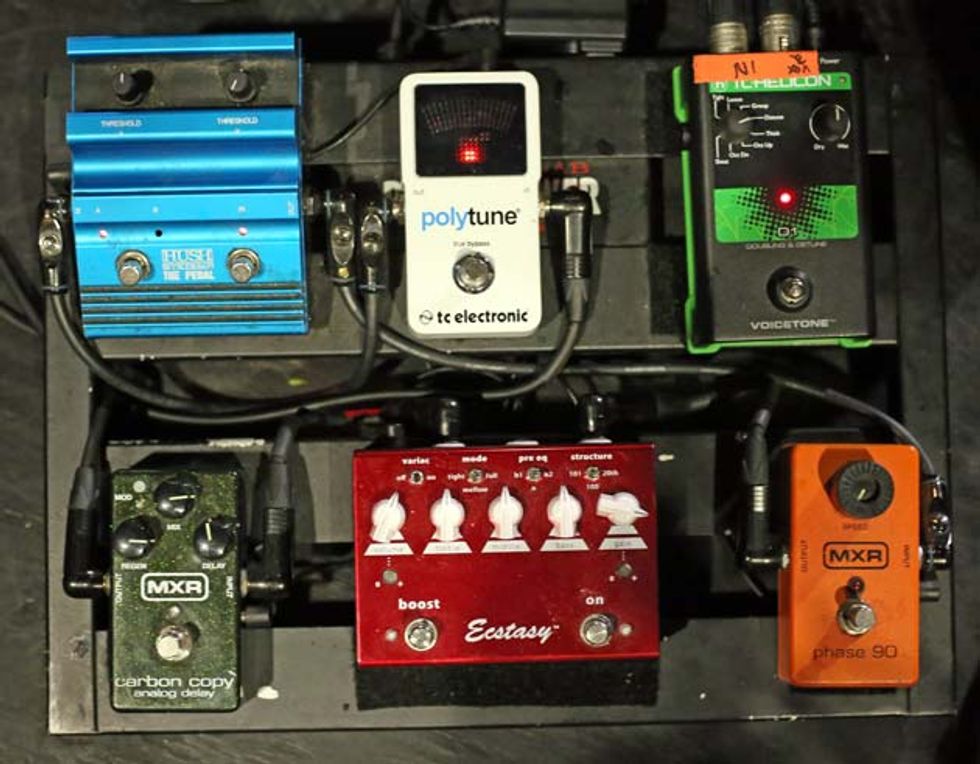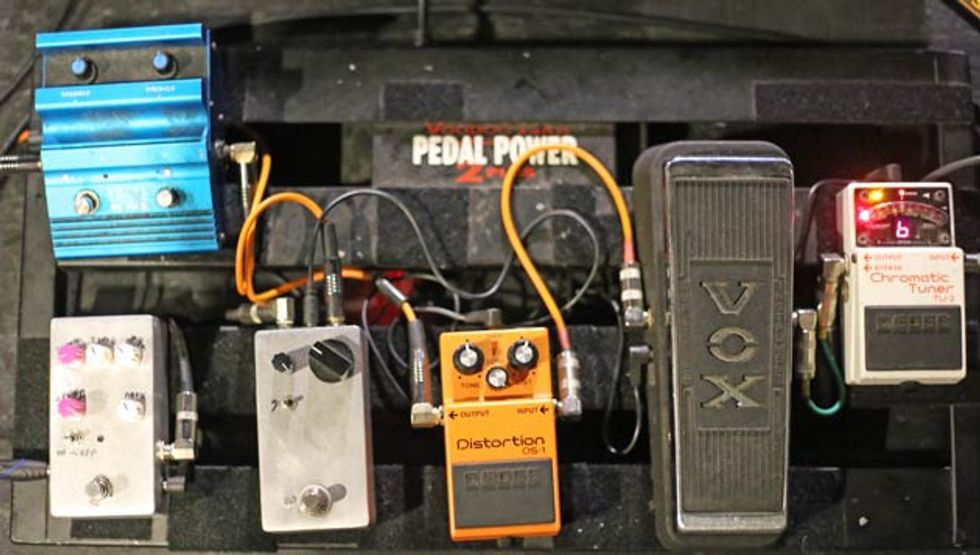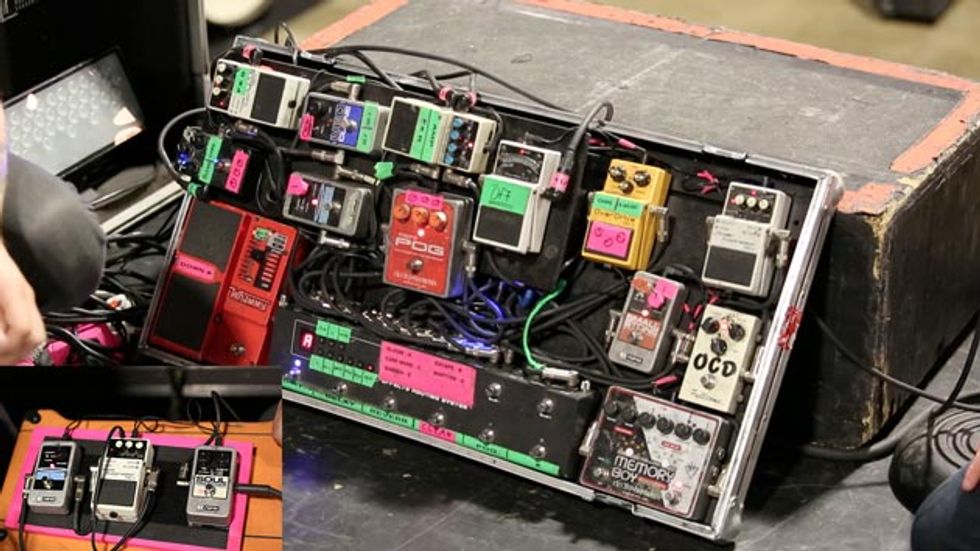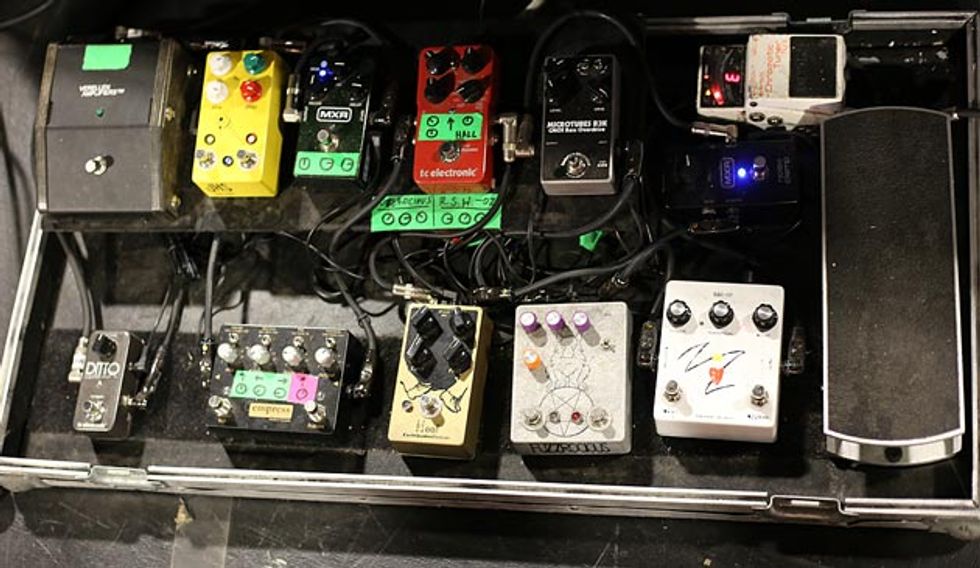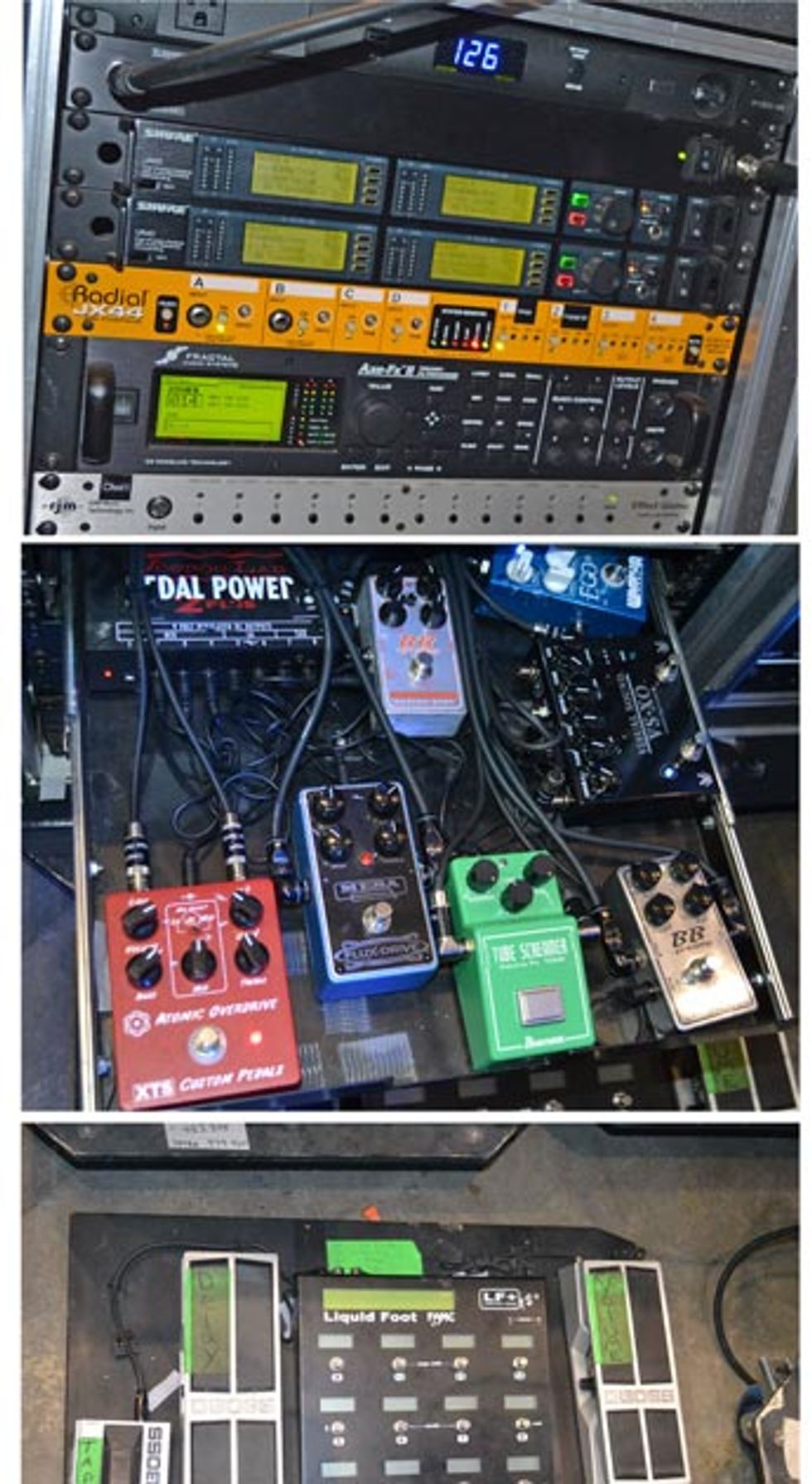 We rummaged through our entire backlog of Rig Rundown footage and photos to compile a guide to some of 2014's tastiest, most elaborate stomp stations, including boards from the Cult's Billy Duffy, Keith Urban, the Pixies, the Sword, Carlos Santana, Brent Mason, and more.