Get up close and personal with Flea and Josh Klinghoffers'' rigs.
"Josh Klinghoffer uses a three-amp setup. The vintage Marshall Major provides the basis for his tone with an emphasis on low-end, the Silvertone is run a bit quieter for midrange, and the Fender Super Six is set even quieter and provides top end. All three amps are on at the same time and the effects are run through all three."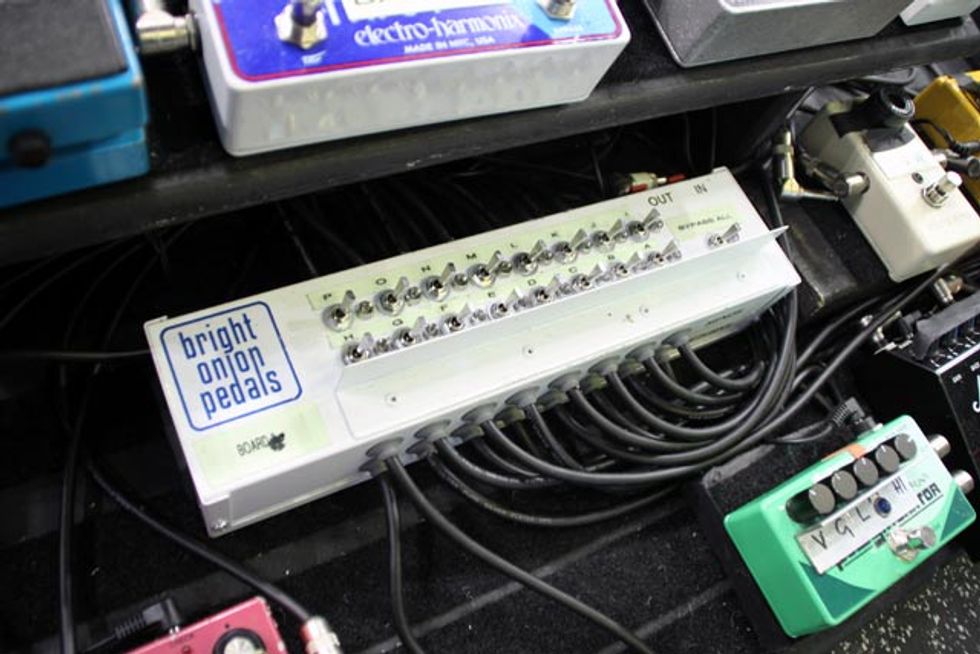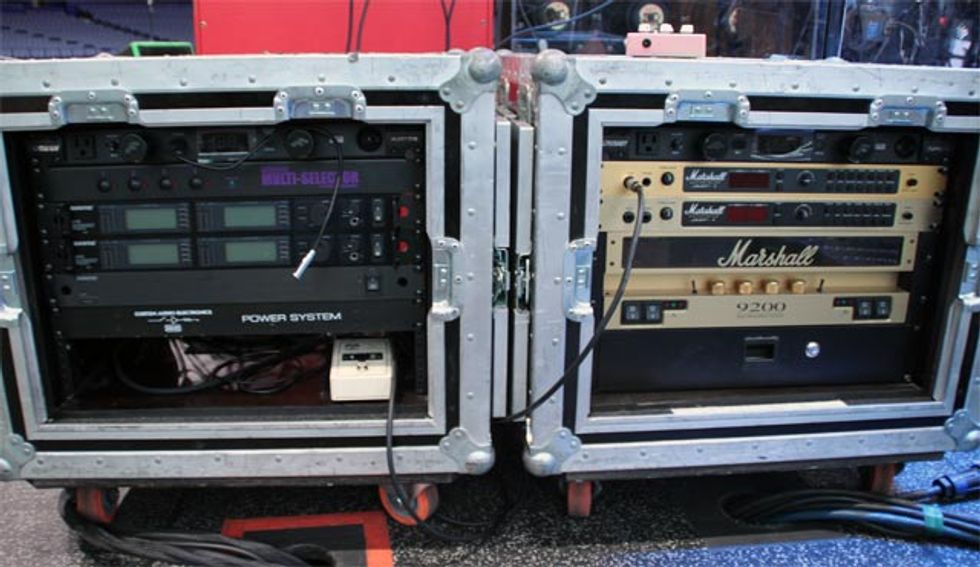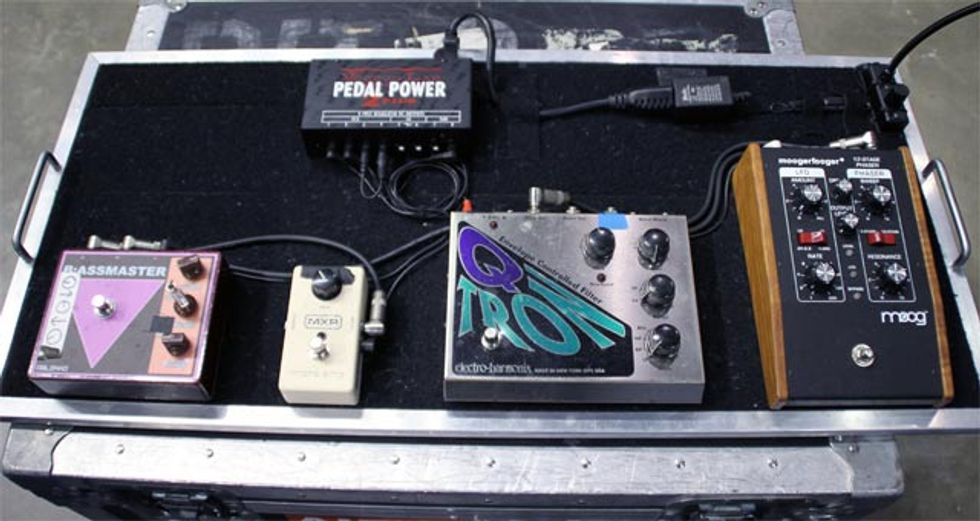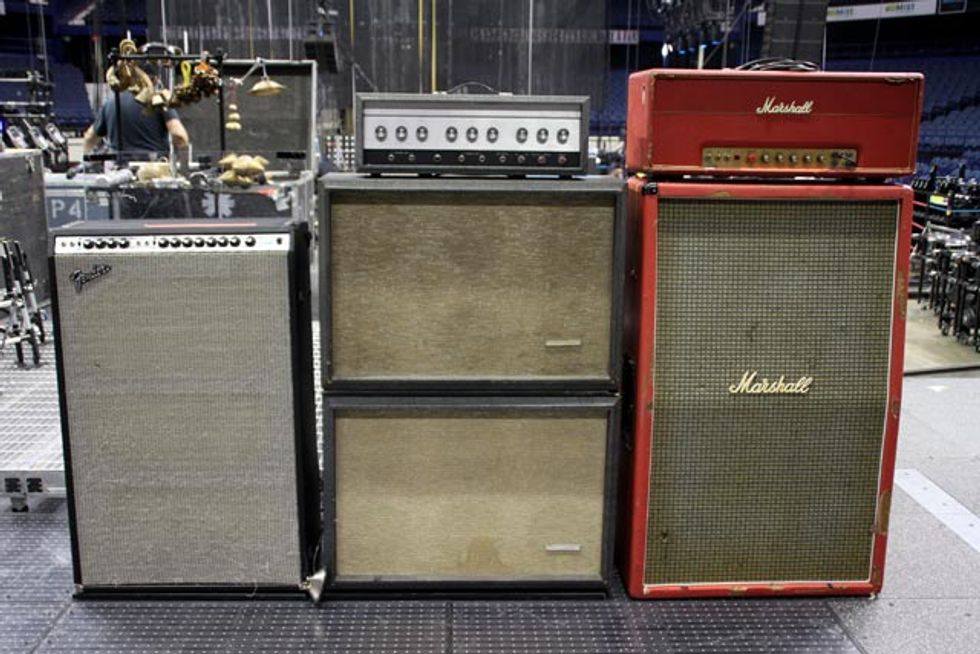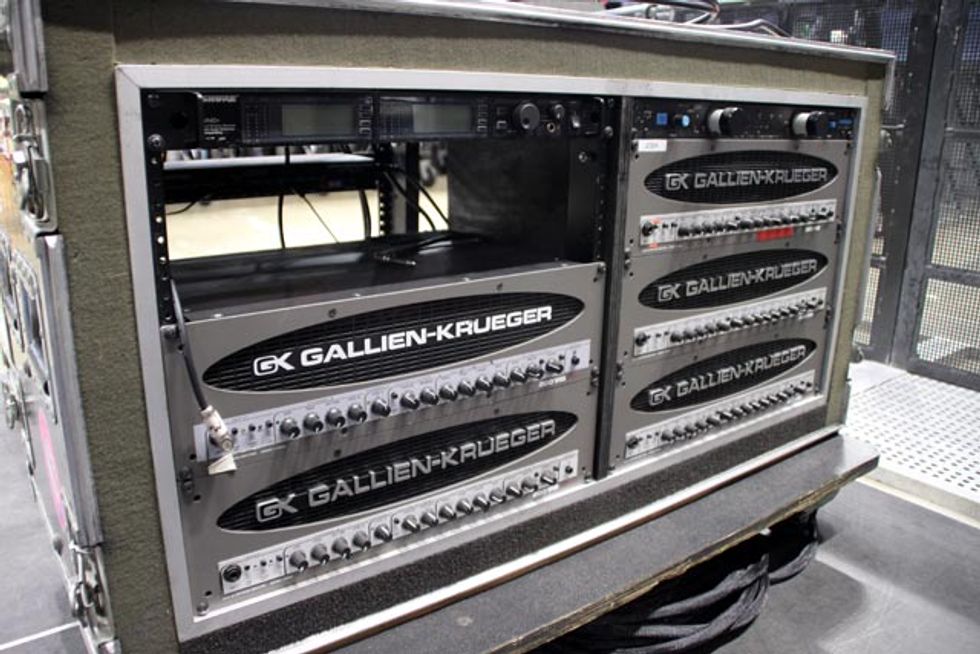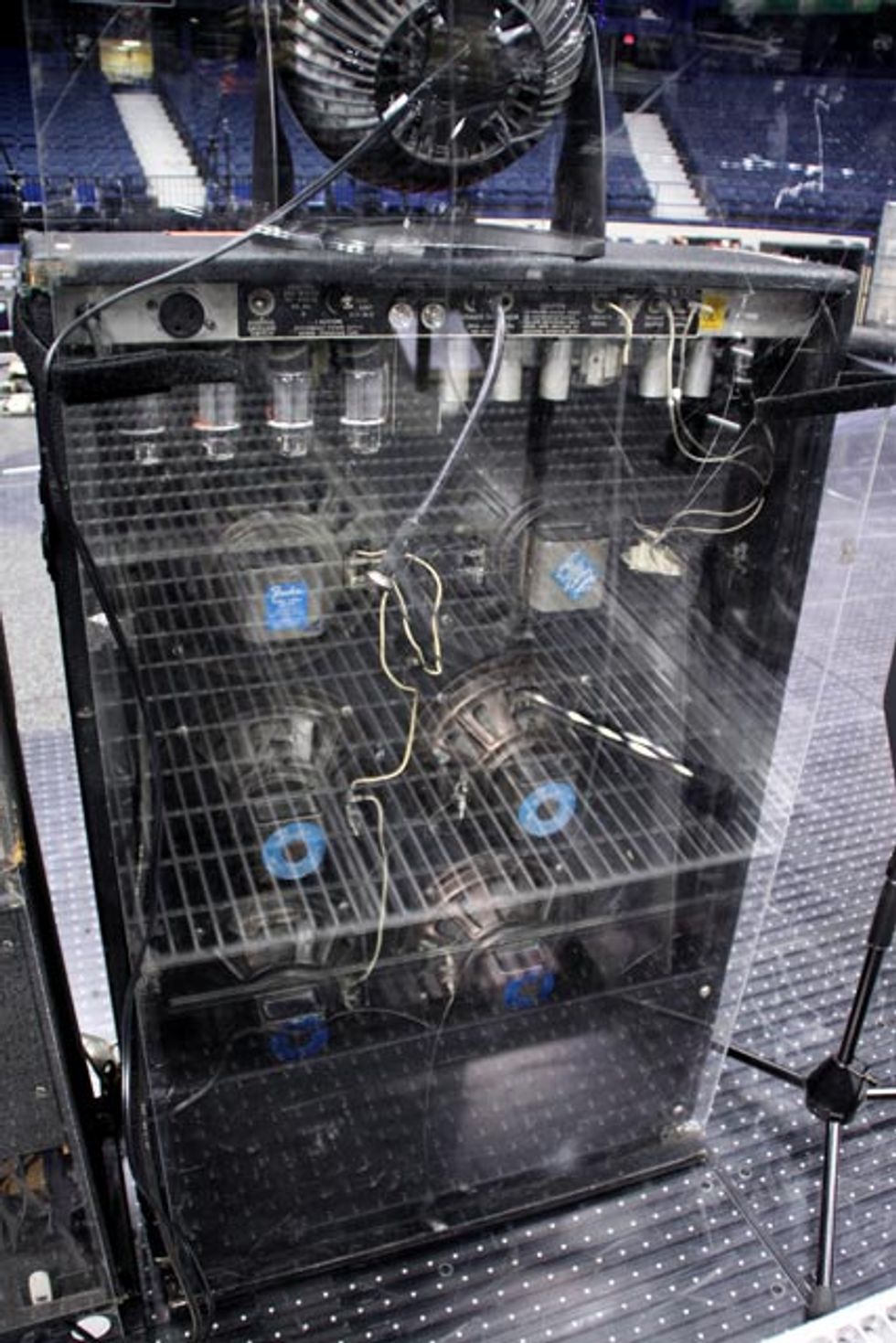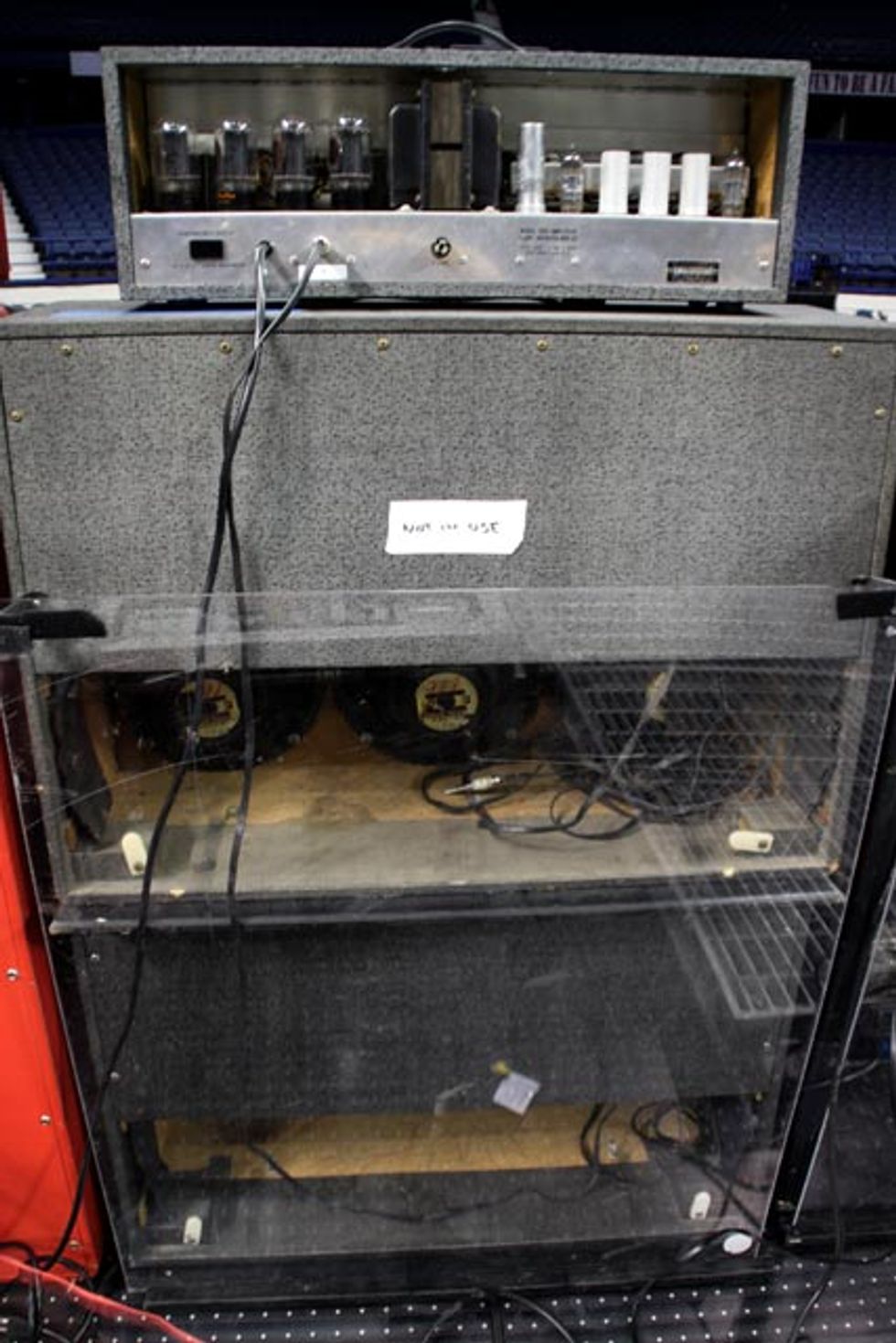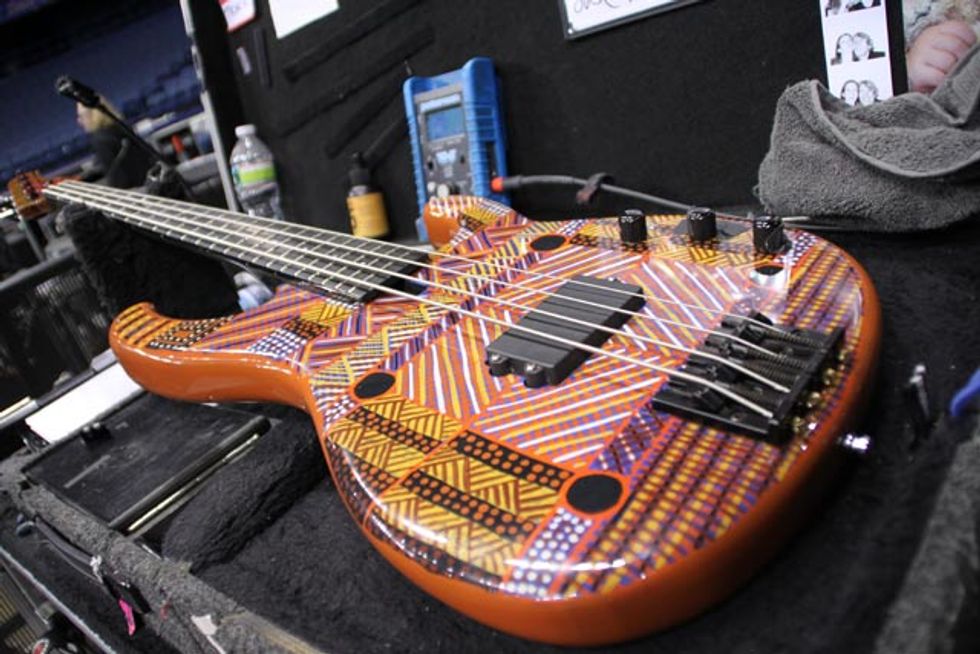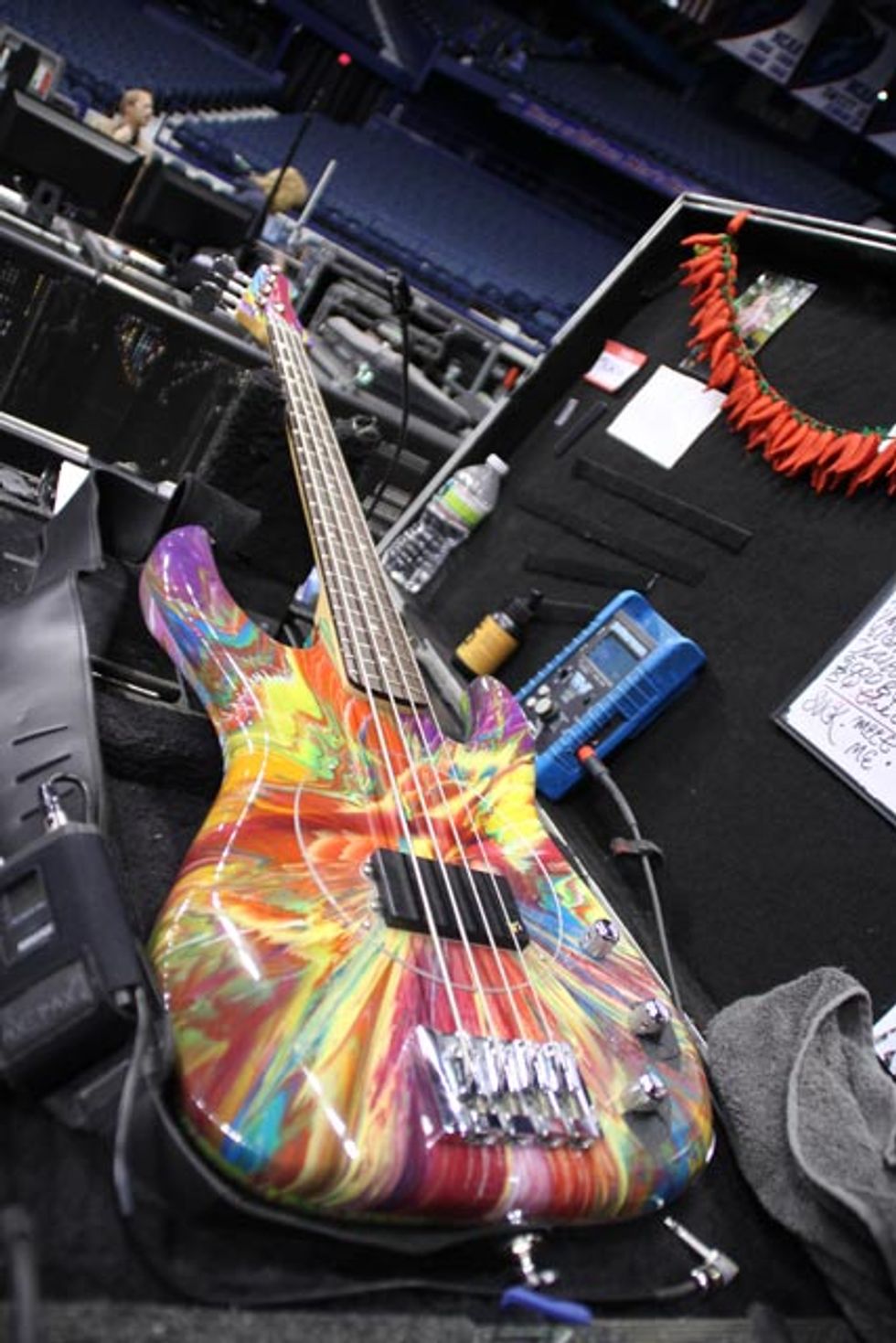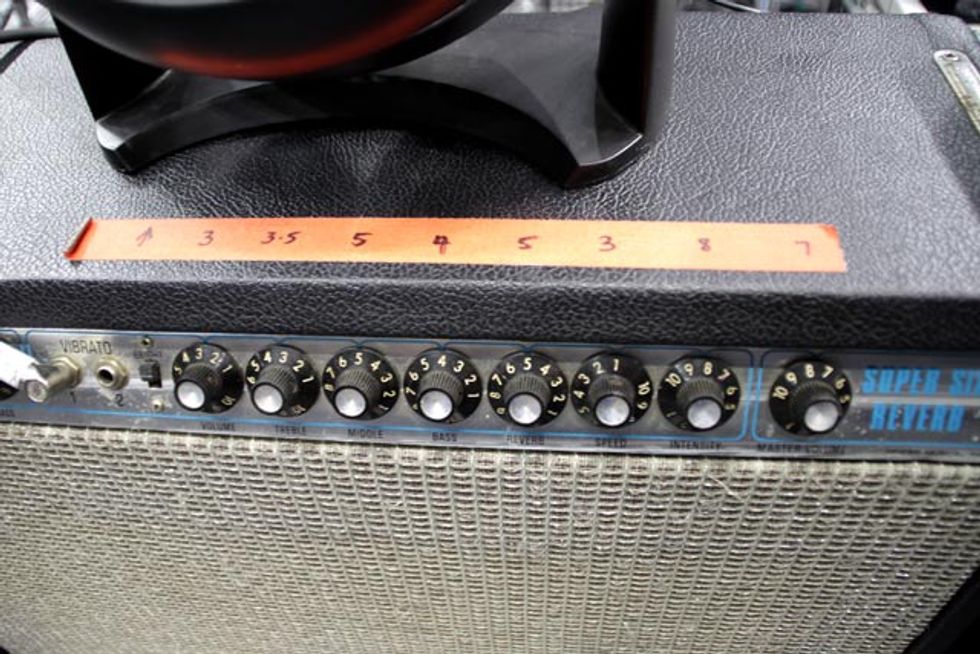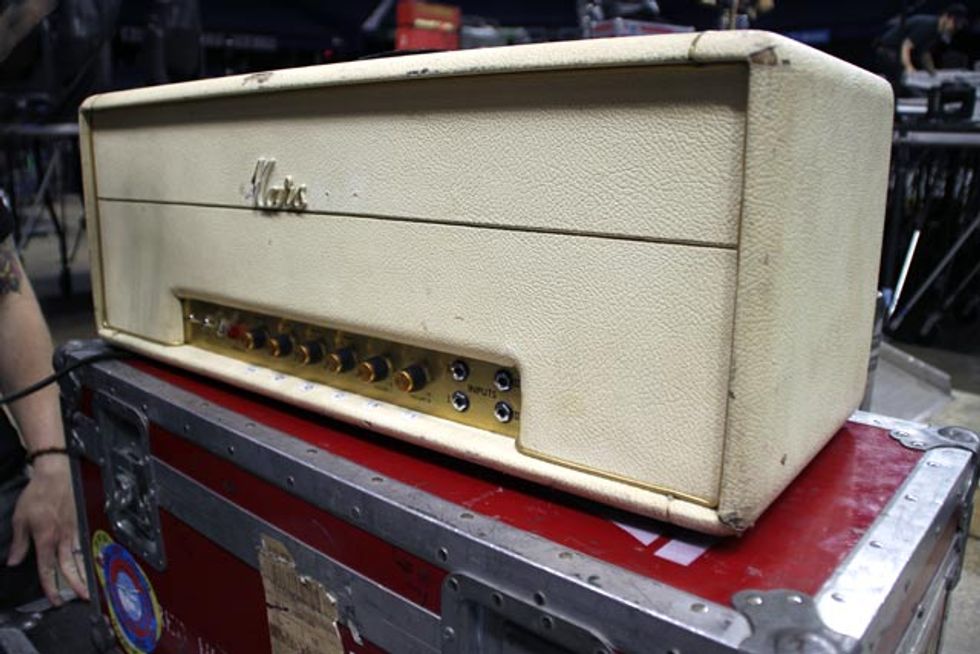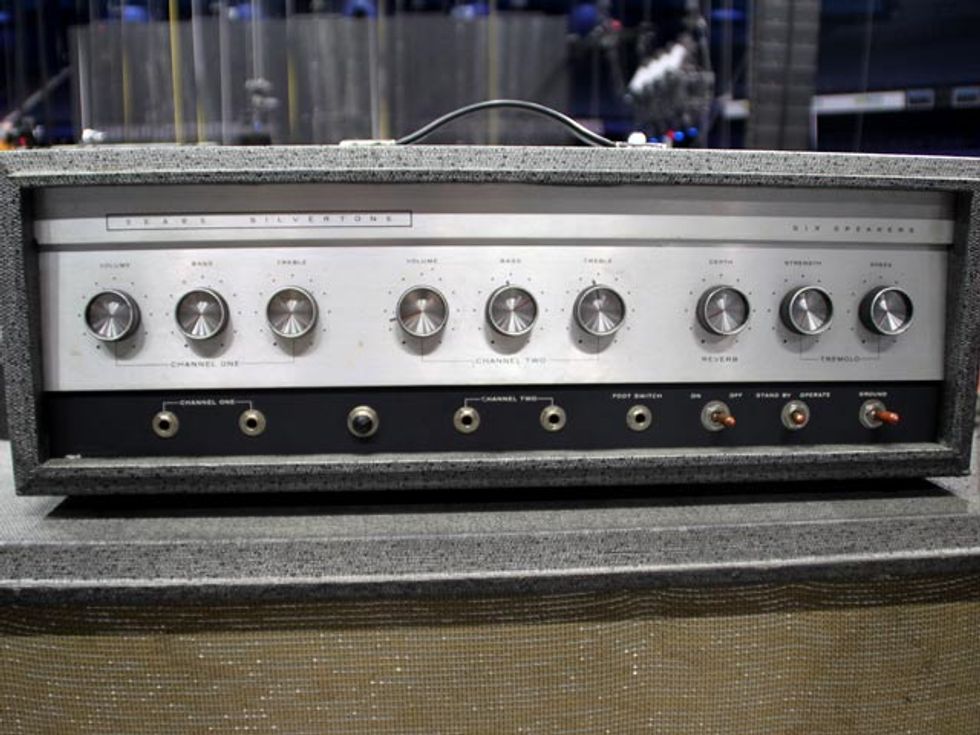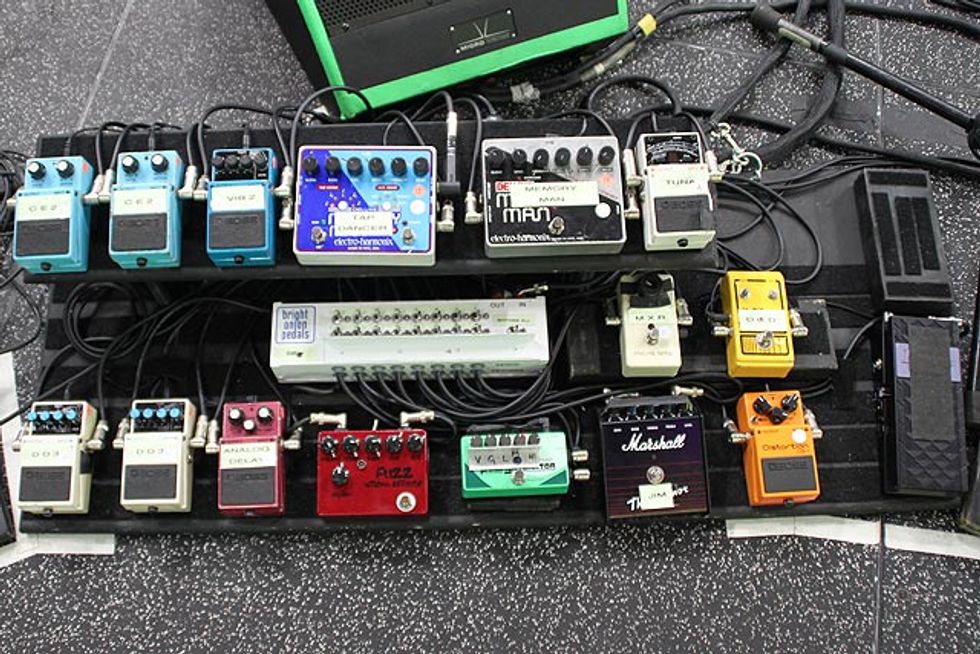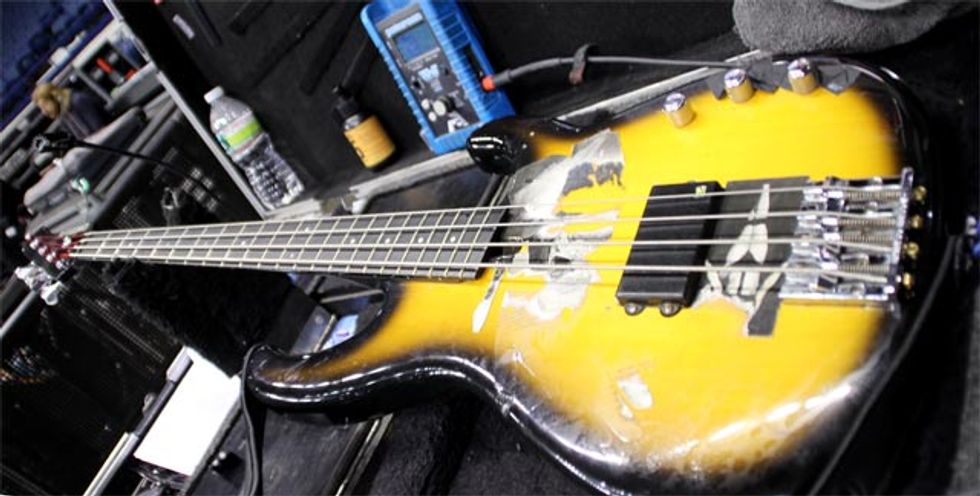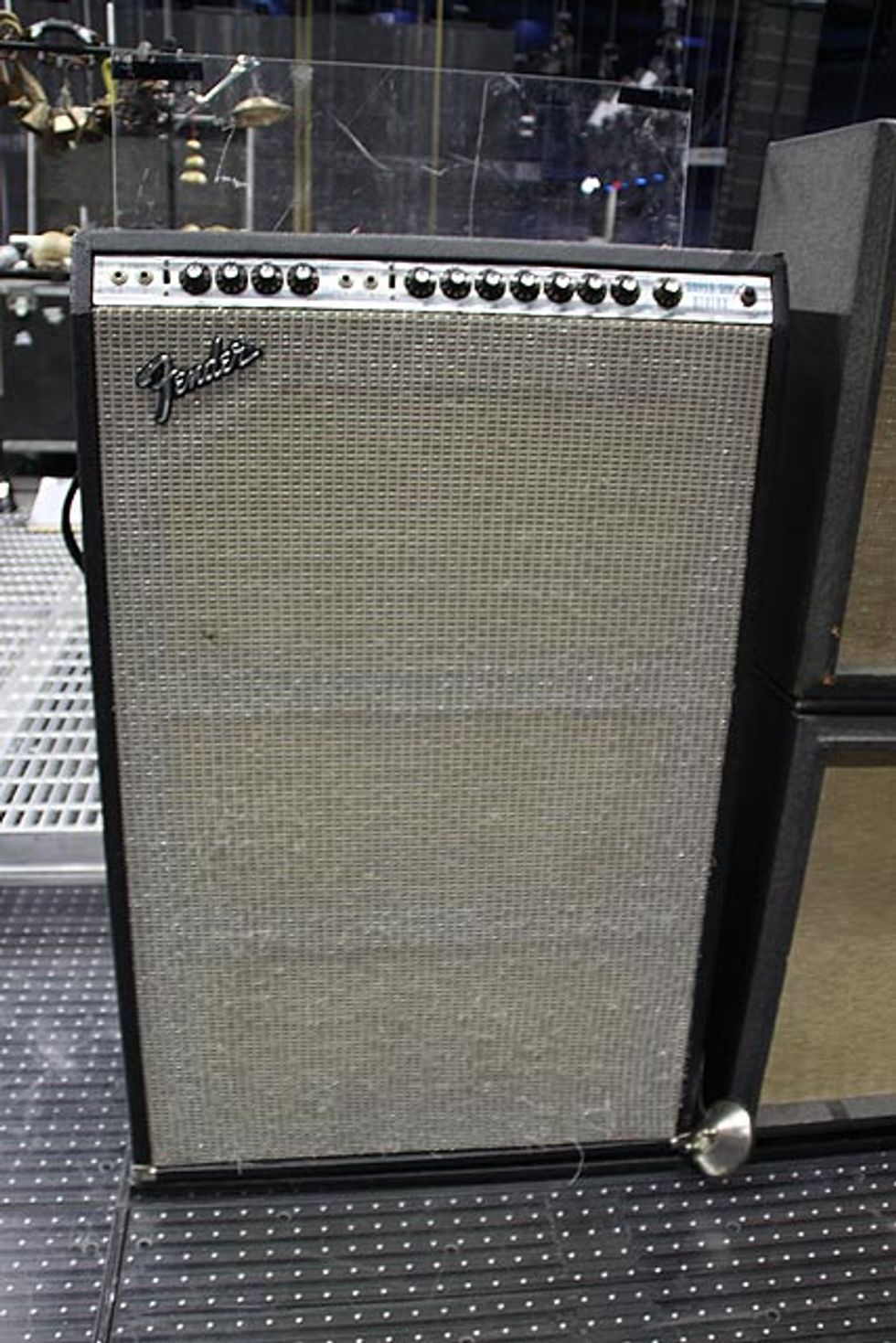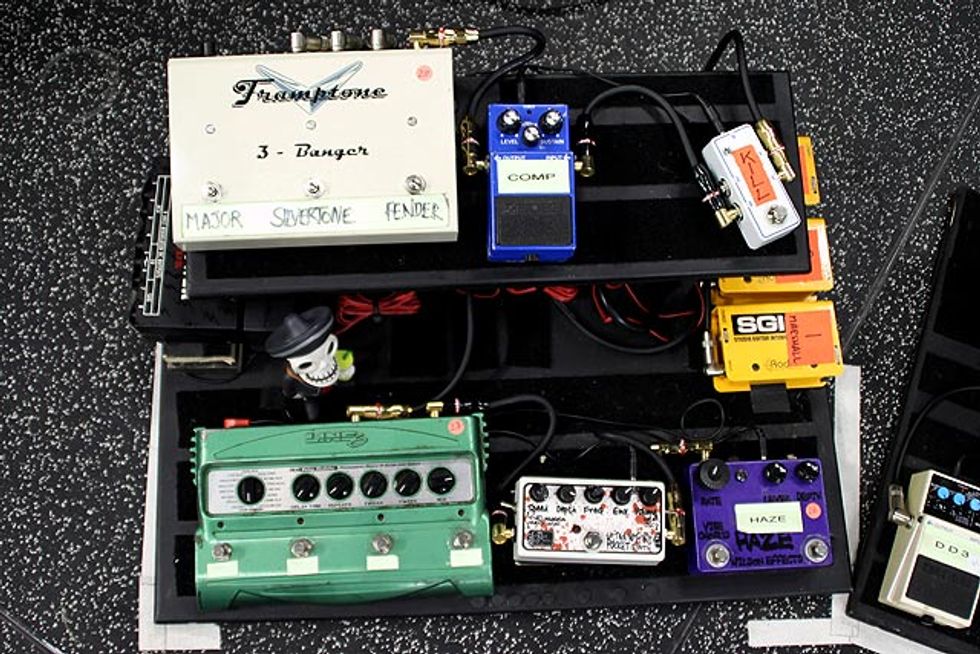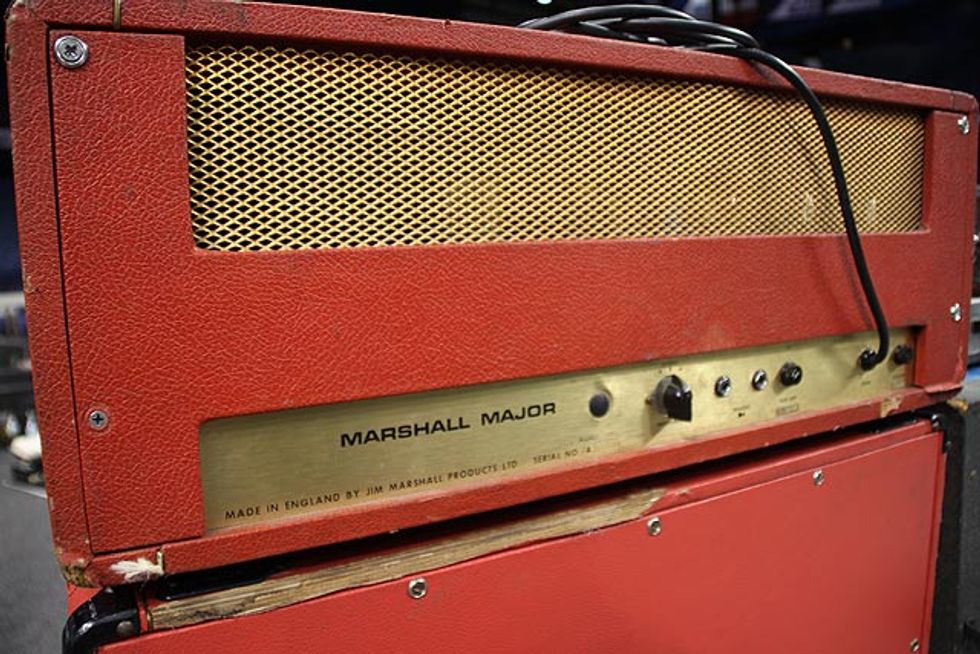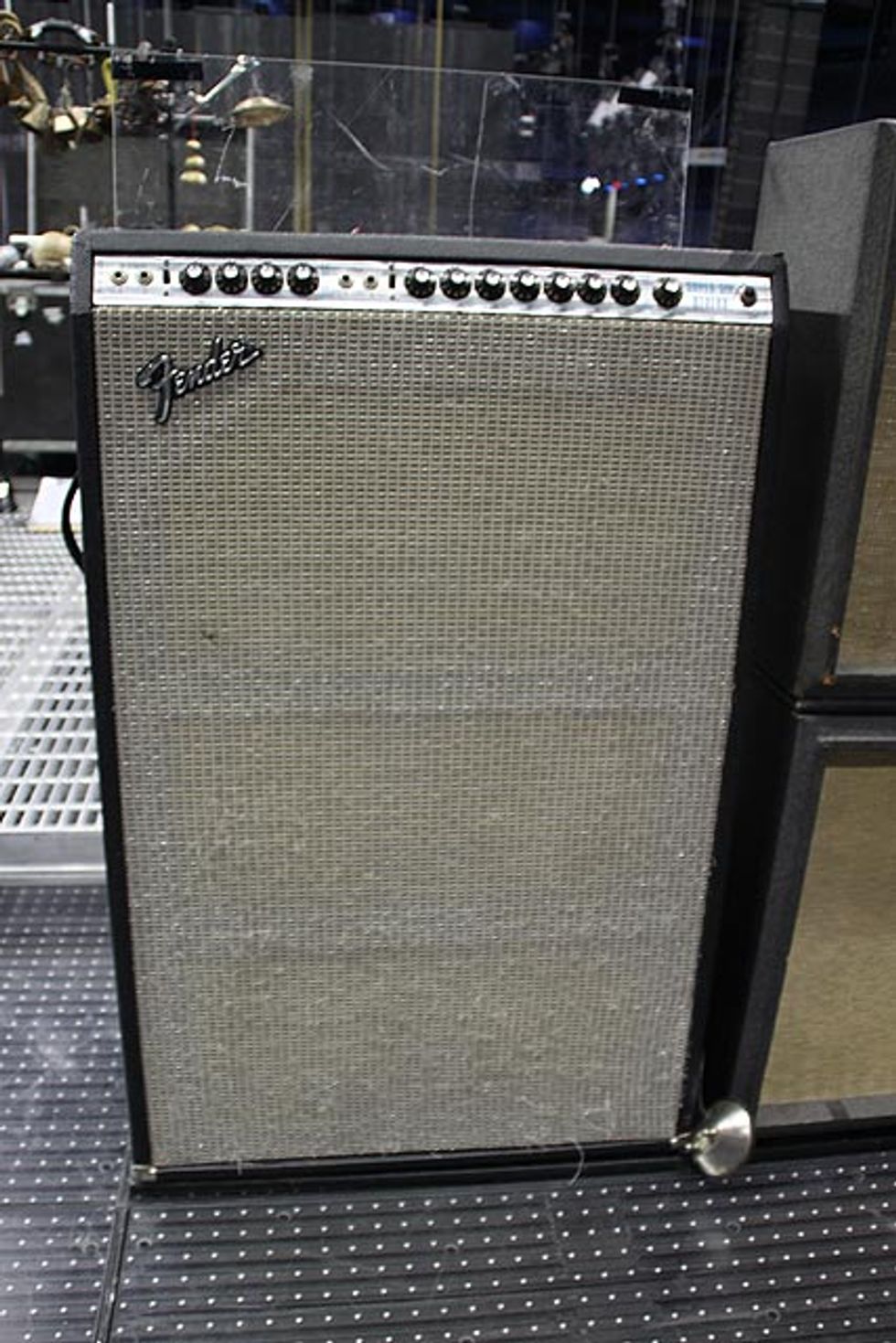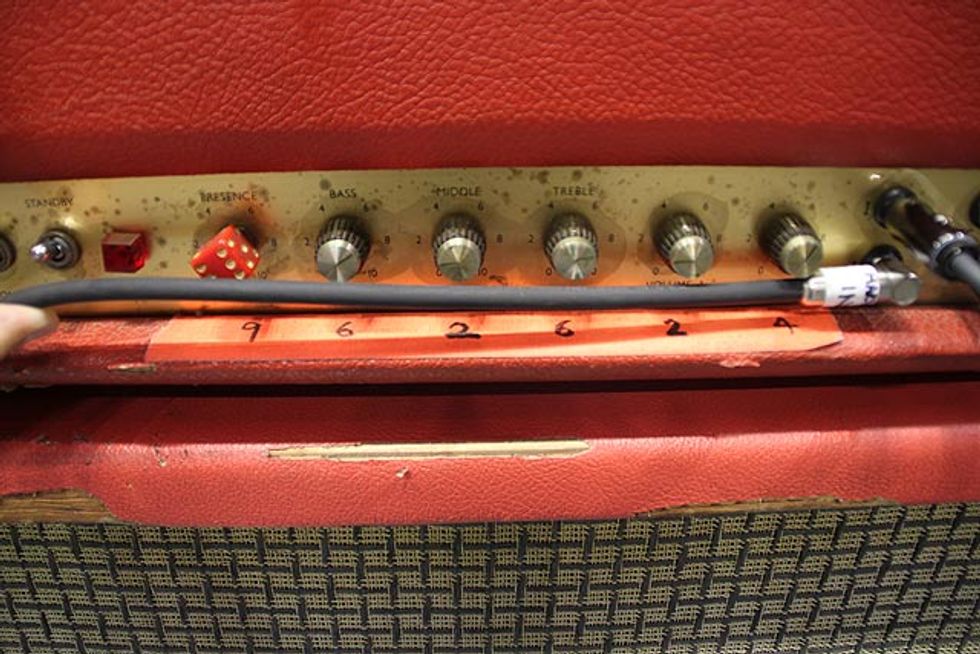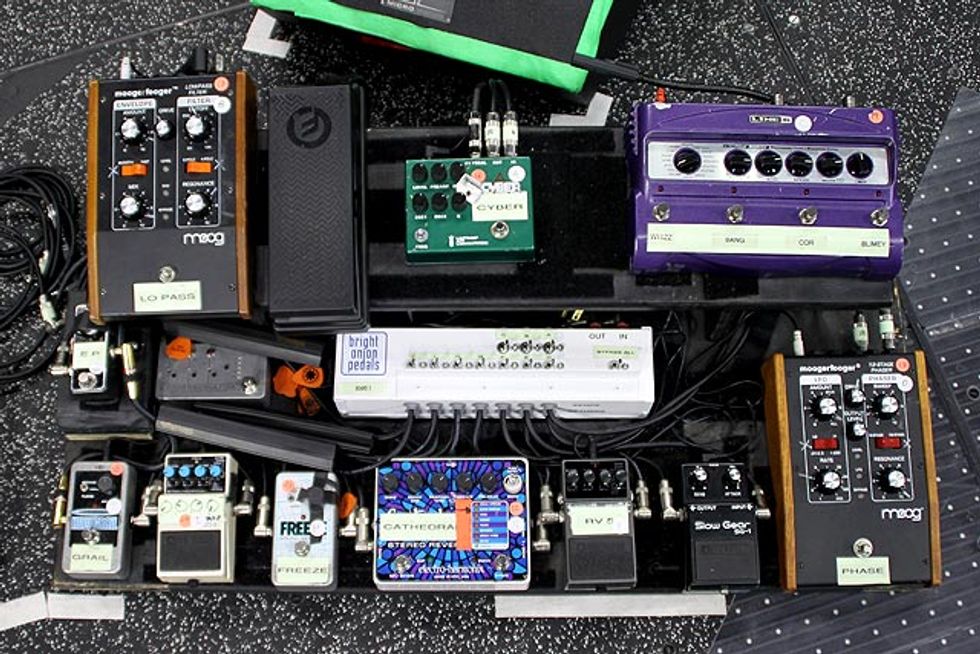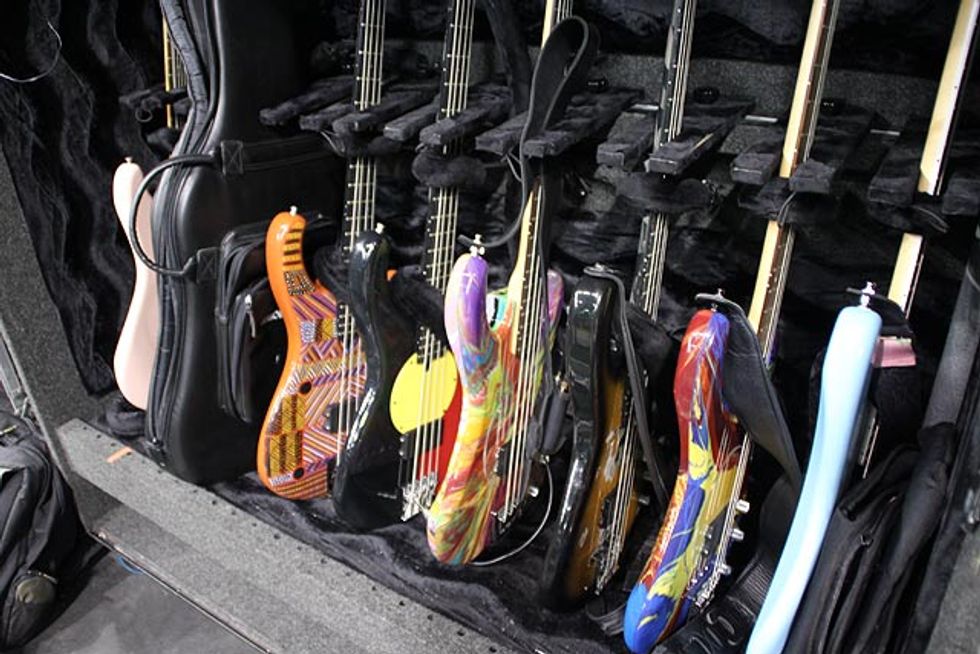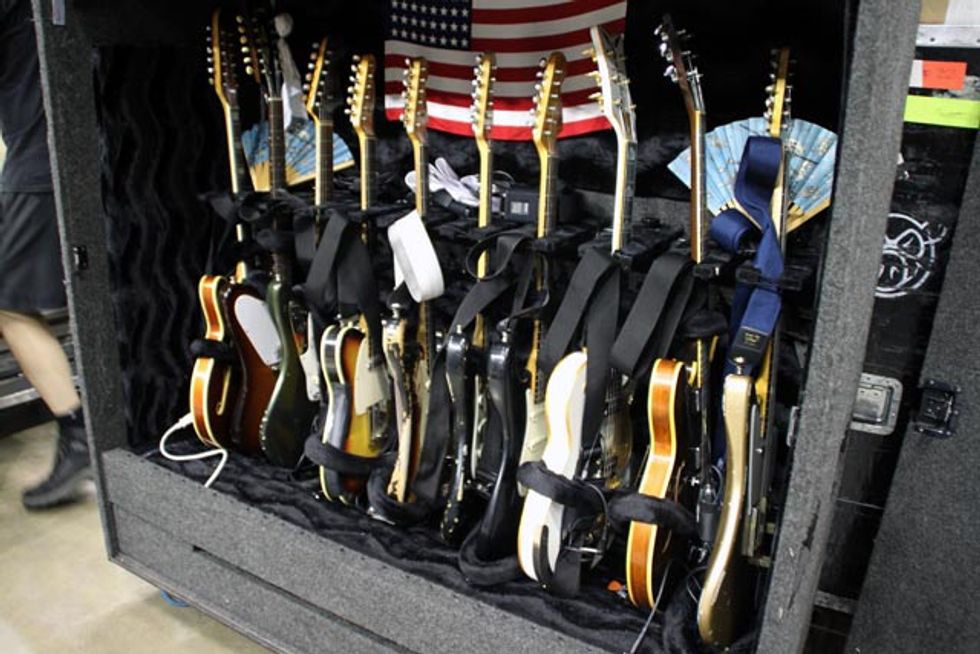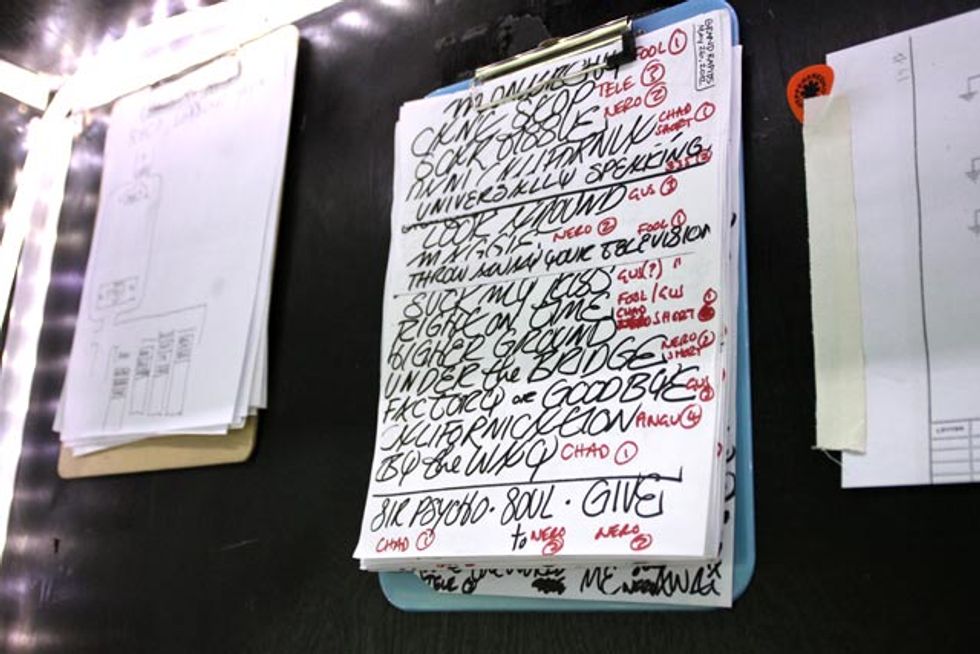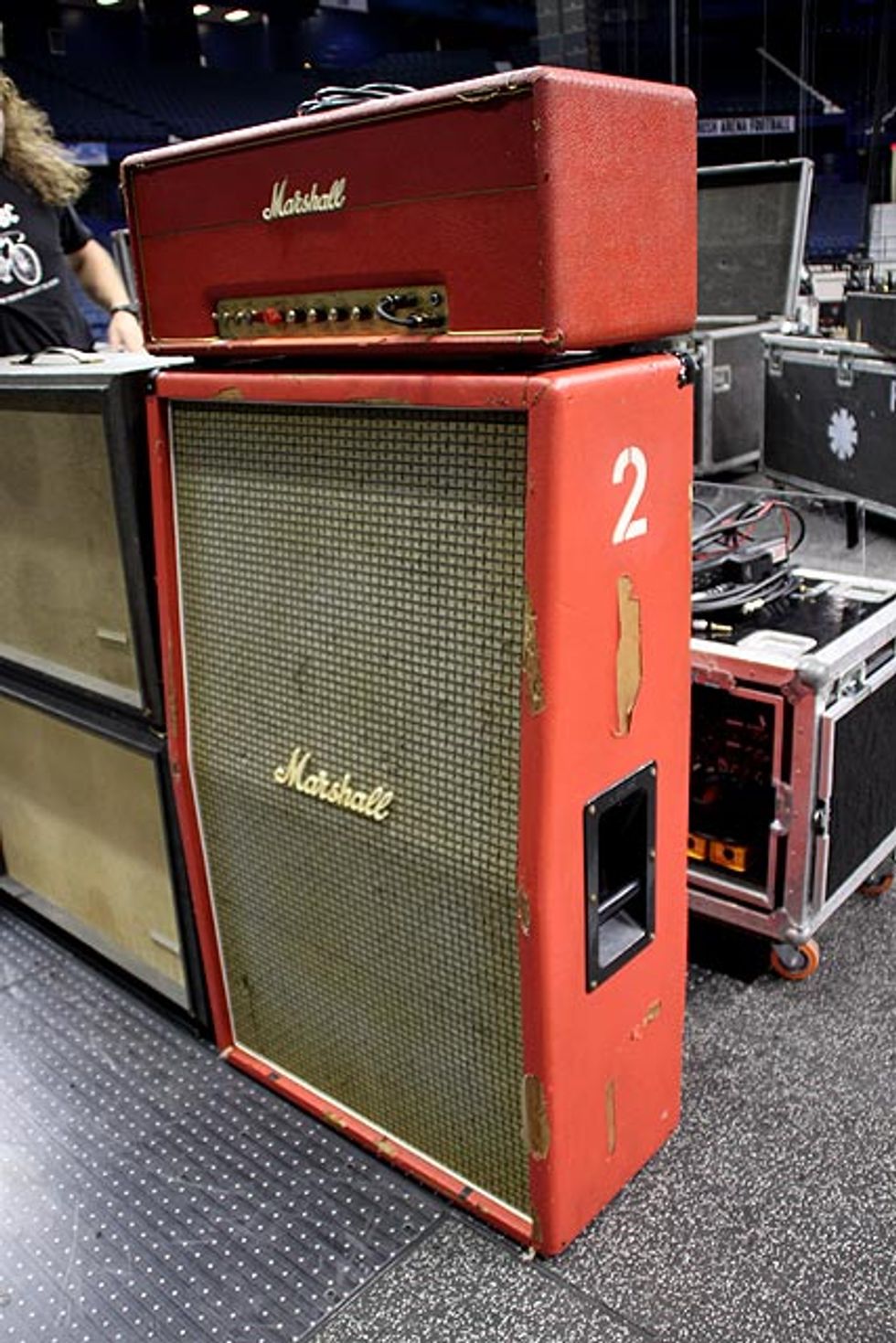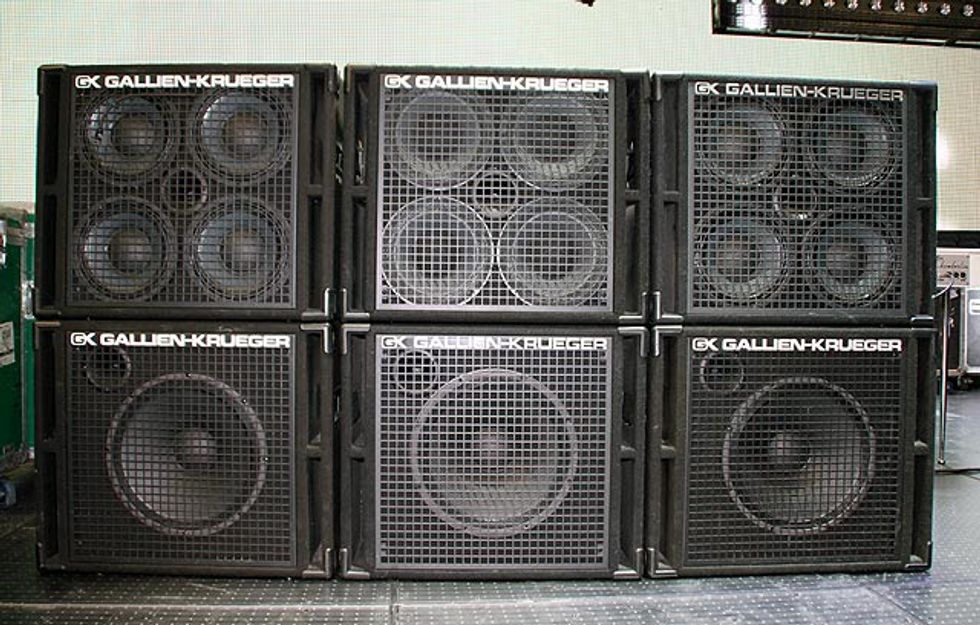 Watch our Rig Rundown videos for even more details on the rigs! Click here to see Flea's | Click here to see Josh's.