What Alex Lifeson and Geddy Lee are using on their "Clockwork Angels" tour.
Geddy Lee's No. 1 1972 Jazz Bass
His No. 1 bass carries most of the show, and is on its third neck; a maple Fender Custom Shop version with a 9" radius that guitar tech John "Skully" McIntosh says has "a little more mass than the typical Geddy Lee-style neck." The pickups are original, though the bridge was rewound to virtually original specs by Mojo Tone. Like all of Lee's Jazz basses, the '72 has a Badass II bridge.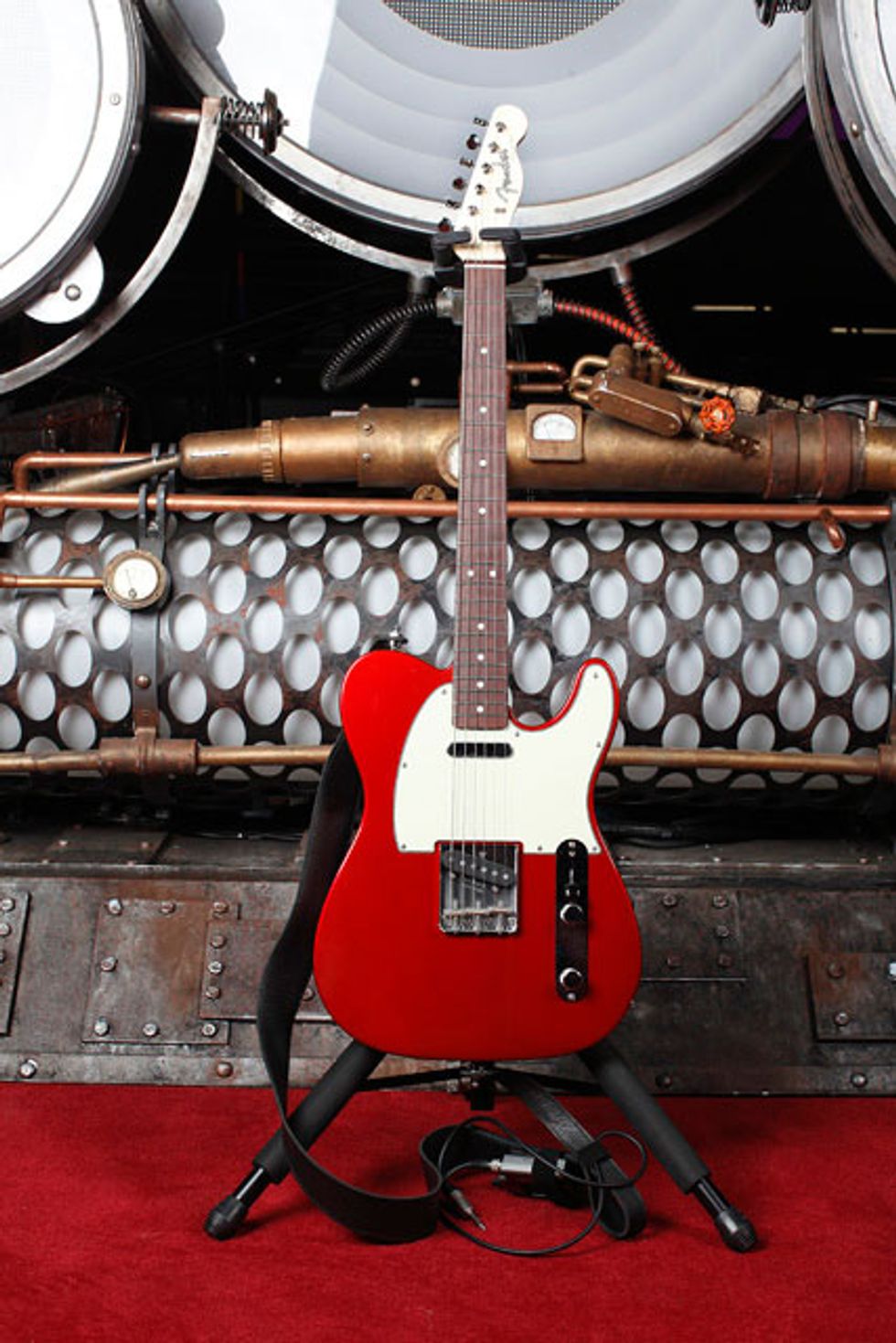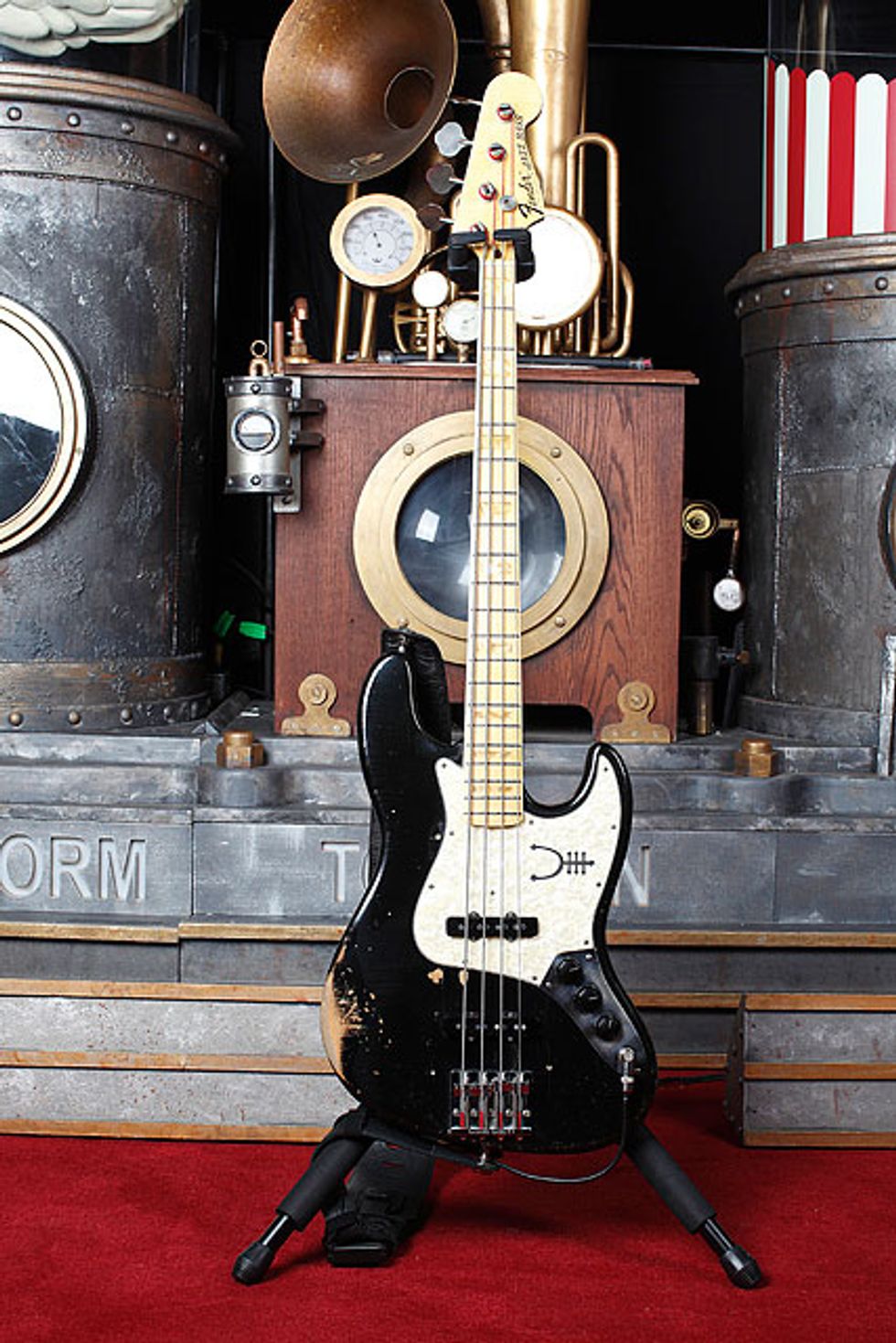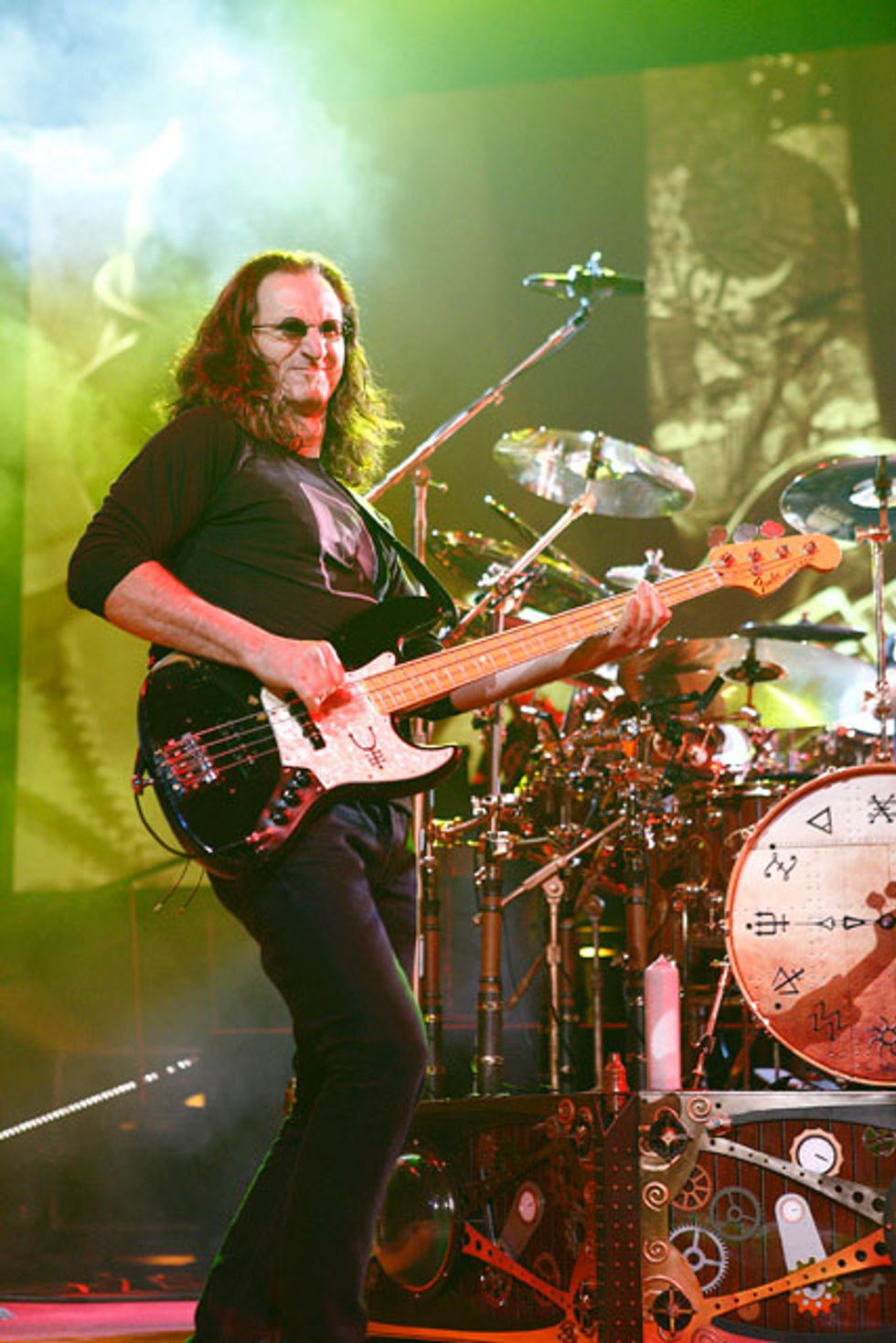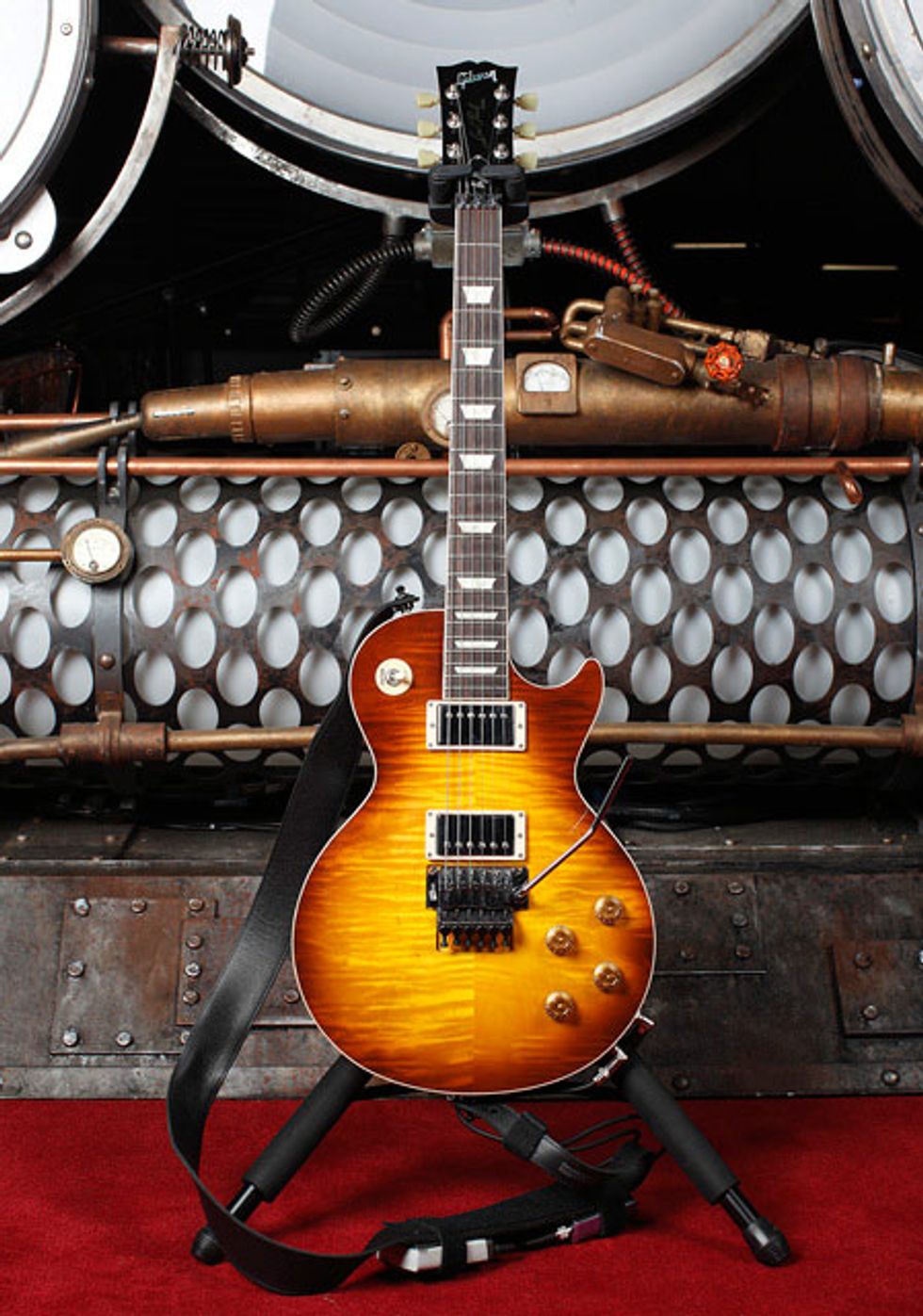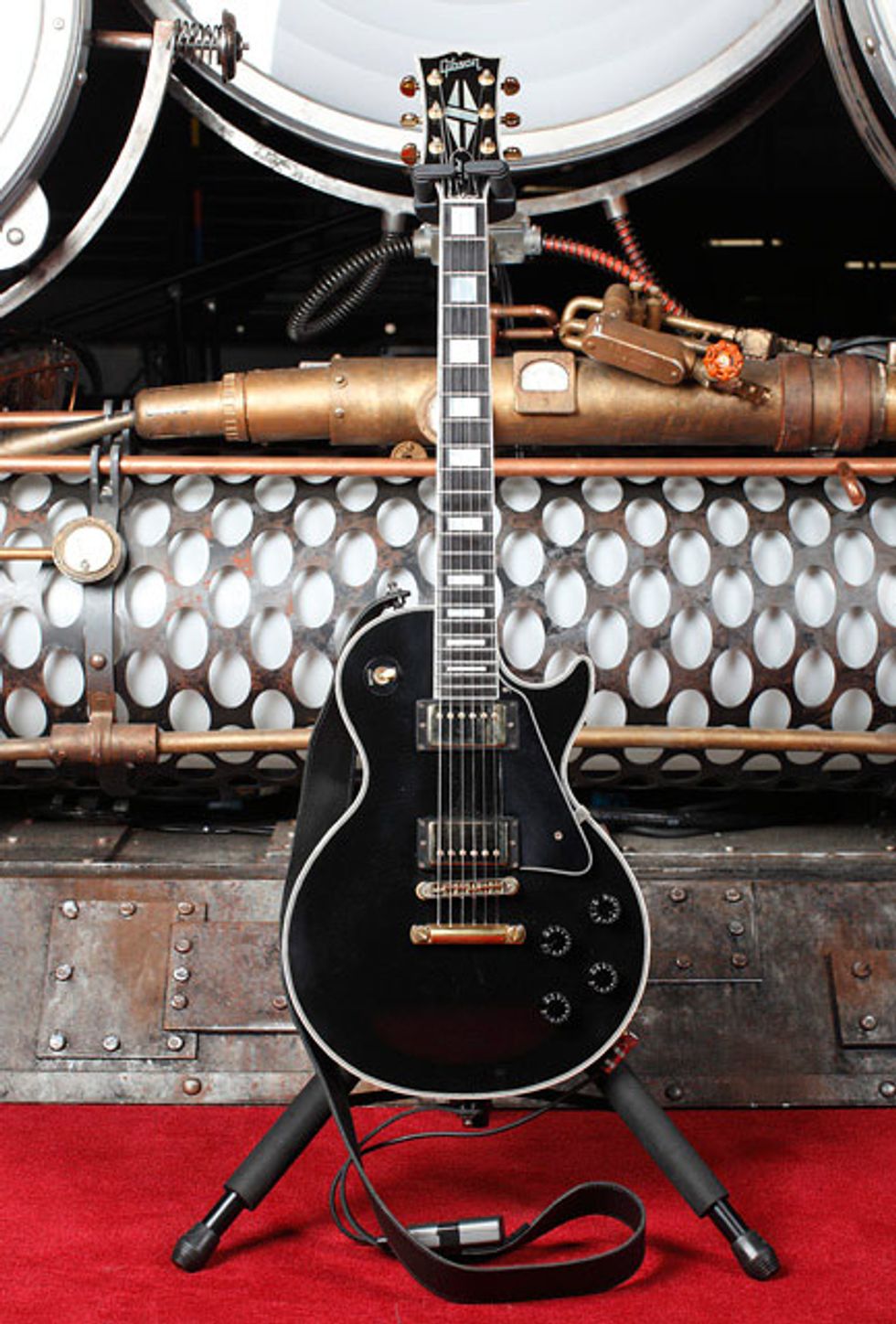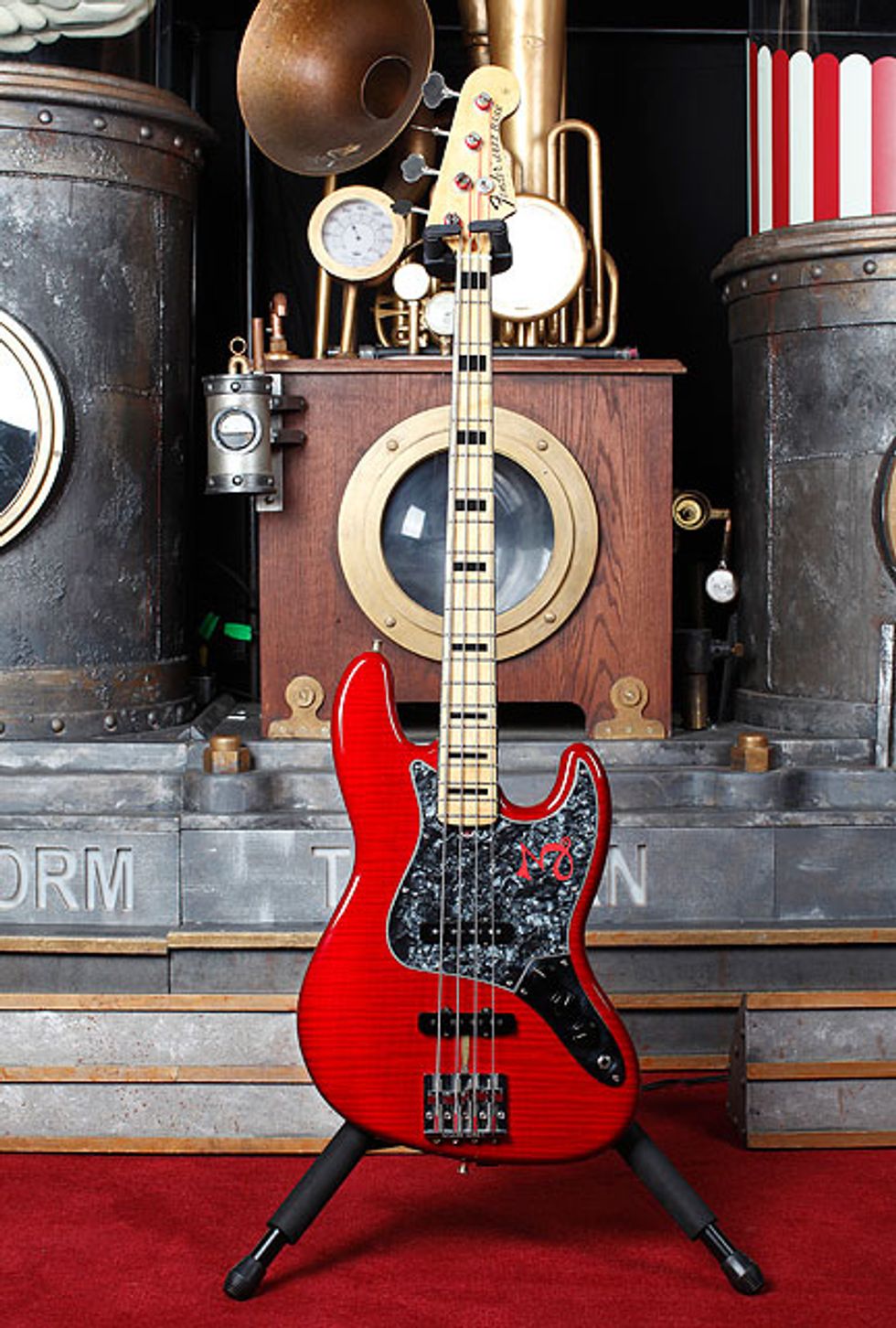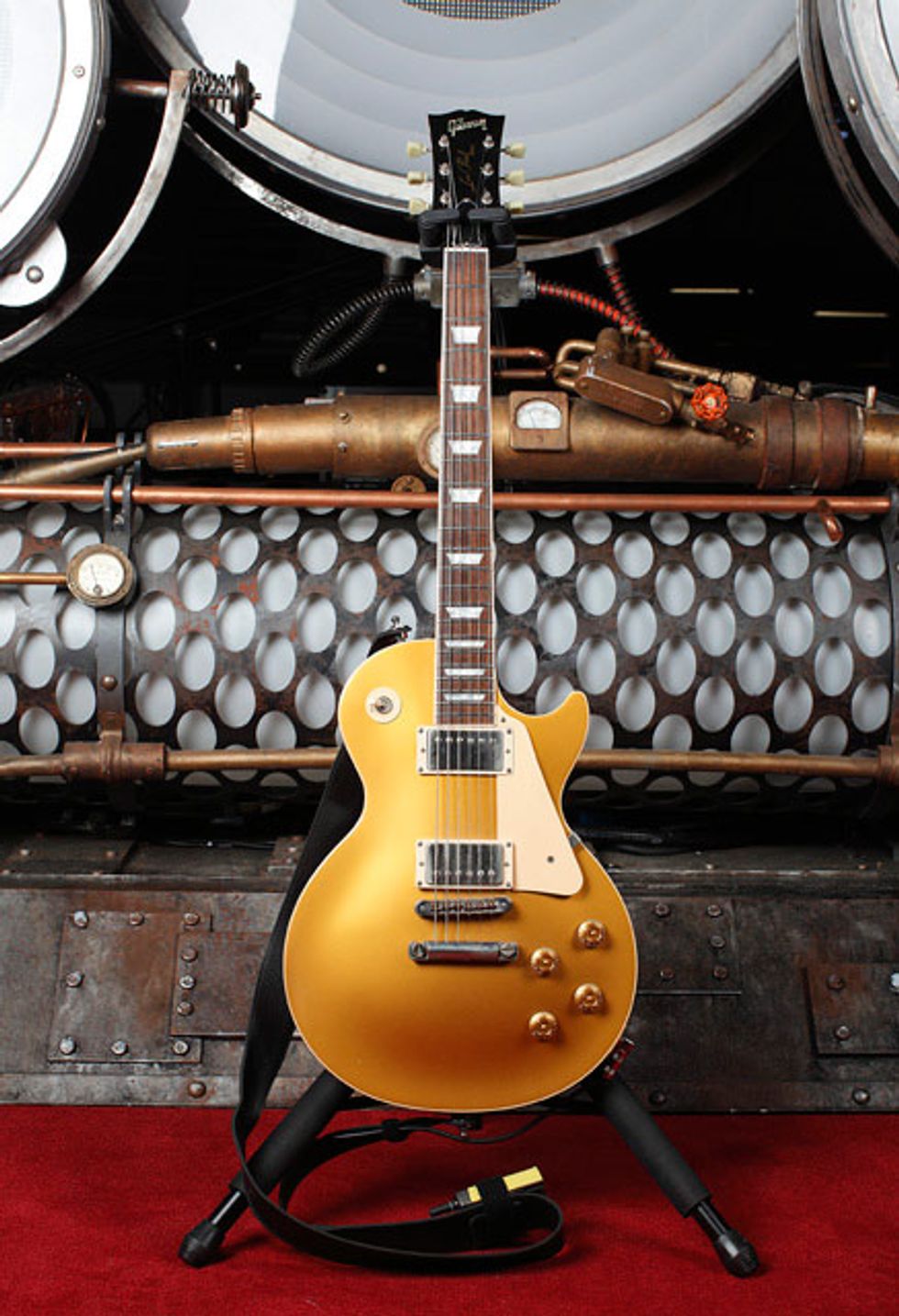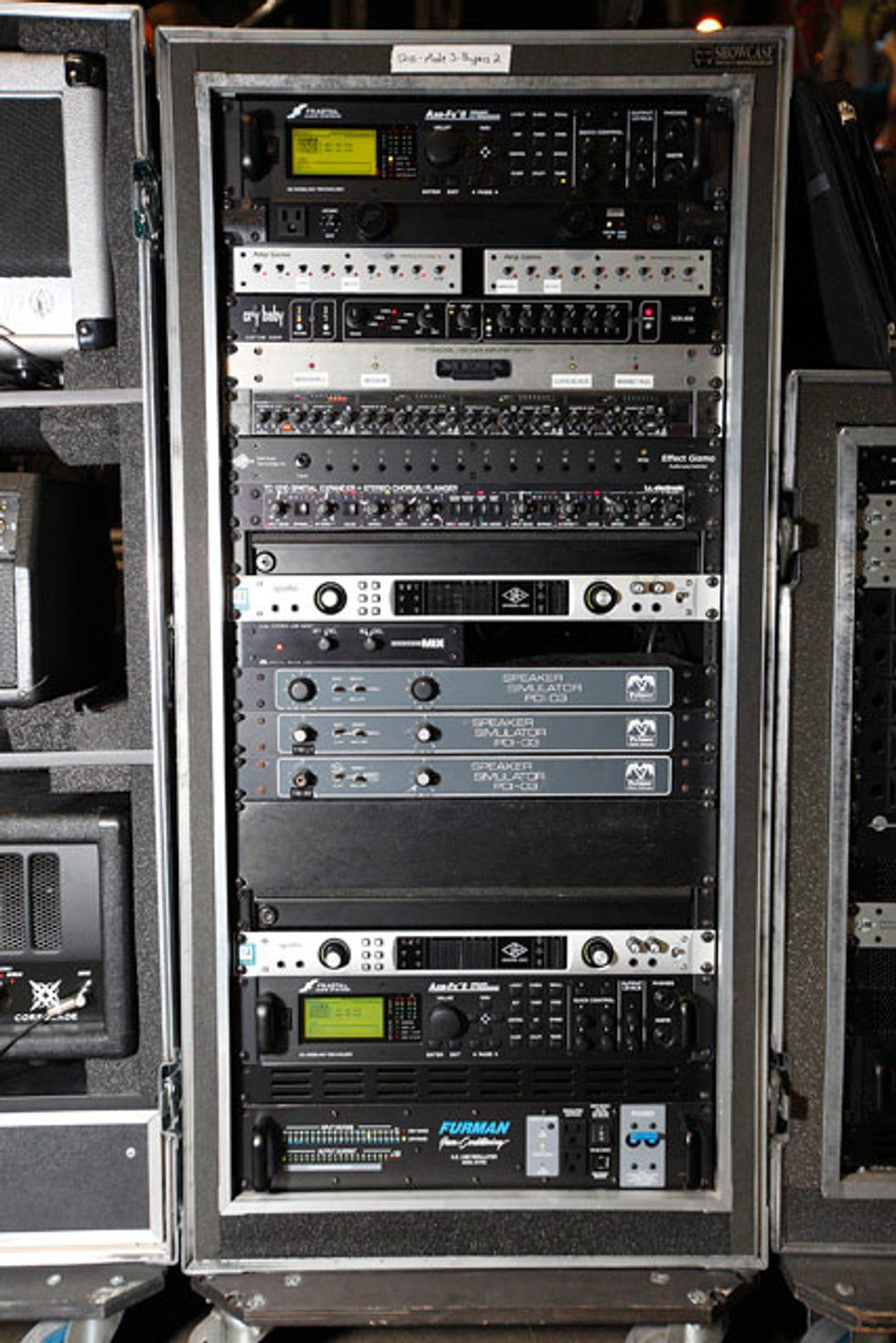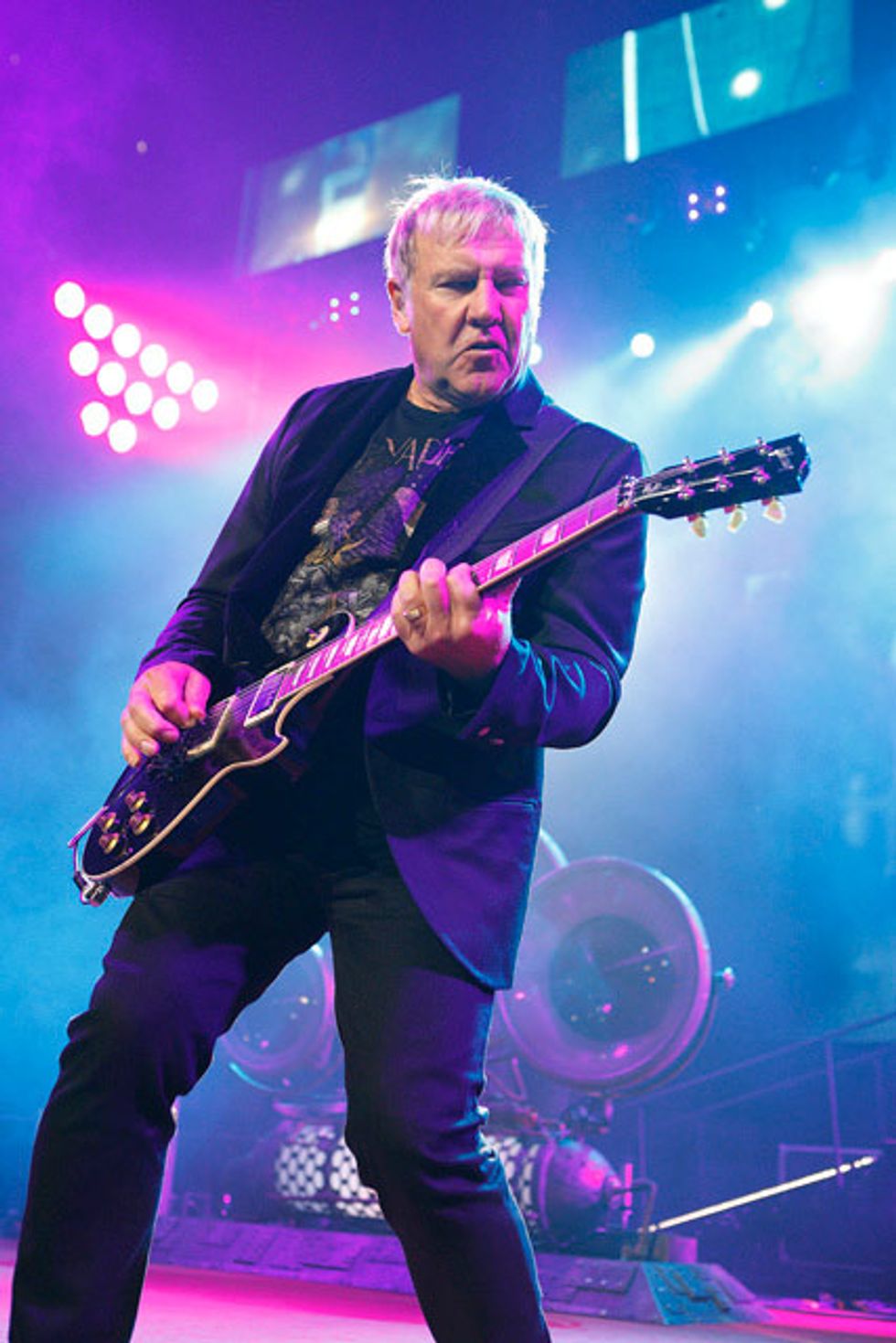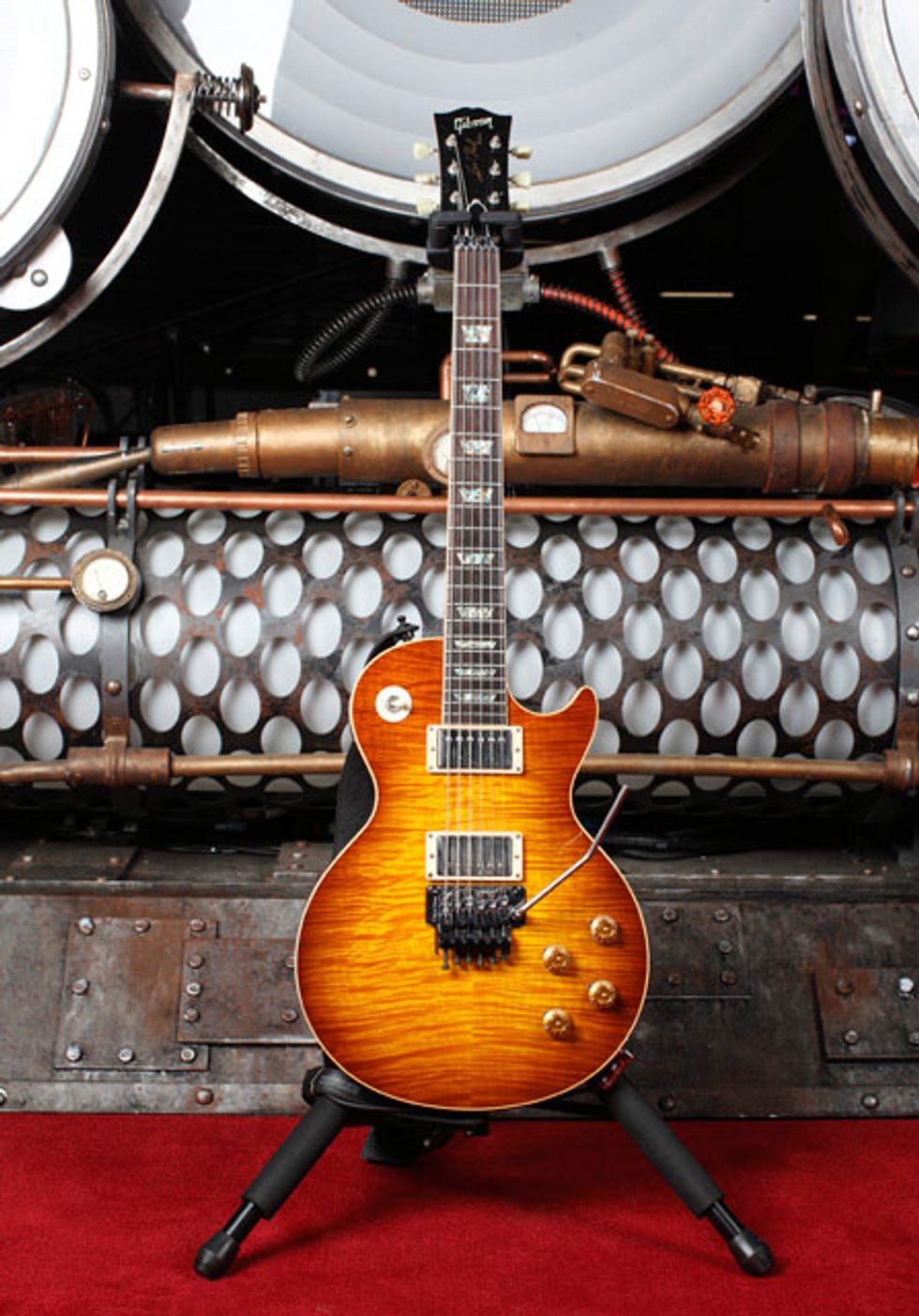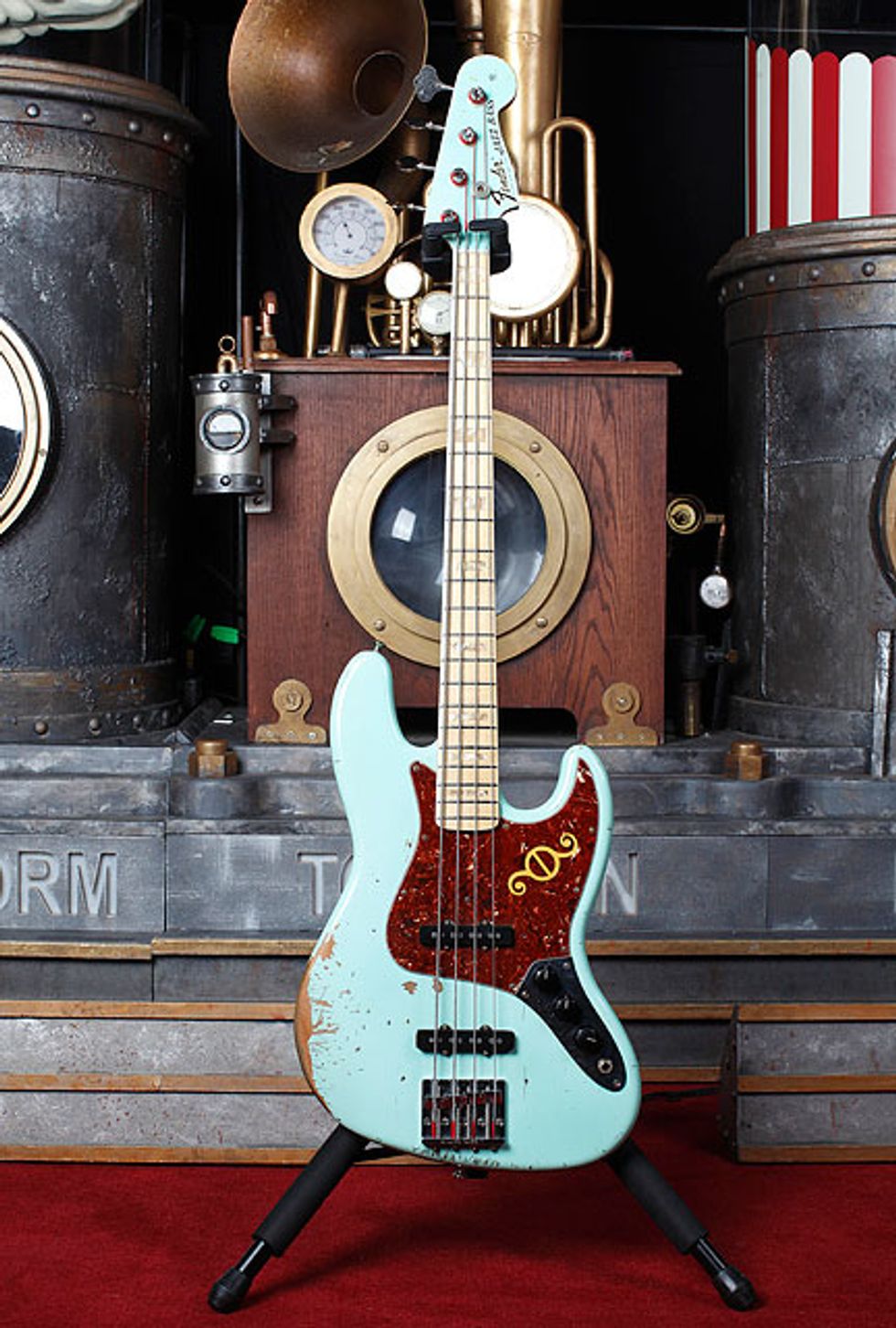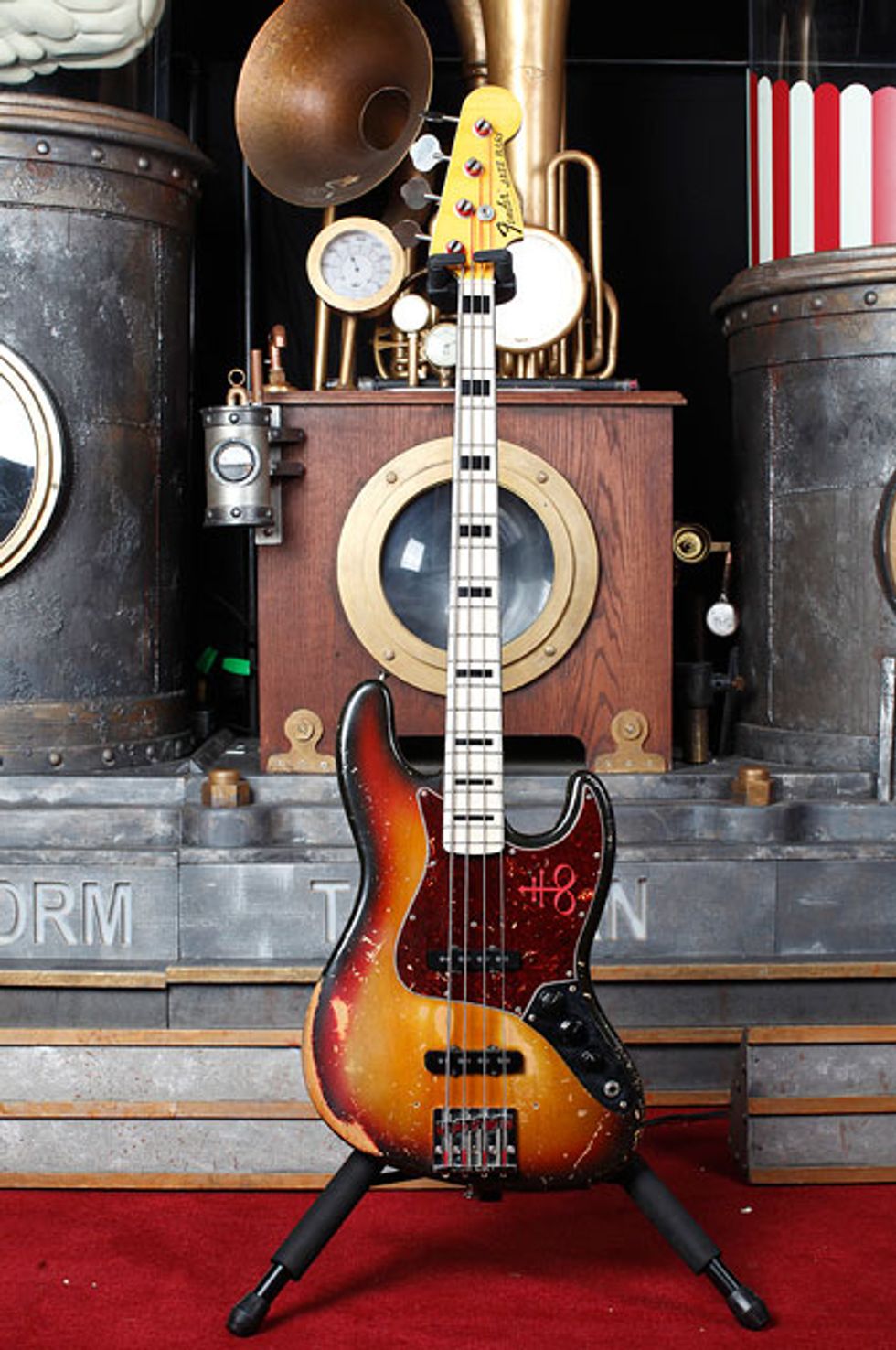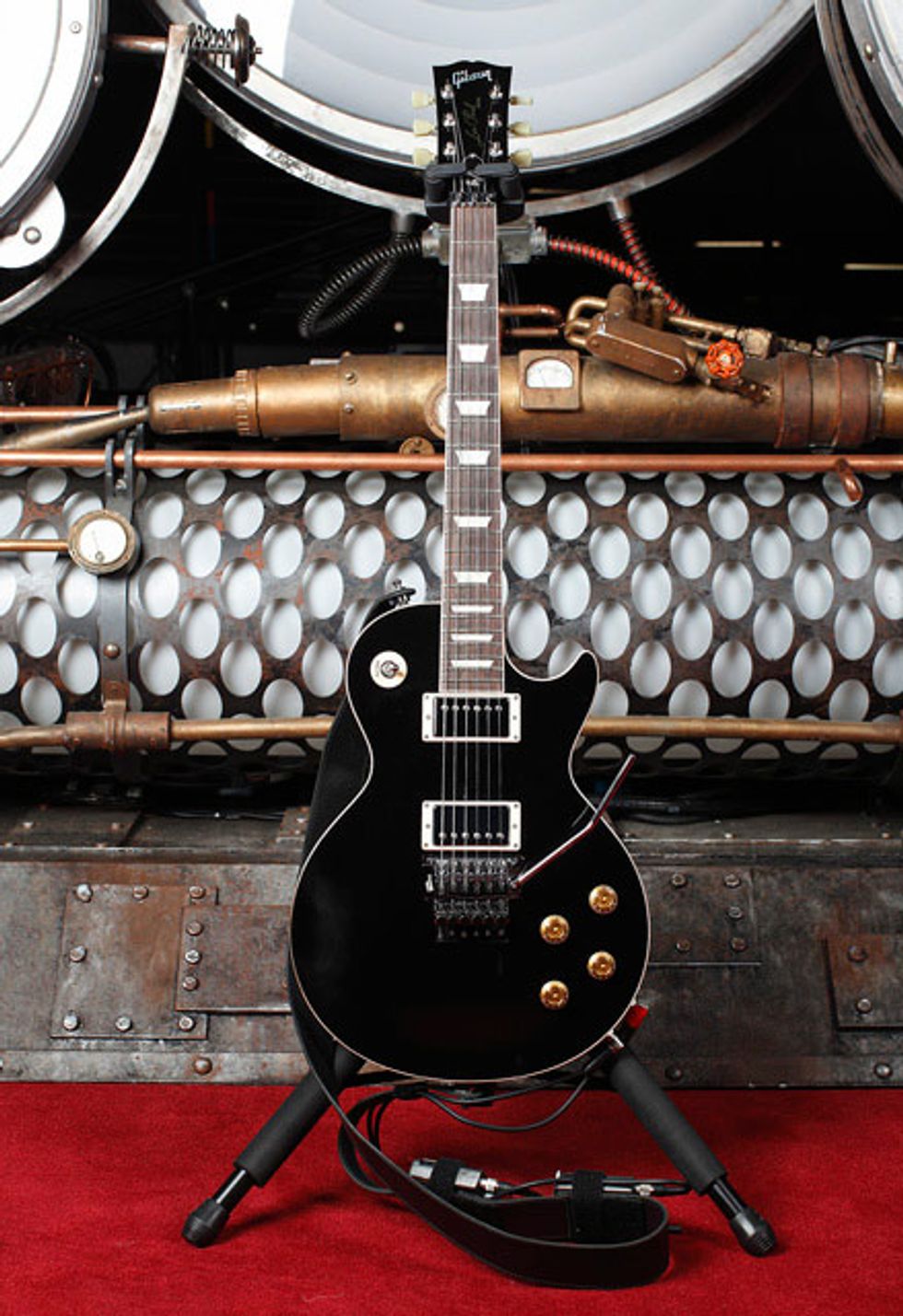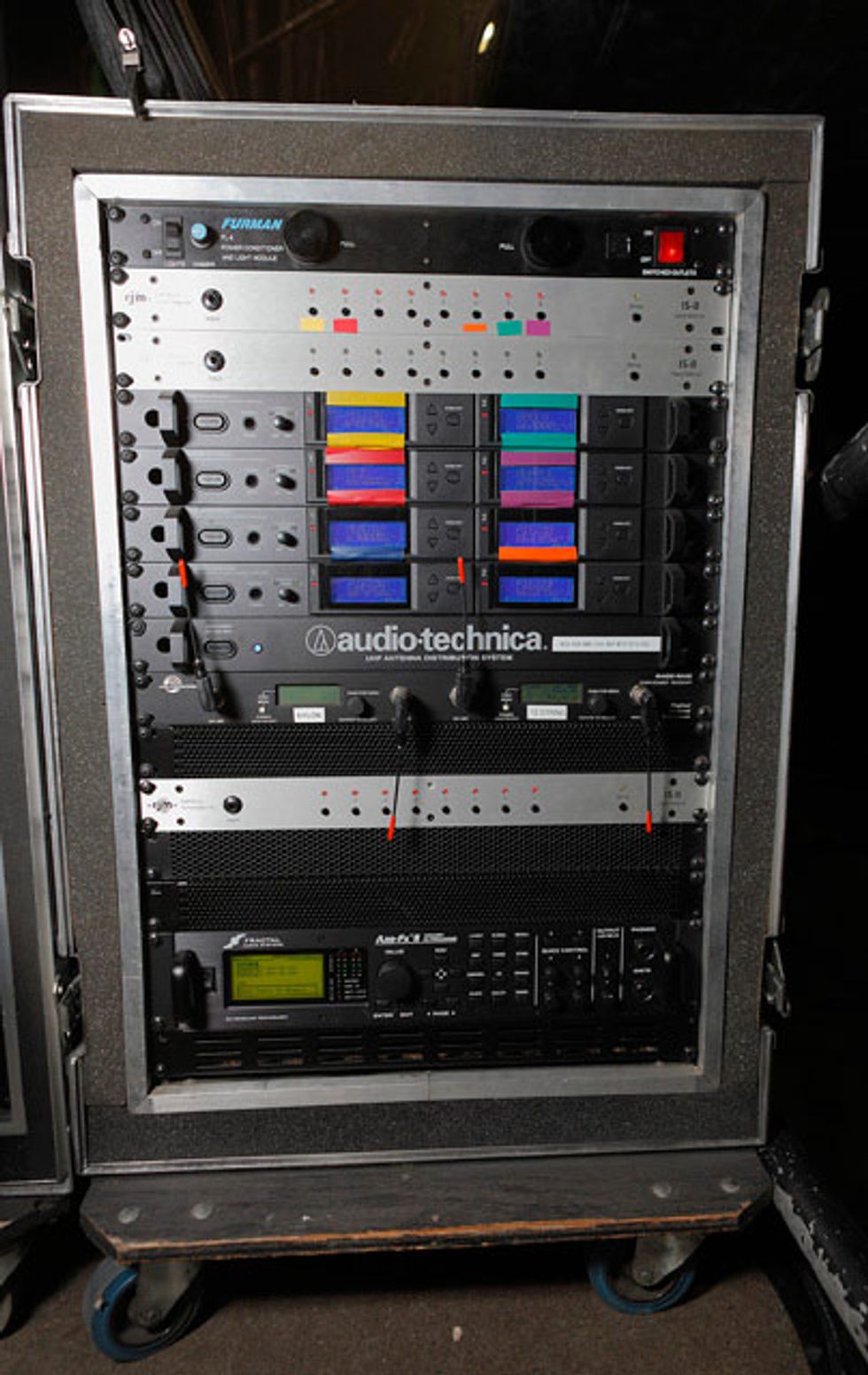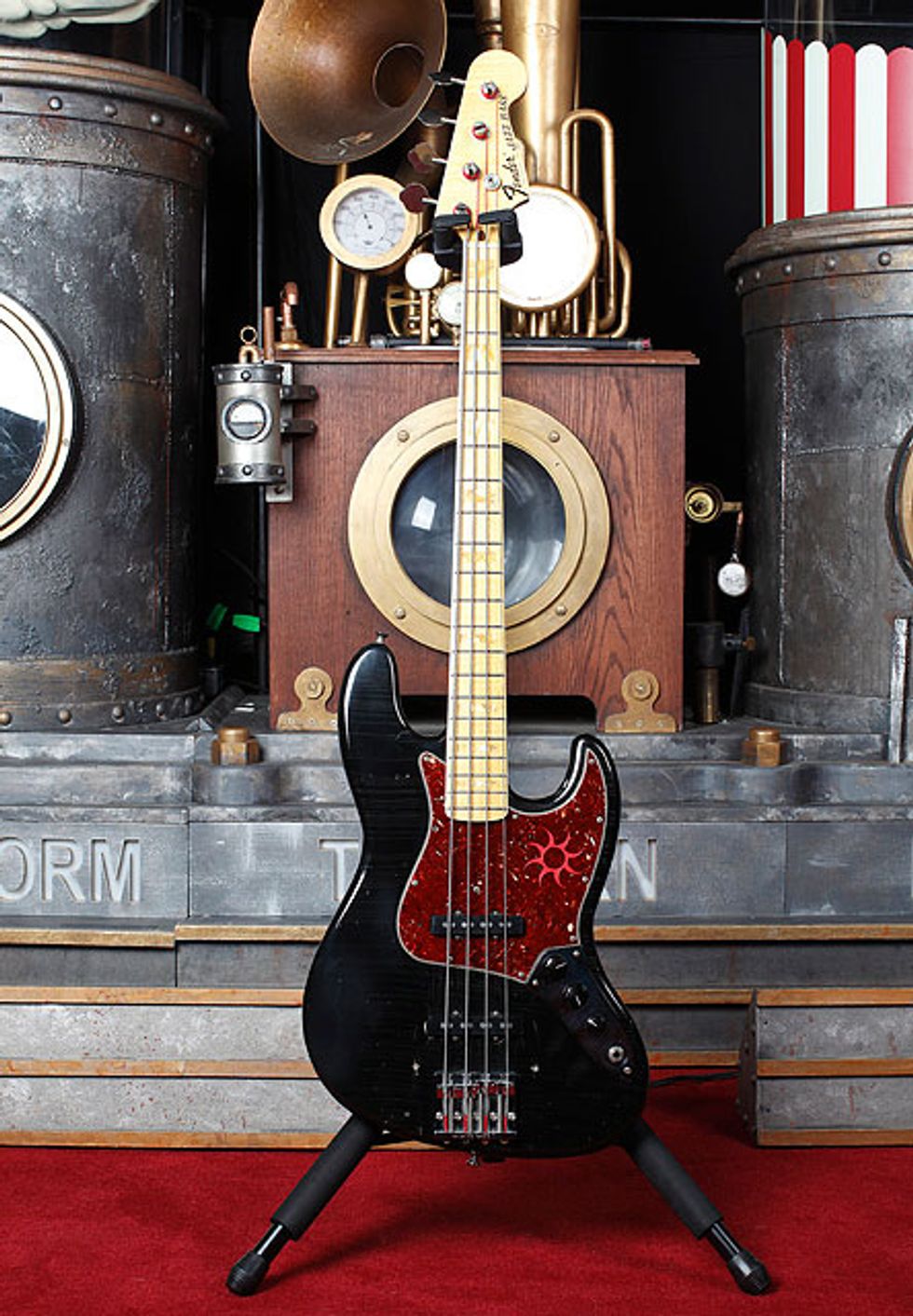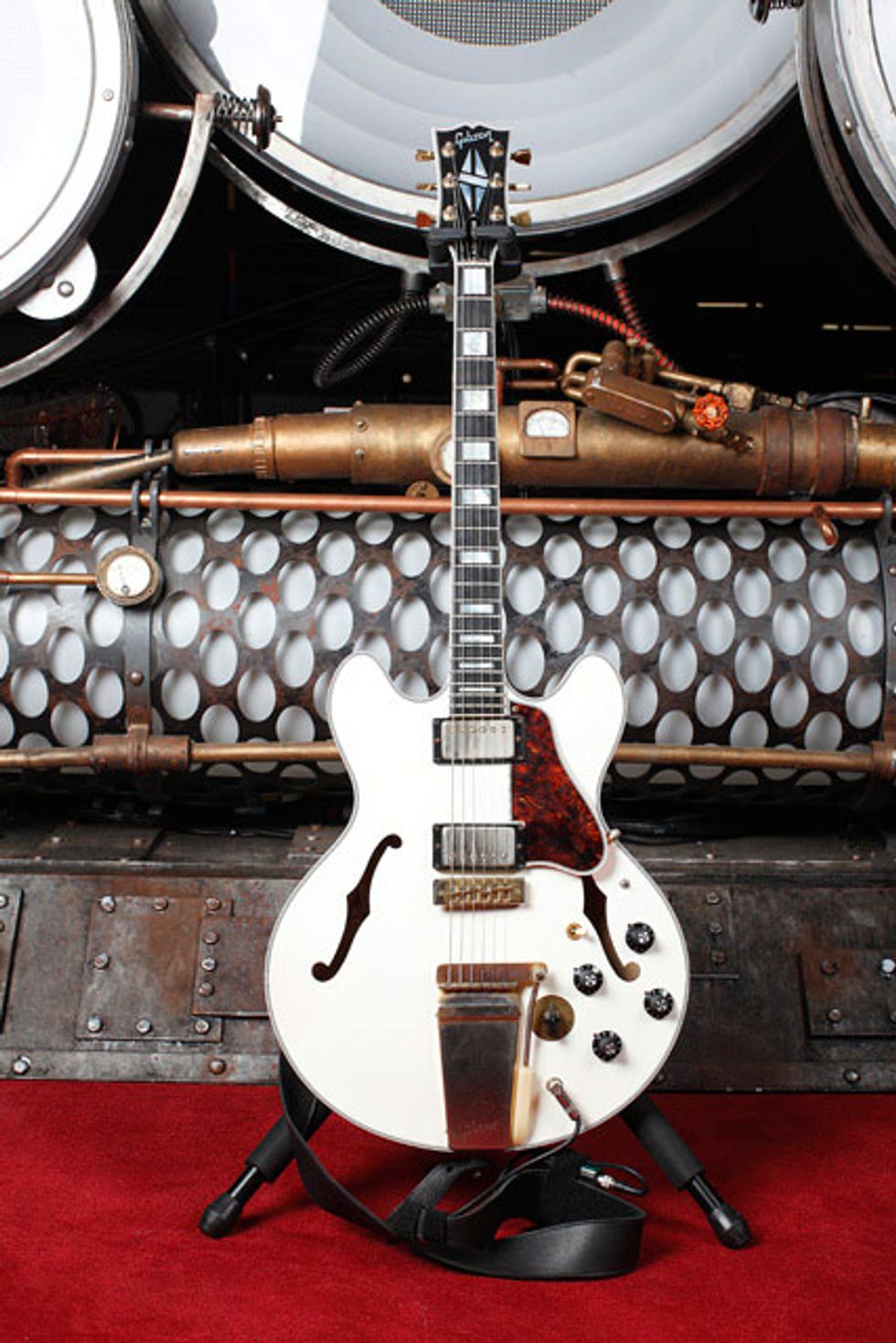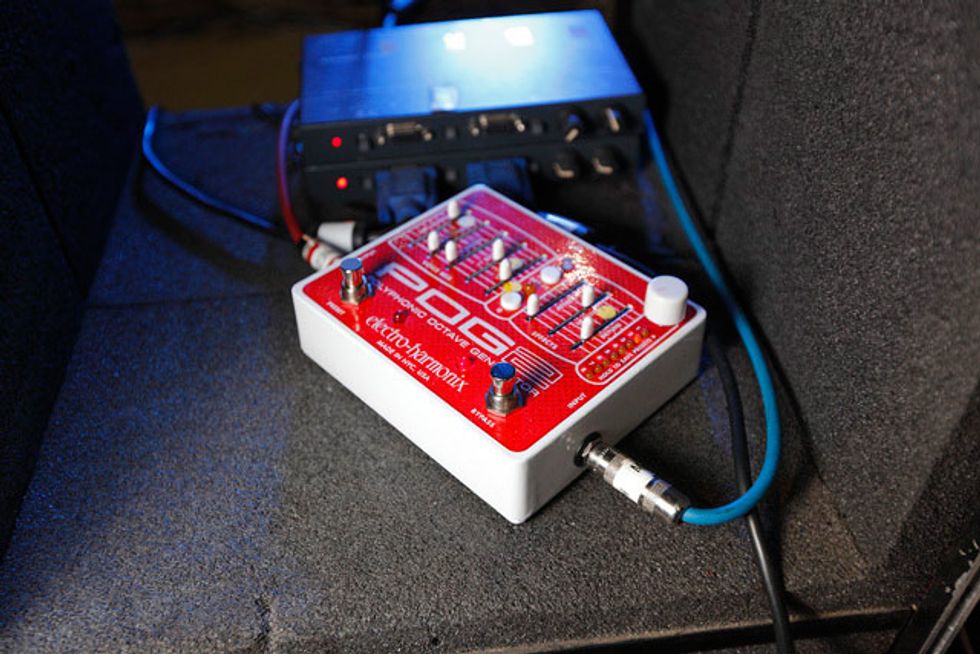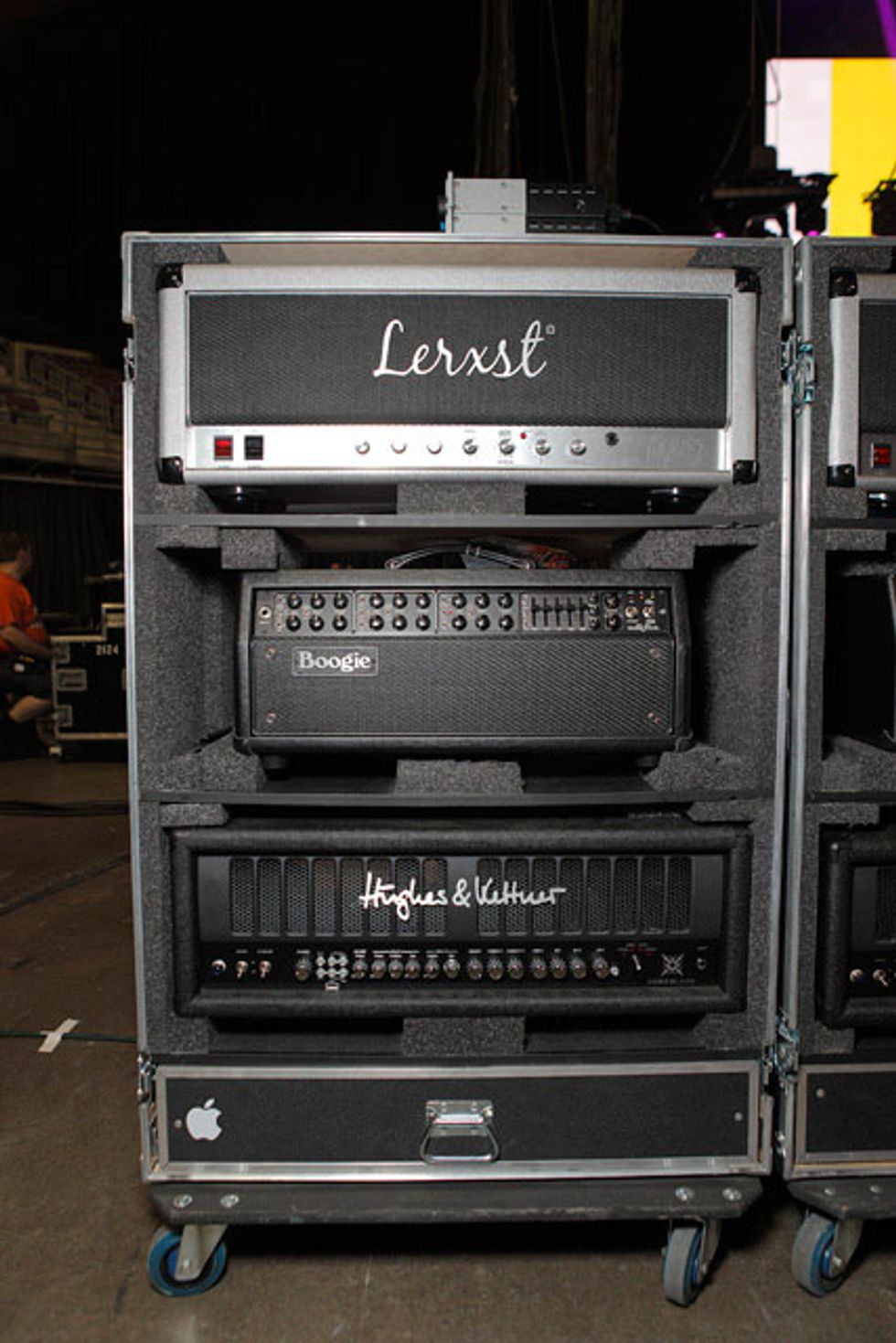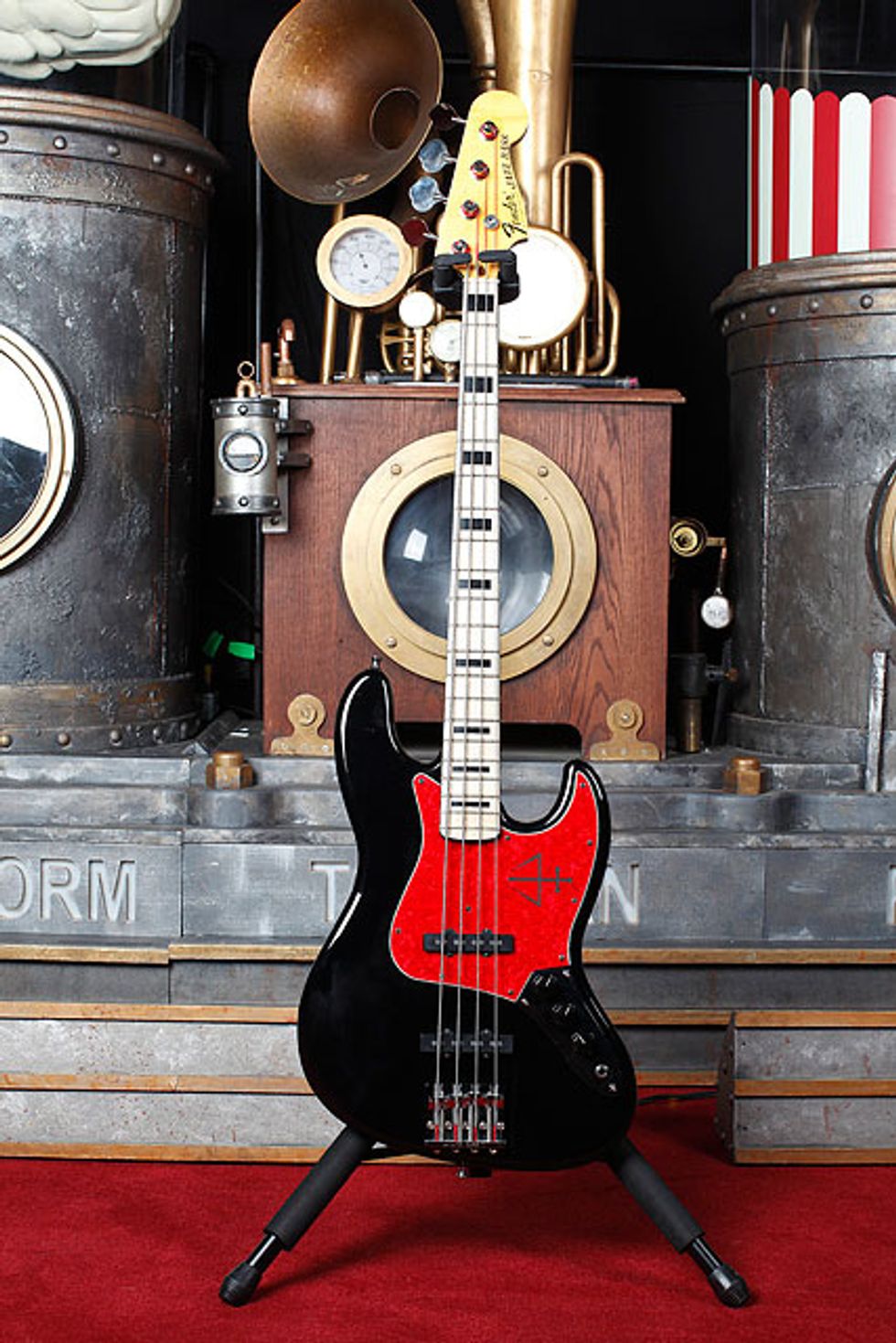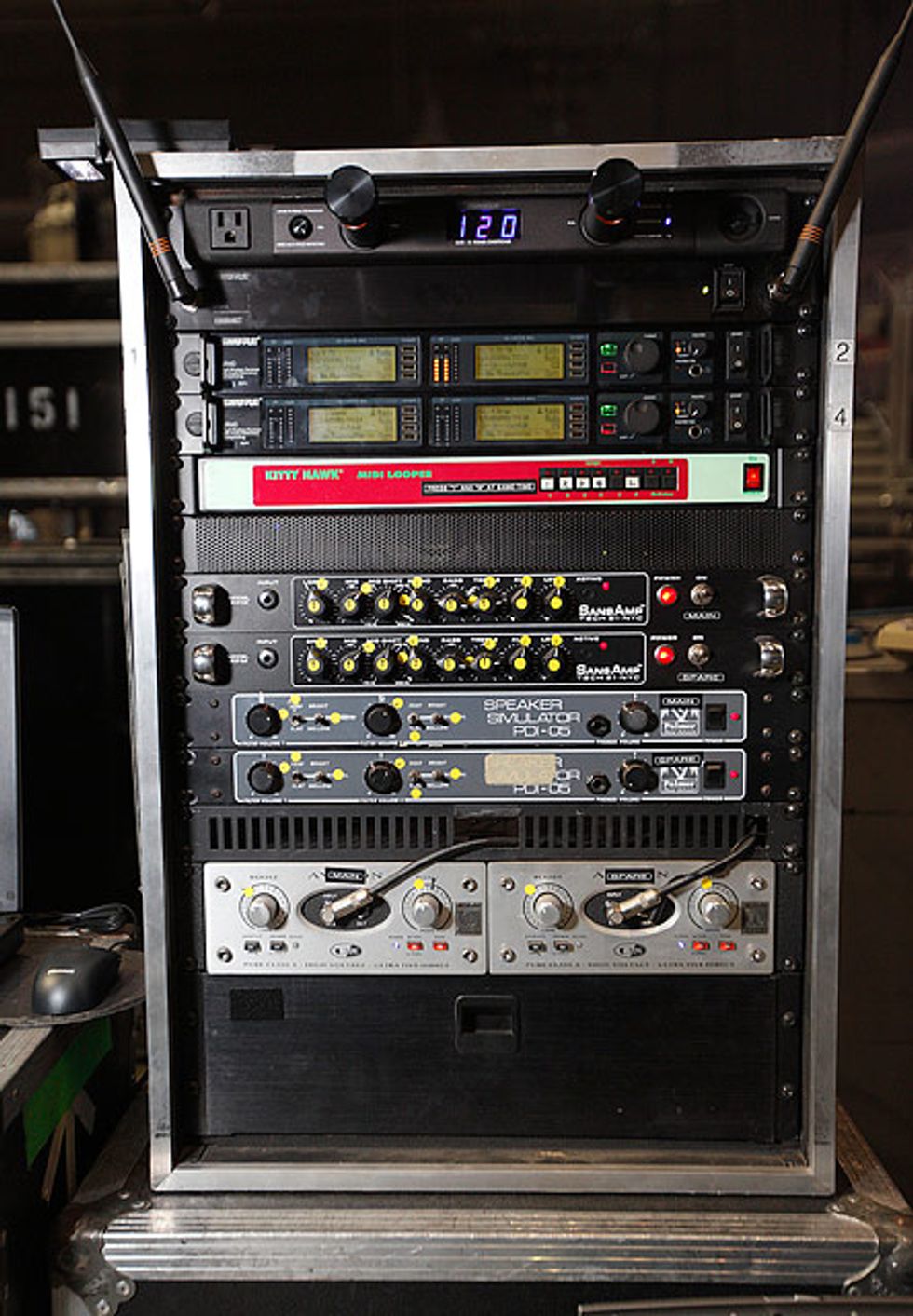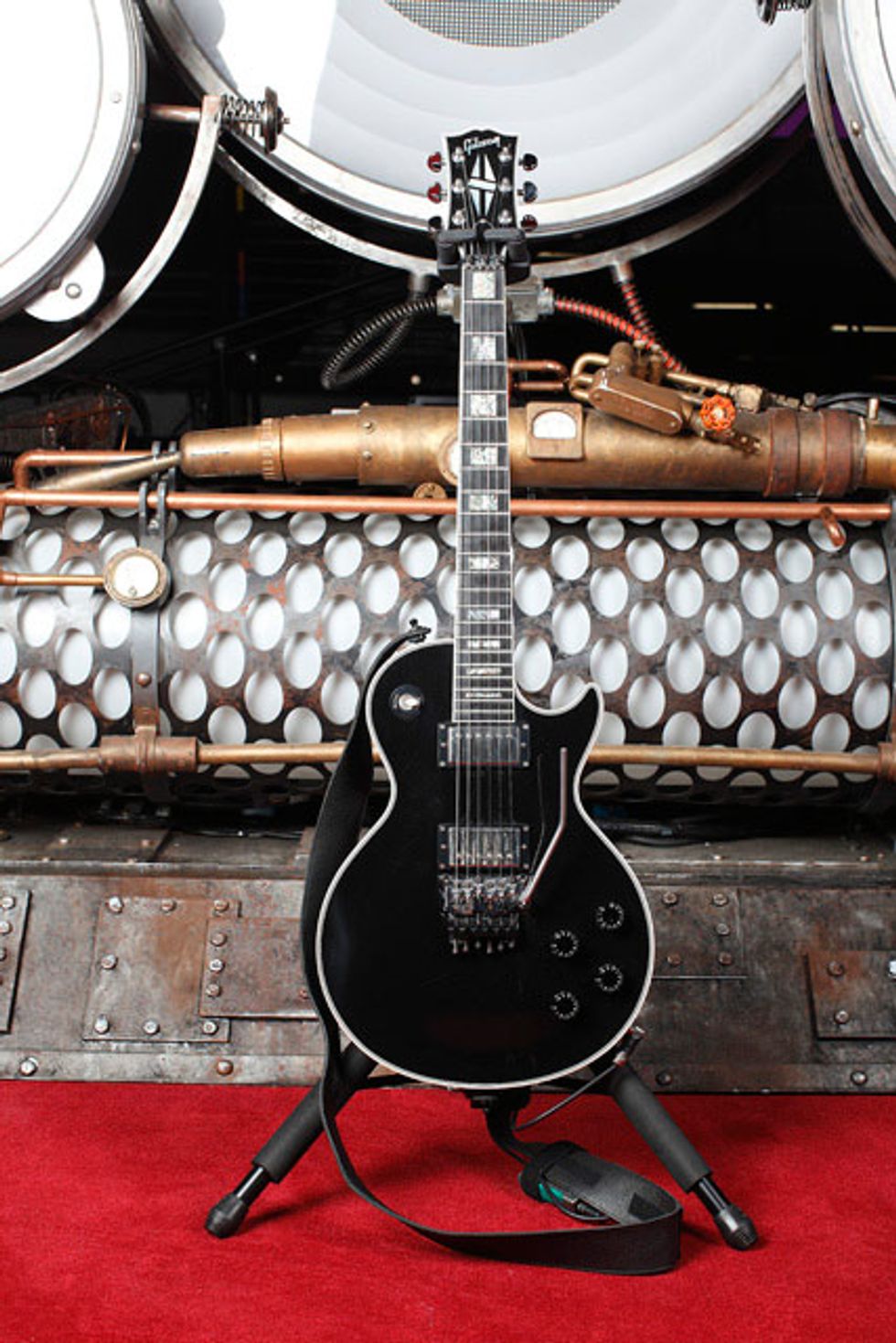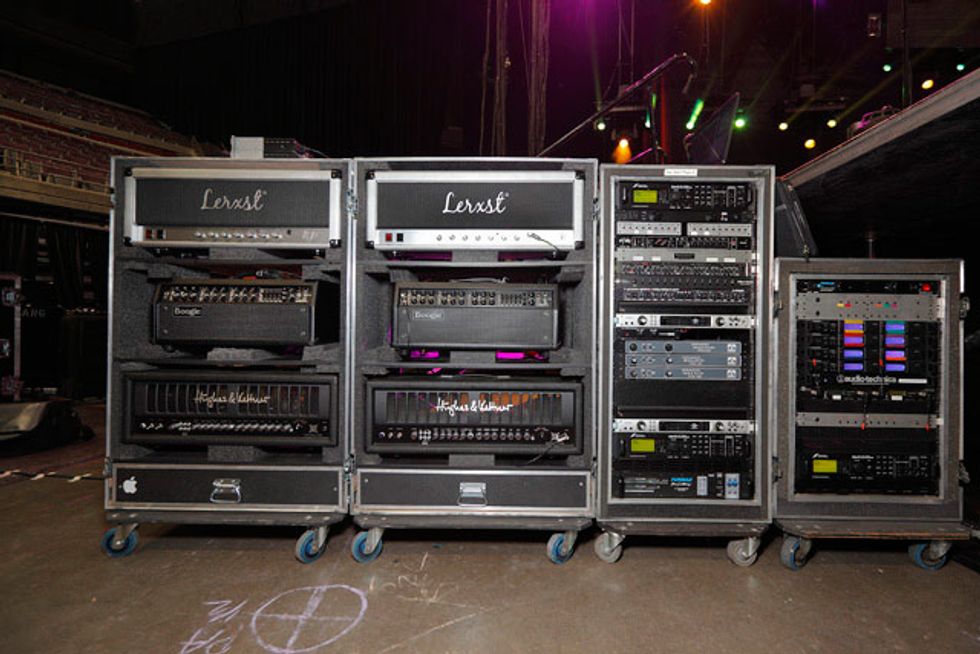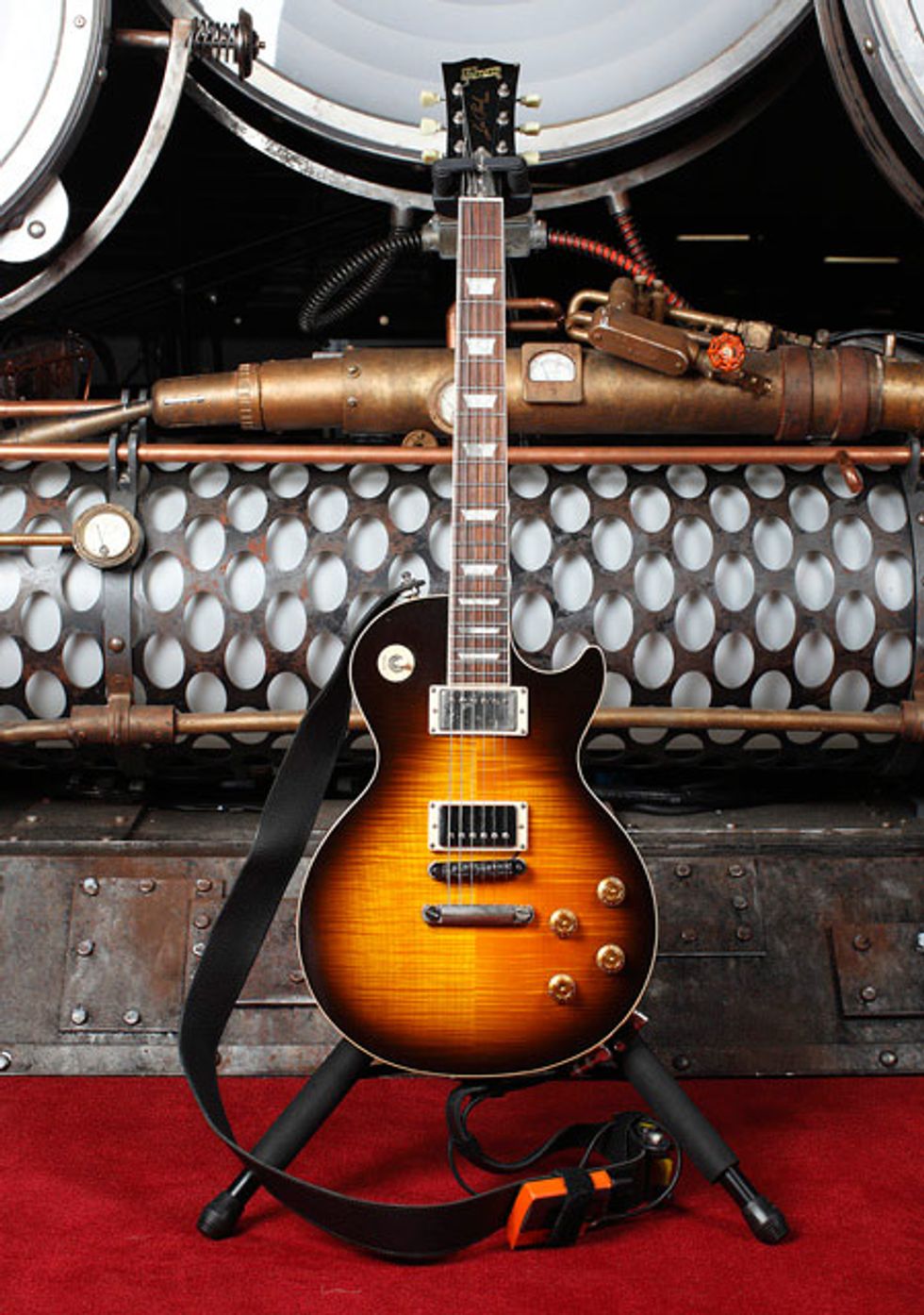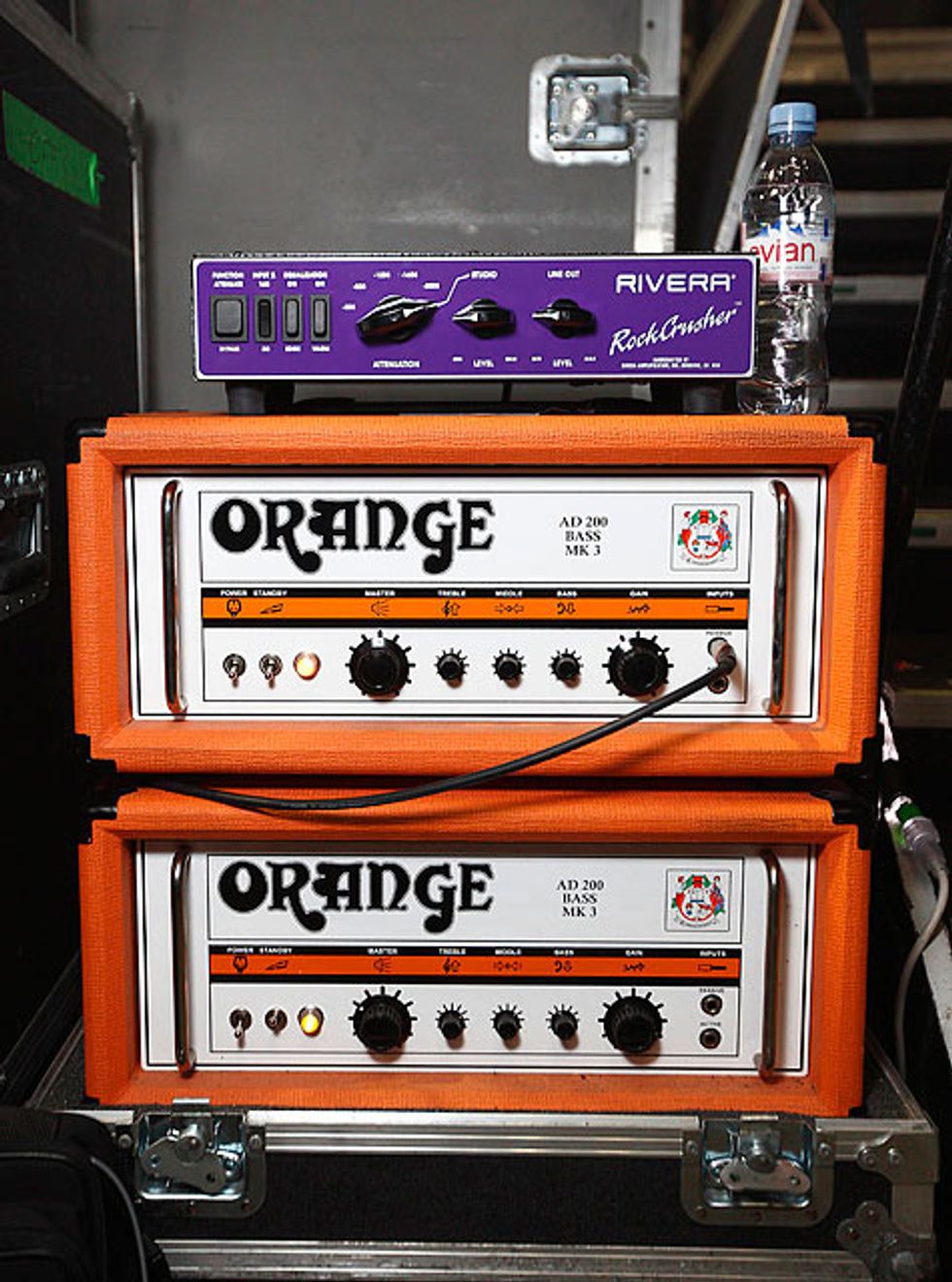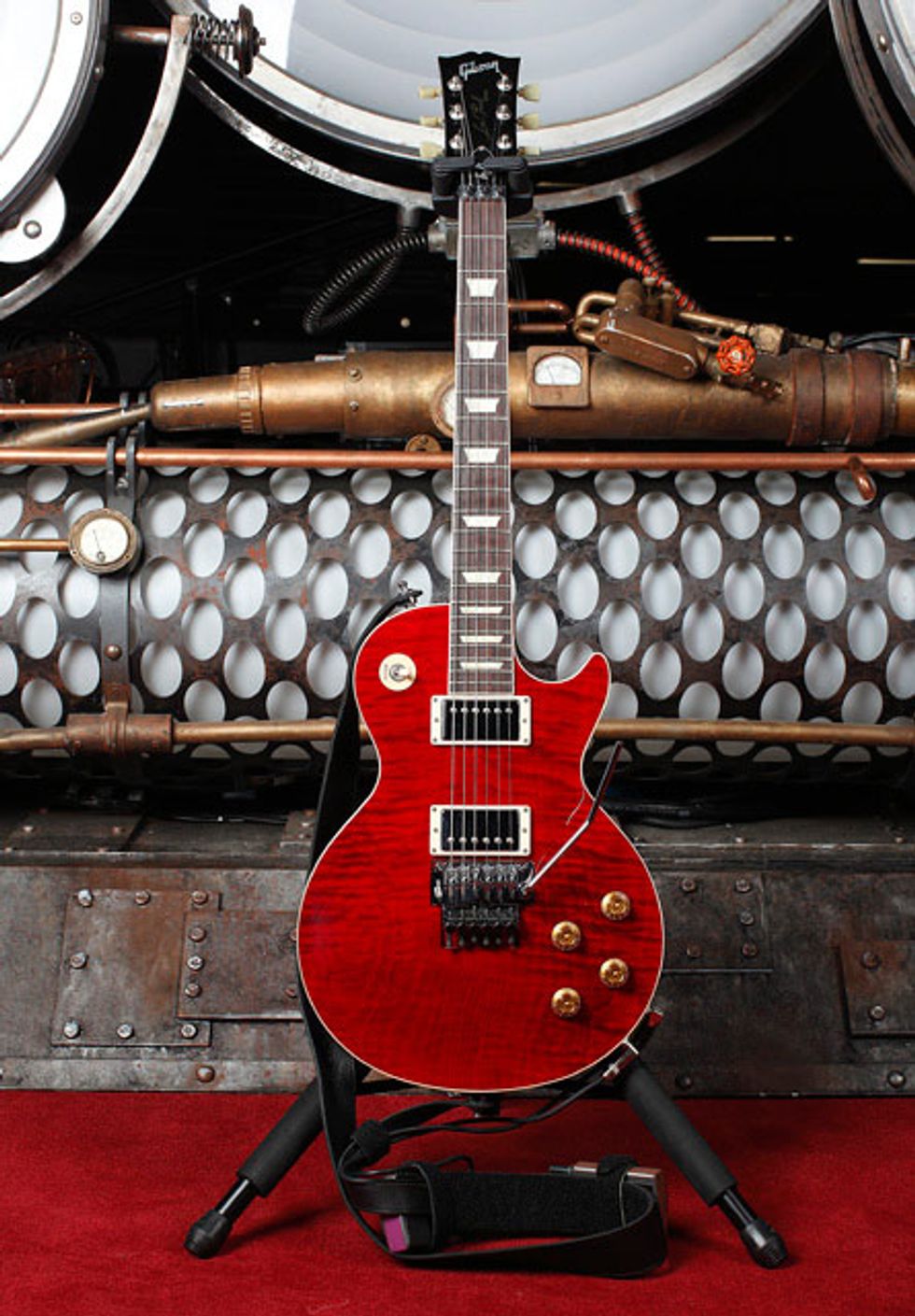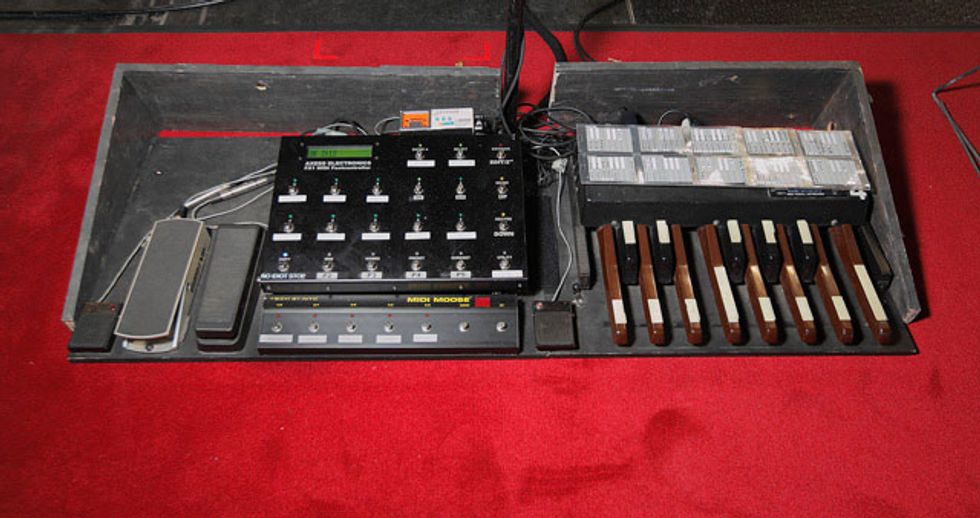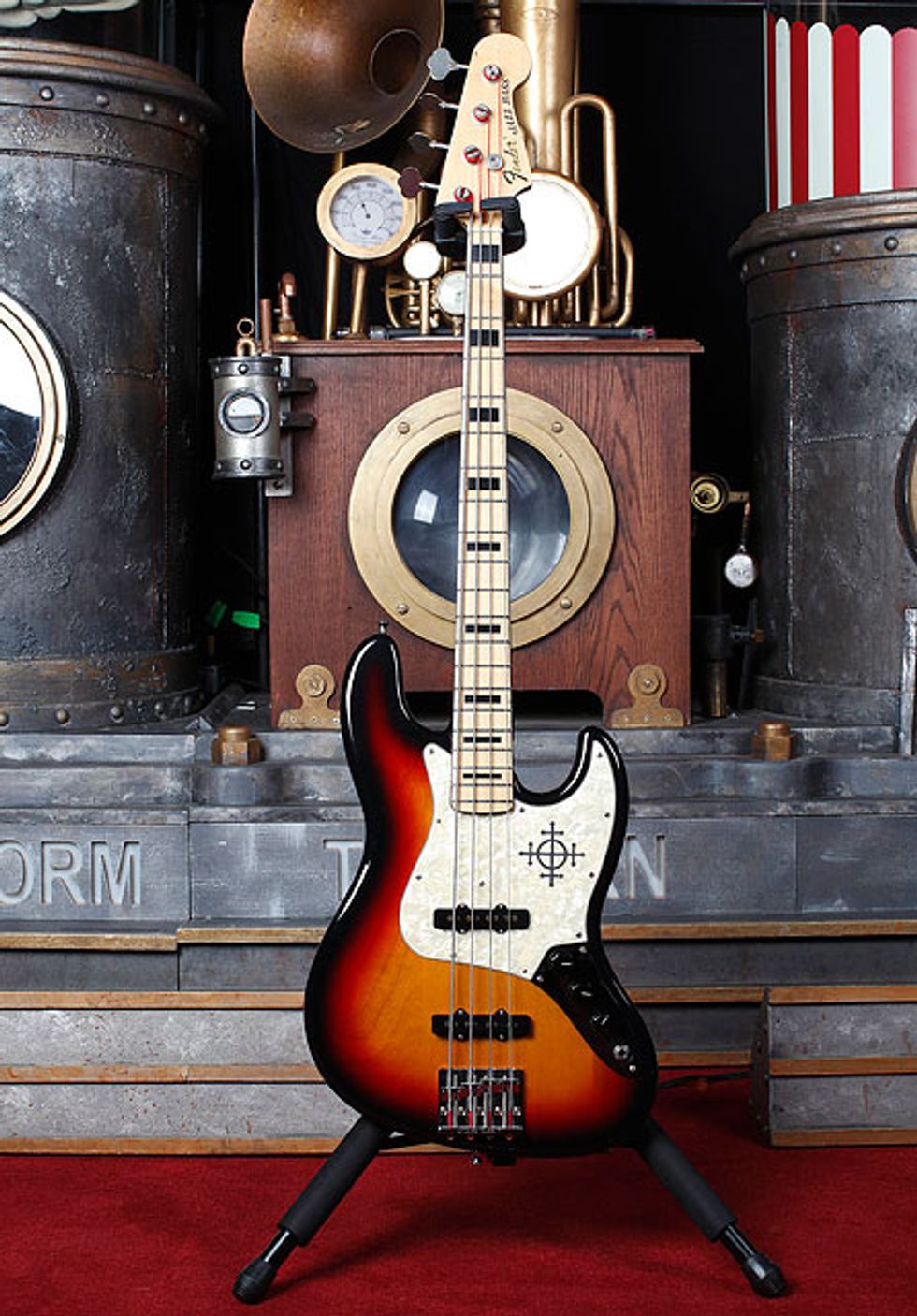 Click here
to read our interview with Alex and Geddy!