What Alex Lifeson and Geddy Lee are using on their "Clockwork Angels" tour.
Geddy Lee's Rack
Lee's signal goes through a Shure UHF-R system that's switched via a Kitty Hawk MIDI Looper to an Axess Electronics splitter. "From there, the signal goes out in parallel to a SansAmp RPM preamp, a Palmer PDI-05 speaker simulator, an Avalon U5 DI, and an Orange AD200 MK3 amplifier, which, in turn, drives another Palmer PDI-05," says McIntosh. From there, four lines run direct into the P.A.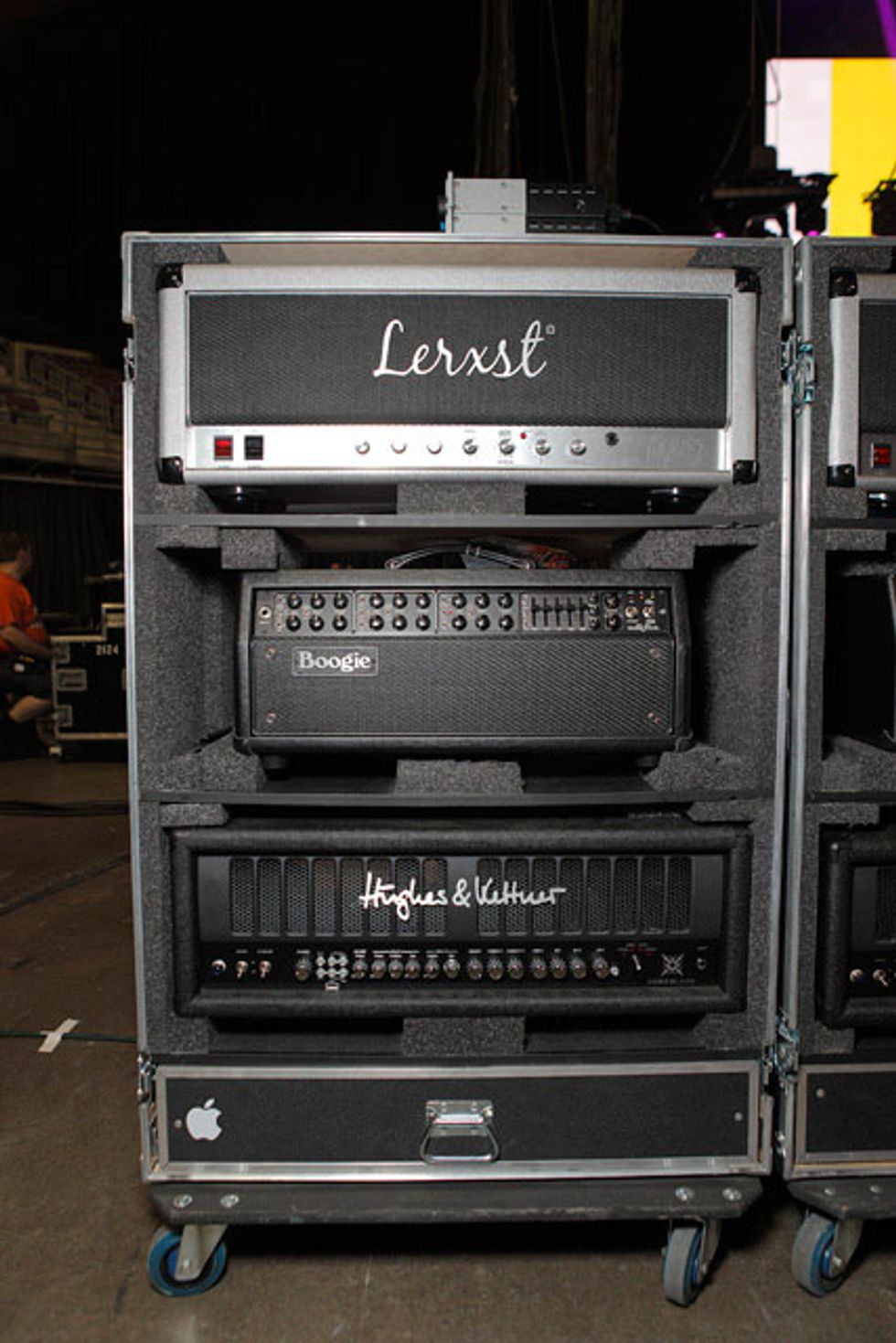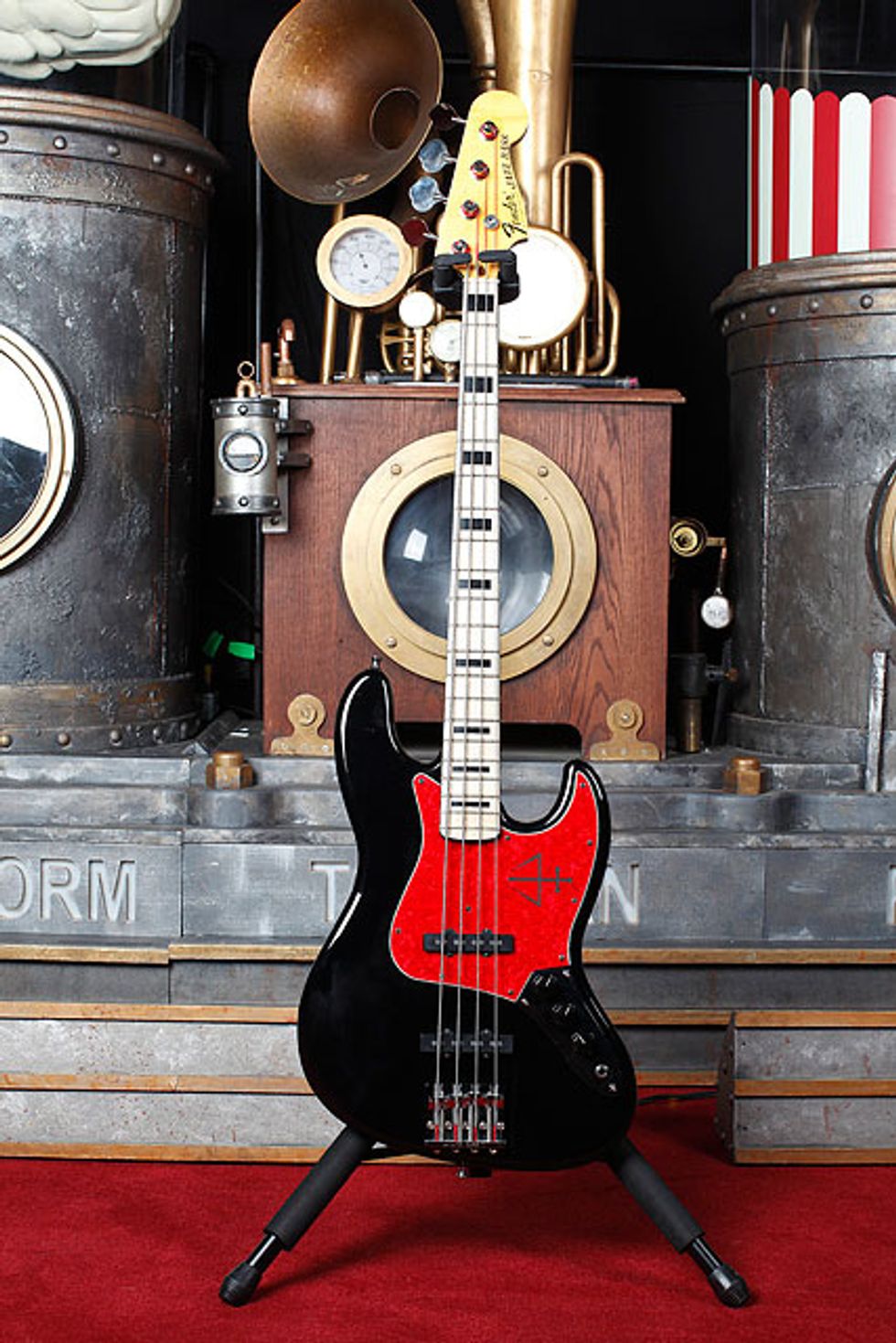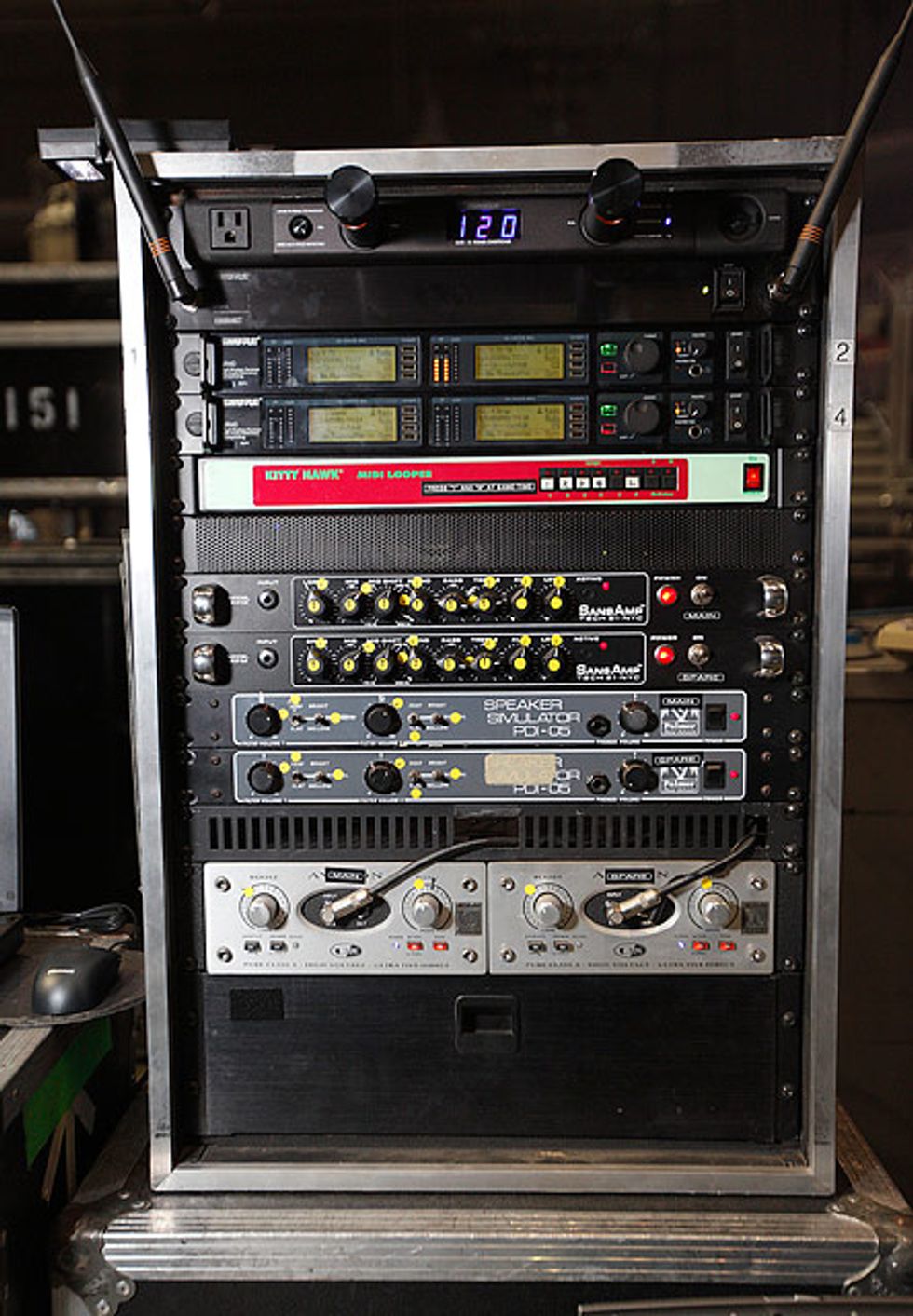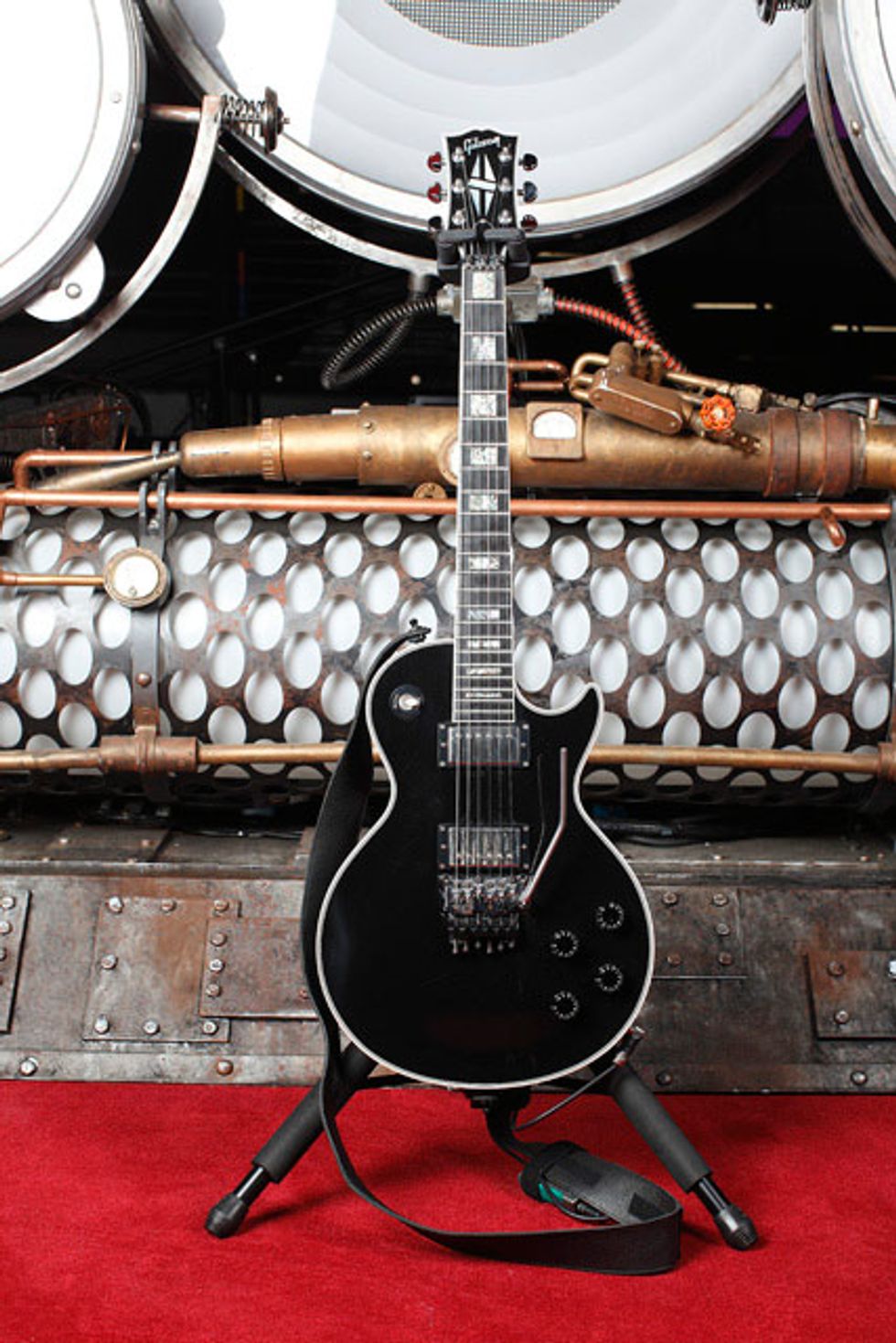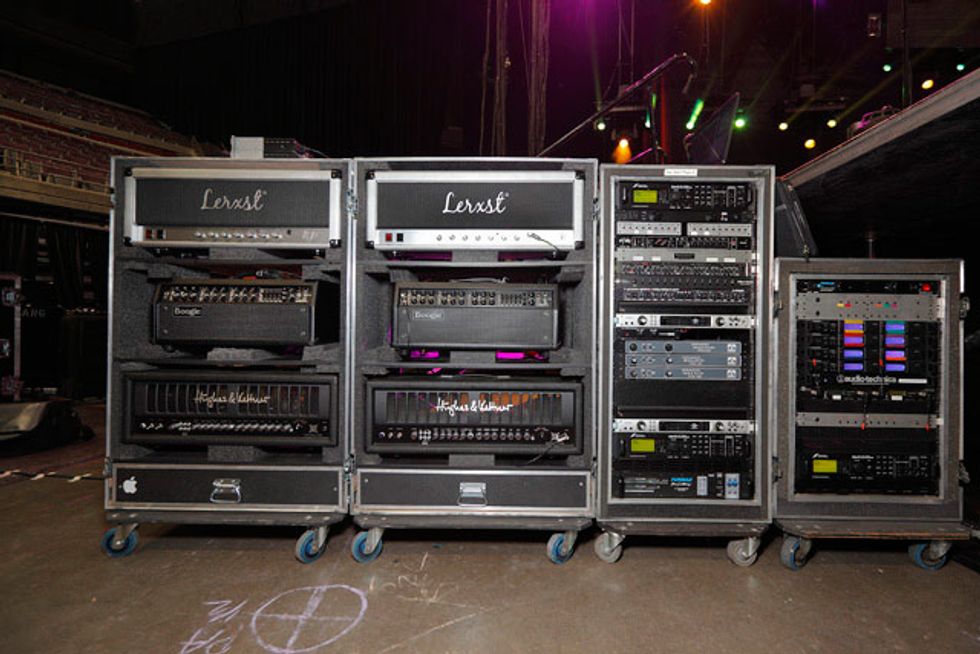 Click here
to read our interview with Alex and Geddy!