Gallery: Van Halen Live Gear 2012
Inside Eddie and Wolfgang''s rigs.
EVH Pedal Board
Eddie's current pedalboard is rather straightforward. It's outfitted with the signature Dunlop/MXR/ EVH-brand pedals we've associated him with for years, including his Phase 90, Flanger, and EVH95 wah (right), as well as an MXR Analog Chorus and a Boss OC-3 Super Octave. Says tech Craig DeFalco, "The only onstage adjustment he will make to the pedals is to the Flanger, to go from the Unchained setting to the Outta Love setting." It also features various custom devices made by Dave Friedman at Rack Systems, including a mute switch at lower right, and a buffer that acts as a boost to send a pristine signal along the long snake to the sound system. It also uses a G-Lab PB-1 power supply. The 4-button EVH non-MIDI footswitch in the middle of the board selects from among his main EVH 5150 III head's three channels, while the 6-button non-MIDI EVH footswitch at the front edge engages the pedals, as well as the Lexicon PCM 70 delay he uses for "Cathedral" and the dual Roland SDE-3000 delays (labeled "DDLS") that he's used since the 1980s.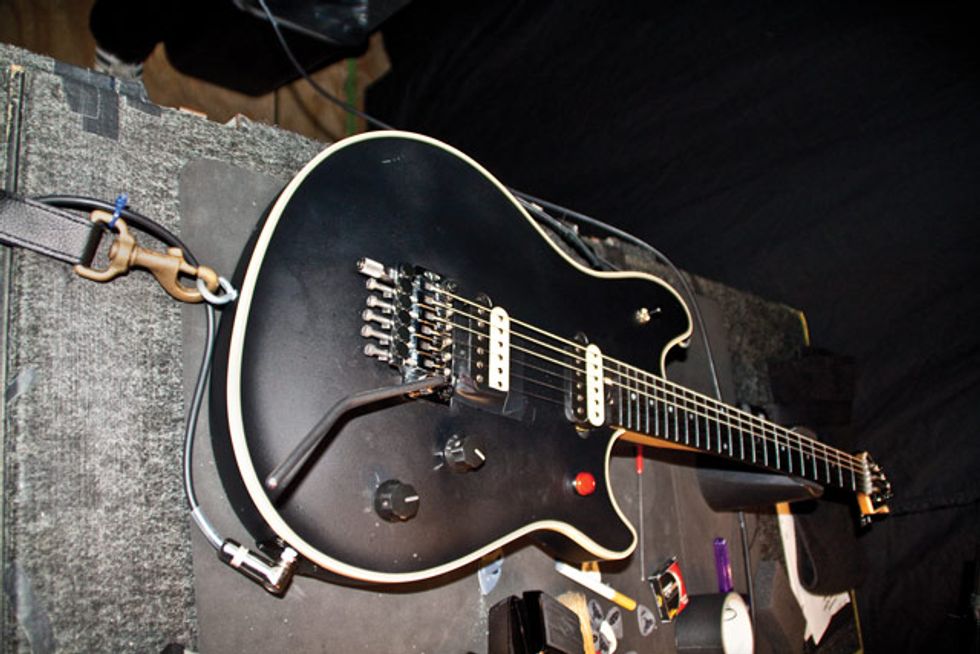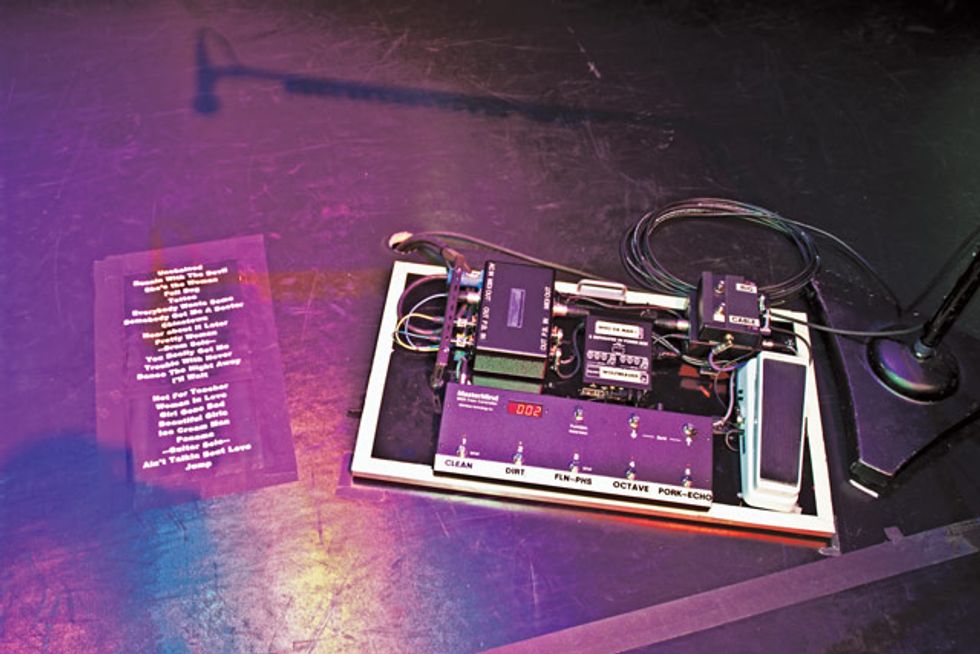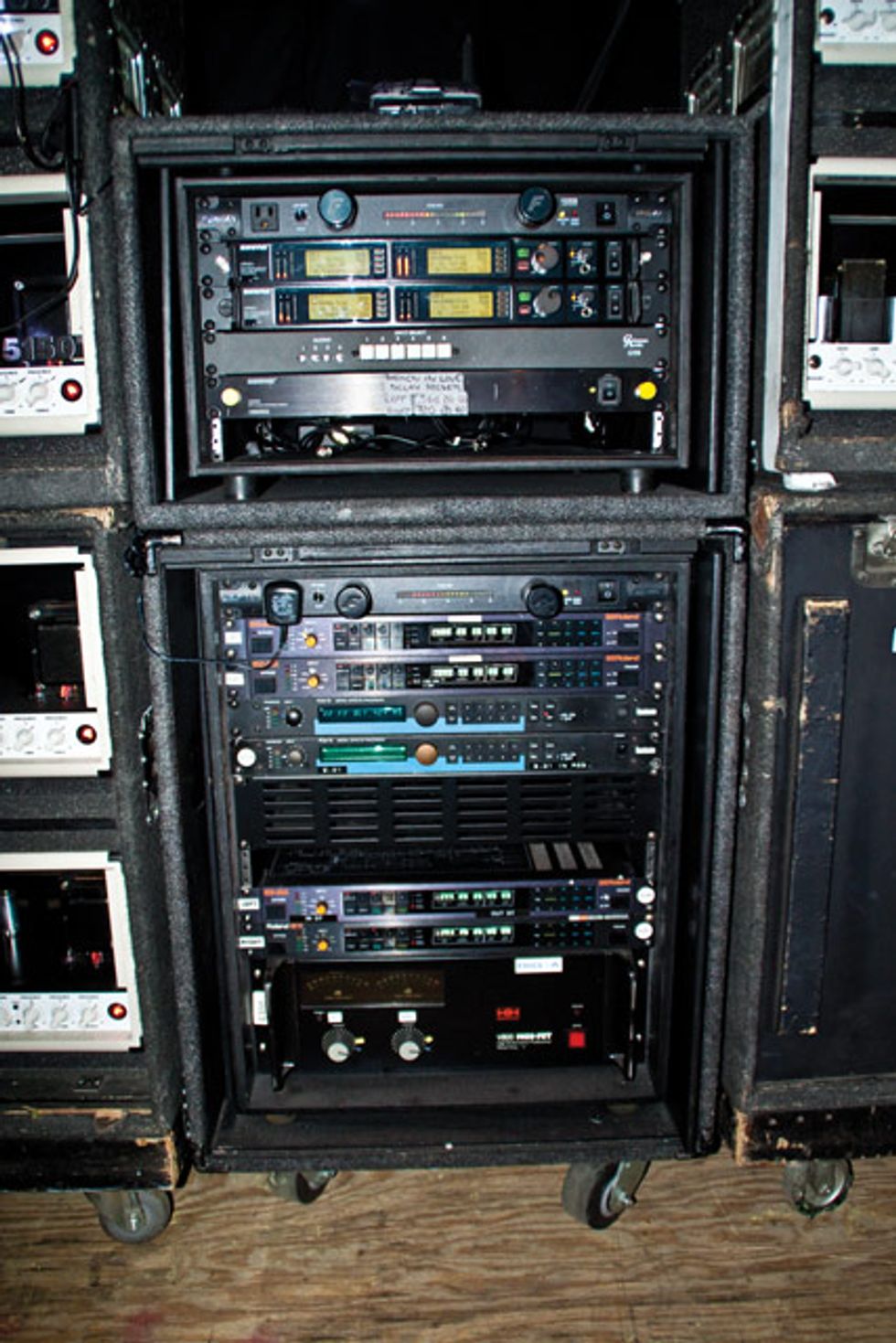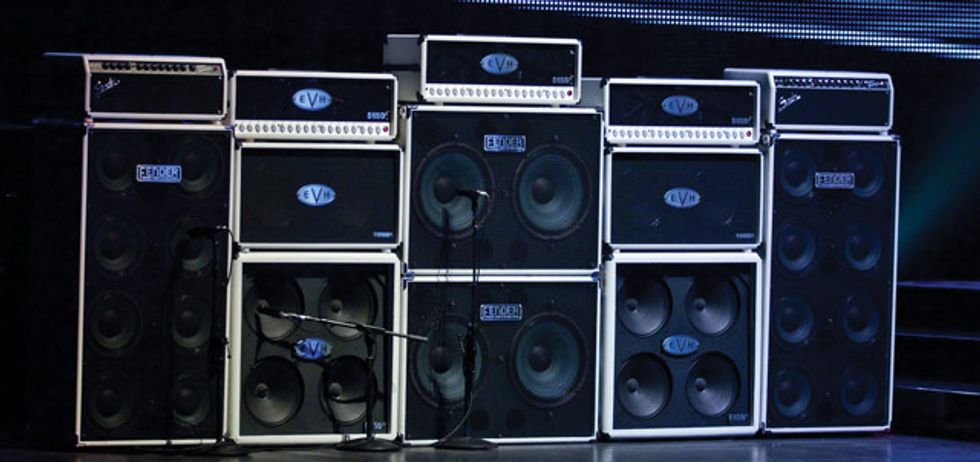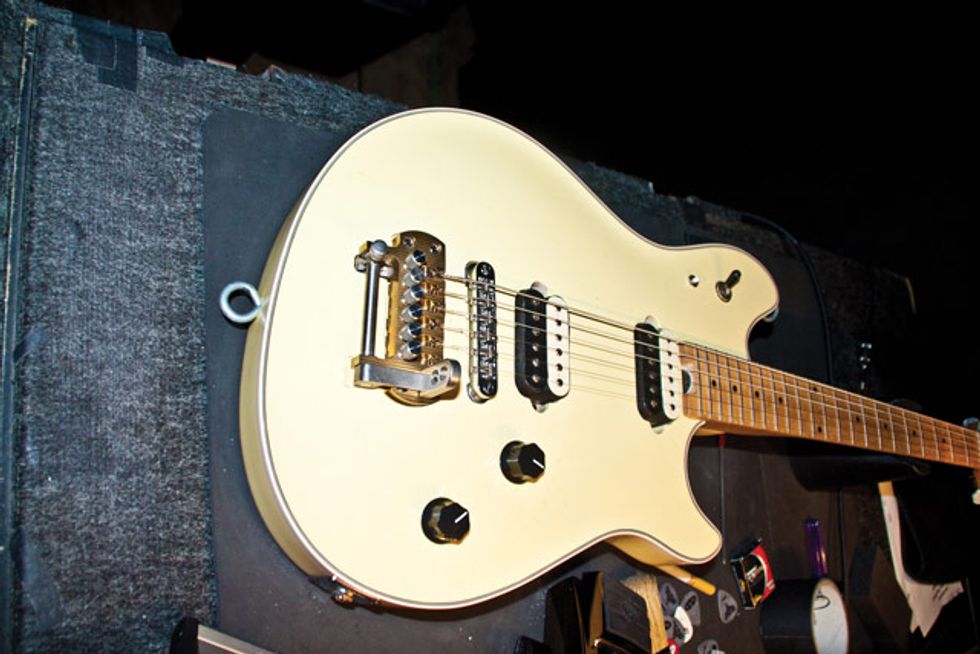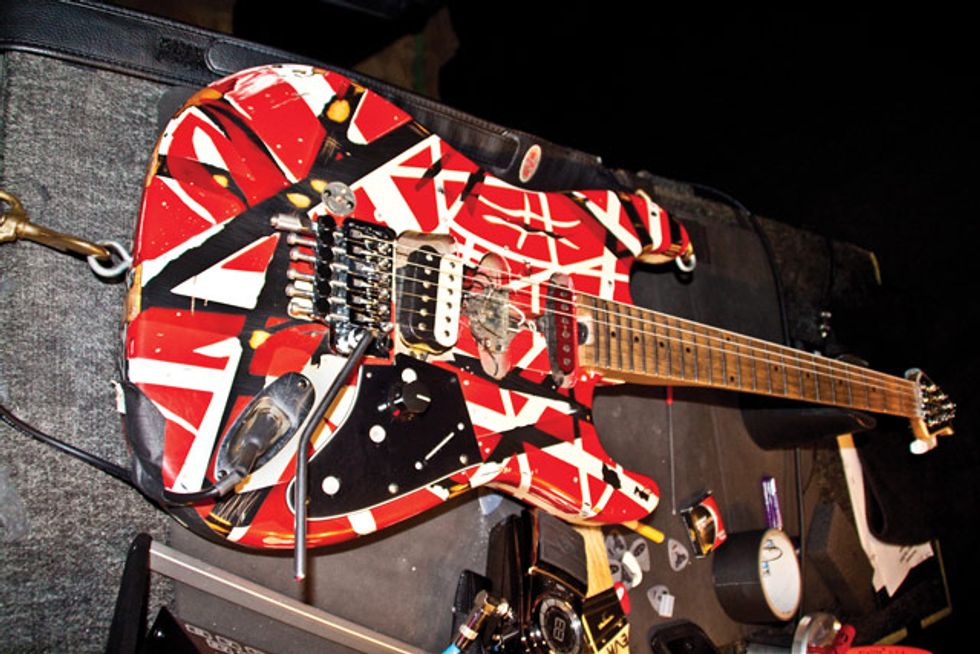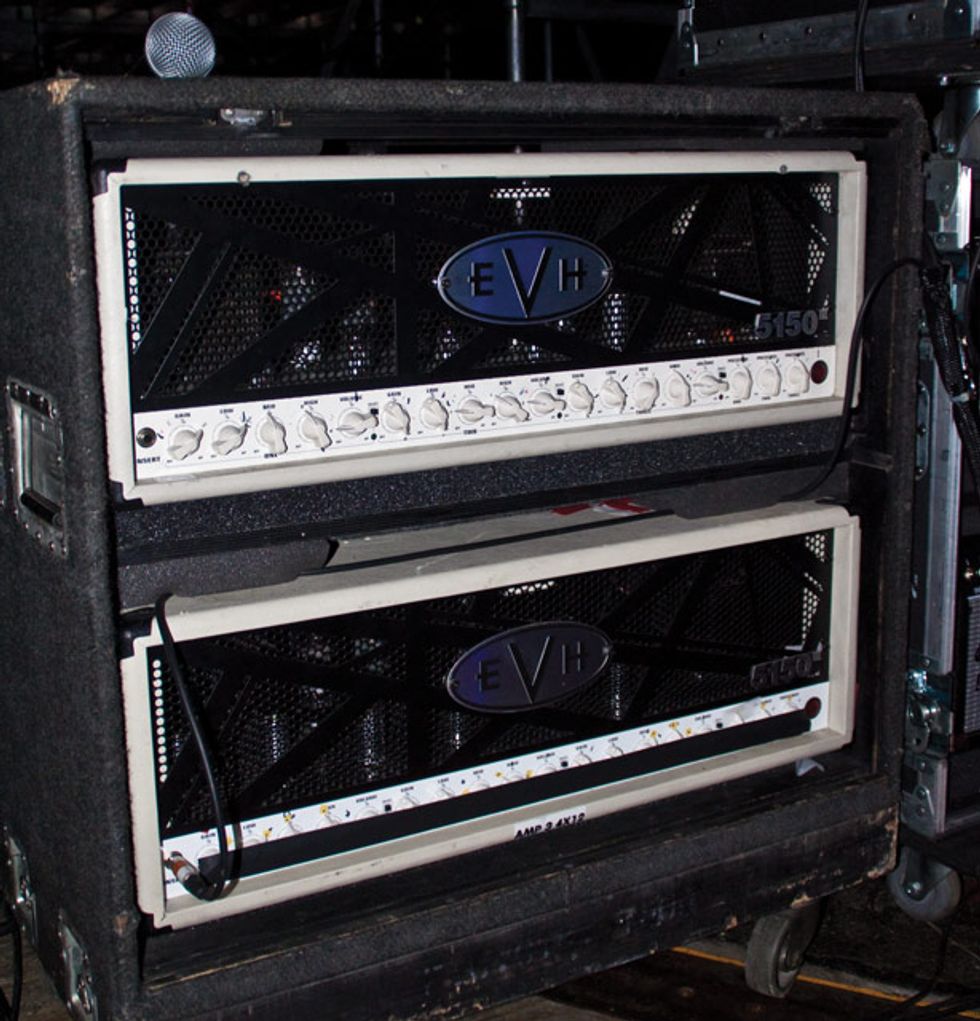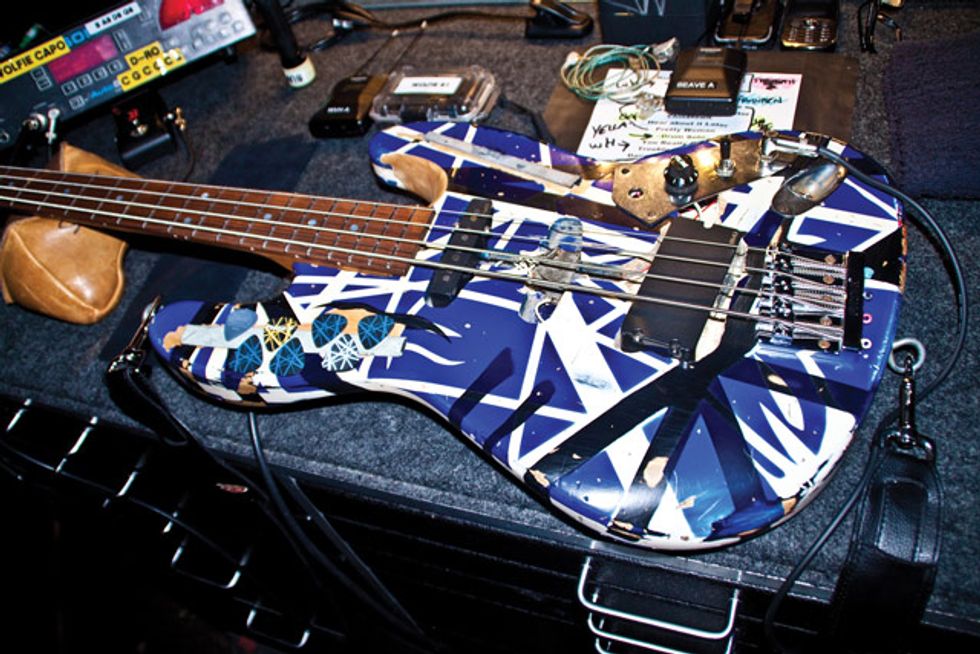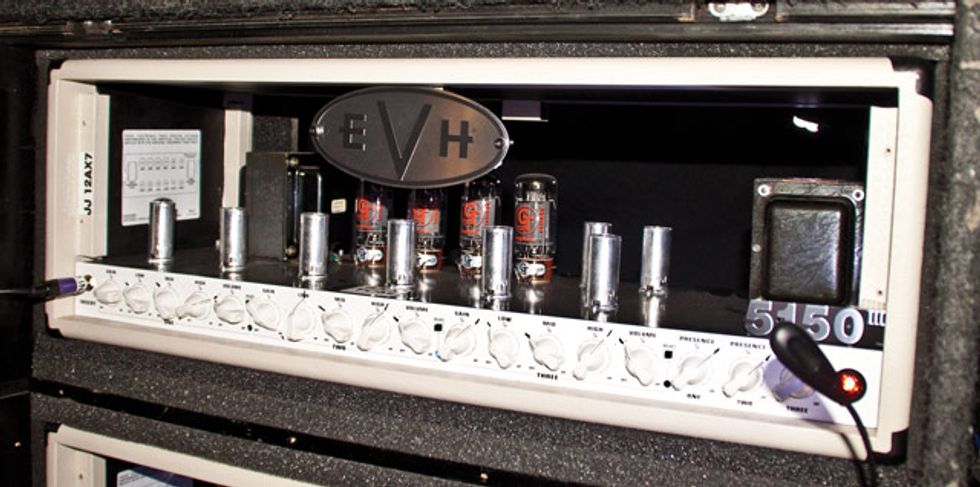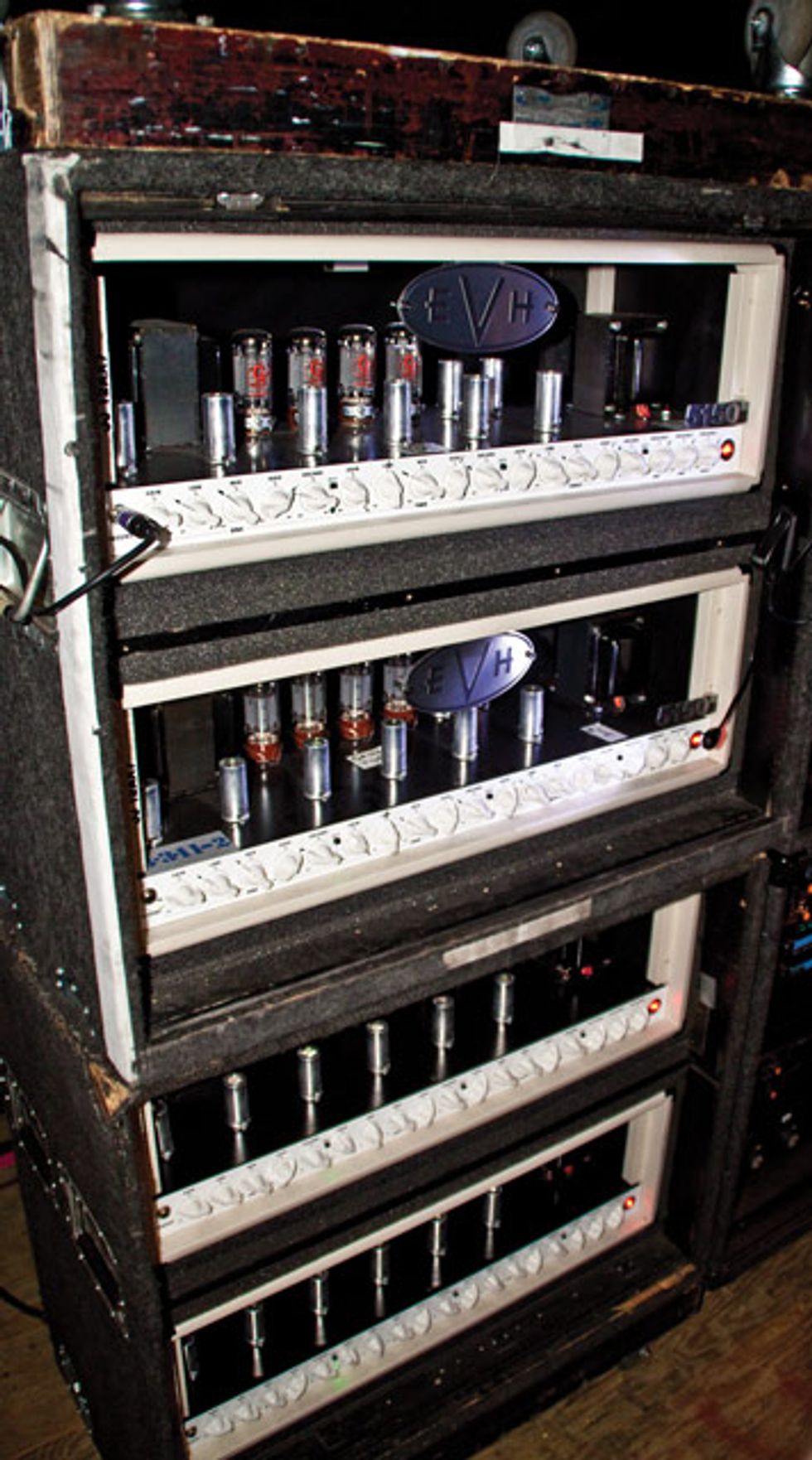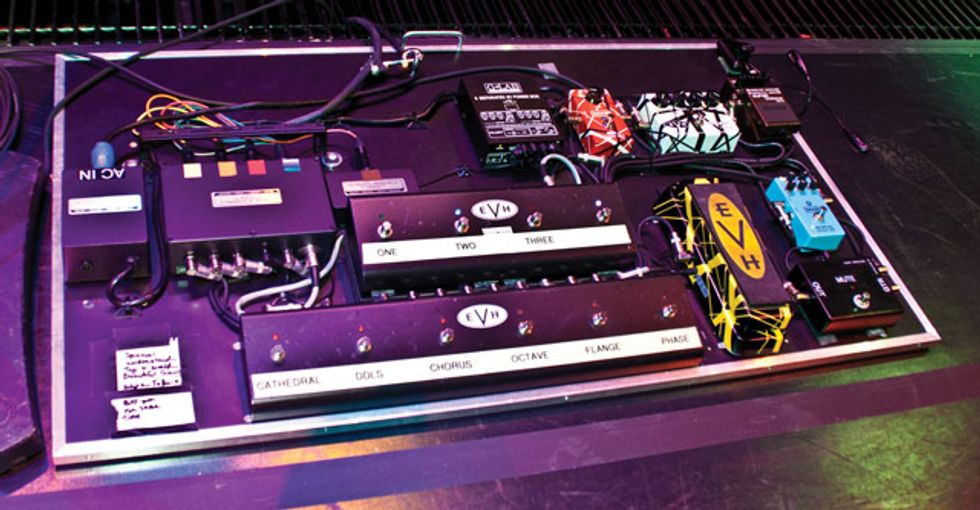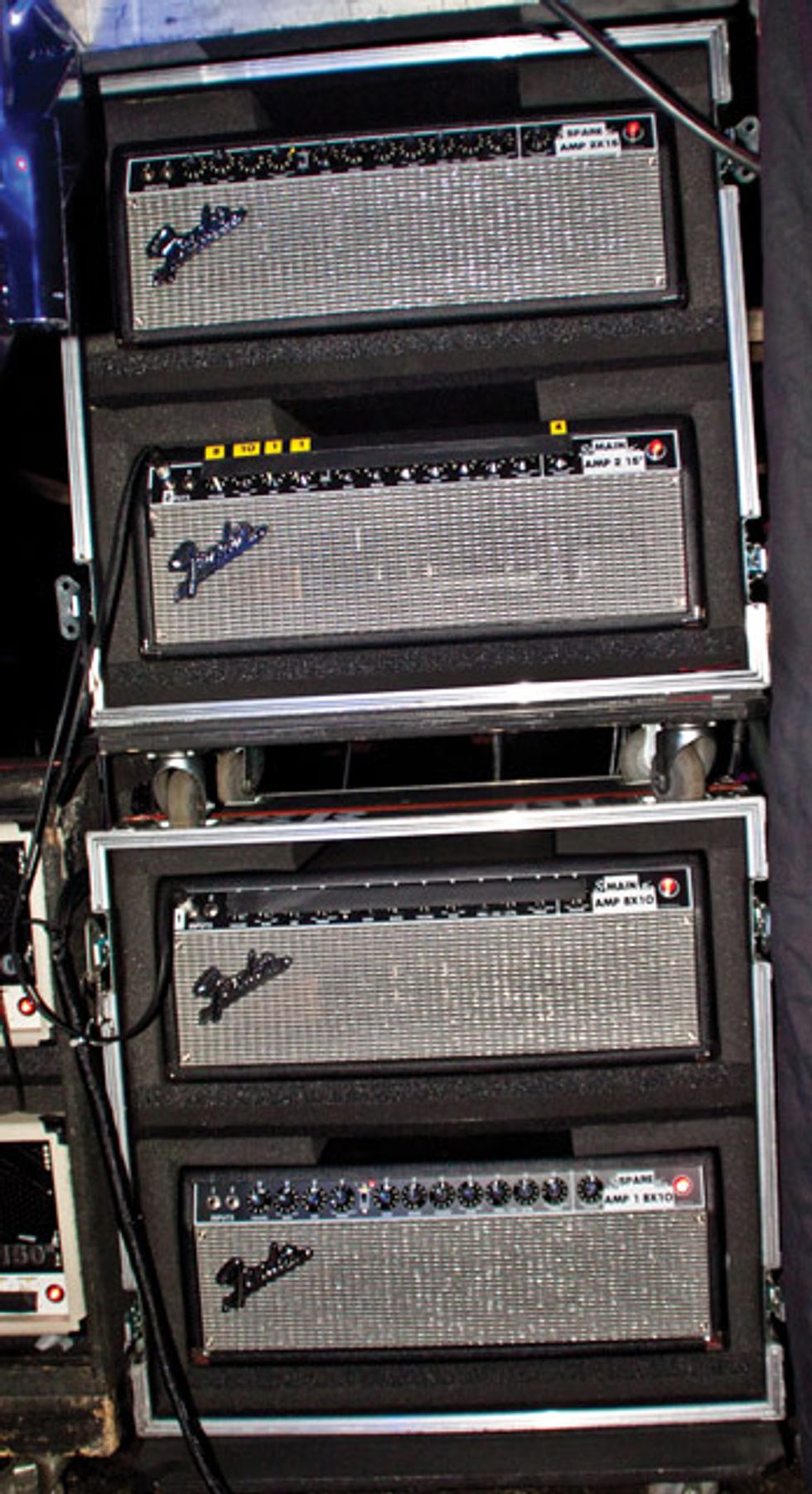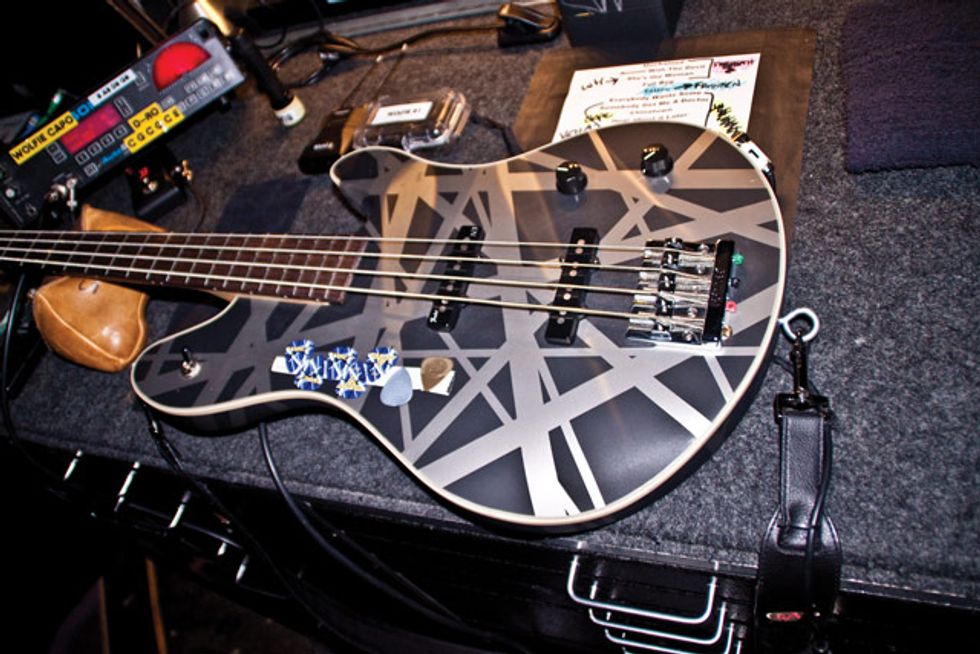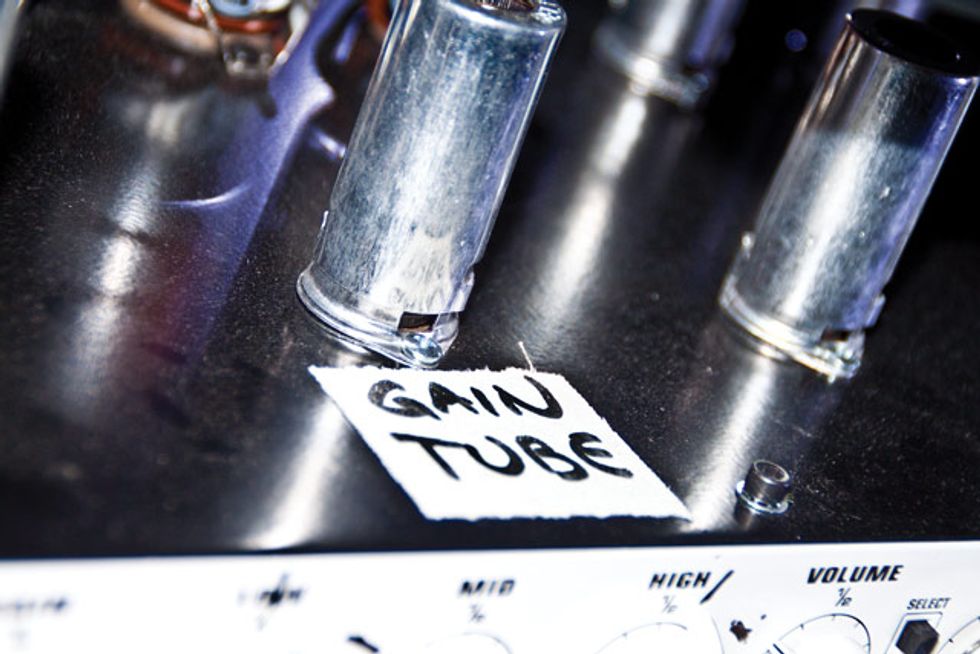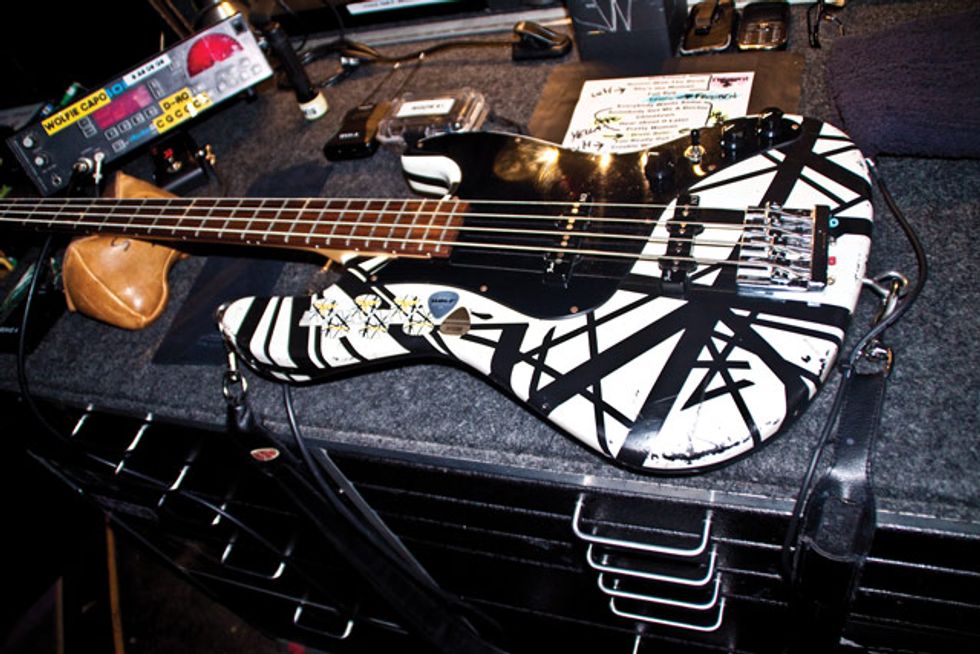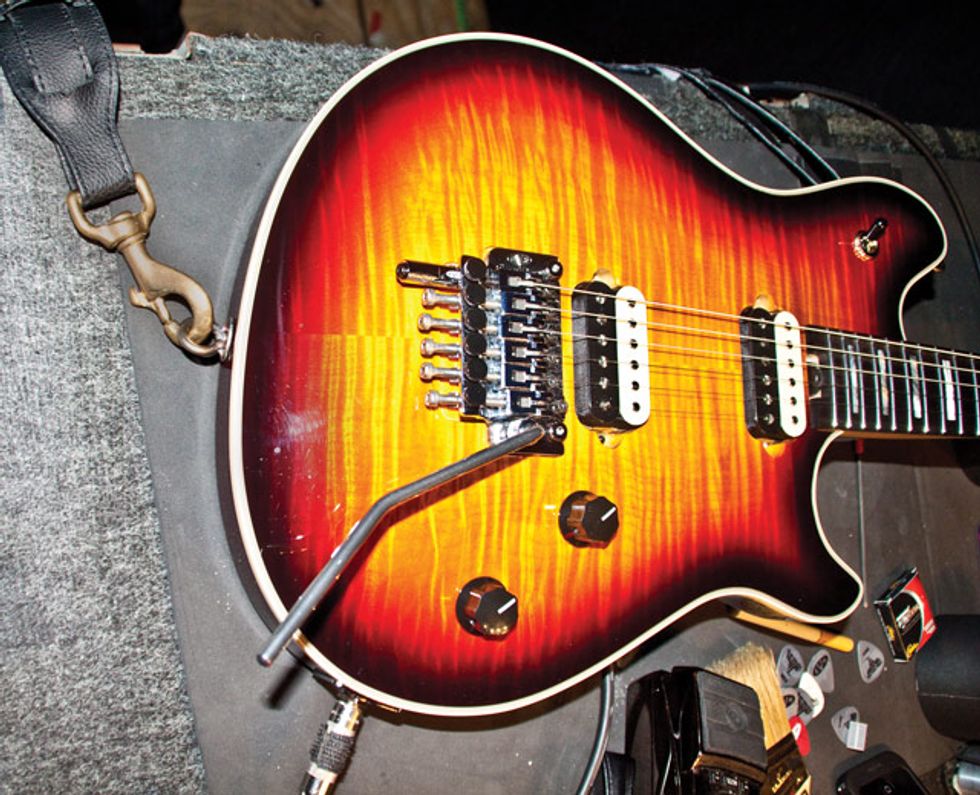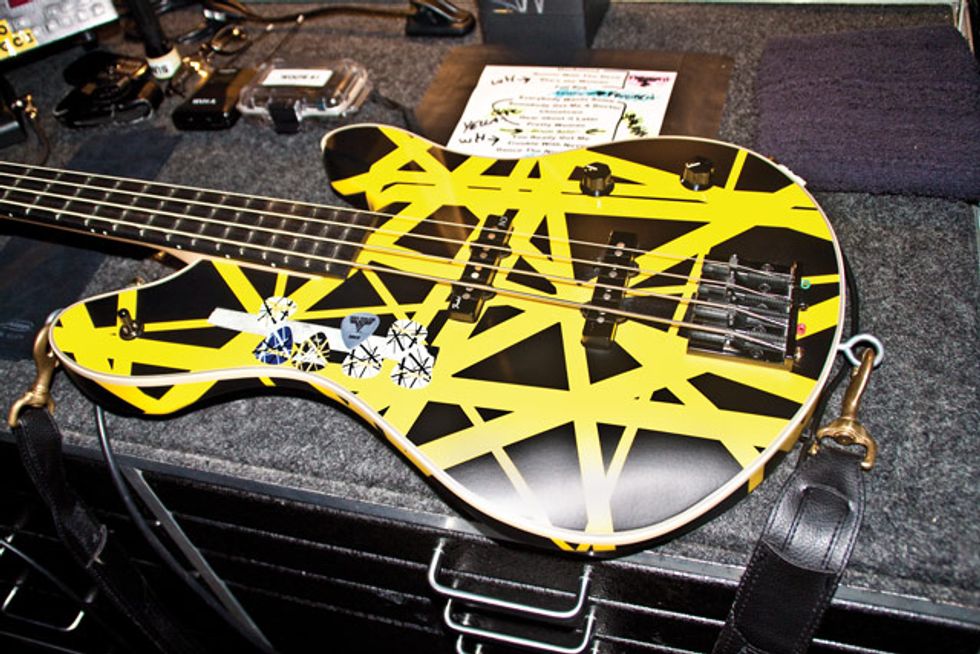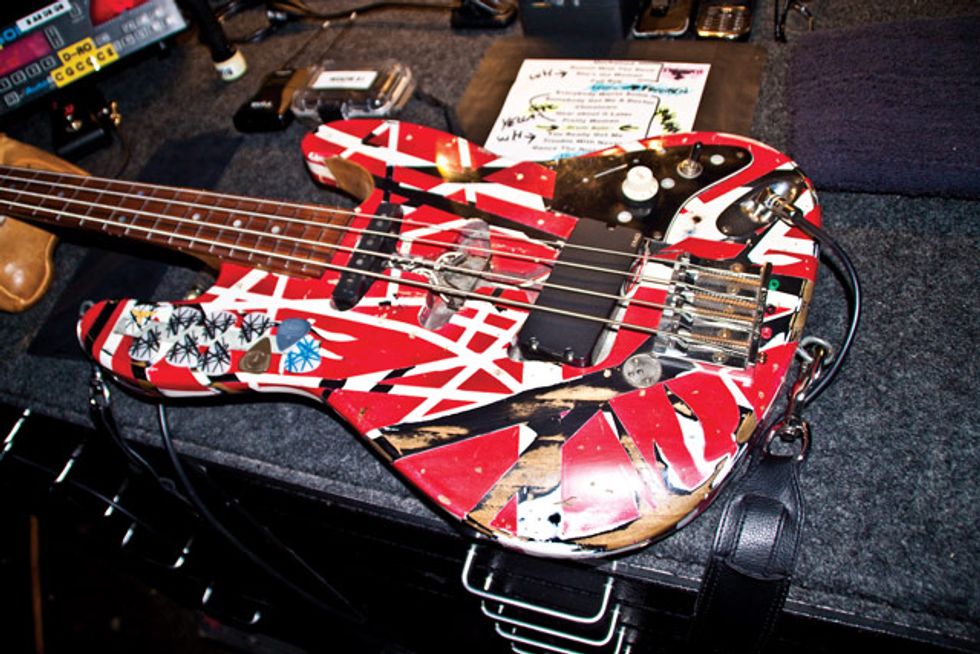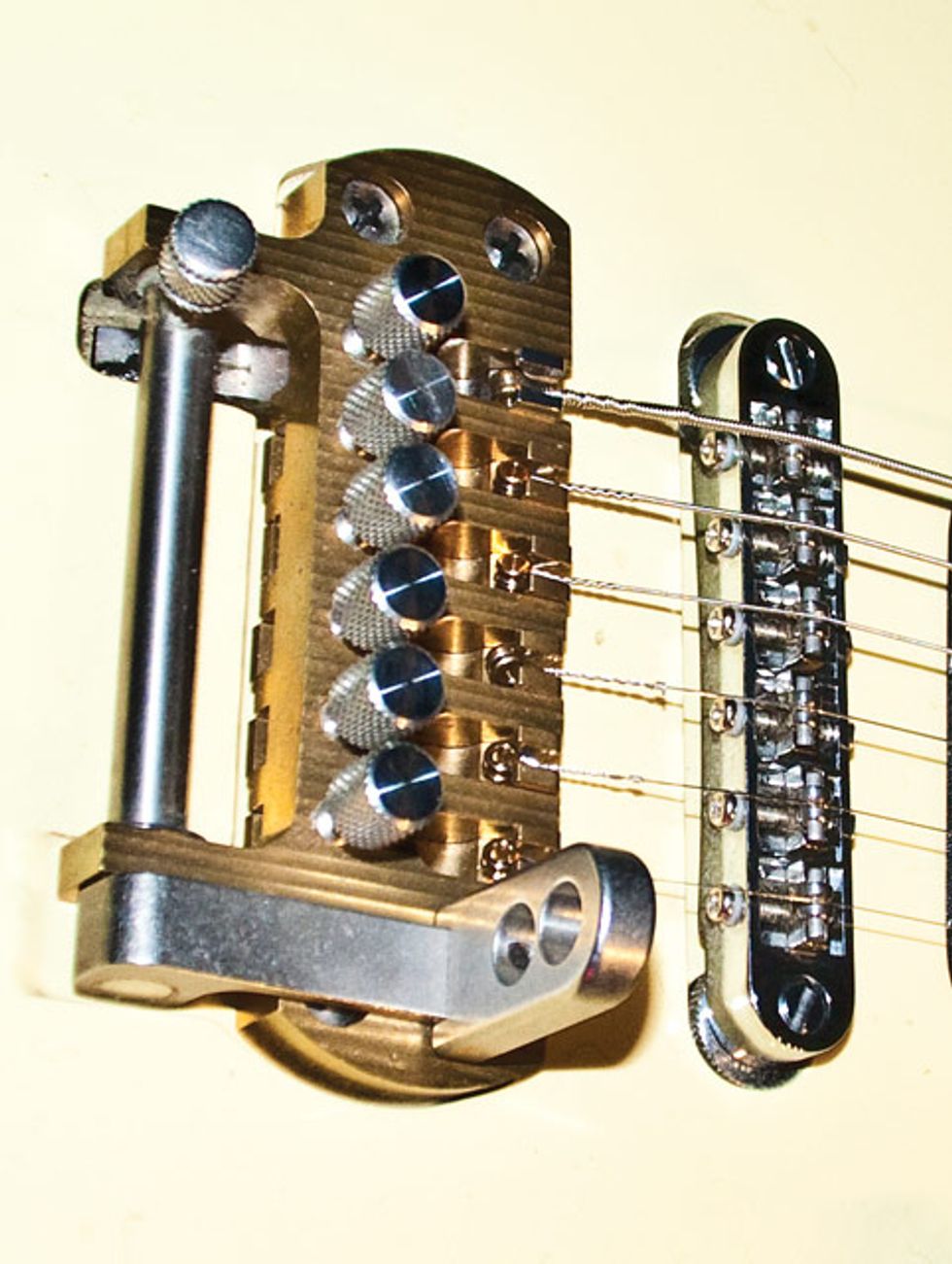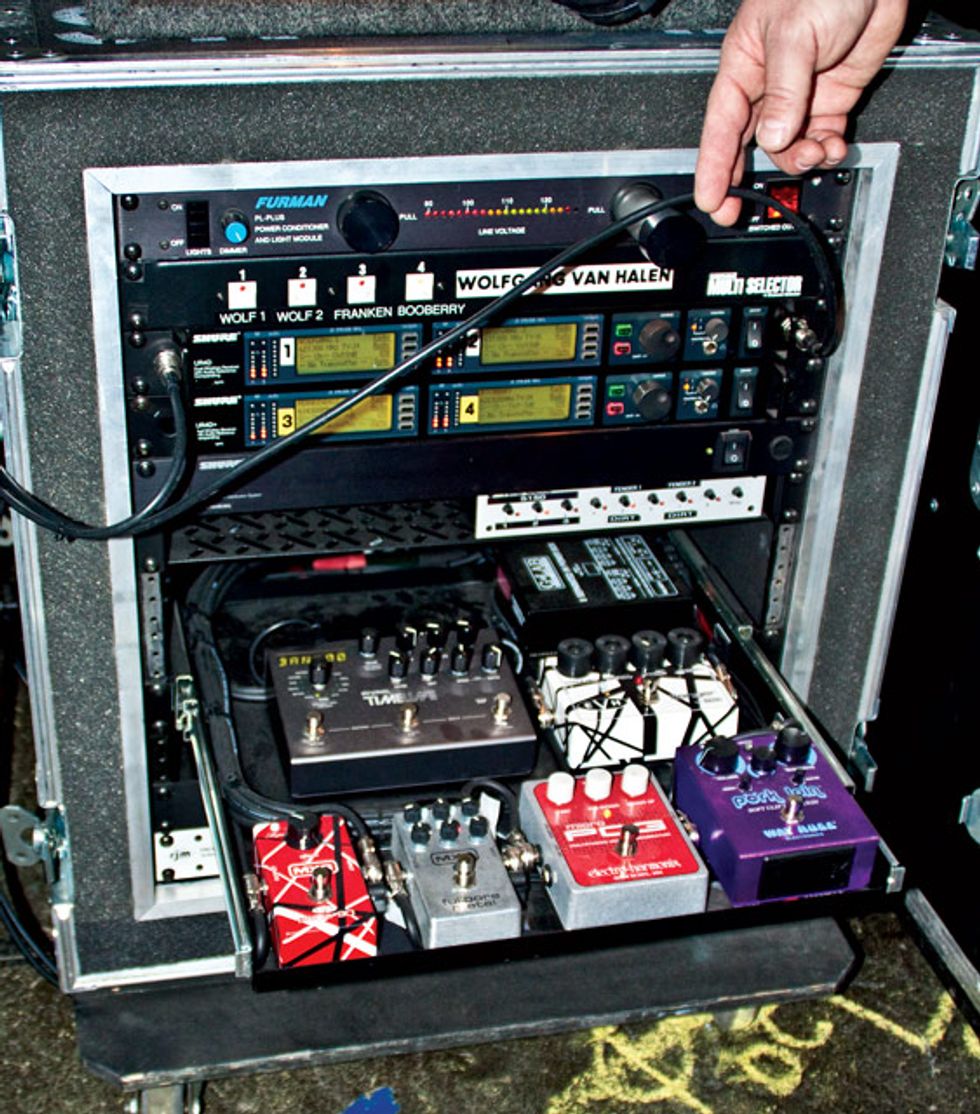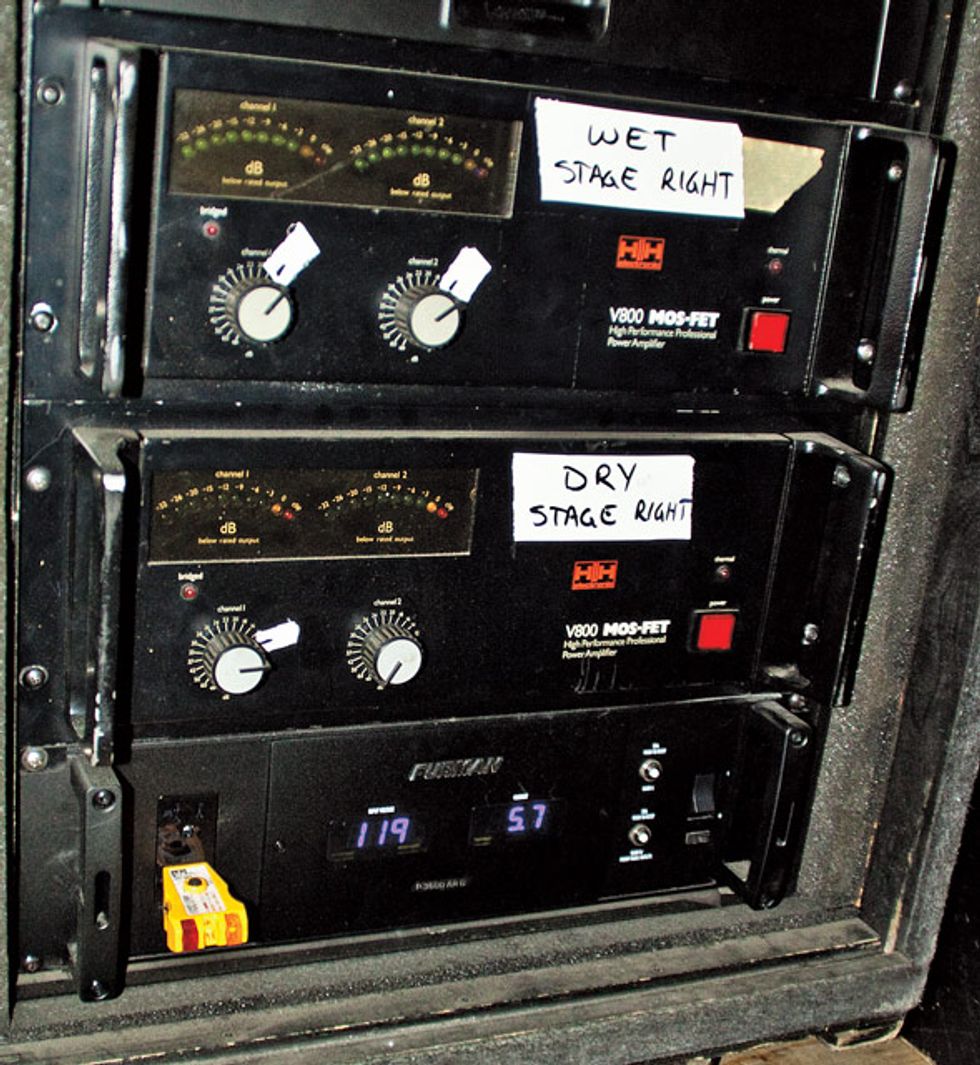 When PG caught up with Van Halen before their April 27, 2012, performance at Nashville's Bridgestone Arena, the only thing more thrilling than getting a guided tour of Eddie's and Wolfgang's rigs from their techs, Craig DeFalco and Jim Survis, was getting to sit through soundcheck and hear Ed, Wolf, and Alex pound out flawless versions of classics such as "Unchained" and "Runnin' with the Devil." Sadly, we can't share the unreal listening experience with you—but we can share our great shots of their gear. Enjoy!