An eye-popping gallery of radically reimagined guitars.
Scott Bennett
Greenwich, Connecticut's 812 Guitars made this double-cutaway axe for Scott Bennett, lead guitarist for the band Awaken. It boasts a one-piece roasted quartersawn maple neck (with reverse headstock), a one-piece alder body (with the words "Olde School" carved in), direct-mounted DiMarzio Tone Zone and Air Norton pickups, Hipshot tuners, and brass hardware. "It sounds like a Les Paul but weighs in at under seven pounds," reports Bennett. "It plays incredibly well and sounds ballistic!"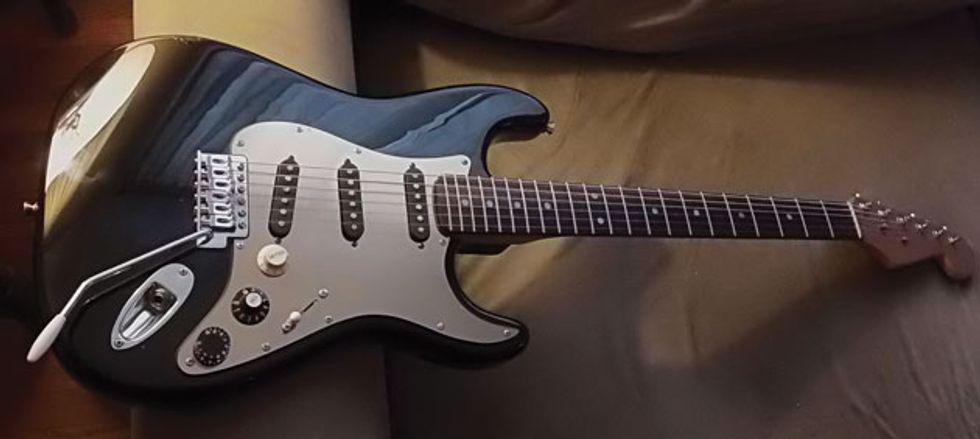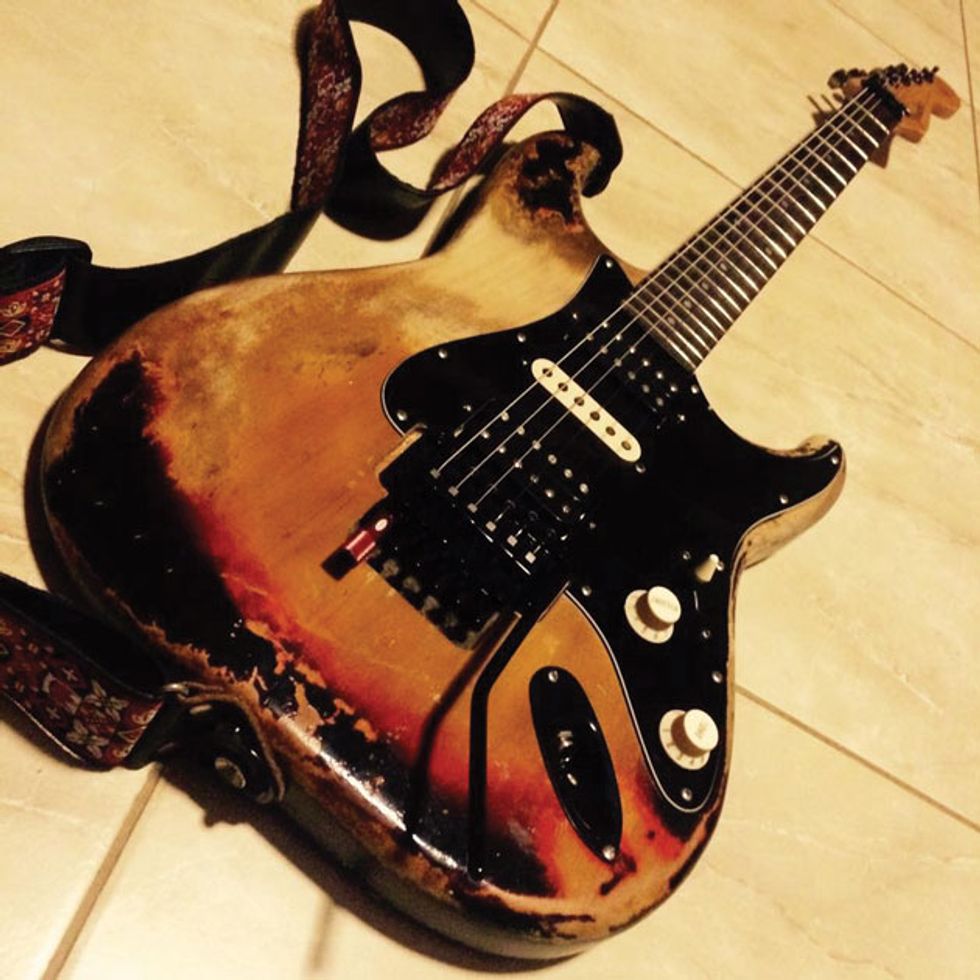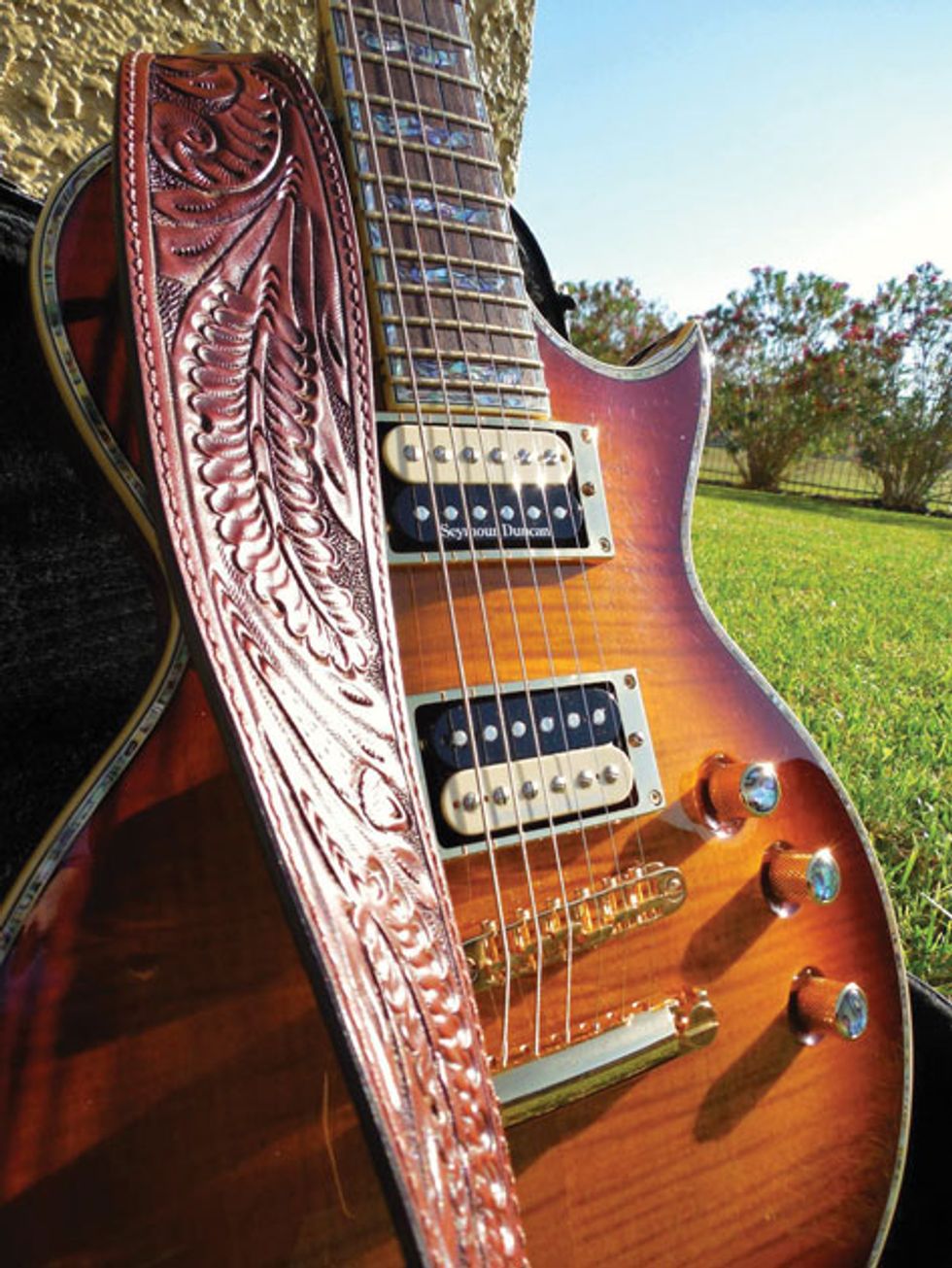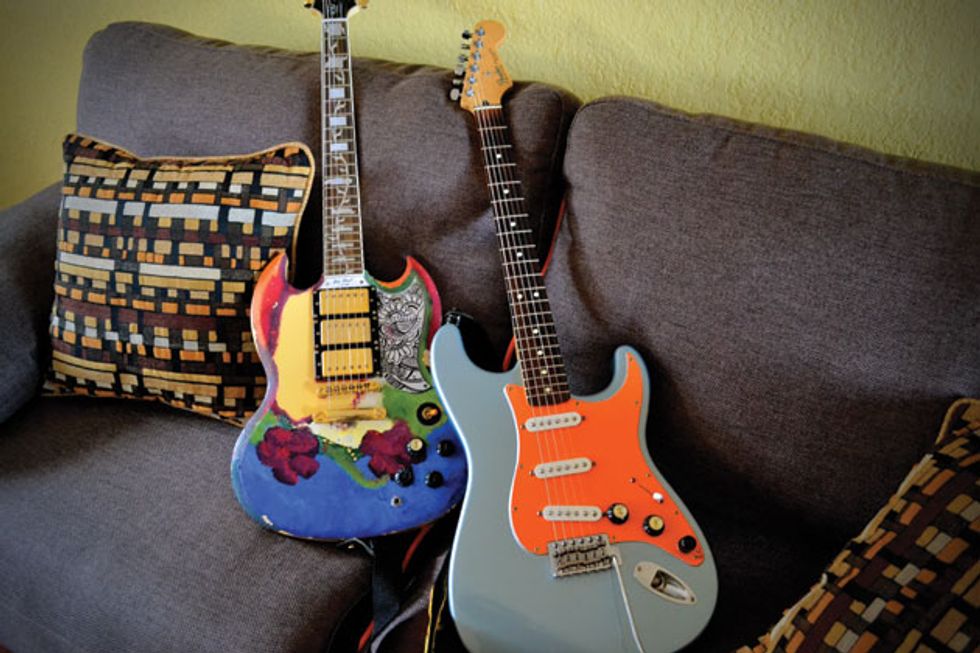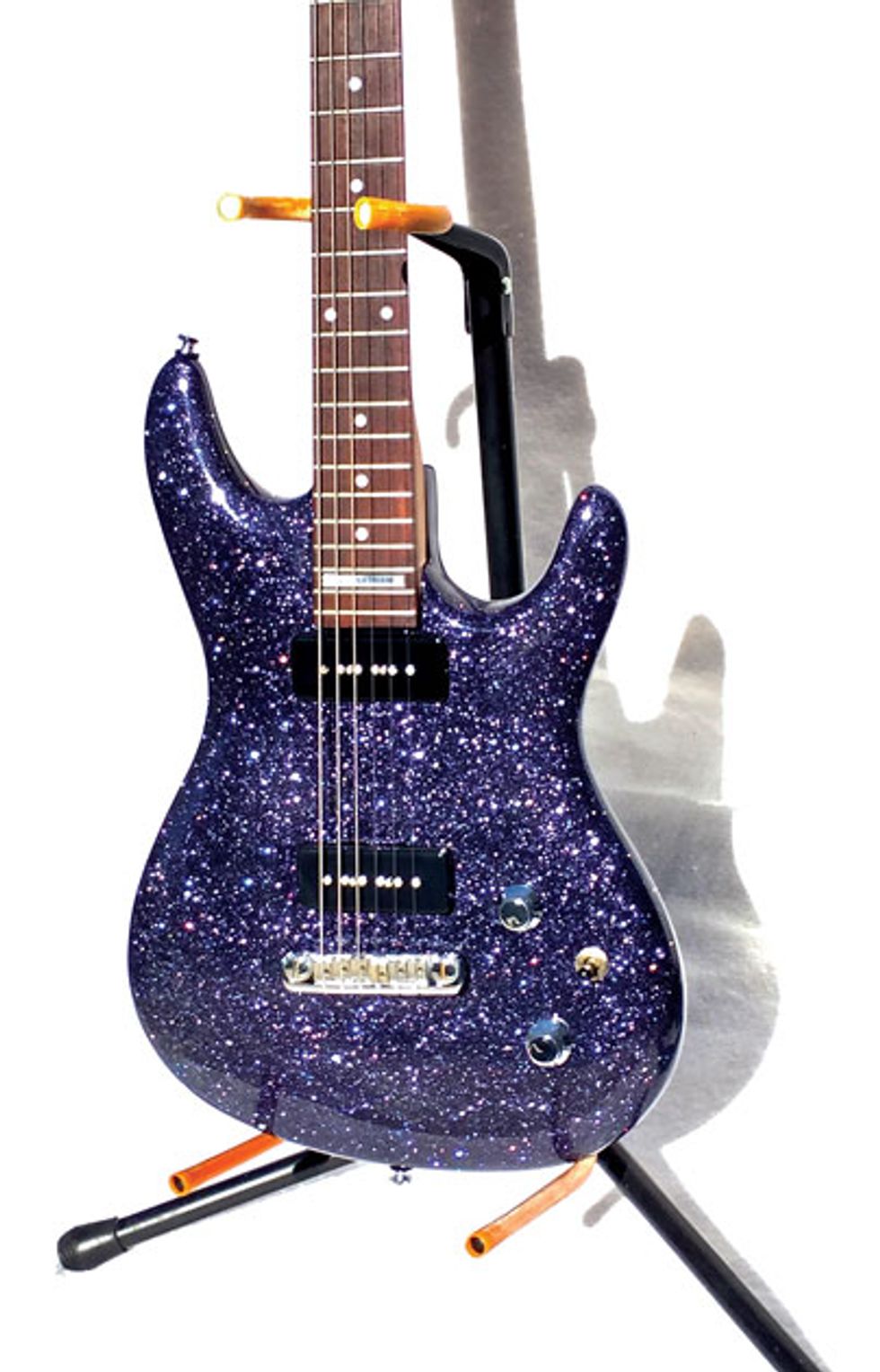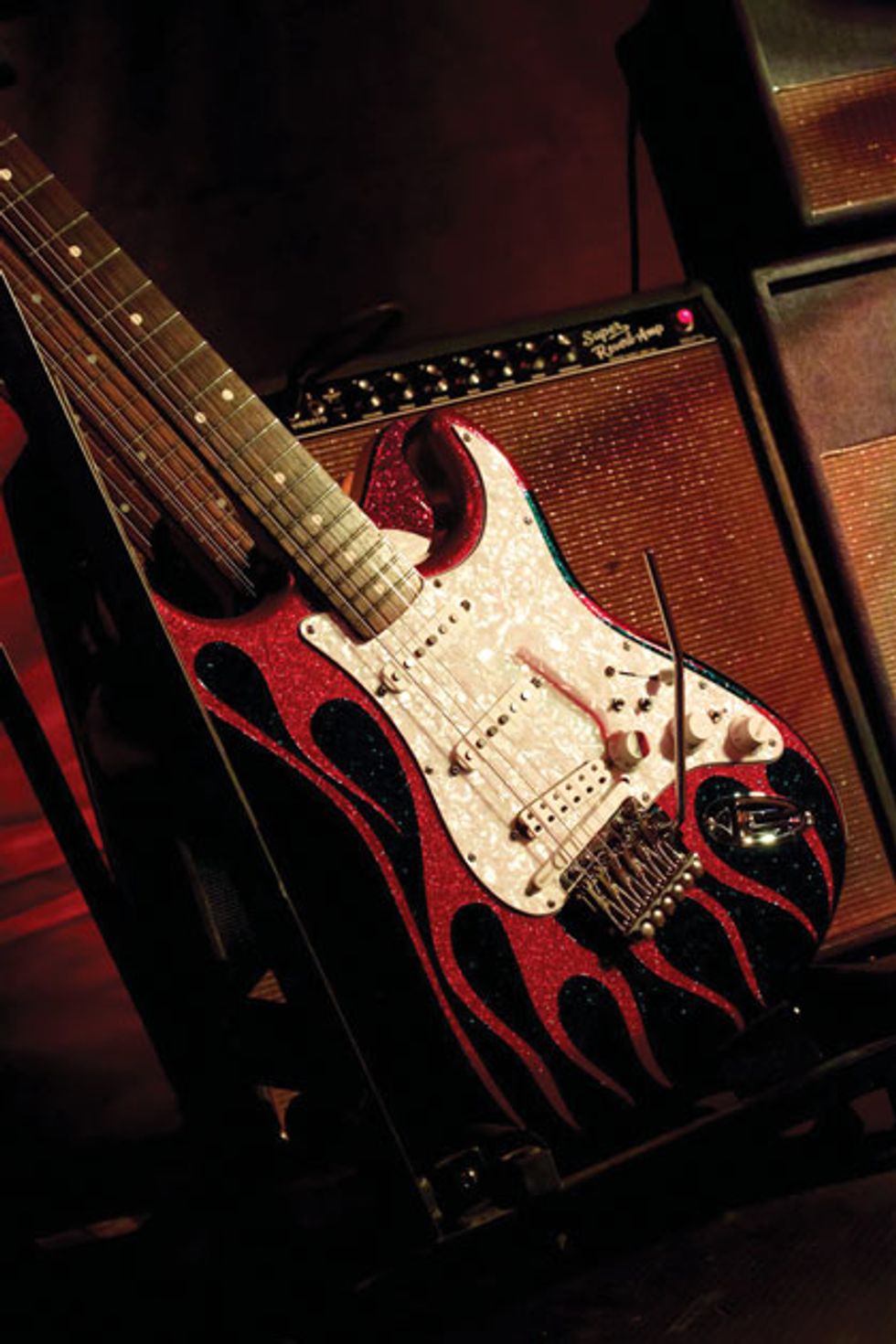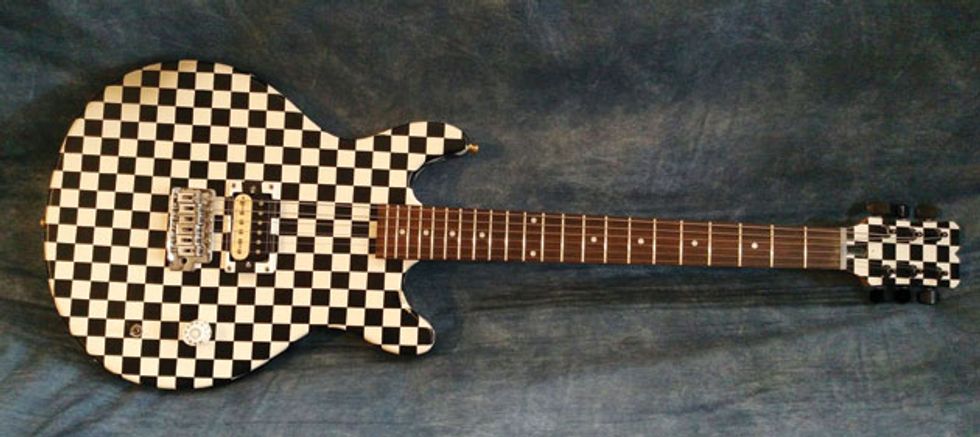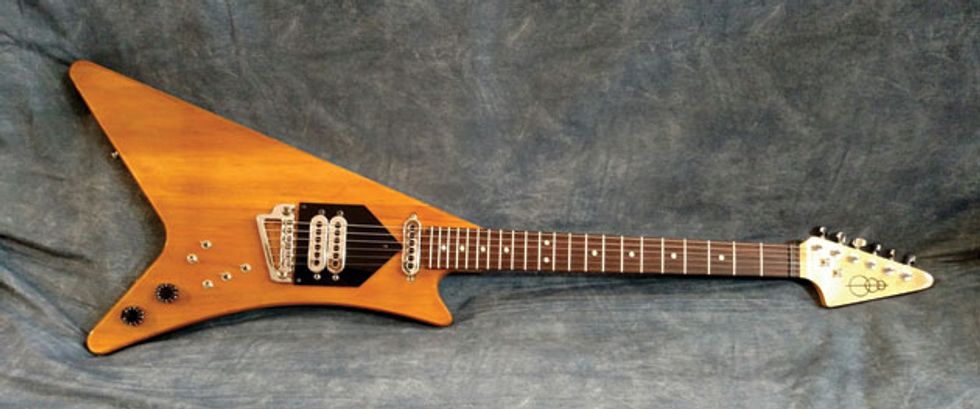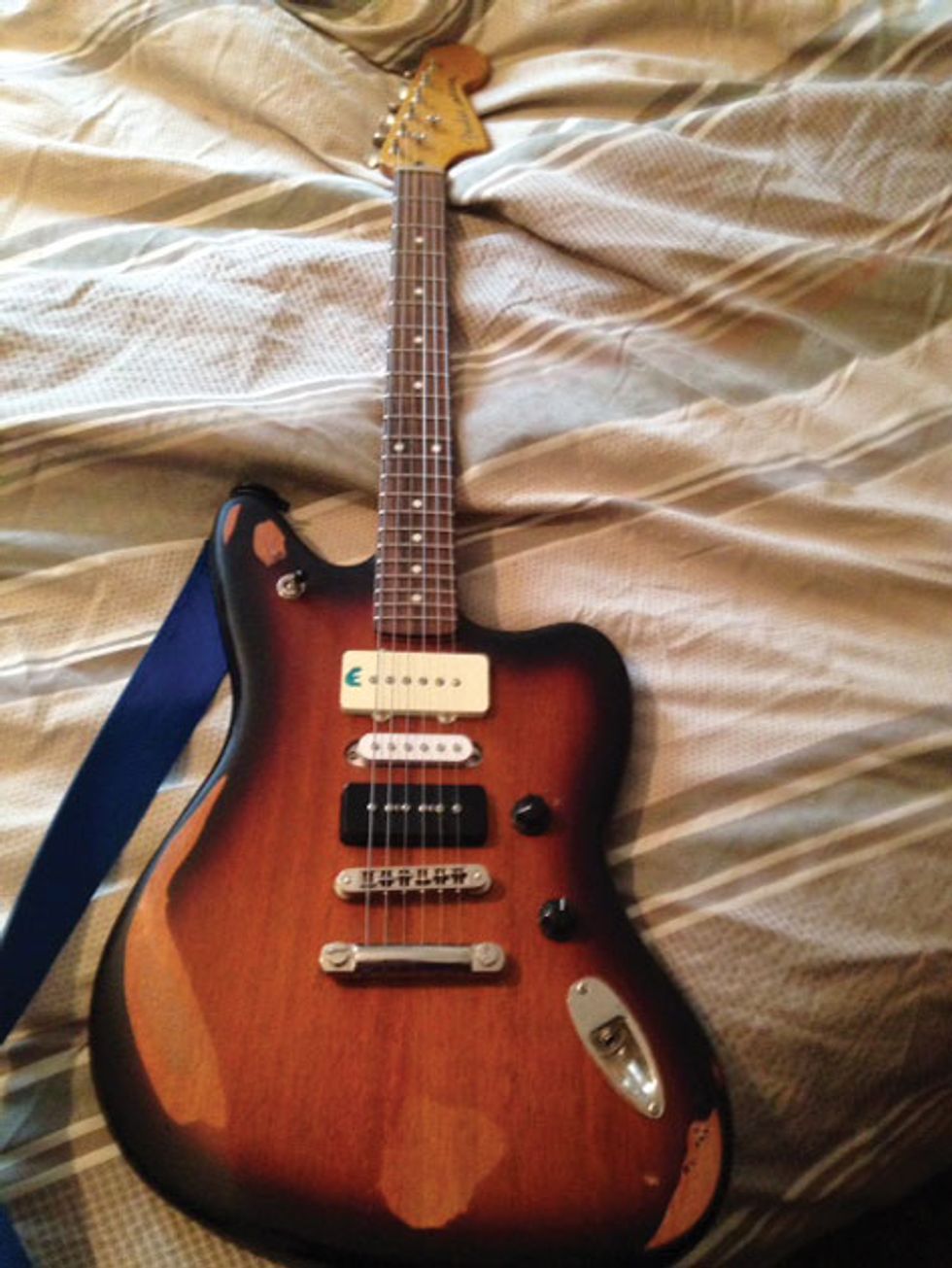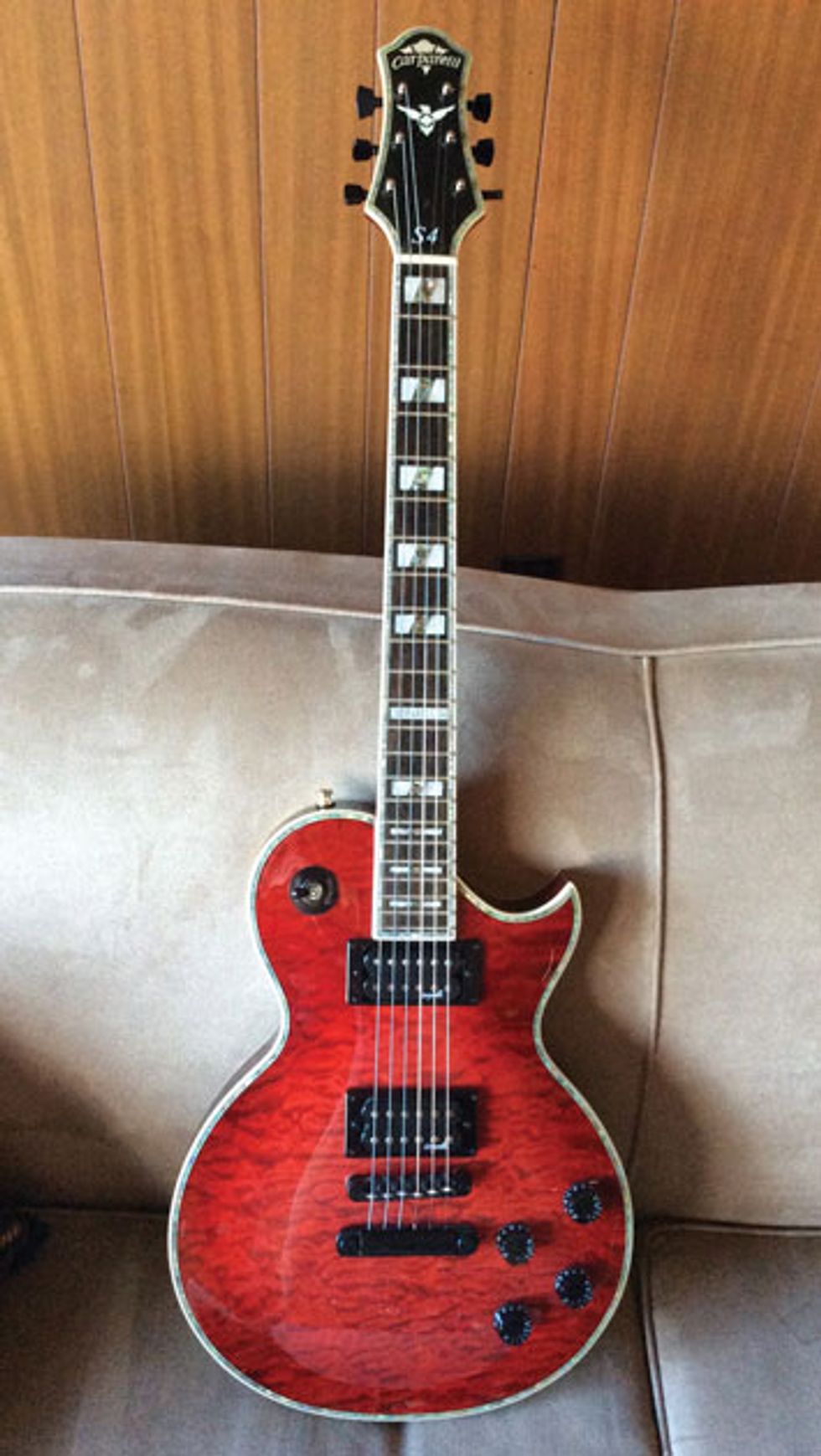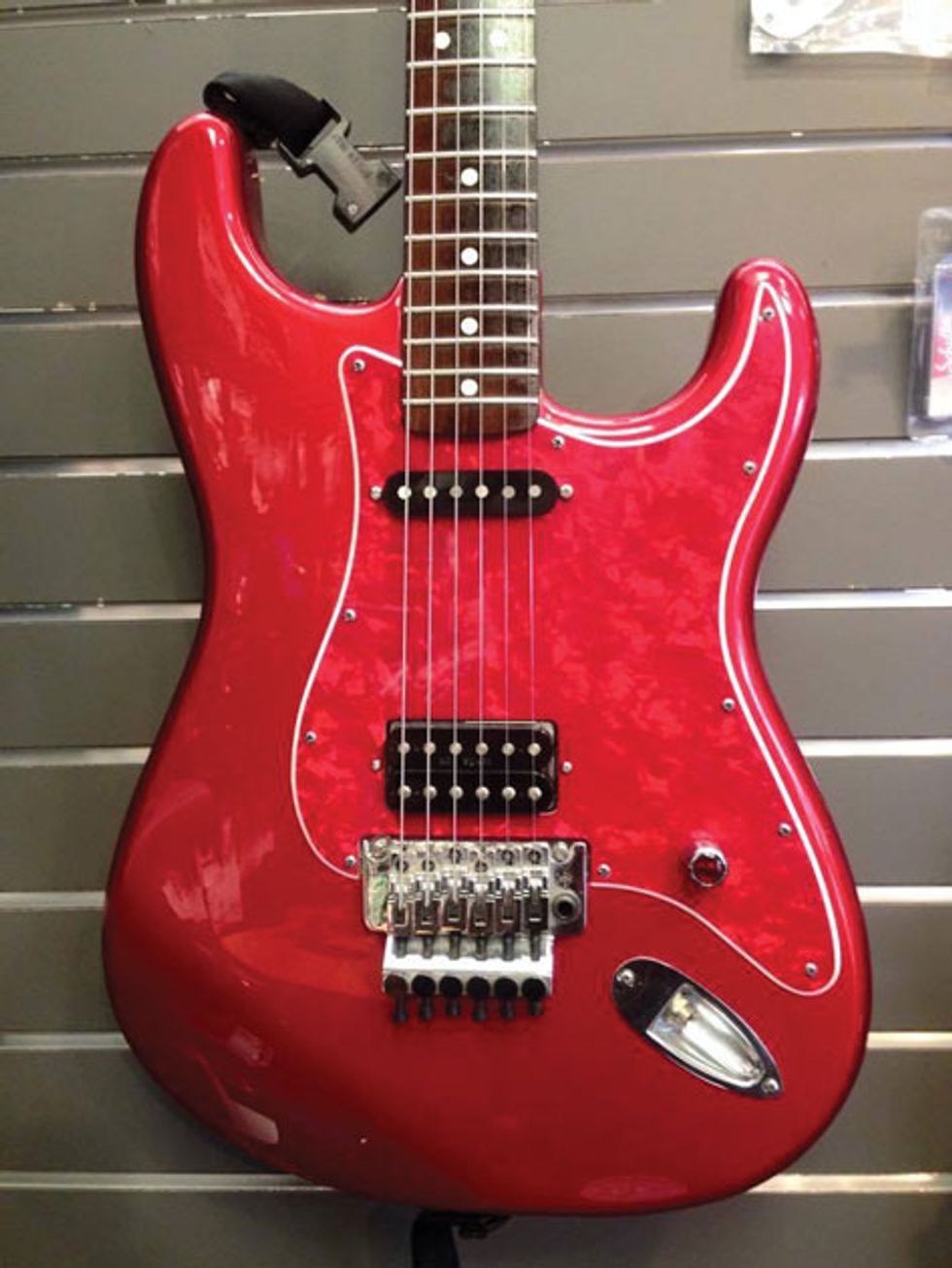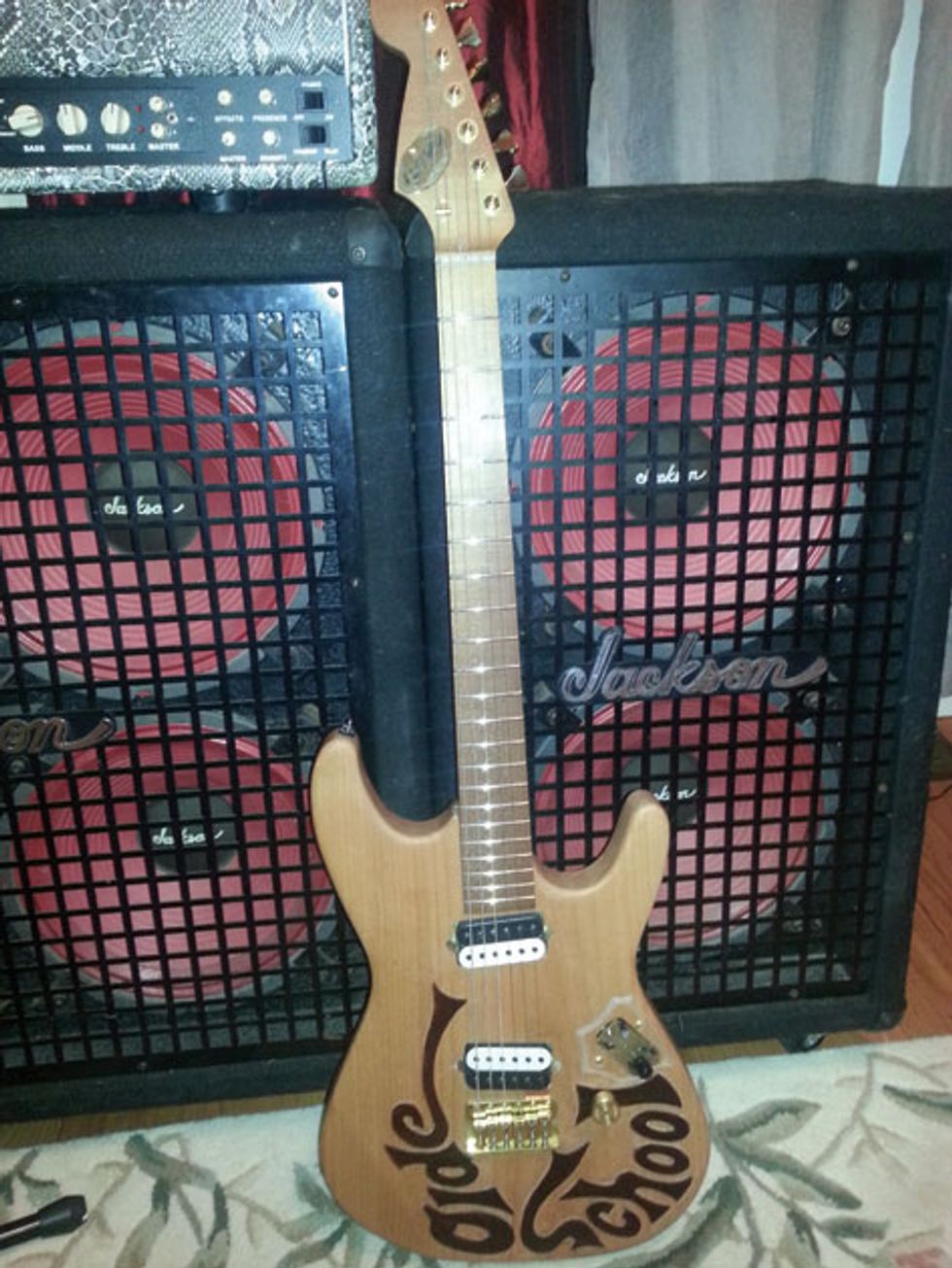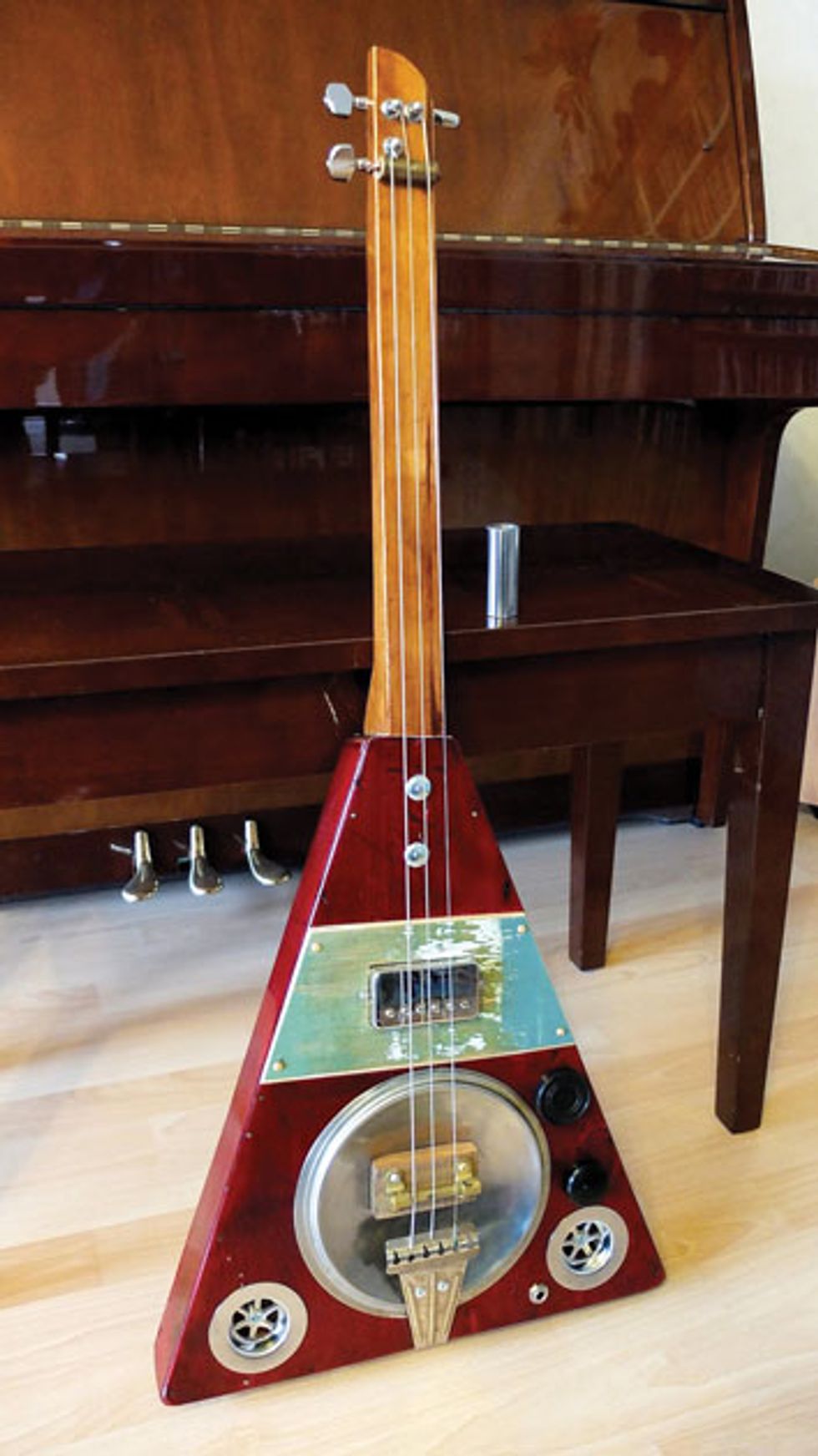 Throughout the year we collect stories and photos of guitar-mod projects created by you, our dear readers. Some are so inspiring that we include them here in our annual Hot Rod issue.