Hot Rod Garage: Mods from Readers
An eye-popping gallery of radically reimagined guitars.
Jordan Basso
"My Fender Modern Player Jaguar has seen a ton of modifications to make it into a workhorse," says Jordan Basso. "I play country/alternative rock, and needed to get a wide range of appropriate tones from one guitar." Basso expanded the neck pickup cavity to accommodate a Jazzmaster pickup, carved a middle slot to install a Stratocaster middle pickup, and left the stock P90 in the bridge position. "Now this thing roars!" he says.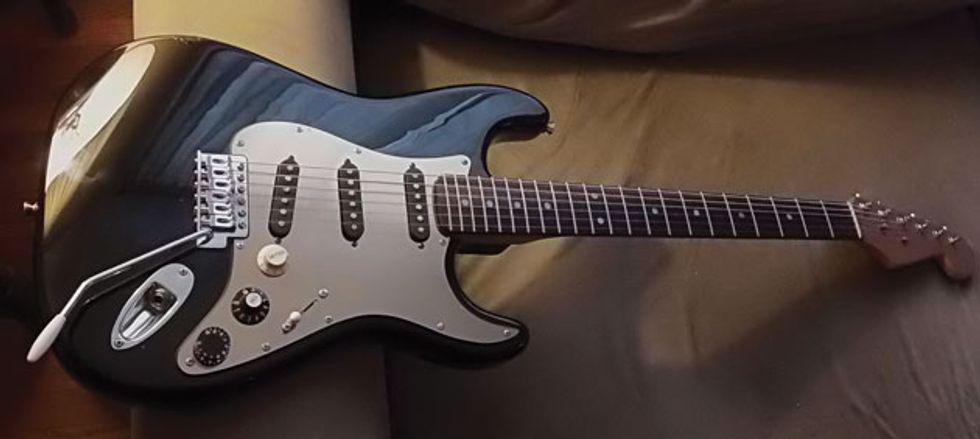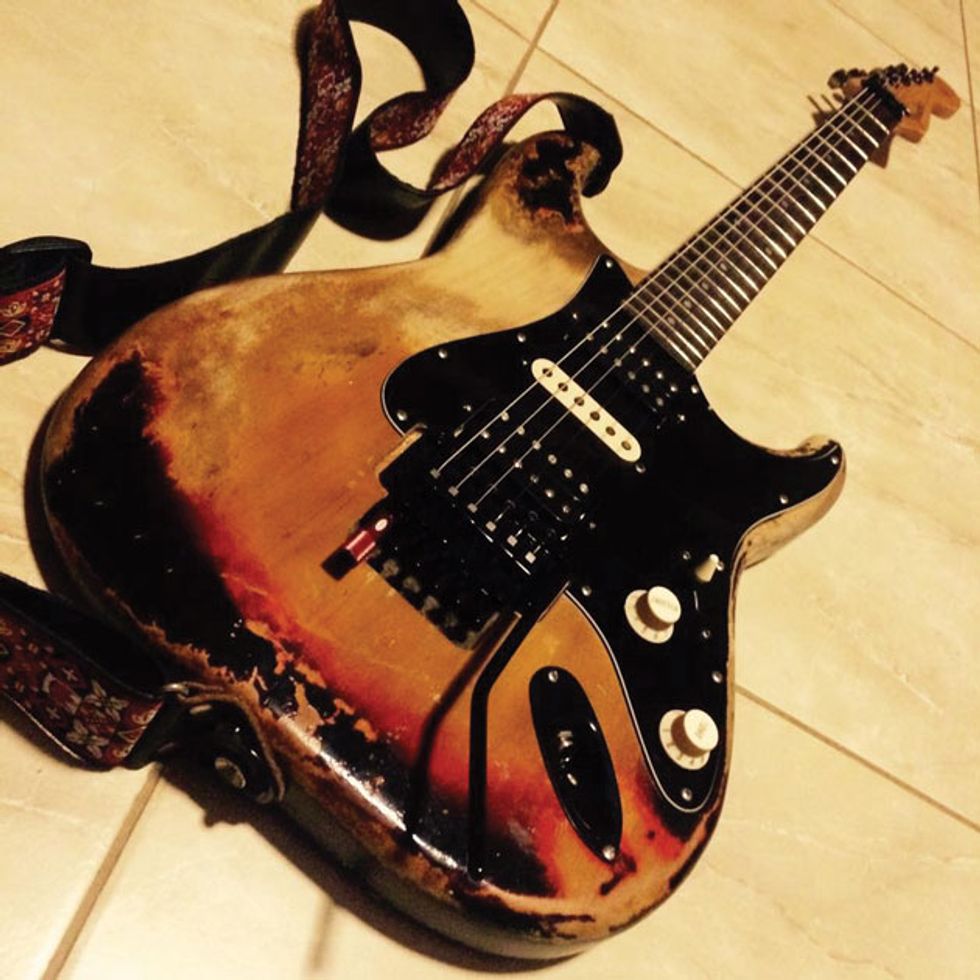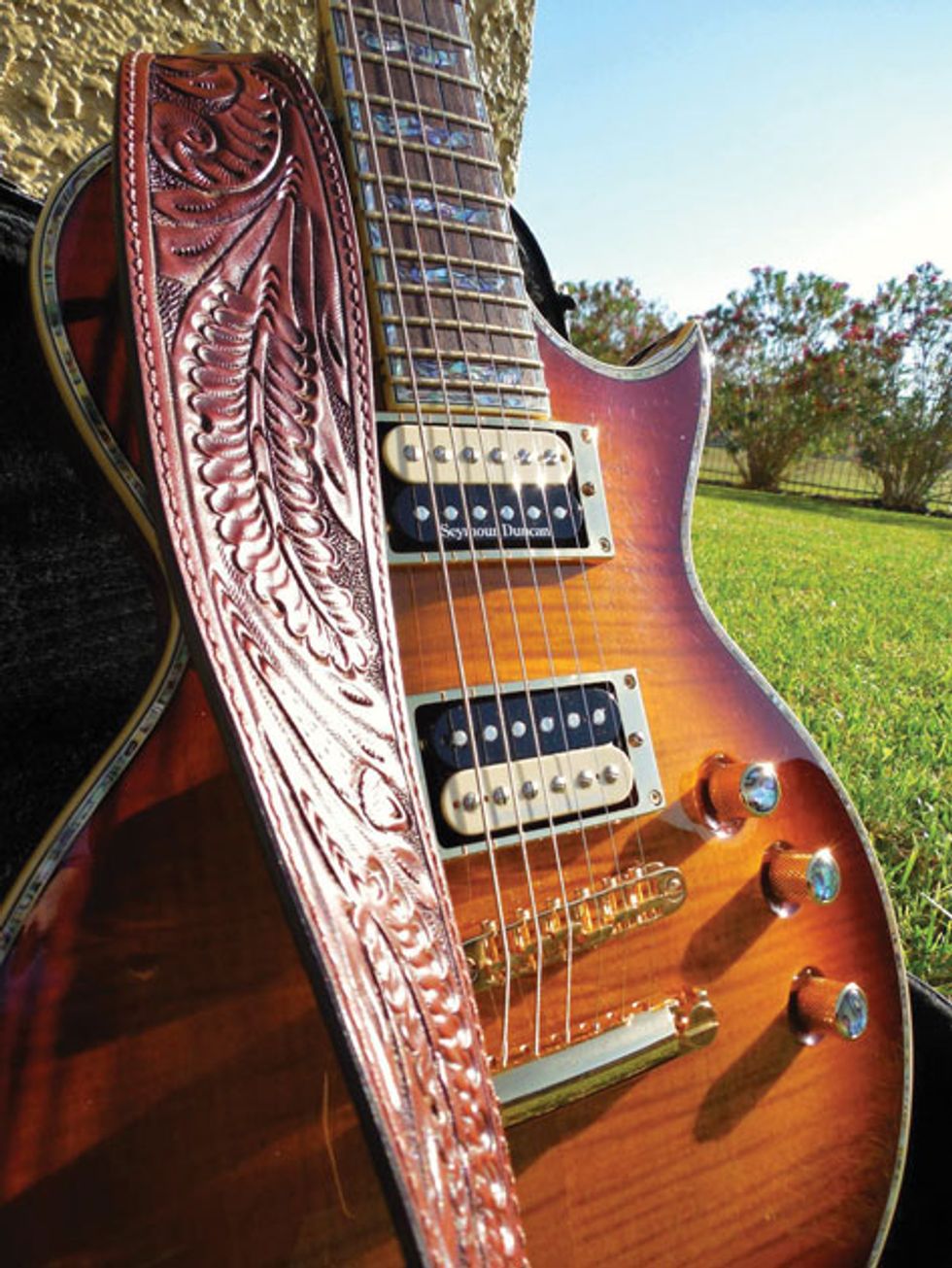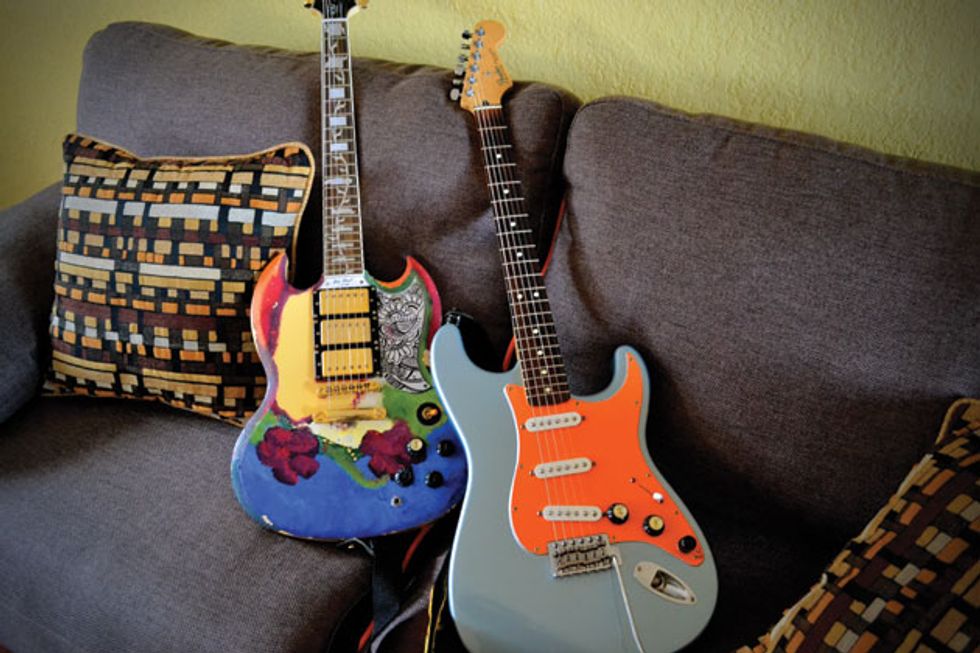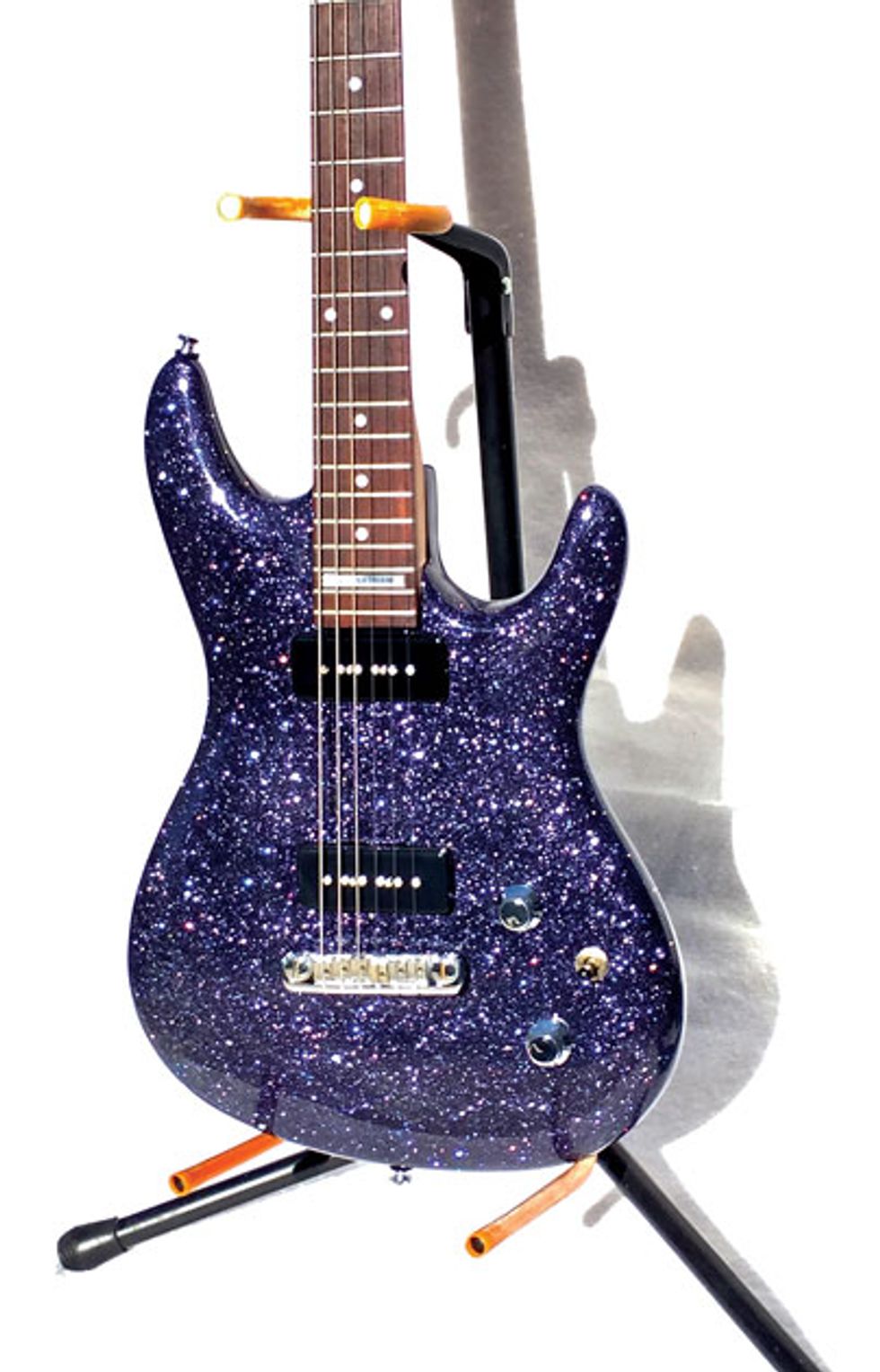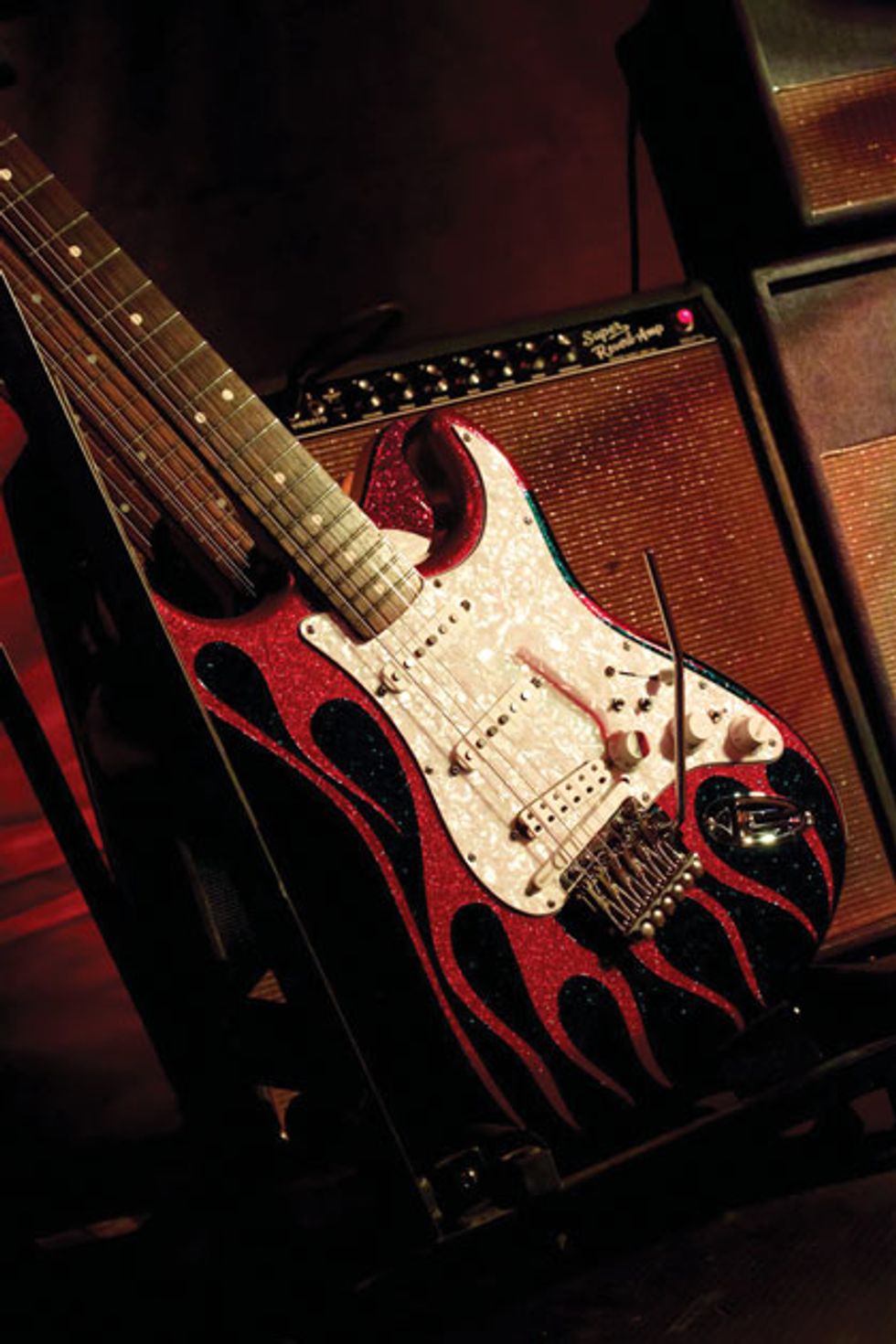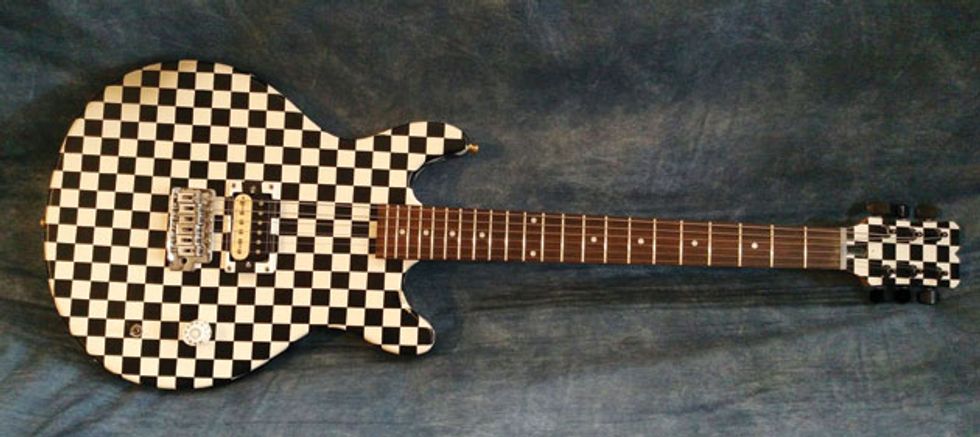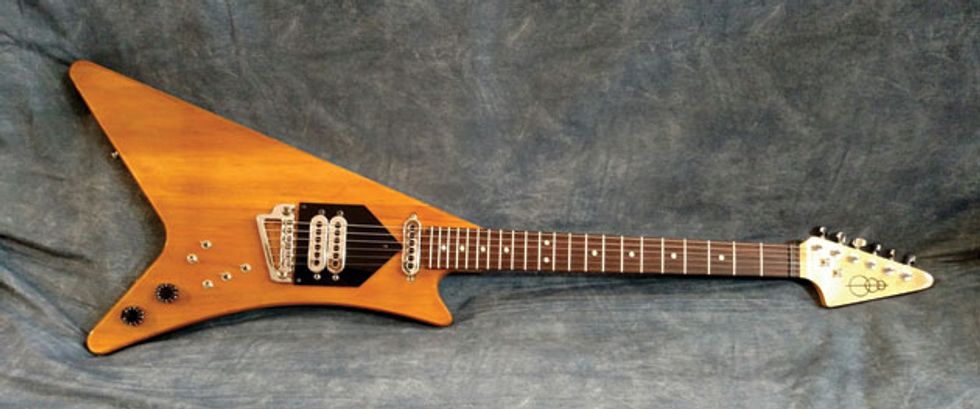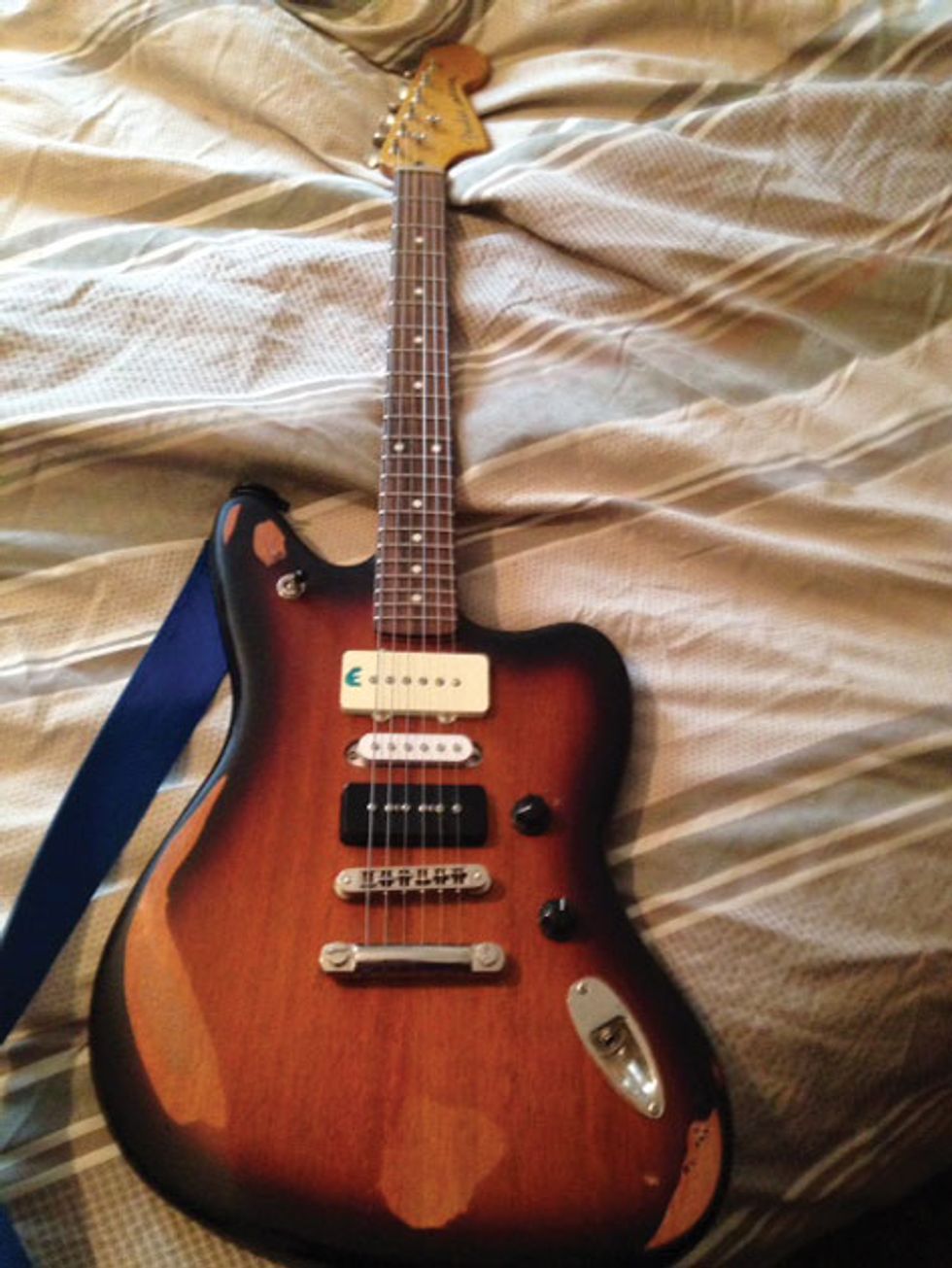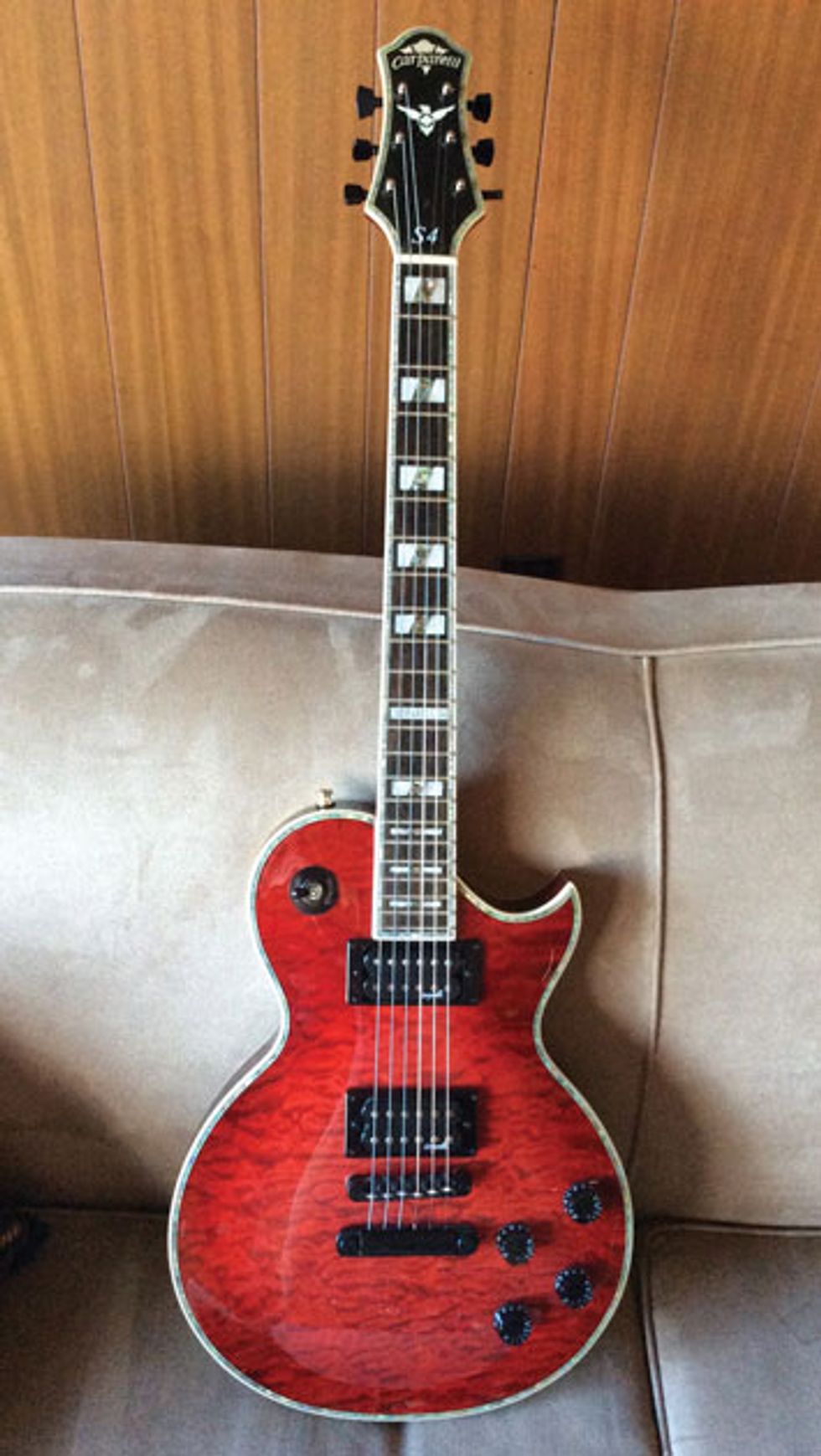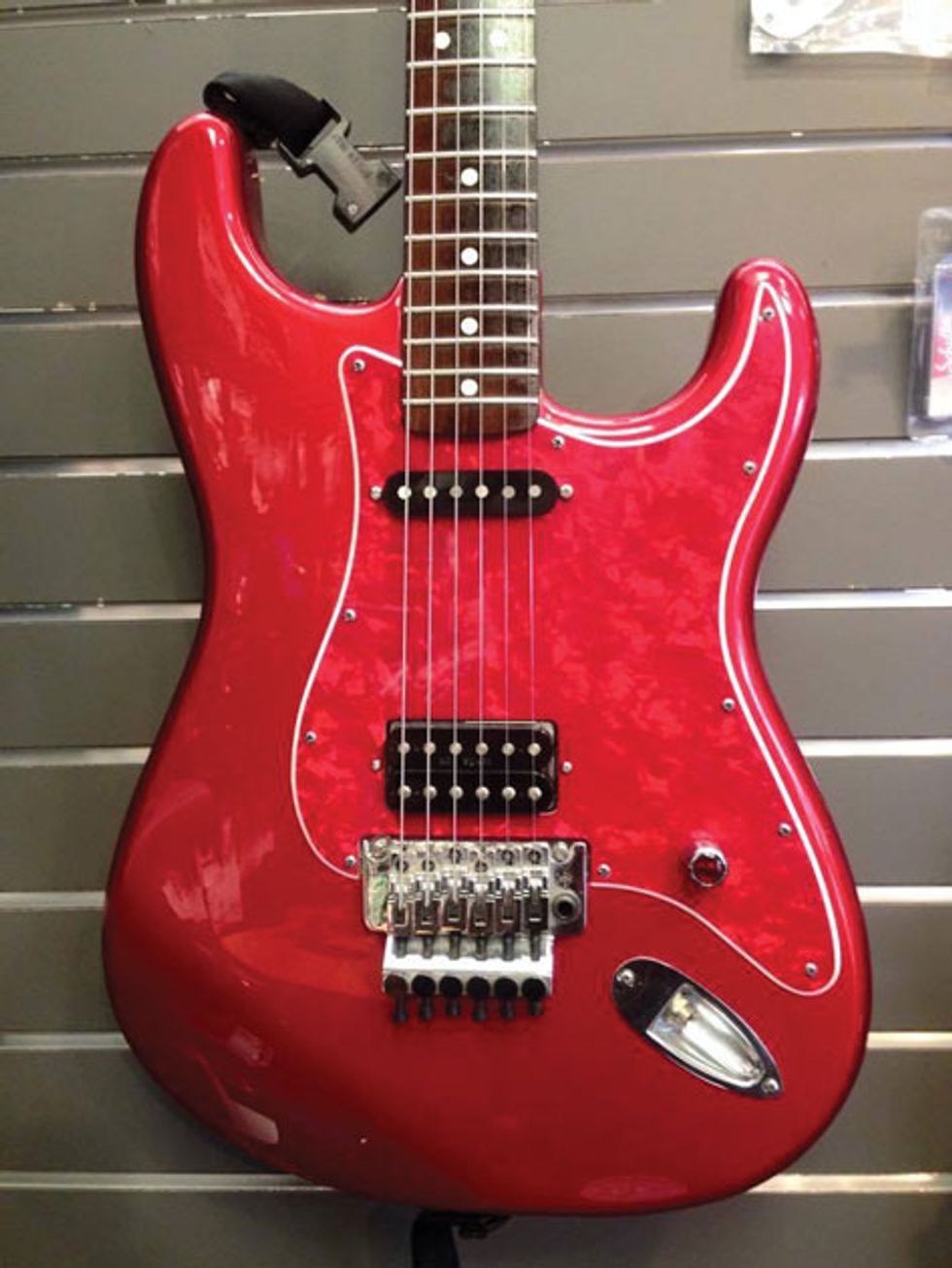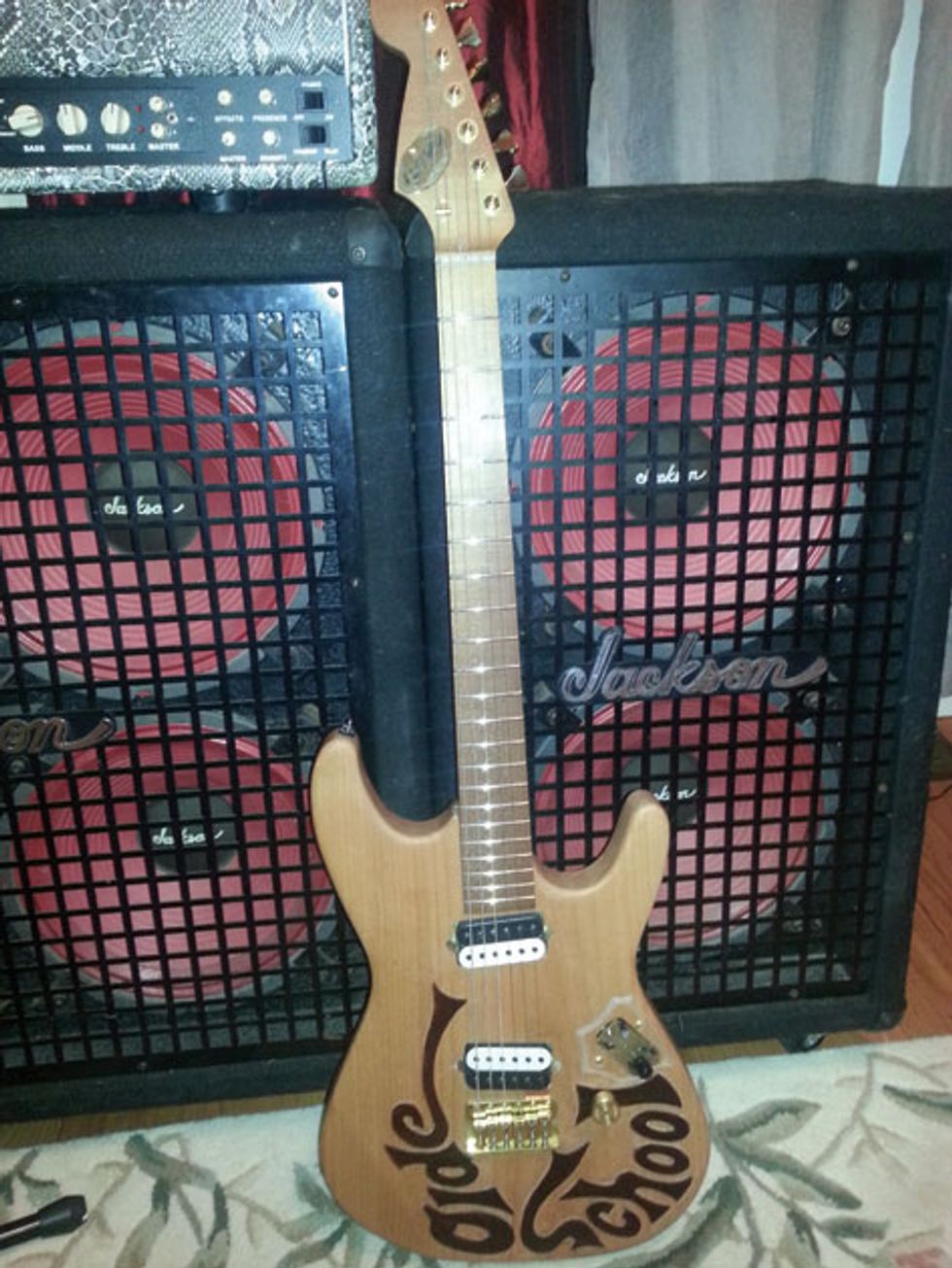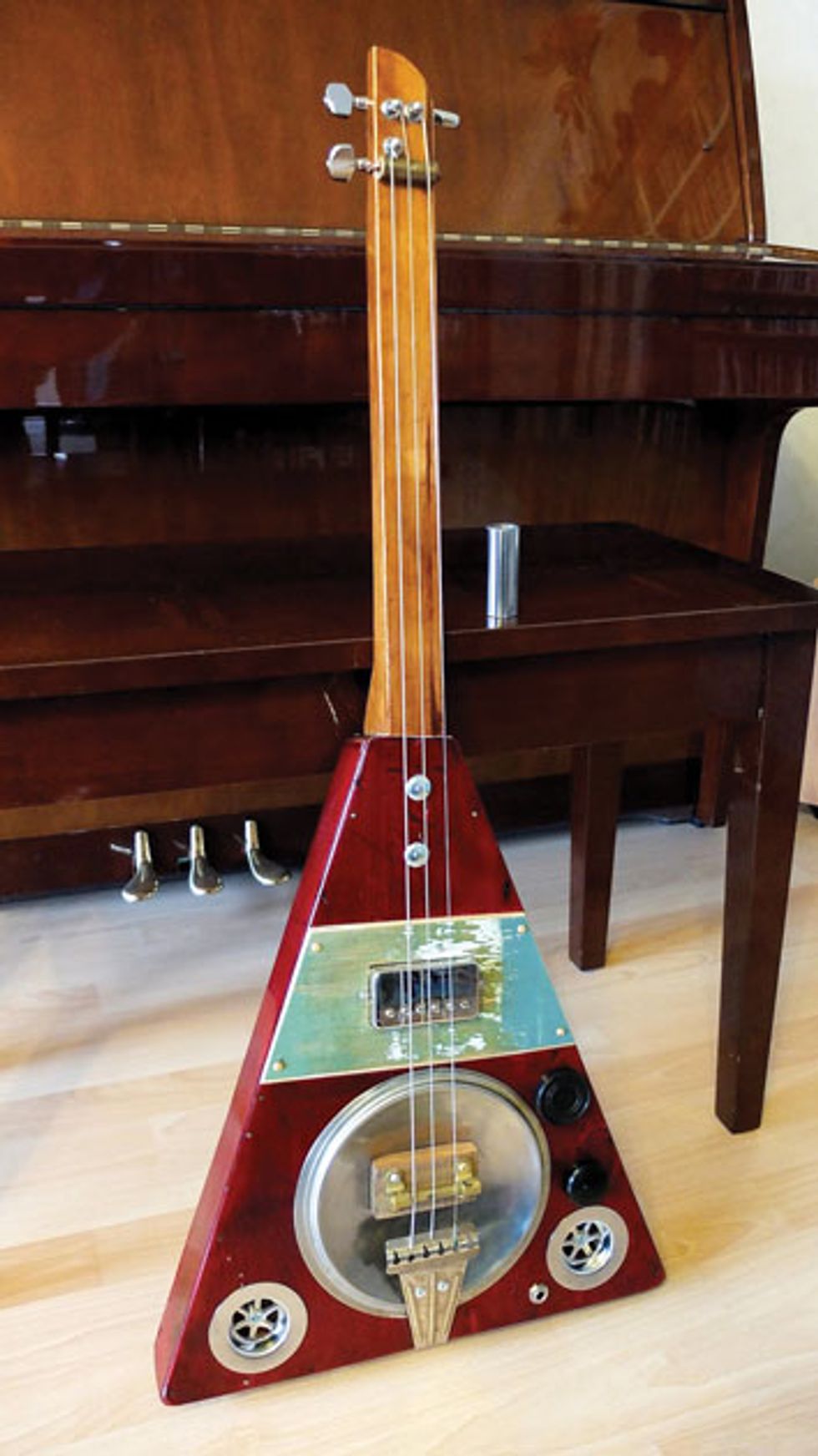 Throughout the year we collect stories and photos of guitar-mod projects created by you, our dear readers. Some are so inspiring that we include them here in our annual Hot Rod issue.