Making a Case for Attorney Rock
When lawyers, CEOs, doctors, and other big-money professionals pick up a guitar, people tend to wince.
Measuring 1 3/16" deep at the 12th fret, the neck on this 1994 custom double-cut was spec'd as "baseball bat" in the original order. The owner is delighted, yet after the guitar was finished, its builder deemed it "unplayable." How far should a luthier go to accommodate a client's wishes or design requests? Photo by Andy Ellis
Musician attorneys get a bad rap. When lawyers, CEOs, doctors, and other big-money professionals pick up a guitar, people tend to wince. Even if they are proficient players, they are somehow perceived as posers. I think this perception runs opposite the truth in many ways.
As a builder, I've of course had plenty of opportunities to work with clients that make their living as guitarists. From the struggling club player to the mega-platinum axe slinger, I've gone toe-to-toe with all of them. Some are professional and dedicated, while others are somewhat less organized. In dealing with all ranks of the working pros, I've found that egos don't seem to be tied to ticket and album sales—respect or rudeness can be dished out at any level of achievement. My initial inklings of this came when I first started selling my wares to touring pros. Opinionated and intractable was just as likely as curious and open. That said, musicians are focused on making music, and technical things like scale length or string tension might not always be of interest to them. Just like the rest of the population, guitarists come in all flavors.
The last few decades have witnessed the arrival of the so-called wealthy, weekend warrior musician. These well-heeled professional people are either returning to the guitar, or fulfilling a lifelong desire to learn how to play. The common stereotype has them brandishing shiny new guitars made from over-stained quilt maple with gobs of pearl inlay, or snapping up blue-chip vintage pieces. As the myth goes, these are rich and less-than-talented guys possessing more cash than chops. However, I've found these guys to be just as passionate as many of the full-timers. I see the same dedication and focus that made them a success in their chosen field, applied to their musicianship. This all-in approach is also evident when commissioning a custom guitar.
Successful business people understand an opinion from an expert can be more valuable than their own. As players, they might be driven by the same hero (or object) worship as the rest of us. The difference is that many successful people possess not just the ability to identify a goal and verbalize it, but also the ability to remain open to alternative paths to that goal.
A good example would be the discussion of raw materials versus technical specifications. Let's say the idea is to create a showboat guitar from figured maple and ebony, with one of the specs being the inclusion of a tremolo. If the plan is to have a long scale and single-coil pickups, the client needs to be made aware of the tonal consequences their choices may create. Maple and ebony are bright-sounding woods, and a longer scale emphasizes harmonics and adds twang. The use of single-coils will shift the sound in the same direction and the trem will do so even more. All of these factors put a guitar into treble-heavy territory. I'm not suggesting this is a hopeless scenario, but if the buyer is expecting fat and deep tones, they're in for a surprise unless the builder lays it all out up front.
A sincere craftsman will explain the pros and cons, and then present the client with several routes towards a solution. A holistic approach gives the guitarist an overview of what to expect and how to proceed. Usually, a builder with an excellent reputation has arrived at his station by using this philosophy—and not wanting the customer's project to end in tears.
Typically, a reasonable person will entertain mitigating changes in order to produce a more balanced instrument that still achieves the original goal. This is where the professional businessperson tends to be more flexible than others. We're all aware of Type A personalities, those who are used to getting anything they want just because they can afford to pay for it, regardless of practicality. My experience has shown me that this kind of thinking is not commonplace with the supremely successful. The lesson and takeaway here is that the strategy of a seasoned and successful professional is to achieve the overall goal, even if it means changing the game plan along the way to do so.
When I have an intractable client who wants to write their own diagnosis, I usually give them the name of another builder.
---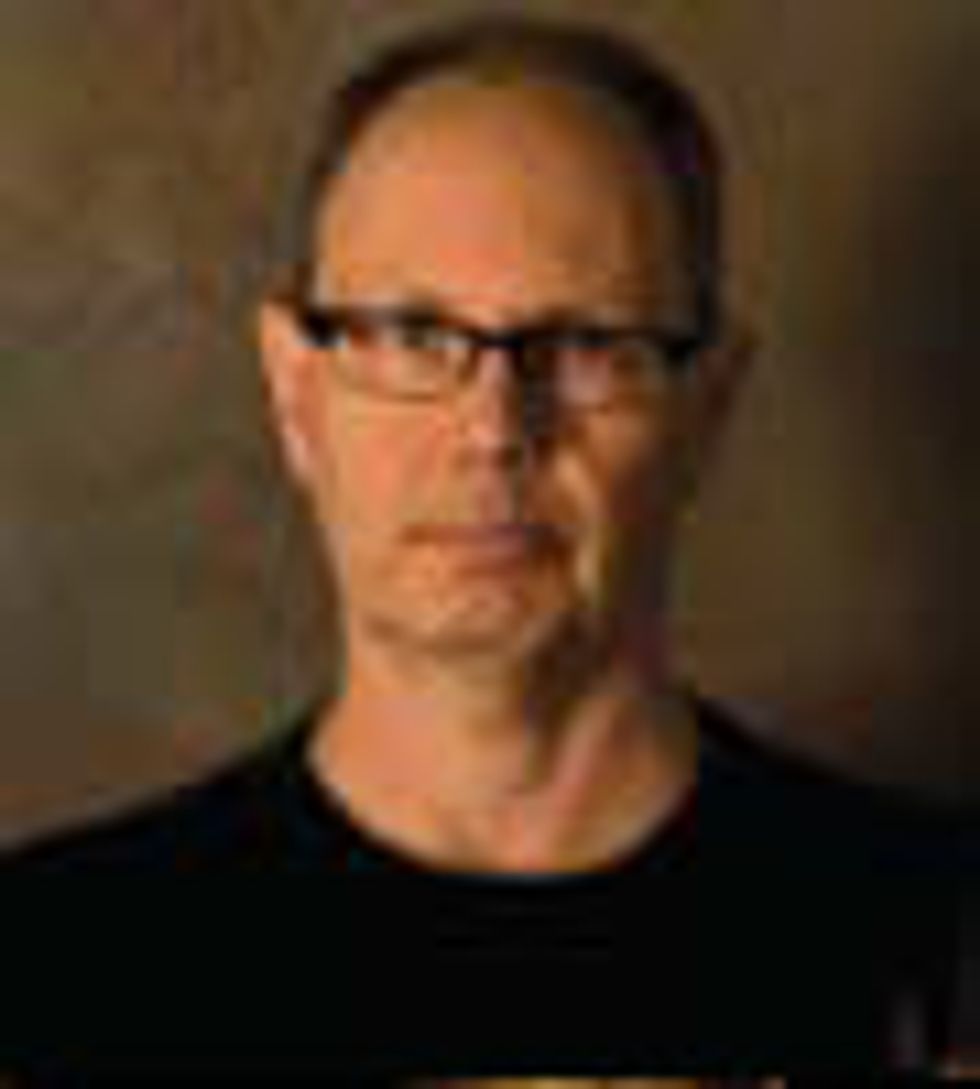 Jol Dantzig
is a noted designer, builder, and player who co-founded Hamer Guitars, one of the first boutique guitar brands, in 1973. Today, as the director of Dantzig Guitar Design, he continues to help define the art of custom guitar. To learn more, visit
guitardesigner.com
.