On the majority of these 10 tracks, which are mostly co-written originals, Schofield uses just a touch less grit than most blues players rely on these days.
Matt Schofield
Anything But Time
Nugene Records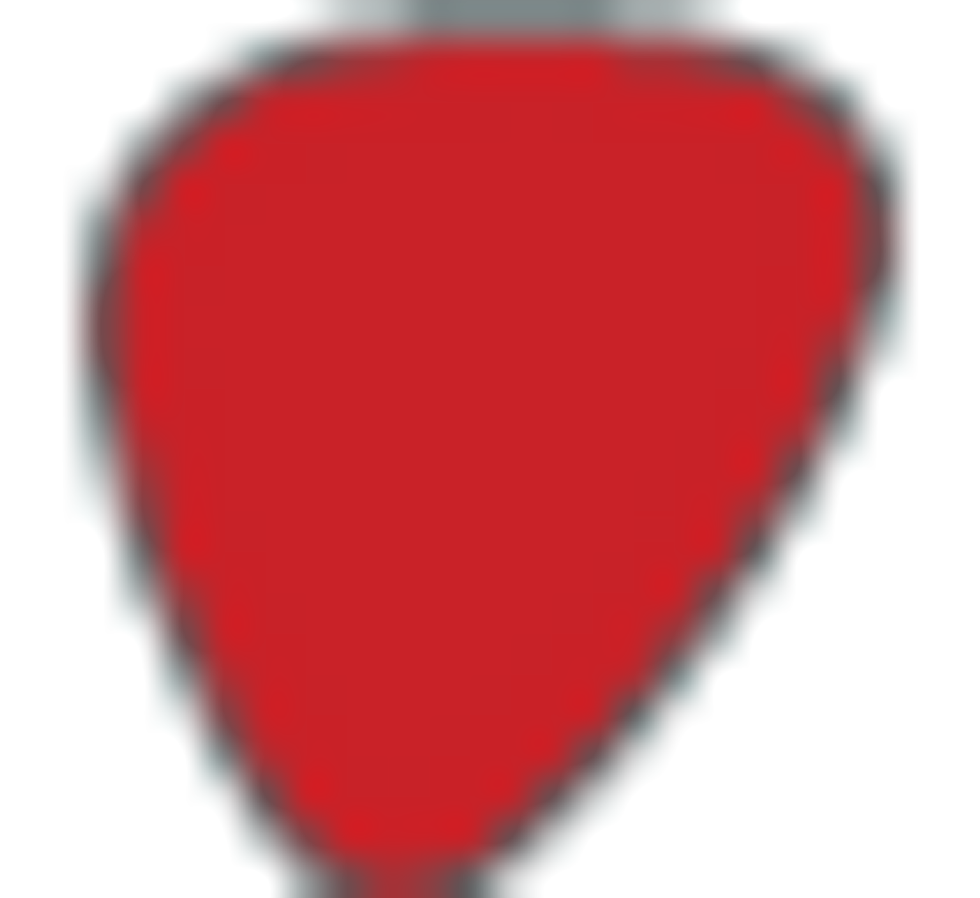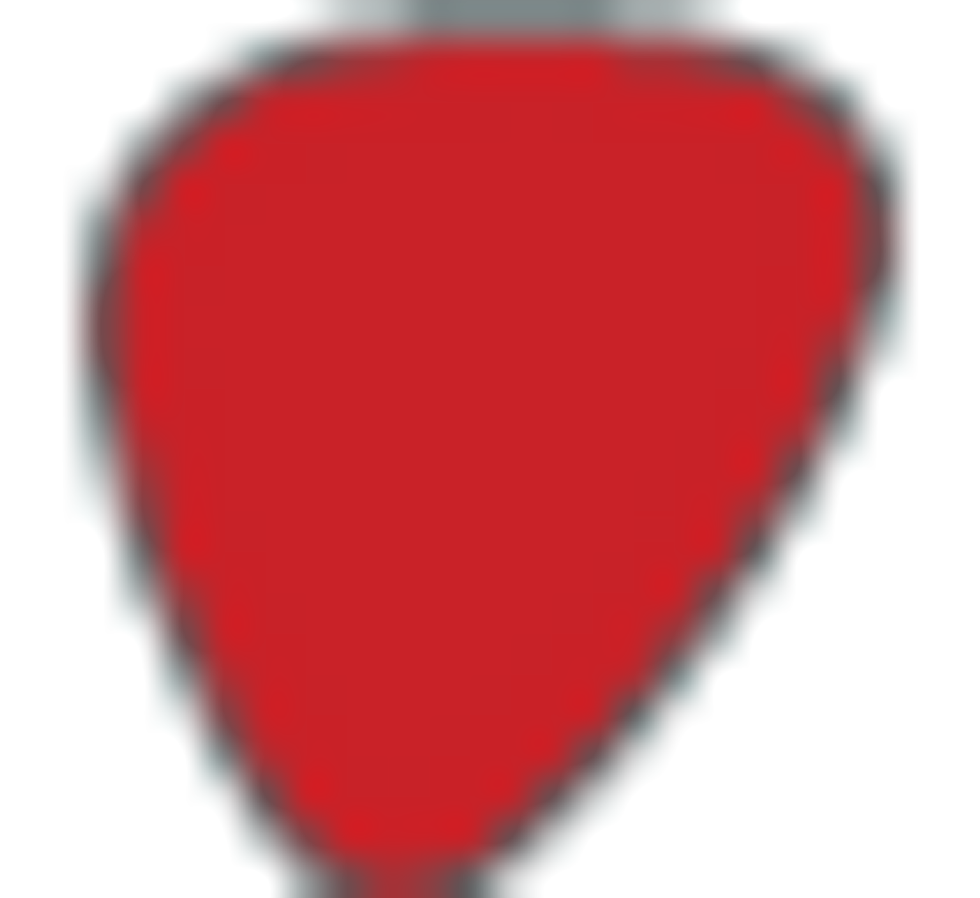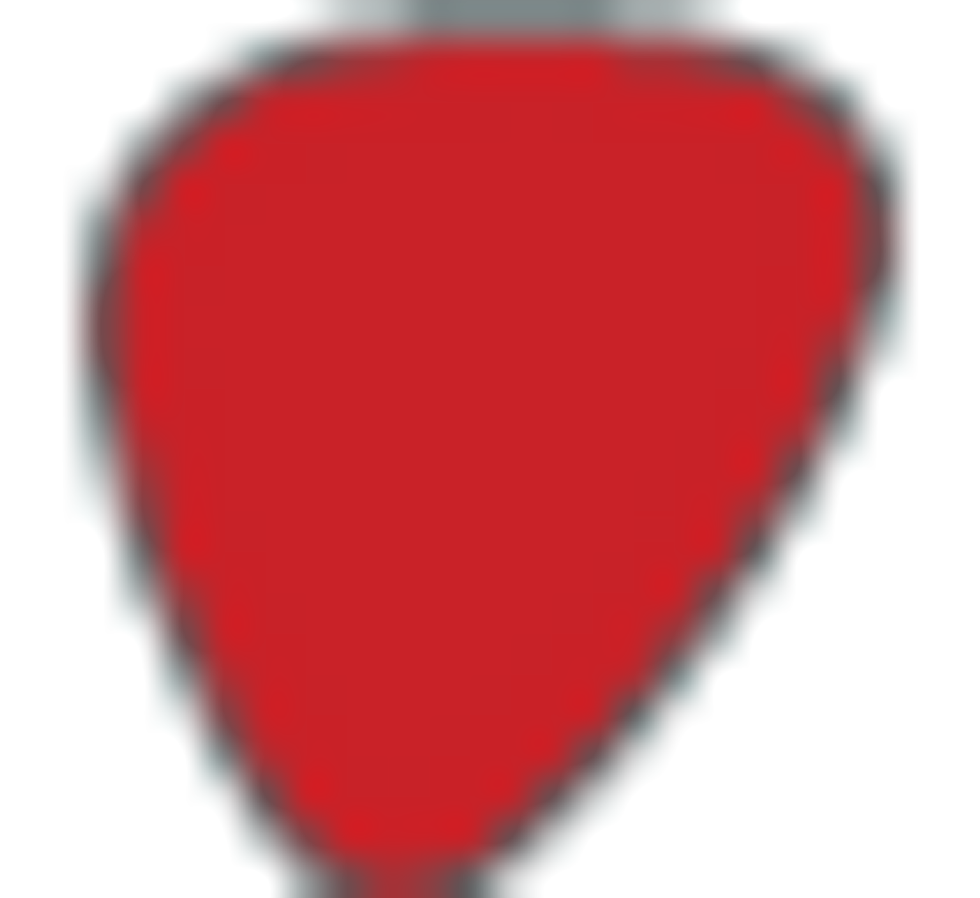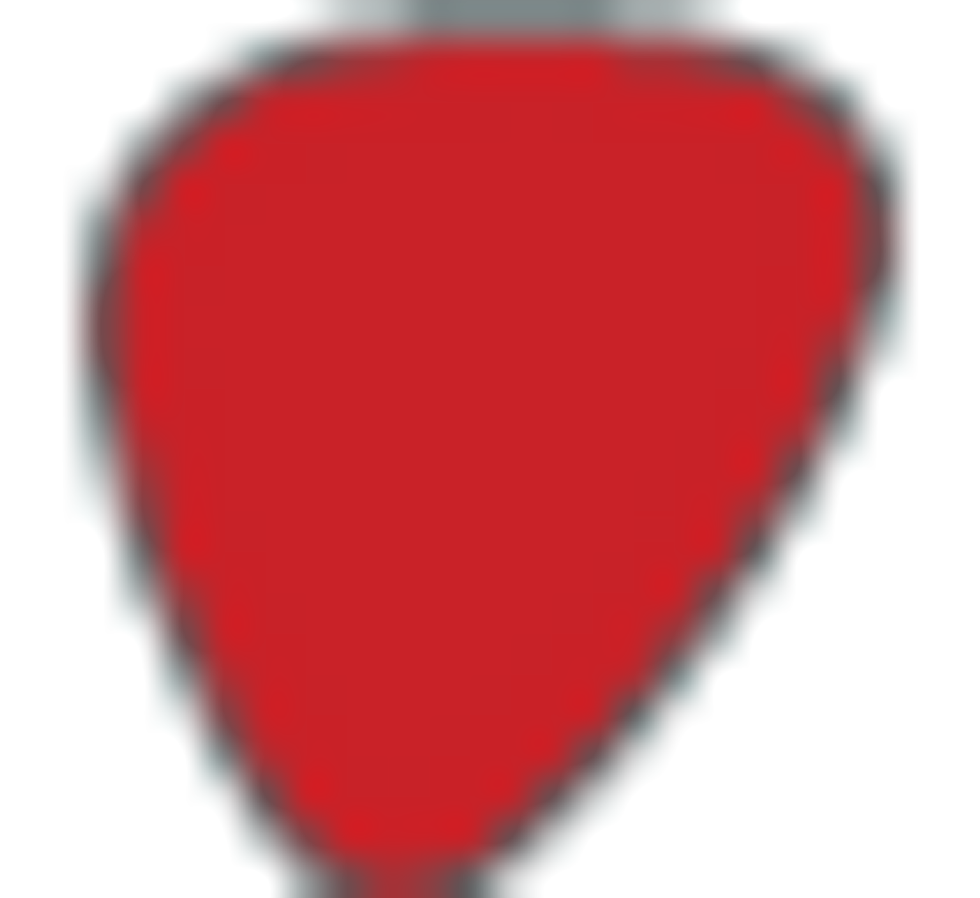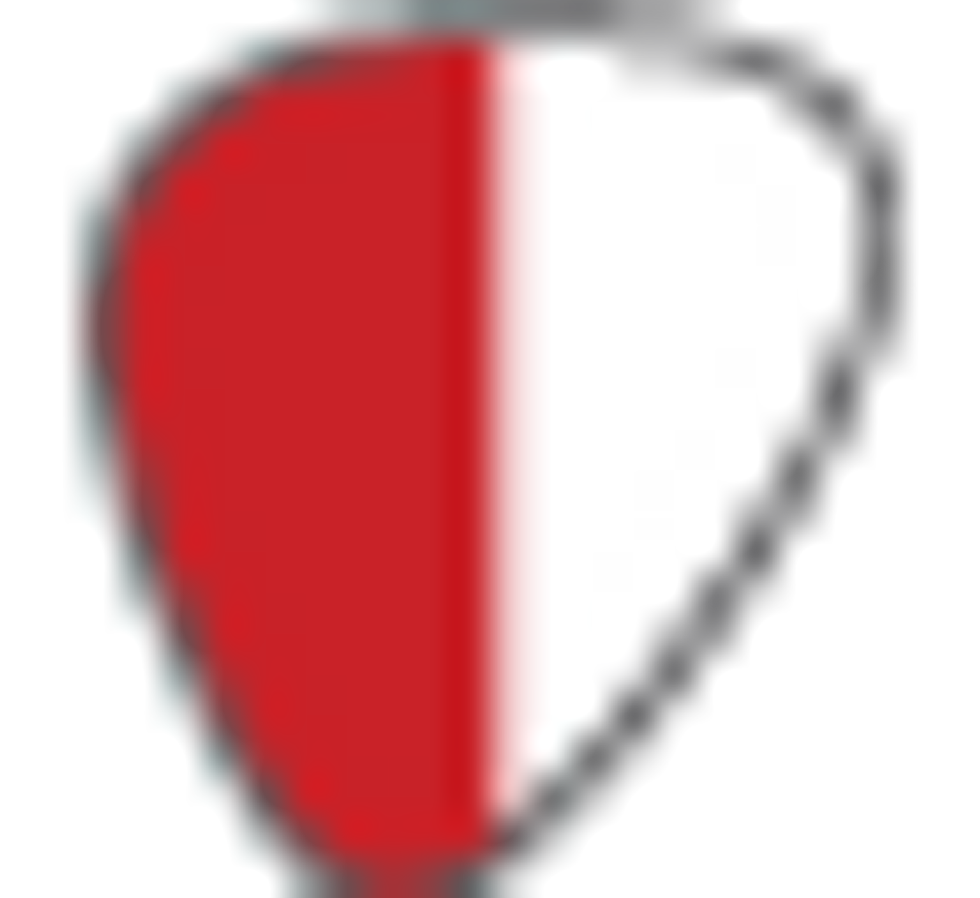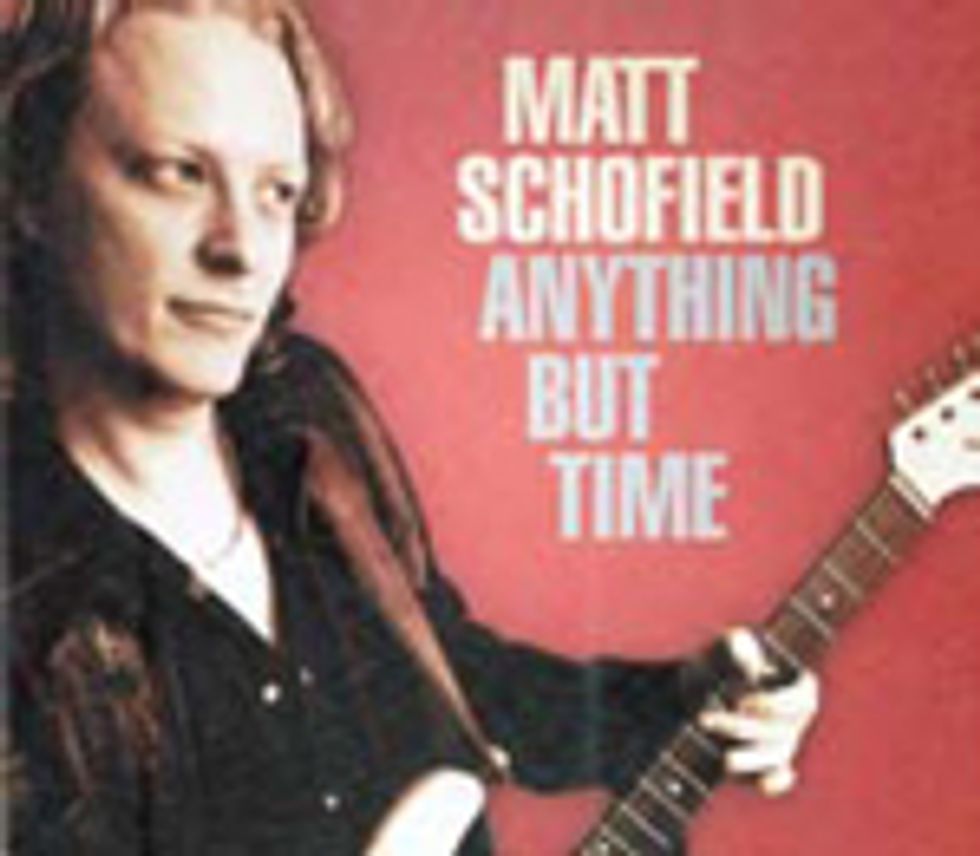 This fourth record from Matt Schofield continues the British bluesman's trend of upping the ante with each move he seems to make. That's not an easy task when you consider that he and his last album,
Heads, Tails & Aces
, won the 2010 British Blues Awards for both Guitarist of the Year and Album of the Year.
Anything But Time
, which was helmed by veteran blues producer John Porter (B.B. King, Buddy Guy, Otis Rush) suggests that Schofield is looking to repeat the feat while winning even more fans and accolades as he supports the album with a US tour this summer.
On the majority of these 10 tracks, which are mostly co-written originals, Schofield uses just a touch less grit than most blues players rely on these days. Paired with his Texas blues-leaning chops that emphasize meaty, sustained notes and vibrato over the shrednastics between them, the result is a modern blues guitar vocabulary that can still plumb some of the more vulnerable depths you might normally associate with the likes of B.B. King or Robert Cray. Schofield fronts a tight trio with drummer Kevin Hayes and keyboard player Jonny Henderson, whose dripping B-3 parts and funky Wurlitzer rhythms stay tightly fused with his left hand as it holds down the group's low-end. Standout tracks include the Booker T-esque "Anything But Time," jump number "Don't Know What I'd Do," a tremendous nod to Hendrix called "Dreaming of You," and slow churner "Where Do I Have to Stand." Schofield also puts his own mark on Albert King's "Wrapped Up in Love," and Steve Winwood's "At Times We Do Forget," driving each with vocals that are as strong as his guitar playing.
Like some of the famous British bluesmen before him, Schofield's approach to his craft is anchored by a remarkable respect for the blues, but complemented by a brilliant sense of what the genre has to offer, which is particularly appealing to guitar players. No longer just a guitarist to keep an eye out for, Schofield has arrived, and
Anything But Time
cements his status as an important contemporary bluesman.
While the Barcelona is built principally for a crystal-clean headroom, Bogner also threw in a Gain control for added versatility.
Clips recorded with a 2009 Fender American Tele
Reinhold Bogner has a reputation as
a master builder of great-sounding,
loud amps such as the Ecstasy, Shiva, and
Überschall—each of which is a legend
in the hard-rock and metal worlds. But
Bogner says he's always had an ear for the
magic of a little amp, and that has made
him well positioned to leverage the en
vogue status of smaller rigs. Bogner and the
company that bears his name entered this
game a couple of years ago with the 18-watt
Mojado (which has since been replaced
by the Palermo), but he's since gone on to
introduce even more diminutive amps in
the new International Series—a line of big-toned,
low-wattage amp s that includes the
Barcelona combo reviewed here.
The International Series is inspired more
by a "compact is good" ethos than a single
approach to design, circuitry, or tube type.
Its models vary in voice and character, with
something for just about any player not
seeking high-gain tones. With 40 watts of
6CA7 power, the Barcelona speaks with
a '60s British accent, loads of clean headroom,
and a defined punch that's less typical of Anglo amps.
A League of Its Own

At its core, the Class AB Barcelona is a very
simple amplifier. It's among the most powerful
amps in the International line in terms of
wattage, though the 40 watts can be throttled
back to 20 watts via the amp's standby
switch. This portion of the circuit works in
tandem with a power transformer that's custom-
wound exclusively for an 8 Ω speaker
load (in this case, a Celestion Vintage 30).
A trio of JJ 12AX7 tubes is the core of the
amp's single preamp channel. Instead of a traditional
three-band EQ section, the preamp
employs Treble and Bass knobs and a 3-way
Mid EQ switch that flips between scooped,
flat, and boosted midrange voicings. And
while the Barcelona is built principally for a crystal-clean headroom, Bogner also threw in a Gain control for added versatility. Pulling that control out kicks in the amp's Fat mode, which boosts the gain and bass.
Herculean Tone

When you boil it down, the Barcelona is
geared for '60s British jangle and punch.
There's a percussive snap in the attack,
combined with Bogner's signature muscularity
and smooth midrange voicing that's
reminiscent of a healthy vintage Marshall
JTM45—but with a little more aggression.
With a Strat at one end of the cable
and all of the amp's controls at noon, the
Barcelona sounded simply brilliant, with
a nice, thick low end supporting each
plucked note. The tone had a surprisingly
monstrous body—much bigger and rounder
than what I'd expect from a 1x12 openback
cabinet. The Bass and Treble controls
each have a wide range, but careful use of
the Master Volume is just as important in
the quest for sweet tones. Punchy, brash
tones issued forth when it was dialed to
about 3 o'clock, but below that the amp
took on a jazzier, darker voice—perfect for
both the Strat's neck pickup and the neck
and middle pickups together.
When I needed brighter tones, turning
up the Treble and Gain did the trick. But
to really get sharp, bright tones out of the
Barcelona, it's best to rely on your picking
hand. One of the really beautiful things about
the Barcelona is how much headroom there
is for getting the most out of your attack.
When I wanted a spanky country vibe for
some Jerry Reed-esque fingerpicked rolls,
the Barcelona was more than accommodating—
but I got the most effective results with
aggressive pick attack. This is a very honest
amplifier that's extremely sensitive to how
tight and clean your style playing is.
That said, the Barcelona's tone stack has
a lot of range that makes it easy to dial in a
variety of very desirable sounds. I was particularly
taken by how effectively the Mid
EQ switch reined-in spiky midrange peaks
on the scooped setting—making it a snap
to achieve just the right level of midrange
raunch without sacrificing definition in the
highs or boom in the lows. This reining in
was particularly helpful after I plugged in
a Les Paul loaded with a rather hot set of
Tom Anderson humbuckers (an H3 in the
bridge position and an H1 in the neck). The
scooped position brought out a voice akin
to a vintage blackface Fender Twin Reverb,
taming the Les Paul's aggression but leaving
a toothy bite and piano-like bass response.
Even when I played the Paul with a heavy
picking hand and the Barcelona's Gain control
maxed, the tone remained clean and clear
across the board. It wasn't until I cranked
the Master Volume to around 2 or 3 o'clock
that it started to growl—but at that point the
amp seemed almost absurdly loud for such a
small combo. Bogner recommends relying on
pedals to achieve significant overdrive when
using the Barcelona, and I'd concur after
enduring such blisteringly high volume in
order to get the amp to overdrive naturally.
The Verdict

For players with a taste for clean, impeccably
detailed tones, the Bogner Barcelona is
hard to beat. Its ease of use and Texas-sized
sounds makes it a winner for any player who
needs a combo for gigging and studio use.
It isn't a very forgiving amp if you're sloppy,
and coaxing the sweetest tones is very much
a matter of touch, but those traits also set it
apart from many similarly powered combos.
As with the rest of Bogner's International
line, simplicity and portability are the
Barcelona's key qualities—qualities that
stand in sharp contrast to the features that
come to mind when many players think of
Bogner Amplification. However, if simplicity
is your game, the Barcelona could be
your path to positively glorious tones.


Watch the video review:

Buy if...
your need for clean headroom and dynamics trounces your desire for effects loops and multiple channels.
Skip if...
you need amp overdrive at a manageable volume level.
Rating...

What part of the human consciousness created this instrument, this wizard's wand, this hypnotic tool? And, more importantly, why?
Gibson says its SG Gothic Morte is "a radical reincarnation of a guitar that was born to be wild." Ready for an exorcism? Photo courtesy of Gibson Guitars
I witnessed an exorcism last night. The exorcism was conducted by one very beat-up Gibson SG. The person whose demons were exorcised was a young woman in the front row of a Greenhornes show. The only thing missing was green projectile vomit.
But before I go into that more, I want to discuss a couple of deep questions. And I want to go beyond "Can a guitar have a soul?" I'll start with a simple question: Is the human consciousness the result of a higher power? Well, if you're spiritual, or believe in God, ghosts, or Ouija boards, or if you feel uneasy if a black cat runs in front of your car, or have any other number of superstitions or spiritual beliefs, you should've answered "yes." If we are truly connected to something—something we just can't comprehend or agree on—we can at least agree on some simple truths. There is joy and sadness, darkness and light, wickedness and righteousness, good and evil.
What does this have to do with the guitar? Well, I'm wondering where the guitar came from. What part of the human consciousness created this instrument, this wizard's wand, this hypnotic tool? And, more importantly, why? Stay with me here.
Albert Einstein once wrote of "spooky action at a distance"—things we just don't understand. And I think most of us believe in some spooky stuff we don't understand.
Now back to the exorcism/ rock show. As I observed the crowd, I saw plenty of alcohol, some drugs, and women and men prowling for deviant-behaving partners. Through the smoke-filled room, I could see small groups huddled in black leather jackets giving their attention to the stage as the electric guitar gave it's sermon. This was no church. This was no Mormon youth convention.
I thought about a book I've just read,
The Lennon Prophecies
. It's a well-written book that makes the case that John Lennon may have sold his soul to the devil to become the biggest rock star in the world. I know, what a bunch of crap, right?
But after reading
The Lennon Prophecies
, I'm kind of freaked out. In the author's view, Lennon commits the ultimate act of blasphemy against the Church (one of the requirements from the story of Faust)—he turns a generation away from it:
Christianity will go. It will vanish and shrink. I needn't argue with that; I'm right and I will be proved right. We're more popular than Jesus now. —John Lennon March 4, 1964.

Some believe you can't choose to go down to the crossroads—you don't choose to sell your soul. Something chooses you and you allow it. The book contends that Lennon understood this and started seeking help from Christian leaders before his death—a death he predicted.
I began to think about the guitar and its role in all this. Is it a creation of man or is it a creation of something else? Is it magic? A product of the dark side? Or just another innovative manifestation of the human consciousness? Which takes us back to that nagging question: What is human consciousness? I'm not the only one who feels there might be something spooky going on here.
One of my favorite poems was found inscribed into a 17th-century lute:
Was alive in the forest. I was cut by the cruel axe. In life, I was silent. In death,
I sweetly sing.

A few hundred years later, the Gypsies of Andaluc'a used the 6-string as a tool to seduce their women into trance, eventually creating the flamenco dance. In the early 20thcentury, the guitar became the soundtrack to the darkness of poverty, suffering, and heartbreak in a dark form of the blues epitomized by the likes of Howlin' Wolf 's lyric, "I asked for water, she brought me gasoline." And, of course, later in that century, in Britain's ghostliest city of Liverpool, the modern rock band was conceived.
In the Bible, God cursed the ground so that men would have to work hard. It seems to me this thing called the guitar might be cursed as well—work it hard and enjoy the fame, fortune, wine, and women. But beware, the devil's curse comes with a price. I have no proof of any of this. That's the thing about this kind of stuff— there's never any proof, just a gut feeling. There is never any proof of religion, just faith. Practice hard, my friends.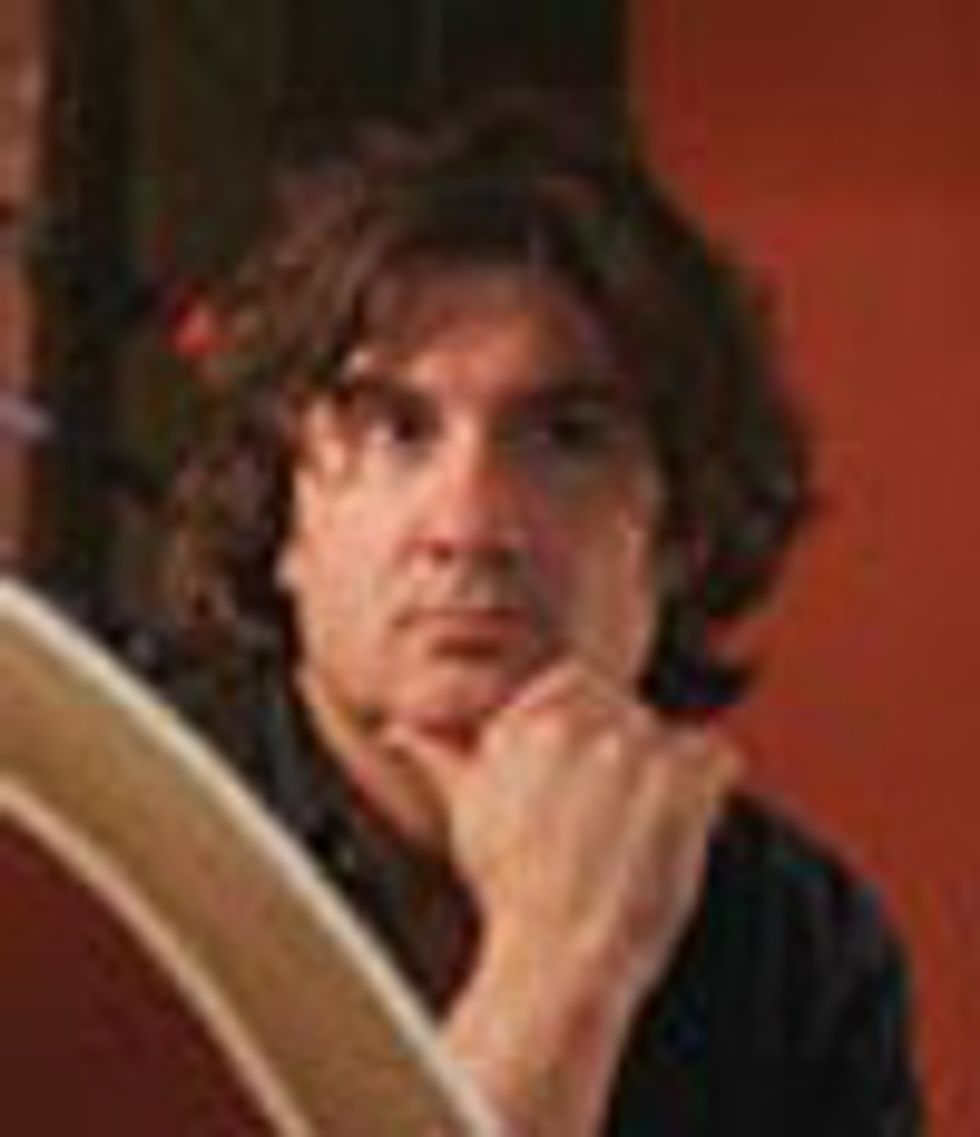 Randy Parsons
builds guitars for Jack White, Jimmy Page, Joe Perry, and other adventurous players using out-of-the-box materials like bone, flowers, copper, and solid ebony.