New Solidbody Electric from Taylor
Taylor has a new solidbody electric guitar in the works!
El Cajon, CA
(August 28, 2007)-In a Premier Guitar exclusive,
Taylor Guitars
has surreptitiously announced a first for the company – a solidbody electric guitar. We were fortunate enough to sit down and discuss the new instrument with Bob Taylor, President and Co-founder of Taylor Guitars, Brian Swerdferger, Director of Product Marketing, and David Hosler, Product Development Manager. The discussion will be available to download in its entirety on Tuesday, September 4th via our
podcast page
.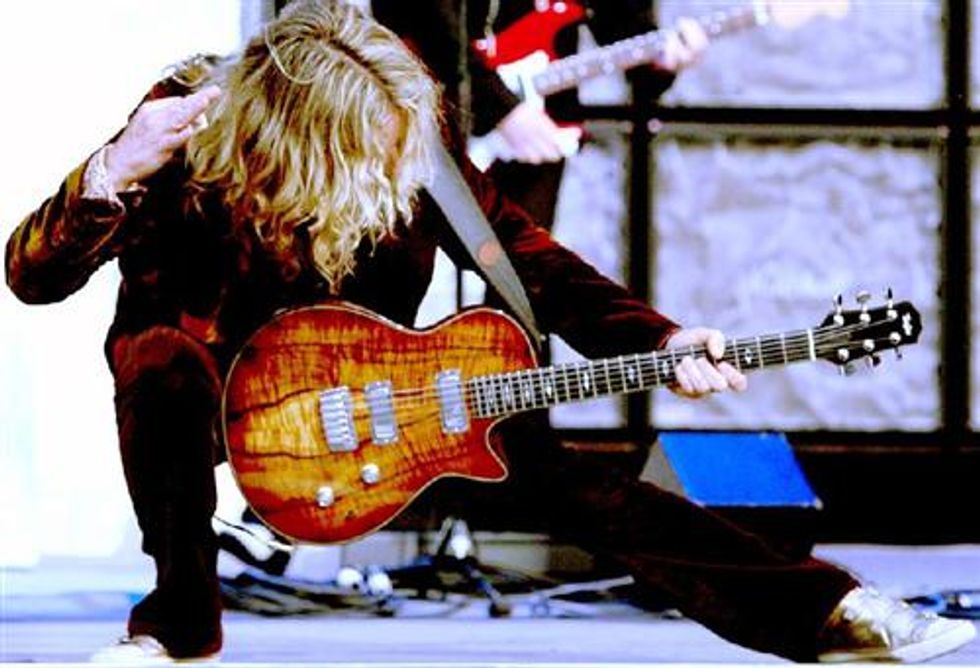 Word of the not-yet-officially-announced guitar leaked out after
Tommy Shaw
was shown several prototypes. Refusing to give them back, he instead played them at a Styx show just a few hours later. A few of those pics can be found on his
website
. Details of the as-yet-unnamed instrument are few – no one at Premier Guitar world headquarters has yet to put their hands on one – but this is what we do know:
The guitar features a from-the-ground-up, all-new humbucking pickup design
Bob Taylor assured us that the new axe would fully represent Taylor's legendary playability
Everything, from the bridge to the volume knobs, was specifically designed for this guitar
Three models will ultimately be available
Pricing is expected to be from below $2000 to the $3500 range for various models
The guitar is expected to be announced officially at the Boston Premier Guitar Festival. Check back often for details as we get them.
ARTICLE UPDATE:
We''ve interviewed Bob Taylor and his crew about this new axe!!
>Click here to hear the interview in our latest podcast...

Photo credit: Jason Powell