Rig Rundown: Murder by Death
Down-tuned axes and a thirst for experimentation fuel the rootsy indie-rock band's sound.
The signal splits out to the front of house and a Fender TV Bassman 1x15 combo, which she uses as a monitor.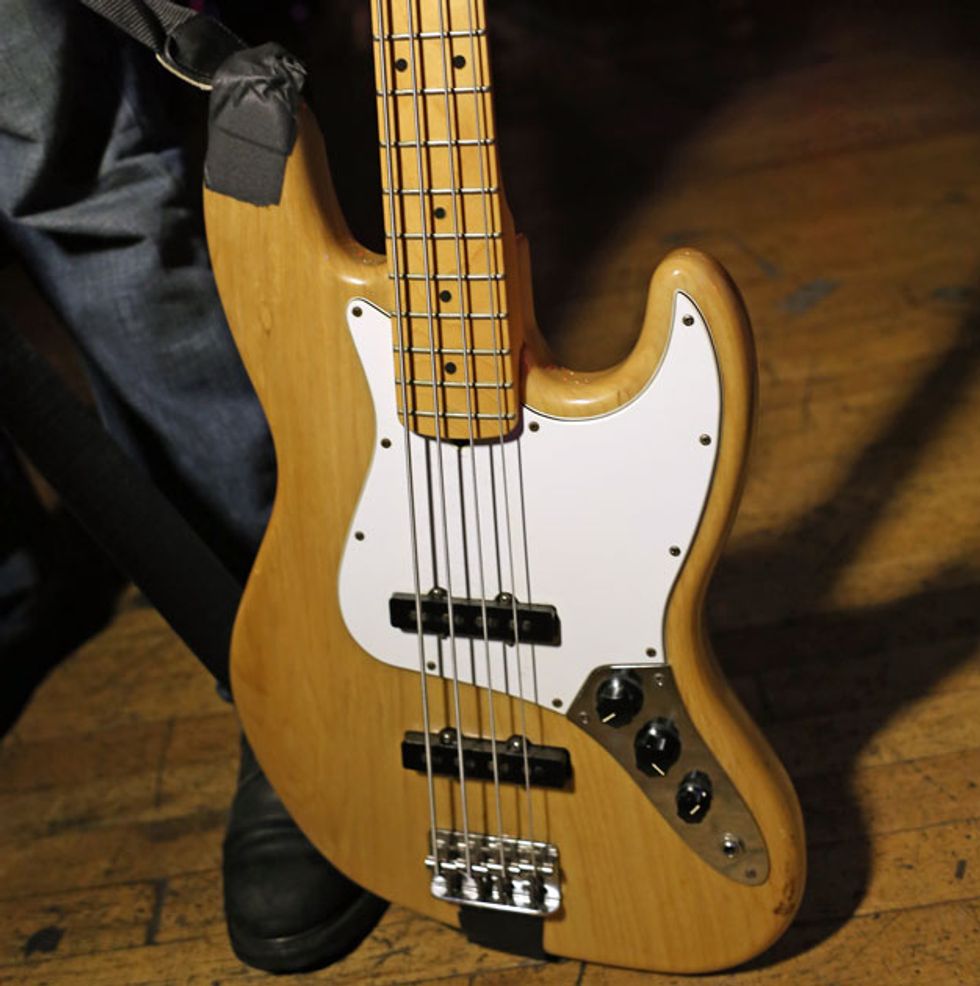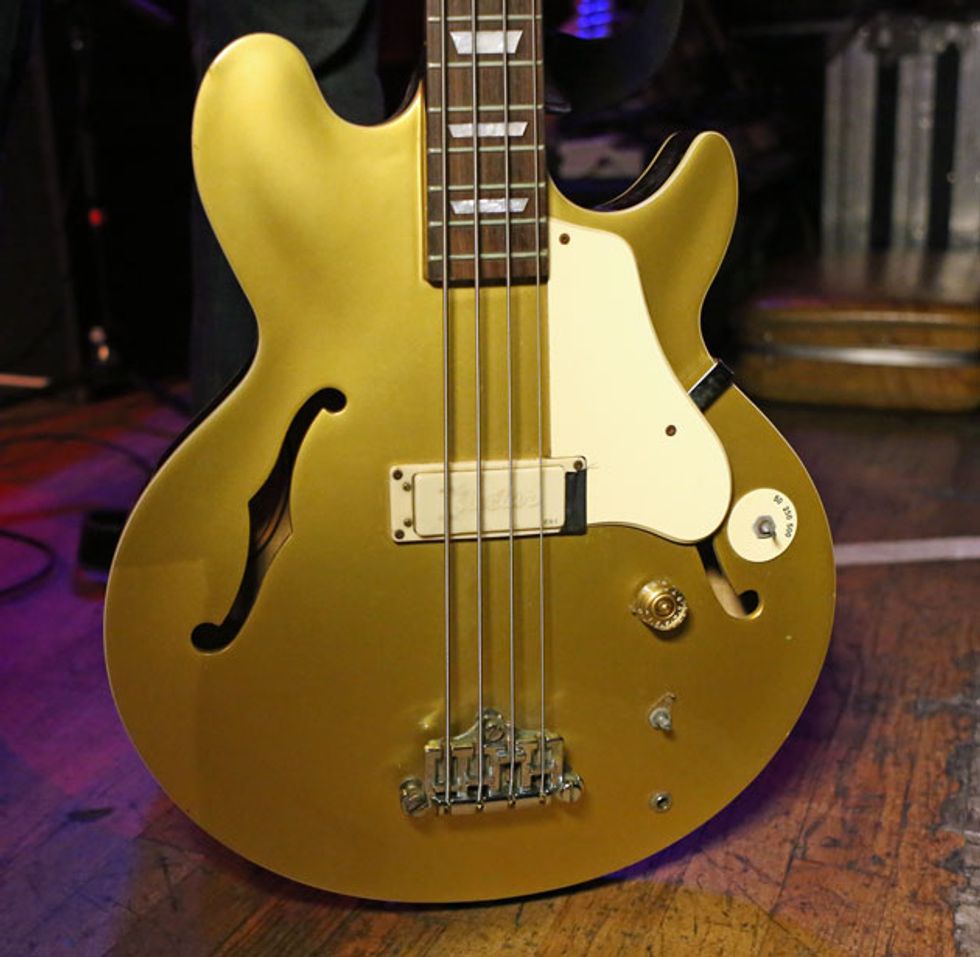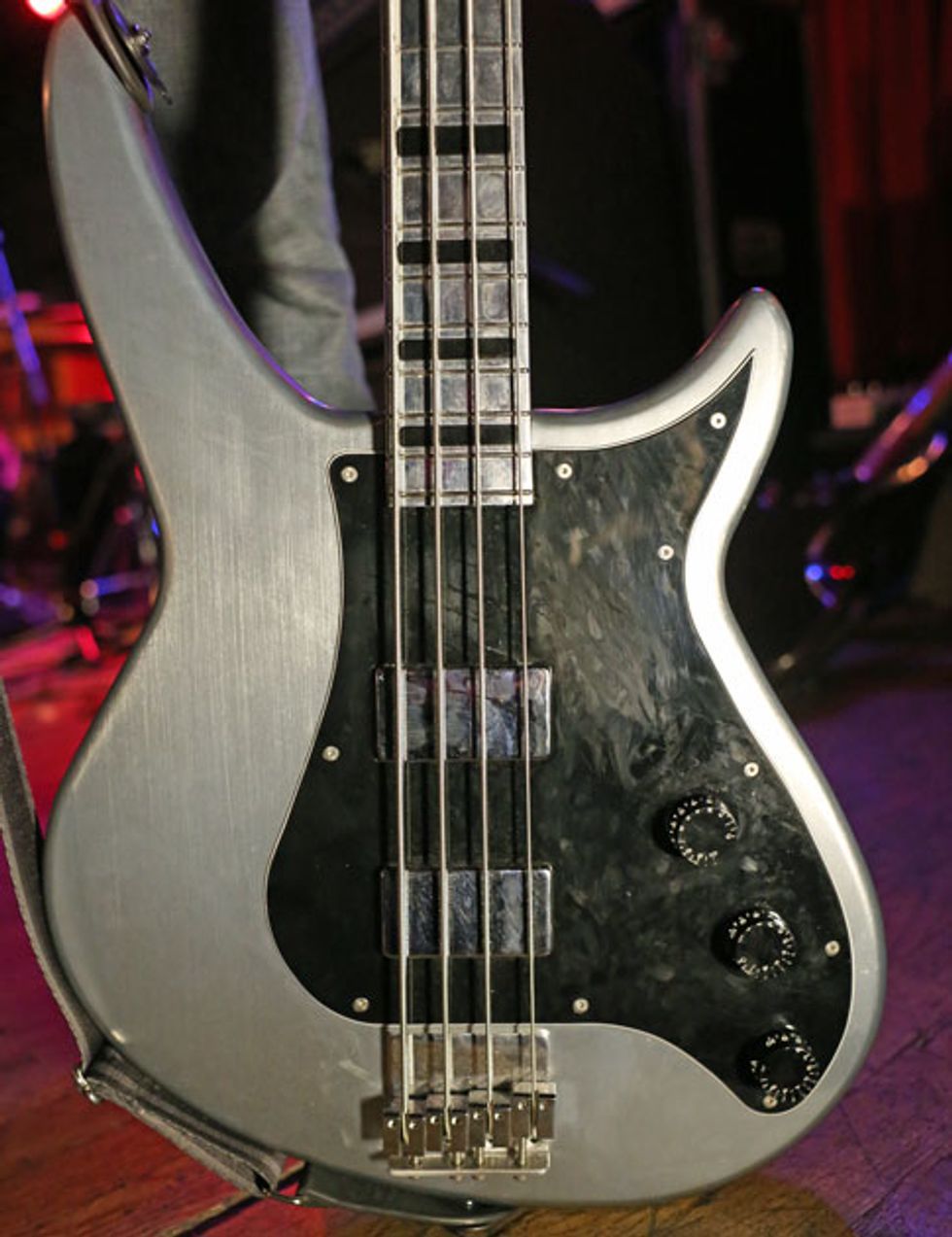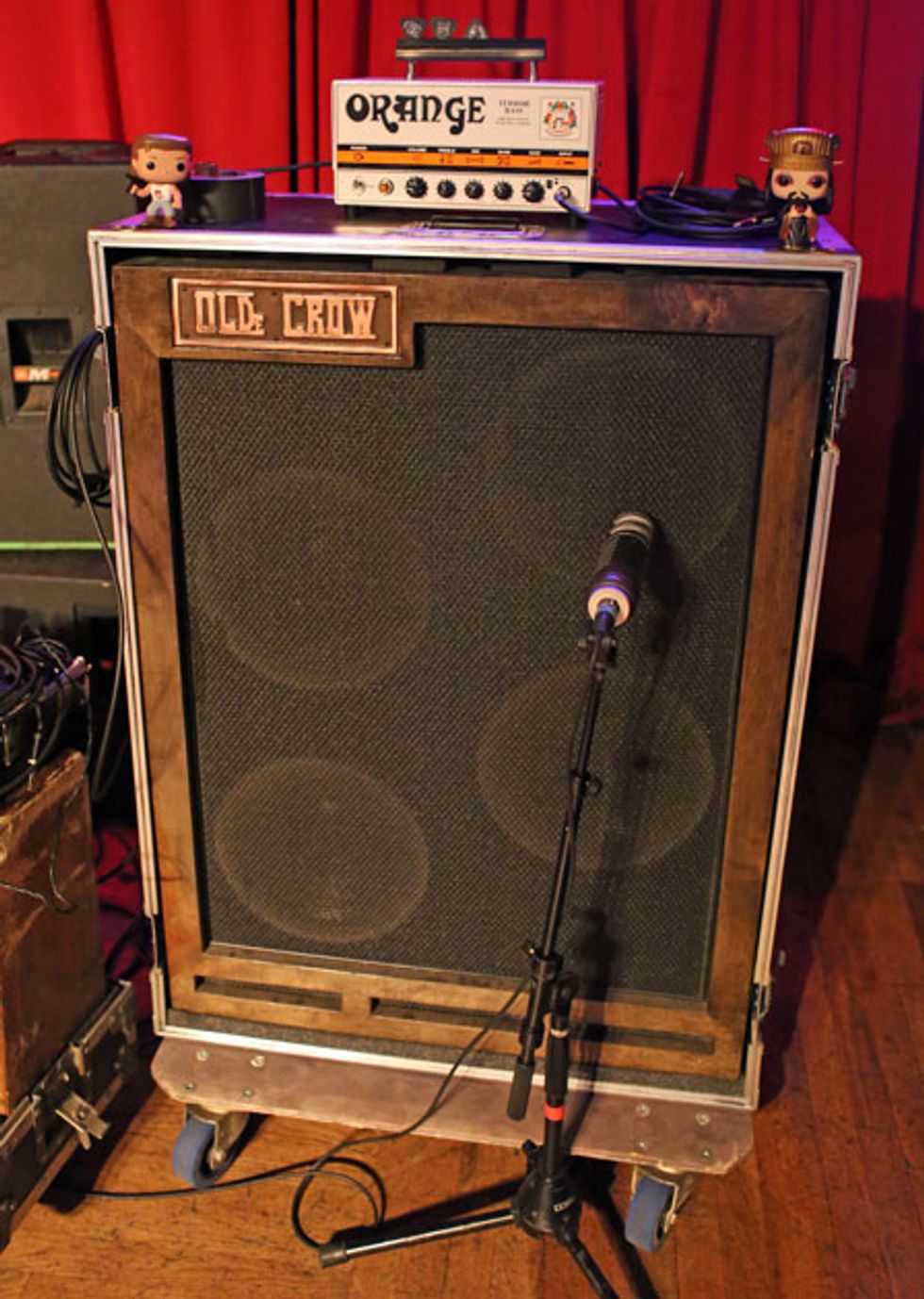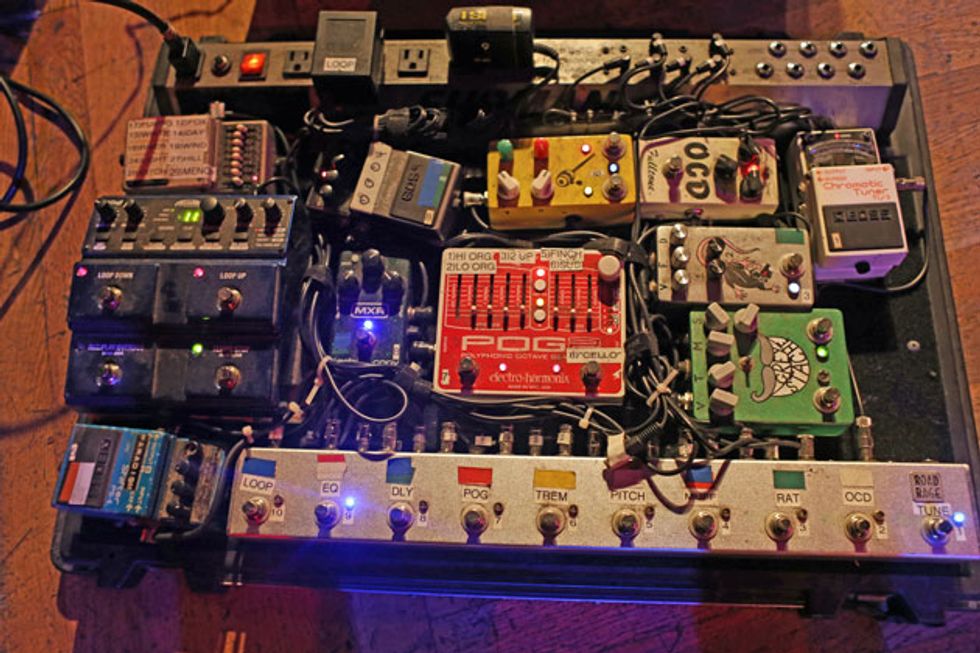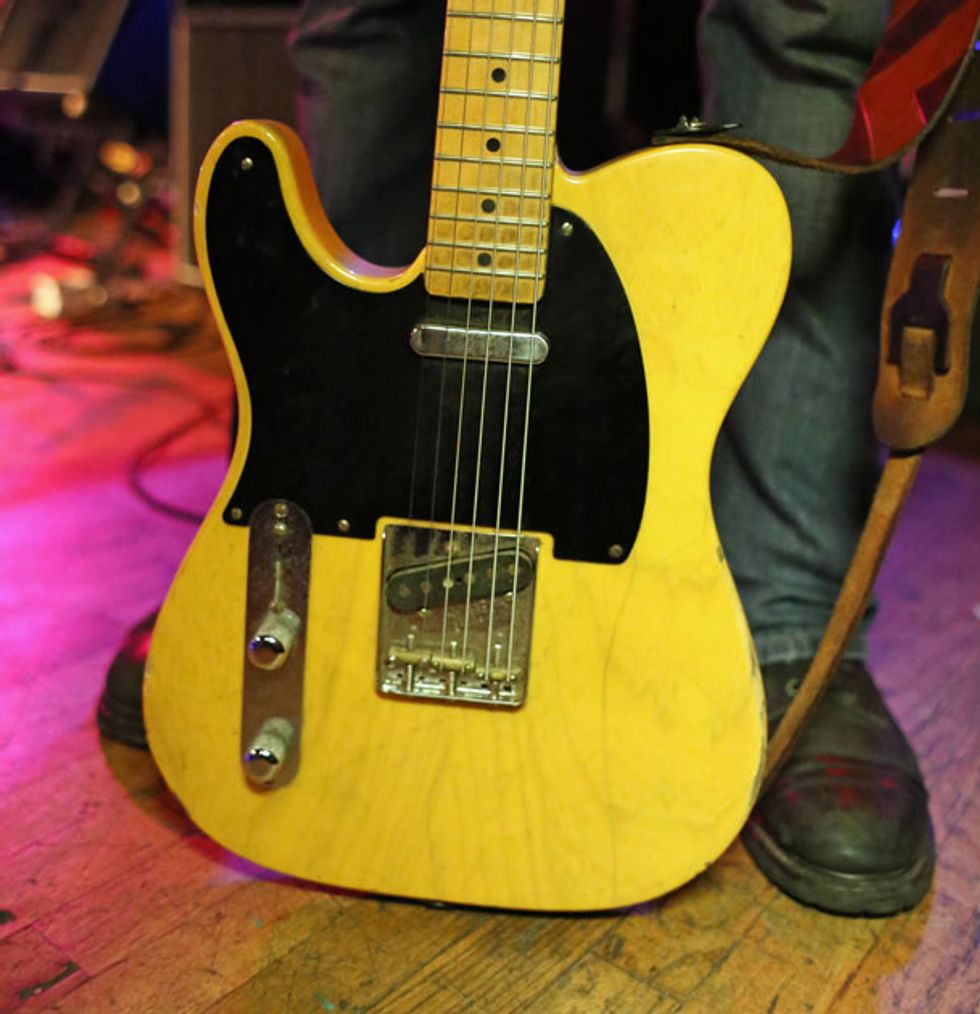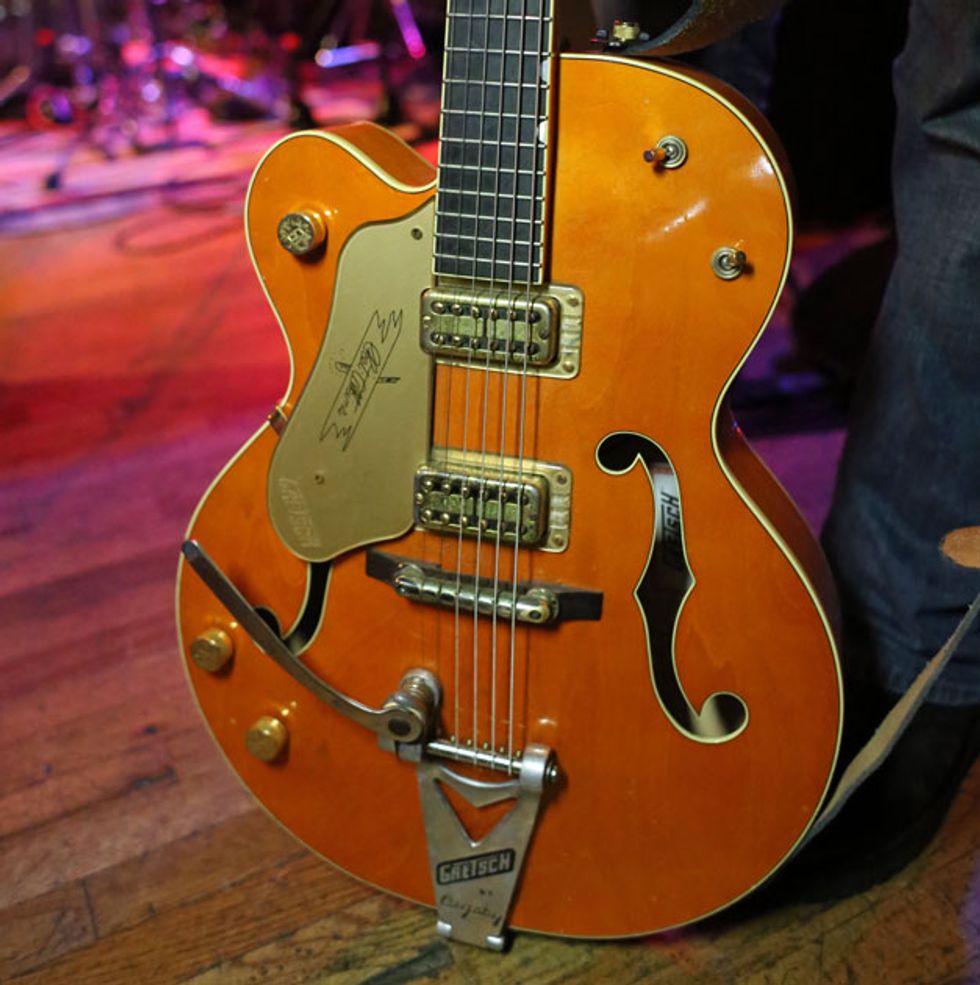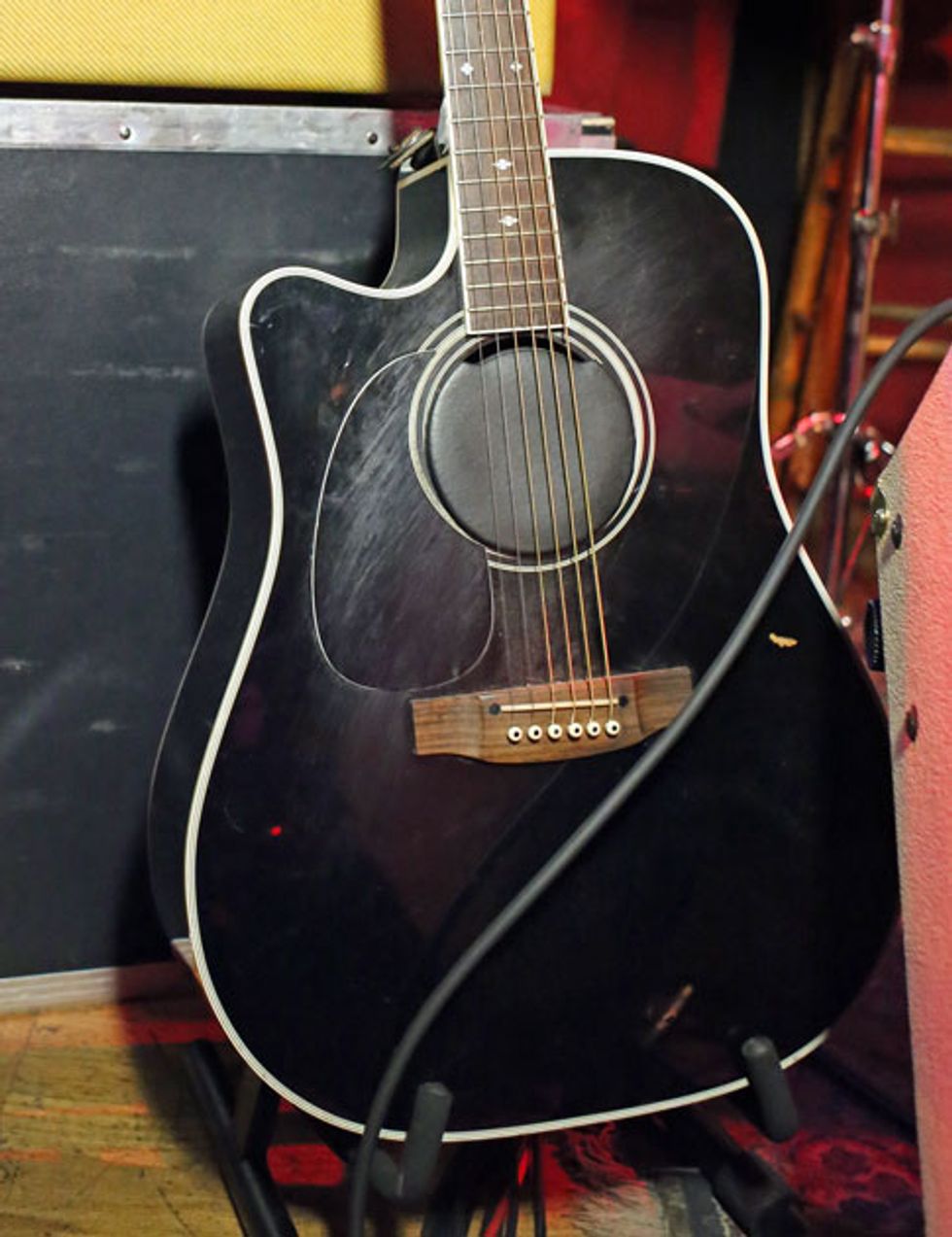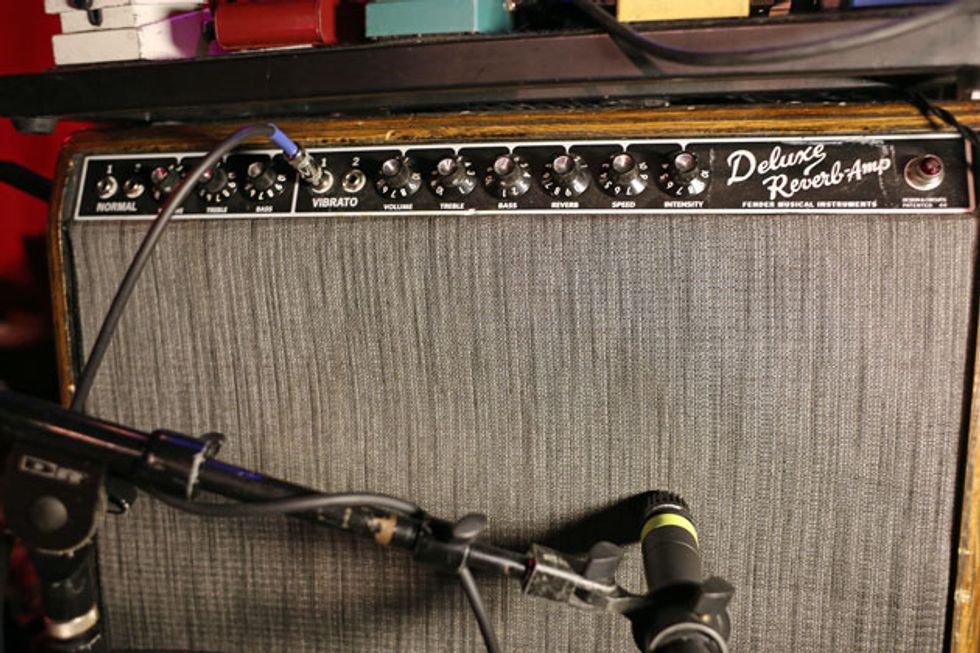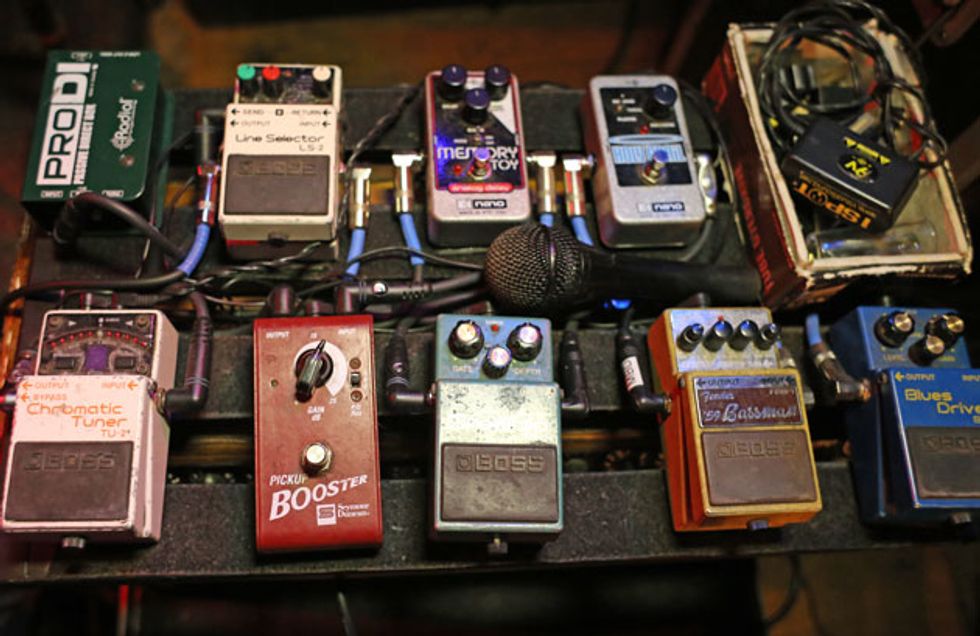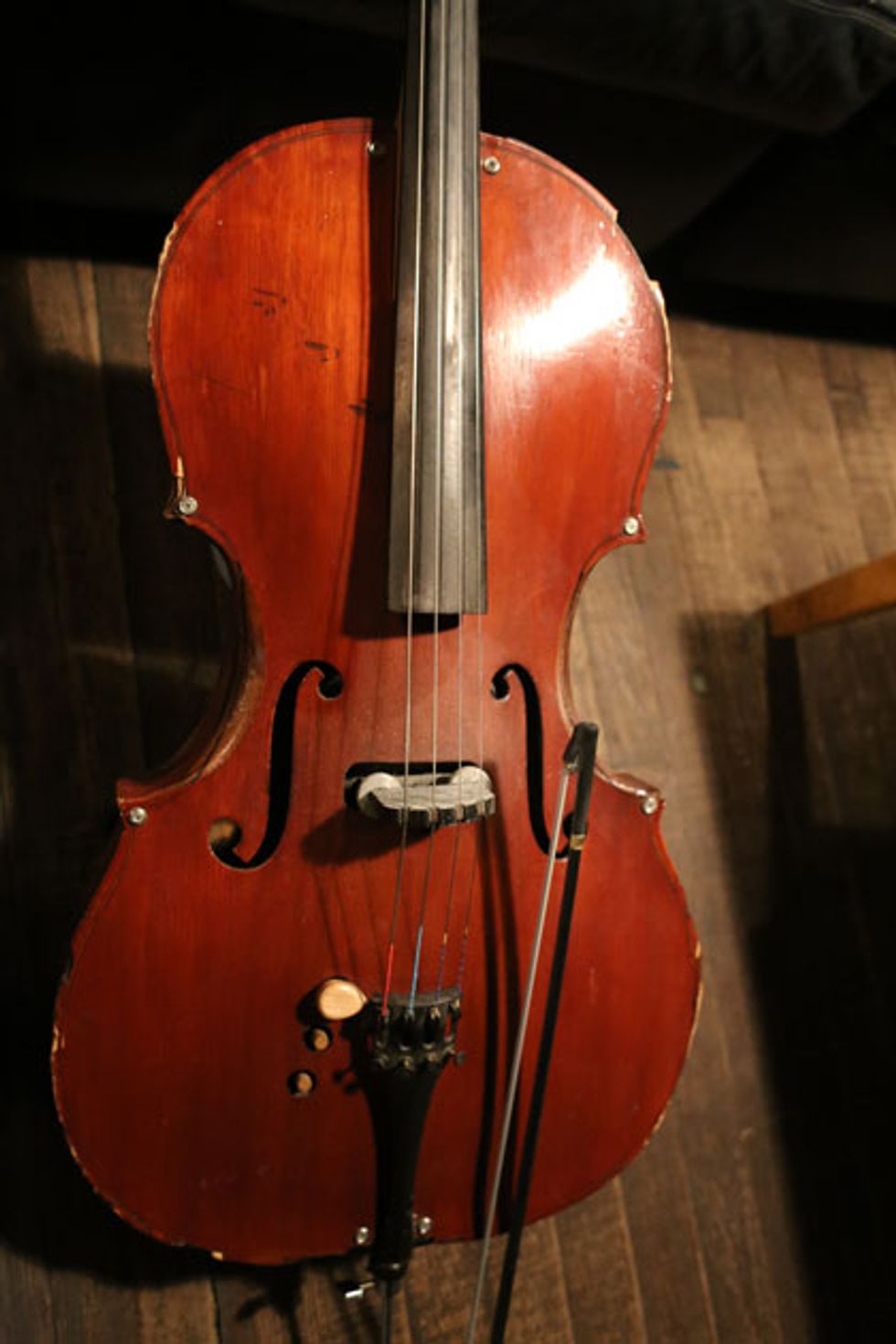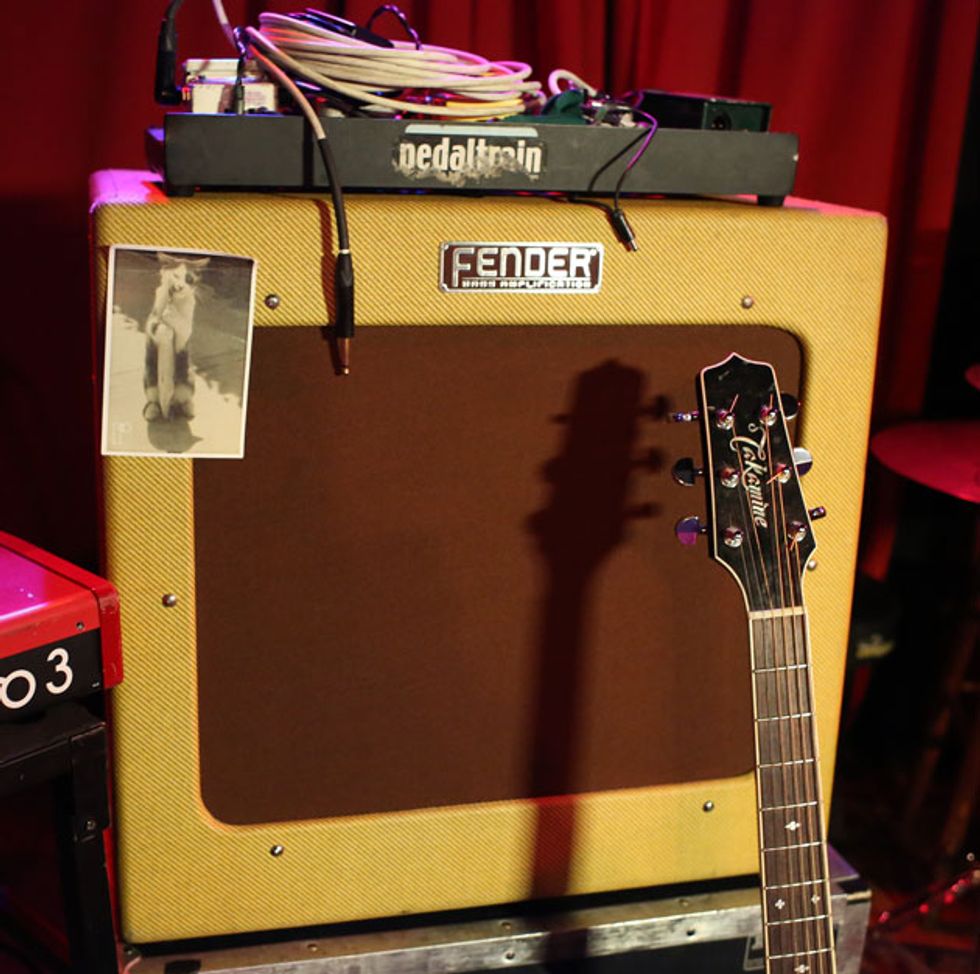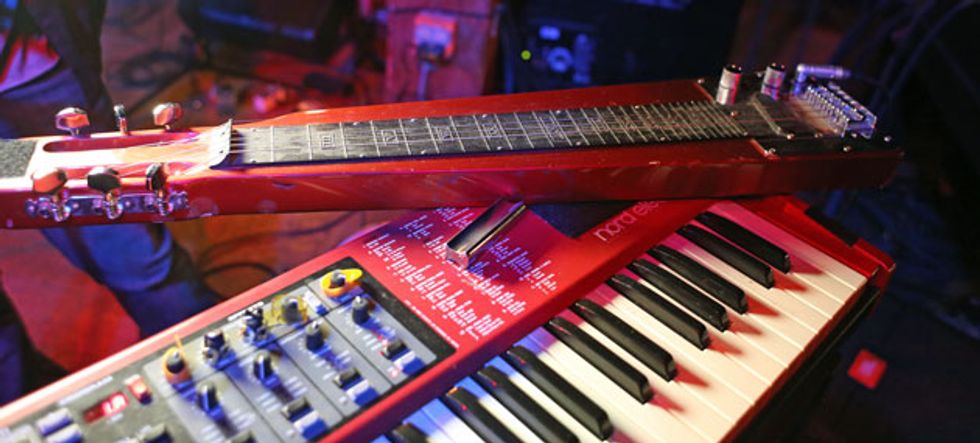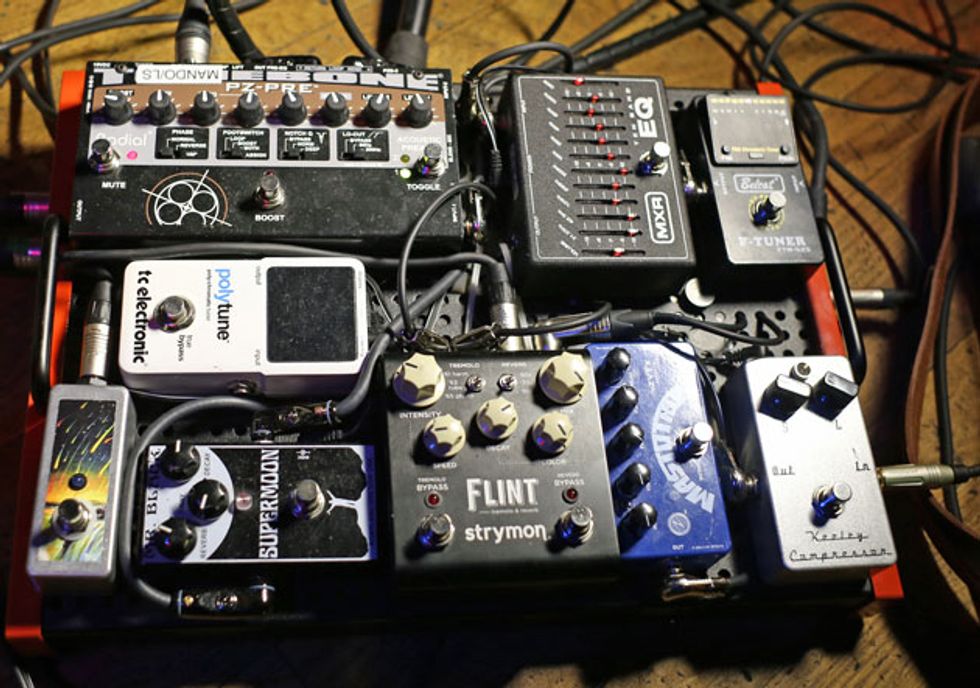 Murder by Death's bassist Matt Armstrong managed to squeeze in a quick interview and walk us through the band's gear before their show in Nashville. The band's spacey-meets-gothic vibe is powered by low-tuned axes, effect-laden cellos, and a unique approach to tone.