Guitarists from around the globe (that would be you) share their stomping grounds of all shapes and sizes.
"My pedalboard has shrunk quite a bit lately, but flexibility is a high priority," says Mike Wickett. "I play contemporary worship music at church, where I need a fair number of sounds with little time for changing settings. Because of this, the Carl Martin Octa-Switch forms the center of my setup. I play a Strat through a clean amp, with all drive and distortion coming from the pedals. Note that the volume pedal is after the drive and distortion and before everything else, allowing volume changes with no change to the fundamental tone." After passing through a TC Electronic PolyTune and MXR DynaComp, Mike's signal reaches the Octa-Switch, which selects between eight sounds:
Loop 1: Barber Half Gainer
Loop 2: General Guitar Gadgets Rodent (Rat clone) and Joyo AC Tone
Loop 3: ProCo Rat
Loop 4: Ernie Ball VP JR
Loop 5: TC Electronic NM-1 Nova Modulator
Loop 6: Way Huge Aqua-Puss
Loop 7: TC Electronic ND-1 Nova Delay
Loop 8: Electro-Harmonix Holy Grail Reverb
A Voodoo Lab PP2+ and a Pedal Power Digital power everything.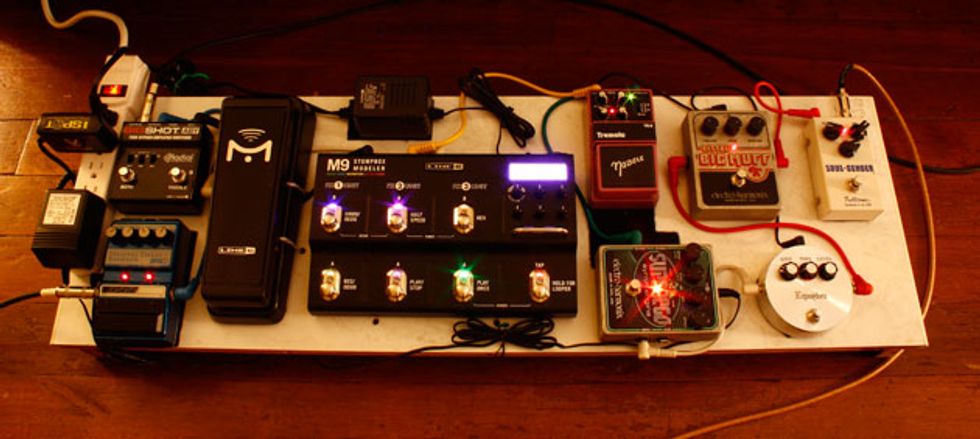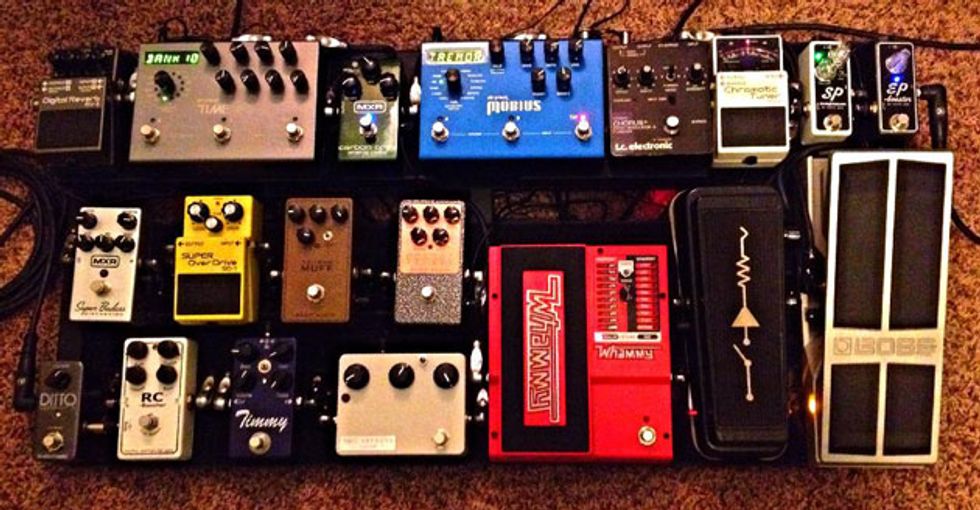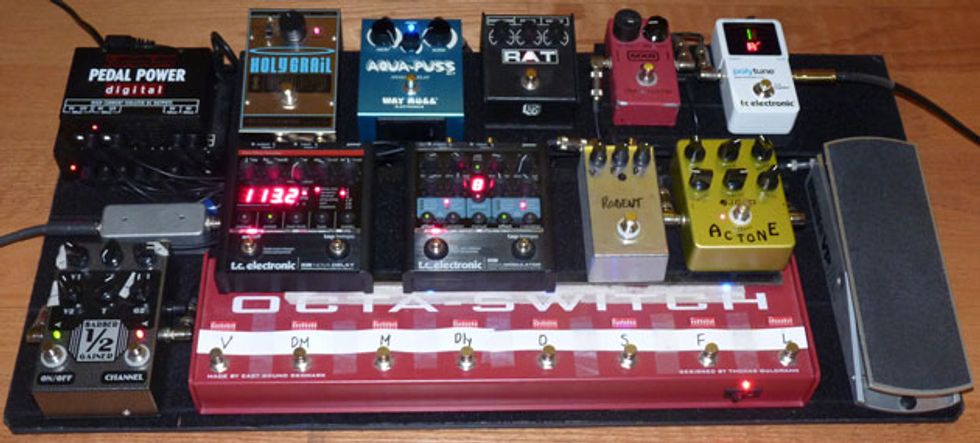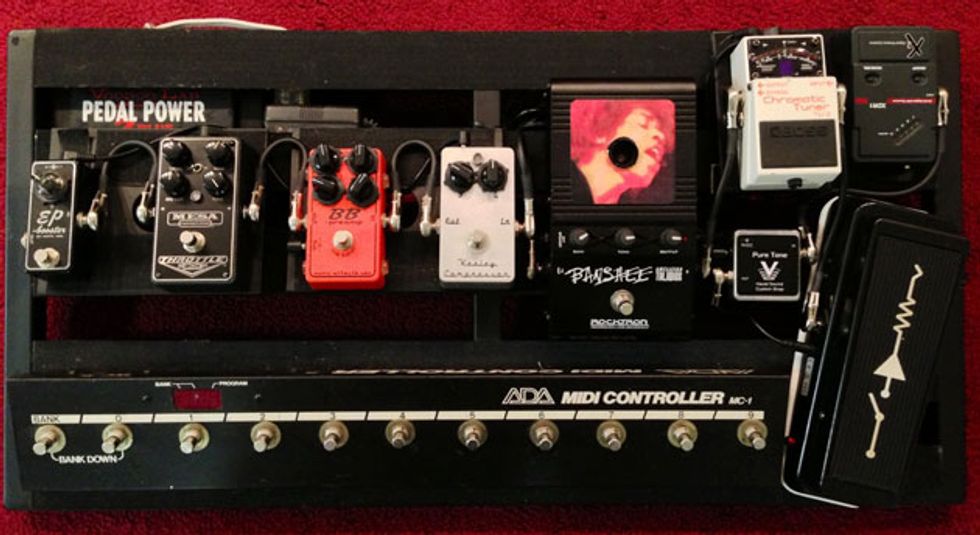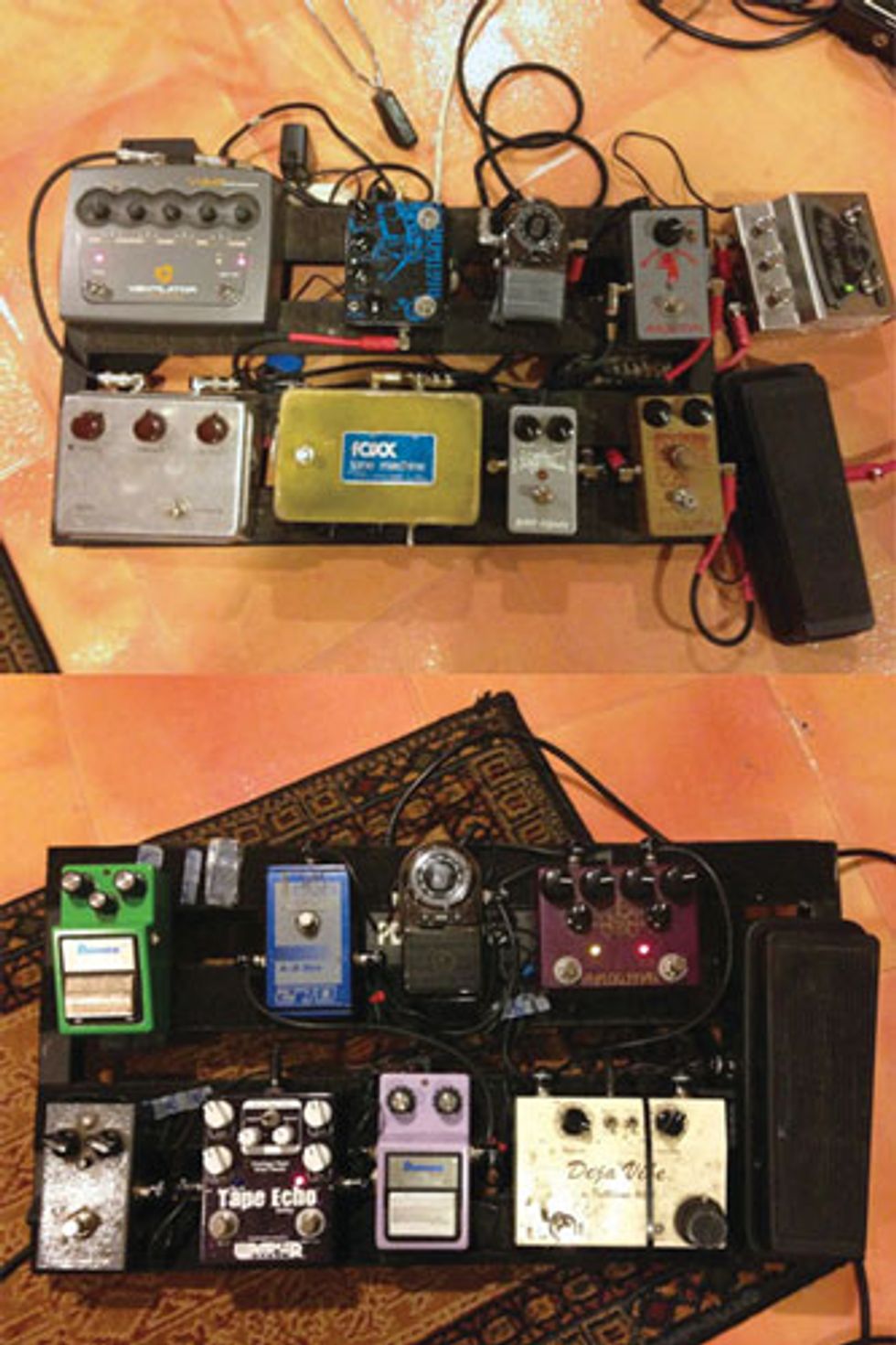 One of our favorite pastimes is racking up good ol' pedal envy by ogling the setups of our fellow players. It seems you don't tire of it either, because pedalboard mail keeps rolling in!
Here are some of the latest board submissions, from a crafty all-in-one board to a fuzz-sick stomper to a bunch of boxes on a cutting board. There are plenty more where these came from (pedal lust has no end), so look for Reader Pedalboards Part 2 next week!