Another eye-popping gallery of pedalboards, submitted by PG readers.
"I'm not a fan of using a ton of effects," insists Brett Cosby, lead guitarist for the Glorious Unknown. "But over the years I've discovered the need to add to my board." Brett's signal chain: Dunlop Original Crybaby, MXR Zakk Wylde Overdrive, Noisemaker Soviet overdrive, MXR EVH Flanger, Boss CE-5 Chorus Ensemble, TC Electronic Flashback delay, and a TC Electronic PolyTune, all powered by a Joyo Power Supply 2. "I am very picky about what goes into my board and mainly use amp distortion," adds Brett. "I use the Wylde to boost my tone for solos, and the Soviet adds extra crunch for when I need just that little 'chip' on clean chords."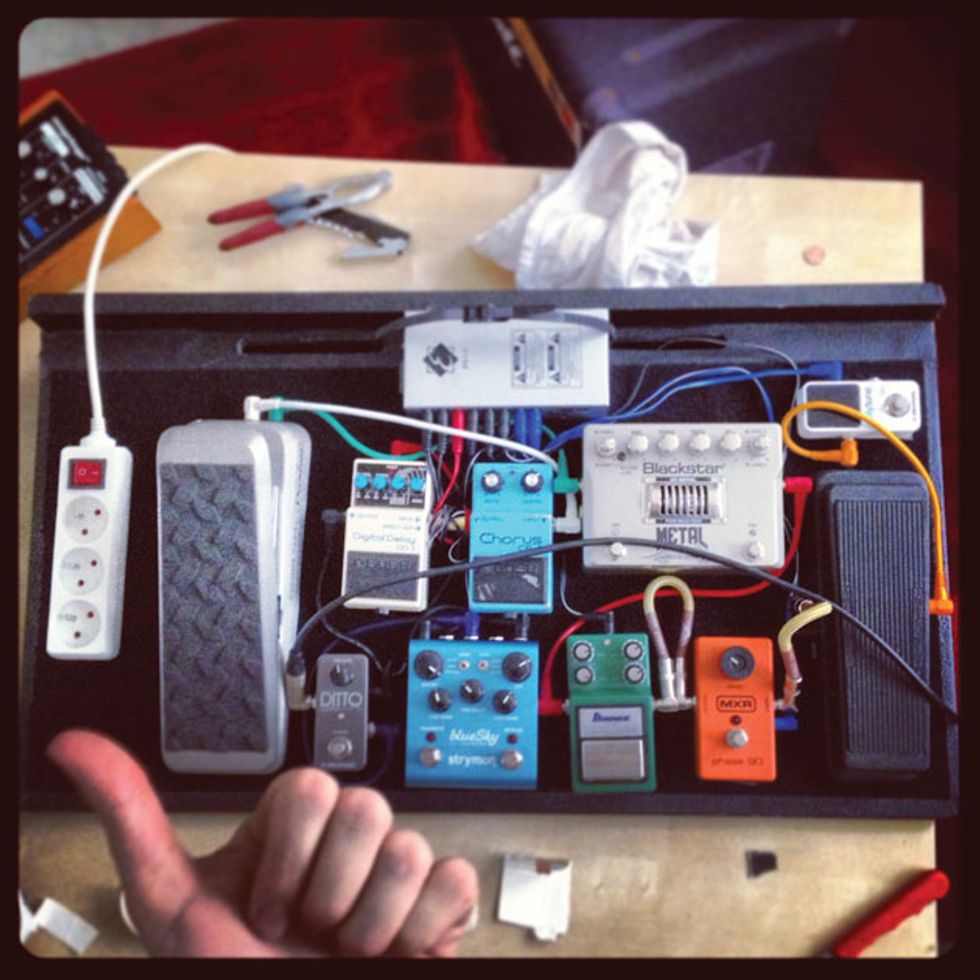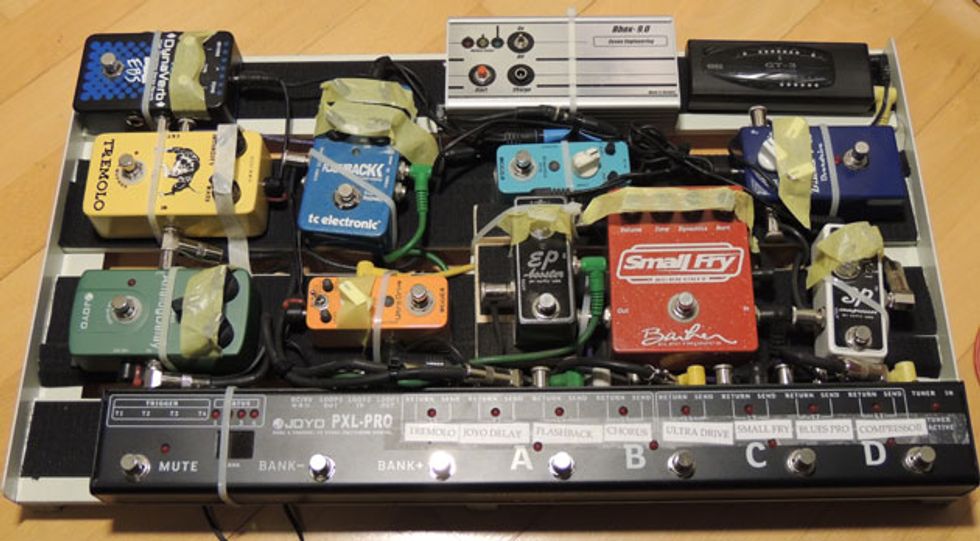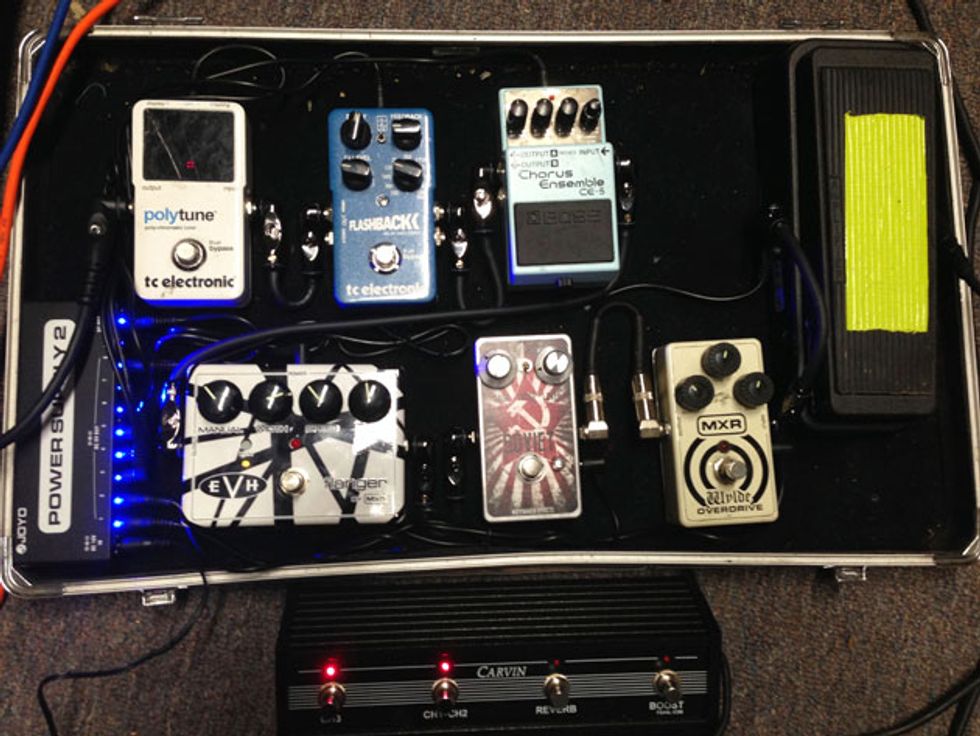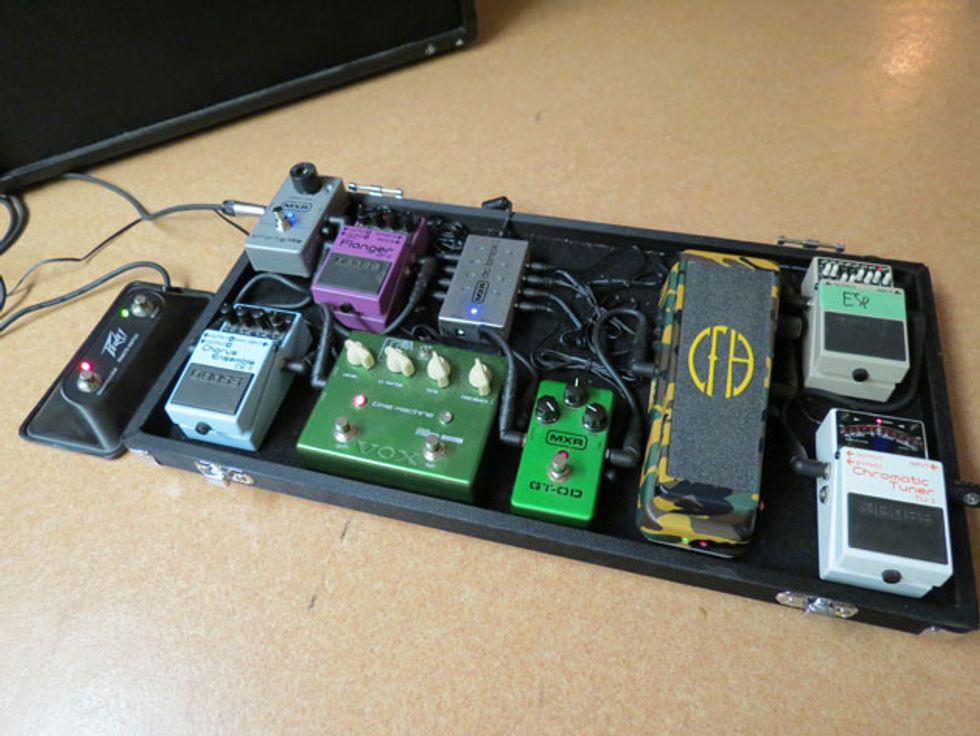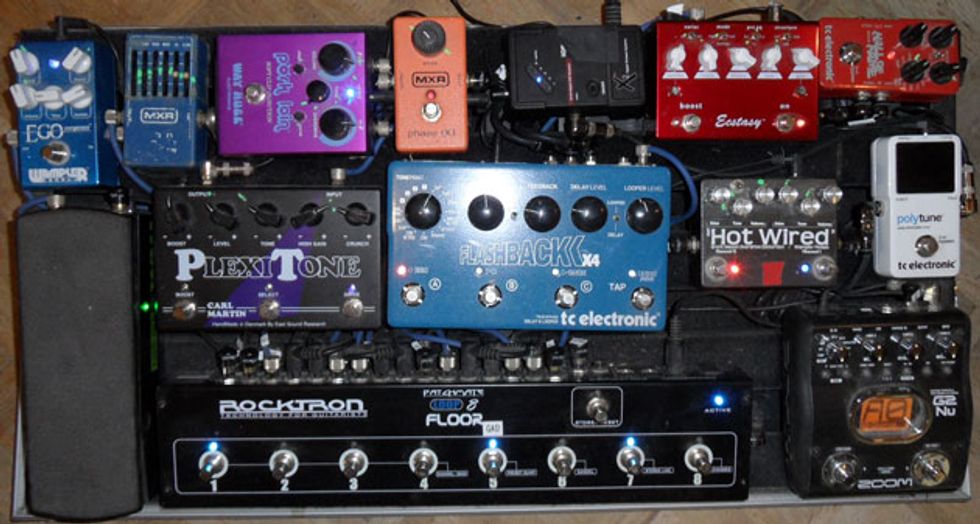 Checking out the pedalboards of our fellow players never gets old—and there's so much creativity on display in this latest batch.You'll encounter classic effects deployed in imaginative ways … ambitious switching/effect loop schemes … and a vast menagerie of hip boutique boxes. Thanks for the ongoing inspiration, readers!