Another eye-popping gallery of pedalboards, submitted by PG readers.
"Here's my board as it looked that minute of that day," Ian Breukelaar says with a laugh. His Diago board hosts a Boss GE-7 EQ and TU-2 Tuner, a Dunlop Cry Baby from Hell, an MXR GT-OD, a Vox Time Machine delay, a Boss BF-3 Flanger and CE-5 Chorus Ensemble, with an MXR Smart Gate at the end. An MXR DC Brick provides power. "Most of my sound is my ESP or Jackson into a Peavey 6505+, with a little GE-7 EQ to dial it in, and a Smart Gate so it will STFU," explains Ian. "The rest is just for fun!"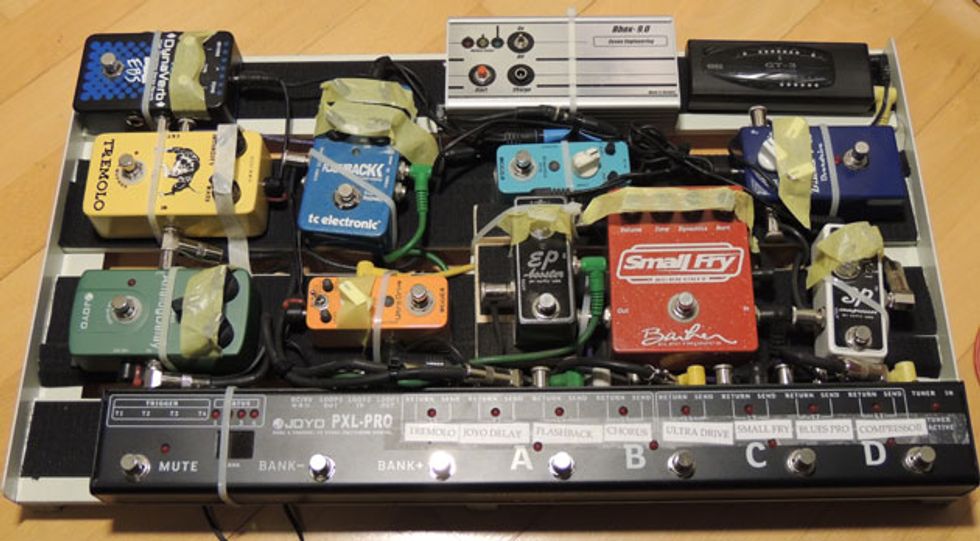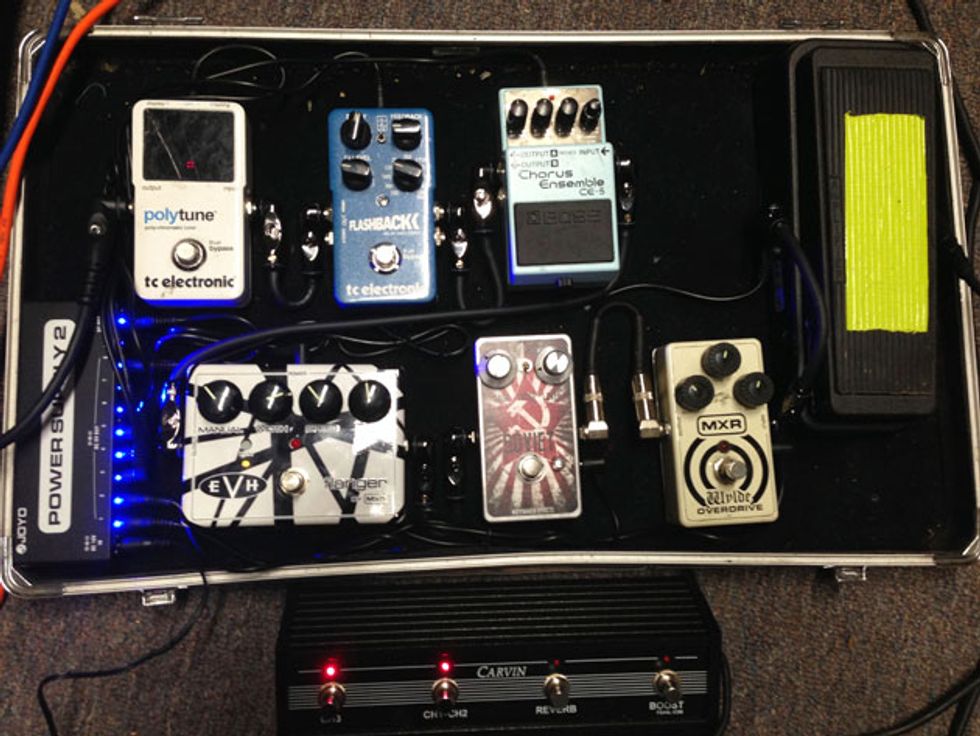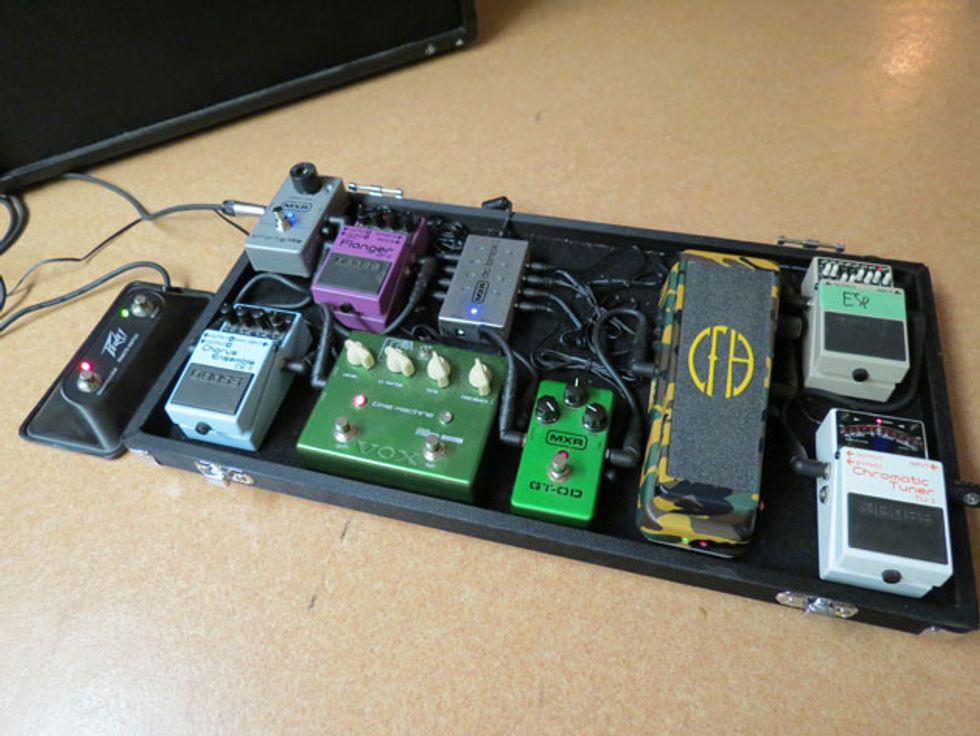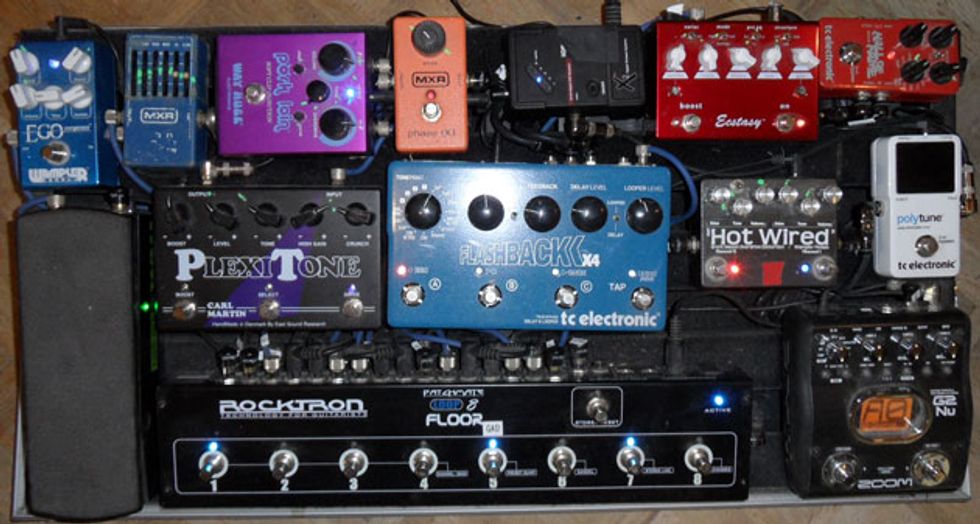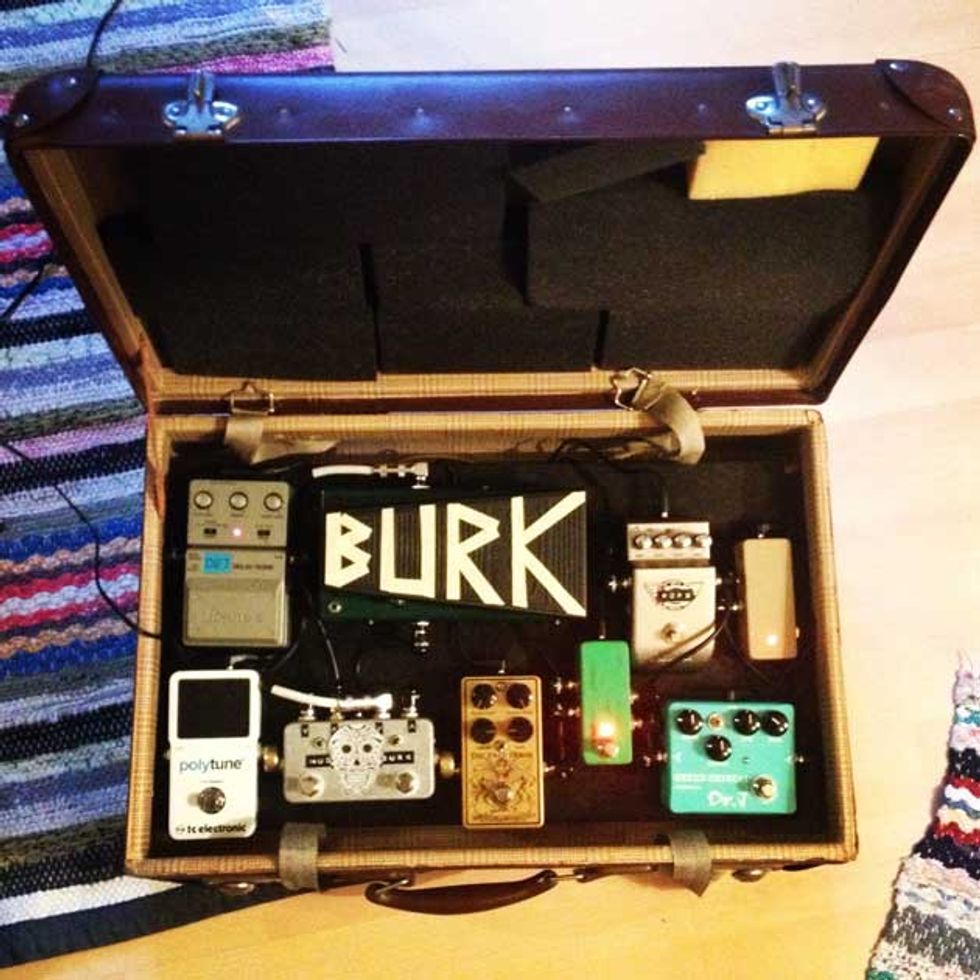 Checking out the pedalboards of our fellow players never gets old—and there's so much creativity on display in this latest batch.You'll encounter classic effects deployed in imaginative ways … ambitious switching/effect loop schemes … and a vast menagerie of hip boutique boxes. Thanks for the ongoing inspiration, readers!