New website for Art & Lutherie Guitars
Montreal, Canada
(October 22, 2007) - Our friends above the border, Godin Guitars, have launched a new
website
you''ll definitely want to check out. The site for their Art & Lutherie brand of acoustics is packed full of info and photos about the line''s handcrafted dreadnaughts, 6 and 12-string models, Folk and Cutaway models and their popular parlor-sized Ami Steel String, which is also available in a nylon string version.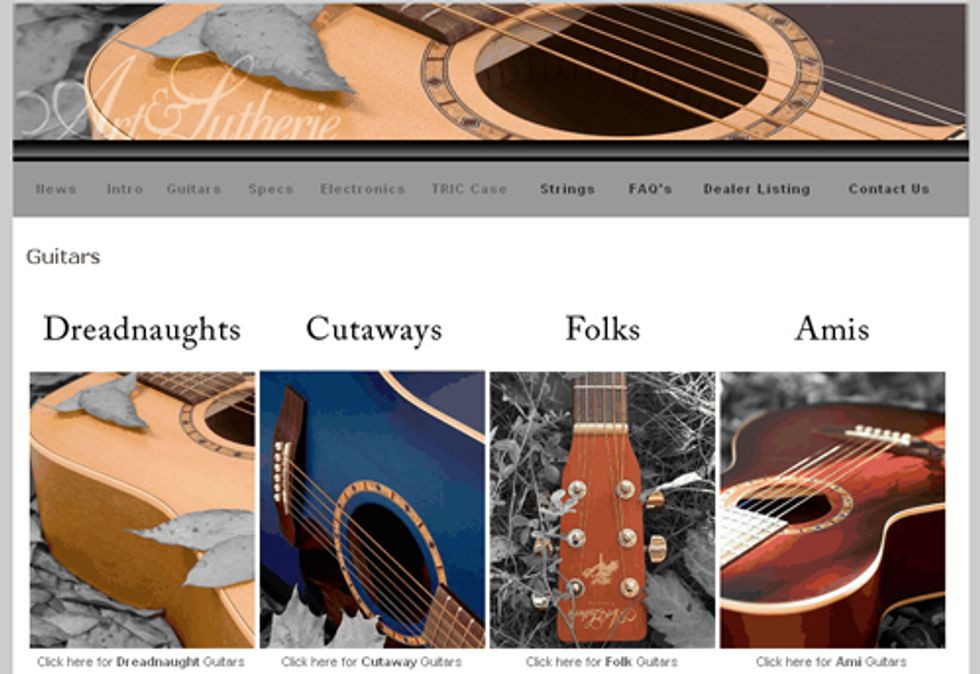 Based in Montreal, the company has six factories -- five of which are located in the Eastern Townships of Quebec, the other is in Berlin, New Hampshire. The Godin Guitar family now has six lines of guitars: Godin electrics, Norman, LaPatrie (nylon stringed classicals), Seagull, Simon & Patrick and Art & Lutherie.
One thing in particular to check out: Godin''s killer
TRIC
acoustic guitar case -- one of the better cases out there.
For more information:
ArtandLutherieGuitar.com