Shred Your Enthusiasm: Reticulated Python Eats Bear
Can I bite off a giant arpeggio and digest it in one bear-sized piece? Or will I get better results from dividing up the arpeggio into smaller segments I can digest gradually over time?
It was only a small bear—about 50 pounds—but a bear nonetheless. This is just one more reason to keep your eyes open if you happen to be in the jungles of Borneo. The digestion process is what interests me as a guitarist: Can I bite off a giant arpeggio and digest it in one bear-sized piece? Or will I get better results from dividing up the arpeggio into smaller segments I can digest gradually over time?
There is something appealing about the former. I certainly admire the snake as it lazily lounges for 10 weeks with a large lump in its middle and not a care in the world. On the other hand, there are those of us who scramble and search daily for small mouthfuls of sustenance.
What I've discovered from playing and teaching is that a bear-sized arpeggio is nearly impossible to digest in one mighty bite. The python can do it. I can't. I must scramble for my small mouthfuls. But if I'm willing to do it, I can build an arpeggio of just about any size.
Our first bite, shown as
Bite 1
, is thankfully a small one. It's a simple A minor triad lick comprising just three notes. Your left hand is going to gobble this right down.
or download example audio
But let's not ignore the right hand. The secret is to not pick every note. Let me rephrase that in a positive and more specific way. Pick the first note. Do not pick the second note. Pick the third note. Your choice of upstrokes and downstrokes are going to be crucial, as this lick gets larger. We will use an upstroke for the E and a downstroke for the A. Loop the lick around a few times to get the hang of it.
This is a good time to remember that we are not pythons and that we should spend some time digesting. How to do it? Start tapping your foot and playing along. I suggest a 16th-note feel. As you loop the lick, make sure to observe the small rest every time. In
Bite 2
, we'll extend this idea over three octaves.
or download example audio
I'm sure you've noticed that the position shifting and string jumping is the challenge for this lick. I want to encourage you first by saying that the position shifts are easy if you think about them the right way. Your hand is shifting from the 8th to the 5th to the 3rd position. For a moment, try to forget that you're playing single notes and just think of moving power chords to these positions. Suddenly, the position shifts become no more challenging than a Ramones song (although I don't want to understate the power and majesty of the Ramones).
To further digest the string jumping, let's focus on the pinky and what it has to do. It's playing the E note in three octaves. And it has to jump around in order to do it. Let's play
Bite 3
and listen to what the pinky is doing just by itself.
or download example audio
With a little bit of practice … digested!
Now, let's do the obvious and turn the lick around. The left-hand fingerings are going to be exactly the same as above, but the picking pattern is different. We are ascending this time, so the low note (A) will come first. Start with a downstroke on the A and then use an upstroke on the C. Check out
Bite 4
and all will be revealed. As you could have probably guessed, it's time to expand to three octaves using our familiar fingering for
Bite 5
. Please notice that I've added an upstroke on the very last E note. This syncs right up to our original descending triad phrase, so we can now attach the two together for
Bite 6
.
or download example audio
or download example audio
or download example audio
I'd say a python would think twice before taking a bite of that arpeggio. So I suggest some practice and mental digestion before moving on.
This next variation uses the same A minor triad notes, but has some interesting changes in direction. The resulting lick in
Bite 7
sounds less like an exercise and more like a purposeful melodic phrase. The secret is in the fingering. I found a place to sneak in an A note that we haven't used before. This new A note requires less position shifting (that's the good news), but a little more string skipping. You can do it!
or download example audio
I recommend practicing and digesting these to a similar comfort level as you feel when you play "Sheena is a Punk Rocker." You can wear your guitar a little higher, but not too much. Now it's time to reverse the whole pattern for
Bite 8
and play it in G Major.
or download example audio
I'm now going to use a word I've never actually spoken out loud: etude. I've seen this word written plenty of times, and I know what it means, but somehow I hesitate to speak it. Not that I have ever had any street cred, but it would certainly go the way of the dodo if anyone heard me say "etude." You can check out this finger-buster below. It's a bear.
or download example audio
Pythons we are not. Small bites are the key.
---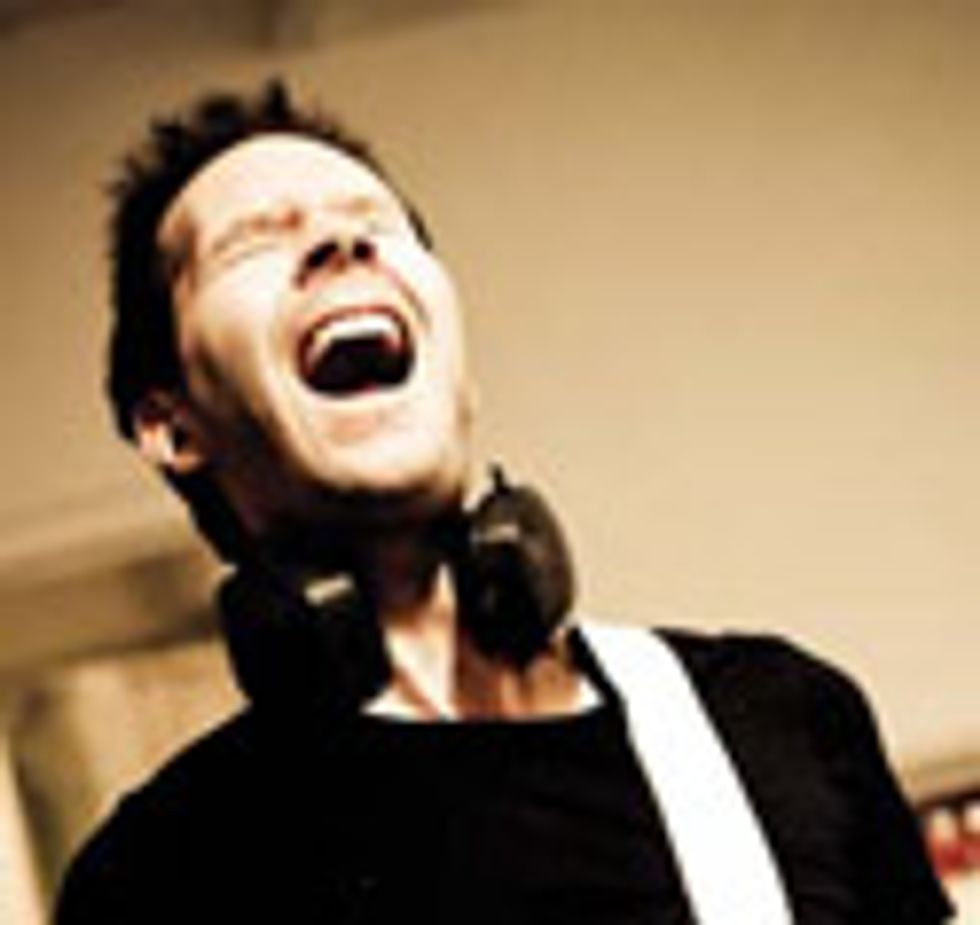 Paul Gilbert
purposefully began playing guitar at age 9, formed the guitar-driven bands Racer X and Mr. Big, and then accidentally had a No. 1 hit with an acoustic song called "To Be with You." Paul began teaching at GIT at the age of 18, has released countless albums and guitar instructional DVDs, and will remembered as "the guy who got the drill stuck in his hair." For more information, visit
paulgilbert.com
.