No boundaries for this game-changer: Victor Lemonte Wooten. Photo by Steve Parker In the religious world, it would be referred to as "illumination" or "enlightenment." I call it the
No boundaries for this game-changer: Victor Lemonte Wooten. Photo by Steve Parker
In the religious world, it would be referred to as "illumination" or "enlightenment." I call it the spark. You may call it something else altogether, but there is a moment in our musical lives—like an instantaneous flash—that opens up our souls and minds to the realization that there is a particular path we need to follow. It's the sudden experience of purpose and comprehension of how we can best use our hands and ears. When the electric bass hit my hands, I didn't really understand the power behind the instrument at first. I could play the notes that fit together with other instruments—in badly named pickup bands that lasted about the length of the school year—but I had no idea what the bass could really do at that point.
I was a high-school freshman when I went to see a local music store's contest called the "Thump-Off." This was held at the now-demolished Boathouse in Norfolk, Virginia, and one of the contestants in the event was from my school. While he didn't win or even place, the guy who did win had this incredible playing style I had rarely witnessed before called "slapping and popping." And not only was his playing lightning fast, he did a backflip during his set! I left the show with a strange sense of both happiness and sadness. Sadness because I was thinking I'd never be able to play that fast, and that I'd certainly never pull off a backflip onstage.
About five years later while attending college in Mississippi, I caught a video on VH1 for a quirky banjo/harmonica-heavy tune called "Sinister Minister" by the band Béla Fleck and the Flecktones. When unexpectedly, right in the middle of the song, there was a bass solo. A friggin' bass solo! As I was asking myself who would have the cockleshells to pull this off, I suddenly remembered where I had heard that playing before. This bass-soloing Flecktone and the winner of the contest from years earlier were one in the same—Victor Lemonte Wooten.
When I moved to Nashville, I was able to see Victor playing in town at a number of Béla Fleck shows. I silently studied him at live shows while trying to soak in as much as possible, I read all about him in trade magazines, and bought every release he put out. I also saw him at countless NAMM booth appearances, and once, I actually got up the nerve to say hello.
I eventually joined a band and as we toured the country, I started to really push myself harder musically. But I was finding that as soon as I learned something that Victor recorded, he would release something new that pushed the envelope even further, and subsequently further away from my skill set. In time, this made my fingers not want to attempt the music he created, and all of a sudden, a huge influence was no longer an influence. Instead of having fun by creating music similar to Victor's, my attempt to mimic him seemed more of a chore.
So I decided to go back to the beginning and determine the core of why I was playing bass and what I really wanted to be. To do this, I had to get my head around a few things. The first was that Victor was not the only game in town. Though he liberated the bass in a number of ways and needs to be thanked for that, he'll cite a lot of other people who have influenced him. Like the great bass players before Victor—and the ones after—everybody borrows bits and pieces from everybody else.
By getting so wrapped around one particular style or player, you can easily lose yourself in the equation. We should appreciate, borrow, and learn from all the good players, not just one. Victor (or Flea or Fieldy or Pino) certainly doesn't want you to be a carbon copy. So borrow what you want, but then make each note your own. There is only room for one—one of them and one of you. And being the best one of you is how to become the best at anything.
Musically, our goal should be to constantly be moving forward. It's been said that "a sensible man knows his limitations," but there are no limitations in music. The same goes for Victor's playing—there are no boundaries—but he's trying to share the infinite power of the bass rather than his every move to others. John Lennon sang: "There's nothing you can sing that can't be sung." And just like Stanley Clarke, Cliff Burton, and Jaco changed the game before him, Victor will one day hand the torch to yet another game-changer.
I attended Victor's most recent CD-release party in Nashville and, as usual, he blew me away. He continues to inspire and create magic in an effortless and unpretentious manner, but watching him now brings a new kind of happiness and appreciation. Maybe one day, he and I can sit down for coffee and talk about all the good times we've had together.
---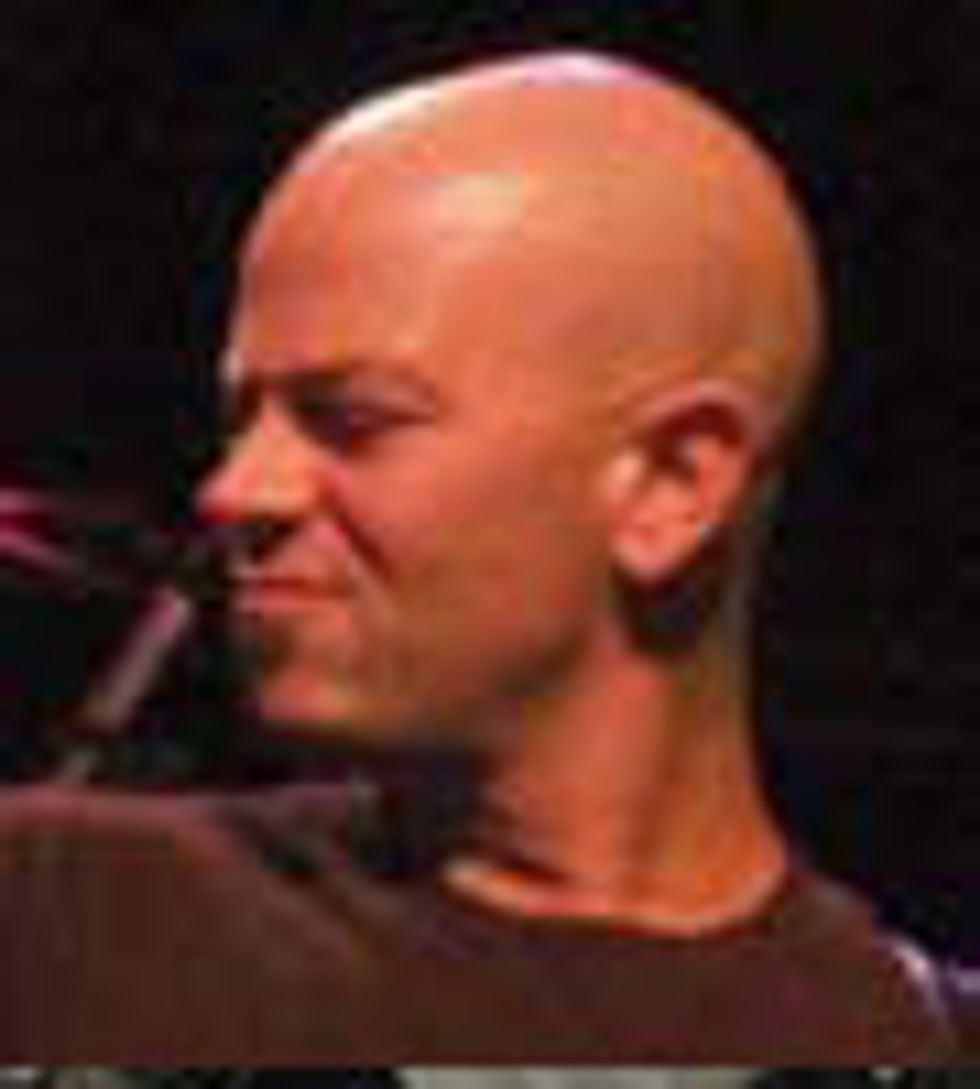 Steve Cook
has been fighting his rock-star frontman urges for decades, holding down the low end for such artists as Steve Cropper, Sister Hazel, and Phil Vassar. Join in his "touring therapy" on Twitter @shinybass.