New Models from Lollar Pickups
Lollar announces new additions to 2009 series
Vashon Island, WA
(March 23, 2009) -- Lollar Pickups has announced the release of two new models for its
2009 series--the SCFH single coil pickup and the original Melody Makers' replacement pickup & pickguard. 
Lollar says the SCFH offers a unique single coil sound, while sharing some of the tonal characteristics of P-90 style pickups. Jason Lollar, the company's founder, says the company aimed to keep as much of the P-90 coil geometry as possible by keeping the coil low and using a special wire gauge. The SCFH has as much output as a typical P-90 with a little less midrange, says Lollar. He added, "It can really rip and keep up with a good humbucker."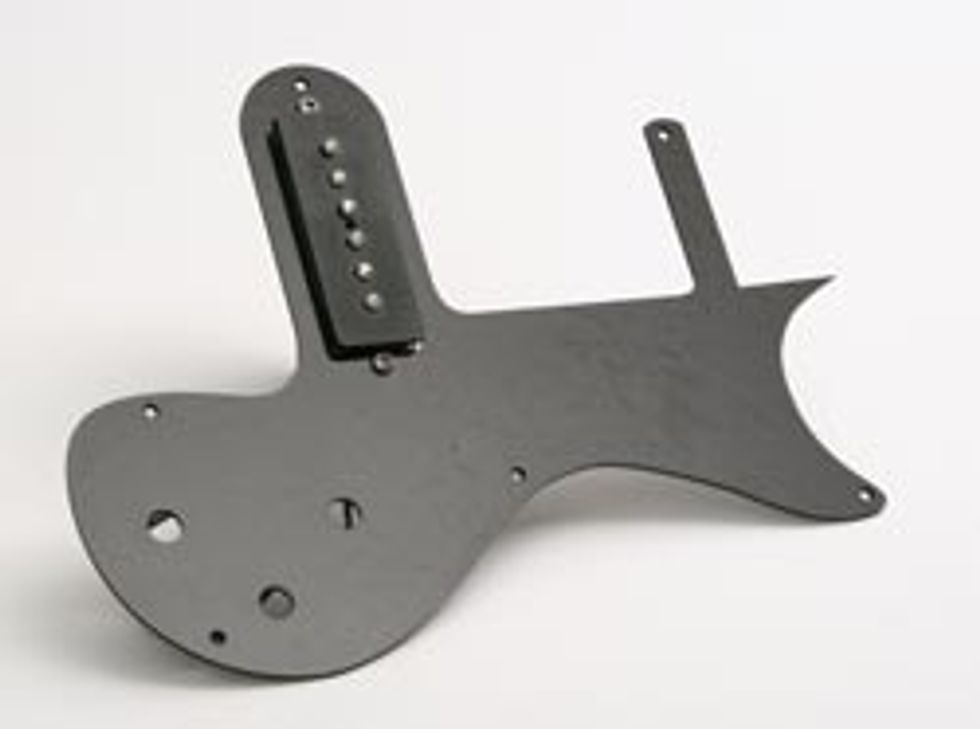 The P-90 replacement pickup and pickguard for original Melody Makers require no modification to the guitar. Installation requires removing the original pickguard along with its attached electronics and then replacing with the new pickup and pickguard. The pickguard is available for double cutaway, early-sixties models with single pickup and later, double cutaway SG styles with single pickup. The pickup comes in black only, and the pickguards are available in single ply black, white or parchment.
For more info, visit
lollarguitars.com
or call Lollar Pickups at 206-463-9838.