CopperSound Introduces Kingpin and Iris Pedals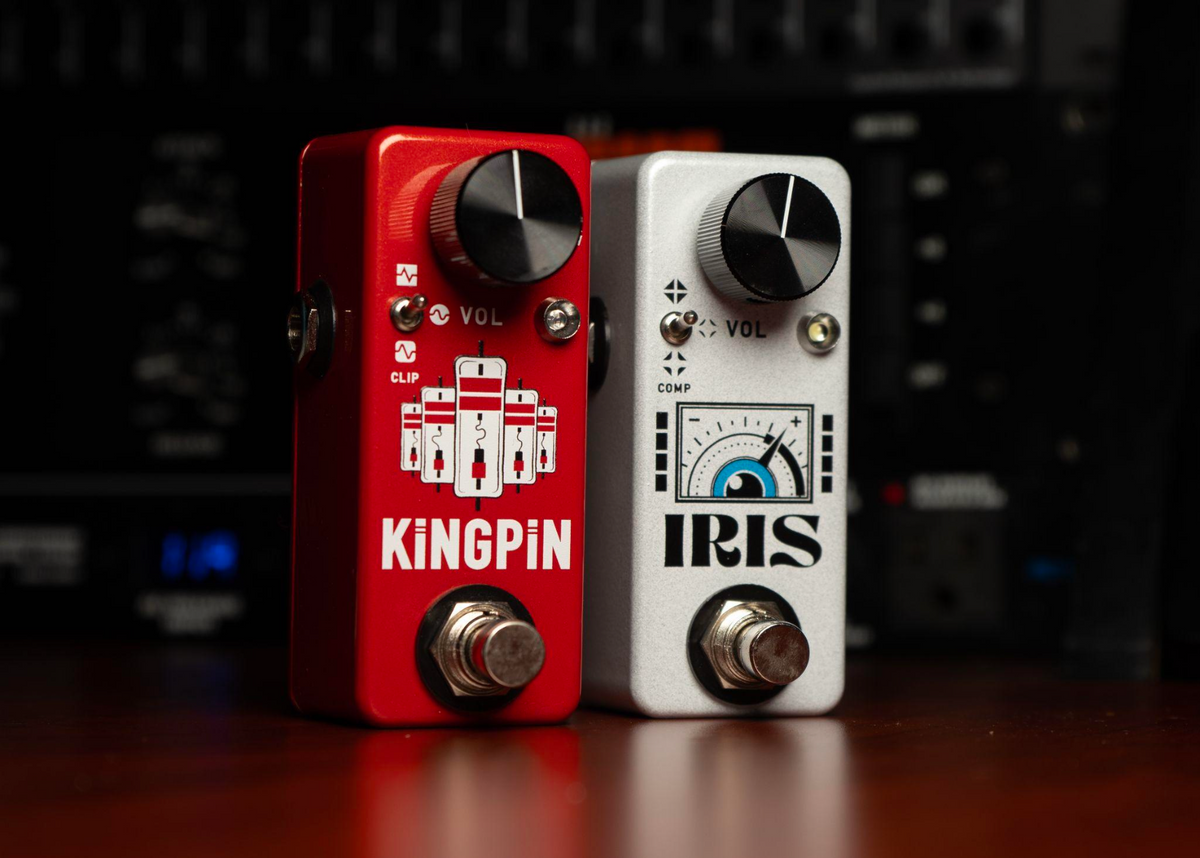 CopperSound introduces a new mini, germanium overdrive, and a streamlined compression pedal.
---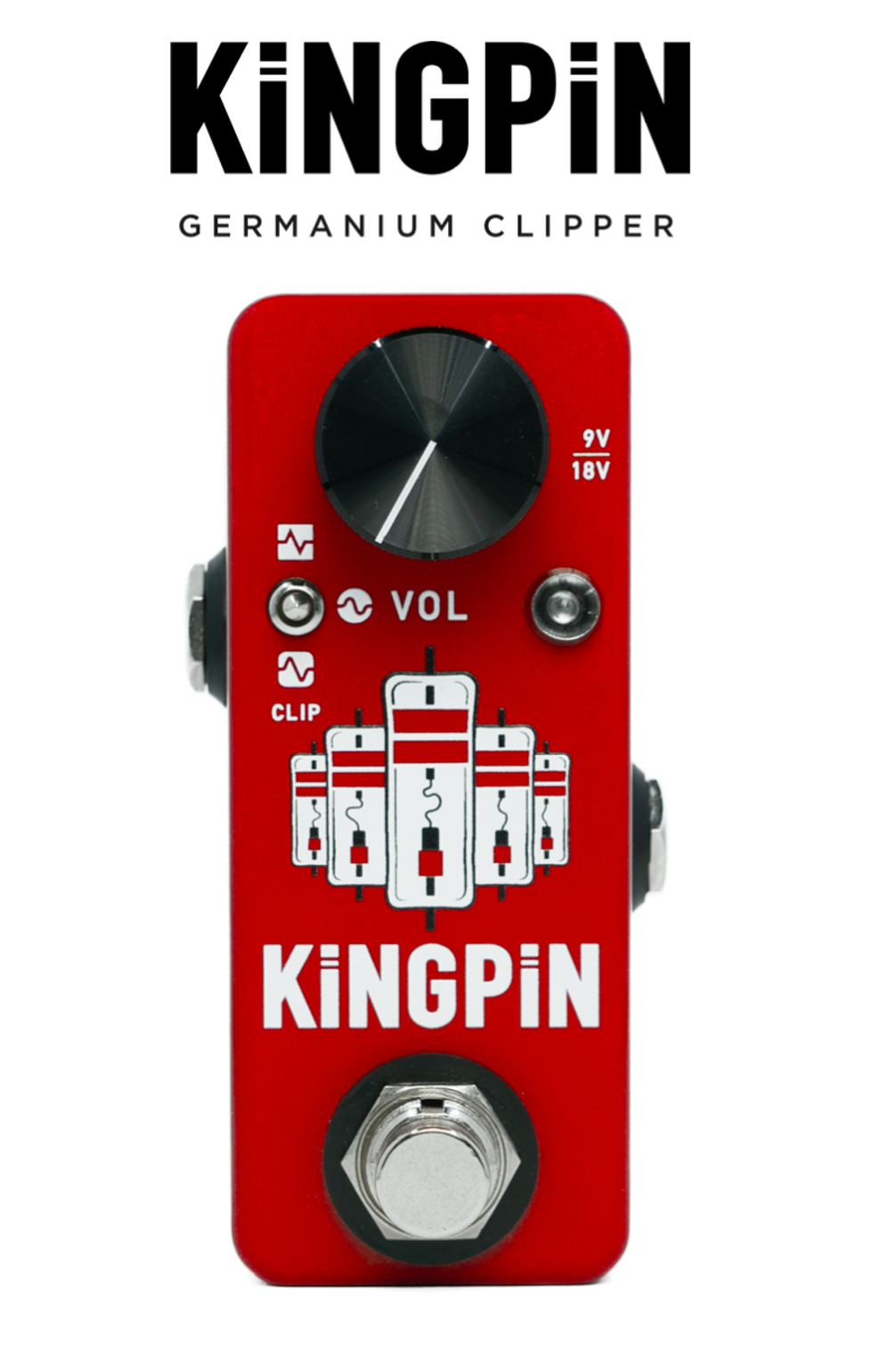 A mini, two-stage FET overdrive designed to be full of warm characteristics and Germanium sweetness.
Although typically associated with vintage fuzz pedals, Kingpin's Germanium aspect takes the form of clipping diodes as opposed to transistors, overdriving your signal with bell-like clarity and an artful touch of grit, making it the very definition of an "always on" pedal.
Kingpin also carries a tremendous amount of gain on tap via the Volume knob, allowing players to use it as a dirty boost should the circumstances call for it.
The Clip toggle makes this mini monster even more versatile, giving the user access to more aggressive levels of the same satisfying Germanium clipping, ranging from subtle to saturated, whilst retaining depth and definition. Germanium warmth without the price tag.
Specs
Three levels of overdrive
Mechanical true-bypass switching
9-18V | 2.1mm x 5.5mm Center Negative |
Consumption: 10mA @ 9V or 18V
In/Out: 1⁄4" Instrument Cable
Street Price: $99 USD
Kingpin Germanium Clipper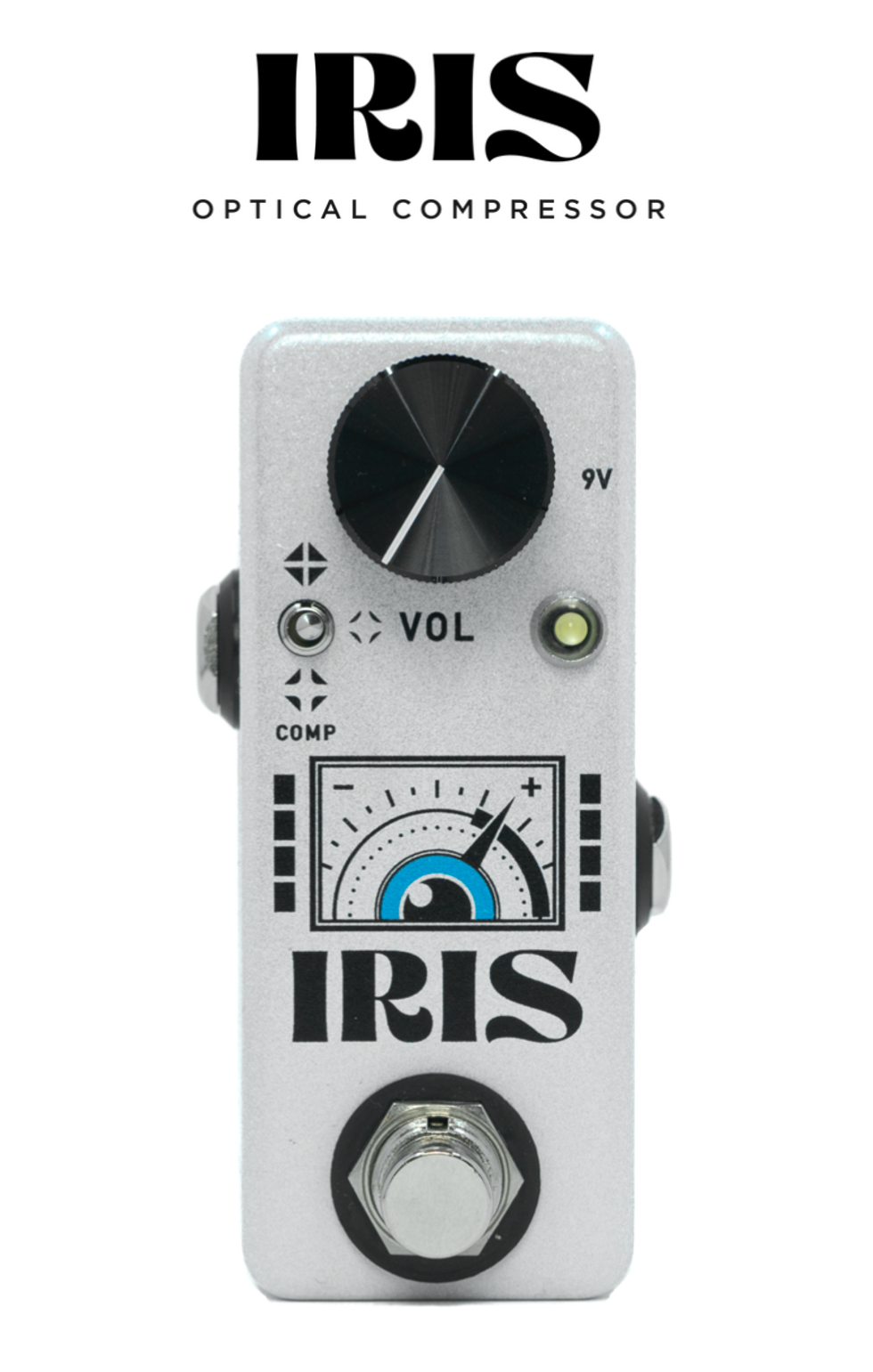 A streamlined, all-original compressor circuit, built around a uniquely biased audiophile-grade op-amp and optical network.
The compression toggle gives the user access to three distinct compression amounts, from sweet and subtle, to full on squish. This, in conjunction with a simple volume knob, allows the user to smoothen out dynamics and thicken up their signal, without having to dive deep into overcomplicated control options.
Whether you want to even out your picking or make your notes pop off the fretboard, Iris is perfect for the player that wants to skip the frustration and get right to the sweetness and benefits of a dialed-in, studio compressor.
Specs
Original optical compression circuit
Three levels of compression
Mechanical true-bypass switching
9V | 2.1mm x 5.5mm Center Negative
Consumption: 20mA @ 9V
Street Price: $129 USD
Iris Optical Compressor