Dean Unveils the Kerry King V Black Satin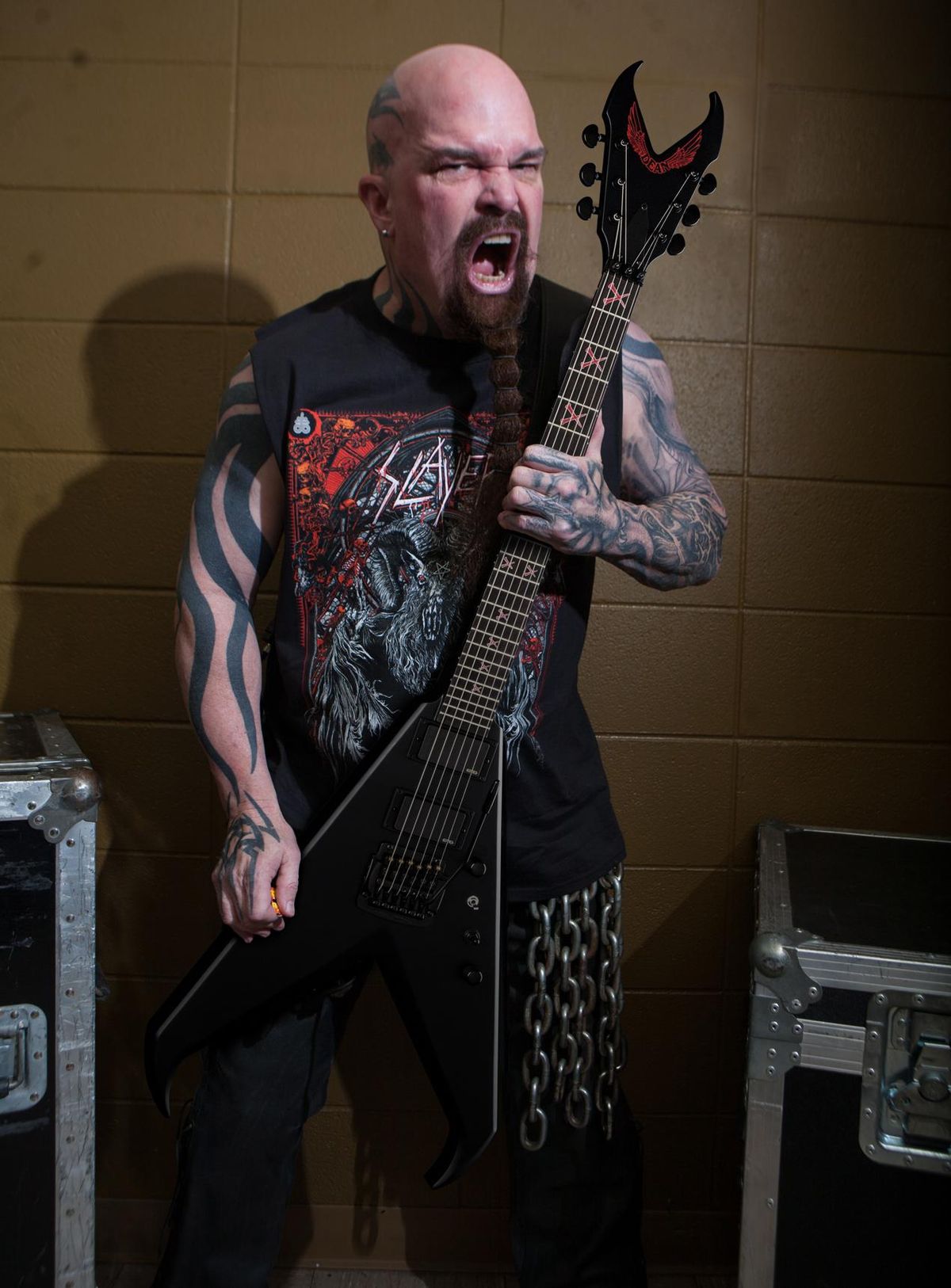 Dean Guitars is honored to release the Kerry King V Black Satin Signature Guitar. King, Slayer's founding guitarist, is one of the most instantly recognizable and revered musicians in the industry. Over the past 40 years, his brutal riffs helped write the history of heavy metal and create the uncompromising thrash metal genre, making him one of the most respected guitarists on the planet.
---
The Dean Kerry King V Black Satin Signature Guitar features a mahogany body with a beveled flat maple top, and a three-piece maple set-thru neck with a 24.75 scale length, Kerry King C-shape satin-finished neck, ebony fingerboard, 24 jumbo frets and King's crossed nail inlays.
In addition, the guitar is loaded with an EMG 81 bridge pickup complete with PA2 Preamp Booster, an EMG 85 neck pickup, a Kahler Hybrid tremolo system with a Floyd Rose nut, a volume/PA2 (on/off) and tone knob, three-way switch, Grover tuners and black satin finish with black hardware.
"I'm super stoked to be part of the Dean Guitars family," said King. "This has been an insane long time coming! Together we're going to create some amazing guitars that Dean, Slayer and Kerry King fans will be as excited as I am to play them. It's gonna be a wild ride for years to come!"
"Kerry King bleeds everything Dean Guitars is all about," said Dean Guitars Vice President of Products, Eric Stewart. "We could not be more honored to work with Kerry to create his signature weapons of mass destruction – definitely not for the faint of heart."
The Dean Kerry King V Black Satin guitar features a hardshell case and is available for $1,399.00 at authorized Dean dealers. For more information, go to www.deanguitars.com.