EBS Presents the EBS Reidmar 752 Bass Amp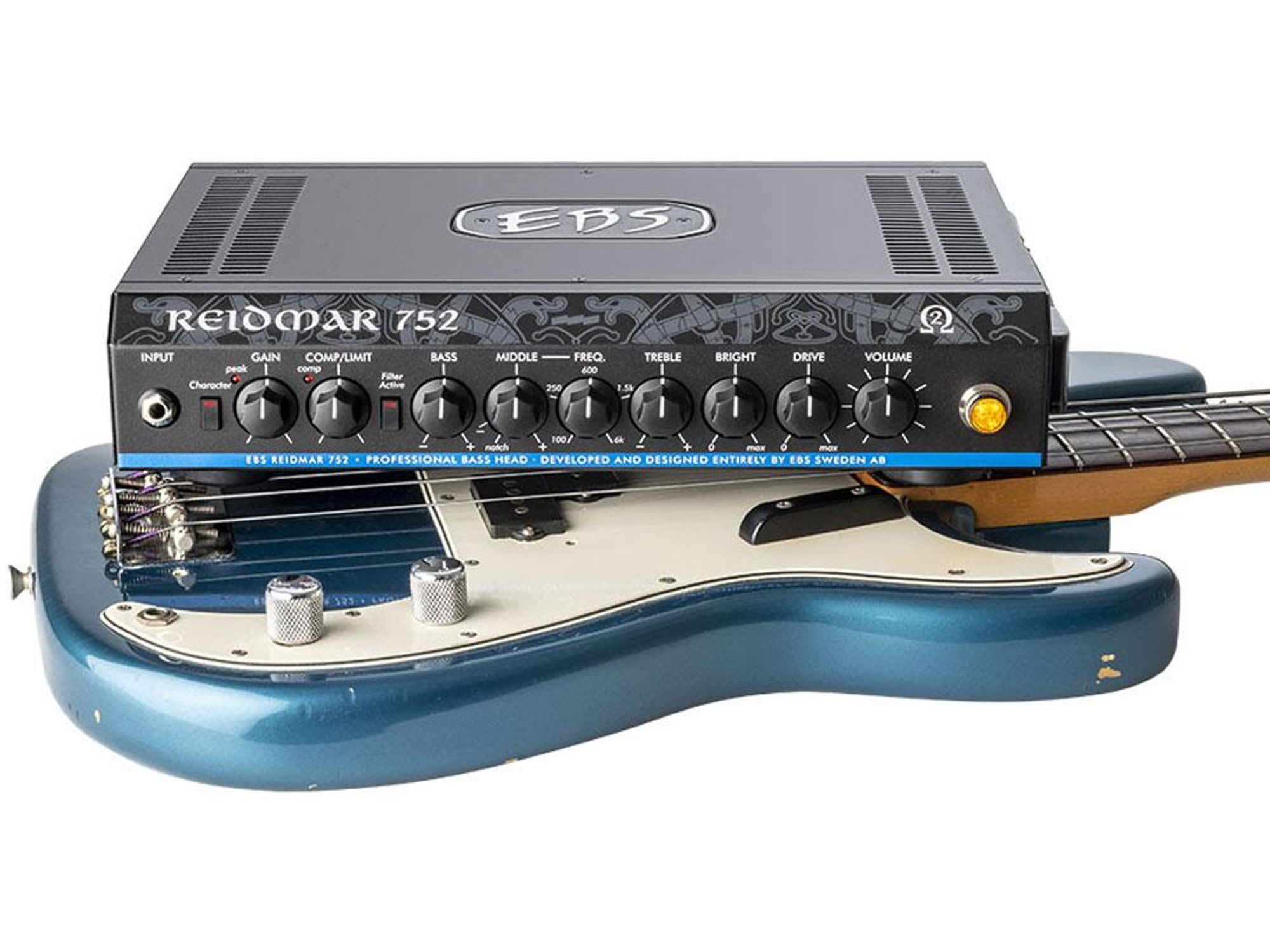 Equipped with a new class-D amplifier developed by EBS that delivers 750 W RMS at 2 ohms at a competitive price, it should attract bass players looking for a back-saving amp suitable for any size gig.
---
The latest generation of Reidmar amps combines EBS's world-famous analog preamp technology with EBS's lightweight power amp design.
The new lightweight power amp in the Reidmar 752, developed by EBS, is optimized for bass. It delivers 750W RMS at a 2-ohms load and provides the optimal output for any EBS speaker cabinet without risking blowing any speakers. The tone is solid, with lots of punch and clarity. EBS-developed Soft Clip technology protects the amp from overload while preserving bottom and solid bass tone at higher volumes.
The analog preamps' powerful EQ helps dial in any sound you like with ease, and the Drive adds harmonics and dirt when needed. The built-in adjustable Compressor help create a consistent and more controlled sound when desired without losing the dynamic response.
The amp fits nicely in a laptop bag, and the lightweight saves your back when traveling with your Reidmar 752. The EBS Reidmar 752 will replace the Reidmar 750 from now on. It is also 13% smaller in size than the previous model.
Estimated price: $999. For more information, please visit ebssweden.com.