Gibson Revives Maestro with the Maestro Original Collection
Gibson introduces five pedals in the Maestro Original Collection line, paying tribute its classic models and adding modern features and expanded versatility.

---
Now, after decades, Gibson has revived the Maestro brand for 2022 with the debut of the Maestro Original Collection line of effects pedals with five new pedals--the Fuzz-Tone FZ-M, Invader Distortion, Ranger Overdrive, Comet Chorus, and Discoverer Delay--all designed, voiced, and styled for the musician looking to shape a unique sound. The Maestro Original Collection pays tribute in sound and style to the brand's pioneering classic models, while staying true to Maestro's trailblazing spirit with modern features, expanded versatility, and advanced tone-tweaking capabilities.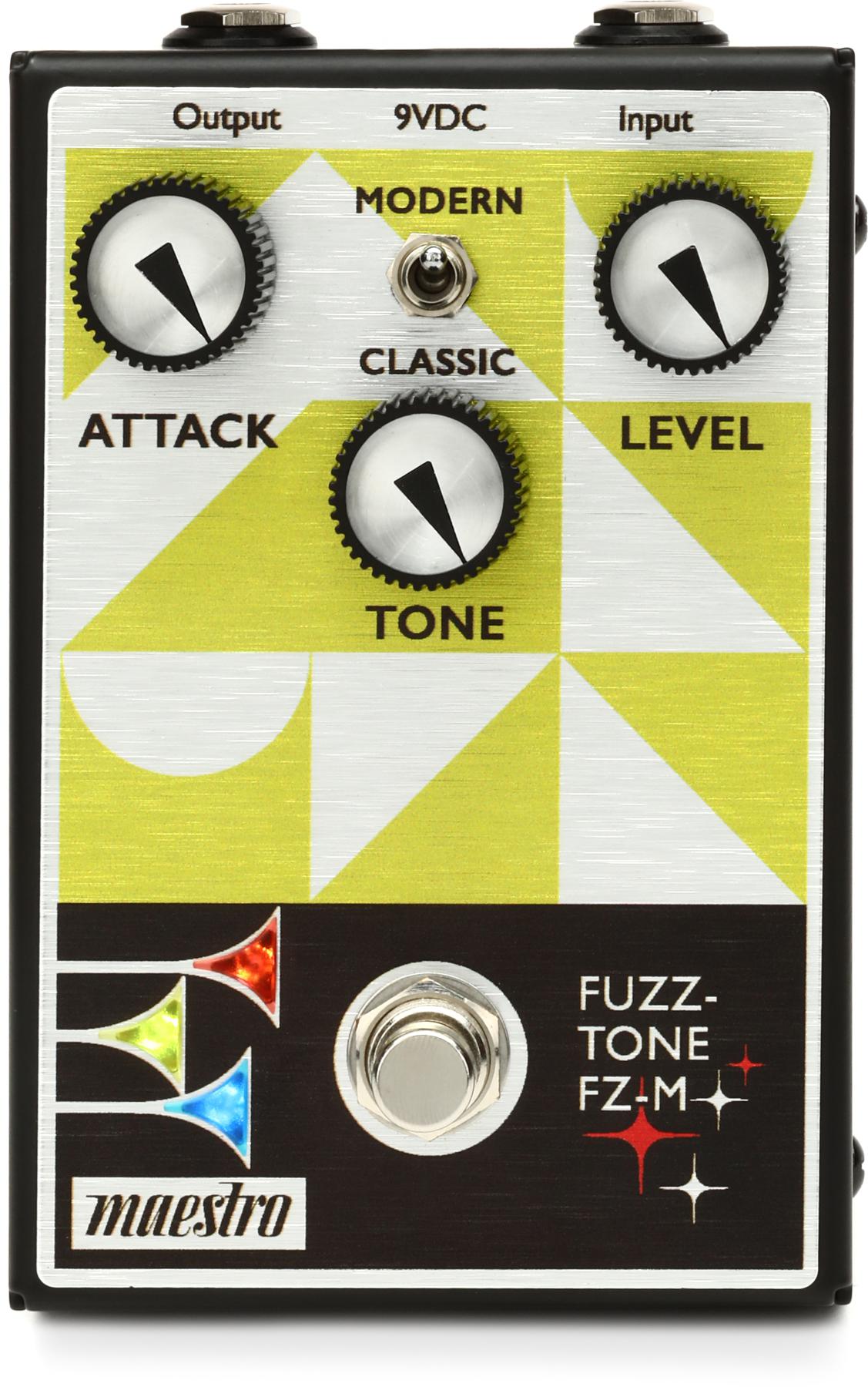 Today's Maestro Fuzz-Tone FZ-M is an all-analog design that's effectively two pedals on one: it not only serves up classic, FZ-1-inspired fuzz; you can flip the Mode toggle switch to select a thicker, more contemporary-sounding fuzz tone. In Classic mode, it cuts through the mix like a hot knife through butter. Need it to blend in with the track a bit more? Switch to Modern mode (which also happens to sound awesome on electric bass). However you deploy it in your arrangements, you'll find the Fuzz-Tone FZ-M makes your mixes glow with vibrant energy and jump right out of the speakers. If you're like many of the guitarists here at Sweetwater, you've collected several pedals over the years in the quest for the ultimate fuzz.
Maestro
Maestro Fuzz-Tone FZ-M Demo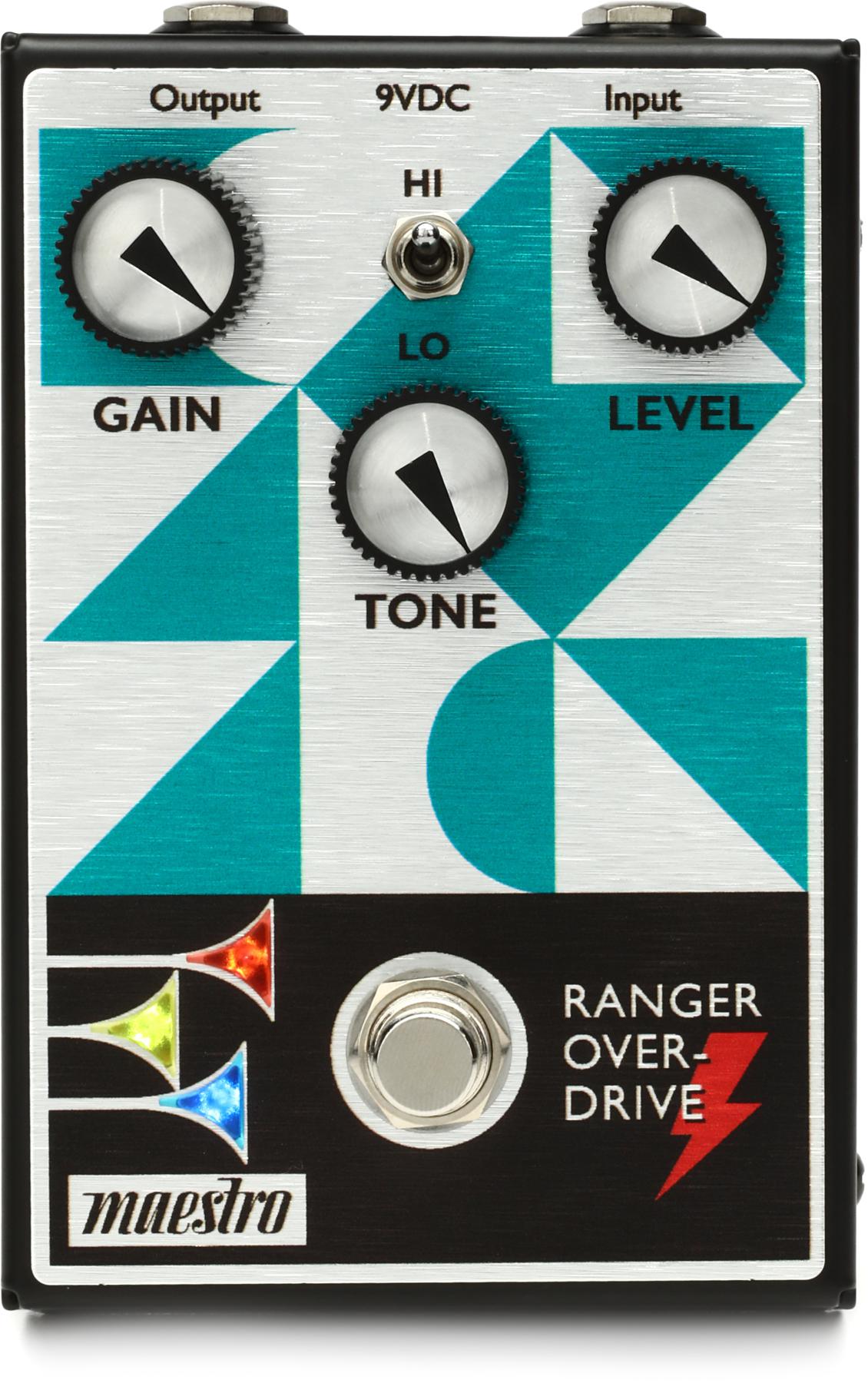 Overdrive comes in such a wide variety of flavors and functions that Maestro loaded the Ranger up with not one, but two glorious overdrive voices. For those who prefer a more traditional, high-octane overdriven sound, the first setting perfectly captures the essence of a cranked-up and screaming tube amp tone. Looking for something that's a little less extreme? The second setting brilliantly covers the low- to mid- gain territory with exceptional touch and volume control sensitivity.
Maestro
Maestro Ranger Overdrive Demo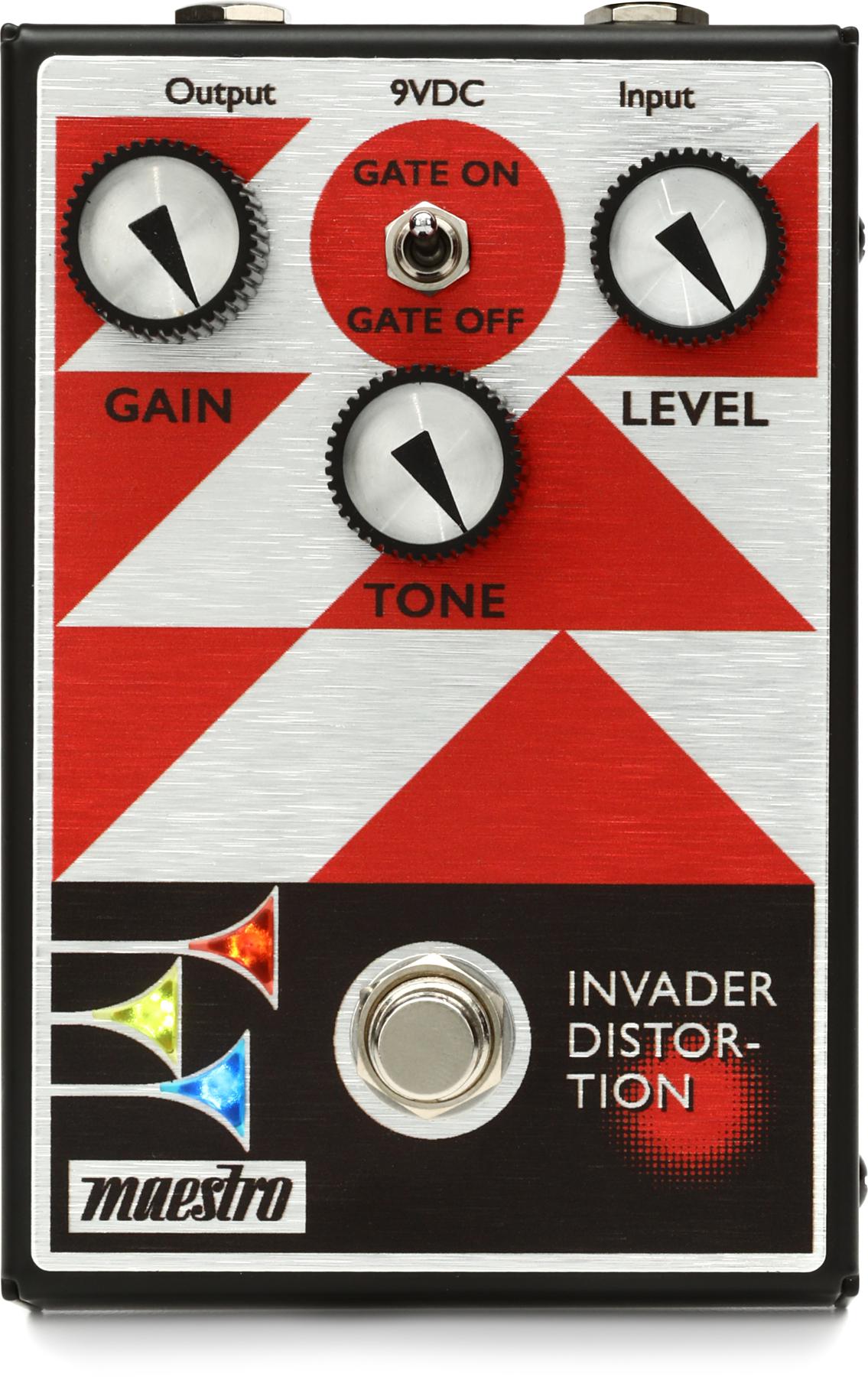 Many of today's modern-leaning distortion pedals often rely on rows of knobs to deliver their gain-drenched goodness. With the Maestro Invader, three simple controls are all it takes to conjure the trademark girth and grind today's heavier genres demand. As far as the knobs are concerned, it couldn't be simpler to get started — classic controls for Gain, Tone, and Level make it a breeze for Sweetwater guitarists to dial in their favorite metallic tones. With Gain, going from slight overdrive to chainsaw brutality is accomplished with a single turn, finely tuned by the neighboring Tone control to tweak EQ settings to perfection. As implied, Level controls the overall output of the Invader, easily capable of blasting through unity gain if need be.
Maestro
Maestro Invader Distortion Demo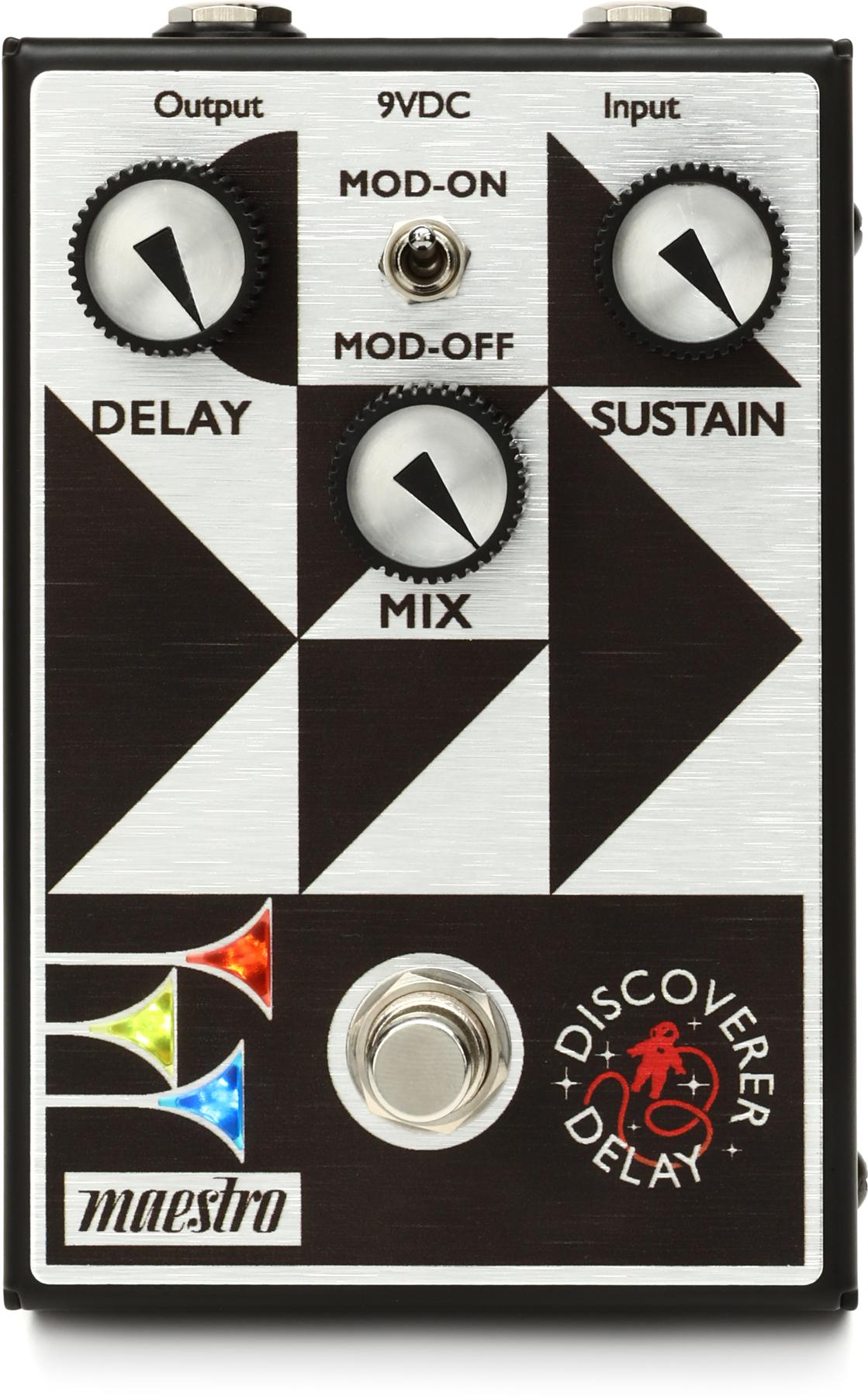 The Maestro Discoverer analog delay pedal exemplifies why vintage bucket-brigade-style delay circuits are still so desirable in the modern era. Offering delay times spanning 20ms to 600ms, and with a simple 3-knob layout to dial in everything from slapback to lingering echoes, the Discoverer pedal arms you with the best that analog delay has to offer. Beyond delays, a switchable (and customizable) modulation circuit allows you to dial in tape-like wow and flutter for extra vintage vibe. Complete with a throwback look to celebrate the Maestro heritage, the Discoverer pedal is a must-have for any delay aficionado.
Maestro
Maestro Discoverer Delay Demo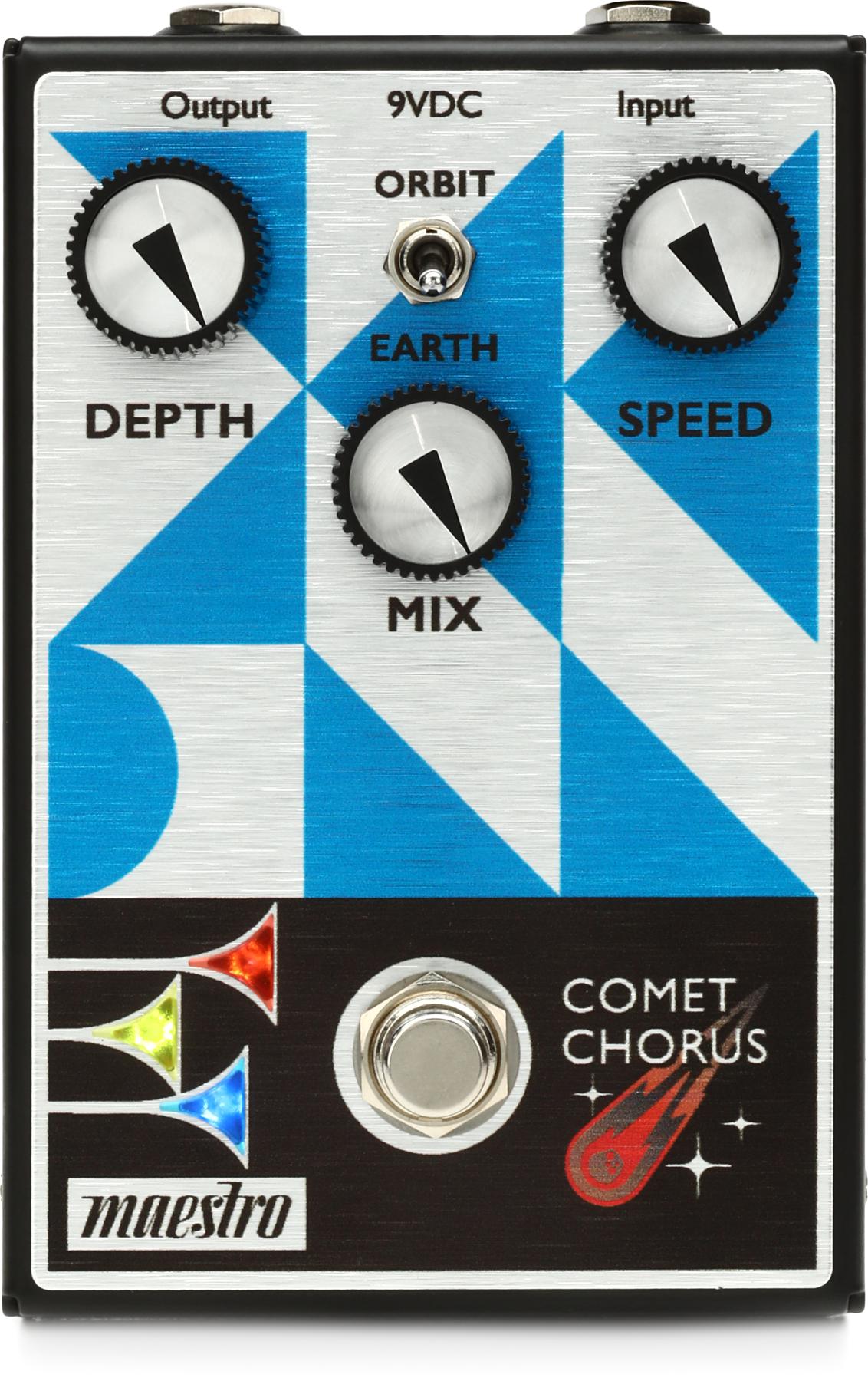 If you have a hankering for classic BBD-style modulation effects, Maestro Comet Chorus will satisfy your analog-fueled craving. This guitar effects pedal employs bucket-brigade-device technology, yielding warm, vintage-tinged chorus tones that are guaranteed to inspire. This all-analog stompbox includes a Mode toggle for expanded sonic flexibility, along with an intuitive 3-knob control layout. The Comet Chorus pedal features true-bypass switching, convenient top-mounted I/O, and eye-grabbing status LEDs. Whether you're aiming for shimmering chorus or mind-bending rotary effects, Comet Chorus delivers the mod-soaked goods.
Maestro
Maestro Comet Chorus Demo