Natural Collection Unveils New Line of Guitar Stands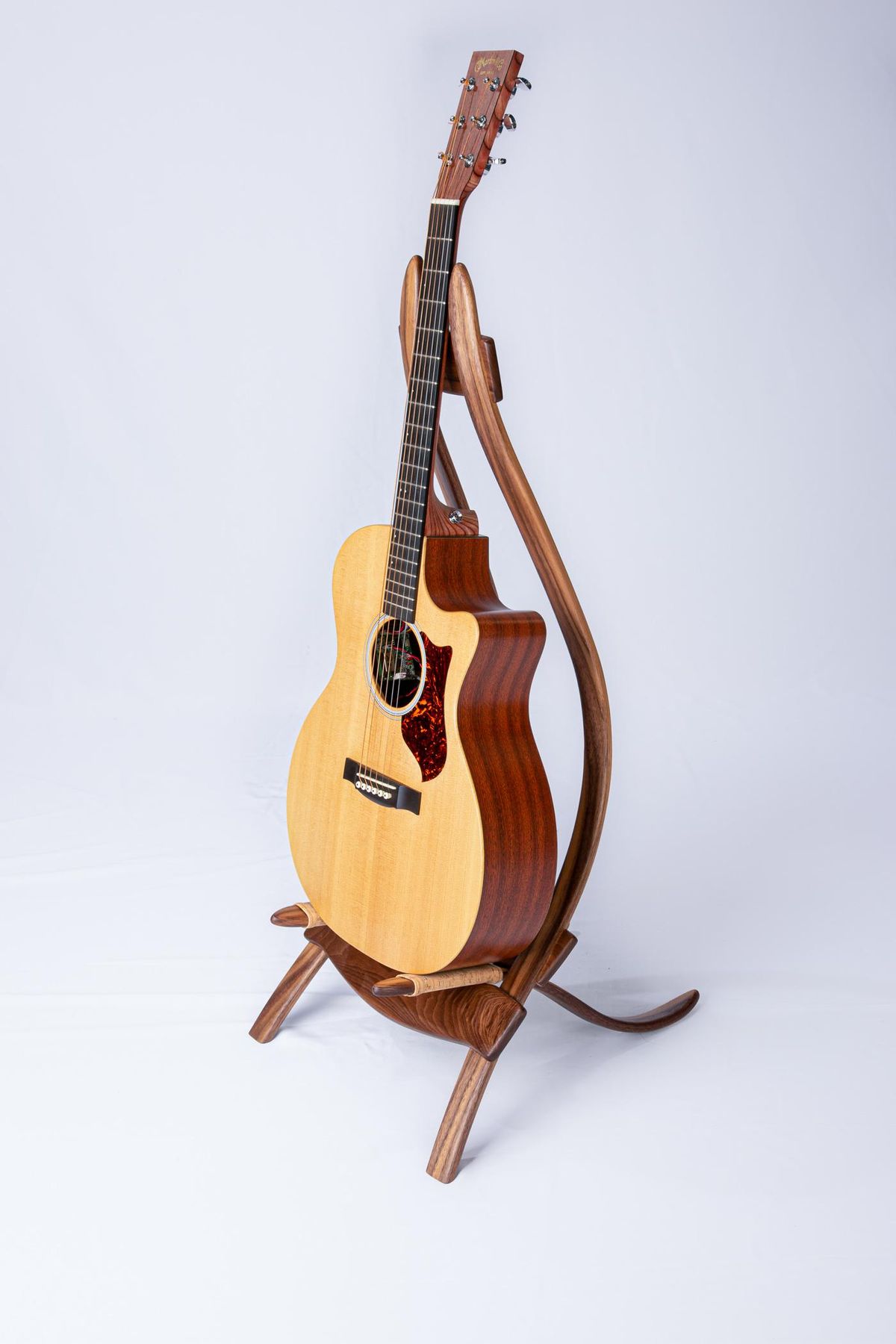 Natural Collection Stands display your musical instruments with style, class, and sophistication. Whether you're an aspiring musician or you just like the way a guitar looks in your home, Natural Collection products are made for individuals with an appreciation for fine furniture and interior décor.
---
While other guitar stands prioritize function at the cost of aesthetics, we expand on function and place our highest emphasis on quality and design.
Hand crafted in Canada
Constructed of high-quality hardwoods
Two formats: Available in either Maple or Walnut
Hand sewn Portuguese cork fabric protectors to keep your instrument safe
Clever two-part design links together using nothing but friction and gravity, making for quick and easy takedown
Elegant, eye catching design makes for a beautiful accent to your home's interior
Fits guitars with a symmetrical body shape, and a minimum length of 30 ½" (77.5 cm) or greater from the bottom of the body to the nut
Winner of the 2020 "Made in Alberta Awards" home furnishings and décor category and featured in magazine publications such as Avenue Magazine, Acoustic Guitar Magazine, Home in Canada, and Ottawa at Home.
Natural Collection Floor Stands are available for online purchase at naturalcollectionstands.com for a street price of $849.00 Canadian.