Don't leave for a gig without accessories like these.
We've all been to a gig and run into an unforeseen problem. After years of experience, you begin to craft your own personal collection of gadgets and tools to ensure that the show goes on. Here's a collection of 10 different accessories that just might save the day.
Even on the most cramped pedalboards, this mini tuner is worth the real estate. The strobe-based display offers precision tuning and includes options for custom tunings and presets.
$139 street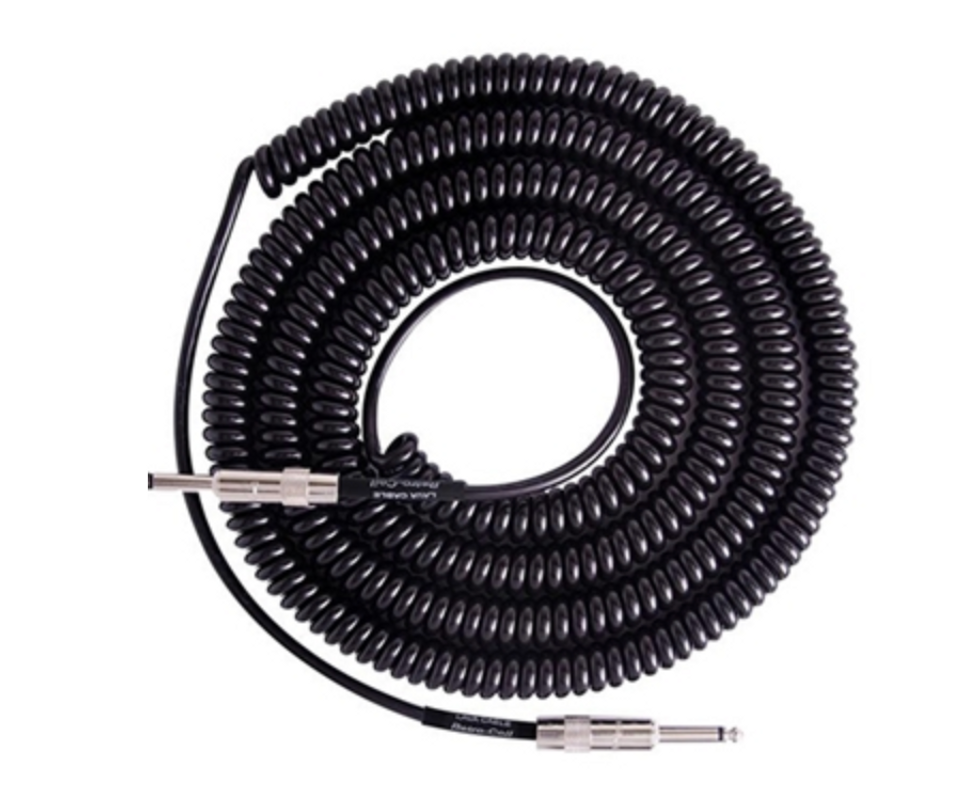 This coiled cable will definitely pass the vibe check. It's available in many different colors and uses a proprietary outer jacket that ensures it will last through a ton of gigs.
$78 street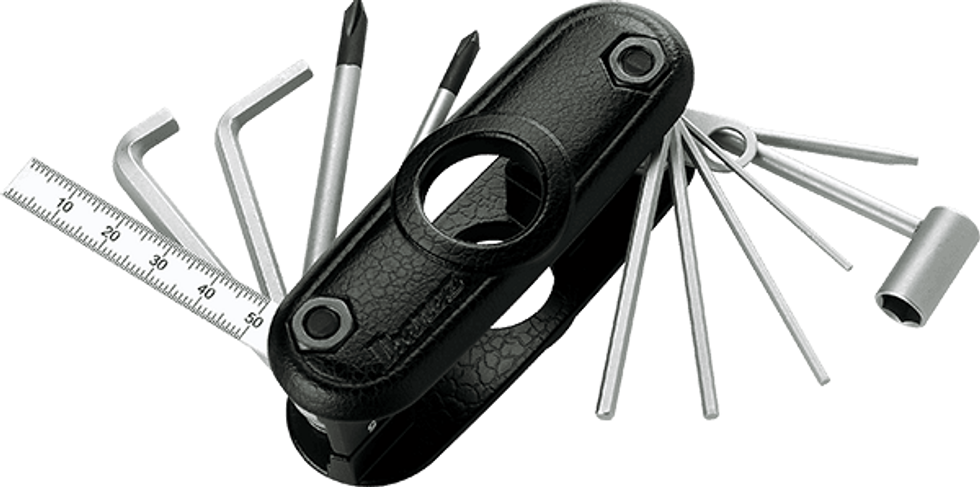 You'd be hard-pressed to find something on your guitar that can't be adjusted with this tool. Wrenches, screwdrivers, and a ruler are all at the ready the next time you need a truss rod tweaked.
$22 street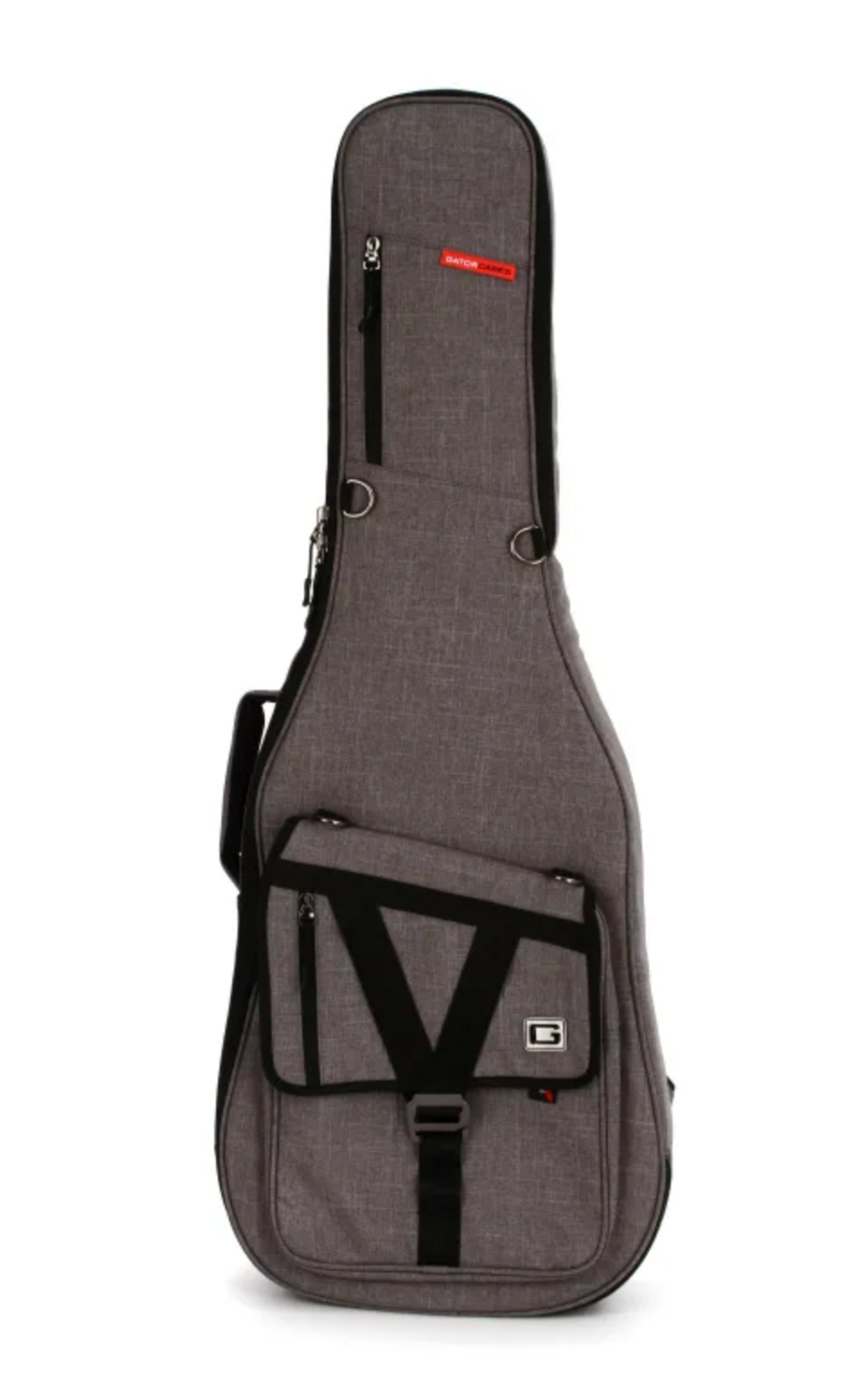 For most gigs, you need something rugged and portable. This new line of gig bags offers a weather-resistant exterior, plenty of storage, and thick foam padding.
$129 street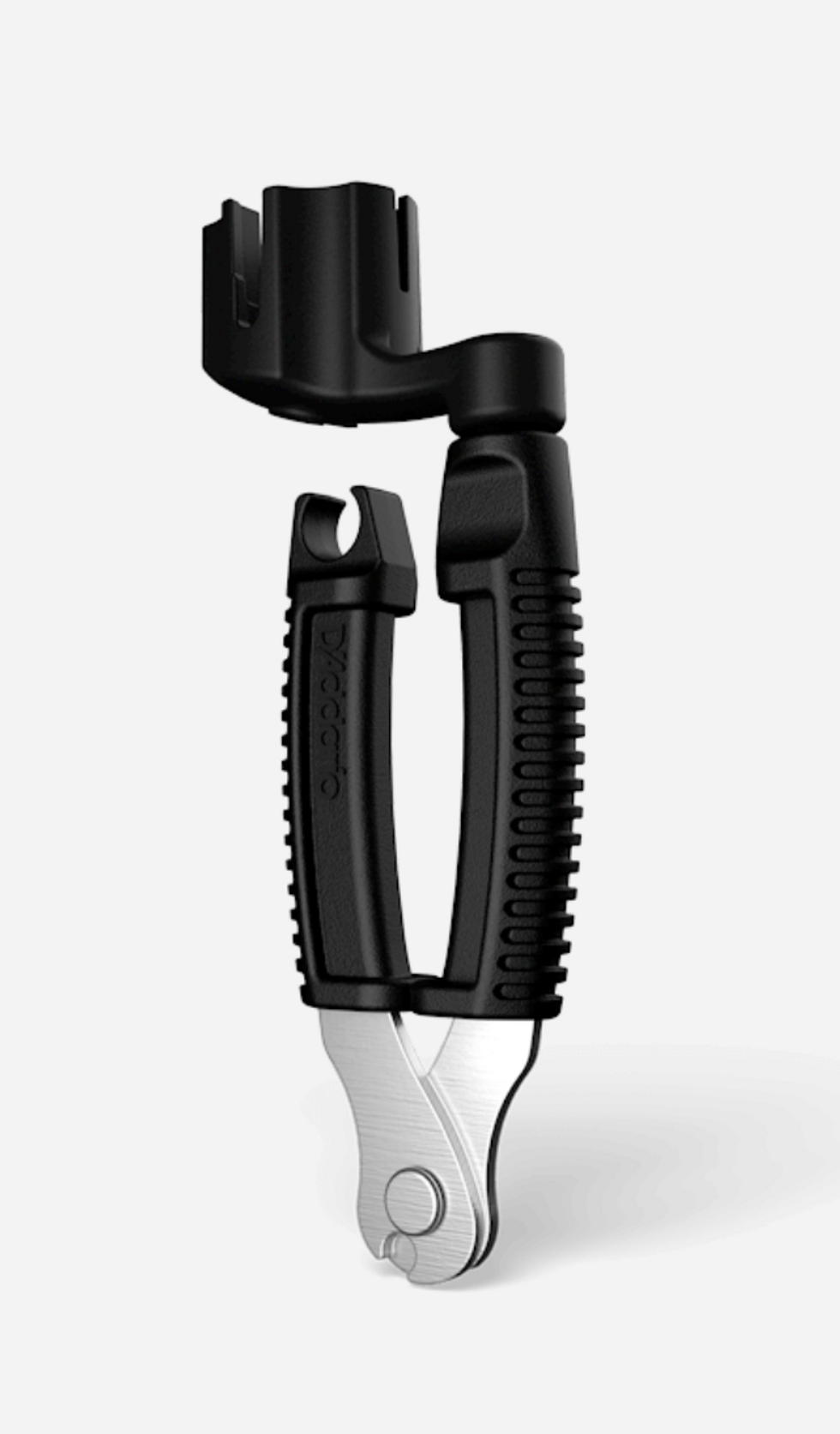 This all-in-one winder will not only save your wrists when you need to change a string, but will help with bridge pins and cutting the excess strings.
$11 street
This will fit nearly any size guitar, with its adjustable neck and auto-grip system. All contact points have specially formulated foam, plus it folds up easily for gigs.
$55 street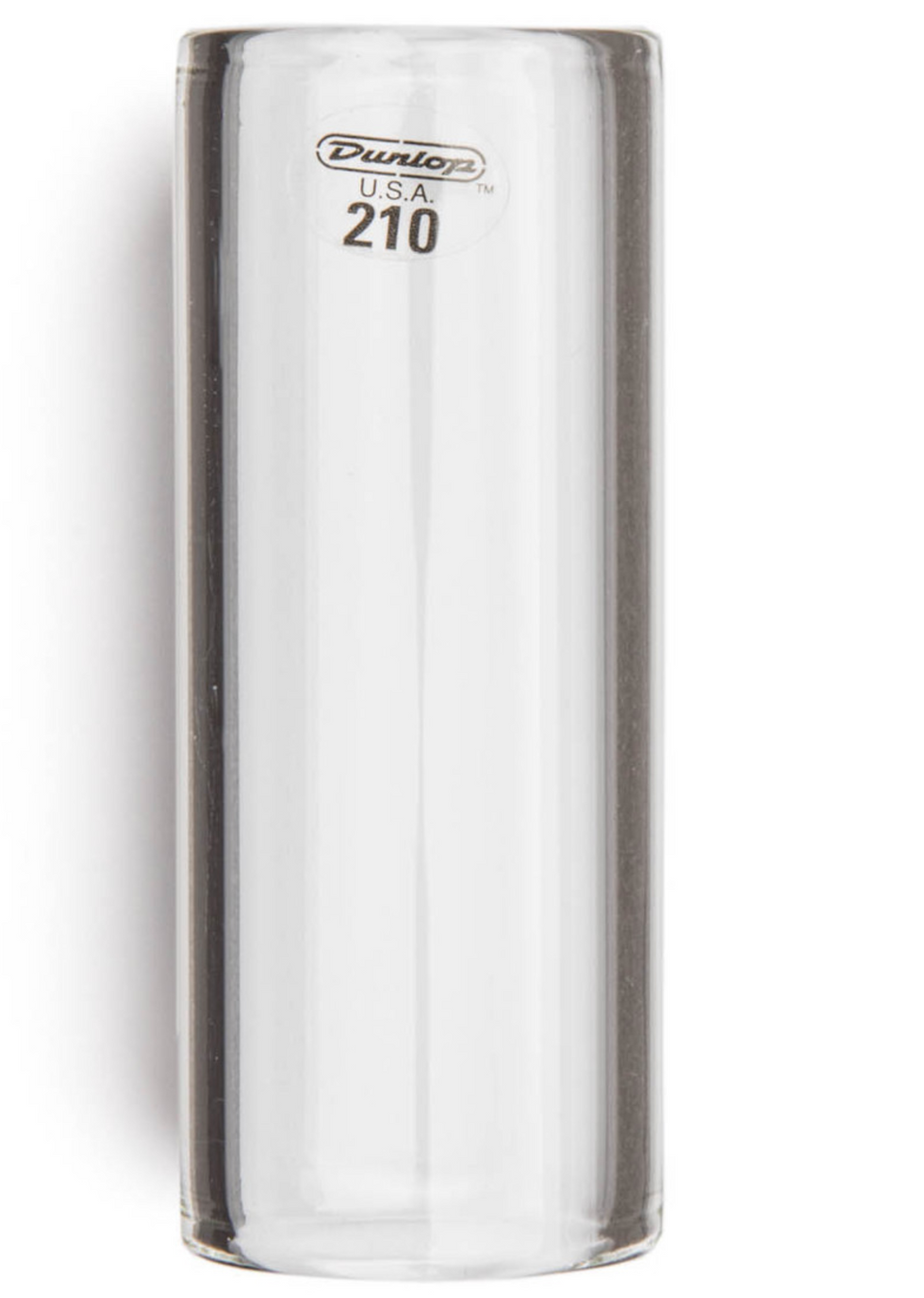 Slides come in many shapes, sizes, and materials, but this glass slide would be good to keep in the bag just in case you need to cop a Duane lick or make some bird noises.
$9 street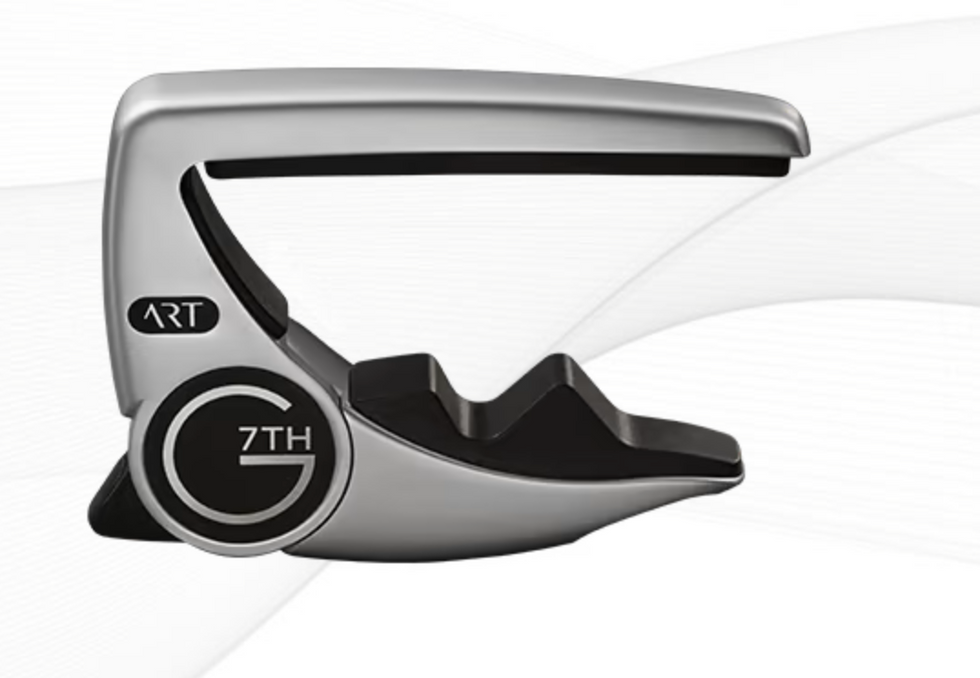 You never know when a key might change or when you really need some open strings. The latest iteration of this capo offers tension control, Adaptive Radius Technology, and replaceable string pads.
$69 street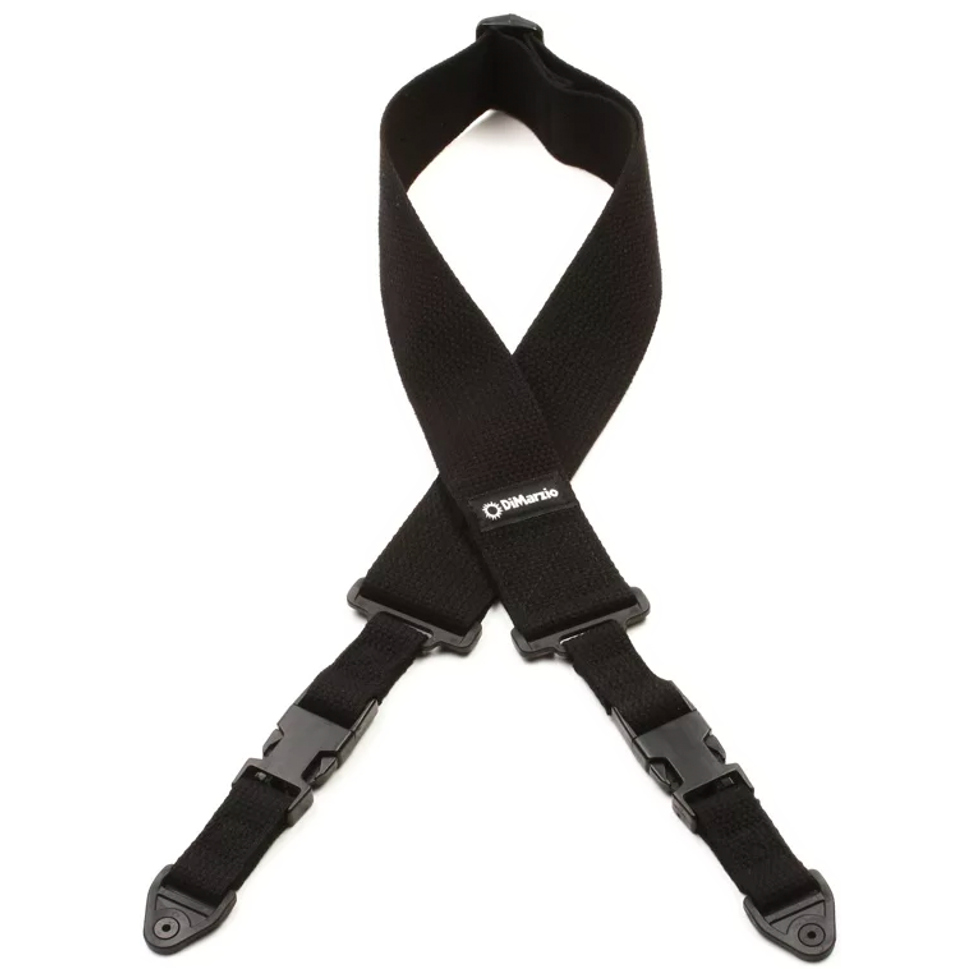 This strap offers comfort and convenience along with a ClipLock on both ends to not only keep your guitar safe but to also make instrument changes a breeze.
$25 street
Never underestimate the effect that bad power can have on your gear. This 6-outlet power supply features Extreme Voltage Shutdown, which forces a shutdown if the juice gets too hot.
$46 street
Manly Bands announce their first collaboration with Fender for a collection of guitar-inspired wedding rings for men.
Manly Bands has previously partnered with other brands to capitalize on the interests of typical male consumers, ranging from Jack Daniel's whiskey barrel materials to cater to whiskey connoisseurs, and MLB inspired rings made with wood from a baseball bat to entice sports fans. Manly Bands is looking to create new markets for couples who are looking for wedding jewelry that reflects their individual personality.
Ranging from $495-$850, the Fender Collection is made with the same materials used to create the classic Fender guitars. Real guitar strings are inlaid into the wedding bands, made with a variety of premium woods and metals.
The Troubadour is made with Ebony wood and Fender Tweed, inlaid with an Authentic Guitar String to pay tribute to the traditional Fender guitar cases.
The Riff is made with Black Zirconium with a Fretboard engraving to pay tribute to the fretboard.
The Acoustic is made with Rosewood and inlaid with two Authentic Guitar Strings, to pay tribute to the neck and bronze strings.
The 1954 is made with Black Zirconium and Bird's Eye Maple, inlaid with an Authentic Guitar String to mimic the Black PLAYER STRATOCASTER.
The Sonic is made with Mahogany Wood, inlaid with an Authentic Guitar String and hand painted sleeve to mimic the "Ocean Turquoise" color of the AMERICAN ACOUSTASONIC JAZZMASTER.
The Electric is made with Titanium and Ebony Wood, inlaid with an Authentic Guitar String to mimic the Mercury AMERICAN PROFESSIONAL II TELECASTER DELUXE.
Manly Bands Co-founder/Co-CEO, Michelle Luchese says, "So many of us connect to music, whether we're playing it, sharing a favorite song with someone, singing it loud in the shower, or walking down the aisle to a special song! The profound effect it has on us and our relationships seemed like the perfect way to expand our wedding band collection, knowing how far we could go to create such unique expressions of music and its connection to love. We are honored to partner with Fender who has been helping create these connections all these years."
The Fender Collection is available for purchase in the US on the Manly Bands website, with styles starting at $495. For more information and to shop this collection, please visit https://manlybands.com/pages/fender.
Immediately available, building on our experience with our flag-ship Global Tuner Pro with Dual Stabilizers and our QuickTune Thumbwheel, Uno ["you-know"] Single Stabilizer Upgrade boldly goes where Sophia Tremolo has never gone before.
Sophia Tremolos, since 2015, provides uncompromised high performance premium musical hardware in vintage specs, known for ease of use and stability, alchemical headless and multi-scale capable tremolos and hardtails, DropTuners, HeadPeace Tuners innovations presents the Uno Single Stabilizer Upgrade for StopBlocks on Sophia 2:22 Tremolos, Fender-style Two-Post compatible, and, OFR locking compatible, Sophia 2:92 and 2:92 Seven Tremolos.
Features
Easy two-step setup – thread the upgrade into position for your guitar and lock
Pre-tension calibrated based on our Global Tuner Pro
Retro-fits both our Performance Brass and Wider Cold-rolled Steel StopBlocks
Website: $75 upgrade or for existing StopBlocks | $125 incl. steel or brass StopBlock.
Sophia Tremolos - Sophia 2:22 Deluxe UNO
For more information:
CSLSophia.com