Spruce Effects Introduces Arborist V2 Overdrive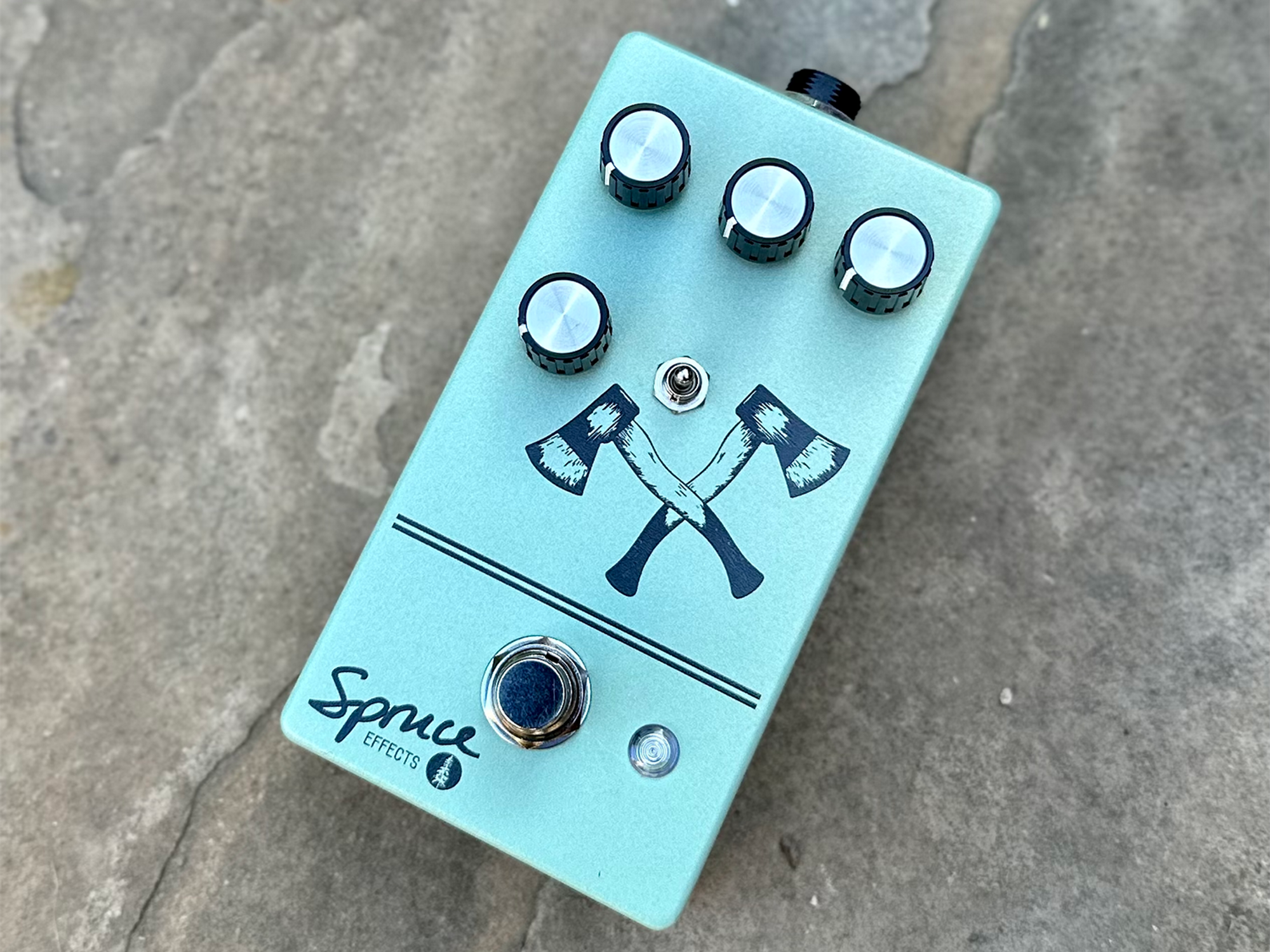 The Arborist V2 is designed to offer a well-balanced discrete transistor circuit and features two gain stages to add volume and grit to your clean signal.
---
Spruce Effects has introduced the Arborist V2, a fresh update of the light-medium gain boost and drive sounds of the original Arborist. It's most useful as a gain stacking tool, or as a powerful way to push your already distorted tube amp into sweet and colorful sustain.
Version 2 features a brand new two-band tone stack, similar to the famed Fender TweedBassman 5F6A, and the pedal provides four knobs for controlling Output Volume, Gain, Bass and Treble. The Arborist V2 also features a secret weapon: a 3-way toggle switch to access drastically different diode clipping options. They are based on a unique germanium feedback/diode clipping arrangement and are balanced enough to switch on the fly, but unique enough to allow for extremely fine-tuning by interacting with the other controls. They can loosely be described as (1) Balanced, (2) High Gain, and (3) Bright. Each one has its own unique frequency being clipped, so finding a clipping setting that works for your guitar, amp, and saturation goals is easy when coupled with the tone stack.
The Arborist V2 includes these features:
Standard 9v center negative power – no battery compartment

Premium Gorva true bypass footswitch

Top-mounted Switchcraft jacks

Hand-wired and assembled in California

"Volume" controls the amount of output (a lot)

"Gain" controls the gain of the dual transistor stages for tube-amp-like overdrive at reasonable volumes

"Treble" and "Bass" controls work very similarly to the famous Fender Bassman 5F6A tone stack. They are very interactive and allow for fine tuning of highs and lows in the different voicing positions

3-way voicing toggle to change clipping characteristics
Available in two colors – Dana Sage (mint green) and Vintage Green (dark green) -- theArborist V2 carries a $180 price.
For more information, please visit spruceeffects.com.
Related Articles Around the Web