Walrus Audio Announces Canvas Tuner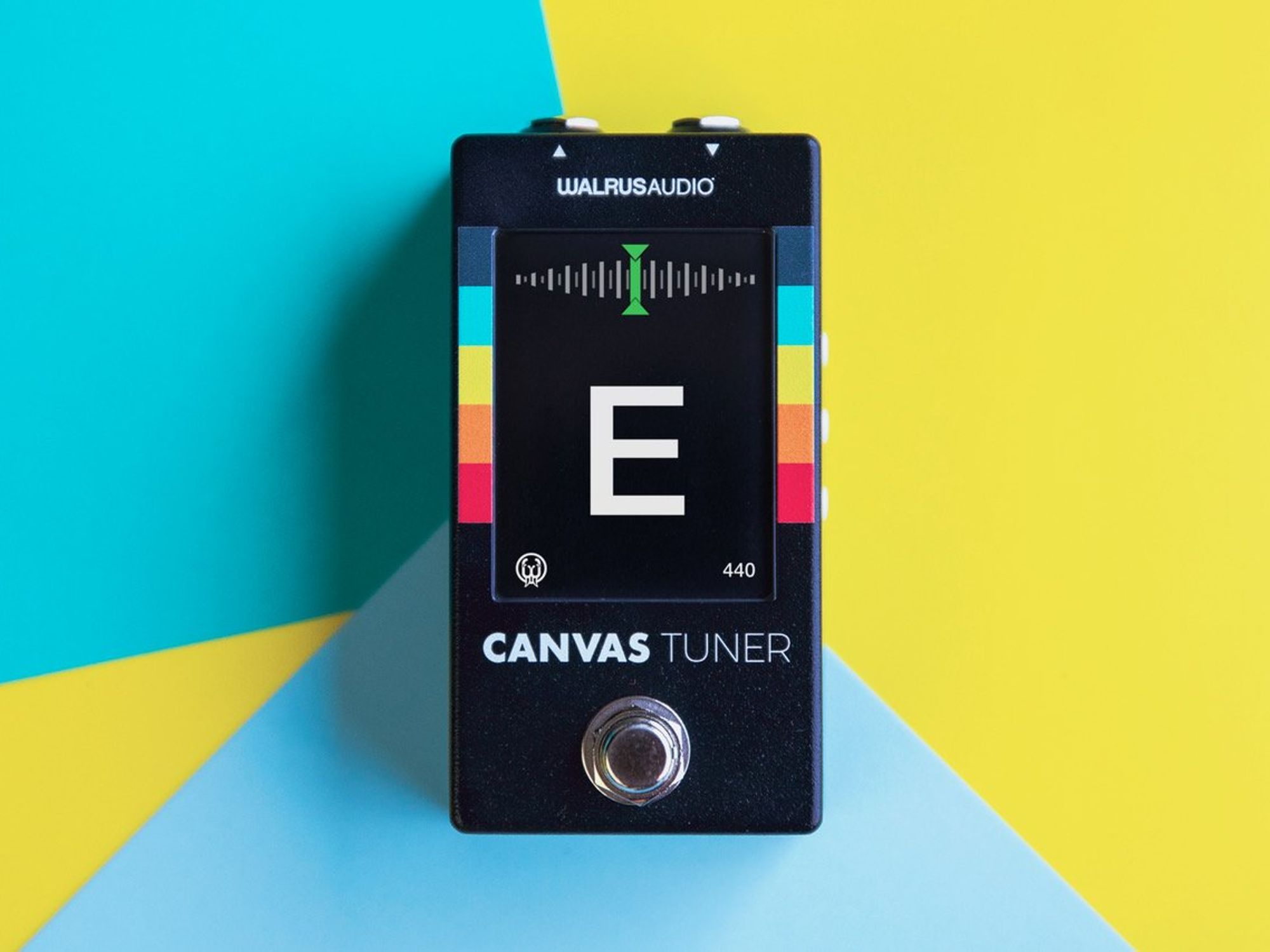 Packaged in the same tour-ready, thick aluminum enclosure as all Walrus pedals, the Canvas tuner features a bright 2.8-inch TFTLCD display that can be viewed under almost any stage lighting conditions.
---
The Canvas Tuner boasts multiple screen orientations, ±0.1 cent accuracy, needle and strobe tuning modes, buffered or true bypass options, and more. In this robust design, Walrus ensures you have the most accurate brush to paint your sonic picture.
Canvas Tuner also includes Tune Assist mode for swift and accurate tuning. With Tune Assist, once your note stays in tune longer than a pre-determined threshold, a border outlining the display will flash, letting you know that you are in tune and can move to the following string. This takes advantage of the total size of the screen for a large and fast visual conformation for those quick between-song tune-up checks.
Intersect function with fashion with multiple color modes, screen orientations, and a customizable bypass screen that can display your own image uploaded through walrusaudio.io.
The Canvas Tuner is packaged in a custom powder-coated black aluminum enclosure. The die-cast enclosure's exact sizeincluding stomp/jacks is 2.42w" x 2.21h" x 4.55d".
Features
Tune in needle and strobe modes
2.8" TFT LCD display• Offers multiple screen orientations to fit any board layout
Greater than ±0.1 cent accuracy
Flat frequency from 20Hz to 20KHz
Tune assist mode for quick & easy tuning

Alternate tuning presets
Relay and buffered bypass options
Adjustable brightness making it easy to read in various environments
Multiple color modes to customize your tuner's look
Firmware updatable with USB-C via walrusaudio.io
Walrus Audio is offering The Canvas Tuner for a retail price of $148.99. Join us in celebrating the Walrus Audio Canvas Tuner, available now at walrusaudio.com and authorized dealers worldwide.
For more information, please visit walrusaudio.com .
Walrus Audio
From Your Site Articles
Related Articles Around the Web