D'Addario Foundation Helps Make College Possible for 10 Students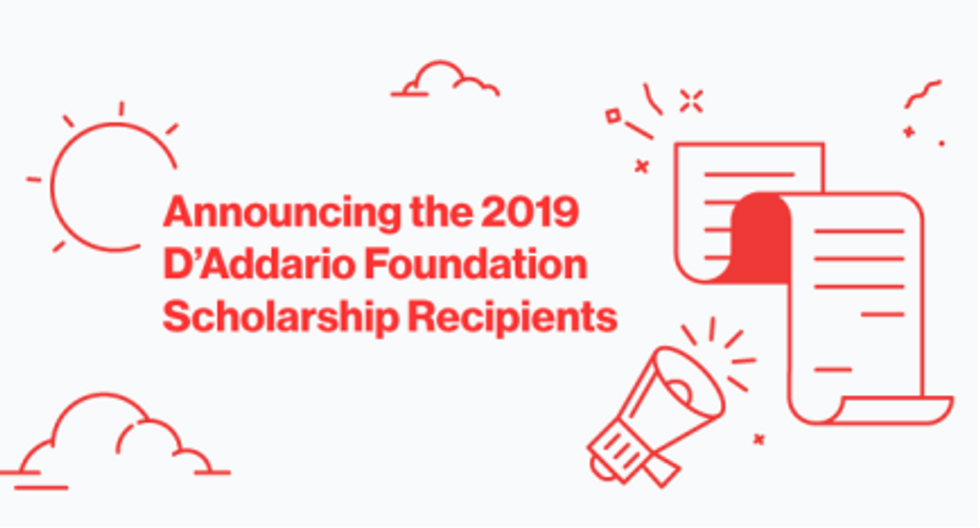 The D'Addario Foundation has just announced the first-ever recipients of their new College Scholarship. Ten students from Foundation grantee programs – seven of them being the first generation in their family to attend college – will be supported for four years with a scholarship that helps cover the cost of soft expenses of college such as books, transportation, and food. 
The recipients of the College Scholarships are a diverse group of students that have participated in robust instrument programs across the US including UpBeat NYC, OrchKids,Rock to the Future, All-City High School Music Program, Young Musicians Unite, Intonation Music, Play On Philly, and Phoenix Conservatory of Music. Scholarship recipients have been a part of these programs for an average of seven years each and most have attended every weekday after school and acted as peer mentors for younger students.
Angelis Lugo – Bronx, NY, attending Hostos Community College
Asia Palmer – Baltimore, MD attending The Hartt School, University of Hartford
Daneyra Mejia – Bronx, NY attending Villanova University
Ethan Chrzanowski – Philadelphia, PA, attending Community College of Philadelphia 
Ivana Avila – New York, NY, attending DePauw University
Kyle Tennyson – Miami, FL, attending Florida State University
MaryBeth Perez Castano –  Bronx, NY, attending TBA
Matthew Lewis – Chicago, IL, attending Columbia College
Sophia Radford – Philadelphia, PA, attending Temple University
Tom Cooke – Goodyear, AZ, attending Berklee College of Music
For over 30 years, the D'Addario Foundation has been dedicated to helping make it possible for kids to join & participate in music programs in their communities for as often and long as possible in their education. Offering this scholarship fund to students in Foundation-supported programs nurtures their continued success and encourages higher education to break cycles of poverty.
Scholarship recipient Asia Palmer from Baltimore Symphony Orchestra's OrchKids program remarks, "Without music or OrchKids I probably wouldn't have the motivation to even apply to college, so I'm very grateful that both are a part of my life. I am incredibly grateful for this scholarship and it made me feel unstoppable – I now know that if I put my mind to something and work hard I will get it!" Asia will be attending The Hartt School at University of Hartford.
The D'Addario Foundation College Scholarship Fund is made possible by a generous donation from the Rita & Herbert Z. Gold Charitable Trust. To meet the recipients and donate to this fund, visit ddar.io/scholarship19.