BLOOMFIELD, CONNECTICUT, July 12, 2016 — Daisy Rock Girl Guitars (www.daisyrock.com), the pioneering line of guitars developed by the visionary artist Tish Ciravolo in 2000, is set to rock again on a global stage, thanks to a new licensing agreement with KMC Music (www.kmcmusic.com), the industry leading United States distributor of MI and Pro Audio products that is part of the JAM Group of Companies (www.jamindustries.com).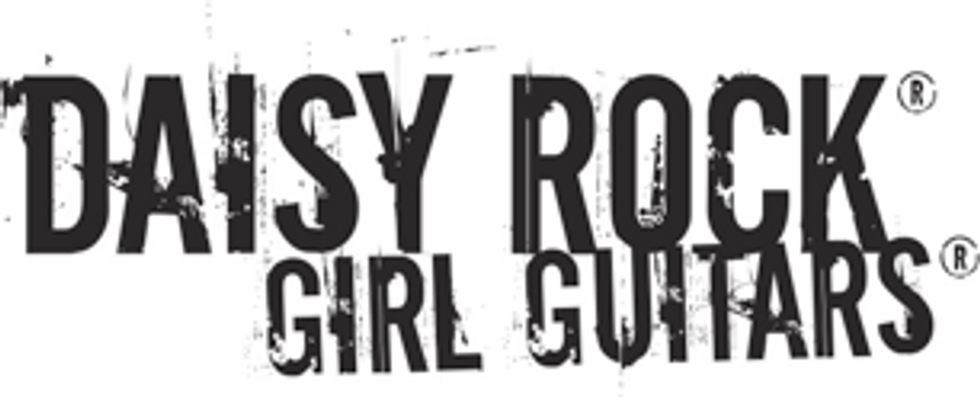 Under the terms of the agreement announced today by KMC Music Vice President of Merchandising Roger Hart, KMC Music will re-introduce a mix of the all-time favorite Daisy Rock guitar models in time for Winter NAMM 2017.
"Our plan is to bring back all of the most popular models that made Daisy Rock a market sensation," explained Hart.  "In the future, we plan to compliment these models with new models that incorporate the latest in design, materials, and finish technologies.  The result will be the best line of female-centric guitars ever to be brought to market!"
According to Hart, Daisy Rock founder Tish Ciravolo will be involved with the launch of the new Daisy Rock guitar line and serve as brand ambassador at trade shows, special events, and in marketing programs. "Tish is the heart and soul of the line," Hart emphasized.  "She is going to continue to be the voice of this vitally important brand!"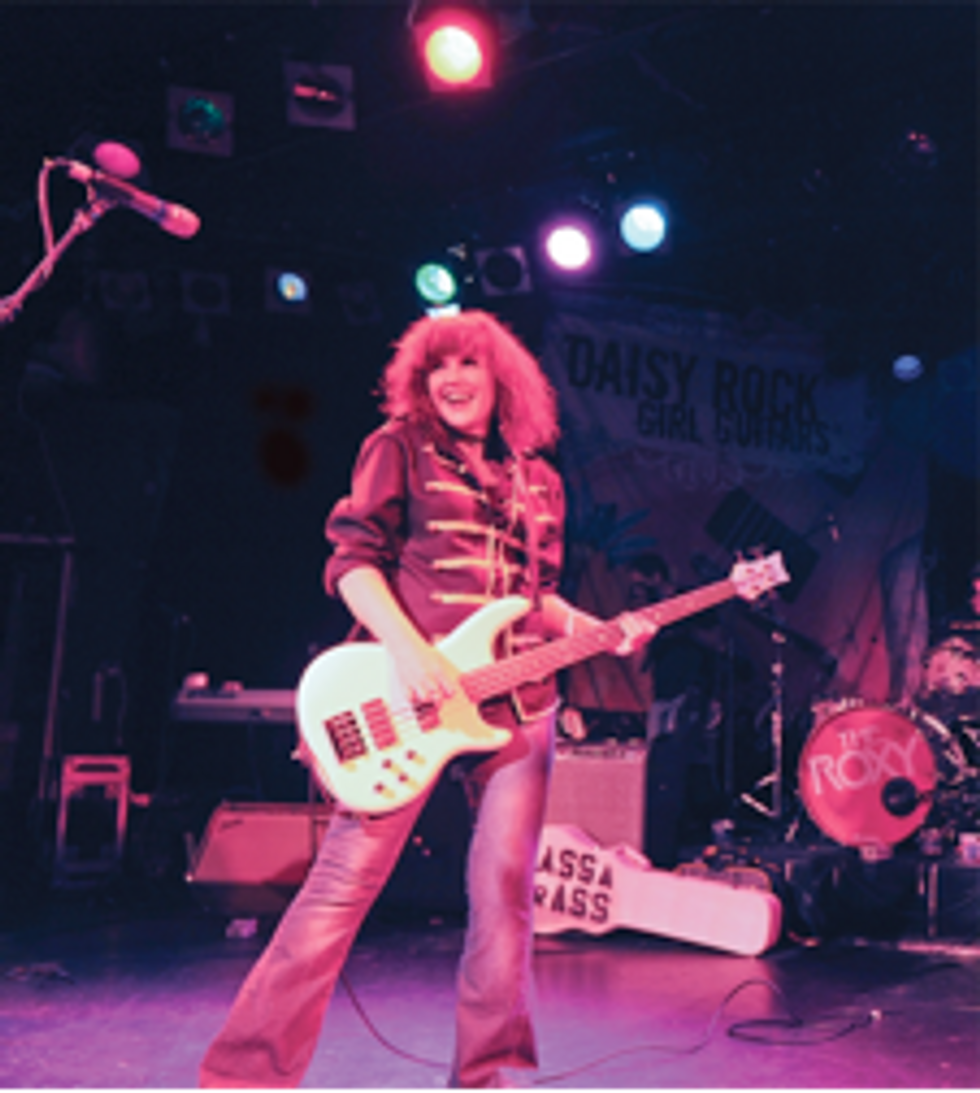 Amplifying Hart's point, Ciravolo noted that, "I am so excited to be part of the KMC family! This is the next chapter for my company, Daisy Rock Girl Guitars, and I firmly believe this partnership will take our innovative concept in the musical instrument industry to a higher level.  I am really looking forward to the new innovations in the Daisy Rock line geared towards the professional guitarist and bassists.  Daisy Rock started and marketed a new standard 16 years ago – to encourage more females to play guitar and, now, the KMC team will take our line to a new level of market success."
Known for its lighter weight and slimmer neck design, the Daisy Rock line of guitars became a global sensation when it debuted in 2000.  Lifetime unit sales now exceed 200,000 guitars, making it the most successful line of its kind ever developed and brought to market. 
Daisy Rock remains dedicated to getting guitars into the hands of women of all ages. Daisy Rock guitars are designed to better fit the needs of female guitarists of all ages, skill levels, and personalities. The Daisy Rock/DRG line for more advanced, professional players consists of dozens of high-quality, great-sounding acoustic guitars, electric guitars, acoustic-electric guitars, and bass guitars in a variety of body shapes and finishes. The Debutante by Daisy Rock line is the company's beginner line, and consists of fun, playful acoustic and electric guitars in shapes that inspire, colors that pop, and best of all, prices that won't break the budget. Both lines feature lightweight construction that makes the instruments easier to hold and "Slim & Narrow" neck profiles that make the instruments easier for girls to play.
Daisy Rock Girl Guitars has also become the guitar of choice for famous professional artists from across the musical spectrum by debuting first The Bangles Signature Series with Vicki Peterson, Rock and Roll Hall of Fame inductee Wanda Jackson and her signature model on display at Graceland, America's Sweetheart Lisa Loeb, Cherie Currie (The Runaways), American Idol Finalist Olivia Rox and Jackie Tohn, Indie Touring Sensations The Dollyrots and Candy Hearts, UK Breakout Acts Natalie Holman and Zoe Thompson, Warped Tour Darlings Juliett Sims and Vanilla Sugar and the amazing support from Avril Lavigne, Heart's Ann and Nancy Wilson, Louise Post (Veruca Salt), Miley Cyrus, Kathy Valentine and Jane Wiedlin (Go-Go's), Dolly Parton, and Indie Crasher Kate Nash. With over 600 artists however, girls aren't the only ones having fun with Daisy Rock guitars—The Cure's Robert Smith, The Psychedelic Furs' Tim Butler, Chris Stein from Blondie, and Sylvain Sylvain from The New York Dolls play them, too, as do Adam Levy (Norah Jones) and Paul Leary (Butthole Surfers).
About Daisy Rock Girl Guitars
Daisy Rock Girl Guitars is the original girl guitar company dedicated to successfully supplying and marketing professional quality guitars for females of all ages. All Daisy Rock guitars are designed specifically for the female form and feature lightweight bodies, "Slim & Narrow" neck profiles to better fit smaller hands, and are available in inspiring finishes. Daisy Rock Girl Guitars' ongoing mission is to do whatever it takes to help girls play guitar and enjoy music.
Daisy Rock Girl Guitars is led by its founder, Tish Ciravolo, a highly acclaimed expert on female empowerment and females in music. Tish's expertise has been immortalized by her induction into the Museum of Making Music, the world's premier museum showcasing the history of the music products industry, and she is widely regarded as a visionary in the industry. Ciravolo's deep insight into the subject of girl guitars and female empowerment has made her a sought after and frequent speaker on national and international television, Ted Talks, NACA Nationals, Musicinas Institute, NAMM, Colleges, High Schools, Associations, newspapers, magazines, websites, and radio programs including People, Time, Newsweek, CNN, ABC, NBC, FOX, VH1, MSNBC, the Premier Radio Network, BBC Radio, and the Associated Press. In 2016, Tish was nominated for CEO of the Year by LA Business Journal Women's Summit.  Daisy Rock Girl Guitars is a division of Daisy Rock Dynasty.