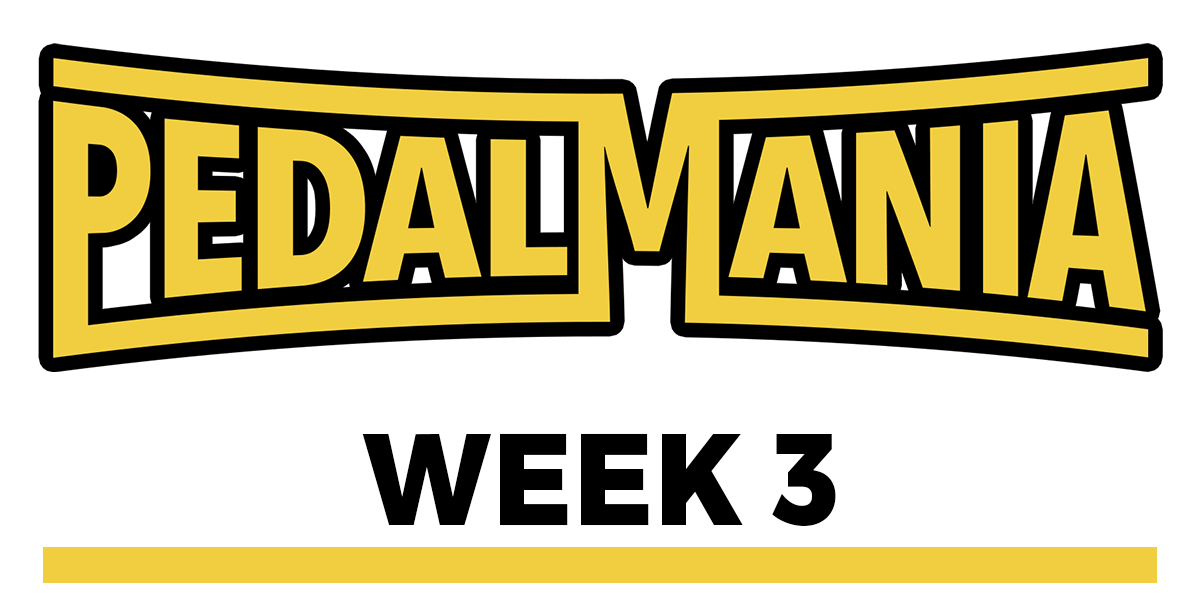 Week #3 is here! You could win gear from Carl Martin, Rockett Pedals, Origin Effects, Pigtronix, Truetone or VOX Amplification! Giveaway Ends October 3, 2022.
---


Click here to jump to the entry.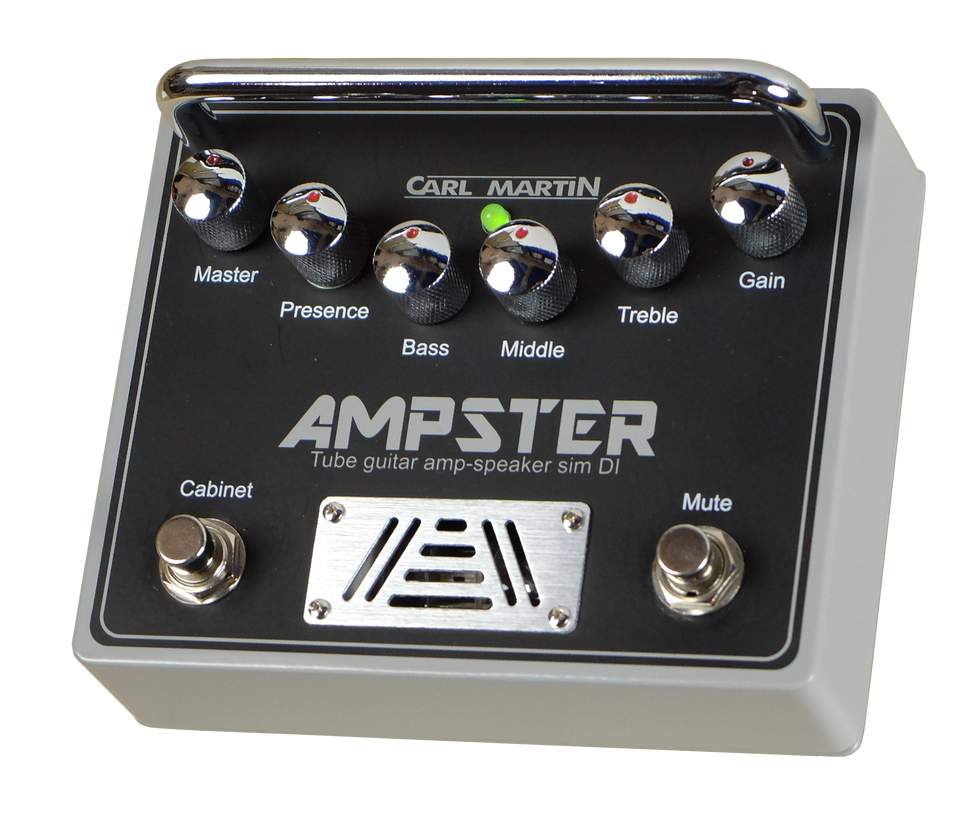 The world of music has changed and the world of guitar playing has changed along with it. It is becoming normal to not see the full guitar rigs of the 70's 80's and 90's, and just see guitar players with minimal systems to achieve their signature sounds.
Introducing the Carl Martin Ampster…. from the company that has shone the single analog light down that deep digital tunnel. The Ampster, a single tube driven amp/speaker simulator that can either supplement your amp, or replace it. A fully analog unit with controls that are the same as your amplifier with the addition of a mute switch, a speaker selection switch and a voicing switch. What's more important, the Ampster reacts to your playing in the same way your full size amp does, giving you the same organic feel with zero latency!
Carl Martin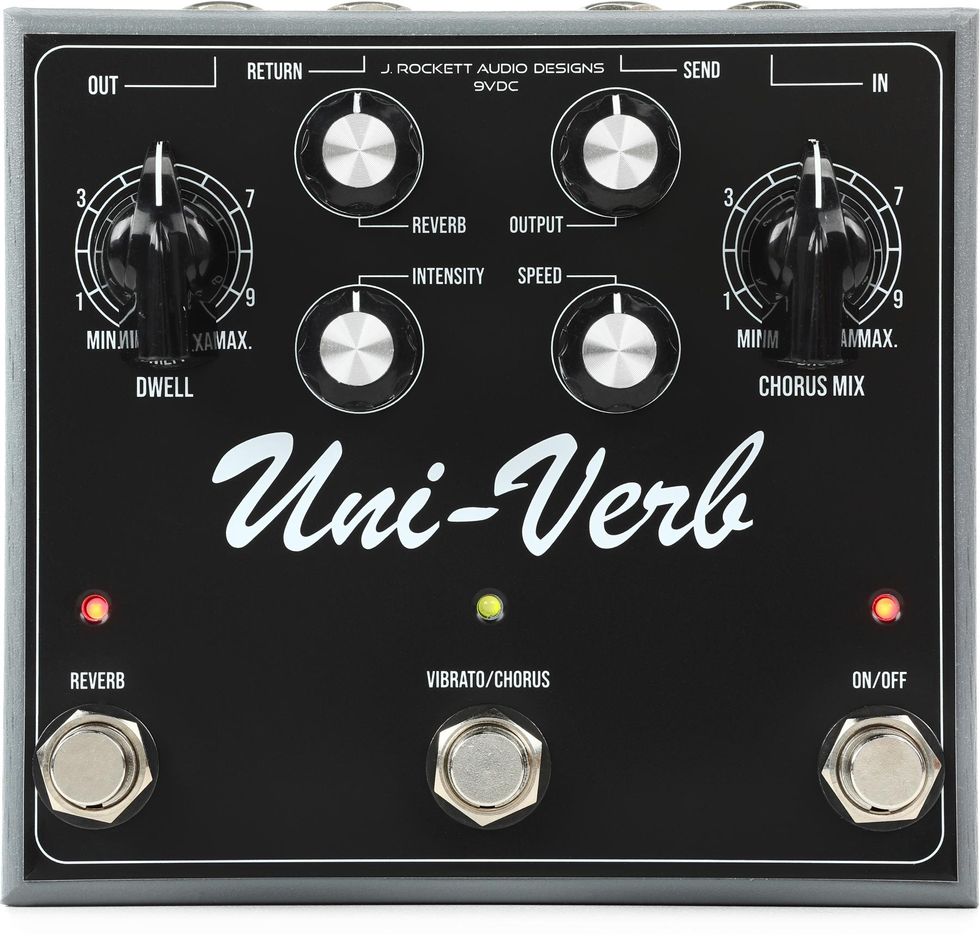 The Uni-Verb is a faithful analog recreation of the Univibe with an added 50's spring tank reverb, expanded control section, and effects loop. This pedal runs at 24v like the original but is internally converted to 24v so you can use a standard 9v power supply. The effects loop separates the chorus/vibe and the reverb

Uni-Verb features:
• Analog vibe/chorus running at 24v like the original (powers with a standard 9v)
•Built in 50's spring tank reverb selectable via foot switch
•Effects loop separating reverb and chorus/vibe for versatile routing options
•Expanded modulation controls for more flexibility and versatility than the original
•True Bypass
J. Rockett Audio Designs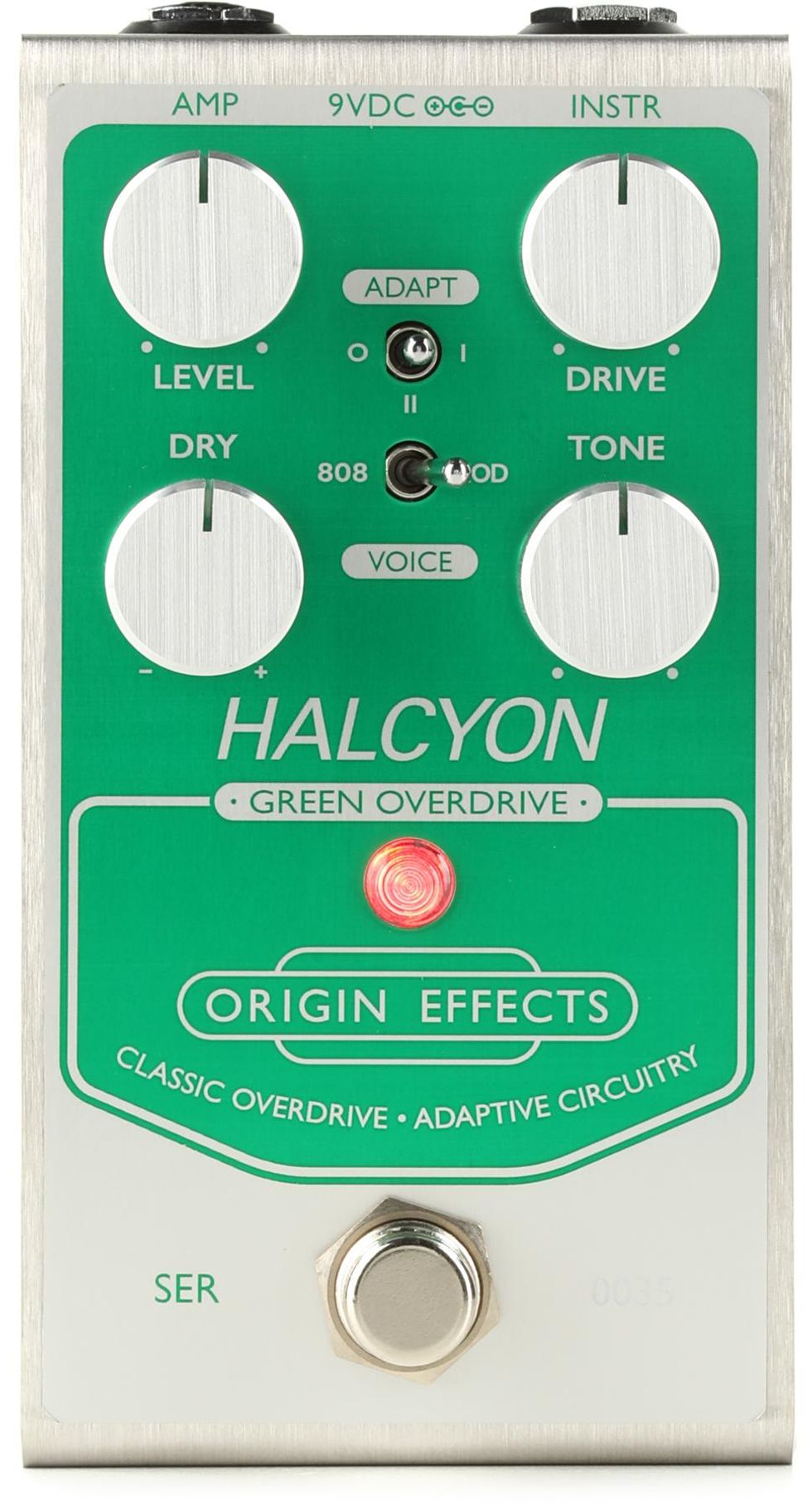 The Halcyon Green Overdrive is a classic low-gain drive pedal featuring our proprietary Adaptive circuitry. This unique design allows it to adapt its voicing in response to pick attack and volume changes, making it one of the most dynamic and interactive overdrives out there. While it is based on the same green pedal that has inspired countless clones, this little box goes way beyond what the average overdrive has to offer.
Origin Effects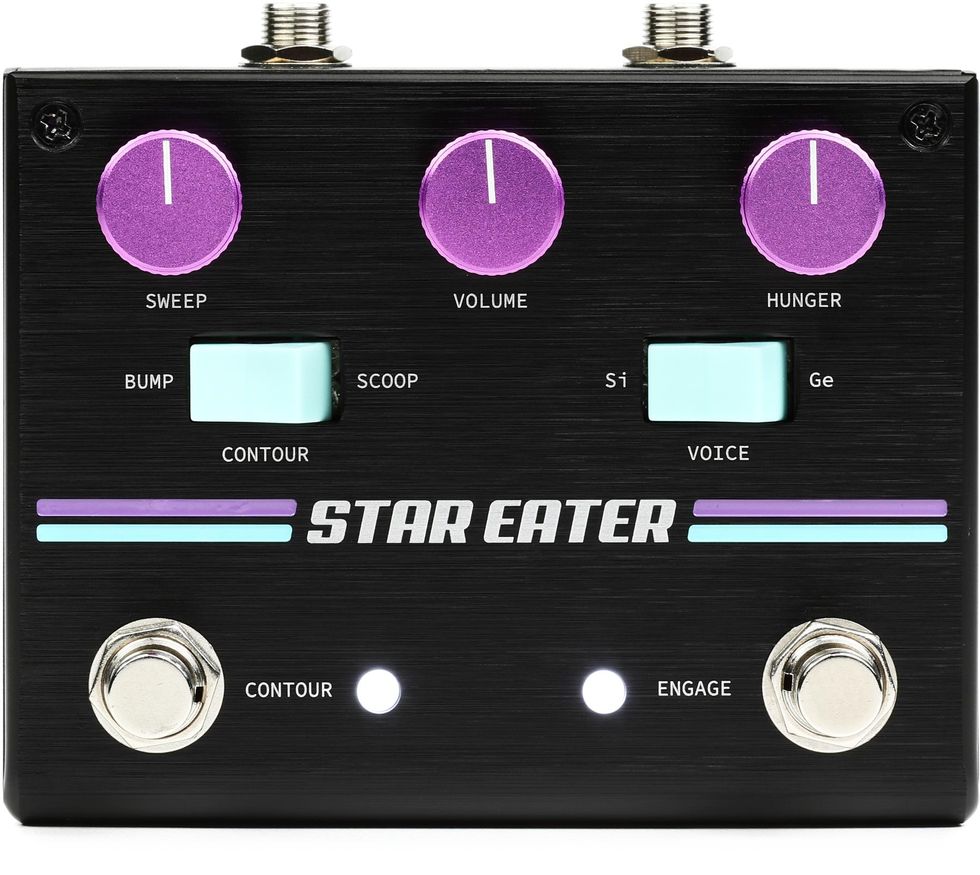 Star Eater is an all-analog, dual footswitch super-jumbo Fuzz with a footswitchable booster and variable filter stage, allowing players to easily sculpt a massive array of inspiring, unique fuzz tones. On the fuzz side, newly-available, precision-matched transistor pairs are utilized to ensure that each and every unit is perfectly dialed in to "the sweet spot" that can be so elusive to find in vintage pedals. A rocker switch provides your choice of Germanium or Silicon color. Downstream from the fuzz, a powerful booster stage drives the filter in the Star Eater. Scoop and Bump voicings for the filter can be selected via a rocker switch, drastically changing the frequency response of the Sweep control throughout its entire range. Built to last and designed to inspire, the Star Eater brings a unique approach and a new standard of performance to the world of boutique fuzz pedals. Runs on standard 9VDC.
Pigtronix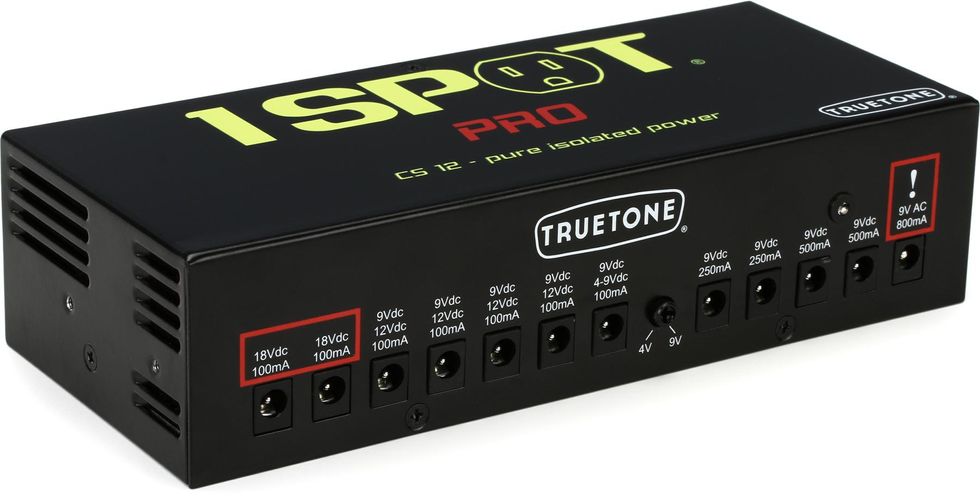 The 1 SPOT Pro CS12 power supply can provide three times as much power to your pedals as transformer-based power bricks. Each of the 12 outputs are completely isolated, regulated and filtered to give you noise-free performance. With no transformer to hinder its abilities, there is never any proximity noise. And being the world's first multi-output switching power supply for musicians, it will work anywhere in the world without modification. Quiet, dependable, affordable, and powerful!
Truetone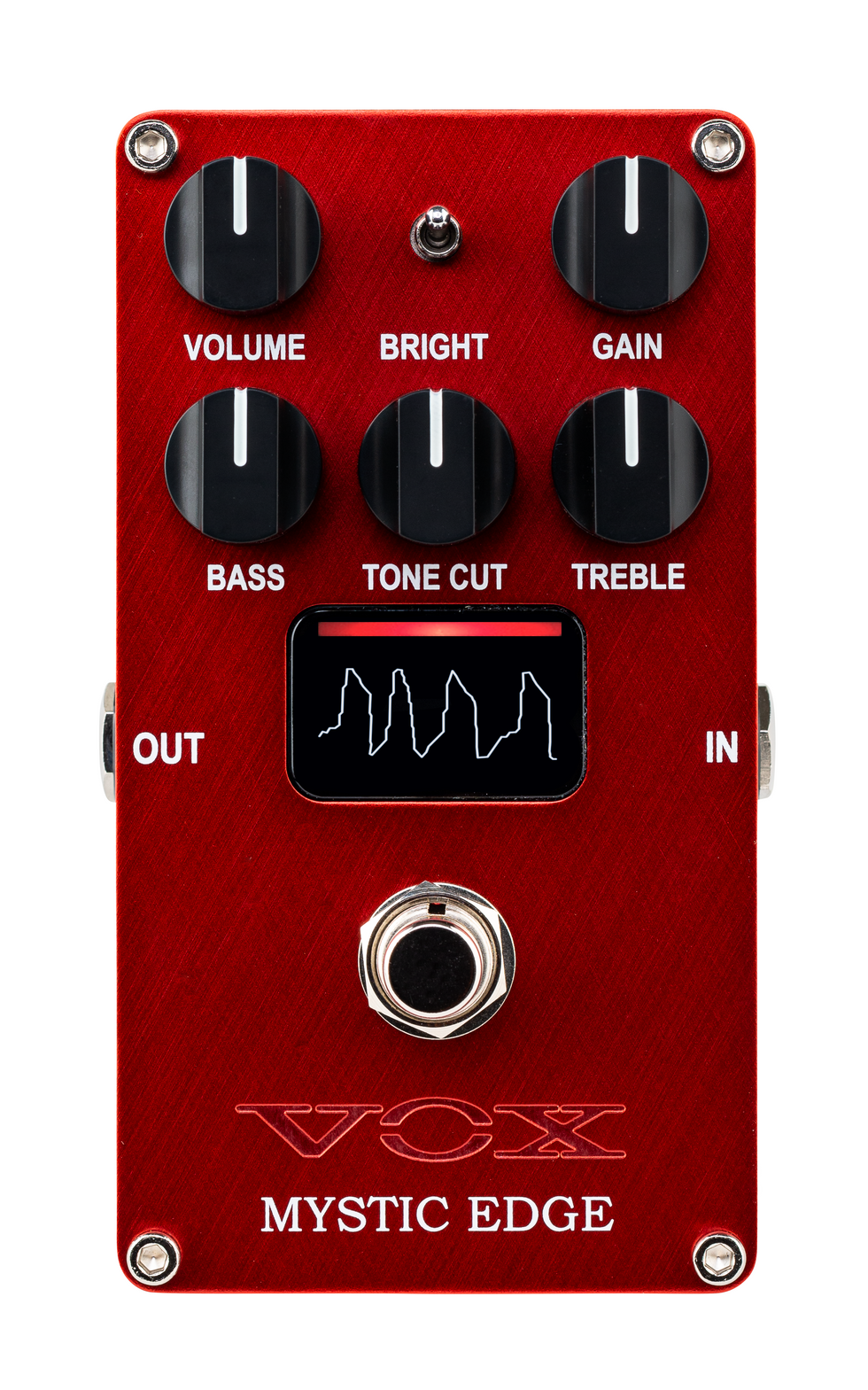 Iconic amp sounds for your pedalboard. The Valvenergyvalve distortion pedals offer distortion tones based on iconic amps in a compact pedal format, powered by Nutubefor warm and responsive amp-like tones.
VOX Amplification